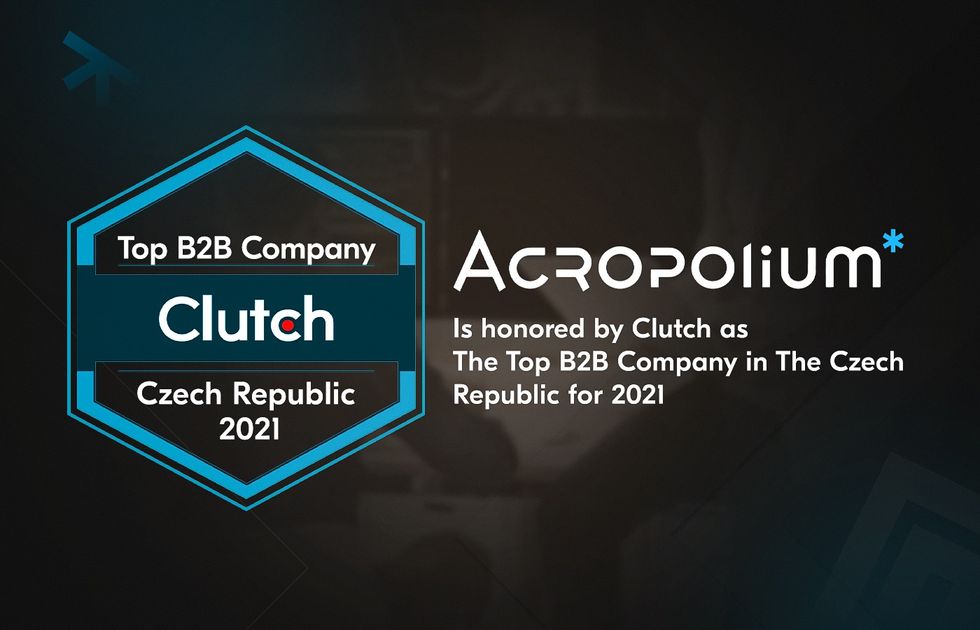 Acropolium is acknowledged as one of the top b2b companies in the Czech Republic by Clutch, the renowned ratings and reviews platform for IT, business service, and marketing providers. The researchers mentioned our company among 51 industry leaders in this country.
The title of best B2B company in the Czech Republic inspires us to develop even more high-quality products that transform enterprises and help them grow. Being acknowledged as the best B2B company reflects our team's dedication to offering industry-acclaimed IT solutions and adds to our record of accomplishments.
Our Latest Achievements
Clutch has mentioned Acropolium among the best B2B companies for four years. We are proud to retain our position among the best B2B companies in the Czech Republic since 2020. Here is the full list of our acknowledgments by Clutch: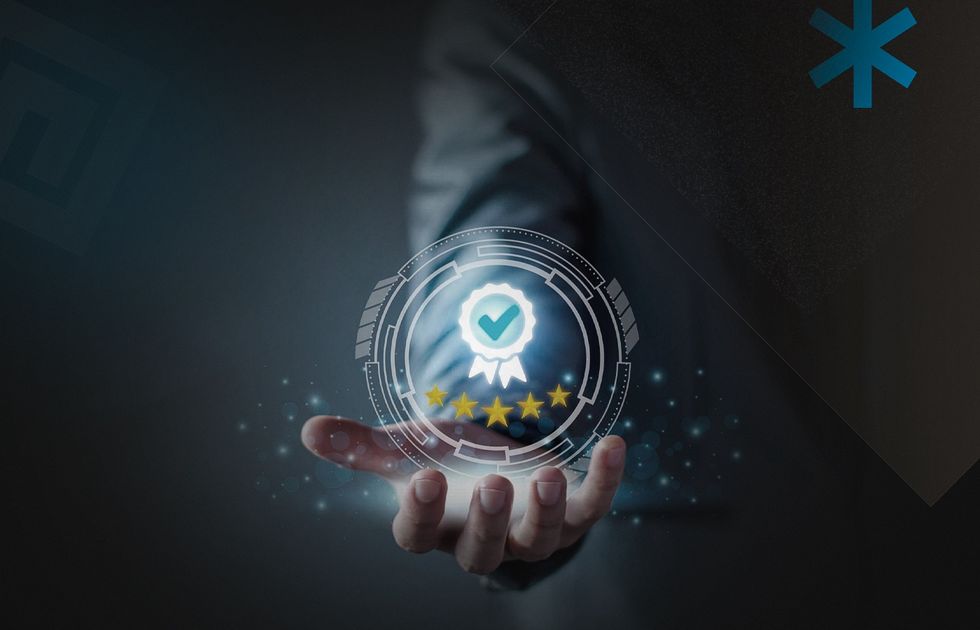 The high quality of our software development services and products allowed us to get the ISO 9001:2015 certification. Our team selects the most suitable tools and methodologies for our projects, complying with regulatory requirements and relying on thorough planning during the software development life cycle.
About Clutch
Over 500,000 consumers and sellers use this review platform each month, and this number grows by more than 50% each year. Inc. Magazine has named Clutch one of the 500 fastest-growing companies in the United States.
The Clutch review system allows businesses to determine the top B2B companies in their countries. The providers are judged according to their industry experience, market presence, technical certification, and customer feedback.
About Acropolium
Acropolium is the leading custom software development company. Since 2003, the firm has been providing great digital solutions to assist businesses in revolutionizing their industries.
Our major services include technology partnership, software engineering, product development, tech audit, and consultation. As a top B2B company, we deliver IT consulting, custom software development and all the above mentioned services by subscription. For a monthly fee, Acropolium will provide all the resources you need for your project to continue.