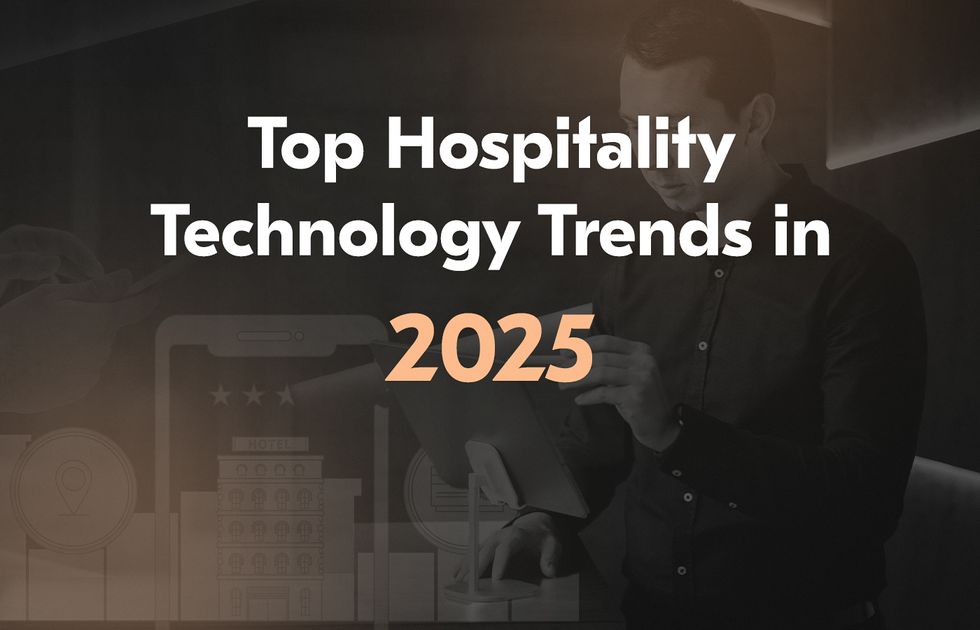 With the ever-growing tourism demand for digitalization, the role of technology in hospitality businesses has gained vital importance. According to a Hotel Operations survey, 80% of hoteliers implementing leading technologies report increased efficiency in basic operations.
At the same time, 78% of hotel businesses plan to increase their investments in hotel technology for better productivity. Modern hotels leverage Artificial Intelligence (AI) and Internet of Things (IoT) solutions, as well as Augmented Reality (AR) and Virtual Reality (VR).
Acropolium is a bespoke software provider with extensive expertise in delivering custom hospitality solutions and brand-new experiences for travelers. We monitor the industry trends and challenges to:
In this article, we are giving an overview of the top hospitality industry technology trends of 2023. Read on to learn how new technologies augment hotel and travel businesses.
Top Hospitality Technology Trends to Follow in 2023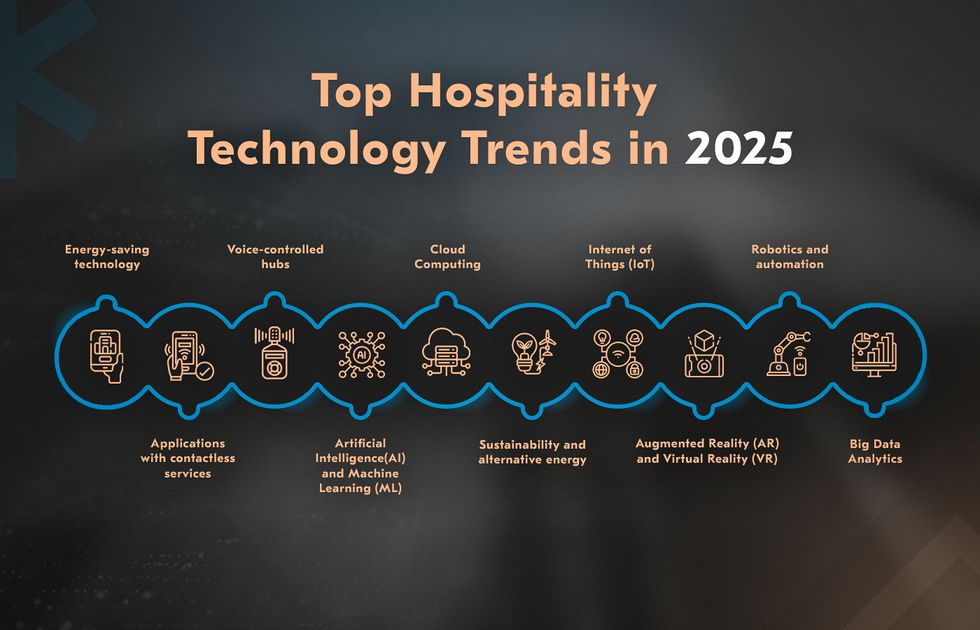 The leading technology trends in hospitality include:
Contactless Solutions
Voice-controlled hubs
Artificial Intelligence (AI) and Machine Learning (ML)
Internet of Things (IoT)
Augmented Reality (AR) and Virtual Reality (VR)
Robotics and automation
Big Data Analytics
1. Contactless Solutions: Embracing Safety and Convenience
The rise of contactless technology sparked by the COVID-19 era has become the standard practice for the hospitality industry.
Integrating contactless technology in hotels for automated check-in and checkout, room service, and bookings allows for:
Improved safety. AI-based chatbots minimize physical interactions, reducing the risk of virus transmission.
Increased efficiency. Check-in apps streamline processes, saving guest-interaction time and improving travelers' experience.
Reduced costs. Contactless solutions lower operational expenses and strengthen resource management.
Moreover, most customers choose hotels offering interactive digital experiences over traditional services. Industry leaders have already embraced the trend and leveraged technology for hospitality services.
For instance, the Hilton Honors hotel app embraces the latest technology trends in the hospitality industry. The application enables guests to check in early, select rooms, and access facilities with their phones.
Hyatte's mobile application offers personalized check-in, in-app room keys, and digitalized trip planning. The company outsourced app development and experienced increased revenue, with 80-90% of guests regularly using the app.
2. Voice Technology for Hospitality: Seamless Voice-Activated Experiences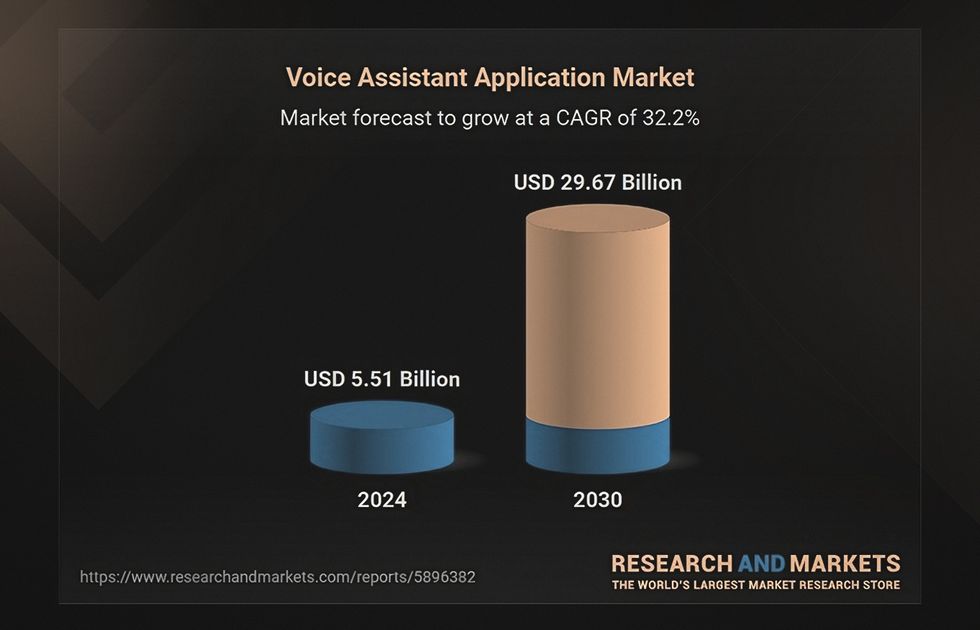 Hospitality companies use voice technology to enhance guest experience and provide personalized service. The Voice Assistants Market was valued at USD 2.9 Billion in 2022 and is expected to reach USD 22.2 Billion by 2030.
This technology in the hospitality industry enables businesses to address safety concerns and staff shortages. It also comes as part of a contactless digital concierge strategy. Hotels integrate voice assistants like Amazon Alexa or Google Assistant into rooms or apps, allowing guests to manage their stay hands-free.
Voice technology in hotels gives travelers the flexibility of:
Requesting information
Making service requests
Controlling in-room devices
Setting heating and lighting
Ordering room service
Checking out
This seamless and interactive experience caters to guests' preferences. For businesses, it improves efficiency by automating routine tasks and enabling staff to focus on delivering exceptional service.
For example, Marriott's Aloft hotel chain tested Siri virtual assistant for voice-controlled rooms in 2016. Sooner, they implemented Alexa as an in-room innovative technology hub to optimize in-house resources and improve customer experience.
3. Artificial Intelligence (AI) and Machine Learning: Personalized Guest Interactions
AI and ML stand among advanced hospitality technologies used for intelligent travel data collection and processing. Implementing an AI/ML-powered business management system for travel and tourism helps hotels predict, analyze, and deliver the right services to the right guest.
Businesses use AI-based technology in the hotel industry to understand their customers better, analyzing the following data:
Metadata: location, browser, device, session duration, and referral source Behavioral data: previous travel bookings, search inquiries, destination searches, email subscriptions, and online activities CRM data: purchase history, details, and service preferences Social media data: rankings, service feedback, shared photos, geo-tagged locations, and social media comments
Cosmopolitan of Las Vegas is a brilliant example of delivering personalized service through AI and machine learning. The company entertains guests with Rose — a digital concierge accessible through texting.
Chatting with the assistant allows guests to receive dinner recommendations or request fresh towels. Moreover, this AI software has the ability to interact with guests genuinely. Following hotel technology trends in such a way contributes to better customer satisfaction and retention.
4. Internet of Things (IoT): Smart Rooms and Energy Efficiency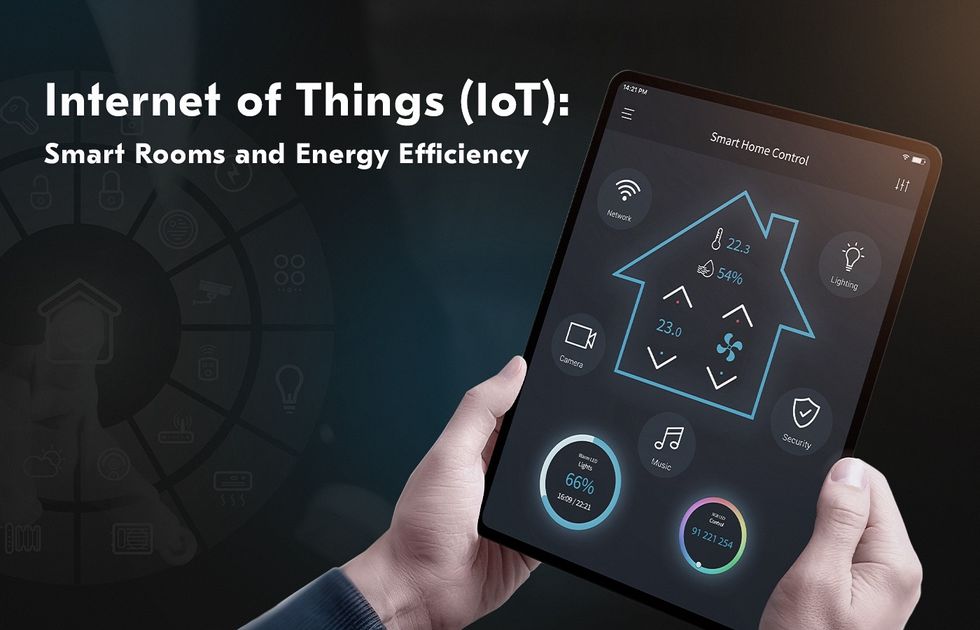 By connecting various devices and sensors, hotels can offer personalized services, such as room temperature control and customized lighting. Real-time monitoring streamlines maintenance and housekeeping. While increasing guest satisfaction, IoT-based hospitality technology solutions enable data-driven decisions, energy efficiency, and sustainability.
Companies can uncover many benefits by using IoT technology in the hotel industry.
Better guest experience
Operational efficiency
Data-driven decisions
Sustainability
Safety and Security
Progressive hotels like Marriott and Le Meridian Goa, Calangute, partner with vendors specialized in tech hospitality software to implement IoT.
The former introduced a futuristic room capable of performing multiple automated activities. As for the latter, the travel company has constructed an IoT-enabled hotel that minimizes energy consumption while providing an outstanding guest experience. IoT-enabled devices enhance security measures and ensure guest safety in hospitality technology solutions.
5. VR/AR Technology in Hospitality: Immersive Guest Experiences
Virtual Reality offers immersive 360-degree tours, allowing potential guests to explore rooms and facilities virtually. Augmented Reality enhances on-site experiences by providing interactive information, virtual guides, and real-time translations. Both technologies increase engagement, boost bookings, and leave a lasting impression on guests.
A report reveals AR/VR in the hotel market is projected to grow at a CAGR of 34.2% from 2022 to 2028. Such technology trends in the hospitality industry can positively impact various aspects of the hotel experience. Travel businesses can create memorable and engaging experiences for guests, improving customer satisfaction by:
Creating 360-degree virtual tours of hotel rooms, facilities, and amenities
Developing AR apps with real-time translations
Providing VR headsets in rooms for an immersive guest experience
As an example of a successfully leveraged AR solution, Holiday Inn introduced an augmented reality hotel experience. The hotel lets guests use smartphones to view lifelike virtual depictions of celebrities in the facility.
Best Western experimented with hospitality tech trends and Disney themes to let children interact with their favorite AR characters.
6. Robotics and Automation: Efficiency and Guest Engagement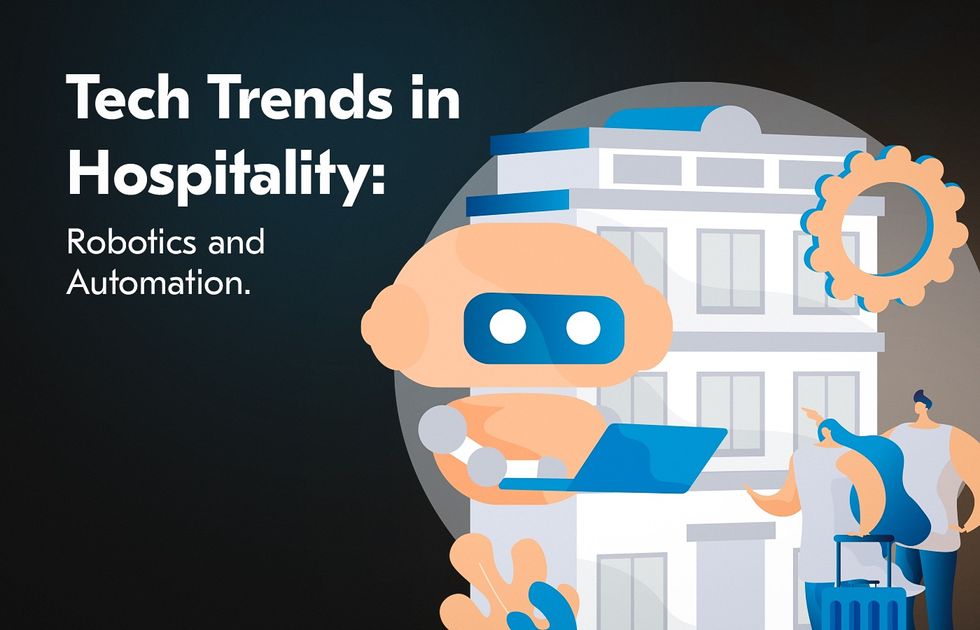 Hardly a new technology in the hospitality industry, robotics involves machines powered with custom software to perform essential hotel services. The adoption of robotics steadily increased during the pandemic.
However, it is projected to accelerate the post-COVID travel industry due to heightened consumer awareness of interpersonal communication. The hospitality robots market is expected to reach $3,083 million by 2030, with a CAGR of 25.5% from 2021 to 2030.
As one of the rising hotel and restaurant technology trends, robots can assist with check-ins, room service, food delivery, and concierge services. Since robotics implies the automation of routine tasks, hotels can boost operational efficiency and reduce labor costs.
In the tourism and hotel landscape, companies refer to robotics as an efficient technology in hospitality. Businesses deploy robots for the following activities:
Hotel service
Room cleaning
Reception
Food delivery
Translation
The Alibaba company even has a robot hotel tagged "hotel of the future", thanks to robotics technologies. The hotel's tailored mobile app streamlines check-ins and facial recognition access, aided by artificial intelligence. Voice-activated room service bots and autonomous smart machines efficiently deliver service to guests as needed.
7. Big Data Analytics: Anticipating Guest Needs
Big data is a crucial technology for hospitality businesses. In the hotel industry, the term refers to the vast amount of data gathered from various sources, including guest interactions and bookings. It analyzes trends and evokes informed decisions, allowing hotels to customize their offers to specific customers.
Starbucks, McDonald's, and Uber Eats already utilize hospitality technology solutions with guest analytics. Thanks to data analysis in hospitality, Uber Eats dominates the global food delivery market with 81 million active users.
Final Thoughts
Hospitality and technology go hand in hand when striving for the best tourist experience. In a world solely relying on data and modernization, following tourism technology trends is imperative for businesses to evolve and stay competitive.
Whether you want to explore AI/ML, IoT, data analytics, or other technology trends in hospitality, consider contacting Acropolium. Our GDPR-compliant and ISO-certified solutions deliver innovative, secure, and measurable results.
We offer a subscription-based model that ensures a consistent development process. As a certified outsourcing partner with 12+ years of experience in the hospitality sector, we guarantee scalability solutions that fit your budget.
Sources of information