The global pandemic has transformed consumer expectations, increasing the role of AI and ML in the travel and hospitality landscape. Some businesses are looking for ways to reach new clients after COVID shattered the market, while others want to streamline by cutting costs through automation and more efficient customer service. Wherever you stand, the challenge is the same: to understand what a new generation of customers wants from your business. This is where artificial intelligence (AI) and machine learning (ML) can make a difference. Developing a business management system that uses AI and ML for travel and tourism can help you predict, market, and deliver services to the right customer at the right time, boosting your revenue in the process.
In this article, we'll look at:
The in-depth benefits AI and ML can bring to your travel or tourism business
AI and machine learning use cases in travel & tourism to generate more value and meet customer demands
The main obstacles to implementing these technologies
Let's start with the first question. What's in it for you?
The benefits of AI and machine learning in the travel and hospitality sector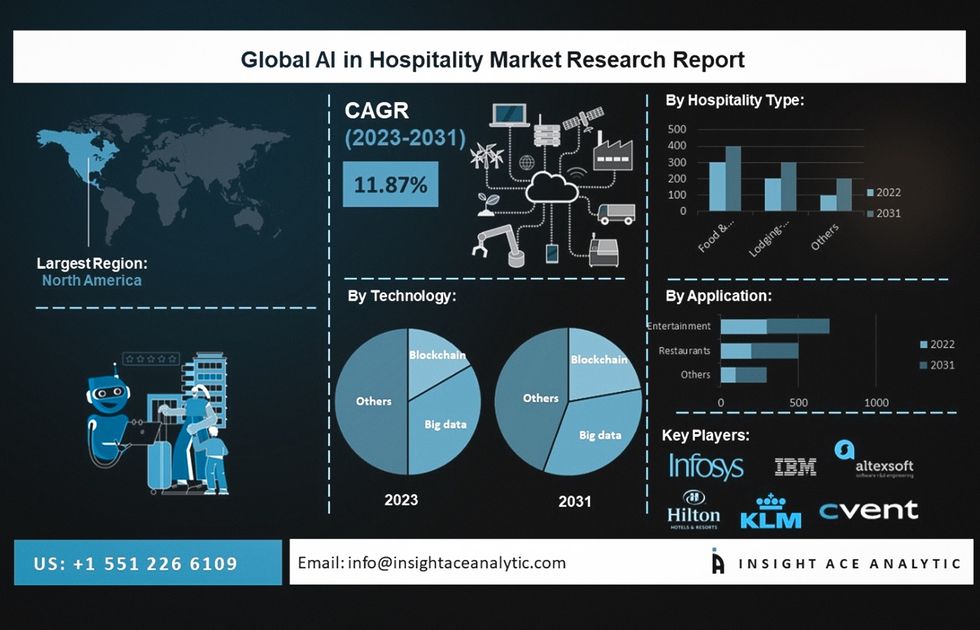 People generate a huge amount of data as they travel and search for destinations, flights, and hotels. This data can include:
Metadata (location, browser, device, session duration, and referral source)
Behavioral data (previous travel bookings, search inquiries, destination searches, email subscriptions, and other online activities)
CRM data (purchase history and details, and service preferences)
Social media data (rankings, feedback about services, shared photos, geo-tagged locations, and social media comments)
AI and ML in travel can gather and process this information to help your company in different ways.
Automate processes and services
We all know how frustrating it is when it takes half an hour to reach customer service to reschedule a booking. Unsurprisingly, research shows that 70% of customers will choose to shop elsewhere if a company has long customer service wait times. Artificial intelligence in the travel and hospitality industries can cut an average response time to just minutes with AI-based assistants (chatbots). The International Data Corporation predicts that over 85% of hospitality businesses will implement self-service technologies like this by the end of 2021 to handle repetitive tasks and customer support. AI-powered solutions can also help companies plan resources and automate revenue accounting. For example, a platform can learn from typical baggage mishandling situations to trace it more effectively. On top of that, Robotic Process Automation (RPA) can automate invoice categorization, which would otherwise be performed by trained accountants.
Personalize customer experience
You won't convert a user with an email with dozens of random travel offers. Implementing AI in the travel and tourism industry can give you customer behavior insights to tailor deals to a customer's family status, the purpose of visit, favorite cities, and preferred hotel locations. This multiplies your chances of catching their attention. This works for your business, too. People love expressing their views online, and now, natural language processing (NLP) and sentimental analysis technologies can process large quantities of user reviews from websites and social media. With the right software, you can identify the emotional background of posts, which allows you to see both the positive and negative sides of your business and thus improve your service.
Make your staff more efficient
Everyone loves it when your service staff remembers them and their preferences. Think about the waiter who knows your favorite drink, or a receptionist who recalls your room number. AI-powered software can bring this personal touch to your whole organization by analyzing guest preferences from their tracking patterns and making real-time recommendations to staff. This, in turn, increases customer satisfaction and builds loyalty. You can also use NLP-powered speech analytics applications to extract meaningful data from voice interactions between support staff and customers, and use automation tools to free your employees' time from routine processes.
Detect fraudulent activities
If you've ever been scammed by customers using stolen credentials or demanding a chargeback from the bank after claiming a card was stolen, you're not alone. According to IBM Security Research, transportation and travel companies lose billions of dollars every year through online fraud. Artificial intelligence in the travel industry can evaluate transactions to detect illegal activity. As an example, an online booking platform HotelTonight uses these tools to detect signs of fraudulent activity the moment a user logs into the network, reducing chargebacks and improving the cost per transaction.
Optimize expenses
Natural disasters and technical malfunctions cause thousands of delays every day. Thankfully, advanced algorithms make it possible to predict travel disruptions based on data about weather and flight delays. This results in reduced losses for travelers and carriers. Many companies also use AI and ML in conjunction with trackers to plan regular services. For example, you can use predictive data to schedule vehicle repairs, buy replacement parts in advance, and forecast fuel consumption rates for trips. Hotels can also use advanced algorithms to anticipate extra services for their clients.
Create more value
Imagine that a group of foreign business clients stay at your hotel. With the right algorithms, your system will pick up that they order additional room cleaning early on in their stay. You can then use this insight to offer room cleaning to them in advance a few days later. Or how about this? Some rooms in your hotel face the road, and people who stay there often order extra water. AI software will see this and offer more water to clients staying in these rooms, increasing the likelihood of higher sales and customer satisfaction. These are just two examples of how AI and ML can create dynamic clusters of guest types based on factors such as
Travel goals
Price and value preferences
Length of stay
Destination
Buying history
Other behavioral patterns
This lets you predict your users' needs and tailor their experience in real-time, resulting in more value for each customer segment. To sum up, AI and ML algorithms can save your time, reduce costs, and give you valuable insights into what makes people want to use different services. More importantly, they allow you to invest your efforts into other sides of your business.
AI and ML Use cases in the travel and hospitality industry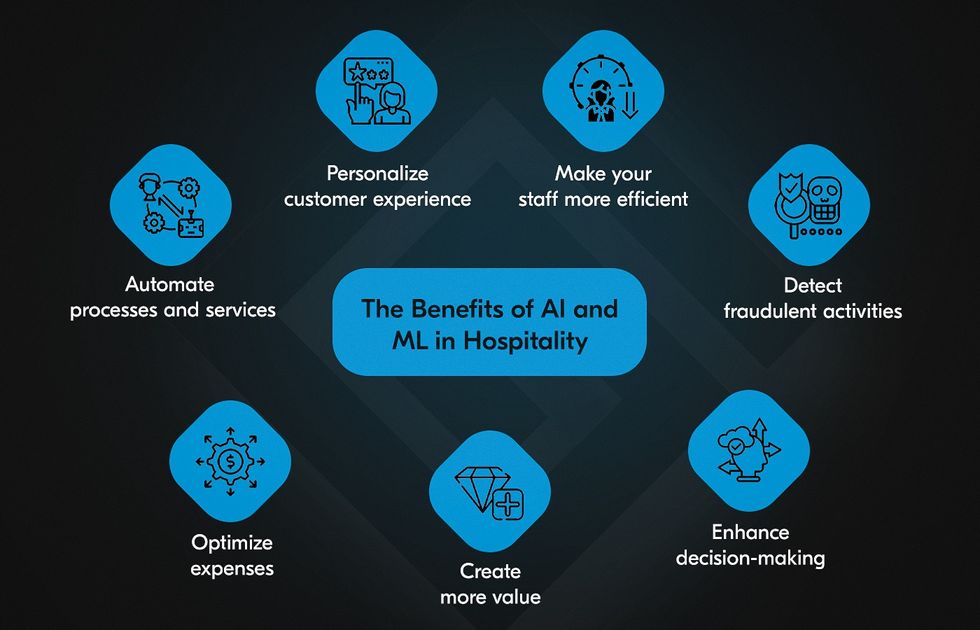 The advantages should be clear by now, but how do they work in practice? Let's turn to some use cases of machine learning and AI in travel & tourism industry to see how other successful businesses are already boosting their customer satisfaction and business revenue.
Recommendation engines
A report from the global retail marketplace Travelport shows that around 35% of travelers find it frustrating if services don't remember their preferences for future trips, while 42% want to be able to personalize their bookings with add-ons. Companies use AI-powered engines to address customer needs and customize their offerings. Advanced algorithms can learn from a user's browsing activities, purchase history, and a host of other factors to provide data-powered recommendations. For instance, they can offer the best hotels, the cheapest flights, alternative dates, and additional services like car rentals.
Use case
Booking.com. The leading hotel booking provider uses ML to suggest the best destinations and hotels based on previous user purchases, as well as the best next actions (taxi, car rental, and other services).
Revenue management systems
It's no secret that people perceive value differently. One of the most popular AI use cases in the travel industry is to predict who will pay more for service under certain circumstances. AI-powered revenue management applications can process thousands of factors to sell a product to those who need it at the right time and through the best channel. These tasks are nearly impossible to achieve manually with the amount of data produced every day. Self-learning ML tools can also predict fluctuations in hotel pricing and room availability using seasonal trends, demand, weather forecasts, special offers from airlines, and hundreds of other factors. This allows companies to adjust the prices to get more revenue automatically.
Use case
Skyscanner. This popular online travel agency uses a revenue management system that can identify the best destination pairs and identify the most profitable routes and dates by combining over 30 factors.
AI-based chatbots
Companies have long been integrating AI-powered assistants into messaging apps such as Slack, Telegram, and Facebook Messenger. For instance, a user can type "show me how to get to Berlin from Orlando next Friday." A digital assistant will then use input data, customer-specific info, and other external factors to recommend the best flights. The same technology lets people check room availability, get travel ideas, and resolve their issues 24/7, allowing businesses to build better relationships with their customers.
Read also: Chatbot use cases in hospitality.
Example
Kayak. Kayak is a large travel agency that uses advanced virtual assistants to automate customer support through Twitter, WhatsApp, Google Assistant, and other services.
Automated disruption assistance
Data science can help resolve pressing problems travelers and carriers might face during trips. AI-powered tools can predict disruptions from weather forecasts and info from carriers. This information is then sent to users and companies so they can plan alternative routes or check for available hotels to spend the night.
Example
Amadeus. The world-renowned global distribution system uses a data science-powered engine that identifies disruptions and helps address them promptly.
UX personalization
Adaptive interfaces, homepages, and feeds are extremely popular among streaming platforms (Spotify and Netflix come to mind). Not many hotel and travel services are using the full potential of UX personalization yet, so you can get a competitive advantage by implementing it in your platform. AI technology works by processing large volumes of data to create user segment types based on their role (vendor, carrier, buyer), location, behavioral patterns, and other factors. A portal can then use this information to adjust the on-screen layouts, interface, and other website elements for different user groups.
Examples
United Airlines. This major US airline has a platform that uses over 150 variables and historical data to adapt the user interface for multiple customer types.
Hotel in-stay services
Many people believe restrictive measures will continue even after the pandemic ends, which makes touchless services like AI-powered robots and virtual assistants a major part of the post-COVID hotel business landscape. Robot concierges and facial recognition software can easily simplify booking and check-in. These technologies are becoming increasingly popular in the industry: if predictions from data giant Oracle are correct, 68% of hotels will be using robots by the end of 2025. What's more, voice-activated assistants in rooms can help guests customize the surroundings and make themselves more comfortable, allowing staff to focus on other curated services.
Read also: Guide to hotel management software development.
Example
Henn na Hotel. A highly digitalized hotel with robot receptionists, porters, and facial recognition check-in and check-out system.
These examples should give you a good idea of the role of AI in the travel and hospitality industry. But how difficult is it to integrate algorithm-based tools into your system?
The challenges of implementing ML & AI in travel and hospitality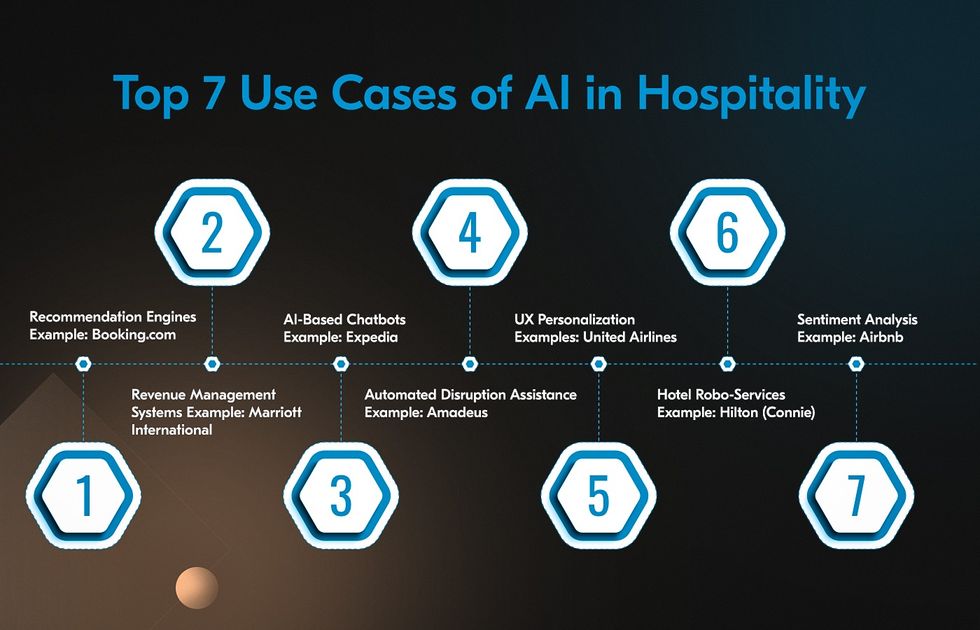 AI-powered algorithms can improve user experience in many ways, but you need to know about potential challenges. These include:
Data dependency. AI needs a large amount of data to generate actionable insight, which means it may not be the best option for smaller businesses. Small hotels would need months to collect sufficient info about guests, which is way too ineffective. A system also needs to be able to collect data from disparate sources, including social networks and review platforms. Read also: Guide to hotel data management.
Personalization problems. Segmentation technology can divide a user base into relatively large groups of users, but systems need to consider more factors to create a truly personalized experience. You need to use content-based (previous user behavior) and collaborative (preference of similar users) filtering approaches to refine segmentation results with personalized offers.
Third-party app restrictions. Some data aggregation APIs (like TripAdvisor's) prohibit you from analyzing data. You should always read the legal terms and conditions before integrating new systems. The most scalable and efficient solution is to create a custom data processing platform, and this requires specific skills and expertise that many developers lack.
Data security. Travel and hospitality businesses collect a huge amount of personally identifiable information about customers, visitors, and employees, making them a prime target for hackers. Even large channel management platforms and hotel chains have suffered data leaks of millions of files about their customers through vulnerabilities in their systems. It's imperative to make cybersecurity a part of your platform if you value your reputation and financial well-being. Read also: Hotel data breach treats in hospitality.
So how do you develop an efficient, scalable, and secure AI-based platform for your business?
Read also: How to develop hotel property management software.
The Acropolium solution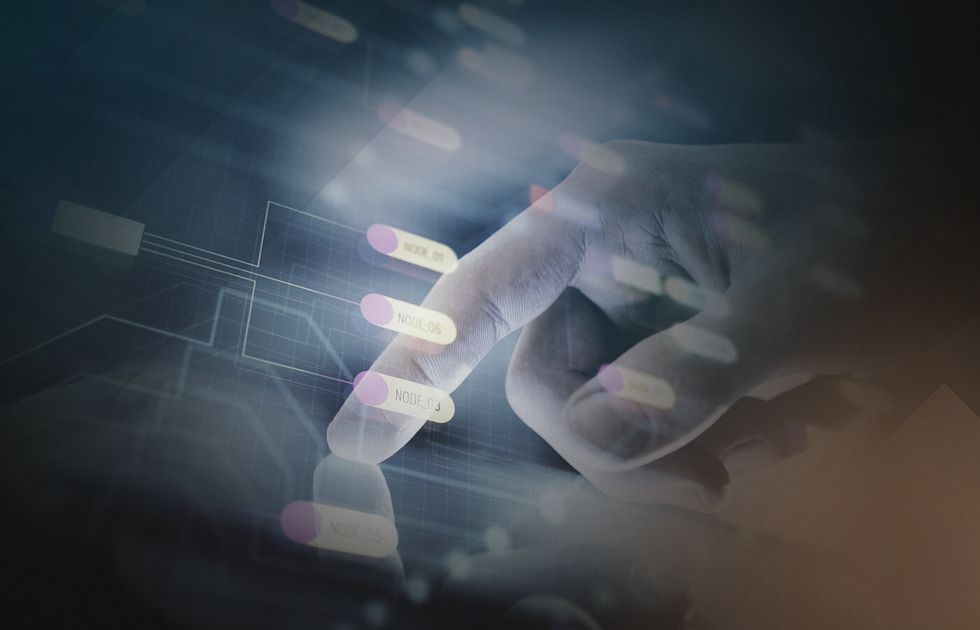 Acropolium has close to twenty years of experience working on multipurpose projects of varying complexity, including custom artificial intelligence and machine learning solutions. Our experience delivering software solutions to HoReCa companies and knowledge of industry-specific challenges means we can easily evaluate your business and digitalize your company. With AI and ML-powered tools, we will help you personalize your services and turn your data into profit. For example, we created a cloud-based Big Data processing app for one of our clients. We were initially tasked with creating a graphical interface for the back end, but our R&D department found a way to further automate processes. The result? We managed to improve analysis accuracy and processing time by about 40 percent.
Read also: How to develop enterprise risk management software.
What's next?
Data science and AI in the travel and hospitality sector can help companies deliver tailored services, automate recurring tasks, and consequently boost revenue. However, to take advantage of this technology, you need a reliable and secure platform capable of gathering and analyzing large volumes of data. Acropolium can be your reliable guide on the road to digitalization. Our experts can advise you on the advantages of AI and ML-powered middleware, chatbots, speech recognition tools, and automatization solutions before getting to work on the solution that's right for you. Whether you need to enhance your project's success rate with a relevant tech stack and experienced project managers or build a software platform from start to finish. Just contact us to get the conversation started.