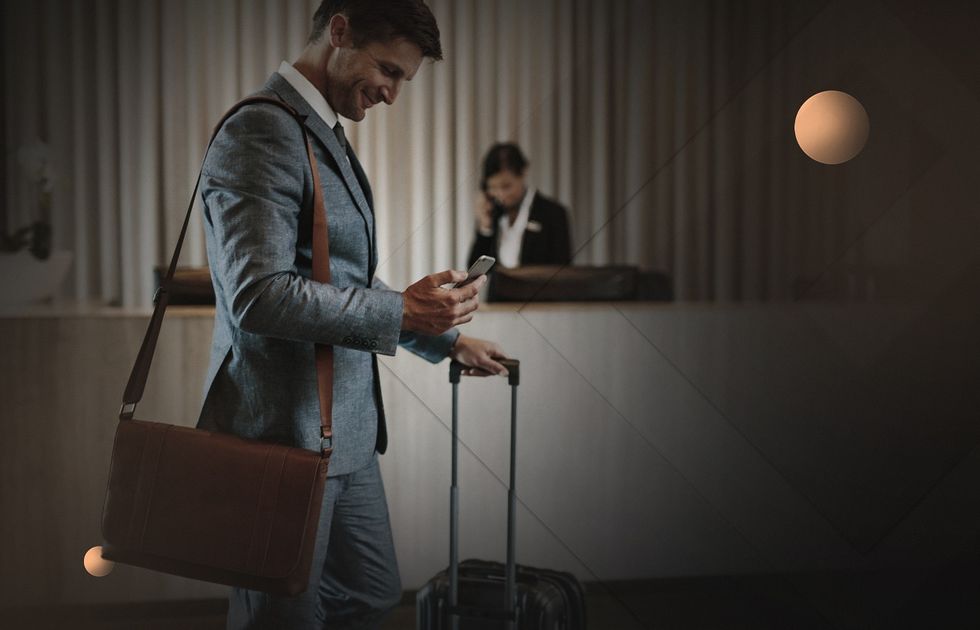 Digitization doesn't discriminate. It spans all industries. Even hotels, that rely heavily on physical customer presence, are taking advantage of the many benefits it can offer. Today hoteliers use hotel management software (HMS) to organize all their hotel activities in one place, attract prospects with virtual reality tours, and greet guests with robots as concierges.
In this article, you will learn how a hospitality management system can help you join the digital revolution. Step by step, we will cover market trends, the main features of software for hotel management, and how to build such a system for your business.
Hotel management software: Why you need it and what it can do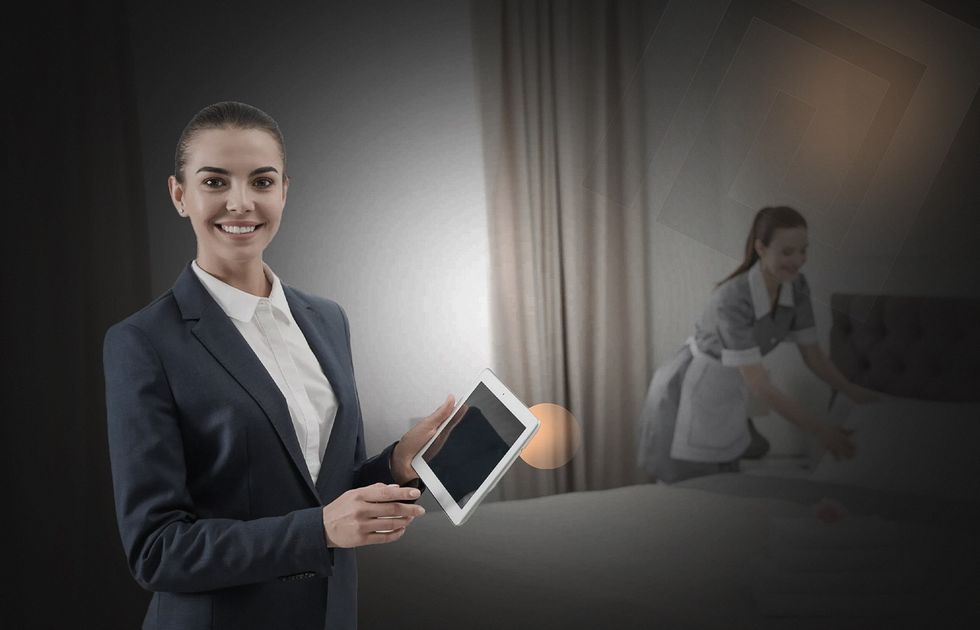 Technological advancements have led consumers to have high expectations. Many want to book a room, make a payment, or order food in just a few clicks. The fewer clicks, the better!
Business owners must also ensure their systems consider their employees' comfort at work, enabling them to work more efficiently. This includes scheduling, housekeeping, customer relationship management (CRM), analytics and reporting, etc. Thanks to a powerful hospitality management system, you can cater to guests as well as employees. So, what are their respective needs and how can technology help? Let's explore this in greater detail.
Reservation operations
As of 2021, 66% of global travel and tourism sales were conducted via hotel booking software. Consumers no longer want to contact you first and then wait for a response. Instead, it's better to offer a multilingual self-service option that will let them estimate available accommodation themselves, book whatever they need, and proceed to payment in a few clicks.
Multiple channel management
Hotels interact with their clients using multiple channels, such as phone, email, direct messaging apps, social media, and live chat. The problem is, simply evenly distributing your workforce across all your channels won't work out. Since different customers have varying channel preferences, you should prioritize your efforts accordingly. Some channels are more popular, some are less so. Many prefer speaking to a live customer service representative, so the human touch shouldn't be overlooked. Basic hotel check-in software doesn't address this problem.
That's where a powerful hospitality management system comes in. It will consolidate data from all touchpoints into a single dashboard, allowing you to prioritize according to your customer needs and switch between multiple channels efficiently.
Payments
For many travelers, having physical money to hand is already unusual. Meanwhile, with a digital payments module integrated into your hotel reservation software you can welcome visitors from all over the world.
And it's not just customers who benefit from digital payments. Suppliers can receive their payments more quickly as a result of shorter payment cycles. This significantly strengthens relationships with them. In addition, digital payments support advanced analytics and help to better understand and forecast cash flows. Also, don't forget to add a contactless payment option, which is very popular nowadays.
Monitoring and analysis
Efficient hotel management requires constant monitoring and analysis. The hotel has to pay its expenses regardless of how many rooms are booked. It's necessary to reorder linens and towels and pay salaries on time. Besides this, you need to also consider seasonality, special occasions, competitor pricing, and current occupancy when determining your room rate.
Hospitality management system software is a better solution for resource allocation than relying on your gut. This tool collects all the data and converts it into structured reports that enable you to identify market opportunities and act on them immediately.
Staff management
Staff scheduling is another necessity in the hospitality industry. Smart staff scheduling, to be exact. With automation, you can review sales data and labor reports and make sure you have enough staff at your quietest and busiest times. You can also optimize workflows for various back-office departments, such as the front office, housekeeping, the food and beverage service, and HR.
In housekeeping, a lot of work needs to be organized thoroughly. Software that lets your staff work through a housekeeping checklist can help you do that. And a comprehensive real-time translation feature will eliminate language barriers between your staff and customers. Which is a good thing for your reputation!
Interactions with customers
What else is needed to provide your guests with a pleasant experience? A centralized CRM system is one answer. With its help, you can optimize marketing activities based on customer behavior, assign prospect inquiries to the right agent, create personalized emails, and streamline sales and service team collaboration.
Your customers' preferences matter. A powerful CRM will enable you to collect customer data from previous interactions. In this way, you can cater to your guests' needs and solve their problems immediately instead of apologizing for inconveniences after the fact. In a survey of 177 hotels, visitors that reported a problem during their stay and had it resolved while they were still there rated their accommodation 12.25% higher. Also, 40% of surveys are answered via mobile devices, so think mobile! In fact, this is one of the biggest trends in hotel management, which we discuss below.
Hotel management software trends: How the market reacted to the turmoil of 2020-2021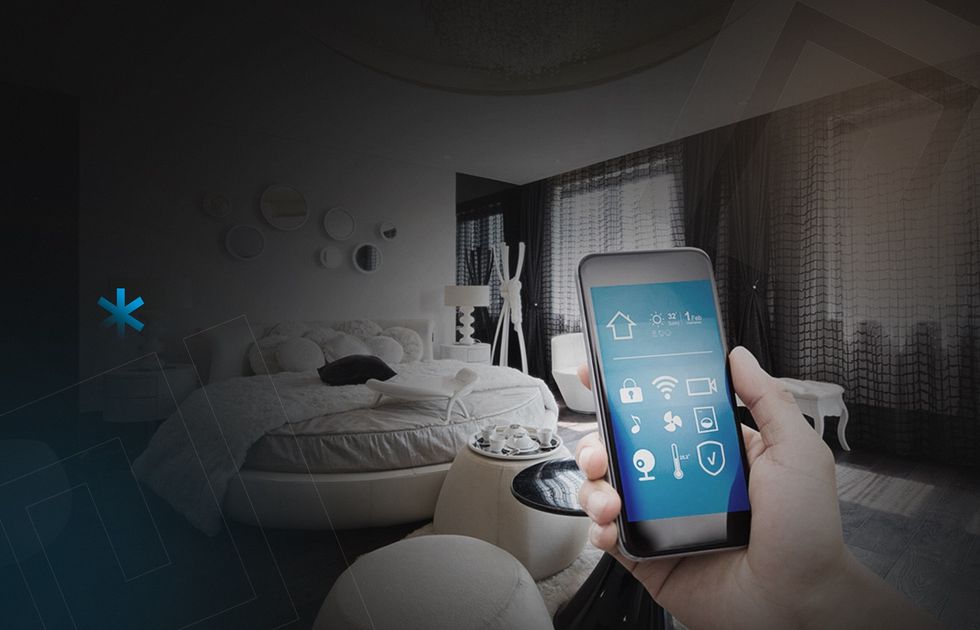 Hotel concepts had been slowly moving toward technical innovation, but when the pandemic hit, there was no place for the "slowly" anymore. In 2020 and 2021 alone, hotels lost a combined $111.8 billion in room revenue. Hoteliers had to embrace changes lightning-fast to stay afloat. And though the restrictions are gone, the need to embrace new technologies isn't going anywhere. Below are the key hotel management software trends.
Mobile and contactless
Less touching and more distance was rule number one during the COVID-19 era. And even though pandemic-related restrictions have been relaxed, the trend for contactless tech is set to stay. Indeed, consumers showed strong interest in this kind of technology even before 2020.
Before COVID-19 hit, 60% of travelers preferred hotels with contactless check-in and keyless room entry while 57% wanted to communicate with hotel staff via their smartphones. And given that the majority of today's hotel guests prefer using their mobile phones whenever possible, hotels have to do two things. First, they need to offer their clients a journey that's as contactless as possible. Second, they need to weave the mobile element into their contactless journeys.
And this goes beyond building a hotel management app with a booking module. Consider cloud locks with mobile keys, chatbots for hotels, mobile payments, and seamless online communication.
Automation
Today the automation trend spans all industries, and hospitality is no exception. If we take a closer look at the hospitality market, we'll notice that both customer-facing and internal operations of hotels now include more automation products. Software solutions for revenue or hotel property management, self-service options for customers, and, of course, robots are becoming commonplace.
And this isn't surprising. Automation of repetitive tasks isn't another fancy but useless trend. Research reveals that it boosts efficiency, reduces costs, and minimizes errors. And don't forget that your employees will have more time for tasks that only a human can perform with excellence. As a result, everyone is happy. So, if you see something in your processes that can be automated, just automate it.
Smart hospitality and IoT
The smart hospitality market is growing at a CAGR of 26.3%. Due to IoT capabilities, you can automate almost every aspect of hotel management. An ecosystem of sensors can collect and transmit real-time data—such as information about energy consumption, water usage, in-room temperature, vacancies, and the state of the plumbing system—to your hospitality management system round-the-clock, letting you take timely action.
Your guests can also benefit from your adoption of the IoT. For example, app-controlled lighting or the smart locks mentioned above are IoT solutions that will make their stay at your hotel more pleasant (given the popularity of mobile apps with travelers).
Personalization
In the coming years, more personalized offers will be the key to success. Digital-native customers want to personalize almost every aspect of their hotel stay, from transportation to a specific type of blanket. Only with the best software for hotel management, may hoteliers make their customer's wishes come true.
How? First of all, as customers interact with your business, collect as much relevant information about your guests as you can and use it to make customized offerings. Second, give them an opportunity to customize their experience on their own, for example, by specifying what facilities they want to use (a massage session on day one, oysters with prosecco on day two, and so on). Third, allow them to improve their experience immediately.
Now that we understand the core trends affecting the hotel management software development industry, the next question is a complex dilemma for many hoteliers. Which is better, out-of-the-box hotel management software (HMS) or a custom solution? The latter is our recommendation in most cases. Let's see why.
The main benefits of hotel management software built for your business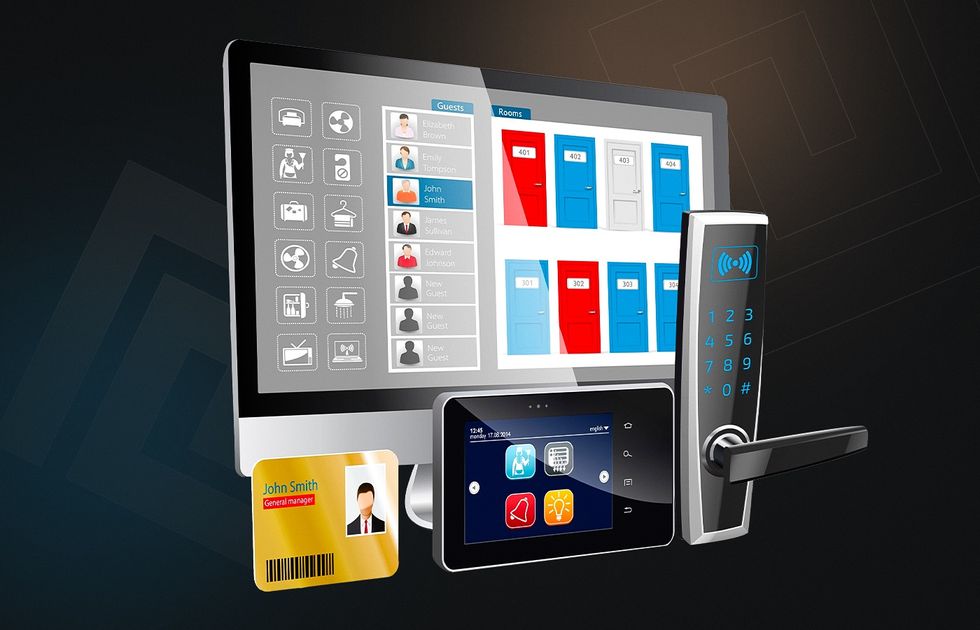 If you operate in the hotel industry, you probably know that there are lots of ready-made solutions offered by hospitality software companies. Still, any out-of-the-box product is no match for custom software. Let's take a closer look at the main advantages of a hotel management system (HMS) designed just for you:
Custom software is developed to meet your specific operational needs. You pay only for the services you use. No options are left unused, as may be the case if you choose a pre-packaged solution.
The majority of commercial software is based on open-source code, which is easier to hack. Attackers already know about its vulnerabilities. Custom-developed software is a "private party", to which only your team is invited. Therefore, there is a lower probability of intrusion.
Have you spotted an attractive feature your rivals use? No problem! You can add it to your custom system without impacting your existing infrastructure or violating your vendor license agreement.
As you grow, the day will surely come when your off-the-shelf solution no longer seems sufficient. What will you do then? Switch to another solution? That's not cost-effective. If you develop scalable custom software with high functionality, you can adjust it at any time.
The use of pre-packaged solutions can also pose staff training challenges. Since pre-built systems only partially meet your needs, the whole team has to adapt and change their authentic processes. It's literally playing by someone else's rules. Custom software prevents you from being boxed into someone else's idea of good service.
So, playing by someone else's rules or being your own boss? Here's a brief overview of a basic custom software development process if the latter appeals to you.
Hospitality management system software development step by step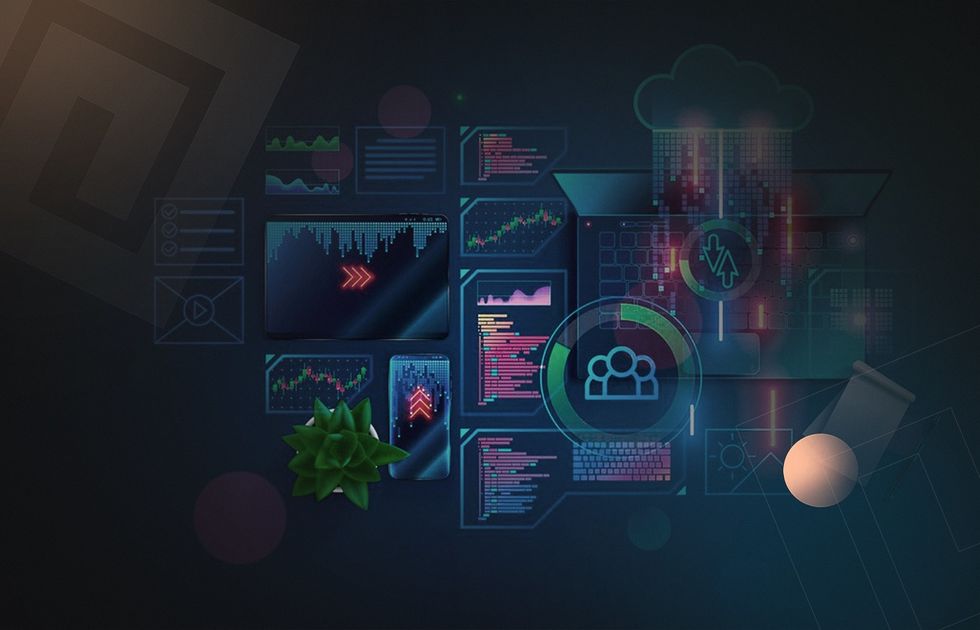 True to its name, each custom HMS solution is unique. However, the main stages of development are more or less the same.
Business analysis
Defining business issues and setting objectives is the first step. Do you want to increase your hotel's online presence? Optimize internal processes? Improve customer experience? Depending on your goals, you can make a list of functional requirements for your hotel management system.
Module architecture
As a combination of several areas, a hotel management system project consists of reservation operation, analysis and monitoring; staff management; and guest management modules. Every module will have functions you define as vital for your enterprise.
For example, the analytical part can include financial data to control revenue and expenses, customer behavior tracking, competitor analysis, hotel property information, and beyond. The guest management module will cover the functionality based on the customer data, and staff management will deal with the hotel's daily routine automation, staff monitoring, process tracking, and more.
Website and mobile app development
If you're looking for a fast and easy route, you can use website builders and ready templates. But building your client-facing app and website from scratch is the only way to improve exceptional customer experience. Your options here begin with a simple several-page website and extend to a complex platform with IoT controls, chatbots, and exceptional data protection.
The same applies to your app. Everything depends on your business needs and budget. Once ready, your website and mobile app should be seamlessly integrated into your hotel property management software system.
Support and maintenance
24/7 technical support is vital for any hotel, not to mention a chain. If you develop custom hotel management software (HMS), the dedicated team usually takes care of this task. But if you use an off-the-shelf solution, you either need to clear this matter with the seller or have your own technical team at hand to deal with any emergencies as they occur.
With custom HMS for hotels, the development team will usually consist of a business analyst, project manager, backend and frontend developers, UI and UX designers, and QA specialists. For advanced functionality, big data and machine learning (ML) experts will join the team.
As you now know how to develop hospitality software, let's look at some key challenges you might encounter.
Read also: All about hotel dynamic pricing algorithm.
Challenges of hotel management software development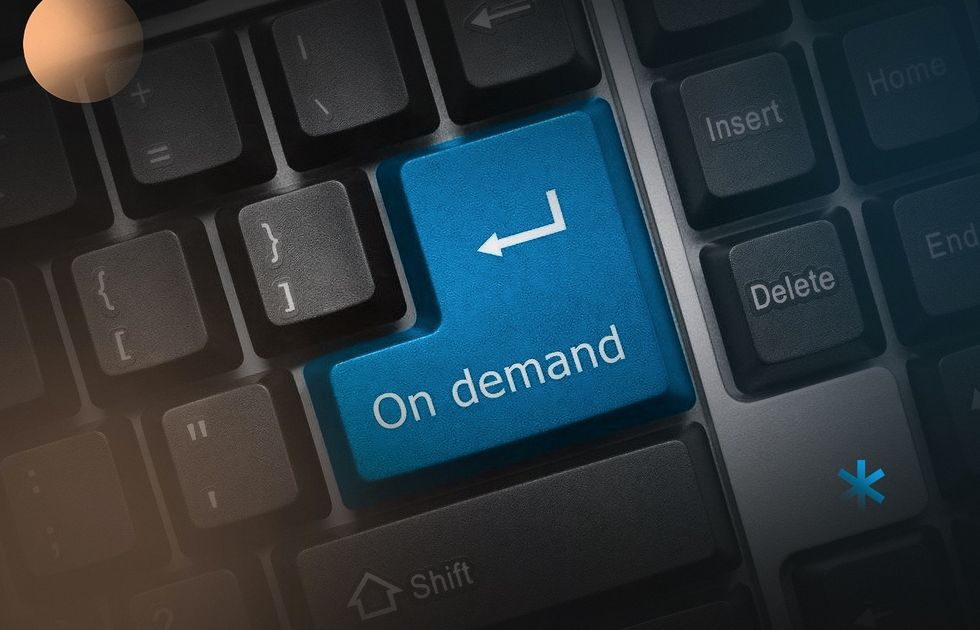 Like it or not, building custom HMS is no mean feat. Before getting down to writing the code, your development team should identify every roadblock and make a plan for its elimination.
Here are some of the most acute challenges when it comes to building such systems:
Centralization of hotel operations. You should connect multiple systems to a single source of truth (such as staff, revenue, and hotel inventory management software, for example). It's essential to ensure collaboration between different teams, such as housekeeping, reception, restaurant, and kitchen staff. If your system includes multiple applications built on different technologies, ensuring seamless and secure data exchange can be challenging. Serious issues might arise with legacy solutions. Too often, they aren't compatible with newer technologies and require modernization before you integrate them into your system.
The constant need for third-party integrations. Integrating your hospitality management system with third-party services, say, hotel room management systems, may prove challenging, regardless of whether you choose a ready-made solution or develop custom software. In a world where new products constantly come to market and customers expect to use their favorite solutions in every interaction, hospitality companies must always be ready to add something new to their hotel software system. This is a critical requirement for successful scaling.
Hotel management software infrastructure. With multiple touchpoints and third-party solutions integrated into a single system, consider an infrastructure that can handle large workloads. In this way, you can minimize the risk of downtime and other maintenance issues during peak hours. Otherwise, you might lose customers or break your internal workflow.
Certainly, a software development team with relevant experience and expertise will help you address all these challenges. But if you don't have one in-house, here comes one more challenge—finding the right tech partner. With myriad software development providers whose capabilities and services vary widely, it can be challenging. But the below recommendations can make this process much easier for you.
Hotel software development companies: How to choose one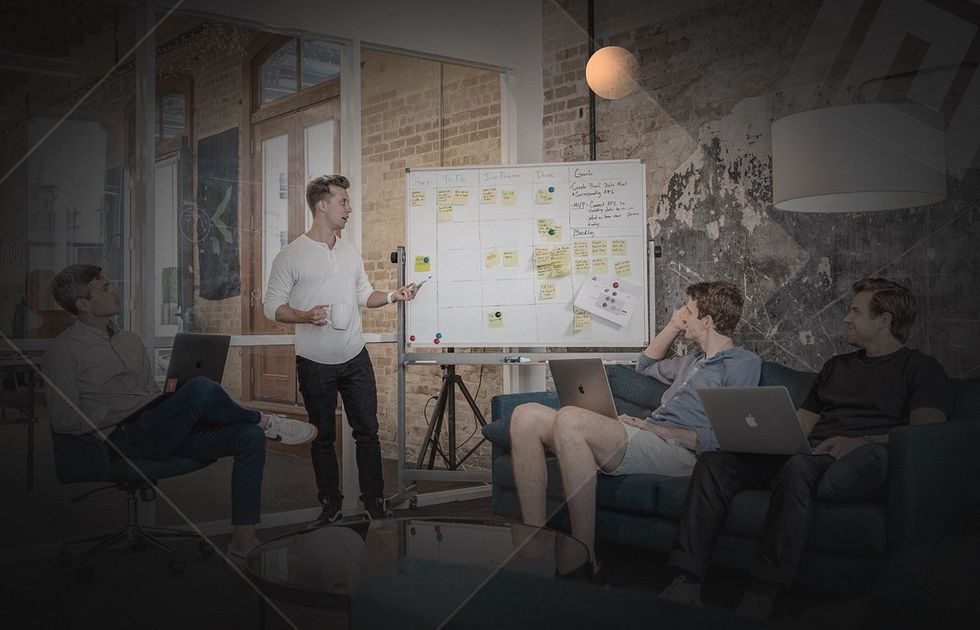 Finding an experienced hospitality and travel industry software development agency is half of the digitalization battle. These are the signs that your contractor is worth working with:
Niche expertise. Your partner should know everything about the specifics of software used in the hotel industry. Their keen eye will enable you to anticipate opportunities and identify risks at early project stages. Check whether your potential contractor has a relevant portfolio and ask them to provide you with references from previous customers to get an unbiased opinion.
Modern technology expertise. Your hotel operations software needs a stable infrastructure, especially during peak season, and a variety of functions, from reservations and CRM to a multi-application system that connects every single operation. So, just knowing what kind of software is used in the hotel industry is not enough. Make sure the technology your contractors use can keep up with the demands of the hotel industry.
Proactiveness. Your business partner shouldn't just blindly follow your ideas and suggestions. They should be able to put themselves in your shoes but, as true professionals, also balance your vision with market realities. Encourage them to give you different options for your project realization with clear pros and cons.
And don't forget: the right hospitality software development company doesn't just focus on their profits. Your partners should be as interested in your success as you are.
How much does it cost to build a custom hospitality management system?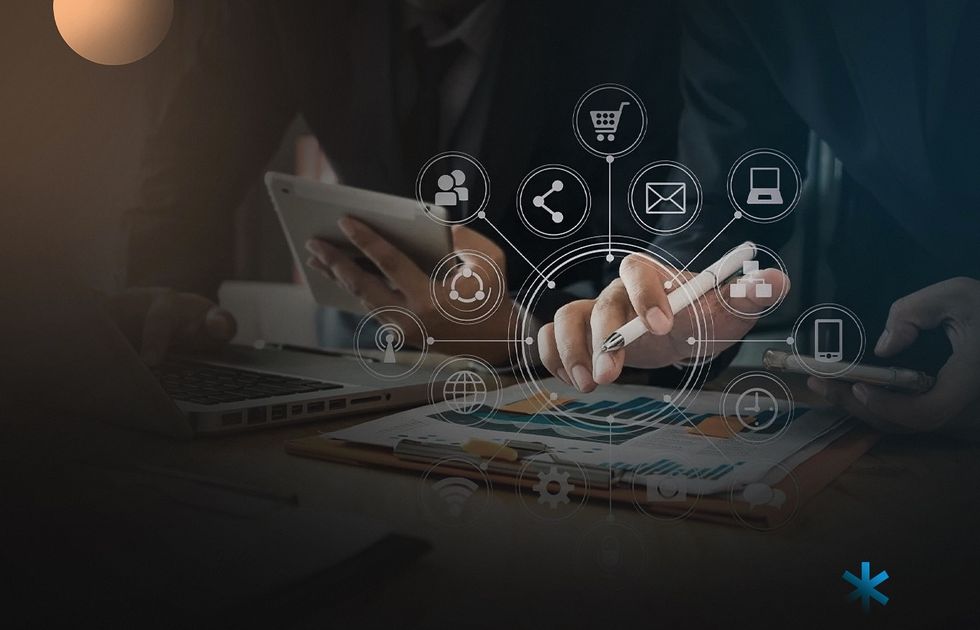 Unfortunately, there's no universal "price tag" for building custom software for hotel management. The hotel software cost depends on multiple variables, including:
The number of channels. Managing a single channel to connect to your customers requires less effort than expanding your digital presence to a web portal, mobile app, and third-party platforms like booking.com. Also, developing an app for a single platform is less expensive than creating two separate solutions for Android and iOS.
The required expertise. It's no secret that projects that require complex (or new) technologies cost more than more basic solutions. For example, if the needed framework is five or ten years old, there are a lot of engineers on the market that are well-versed in it, making the development cheaper. But if you need a solution that relies on, say, deep learning, be prepared to pay more.
Third-party interfaces. Even if you create a custom hotel management solution, you may still need integration with third-party services, such as a payment processor, CRM system, keycard door locks, and financial accounting—each of which attracts a fee. The more services you integrate, the more expensive your project will be.
Vendor location. The region you choose for hotel management application development significantly impacts the price. US-based developers have the highest rates, for example. Meanwhile, their peers from Eastern Europe charge less but deliver decent results.
Project duration. The time your hotel web development partners spend on the project also determines the price. Complex individual projects usually take more time than setting up a pre-build solution.
Developing the best hotel management software for your business requires a lot of effort. But if you work with a professional team, it's worth the investment.
Why choose Acropolium?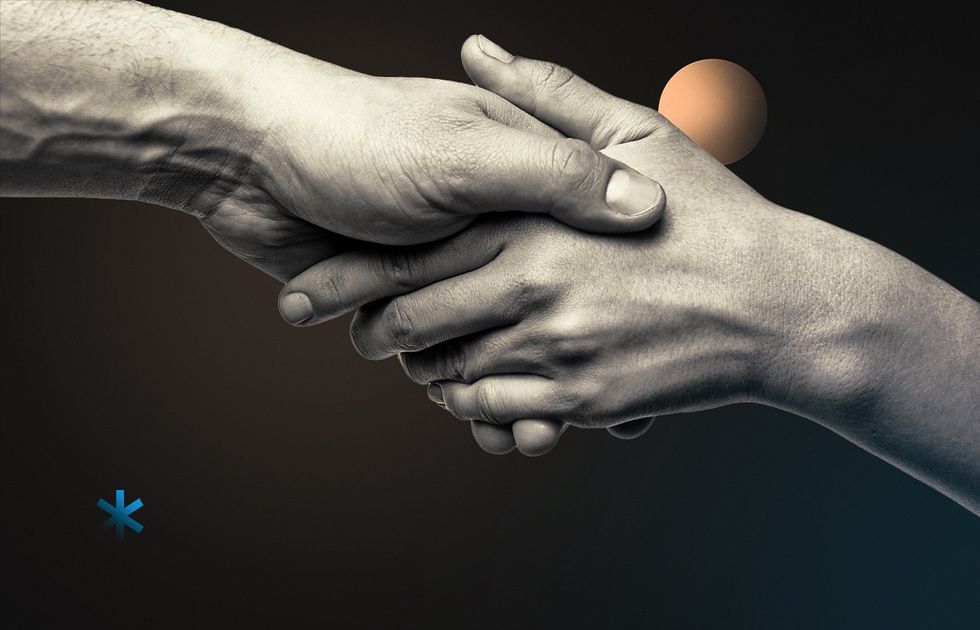 Having reached this section of the article means you are probably considering a bespoke software development partner instead of buying an off-the-shelf solution from a hotel software company. We'd like to take this opportunity to introduce ourselves.
We at Acropolium have more than 12 years of experience in developing cost-effective and secure solutions for the hospitality industry. With our verified expertise in developing GDPR-compliant software, ISO-certified processes, and serverless infrastructure, we help our clients revitalize their hotel operations.
Portfolio
Just check out some of our case studies on hotel chain management software app development:
Discover how we digitized a hotel chain's business through web and mobile applications. The platform has now evolved into an all-encompassing cloud-based solution that has led to a 30% increase in profitability.
Our airport staff operation solution removed timetable inconsistencies, streamlined workflow management, and eliminated communication gaps between departments. We also achieved a 100% security level together.
Dinner is served. Food ordering is now much easier with our multi-platform app. Less waiting time. More orders. It's that simple.
As industry experts and masters of current frameworks and technologies, we can turn your original business ideas into world-class hospitality management software.
Final thoughts
In 2020 and 2021, everyone stayed home, causing havoc in the hospitality industry. Now is the time to return to the pre-Covid course, expand your staff, and strengthen customer loyalty. Set up a custom hotel property management system that will allow you to leverage cutting-edge automation features and manage all hotel activities via a single dashboard.
Taking proactive measures and embarking on your digitization journey should be easy once you know the hotel market's needs, hospitality software trends, and the nuances of custom HMS development. Acropolium will be happy to assist you in this endeavor. Our subscription-based service ensures you implement all your business needs in a secure way and at a great price. Contact us for IT consulting and custom development!
Sources