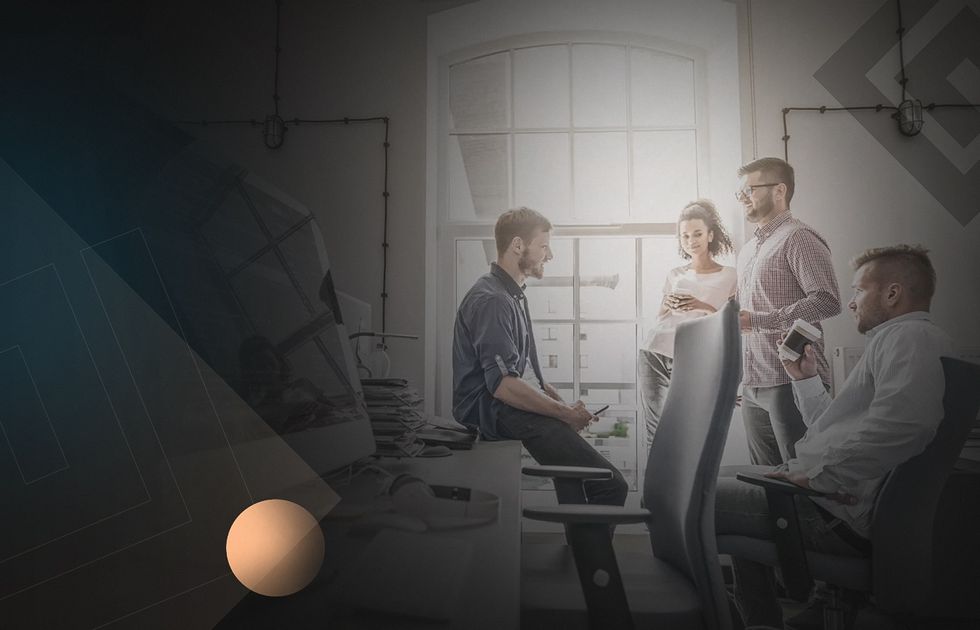 Solid cooperation with your software development company is half of your project's success. Knowing that, we always advise businesses to pay special attention to the software development vendors they plan to work with. Because finding the ones that are suitable for your venture in the vast pool of talented specialists is often a tall task.
Just like interviewing a candidate requires effort and knowledge of the field, finding a reliable service provider with relevant expertise means you need to really know what you're looking for and what questions to ask. And that is why we wrote this article: to show you the key aspects of hiring a trusted team that understands your business needs and delivers stellar solutions.
Acropolium has almost a decade of software development experience and nine contracts that span over five years, so we know a thing or two about successful partnerships. So you can go ahead and follow our tips for finding a software development vendor that will become a true partner for your business.
Steps to building a win-win software development partnership
So, you've decided to outsource software development. This is a rational solution, considering that outsourcing accounts for 77.75% of the IT services market. But whether you're looking to access the global talent pool or save money on the development, don't forget that working with external teams may come with pitfalls like communication barriers, lack of domain expertise, and inefficient project management.
Read more: 8 Risks of Software Development Outsourcing and Their Solutions
To minimize potential risks and get the most out of your software partnership, consider following these steps.
Step 1: Determine what to outsource to a software development partner
To find the perfect match with your external software development team, make some internal preparations first and define your essential business requirements.
Do your market research, analyze your target audience, and determine the scope of your project to visualize the full project lifetime and ensure that your final goals are feasible. Without a realistic definition of the project scope, your project may turn out to be more complex than your outsourcing team can handle, leading to misunderstandings and delays.
Planning a project budget is also critical because you may be going from one vendor to another looking for an affordable option just to discover that you simply can't afford custom software development right now. Or, on the contrary, you may see that you have enough money to pack more features into your solution. However, remember that the project budget should not be static and may include some additional costs throughout the project.
Fortunately, with the help of a professional software development partner, you can verify the accuracy of your project budget, avoid hidden costs, and get the best value for your money.
Read more: Custom Software Development Project Estimation Guide
Step 2: Research the outsourcing market
So, you have your demands, your calculations, and your budget. Now, it's time to look through the potential partners and choose the type of outsourcing, the cooperation model, and the pricing model that suits your project. Don't know where to start? Here's our handy guide to software development outsourcing.
Types of outsourcing
As you may already know, there are three location-based varieties of outsourcing: onshoring, nearshoring, and offshoring. Understanding the peculiarities of each variety will help you make a smarter decision about the type of vendor to choose.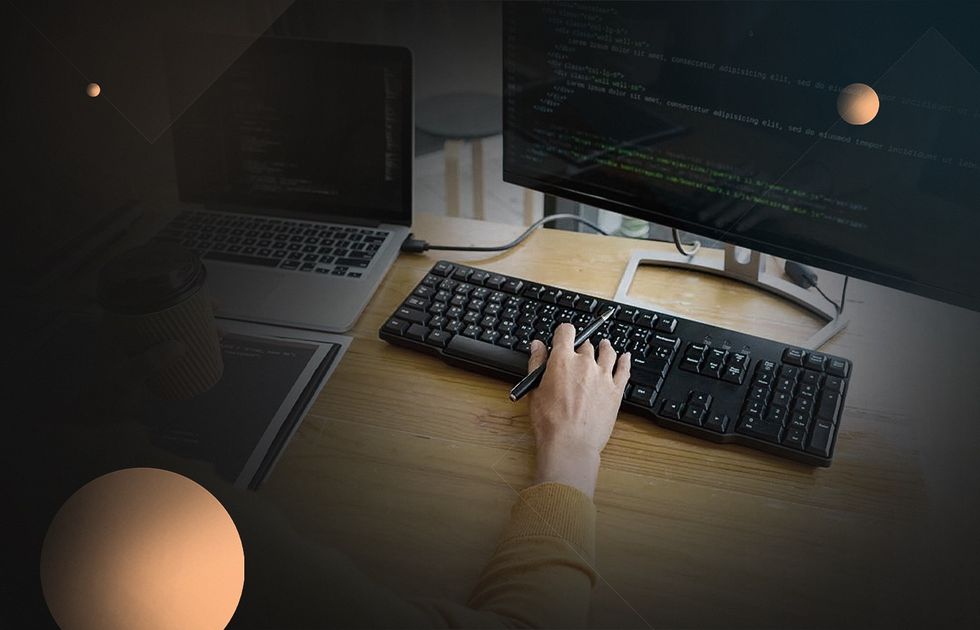 Onshoring or homeshoring, as the name suggests, means outsourcing software development to a company located in the same country.
The main advantage of onshore outsourcing is that your external software development team is more likely to share similar local practices and business concepts as your company. They also speak the same language and are in the same time zone, which takes away many communication issues. Plus, onshoring is a good way to invest in your country's economy.
Still, if you live in countries with the strongest economies, onshoring may be much more expensive than nearshoring or offshoring. And let's not forget that onshoring limits your choices, so finding a partner with the required skill set and domain expertise can be difficult.
Nearshoring is a middle ground between onshoring and offshoring, and as you may have guessed, it means outsourcing development to a vendor located in a nearby country. For instance, it's when a business based in Western Europe hires professionals from Eastern European countries.
Nearshore software development partners offer real-time communication with lower cultural barriers and affordable prices. But, again, the selection of talent is limited to neighboring countries.
Offshoring or farshoring is the practice of outsourcing software development to organizations in distant countries. And since you can choose any faraway country to outsource, you get access to a global talent pool, so you're definitely going to find a vendor with the competency you need at a reasonable price.
Speaking of prices, offshoring is usually more cost-effective than the other outsourcing varieties. All because many outsourcing destinations are countries with a relatively low cost of living. Plus, they may offer tax benefits and financial incentives to attract international businesses.
Read more: Offshore Software Development Cost in 2022: Rate by Country Rundown
But offshore outsourcing isn't perfect. You may be looking at drawbacks like language and cultural barriers, and the time zone difference makes it hard to manage the remote team in real-time.
Fortunately, finding a trusted software development company will help you mitigate the cons of offshoring, especially if it's a vendor with years of experience delivering smooth and business-oriented solutions by distributed teams.
Okay, now that we've got that covered, let's look at the collaboration models often used by outsourcing firms.
Outsourcing cooperation models
Dedicated teams, staff augmentation, and outstaffing are the collaboration models most outsourcing vendors offer. Let's look at their differences.
The dedicated team outsourcing model means the vendor assembles a team that's going to work exclusively on your project. This model is similar to having a remote in-house team, and you can manage them yourself or ask a manager on the vendor's side to do that.
Depending on the nature of your project, your dedicated team may consist of engineers, QA specialists, business analysts, project managers, UX/UI designers, and other professionals.
The greatest benefit of this model is that the dedicated tech experts actually work as a team, and they'll be as independent as you want them to be. But if you don't need a whole team — just a couple of specialists to close the skill gap here and there, staff augmentation might work better for you.
The staff augmentation model is often used when a company temporarily needs help. For instance, when you know there's a higher load on your system before the holidays, or you only need one DevOps engineer to set up the CI/CD pipeline, not an entire team. This model is also suitable for companies that just need a few specialists to support the project.
The outstaffing model is very similar to the dedicated team: a vendor assembles a team that works solely on your project. But while in classical outsourcing the vendor is responsible for managing the team, outstaffing means that the client does all the managing: from interviewing candidates to checking Jira daily to approving personal leaves.
That was a lot of information, but we promise, we're almost over. You just need to learn about the pricing models before signing any software development partnership agreements.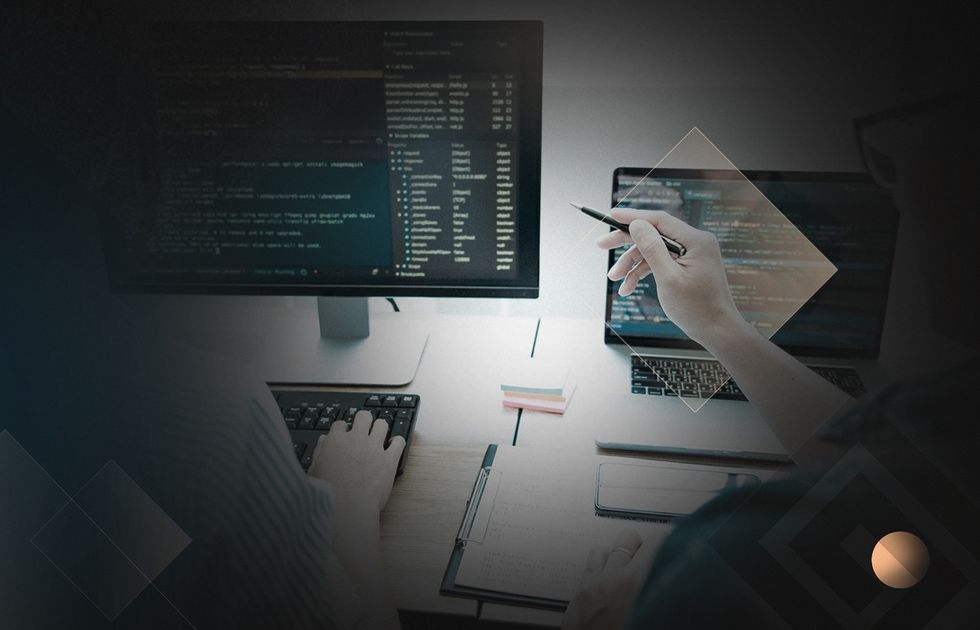 Common outsourcing pricing models
Most software outsourcing vendors work according to the fixed-price or the T&M model:
Fixed-price model. In this model, a service provider sets a fixed rate for a specific project. Usually, this option is favorable for companies that have rigid and precise requirements and small to medium projects. Otherwise, the model carries a high risk of budget overruns.

Time and material (T&M) model. This model is based on the actual time the contractor dedicates to the project. Companies that follow this pricing model adhere to the formula rates x hours = final price. The T&M model is less predictable than fixed-price, but it's more convenient for larger projects with a flexible scope.
And, of course, there are other options like Acropolium's latest offering Software Development as a Service. This is basically a subscription model where you get a pre-set multifunctional team for your project needs at an affordable and predictable monthly fee.
Learn more about all kinds of outsourcing pricing models in our article "Software Development Pricing Models: Which One Best Suits Your Needs?"
Okay, so you've selected the outsourcing type, the cooperation type, and put your finger on the pricing model. Where do you go next?
Finding a software development partner
Sure, the best option would be to ask someone for a nice reference. If your colleague has had a recent experience with outsourcing, they will give you the most honest feedback.
Google is undoubtedly the easiest way to look for an outsourcing vendor, but it doesn't let you verify the companies that are at the top of the results page — and who knows how they got there. So we recommend using services that showcase reviews from real-life clients like Clutch and GoodFirms. You'll probably see feedback from other companies in your niche, knowing that they've worked with similar projects.
At this point, you may already have a vendor or two (or five) in mind. It's time to see what they can offer.
Step 3: Validate your software development partner
This step requires you to be a little bit of a detective because you'll be figuring out if the software development companies you've shortlisted are actually a good fit to implement your project. Here's what you need to do to narrow down your choice of companies and finally set up an appointment with them.
Study the case studies
Make sure that the candidates have experience in your niche and can meet your specific business needs. Go over to the Case Studies section on their websites and pay attention to the kinds of projects they've worked on before. Simply put, if you're looking for a mobile app development partner, find case studies describing how they built an app that's the closest to what you've imagined for your project.
While case studies are usually great at describing the tech details of a project, look for numbers and positive business results instead of flashy buzzwords.
Later, you can ask the vendor to provide you with references from their clients so that you can talk to them directly about your candidates' business potential. Few things can give you more knowledge about a company than its past and current clients.
If the candidate has demonstrated competence in your field, move on to the next step — exploring their software development process.
Evaluate the software development process
Most outsourcing vendors follow the standard Software Development Lifecycle, but if your project requires alterations to it, discuss this with your potential partner. Do you need the discovery phase? Will testing take place at the final stages of the lifecycle? Ask everything you need in advance.
Also, get them to explain what project management methodology they use. If they follow the Agile practices, it means they know their way around adaptive planning, early delivery, and frequent project updates. And, of course, the vendor will have to explain to you how they plan on maintaining regular communication with your team.
Additionally, ask your candidate to describe their hiring process and how they select the best candidates for each project. Do they have a pool? Is there a bench? Do they hire specifically for each project? Find that all out. And if you want or don't want to be involved in the process, ask them what they think about it.
Assess the company culture
Your software development partner should embrace your values, understand your goals, and be interested in your success metrics. If you do find a vendor that cares, you'll work toward common goals, not just meet deadlines.
The outsourcing company will be an extension of your own business, probably even a trusted partner for many future projects. So don't force yourself if your gut feeling says something is off. But if everything looks great, consider visiting their office and talking to other team members, not just the sales team. That's how you can really experience the company atmosphere.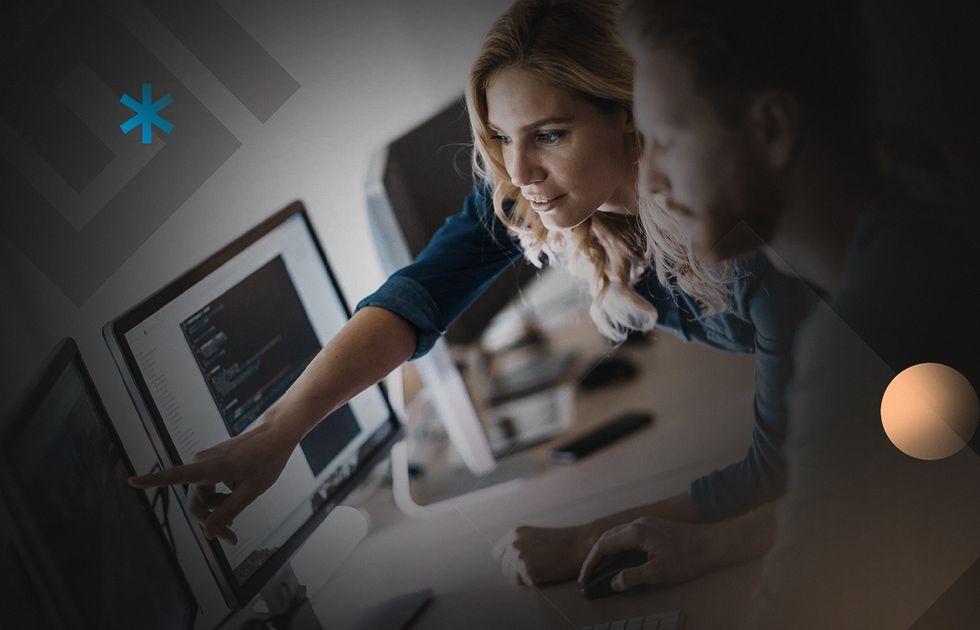 Things to ask before the start
After all that talking, we want to leave you with something tangible. So here's our checklist of the questions you can ask your potential software development partner after you've done your research.
Do you have experience building solutions like this?
Have you delivered solutions for this niche before?
What is your ideal customer profile?
How would you describe your regular software development process?
How do you guarantee quality when developing software?
What is your hiring process like?
What is the employee turnover in your company?
What are your rates and payment terms?
What digital security measures do you have in place?
What is the level of English of your employees?
Whatever you decide, make sure to assess the soft skills of your team just as much as you would assess the hard skills. Because it's the soft skills that turn good cooperation into a true software partnership.
How do you know it's really a partnership?
Just like in any relationship, trust and respect are critical. But the key to years of a successful software development partnership is understanding. Does the vendor understand your motivation and follow it? Does the company understand how important every release is to you? Does it support your business decisions understanding that it's the right thing for the company to do?
Likewise, do you understand that the scope is huge and it's not going to be delivered in a week? Do you understand that constantly looking over their shoulder doesn't increase the number of completed tasks? Are you understanding enough to let the software development partner's team make their own decisions based on their experience?
If you've found a vendor who is proficient, has a great team with a lovely corporate culture, and is doing their best to understand your business, then you have yourself a partner.
Partnership with Acropolium
Over the 19 years that Acropolium has been in the business, we've learned what it means to be not just another software development company but a trustworthy business partner. We care deeply about all our projects, no matter if it's software engineering, a dedicated team, or consulting.
Our clients from various industries and niches — from transportation and fintech to hospitality healthcare — know they can count on us to solve their tech issues and bring them closer to achieving their business goals. And for that, they stick around with us for many years to come.
Final thoughts
With all the types of outsourcing, collaboration and pricing models, going through dozens of reviews and case studies, it's easy to lose sight of what's really important — finding a software development partner that will care about your business success at a personal level and truly understand you. You won't form a partnership without this.
We know that all this software vendor shopping may be confusing, so to make it easier for everyone, we came up with Software Development as a Service — a subscription that covers your common development needs at a monthly fee. It's easy, it's affordable, it's predictable. Contact us now to get your quote.