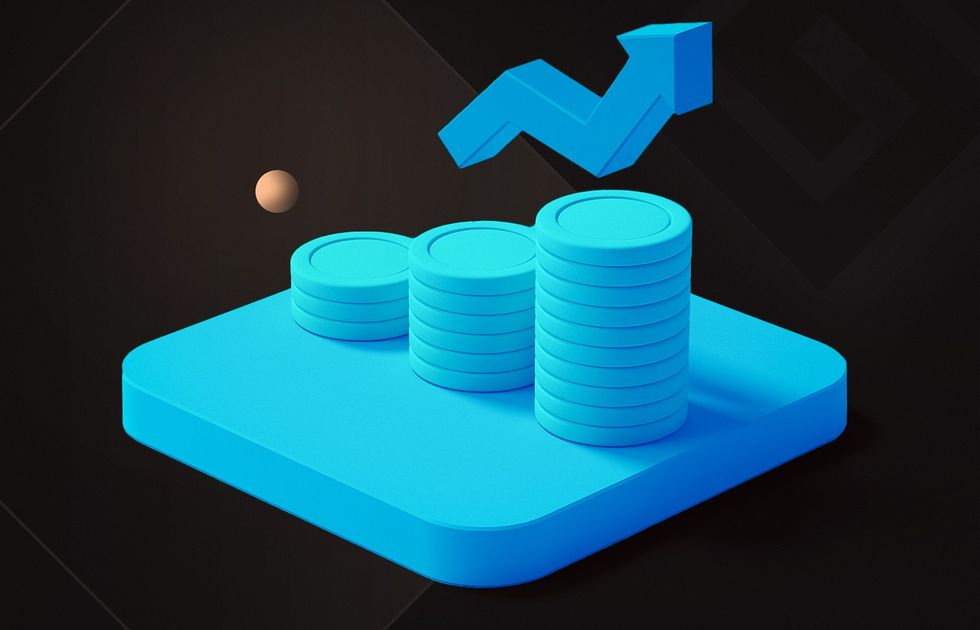 Key Takeaways
IT pricing varies from fixed-price, milestone, and time & material models to agile choices like dedicated teams and Software Development as a Service (SDaaS).
Custom SDaaS offers tailored solutions, scalability, cost-effectiveness, and continuous support without unexpected expenses or micromanagement.
The SDaaS approach fits projects with fixed budgets, flexible priorities, and the need for ongoing guidance in software product development.
SDaaS grants access to top-tier software professionals with proven experience, ensuring quality and smooth processes at a fixed regular pay.
Choosing a suitable pricing model for software development is one of the project success contributors, just like an experienced development team and strong project management. It should strike the right balance between your timeliness, quality, cost expectations, and the development company's prices and operational efficiency.
Today's pricing models in the IT industry range from the traditional fixed-price, milestone, and time and material models to agile options like hiring a dedicated team and Software Development as a Service. Each one may be a good fit for one project and turn another into a disaster. But how do you make the right choice and enter a successful partnership? Read our software development pricing guide.
But before we get down to the nitty-gritty of each model, let's take a step back and look at the main factors affecting software development cost.
❓ What affects software development product pricing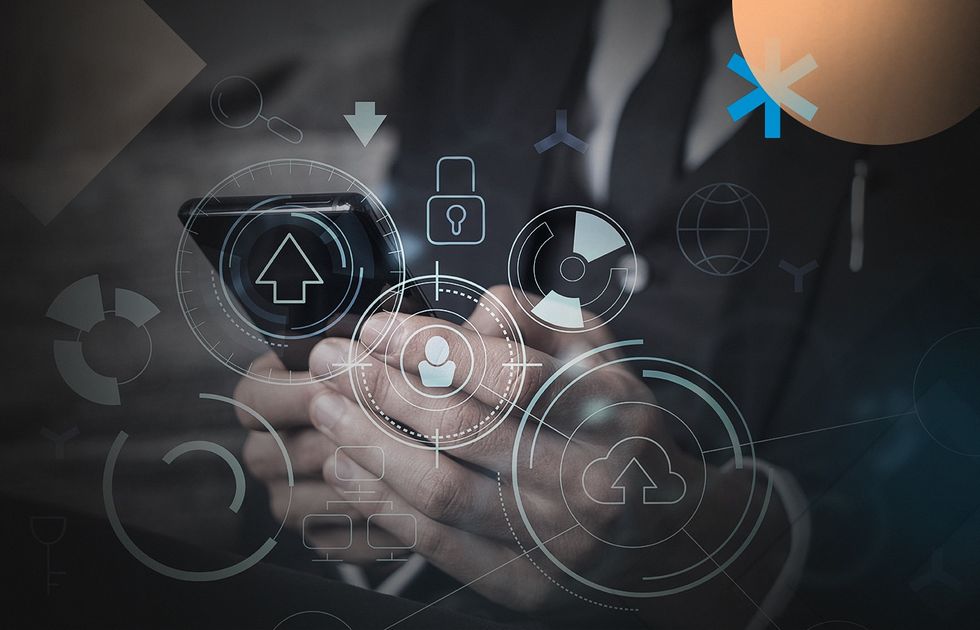 While the pricing of software development heavily relies on a chosen model, let's not forget about other factors that impact your final cost.
Project type
You might need an app developed from scratch, or you might need to modify an existing solution, or integrate a solution with other apps. Or maybe you're just looking for someone to consult on your idea and guide you to the next step. Each of these cases requires a different team composition and amount of effort, which affects the final cost.
Complexity and size
The more (or the more complex) features you add, the higher the price you pay. A one-page website with a single contact form will cost several times less than enterprise software with multiple integrations and complex machine learning analytics.
Technology and expertise
Complex solutions that go beyond standard web or mobile app development require more senior engineers with expertise that extends to complex tech, like ML, robotics, and so on. Or sometimes a project requires rare skills. For example, modernization of a legacy system requires developers well-versed in old programming languages. And since they are in short supply, the development might cost you more than usual.
Your involvement
If you reach out to your vendor with a product vision based on thorough research and backed up with comprehensive documentation, or with a ready MVP, you'll pay less. How much you want to participate throughout the project and after your software is released also impacts your cost. For example, you might want to handle project management or maintenance on your own.
Deadline
Does your project have a tight schedule? Be prepared to pay for the urgency. Your software development partner might raise their rates if they need to speed up talent selection. What's more, they'll need to engage more resources to implement your solution faster.
Vendor location
Vendor location greatly affects what you'll see on your invoice. For example, senior software engineers in the US cost more than twice as much as their peers in Ukraine or the Czech Republic with comparable experience.
Now that you understand the factors that impact the cost of your project, let's take a closer look at the most popular software development pricing strategies.
⭐ Custom Software Development as a Service subscription approach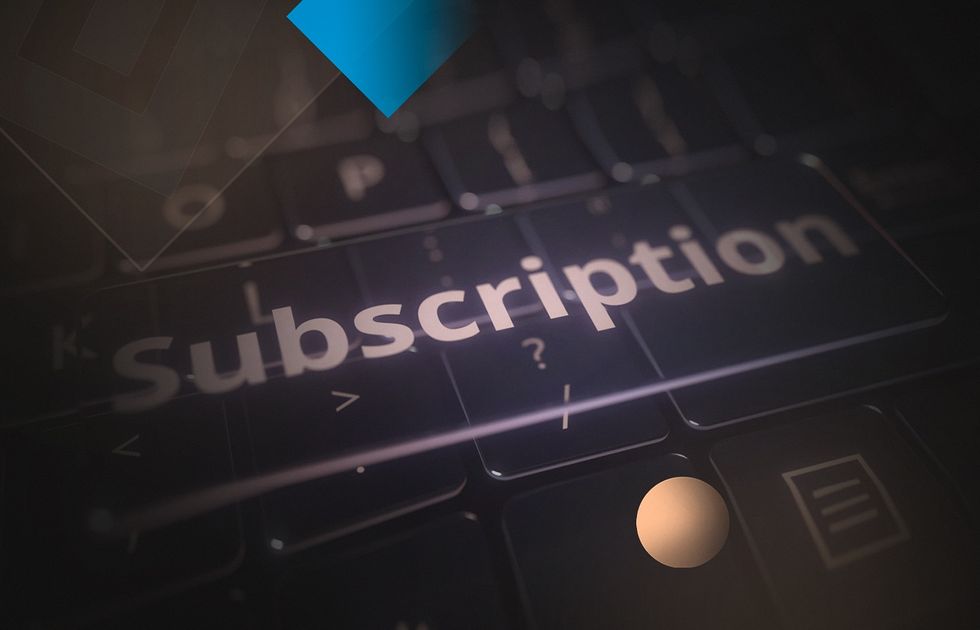 Bespoke Software Development as a Service model, or simply SDaaS, assumes you pay a monthly subscription fee for a pre-set multifunctional team explicitly tailored to your project needs.
This software development pricing strategy covers all functions your project may require, including audit, IT consulting, development, testing, support, and turnkey modernization.
What you pay for
A predefined set of functions needed to deliver a software product available at a fixed monthly fee
Pros and cons
Here are the benefits SDaaS can offer:
Predictable costs. The SDaaS model lets you avoid unexpected development costs and perform better financial planning.

Streamlined handling of your requests. The development team is always ready to tackle the tasks according to your priorities.

No micro-management. You can focus on investments and business issues while the company does the backstage, keeping you informed as profoundly and frequently as you want.

Flexibility. SDaaS helps you effectively manage the scope of changes by choosing the types of resources and switching them whenever your project requires them.

Speed. The pre-set solution saves you time that you could have spent searching and evaluating the diverse options and technologies.
Yet, like all pricing models for software development services, SDaaS has one major drawback:
Vague understanding of the final budget. Having preliminary estimates doesn't guarantee the team will meet them, since the project may evolve in the course of development.
The good thing is that the team is always there for you ready to advise to keep the costs in check.
When to use an SDaaS model
Pricing software product development based on the SDaaS model is a perfect option in the following cases:
You want to stay within a predefined monthly budget allocated to software development
You want to be flexible and set/review project priorities while building your product
You want a development company to have your back and step in with recommendations
SDaaS subscription model is like Netflix. You have direct access to first-class software development professionals with experience verified by vast portfolios and a guarantee of quality and seamlessness of processes.
🔹 Fixed-price model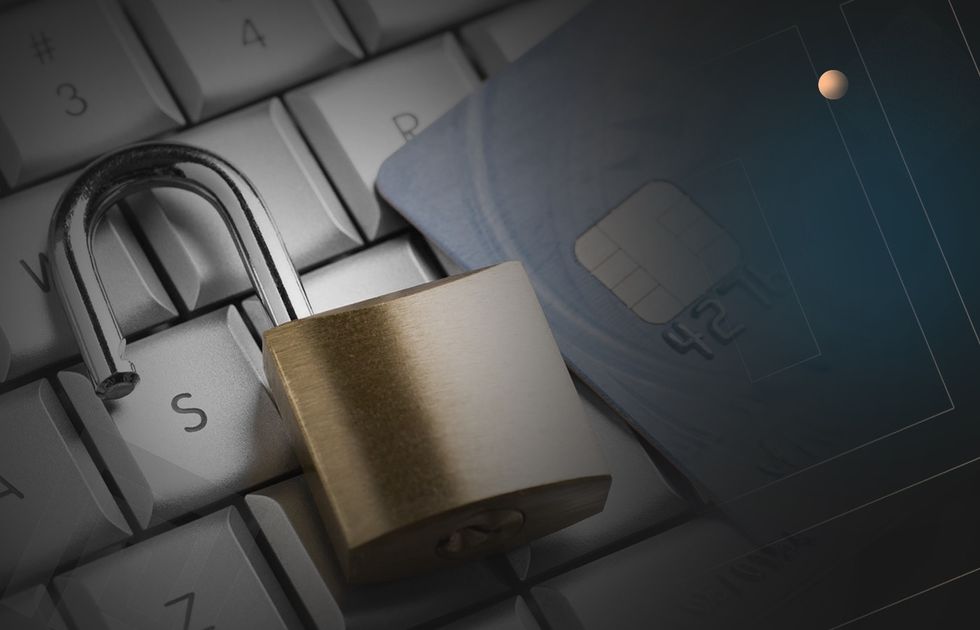 A fixed-cost pricing model assumes fixing technical and business requirements such as the scope of work, timelines, and budget. The major requirements for sticking to this software pricing strategy are well-defined project goals and thorough technical specifications. They would serve as a base for a detailed backlog, help understand project specifics, and choose the resources to fit cost and delivery schedule expectations.
Once all the terms and conditions are established, the costs and the functionalities set into an agreement remain unchanged.
What you pay for
The exact amount of work with established specifications within the agreed budget and timeframe
Pros and cons
A fixed-price software development services pricing model can offer a number of tangible benefits, including:
Straightforward payments. Fixed-price contracts let you perform your financial planning easily since prices can rise only through contract variation or changes.

Clear delivery schedule. Fixed-price projects offer set completion dates and clear timelines on release dates. So you know exactly when you'll receive the final product, and can make plans (e.g., the launch of the marketing campaign).

Predictability. The customer doesn't need to worry about the development process since all details have been hashed out and specified in the agreement. This means the development team has a clear plan of action and you know what kind of product you're going to get.

Minimized risks. In most cases, the fixed-price contract requires a prepayment. The client makes all further payments only after the software development company fulfills the requirements specified in the contract.
Yet, this old-school pricing model isn't all roses. Fixing scope and price can lead to the following disadvantages:
Long preparation. The pre-co-operation stage and planning can take more time and effort since the dev team needs to make sure every feature and logic is clear before the development starts.

Little to no flexibility. Any change or new feature undergoes the same process the original project did (i.e. terms and price negotiations and signing of additional agreements). All of this prolongs the time-to-market for the product.

Overpaying. The final cost is often higher than in other pricing models since a service provider often charges on top to cover possible risks associated with budget overruns.

Minor control over the process. Miscommunication between the development team and the product owner can result in building a product that doesn't exactly meet the demand of the client. It may be a case in long projects where the requirements weren't clearly defined at the beginning and the developers lack feedback on the work they have done.
Despite all these drawbacks, there are still projects where the fixed-cost pricing model can be a perfect option.
When to use a fixed-price software development pricing strategy
A fixed-price model is good for projects with a clear scope and a stable set of requirements. You may choose it if:
You have a small project with limited features and a short timeline (lasting less than two months)
You want to build a Minimum Viable Product (MVP) to validate the market demand
You have clear requirements with little to no chance of future changes in the project
You have a limited budget and strict deadlines
Yet, in reality, only a few projects can boast of having clearly defined technical requirements. It's hard to foresee all the nuances from the beginning, which makes adjustments and alterations an indispensable part of building a successful software project.
⌛ Time and material pricing model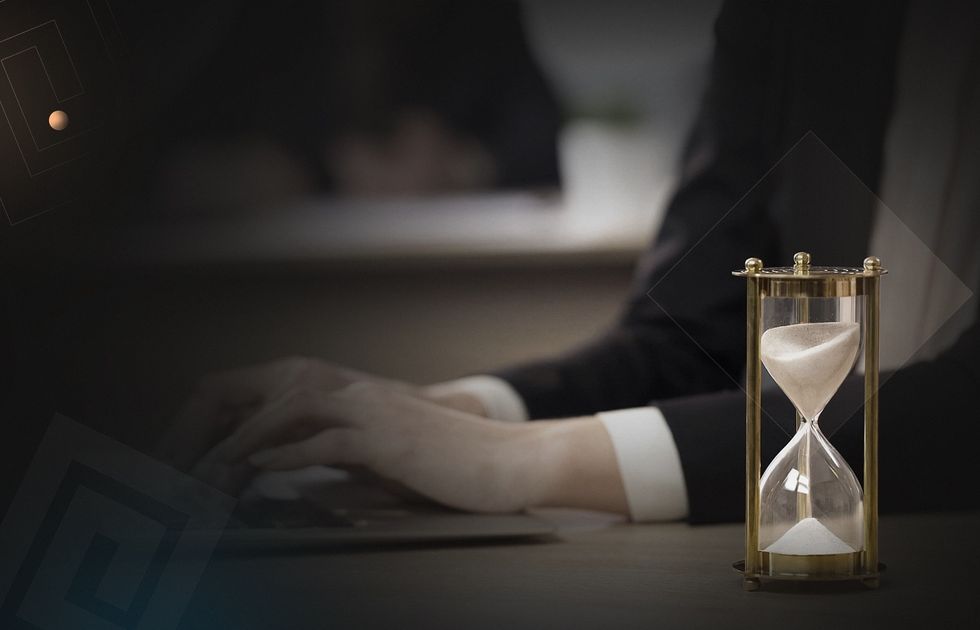 This software development pricing model assumes you pay for the time the development team spends on the project. On top of that, you also need to cover additional expenses (i.e., material) like buying SSL certificates, using paid frameworks, fees to submit apps to the stores, and other associated costs.
The time and material model can offer great scope and financial flexibility. Yet it doesn't mean the absence of any timelines or financial boundaries. In most cases, the development company estimates the time and expenses required to fulfill a certain scope of work. Still, you can easily add or remove functionality and play with scope and priorities to ensure the product meets the market demands and still fits your budget.
What you pay for
Time the software development team spends implementing a project
Resources (hardware, access to specific tools, office rent, etc.) needed to deliver a project
Pros and сons
Among the benefits the T&M model can offer are:
Flexibility. Using a time and material pricing model lets you easily react to market changes and so adapt your product and make pivots (if needed).

Transparency. Usually, developers use time and task trackers, so you can easily check how much time they spend implementing certain features and know exactly what you pay for.

Quick start. There is no need to spend weeks preparing huge specification documents that might change during development. Instead, you outline your priorities and start the development as soon as the contract is signed.

No overpaying. The time and the material model assume you always pay for the actual time developers work on your project. No charges on top.

Agile development process. The T&M pricing model is an excellent fit for using agile methodologies like Scrum or Kanban which let you make frequent reassessments, and adaptation of plans.
Yet, this model has two major drawbacks:
Uncertainty. Changes to the scope can push back the final release date and impact the total budget.

Deep involvement. You, as a product owner, need to keep tabs on the development process, set priorities, and act quickly to respond to ever-changing market demands.
When to use a time and material model
The time and material software development pricing model works best when you don't have a clear scope and want to be deeply involved in the development process. Choose it if:
You want to follow agile methodologies
You need to be flexible due to quickly changing requirements
You don't have strict deadlines
All of that doesn't mean you go in blind. Just like in the fixed-price model, you start your cooperation with planning, but only for the upcoming week or two. So instead of determining and fixing requirements for the whole project, you start fast and can further adjust the scope and priorities.
✔ Milestone pricing model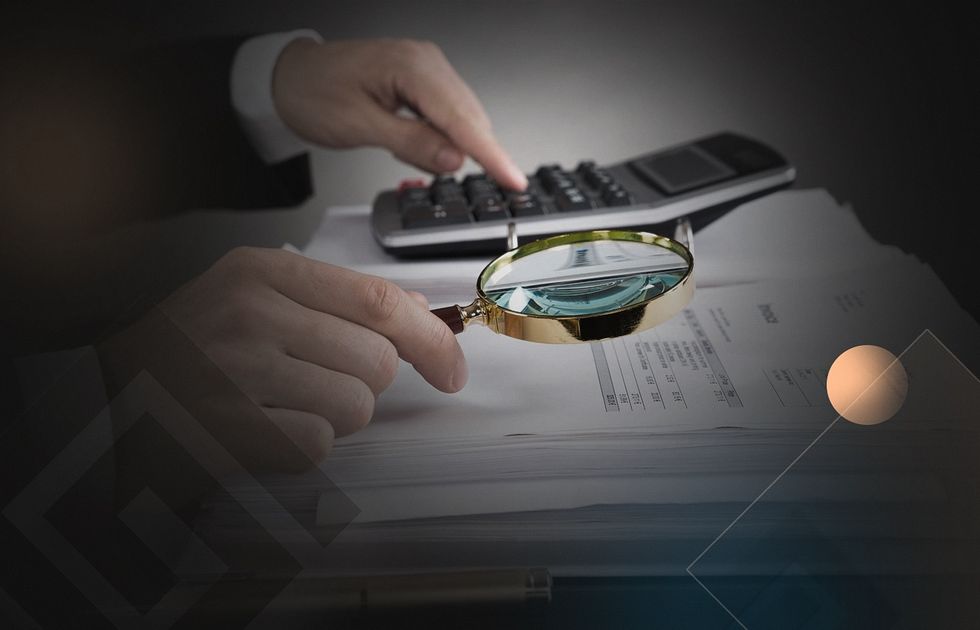 It's one of the software development pricing models that were at its peak on freelancing platforms like Elance-oDesk-Upwork. It supposes the customer and development team to set benchmarks or milestones together before the start of the development. Then a customer pays after the team achieves the predefined milestone. Like in the time and material model, the payment is based on the time spent on development and an hourly rate for the specific task (e.g., UI/UX design, QA, development, etc.)
What you pay for
Time the software development team actually spends accomplishing a specific part of a project
Resources they use as they accomplish a specific part of a project
Pros and cons
The milestone pricing model may sound like Utopia for the following advantages:
Payment for achieved results. The client has the privilege to pay only after they agree upon the completion of a particular milestone. No prepayments.

Satisfying results. A team needs to reach the next milestone with flying colors to receive a new payment.
Yet, Utopia is hardly possible in real life. Compared to the abovementioned four pricing models commonly used in the software industry, the milestone approach also has certain drawbacks to consider:
Unpredicted budget. The budget highly depends on how much time the team will spend developing certain features and changes they need to fulfill.

Undefined timeline. Like the budget, the final timeline is also quite rough, which may delay the project.

Risks. The milestone pricing model implies medium risks for customers and software vendors. Extra development hours, especially those spent on edits, may arise disputes, apart from risks of underpaying and underdelivering.
When to use a milestone pricing model
Trusted relationships between a customer and a company is the best foundation for using a milestone pricing model. It's best suited for:
Checking the performance of the chosen team and their manner of work
Building MVP projects with easy-to-define milestones
Projects with an unlimited budget
A milestone model lets you check everything before charging, which makes it a good option for short-term or test projects.
💡 Dedicated team pricing model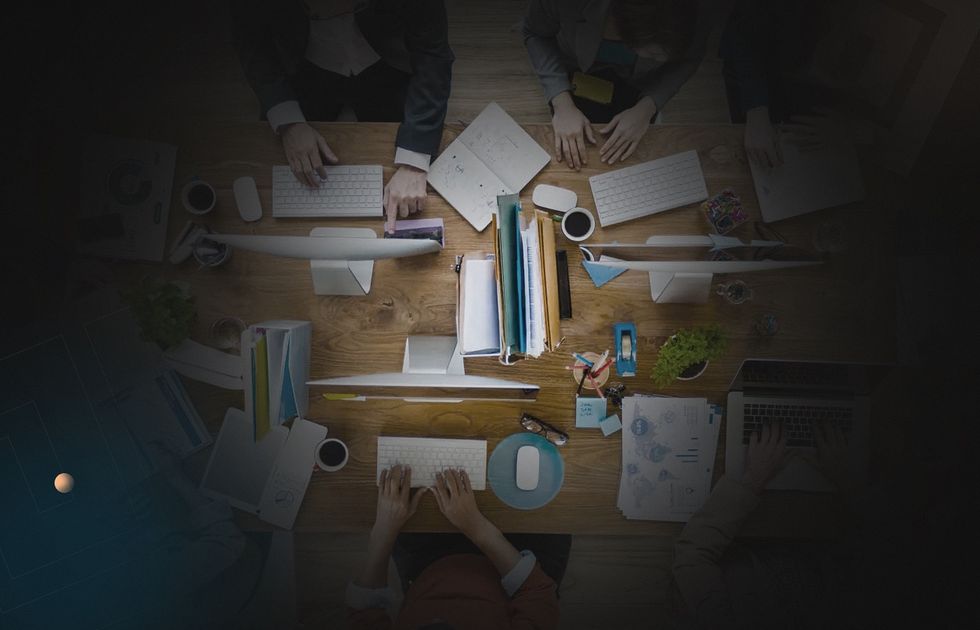 A dedicated team is an excellent option for companies that need to quickly scale up, manage overflowing tasks, and ensure ongoing maintenance and enhancement of their software. Instead of going through a tiresome and lengthy hiring process, a dedicated team pricing model lets you quickly expand your in-house dev department with seasoned developers. You can completely manage the team and development process on your side or have a dedicated project manager who'll do that for you.
Here you pay fixed monthly payments composed of members' salaries and the service provider's fees.
What you pay for
Monthly salary of resources you outsource your project to
Administrative fee
Pros and cons
Choosing a dedicated team model is similar to building an in-house team, yet with greater perks for employers.
Access to a vast talent pool. A dedicated team model can help you shrink your in-house knowledge gap without having to employ new team members.

No recruiting headache. This pricing model lets you bypass recruiting, onboarding, and training processes. A software development company does it for you. Still, you may request developers' CVs and interview them individually.

No administrative duties. You don't need to worry about covering administrative costs, yearly bonuses, sick leaves, or vacations. The software vendor does it on their side.

Easy scaling. You can flexibly scale your dedicated team up or down over time.
At the same time, this pricing model requires you to invest time and effort to manage the team and has the following drawbacks.
Supervision. The software vendor provides you with highly qualified resources and takes the administrative burden, but you are responsible for the management of the working process.

Fixed payment. In most cases, you pay a fixed amount for a dedicated team even if they worked less due to roadblocks or downtime.

Paid idle time. You still have to pay your monthly fees, even If you don't have any ongoing tasks. The price guarantees that the team is ready to step in whenever you need them.
When to use a dedicated team model
A dedicated development team model is ideal for clients who need to quickly boost the productivity of their internal dev team without recruiting more full-time professionals. It is also suitable in the following cases:
You want to have direct communication with software engineers and manage the project development process
You are looking for a specific tech stack, or seasoned developers to temporarily join your in-house team
You have dynamic requirements and unsure how many developers and which tech stack you may need
You have a high in-house turnover or experience a shortage of tech talent
Your in-house team lacks the necessary skills
So if you have ongoing projects that require a diversity of skills and expertise — a dedicated development team can be your perfect option.
🔸 SDaaS model vs. fixed-price model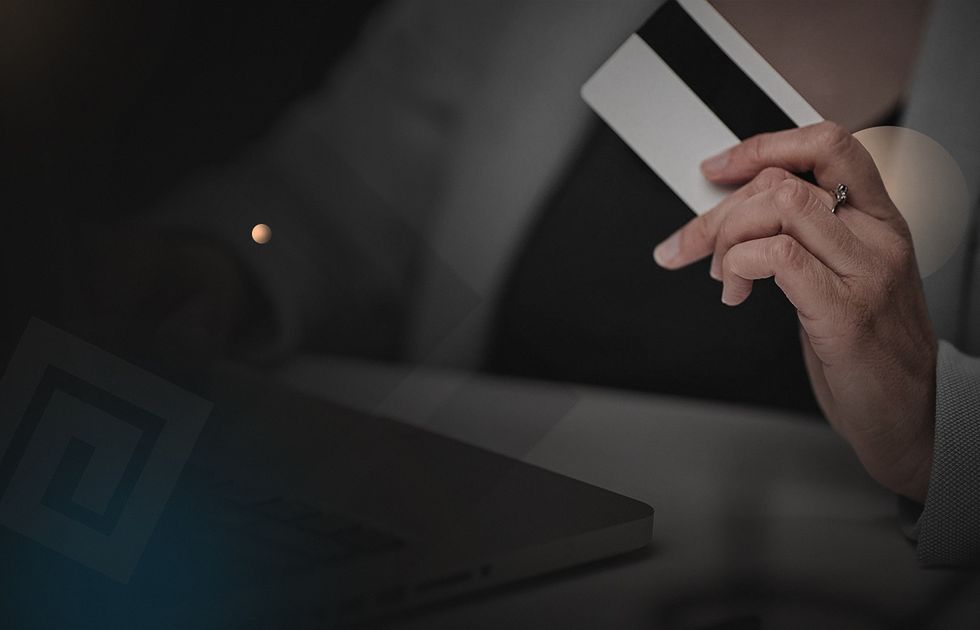 Both Software Development as a Service and fixed-price models share one common feature — you make a fixed, regular payment, usually once a month, so you can perform your financial planning wisely. But this is probably the only thing both pricing models share.
Fixed-price contracts suppose fixing the scope and often result in paying more than if you had adopted an appropriate variable pricing mechanism. The key risks relate to the clarity of the specification. If the specification is ambiguous or isn't thorough enough, it gives a "wriggle room" to assert whether all the aspects of the service were included in the fixed price.
Acropolium offers an SDaaS model that includes a pre-set software solution at a fixed monthly price. This is a basic set of functions covering all essential aspects of a software development project. But still, it's open for flexibility on demand. If the project needs more specific features, additional timing, or a bigger scale, the company will offer your options to scale your subscription package.
The custom SDaaS model is a mix of fixed-price contract certainty with the flexibility of time and material. So it's a perfect option for medium and long-term projects, including MVP development and maintenance.
🏆 How to choose the right pricing model for a software development partnership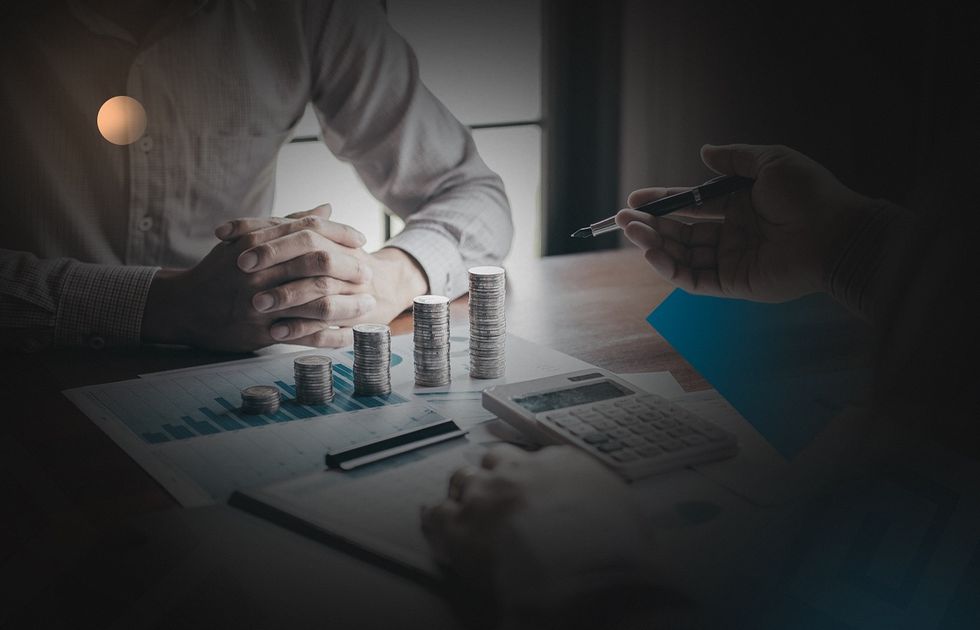 The choice of the software development pricing model depends on many factors, including:
Project size. The pricing model will differ whether you need a couple of developers to fill the lack of expertise of your in-house team or a full-scale team with QAs, designers, and project managers aboard.

Scope. The level of detail and the project's complexity can impact your pricing model choice. If you have flexible requirements, T&M, SDaaS, or dedicated team models can offer the agility of the development process. Fixed pricing modes can turn such a project into a disaster.

Goals. Whether you want a quick performance boost, MVP development, or a stable team to maintain your existing software solution, the cooperation and pricing model should reflect that.

Expected duration. Some software development billing models work best for short-term projects (e.g., fixed-price contracts), while others are more suitable for medium to long-term projects.

Budget expectations. Cooperation under time and material or milestone models often results in dynamic monthly payments. So if you want to have better control over your monthly development expenses, you can choose SDaaS, fixed-price, or a dedicated team pricing model.

Level of control and involvement you expect. SDaaS and fixed-price software development pricing models expect a low level of client involvement, while T&M and milestone models require your active participation.
In some cases, choosing a suitable pricing model can be challenging. But don't worry. An experienced partner, like Acropolium, can have your back and help you choose the best fit for your financial, business, and technical requirements.
🔎 Final thoughts
Choosing a software development pricing model helps to ensure that both the client and development firm will get the maximum benefit from their cooperation. The choice greatly depends on the type of the project, and your timeliness, cost, and involvement expectations.
Time and material, dedicated team, and milestone software product development pricing models can offer you great flexibility, while fixed cost contracts and SDaaS subscriptions can help you easily plan your finances. Any type of software project suits at least one of the counted above pricing models. The challenge is to define which.
Software development outsourcing can be a long and bumpy journey, especially if you lack technical and management skills and expertise. Software Development as a Service model can get you covered with all necessary functions optimized for your business needs.
Contact us and will be happy to consult you deeper on the topic and choose a payment option that would fit your time, cost, and involvement expectations.
📙 Sources of information