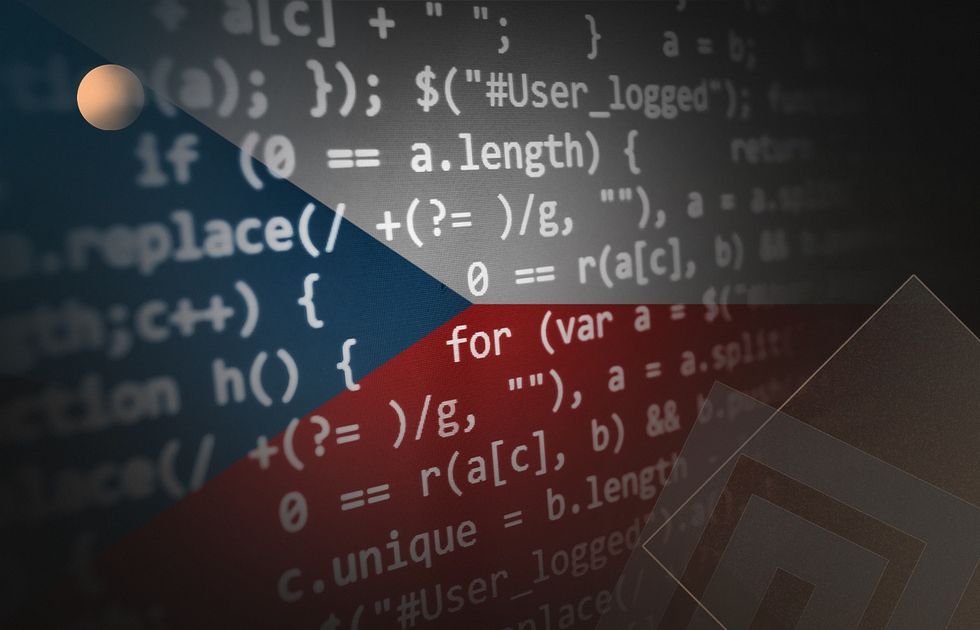 It's never easy to find a reliable software development outsourcing provider. But your search must start with choosing the outsourcing market. If you've clicked on this article, you must be considering outsourcing to the Czech Republic. And we're here to help you decide if that's a good idea for your next project.
About 60% of modern companies outsource at least a portion of their application development. Adding to that, the global IT outsourcing market can reach $682.3 billion by 2027 from $526.6 billion in 2021. This means there's no shortage of options for outsourcing destinations.
That's why we at Acropolium analyzed the world's biggest European markets for IT outsourcing. Our research will tell you about the benefits of software development outsourcing to the Czech Republic and show how it stands up to other regions. As a bonus, you'll learn about the popular outsourcing providers in Czechia. So, let's jump right in!
IT market in the Czech Republic in numbers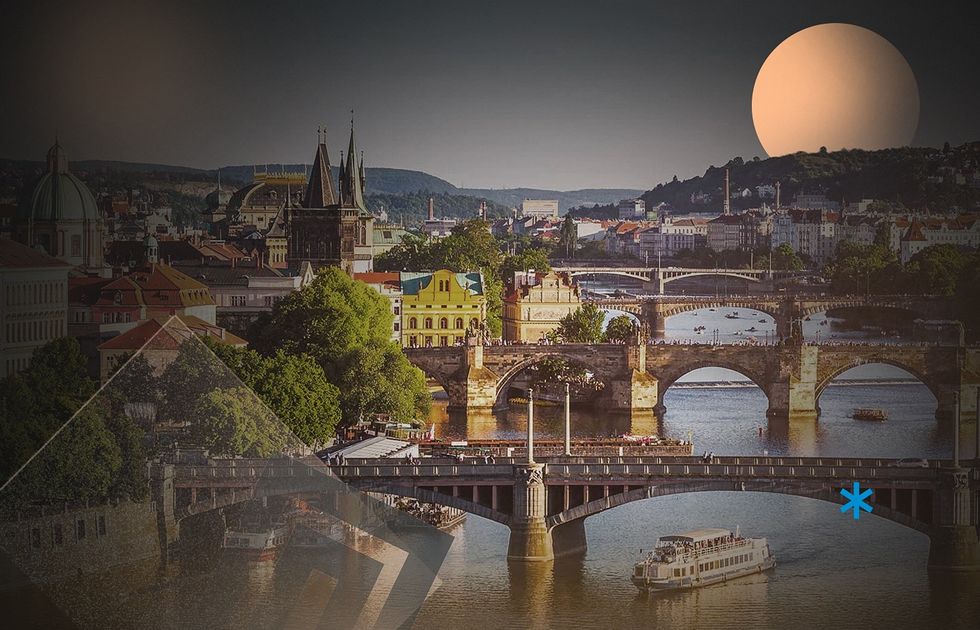 The IT industry in the Czech Republic is moving forward despite the COVID-19 pandemic. The local software industry reached $1.33 billion in 2021 with a 4% annual growth rate. Moreover, the Fitch Solutions research shows that digital transformation should help the IT market outpace the country's GDP growth until 2026.
There are over 7,700 software and IT companies in Czechia, many of which are spread over four major IT hubs — Prague, Olomouc, Brno, and Saarbrücken. Prague was a top place to hire developers in the Czech Republic until 2021 when Olomouc replaced it.
According to the 2020 Deloitte Fast 50 research, over 21 Czech tech companies made it to Central Europe's top 50 companies. Additionally, 66 companies were awarded in different categories. It goes to show that technology plays a vital role in the country's business.
Speaking of the business climate. The country has a 19% income tax, which is lower than most Western European markets. In addition, Czech technology companies and their subsidiaries in foreign countries receive grants, cash support, and tax reliefs. This makes offshore software development in the Czech Republic particularly appealing to foreign clients.
Czechia is a starting point for many renowned companies. The State of European Tech 2021 shows that it has four current and five potential tech unicorns. Some of the most popular companies include the anti-virus software provider Avast and development tools creation company JetBrains.
We'd say that, generally, the Czech Republic is a promising outsourcing destination, and here are more reasons to prove it.
8 reasons to outsource software development to Czechia
So, why should you choose Czechia over other outsourcing destinations? Let's look at the benefits of software development outsourcing in the Czech Republic to find out.
1. Massive talent pool
The Czech Republic houses over 104,500 professional developers. What's more, the 2020 State of European Tech report suggests that Czechia has the largest share of freelance developers. It makes it one of the largest sources for developers in Europe.
You can outsource your project to over 90 dedicated software development companies, some of which made it to the Global Outsourcing 100 in 2021. These outsourcing providers comply with the intellectual property protection rights and work under explicit NDAs, so you don't have to worry about intellectual property theft or corporate information exposure.
2. Cost-efficient development
Software development outsourcing to the Czech Republic drastically reduces the costs of your project. An average developer here earns around $2,200 per month. That's about three times less than an average developer's salary in the US ($7,500) or the UK ($6,500).
Hiring an experienced company can help you cut overhead expenses. In other words, you won't allocate resources on headhunting, onboarding, and training your employees — outsourcing lets you pay only for the time spent on your project.
3. Excellent programming skills
According to SkillValue's 2019 report, Czechia took sixth place in the list of countries with the world's best developers. It also placed seventh in terms of elite programmers and ranked as the fifth European country with the best coders. In other words, local IT specialists are known for remarkable skills.
The country's educational system does a great job supplying the talent pool. It's focused on STEM disciplines (science, technology, engineering, and mathematics), with 0.20% enrolled in ICT tertiary education. Overall, the country's technical universities produce over 16,700 IT specialists annually.
4. Innovative technology stack
The 2021 Global Innovation Index ranks the Czech Republic as the 24th most innovative country. It's also in the top 10 countries with the most significant budget allocation for R&D. For example, corporate giants like Microsoft, Oracle, Google, and IBM have research centers in the county.
Local developers are adept in all modern programming languages and frameworks. The dominant technical stack includes Python, C#, SQL, JavaScript, HTML, and CSS. Czech companies also excel at DevOps practices, which translates into better productivity.
5. Remote work efficiency
You'd probably agree that remote work is critical for outsourcing and offshoring projects. The good news is that Prague, one of Czechia's biggest IT hubs, ranks as the 11th best city for remote work.
What does this mean? Basically, the local legislation, digital connectivity solutions, costs of living, and corporate policies enhance remote efficiency. Consequently, the outsourcing market in the Czech Republic is an excellent option for international clients.
6. Low attrition level
Czech employees have an 18% turnover rate across organizations. According to the 2021 ICON whitepaper, the country's attrition is much lower than in other European markets. Additionally, the Czech labor force requires agents to give at least two months before leaving a project.
Why is this good for your project? It means the team working on your project will likely remain unchanged. Even if someone departs, the leave notice ensures the position is backfilled smoothly, without disrupting the development.
7. Convenient time zone
Czechia's time zone (GMT +2) is convenient for European countries. It's also about 5 hours ahead of most US states and only a few hours behind Asian regions. So, most enterprises across the globe share business hours with Czech companies. Plus, many outsourcing companies have international offices to prevent communication gaps with their clients.
8. English-speaking teams
Effective communication with international clients is another reason to choose Czechia for outsourcing. The Czech Republic ranks 27th European country with the highest English proficiency. This means it's full of English-speaking companies that attract diverse global talents. But, most importantly, this means you can discuss the project with developers and ensure you won't suffer from misunderstanding.
As you can see, outsourcing to the Czech Republic has many advantages aside from cost reduction. And now's the time to introduce you to some of its most popular companies.
Top companies for software development outsourcing in the Czech Republic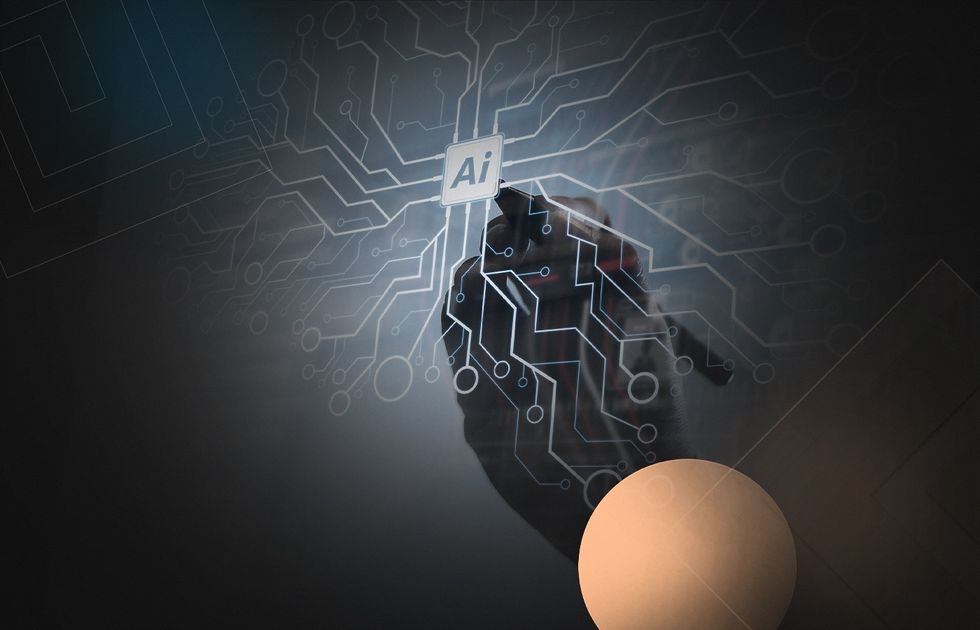 Czechia is full of experience-oriented software development outsourcing companies. So, we prepared a list of the top providers you should eye for your project:
1. Acropolium
Acropolium provides managed IT, cloud migration, consulting, and application development services. Moreover, it offers full-cycle software development, complete with ideation, design, integration, and post-release support.
This company launched in 2003 and has headquarters in České Budějovice, Czech Republic. Its team includes over a hundred of engineers, designers, cloud migration specialists, business analysts, and project managers.
Acropolium delivered over 220 projects ranging from middle-size apps to complex enterprise platforms. It has also completed about 100 successful cloud migrations and digital transformations. Plus, it has a nearly flawless rating on Clutch.
Its clients consist of businesses in industries like healthcare, FinTech, construction, marketing, automotive, and HoReCa. Acropolium works with companies of all sizes and has Fortune 500 clients. On top of that, many of its clientele are return customers they have been cooperating with for over five years.
The company also received an ISO 9001:2015 certification for high-quality system management. So, you can expect a consistent level of quality throughout their projects.
2. OAK'S LAB
OAK'S LAB is a startup-focused provider that offers software engineering, UI/UX design, branding, and product management services. The company was founded in 2016 and currently has more than 70 technical specialists located in Prague and San Francisco, US.
The company's portfolio includes platforms for real estate stock exchanges, digital marketplaces, and business management platforms. In addition, OAK'S LAB has built a startup growth ecosystem and a venture capital investments program. Its efforts helped launch over 30 startups with a combined valuation exceeding $1.5 billion.
3. First Line Software
First Line Software is an international software development, IT consulting, and managed services provider. Since its founding in 2009, the company has experienced a 30% yearly growth and over 300 completed solutions. Today, it has over 650 technical experts and offices in the Czech Republic, Australia, Netherlands, the UK, and the US.
The company is listed in the 100 largest IT outsourcing companies in 2021. Plus, about 80% of its clients return to collaborate on other projects, making it one of Czechia's leading outsourcing companies.
4. Limestone Digital
Limestone Digital is a provider of managed services and software development outsourcing in Karlín, Czech Republic. Its team consists of over 160 engineers, designers, quality assurance experts, and project managers.
The company's clientele includes startups, small companies, and medium enterprises in the automotive, BioTech, FinTech, sports, and e-gaming industries.
In 2021, LimestoneDigital made it into the list of Clutch's top software development companies in Czechia. Additionally, Limestone Digital has an ISO 9001 certification for consistent quality and system management.
5. MindK
MindK has been on the market since 2009 and employs over 70 IT specialists across Europe and the US. Its services include team augmentation, IT consulting, software development, UI/UX design, and business automation. The most successful projects include customer relationship management (CRM) platforms, data analytics software, and collaboration tools.
This company focuses on SaaS application development for B2B clients with large-scale products. For example, it created a corporate social responsibility (CSR) platform for an enterprise on the Forbes Global 2000 list. Plus, the company claims it has an 84% repeated customer rate.
But before you hire a vendor from the Czechia IT outsourcing market, we'd like to demonstrate how it stands up to other regions.
Software outsourcing market in the Czech Republic compared to other European countries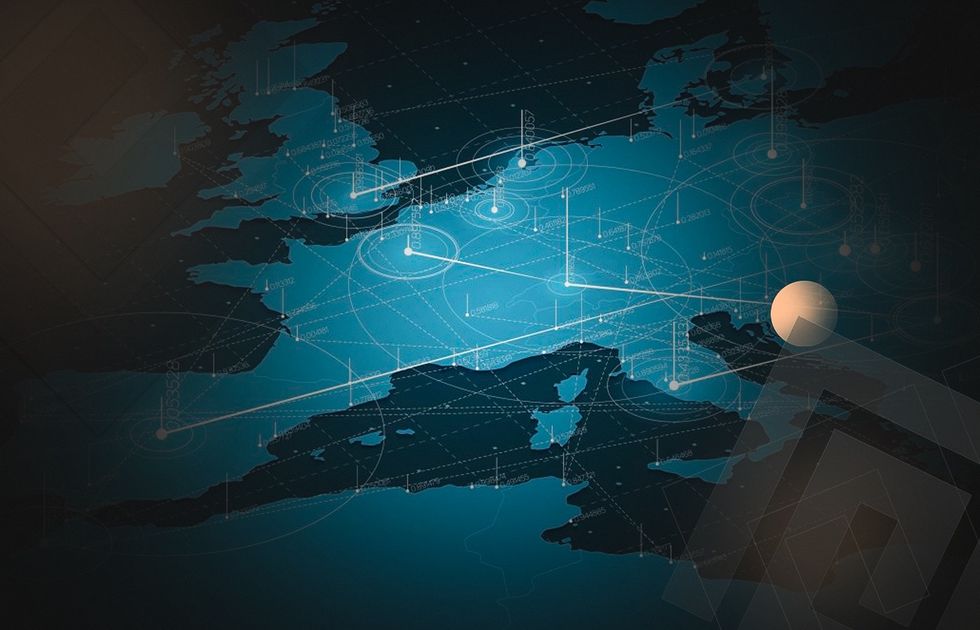 Wondering how Czechia compares to other IT hubs in Europe? Read on, as we've compared how these markets differ based on talent availability, pricing, programming skills, and language proficiency.
| Country/Data | Software developers | Outsourcing companies* | Average hourly rate (in companies)* | Skill level (global)** | English proficiency*** |
| --- | --- | --- | --- | --- | --- |
| Czech Republic | 104,500 | >90 | $60 | 6 | High |
| United Kingdom | 800,000 | >400 | $100 | 19 | Native |
| Germany | 850,000 | >400 | $90 | 10 | Very High |
| France | 500,000 | >115 | $95 | 32 | High |
| Netherlands | 320,000 | >200 | $80 | 15 | Very High |
| Poland | 300,000 | >900 | $75 | 3 | High |
| Ukraine | 200,000 | >850 | $65 | 5 | Moderate |
| Romania | 100,000 | >300 | $40 | 23 | High |
| Bulgaria | 65,000 | >179 | $65 | 12 | High |
*data from Clutch
**data from SkillValue
***data from EF English Proficiency Index
As you can see, there is plenty of talent available in the Czech Republic. Most companies in Czechia charge higher than in some Eastern European markets, but their rates are still way below Western European companies. At the same time, developers in Czechia are some of the most skilled globally. They also tend to be great at English — another key to a successful international partnership.
However, these factors are no more than general data. Every outsourcing project depends mainly on your outsourcing provider.
Why choose an outsourcing provider for your project?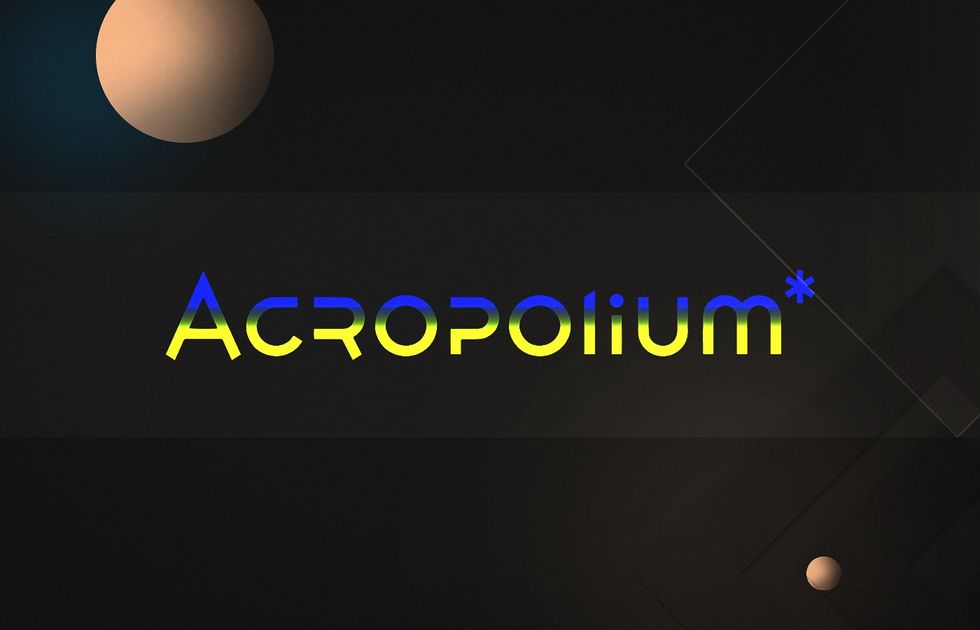 Outsourcing works best when you have a defined business vision and technical specifications. But even if you lack a clear plan, an experienced company like Acropolium can guide you every step of the way.
We can analyze the market, research competitors, and assess your IT infrastructure to develop solutions tailored to your needs. Then, our team will document specifications and select the technology stack according to your preferences. It will help us create a project roadmap, complete with an estimated budget, costs, and deliverables.
Our company has done countless projects throughout the last decades. Here's a quick glimpse into some of our solutions:
Listing all our projects would take too much time. So, you might want to check our portfolio to learn about Acropolium's expertise across industries.
Conclusion
Companies looking to get exceptional value for their money should consider outsourcing to the Czech Republic. Software development companies in Czechia charge less than in most European regions while also housing some of the most skilled talents. Hiring local vendors has other benefits, such as low attrition, access to an innovative technical stack, efficient remote work culture, and communicability.
The hardest part is finding a reliable partner who can understand how to turn your ideas into high-end software. If that's what you're after, then get in touch with our team to discuss the details.