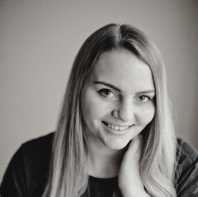 I am passionate about people, seeing their success, and feeling ownership and honour to be working in a company that can change the world for better. The value of technologies and their undoubtful impact on each and every of us - that is what has been driving me since 2014, the year I came into IT.
We use cookies on our website to enhance your experience. If you want to see the complete overview of the cookies used, please see our privacy policy. Read more
Strictly necessary cookies
These cookies are essential for your use of different parts of our website and its features. Without them, services that you want to get can't be provided.
GDPR (General Data rotation Regulation)
Visitor preferences
These cookies help us personalize the Acropolium website and provide you with relevant content by remembering your preferences and settings.
ICO (Information Commissioner's Office)
Analytics cookies
These cookies allow us to measure your use of the website so that we can improve it later. They collect information in a way that does not directly identify anyone.