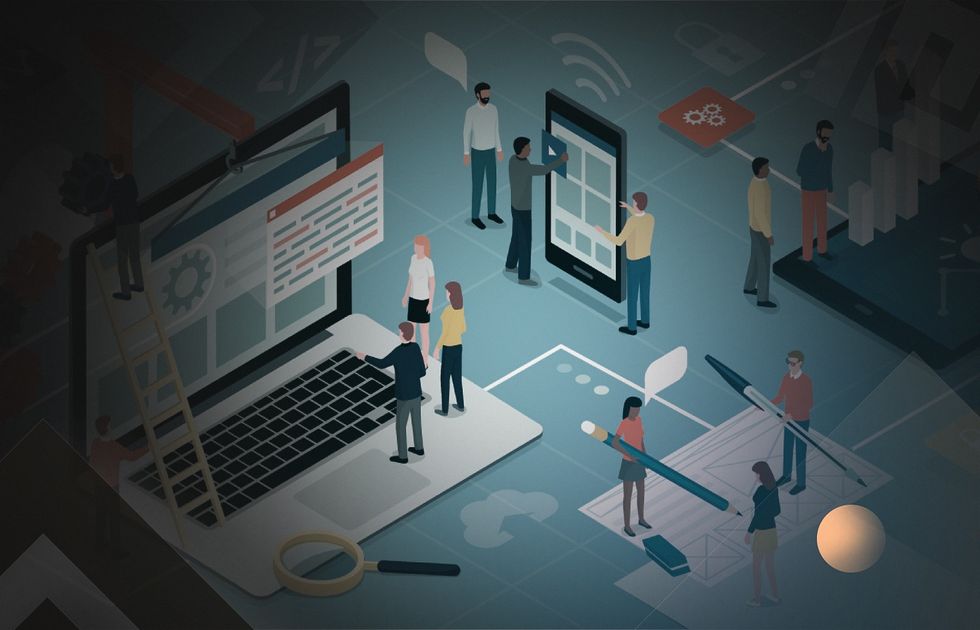 Any business today needs an online presence. A page or two on social media may be enough for a solo entrepreneur, but a well-designed website is a must for most enterprises. So, how much does it cost to build a website in 2022?
In this article, which is based on our first-hand experience as a software development service provider, we'll answer this and other questions that relate to the average cost to create a website.
Let's take the first step towards understanding the cost of building a website and see what exactly you'll be paying for.
Website development: what makes up the price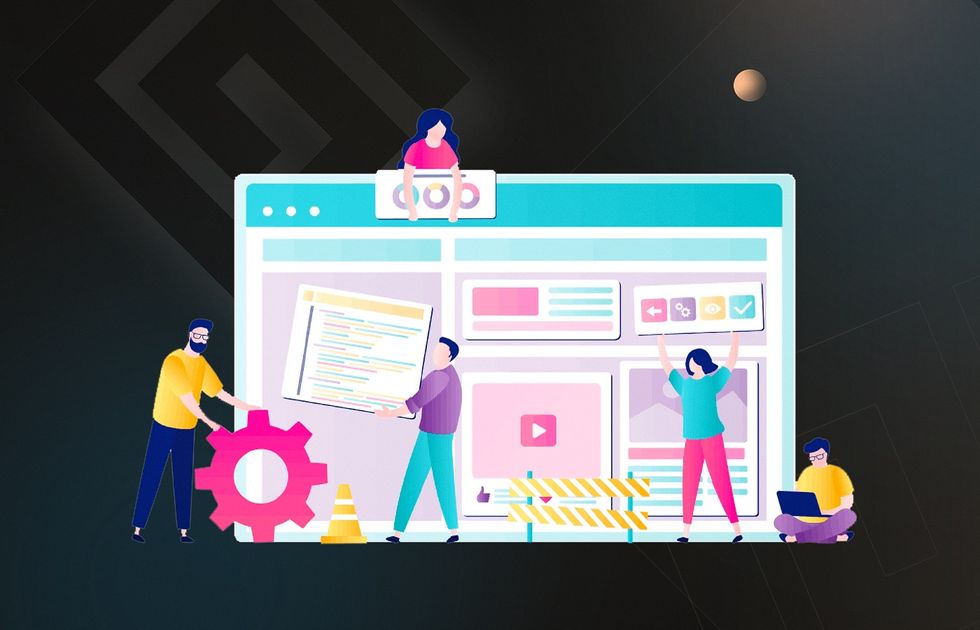 Building a custom business web page is a serious undertaking, and it doesn't come cheap. To help you reconcile yourself to this thought, we've made a list of the main variables to account for in your website development cost estimate.
Project size and type
Is it a simple landing page, a corporate website, or a sophisticated web application for a multinational retailer's online store? The size and complexity of your project are the first two things that come to mind when assessing budget needs. The more pages, the more intricate the functionality, the higher the cost of website design and development.
And then there's the issue of data. Keeping it safe and secure in transit and at rest is a top priority. Your requirements will dictate infrastructure decisions, the choice of the tech stack, and the types of security standards — all of which affect the total cost.
Development team
Getting hold of the right talent to do the job is not a simple task. You'd be incredibly lucky to have all the needed qualifications within your in-house team. Most likely, you'll need to augment your existing team or build a new one from scratch. In that case, you can either hire local or remote employees or completely outsource building your website to a third party.
Since local economies and job markets determine average salary rates, many companies choose to offshore their website development to save costs without sacrificing quality. We'll talk more about outsourcing in the next section of our article. The size and composition of your team also have a significant effect on how much a custom website will cost. That, of course, goes hand in hand with the type of your project. If you're building a simple website to merely present your company, a web designer might be all you need. A custom-tailored service solution with a customer portal will also require PMs, tech leads, developers, and QA managers.
Pricing model
As with any project of this kind, your average cost of a custom website will also depend on the chosen pricing model. Unless you're paying a flat rate to your in-house team, you'll have the following models to choose from:
Fixed price. The parties discuss the scope of services and agree on a price that can't be changed later.
Time and material. You pay for the time that team members spend working on your website, along with other project-related expenses. These may include subscriptions to additional services, hosting fees, and so on.
Milestone. In this model, you pay in incremental "installments", only covering the work that has been completed.
Dedicated team. Part of the outsourcing paradigm, this pricing model involves paying for the service provided by each of the team members of an external provider.
Software Development as a Service. This is essentially a subscription model, where you pay a monthly fixed rate and receive a set amount of hours and services in return.
Check out our article on website development pricing plans for more information on how to choose the best option for your project.
Hosting options
The code and data that comprise your website need to be stored somewhere to work. You'll need a domain name and some server space.
Depending on your security and scalability needs, you can opt for cloud hosting, or use a hybrid approach and store some parts of your data on-premise. Most solutions today, however, rely on the cloud infrastructure of such giants as Amazon, Google, and Microsoft.
These companies offer comprehensive plans that include domain names, server space, and access to a host of apps and features. Many options are available for free, but you'll have to pay for traffic and services that exceed the set limits.
Now that we're done with our basic website development cost breakdown, let's get more specific and take a look at some numbers.
Average hourly rates by country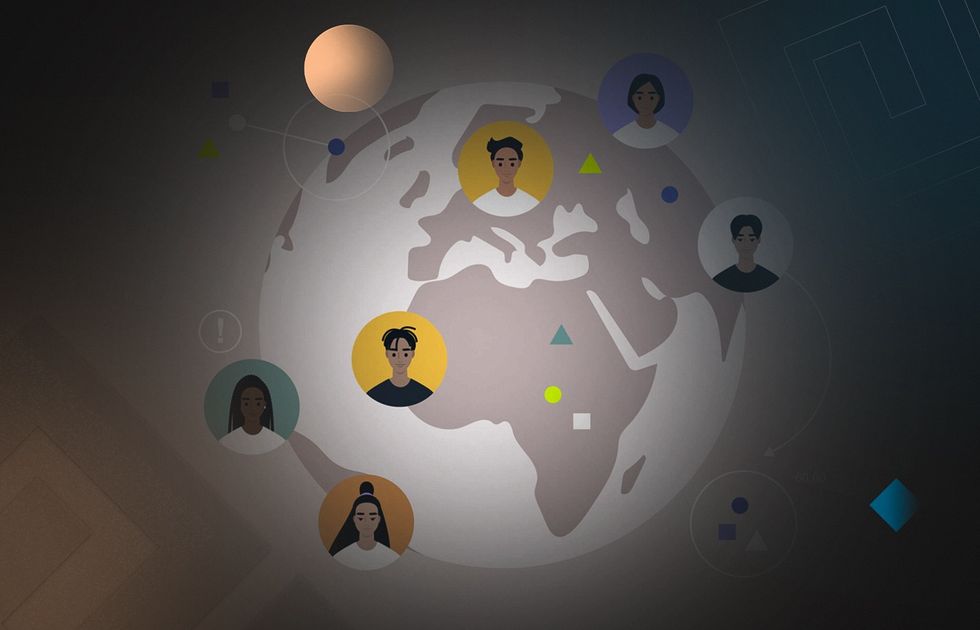 To better compare custom website development costs, we've put together a table of rates that professionals across different continents charge for their services.
The following numbers are based on statistical data from Glassdoor. For convenience, all currencies were converted to US dollars.
| Country | UX/UI designer | Frontend developer | Backend developer | Quality assurance |
| --- | --- | --- | --- | --- |
| USA | $39 | $41 | $38 | $36 |
| Australia | $26 | $30.5 | $37 | $26 |
| United Kingdom | $32 | $27 | $34 | $17 |
| Western Europe | $26 | $30 | $31 | $19 |
| Eastern Europe | $13 | $20 | $17 | $18 |
| India | $3 | $3.5 | $5.7 | $3.1 |
You can now see for yourself why companies from North America and Western Europe choose to outsource their IT-related projects to Eastern European and Asian countries. The average price for website development can be significantly lower, reaching a staggering 10x difference for some professions.
The next step is to see how many hours each specialist puts into building a website.
Cost of building a website: cost breakdown for website development by phase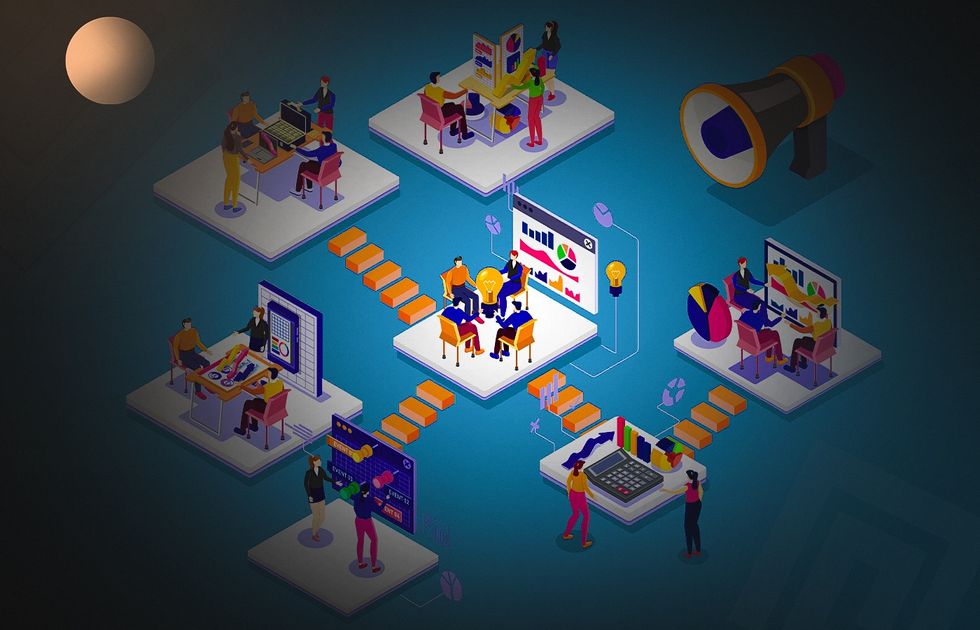 As you probably understand by now, it would be impossible to calculate website development costs without knowing your project's scope and scale. However, we have more to add to our website pricing guide: the typical stages of the building process and the average time needed for each. Acropolium is based in the Czech Republic, so we'll use average prices in Eastern Europe as a reference.
UX/UI design
For simple websites whose main purpose is to present your business, designing the user experience and interface will constitute the bulk of the price. At the same time, the number of hours won't be too high, ranging from 5-10 to 30-50 in total.
Multiply this by $13, and we get a fork of $65 — $650.
For complex projects with multiple pages, the design phase may last several months and require more designers, incurring costs upwards of $5,000 or even $20,000.
Frontend development
Frontend is the visible part of the website. The user interacts with it. Building the quality frontend takes time, and the amount of that time is directly proportional to how intricate those interactions should be.
Developing the frontend for a project of average complexity can set you back as much as $15,000 monthly.
Backend development
Your web app's business logic, speed, and scalability depend on the quality of your backend development. If you need a high-load, data-intensive, feature-packed solution, your average cost of website development will mostly be affected by the work done on the backend.
Expect to pay south of $6,120-15,300 a month for a team of 2-5 backend developers.
Quality assurance
Testing your website and all of its components for bugs and inconsistencies is a critical part of the project. Depending on its scale, a team of 1 to 5 QAs will do the job, which will translate into $3,240 to $16,200 a month in salaries.
Remember our initial question: "How much does it cost to make a website?" We're getting closer to answering it with every paragraph. The price breakdown in the last two sections should give a good grasp on the factors that contribute to the total cost of building your website.
It's now time to talk about your future team.
And if you're hungry for more numbers, please don't forget that only a thorough project estimation will help you form your budget in a reliable way.
Choosing a team for your project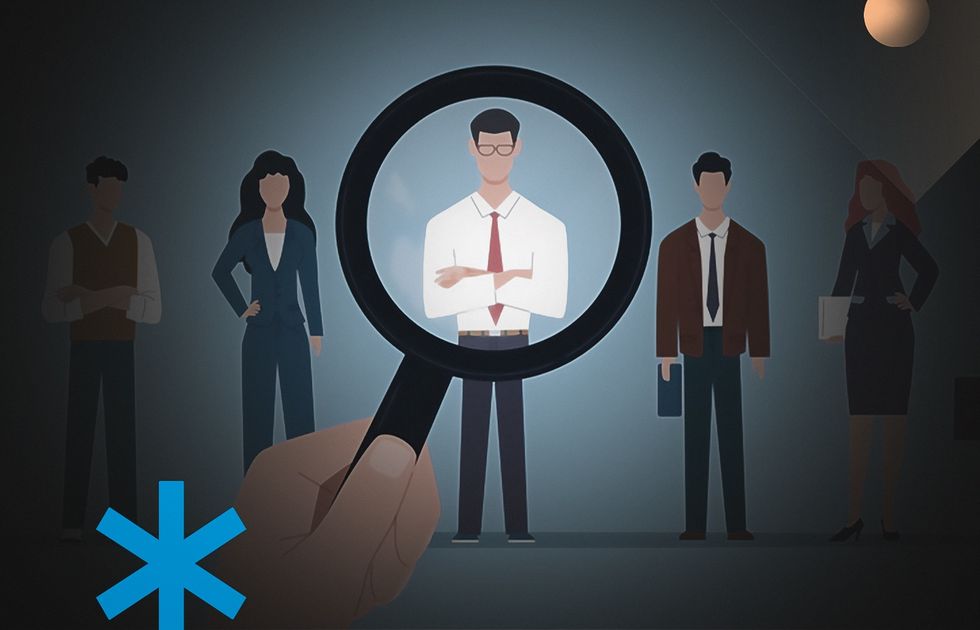 As you get closer to building your site, you'll find yourself at a crossroads: who to hire for the job? This is a critical decision that will impact how much it will cost to create a website for your business, and it all comes down to these three options.
Going with in-house experts
If your company is large enough to have an in-house team of software developers and/or web designers, it's only logical to enlist their help. You won't need to allocate new resources or sign new contracts, yet you'll have a high degree of control over the process.
However, keep in mind that building modern web pages and applications often requires narrow expertise and specific experience.
Does your team have the skills to build a website that will cover your business needs? And if not, how much time and money will you need to invest to fill in the gaps? Answering these simple questions and doing the math will help you make the right choice for your situation.
If you don't want to hire talent locally and plan to keep website development costs relatively low, the next option might be your silver bullet.
Working with freelancers
There are dozens of freelance platforms out there, and an endless queue of professionals ready to take on a job. Upwork, Fiverr, and Toptal are the three top three marketplaces, with a dizzying array of offers and prices. Although you can find offers as low as $5 (that's where the "fiver" reference comes from), a median hourly rate for a web designer on Upwork is $21.
It's true, freelance marketplaces can offer good value for the money, but there are a few things to consider here:
Even though a reputation system is in place and works well most of the time, reviews are often a mixed bag.
Putting together a team may be a challenge, especially if people live in different time zones and have contrasting cultural backgrounds and work ethics.
Not receiving payment is the only penalty for breach of contract in the freelancers' world. No one will compensate for the time lost on an unsuccessful project.
While hiring individual freelancers can be a great option for smaller gigs, we'd recommend the third option for more complex projects.
Outsourcing your website development to a verified software partner
This approach offers many advantages over the previous two:
You get access to a team of professionals with just the right skills, ready to work as a team. Business analysts, scrum masters, software architects, developers, web designers, QAs — you name it.
You don't have to spend time headhunting and hiring — your partner will tap into their talent pool to find the right pros for your project's needs.
You are protected by a custom contract, with penalties and obligations that both sides agreed upon.
You don't have to worry about micromanaging since experienced outsourcers usually provide their own project managers, versed in the intricacies of the latest Agile methodologies.
You can negotiate terms and try new forms of cooperation. For instance, Acropolium offers software development as a subscription — a flat rate-based plan for building, supporting, and scaling your projects.
Established outsourcing companies value their reputation and prefer long-term partnerships, which results in a higher quality of service than with a one-time job approach. Clients can outsource a part of the project where they lack technical capacities or choose full-cycle development to cover all the bases. In the next section, we'll talk about the countries that dominate the world outsourcing market for software development.
Popular offshore development destinations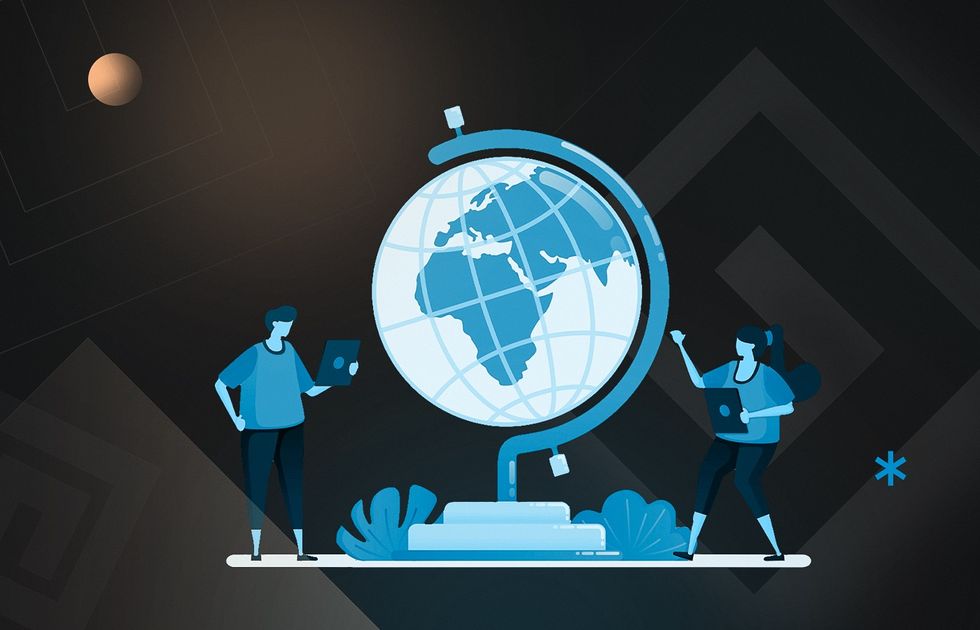 When taking the outsourcing route, the quality and cost of website development largely depend on the availability of skilled talent and their average salaries. The following three countries offer the best balance in that respect.
India
Working with outsourcing companies in India can indeed bring down the average cost of your website development. Taking into account the low rates (averaging at $5,2 per hour), Indian developers and designers usually provide a good quality of service. The country's IT outsourcing market exhibits strong growth and is expected to cross $12.47 billion by 2027.
However, IT professionals in India often lack the skills and experience necessary for more challenging web development projects. Also, India only ranks #52 in the EF English Proficiency Rating, and, unfortunately, it often shows in daily communication with Indian counterparts.
While India remains an extremely popular outsourcing destination, we recommend paying extra attention to your prospective partner's ratings and reviews before signing a contract.
Brazil
Known for its vivacious spirit and beautiful landscapes, Brazil is also home to a growing IT outsourcing market with a projected 2022 revenue of $3.86 billion. The country's emerging software industry is dynamic, with no shortage of young motivated professionals.
The University of Sao Paulo is rated second among Latin America's technology institutions. Many other Brazilian universities are also recognized for their excellent standards of education in computer science and information systems. With a strong tech and engineering background, Brazilians are generally very good at designing and developing software.
On the downside, Brazil doesn't offer any cost advantage over India, while producing work of similar quality. The average command of English by Brazilians is characterized as moderate, reaching position #58 in the EF rating.
Overall, Brazil is a well-balanced choice for outsourcing your website development if you're looking for nearshoring partners in Latin America.
Ukraine
There are lots of good reasons to outsource software and website development to Ukraine. More than 150 academic institutions in the country offer tertiary education in IT specialties. With a constant influx of young professionals and 25+ years in the outsourcing industry, developers from Ukraine are valued for their uncompromised quality and diverse expertise.
In fact, 13 Ukrainian IT companies made the Global Outsourcing 100 list in 2020.
Based on data from 2021, Ukraine's thriving talent pool exceeded 200,000 software professionals. The level of English for 85% of Ukrainians working in the IT domain is intermediate or higher.
Russia's invasion of Ukraine has impacted the market, but Ukrainians are showing their resilience in adapting to the harsh reality. Acropolium is proud to employ many top-ranking professionals from Ukraine, who are showing exemplary performance and meeting set deadlines in these times of crisis.
Wondering how much it costs to develop a website in other countries? For more outsourcing options, jump straight to our 2022 report on offshoring rates.
Why choose Acropolium?
In the market since 2005, we've been creating bespoke software of uncompromising quality. Acropolium is a reliable software partner with top ratings on Clutch and Goodfirms. In 2021, we received our ISO 9001:2015 certificate as recognition of our effective leadership, as well as a customer-centric and risk-based approach to building software.
When it comes to building websites, Acropolium's team has accumulated enough know-how and experience to create the most sophisticated solutions. We offer competitive website development pricing, a problem-solving attitude, and access to the best talent.
Website development projects from our portfolio
These days, every project incorporates a website or a web platform solution, coupled with a mobile/tablet version. For many businesses, the web option remains the most popular among customers, driving the majority of traffic and revenue. That is why helping clients build, upgrade, or optimize websites is one of Acropolium's top priorities.
Our team recently improved the performance of a global multimedia exhibition platform for a UK client with over 800 employees. Our solution allowed the client to reduce IT expenses by almost 50% and improve user flow by an impressive 62%.
Another client from the UK commissioned an event management solution to help them handle 80+ websites. In the ten years of our partnership, we rebuilt the client's CMS system, resulting in a 50% maintenance cost decrease and helping them achieve a million active users.
We took our client's business online and helped them go fully paperless with an automated document management SaaS platform. Thanks to using and reselling our SaaS solution, the client has increased profits by 65%, now operating in 8 countries.
A web-based shipping platform we audited and upgraded for a client in the US is now free from bugs, works faster, and is driving 37% higher profits.
Our genuine love for fintech and crypto in particular helped us build a cryptocurrency trading platform from scratch and within very tight deadlines. The client was extremely satisfied with the result and praised the team's expertise and dedication.
Final thoughts
"So, how much does a website cost?" — we hear the phrase echo again. While we can't give a straight answer without analyzing your case, hopefully, we've given you the tools to ask the right questions. As well as an understanding that the lowest price is rarely a decisive factor.
The team at Acropolium focuses on building lasting partnerships with our clients. We provide a wide range of services, from consulting to dedicated teams and full-cycle development.
Our holistic approach benefits everyone: why single out website design or hosting costs when our team can take care of it all and throw in backend development?
One of the latest additions to our offering is software development as a subscription — a comprehensive set of services for a flat monthly rate. With a team of 7 experts and a total of 600 hours of their undivided attention, we can cater to the needs of our most demanding customers.
At Acropolium, we're big believers in the power of subscription models, and we highly recommend you try this new service.
Get in touch today, so we can start building your brand-new website tomorrow.
Sources of information