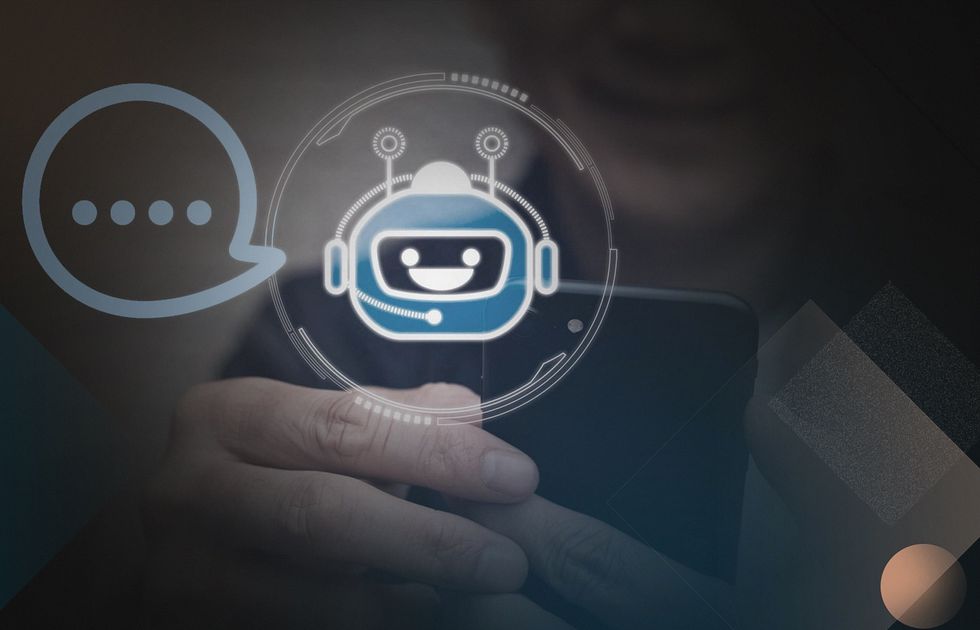 Prompt communication is the backbone of logistic operations. Clients want to know when to expect the supply or delivery, while transportation companies need to manage fleets and departments in real-time to ensure smooth, well-coordinated teamwork. Doing this the old phone-and-human way just isn't feasible anymore. But using chatbots in logistics is. They help businesses with internal and external communication and can even function as virtual assistants.
In this article, we'll review how the adoption of chatbots may benefit logistics organizations based on what we at Acropolium have learned first-hand while developing chatbot applications for logistics.
Chatbots in supply chain operations: Data is key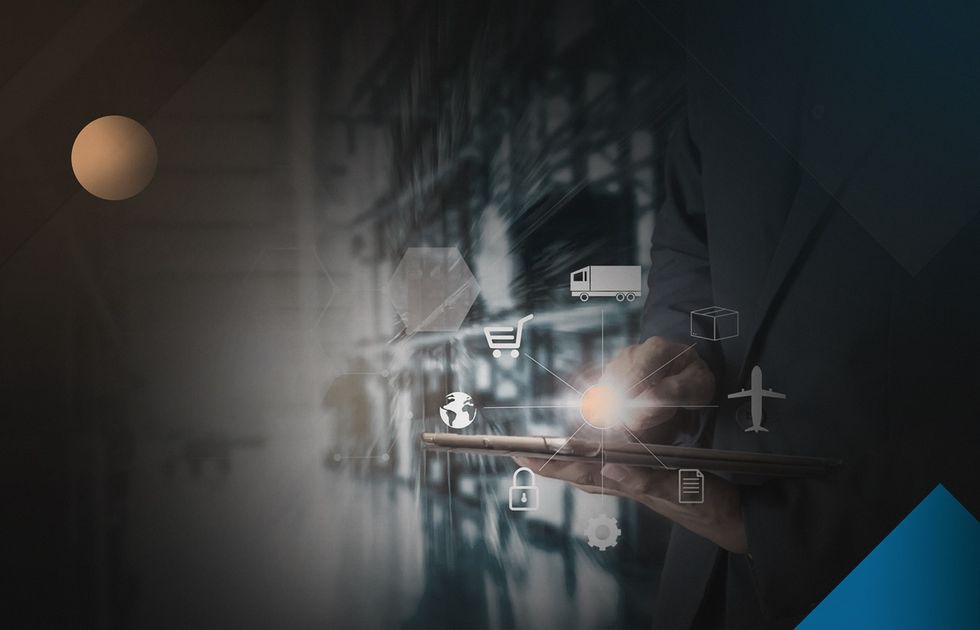 Just like in any other industry, chatbots in transportation deal with all sorts of data. This data is structured and organized to give the bots — and users — up-to-date information on a particular query. And since chatbot apps have various users, from employees to clients, data accessibility will differ for each party. Here's an example.
UPS's chatbot on their "Contact Us" page can quickly provide basic information regarding package delivery. Users don't even have to contact a representative or log into their accounts — they just type in their tracking number and get the necessary details.
Warehouse workers, however, will have to log in to use the chatbot that's connected to UPS's in-house management system.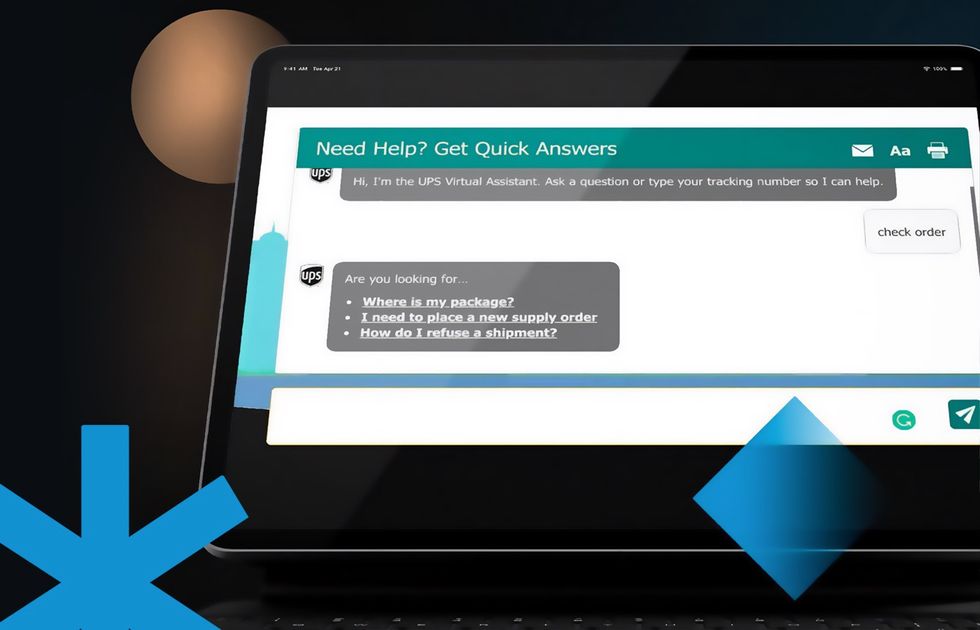 Source: UPS
Let's take a closer look at the kind of data chatbots in supply chain operations can use.
Order details
E-commerce is booming — its sales went up 25% in 2020 compared to the previous, pre-Сovid year. And that means more shipments for the logistics market and significantly more data.
From sender and recipient names and addresses to tracking numbers, order progress, and cancellation — all these details are critical to coordinate work, create shipment schedules, and keep up with the workload.
Warehouse and fleet data
We tend to overlook the fact that logistics isn't just about delivering goods from point A to point B — it's also about storage and maintenance. Warehouse locations, floor plans, shelf rows, in- and out-of-use vehicles — that's just a tiny bit of information that can be used by chatbots in supply chain operations.
Staff information
We can dream about fully-automated warehouses as much as we want. But the truth is, real people who take care of storage sites and handle deliveries aren't going anywhere soon. And they produce a lot of information: names, addresses, schedules, access levels, skills, responsibilities, and more.
Chatbot interactions
Yes, chatbot interactions are a data source too. Just think of all the information they receive when answering users' questions and fetching information for employees. Issues, addresses, recipients, re-routing, traffic conditions — every bit of information you give the chatbot is a potential opportunity for it to learn.
The abundance of data is great for a chatbot, but for more impact, try pairing it with technologies responsible for verbally replying, scanning, tracking, and notifying. Overall, what technologies can be used to improve your chatbot?
Integrations of logistics chatbots with other technologies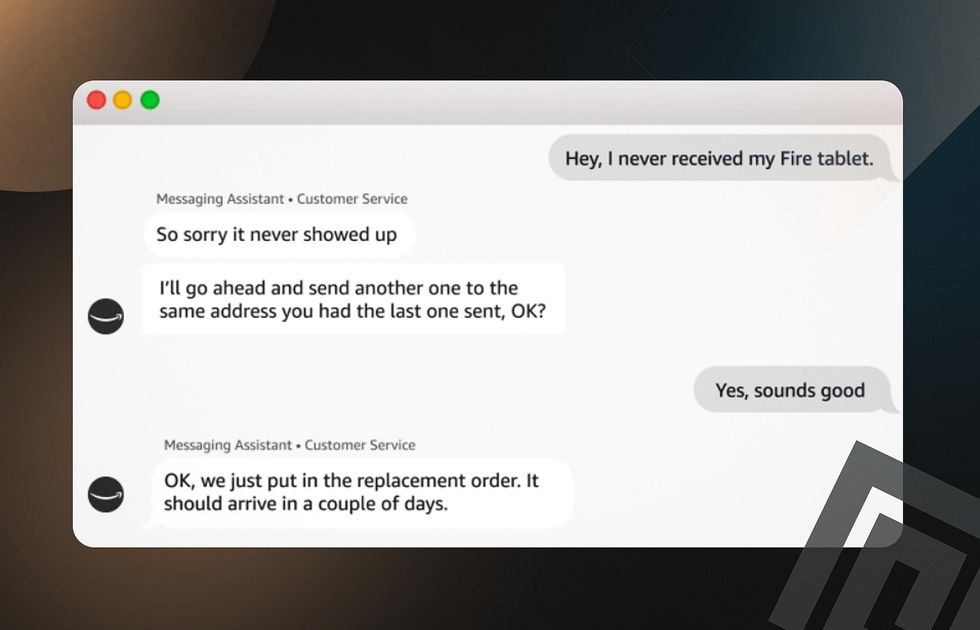 If you're creating a chatbot for logistics, why not back it up with other technologies for a combined impact? We know that some of them go together better than others.
Internet of things
The Internet of Things, or IoT, is excellent for making the most out of the data received from connected devices. Basically, it's a way to transmit the information gathered from hardware into software for further use.
Well, in logistics, chatbots could use data from the devices that measure temperature, scan inventory barcodes, track the number of operators at the facility, and more to answer specific queries.
Voice recognition and speech-to-text conversion
Voice-responsive chatbots are the future. As Gartner predicts, 25% of customer interactions will be done by voice by 2023, so investing in conversational AI for chatbots is a way to future-proof your business performance.
When you decide to build an enterprise chatbot for logistics, the conversational component is a must to ensure hands-free data input and output. Warehouse workers will definitely appreciate the function when instead of typing a question, they'll be able to ask it and listen to the answer while doing other tasks.
Big data
From the frequency of interactions with the company to the types of requests, chatbots can track input information from users, be that a customer or employee. You can process that data for further use and train the chatbot's algorithm to respond to queries better and provide options the user might expect.
As you can see, the amount of data chatbots interact with and the technologies they use are impressive. And there sure are a lot of advantages of chatbots for logistics companies when they're put to use.
Benefits of chatbots in logistics and transportation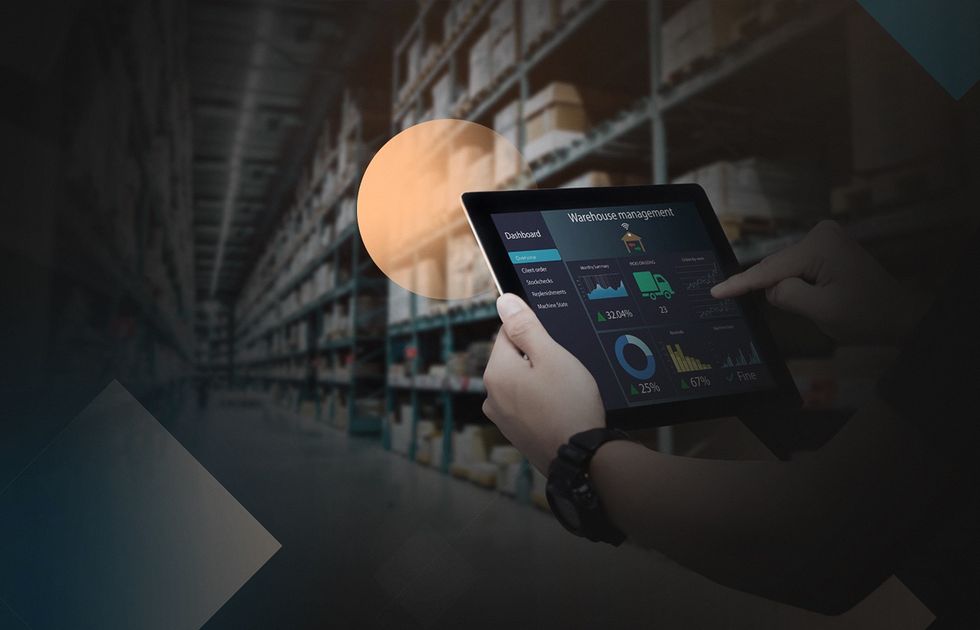 Chatbot development might look like a costly and time-consuming process. But it's also a good investment both employees and clients will thank you for. Here's how chatbot technology helps businesses in logistics.
Real-time delivery status and tracking
GPS, location tracking, and barcode scanning provide data for the chatbot, and it, in turn, delivers this information in a user-friendly manner. And while the chatbot sends users updates and status changes, ETAs, and other notifications, the users rest assured, knowing your company has everything under control.
Fleet and staff management
Understanding how many employees or vehicles are currently available helps manage them according to schedule. One of the benefits of implementing chatbots in logistics is that you can track en route, idle, or under maintenance vehicles, assign tasks to the staff, and see who's on vacation or sick leave. Now that's a feature that can be useful for many departments.
Reduced cost
By taking over some manual tasks, chatbots let you save money without sacrificing performance. For instance, chatbots can help save around 30% of what companies spend on servicing client requests. What's more, they can be programmed to answer up to 79% of routine questions independently, which takes repetitive work off your employees' shoulders.
Round-the-clock availability for customers
Knowing you can contact customer support 24/7 is great for customer satisfaction. But don't take our word for it — this study shows how the way chatbots save clients time and provide help round-the-clock can establish loyalty to your business. Plus, chatbots can gather the queries they can't address and send them to your experts.
Multiplatform availability
Whether your clients interact with your business through a website, social media pages, or a client portal, a chatbot can be integrated into each one of these channels. If they prefer a specific messenger, your chatbot will be there. If you need it integrated into your internal system, that's totally fine too. Chatbots are surprisingly versatile when it comes to multiplatform availability.
Now that you know their benefits, let's look at the use cases that prove chatbots can really be helpful for logistics and transportation businesses.
Chatbots in logistics: Use cases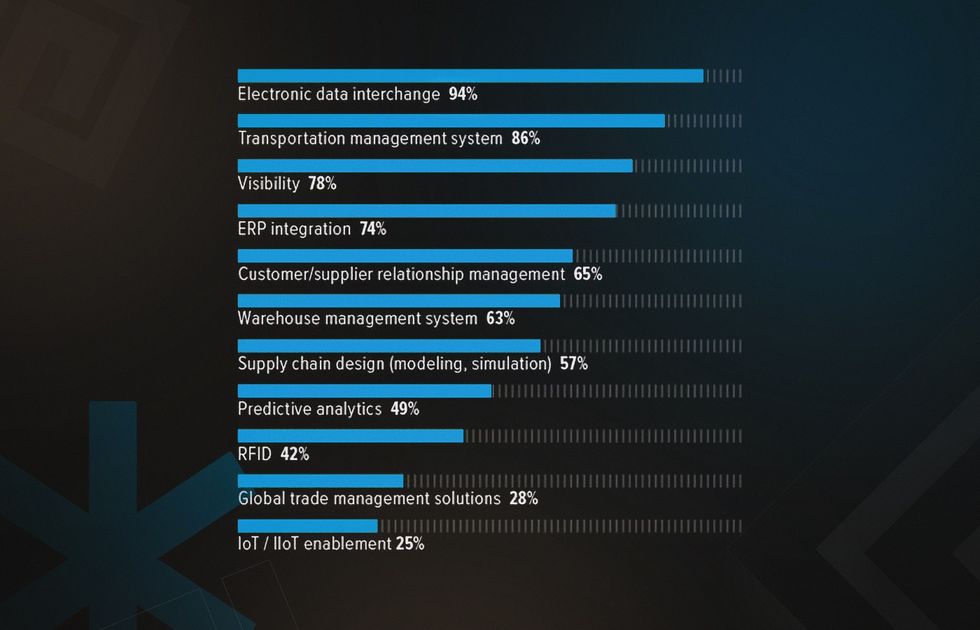 While chatbots are believed to provide mainly informational support, they can be used for:
Managing orders
Tracking goods and vehicles
Running payment transactions
Calculating delivery costs
Controlling schedules
Here are a few use cases of implementing a chatbot in logistics businesses.
Procurement assistance
Chatbots can perform the functions of virtual procurement assistants when it comes to ordering or providing services or goods. Based on previous interactions, chatbots can offer relevant services and calculate estimates right away without the involvement of humans.
On top of that, chatbots can remember the client's request and ask them next time if they want to repeat it.
Site navigation
Modern websites have so many features that users may get confused while searching for the necessary ones. But if you enable site navigation through chatbots, it will redirect the lost user to the needed page.
Chatbots are also good for other types of navigation, like in how-to and other guides. Think about it: it would be much easier for your employees to ask a chatbot about a specific procedure in the corporate guide than to look it up themselves. This way, they won't waste time scrolling through hundreds of pages of procedures and won't bother their colleagues asking for help.
Feedback and complaint form filling
It's no secret that reviews affect people's purchasing decisions: 92% of B2B clients agree they're more likely to purchase a product or service after reading a trusted review. This means you need good reviews, the more, the better. And because people don't particularly enjoy filling out review forms, chatbots can help you out. Answering a couple of questions asked by a friendly bot doesn't look like a lot of work, does it?
You can also use chatbots for auto-complete options like filling out complaint or return forms. Imagine that to return a parcel, all the user has to do is give the chatbot the tracking number. Plus, you get information about the most popular issues and will know how to solve them.
What's next for chatbots in logistics and supply chains?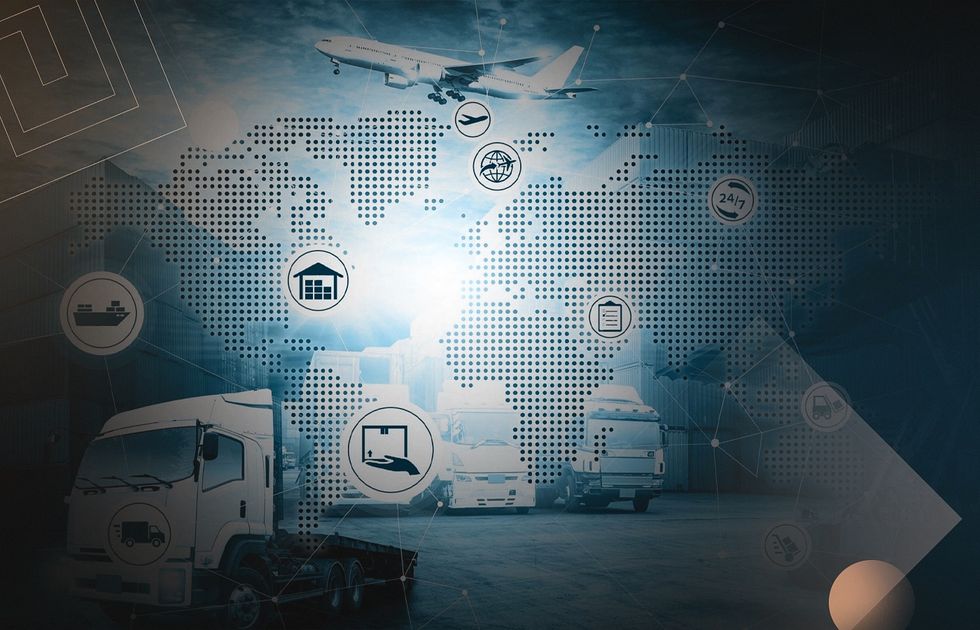 Automation is an undeniable trend most logistics and transportation companies will follow, and being a part of the automation strategy, chatbots are here to stay. We can even go further and predict that in the next decade, chatbots will run sentiment analysis to adapt to the user's mood and understand the context of interaction to deliver results faster.
And if we look at chatbots as a bridge between humans and Artificial Intelligence, we'll see that with the advancement of AI, chatbots will advance too. So no matter what industry they will be used in, chatbots are going to get smarter and human-like by the day.
The bottom line
Chatbots are here to save costs, automate processes, assist clients 24/7, and be a helping hand when it comes to staff or inventory management. With so many benefits of chatbots in logistics, it's no wonder that businesses show increased interest in adopting them to improve their communication with customers and ensure that they have a positive experience. Well, Acropolium is here to build the one for you.
We know first-hand that the adoption of chatbots can increase the number of new clients by 30% and decrease the sales funnel time by 38%. In addition to that, it can be a great digital assistant for showing stats and rates if connected to a proper database, like with this trading app chatbot.
We also have a case of developing solutions for the transportation business, so we know the industry's peculiarities, particularly when it comes to data processing and collection. Using this knowledge and our logistics app development experience, we can create a supply chain or logistics chatbot that will help take care of customer- or employee-related issues quickly and round the clock.
Having developed chatbots and solutions for transportation companies, we can combine the skills and knowledge from both to deliver a chatbot for your logistic business and integrate it with connected devices.
Contact us, and let's talk about your chatbot project!