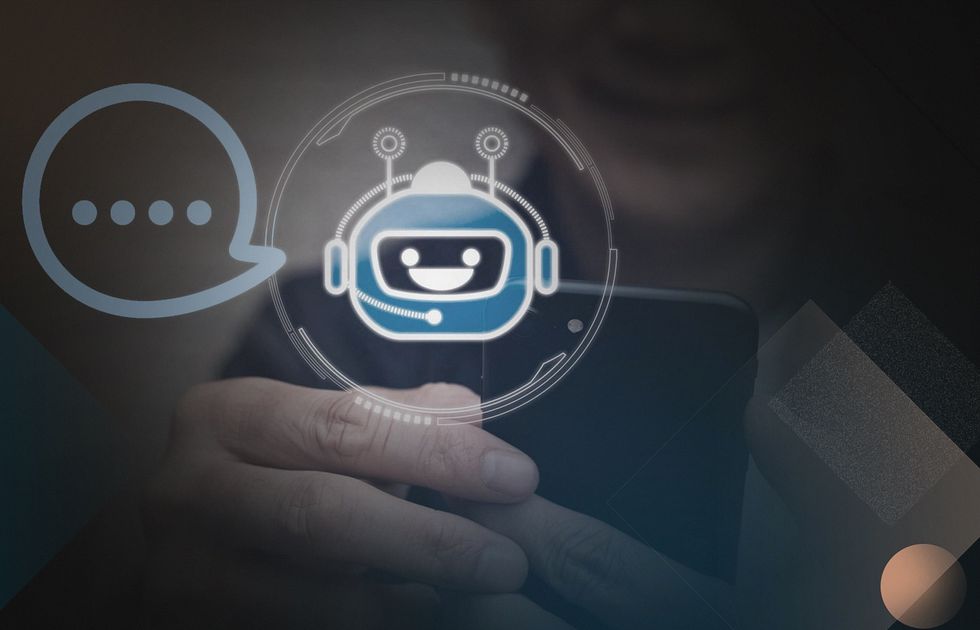 Prompt communication is the backbone of each company's operations. Chatbots in logistics help businesses with internal and external interactions and can even function as virtual assistants. Their implementation facilitates the automation of ca. 35% of individual tasks, leading to significant annual cost savings across the board.
Many industries, including logistics, have already evaluated the effectiveness of this solution. In 2022, the global chatbot market size was estimated at $5.13 billion. Further, this segment will develop even more rapidly — from 2023 to 2030, a compound annual growth rate (CAGR) is expected to be 23.3%.
Acropolium is an experienced chatbot development vendor delivering bespoke software for logistics, transportation, and supply chain. In this article, we'll review how the adoption of chatbots may benefit your company, what other technologies to integrate, and how they will change in the nearest future. Also, we will share our cases, including a car dealer chatbot, a livechat chatbot, and other solutions with AI assistance.
📌 Chatbots in Supply Chain Operations: Data Is Key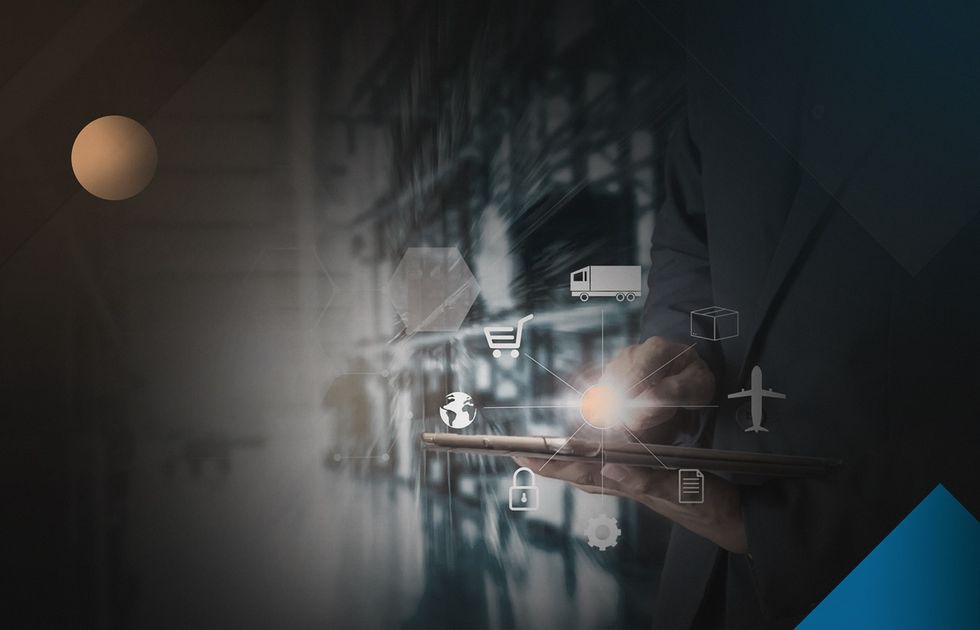 Chatbots in supply chain refer to artificial intelligence (AI) programs or virtual assistants developed to cater to unique industry needs and challenges. For example, they help with various functions such as managing shipments and inventory, scheduling deliveries, providing order status updates, answering FAQs, and facilitating documentation processes.
Companies automate routine tasks, resolve common inquiries, and free up human resources to focus on more complex or strategic activities. As a result, chatbots enhance productivity, minimize errors, increase transparency, and deliver a seamless and efficient experience to stakeholders throughout the logistics and supply chain ecosystem.
For example, UPS's chatbot on their "Contact Us" page can quickly provide basic information regarding package delivery. Users just type in their tracking number and get the necessary details. However, Warehouse workers will have to log in to use the chatbot connected to UPS's in-house management system.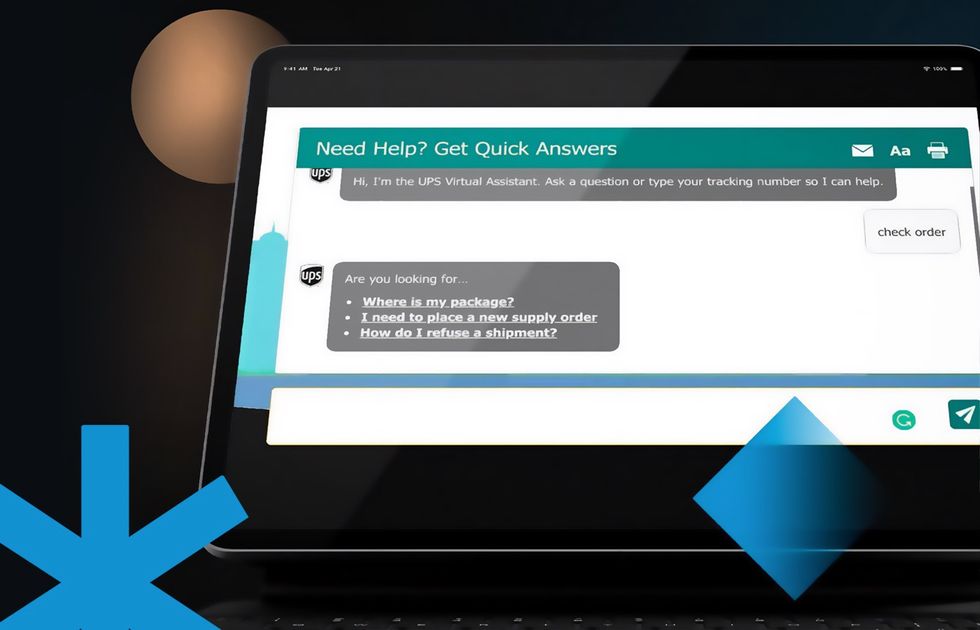 Source: UPS
Types Of Chatbots In Logistics
Several types of chatbots improve workflows in logistics, transportation, and supply chain companies.
The most popular chatbots for logistics include virtual assistants, customer support bots, order tracking bots, freight rate bots, warehouse management bots, supplier communication bots, and customs compliance bots.
Virtual assistants track shipments, manage inventory, provide real-time updates on delivery statuses, and offer recommendations based on user preferences.
Customer support bots address queries about order status, delivery concerns, documentation requirements, and general logistics information.
Order tracking bots react to shipping tracking numbers or order details and retrieve the relevant information from logistics systems or databases.
Freight rate bots assist users in obtaining accurate and up-to-date shipment prices, considering weight, dimensions, origin, destination, etc.
Warehouse management bots help with inventory tracking, replenishment, order picking, and optimization of warehouse layout.
Supplier and vendor communication bots manage order inquiries, supply chain coordination, delivery scheduling, and provide status updates.
Customs and compliance bots guide customs procedures, necessary documentation, and regulatory standards.
Order Details
Analytics predicts that the compound annual growth rate (CAGR) for the e-commerce market between 2023 and 2027 is 11.3 percent. And that means more shipments for the logistics market. Handling sender and recipient information, tracking numbers, order progress, and other data is essential.
Amazon uses a chatbot for supply chain to provide customers with order tracking information, delivery updates, and assistance with order-related inquiries.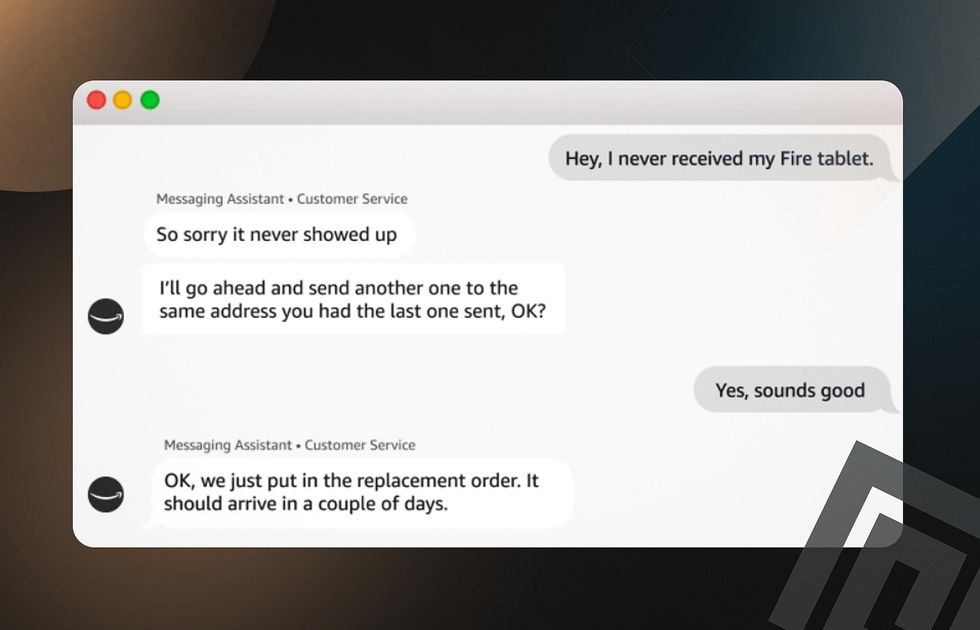 Warehouse And Fleet Data
Warehouse locations, floor plans, shelf rows, in- and out-of-use vehicles. These are just a tiny bit of information that mirrors the role of chatbots in supply chain.
Uber Freight, a digital freight brokerage platform, offers a chatbot solution to manage fleet data. It allows carriers to access information about available loads, track their shipments, and manage operations efficiently.
Staff Information
We can dream about fully-automated warehouses as much as we want. But the truth is, humans taking care of storage sites and handle deliveries aren't going anywhere soon. And they produce a lot of information: names, addresses, schedules, access levels, skills, responsibilities, etc.
Chatbot Interactions
Yes, chatbot interactions are a data source too. Just think of all the information they receive when answering users' questions and fetching information for employees. Issues, addresses, recipients, re-routing, traffic conditions — every bit of information you give the chatbot for supply chain is a potential opportunity for it to learn.
⭐ Integrations Of Logistics Chatbots With Other Technologies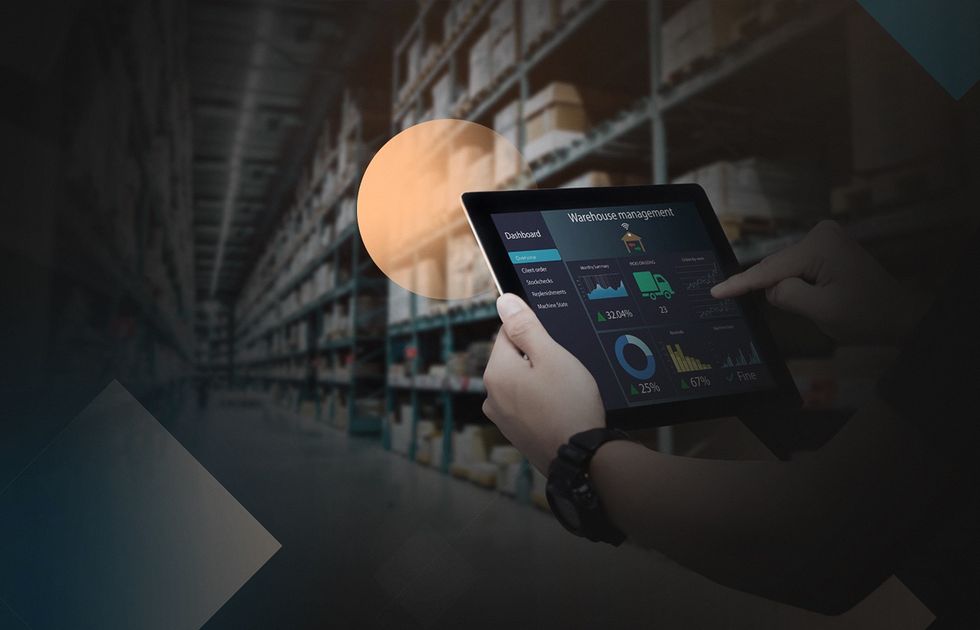 Integrating with other technologies, chatbots provide enhanced functionality and improved efficiency in various operations. The functionalities may vary based on logistics companies' specific needs and requirements.
Let's overview the most popular technologies used for logistics chatbots.
Internet Of Things (IoT)
In logistics, chatbots could use data from connected devices that measure temperature, scan inventory barcodes, track the number of operators at the facility, and more to answer specific queries.
To improve fleet management, we've implemented seamless app integration with 1000 IoT devices, including GPS trackers from various manufacturing companies. Now the company can see truck movement and quickly learn about unforeseen situations on the road.
Voice Recognition And Speech-to-text Conversion
Voice-responsive chatbots are the future. According to the IndustryARC report, the voicebot market is expected to grow 18.6% during the forecast period of 2022-2027, reaching a size of approximately $98.2 billion.
Your warehouse workers will definitely appreciate the function. Instead of typing a question, they can ask it and listen to the answer while doing other tasks.
Big Data
According to the 2022 Inbound Logistics Report, most 3PL providers (94%) leverage IT capabilities for Electronic Data Interchange (EDI). Also, businesses use big data for transportation management (86%), visibility (78%), CRM (65%), and warehouse management (63%).
From the frequency of interactions with the company to the types of requests, chatbots can track input information from users, be that a customer or employee. Collecting data with a chatbot, you can process it for further use, train the algorithm to respond to queries better, and provide advanced options.
As you can see, the amount of data chatbots interact with and the technologies they use are impressive. And there sure are a lot of advantages of chatbots for logistics companies when they're put to use.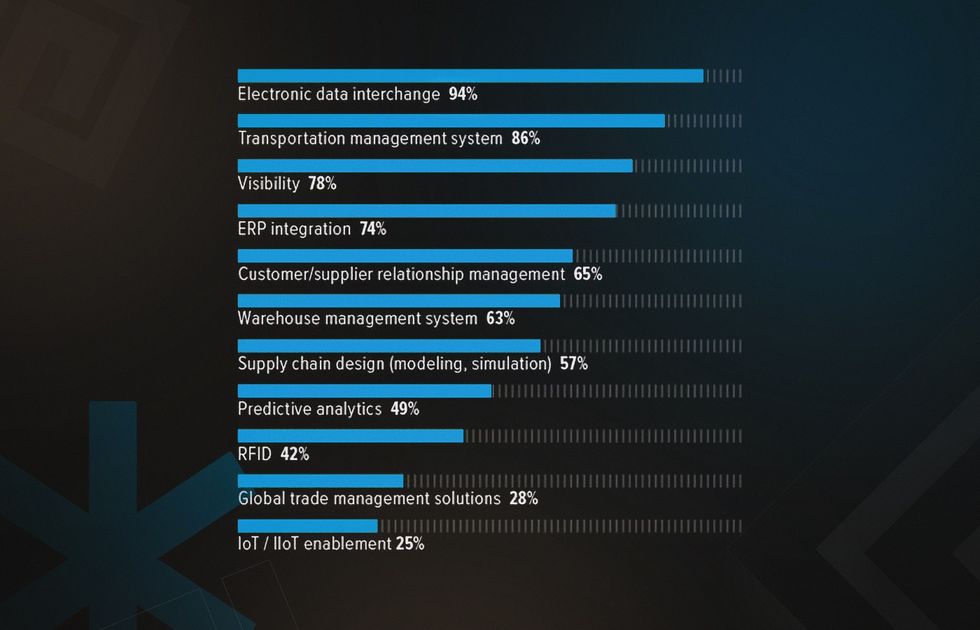 Natural Language Processing (NLP) and Machine Learning (ML)
NLP and ML are closely connected in developing and enhancing chatbot capabilities. NLP enables computers to understand, interpret, and generate human language meaningfully. ML, on the other hand, is a subset of AI that involves training algorithms to learn from data, analyze patterns and make data-driven decisions.
Apple's Siri, Google Assistant, and Amazon's Alexa leverage NLP techniques and ML algorithms to understand user commands, extract relevant information, and generate appropriate responses.
Artificial Intelligence (AI)
In logistics, AI allows businesses to analyze historical data, market trends, and customer feedback to provide accurate demand forecasting. You can get real-time information about inventory levels and product locations, simplifying supply chain management. Try this algorithm to streamline operations, optimize inventory levels, and reduce fuel consumption.
Modern technologies allow introducing new trends as well. For example, the implementation of ChatGPT in logistics platforms helps users answer a series of questions to diagnose problems, provide solutions, or escalate complex problems. This way, you can improve problem resolution efficiency and boost customer satisfaction.
📱 Benefits of Chatbots in Logistics and Transportation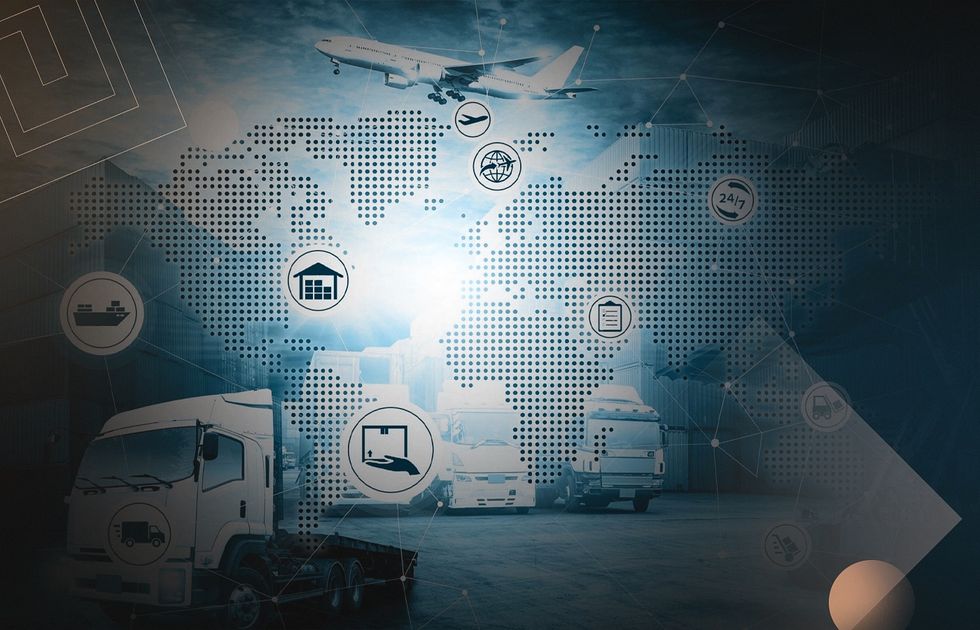 Enterprise chatbot development services may seem costly and time-consuming. But it's also a good investment both employees and clients will thank you for.
Here's how chatbot technology helps businesses in logistics.
Real-time Delivery Status And Tracking
GPS, location tracking, and barcode scanning provide data for the chatbot, which delivers this information in a user-friendly manner. And while the chatbot sends users updates and status changes, ETAs, and other notifications, the customers have peace of mind, knowing your company has everything under control.
Fleet And Staff Management
Understanding how many employees or vehicles are currently available helps manage them according to schedule. One of the benefits of implementing chatbots in logistics is that you track en route, idle, or under-maintenance vehicles, assign tasks to the staff, and see who's on vacation or sick leave. Now that's a feature that proves beneficial for many departments.
Reduced Cost
Chatbots let you save money without sacrificing performance by taking over manual tasks. They lower the need for a large customer support team, resulting in cost savings regarding salaries, training, and operational expenses. For instance, chatbots can help with 79% of basic user questions, reducing customer support expenses by 30%.
Round-the-clock Availability For Customers
Users knowing they can contact support 24/7 is great for customer satisfaction. But don't take our word for it — chatbots cut response time in half and provide help round-the-clock, thus strengthening loyalty to your business. Plus, chatbots can gather the queries they can't address and send them to your experts.
Multiplatform Availability
Whether your clients interact with your business through a website, social media pages, or a client portal, a chatbot can be integrated into each one of these channels. If they prefer a specific messenger, your chatbot will be there. If you need it integrated into your internal system, that's fine, too. Chatbots are surprisingly versatile when it comes to multiplatform availability.
Scalability And Flexibility
Chatbots can handle many customer interactions without compromising response times or client experience. You don't need to hire and train additional staff, resulting in cost savings and operational efficiency.
Furthermore, think about flexibility. Chatbots can quickly adapt and reflect the changes, whether you update product information, incorporate new services, or address specific customer concerns. This enables businesses to stay agile and responsive to market demands and user expectations.
🌐 AI Chatbots in Logistics: Use Cases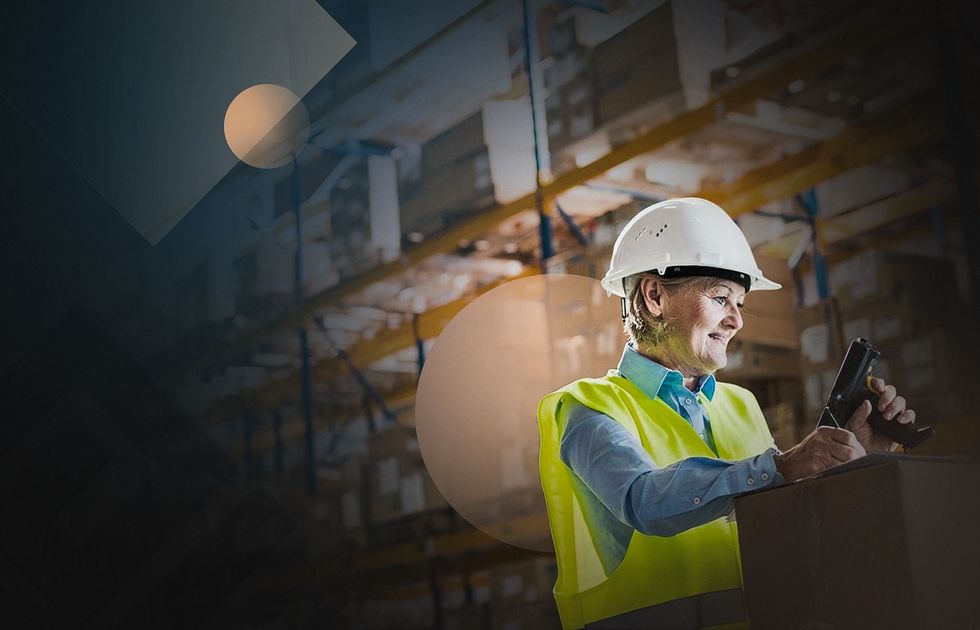 While chatbots are believed to provide mainly informational support, they can be used for:
Managing orders
Tracking goods and vehicles
Running payment transactions
Calculating delivery costs
Controlling schedules
Examples of large companies utilizing AI technologies for logistics include:
DHL
UPS
FedEx
Maersk
Amazon
Walmart
C.H. Robinson
XPO Logistics
DB Schenker
Kuehne + Nagel
Ryder System
Here are a few use cases of implementing a chatbot in logistics businesses.
Procurement Assistance
Chatbots can perform the functions of virtual procurement assistants when ordering or providing services or goods. Based on previous interactions, chatbots can offer relevant services and calculate estimates right away without the involvement of humans.
On top of that, chatbots can remember the client's request and ask them next time if they want to repeat it.
Site Navigation
Modern websites have so many features that users may get confused while searching for the necessary ones. Enrich customer experience, allowing them to ask a chatbot about a specific procedure. This way, they won't waste time scrolling through hundreds of pages and won't bother managers asking for help.
Feedback And Complaint Form Filling
Spiegel Research Center reports that a product with five reviews is 270% more likely to be purchased than one without feedback. And because people don't particularly enjoy filling out review forms, a friendly chatbot can help them answer some questions.
A majority of consumers (63%) believe that companies should improve their ability to listen to them. So, you can also use chatbots for auto-complete options like filling out complaints or return forms. This way, you help customers and get information about the most popular issues.
Last-mile Delivery Optimization
More than half of the total shipping costs are attributed to the last-mile delivery phase, so finding new ways of its optimization is crucial. Automate tracking updates and notifications to reduce manual efforts and potential errors, saving time and money. Also, better control and visibility allow you to optimize routes and allocate resources effectively.
Chatbots can provide customers with real-time updates on the status and location of their deliveries, reducing anxiety and enhancing the client experience. Let users reschedule deliveries, update delivery instructions, or provide feedback.
Enhancing Warehouse Management
Chatbots can integrate with warehouse management systems and provide real-time inventory level, location, and movement updates. You can define rules or thresholds and get automated notifications to make data-based decisions.
Also, chatbots collect and analyze data related to inventory movements, demand patterns, and stock turnover rates, providing you with valuable insights. As a result, logistics companies improve operational efficiency, reduce errors, and enhance customer satisfaction.
❓ The Future of Chatbots in Logistics and Supply Chain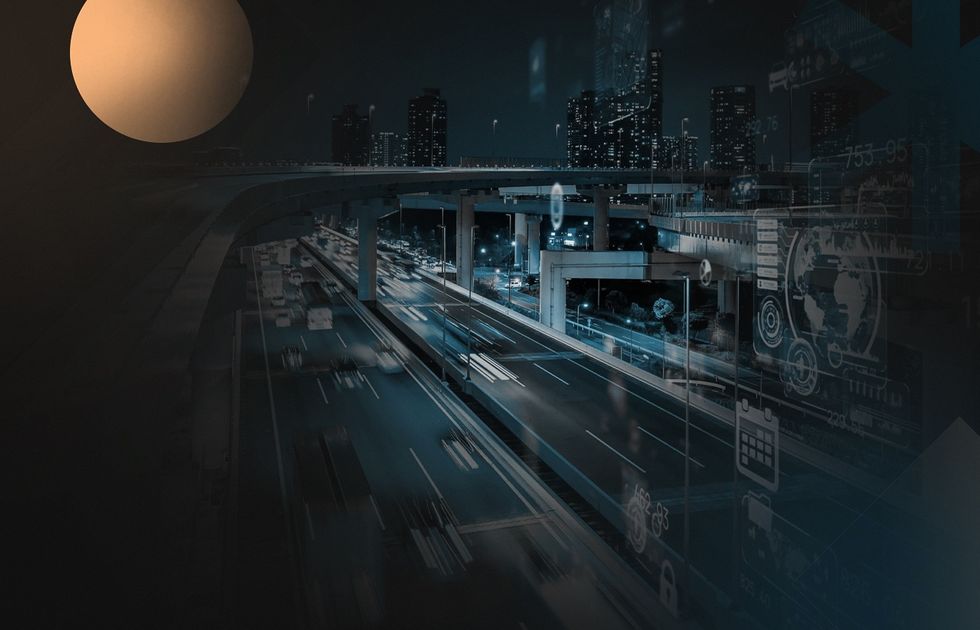 Advancements in NLP are driving the evolution of chatbot capabilities, making them more efficient in understanding and responding to human language. ML model improvement enables chatbots to learn from vast amounts of data and improve their accuracy over time.
What to expect from supply chain chatbot development in the future?
Multimodal interfaces combining voice, text, and visual elements
More personalized chatbots that consider individual preferences, history, and context.
Expanding integration with AI/ML, blockchain, and other technologies
Chatbots for specific industries that address unique requirements and challenges
The rise of pre-built software solutions customized to particular needs
Hybrid models combining human and chatbot interactions
Automation of financial transactions, from account management to payments
🏆 Why Choose Acropolium for Implementing Chatbots in a Logistics Project?
Acropolium is a certified vendor that provides cutting-edge chatbot solutions, including voice recognition, robotic process automation, AI/ML technologies, IoT integration, etc.
We know first-hand that adopting chatbots can increase the number of new clients by 30% and decrease the sales funnel time by 38%. In addition, it is a great digital assistant for showing stats and rates if connected to a proper database, like with this trading app chatbot.
We also have a case of developing solutions for the transportation business, so we know the industry's peculiarities, particularly when it comes to data processing and collection. Using this knowledge and our logistics app development experience, we can create a supply chain chatbot that will help take care of customer- or employee-related issues quickly and round the clock.
Livechat development and code modernization helped our client increase revenue by 63% and customer base by 44%. Also, the integration process with the end customers accelerated by 36%.
If you still think that transportation chatbot development services are time-consuming and expensive, we have a case that proves otherwise. Our specialists used low-code technology that allowed us to focus on the business logic and built a chatbot in just three weeks, reducing costs by 75% and time to market by 60%.
By implementing chatbots, the company improved its communication channels and reached 15% new customers. To make it real, our developers added two new social networking channels, Facebook and WhatsApp, supported by assistants.
🔎 The Bottom Line
Supply chain chatbots will help you save costs, automate processes, assist clients 24/7, and manage staff or inventory. It's no wonder businesses show increased interest in adopting them to improve customer communication and ensure a positive experience.
Having developed chatbots and solutions for transportation companies, Acropolium can combine the skills and knowledge to deliver a chatbot for your logistic business and integrate it with connected devices. We offer a subscription-based cooperation model with a monthly fee.
Contact our dedicated team, and let's talk about your chatbot project!
📝 Sources Of Information