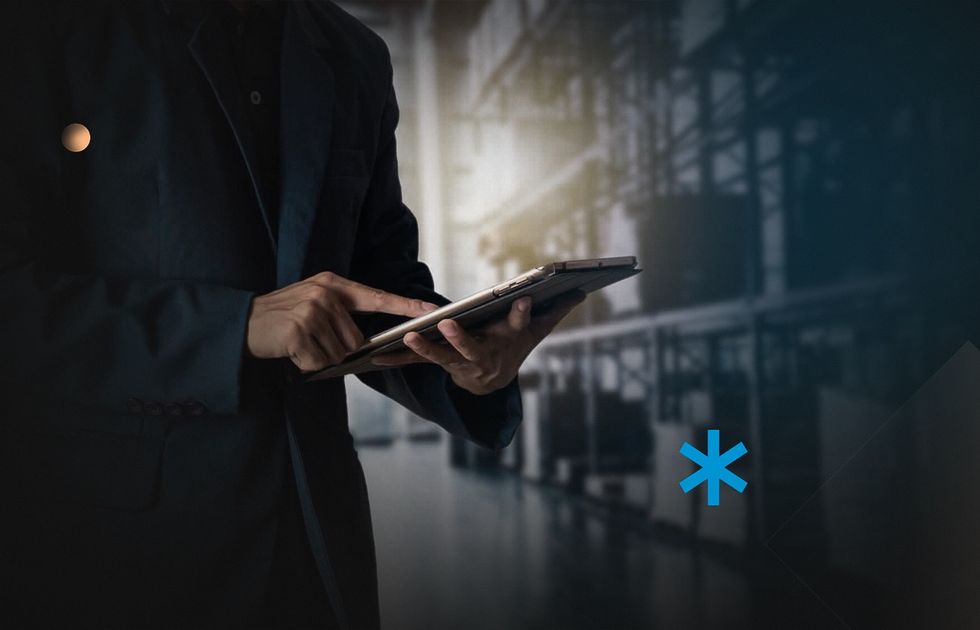 Did you know that one-third of all shipping containers in the world are shipped empty?
The problem is, companies run their supply chain operations in silos. That is, the software of a transportation service provider doesn't "see" other items in a manufacturer's storage they can ship, thus filling the remaining space. Luckily, this inefficiency can be avoided with a supply chain management software system, also known as SCM software or SCMS software. But how?
You'll learn it in this article. But let's take a step back and start with the basics — the SCM system definition.
What is a supply chain management software system, and how does it work?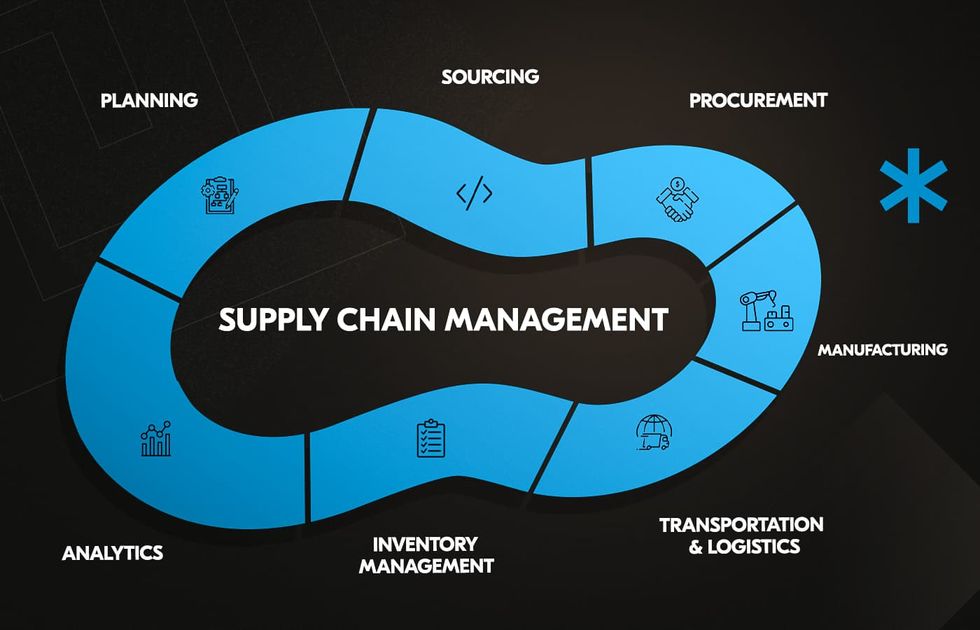 Any product is the result of the collective efforts of suppliers, logistics service providers, manufacturers, distributors, retailers, and beyond. If anything goes wrong in either of these elements, disruption is inevitable. So, what is the SCM software's role here?
A supply chain management (SCM) software system is an all-in-one solution or a set of solutions that coordinate these efforts. It's a vital element of a modern business that produces something.
Now that we know what an SCM system is, let's take a look at its main features.
Key features of a supply chain management solution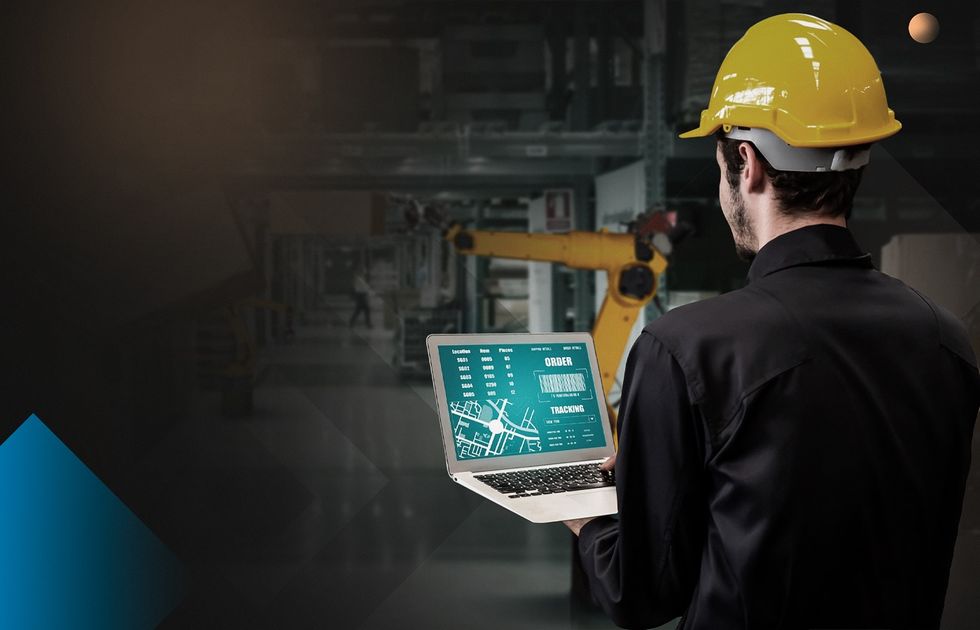 A supply chain management platform consists of several modules that correspond to the main supply chain operations, such as planning, procurement, manufacturing, distribution and logistics, inventory management, and analytics.
Each of these components has its own array of features, which we'll unpack below.
Planning
Since planning precedes every supply chain operation, don't be surprised to find a planning feature in most modules of a supply chain management application.
Besides, to build a product around customer needs, a thorough market analysis should precede any product implementation. So, a separate module for demand planning is vital. It can include the following features:
Demand analysis. An SCM system sifts through large amounts of historical data to identify tendencies and make demand forecasts.
New product evaluation will help you test the new product's feasibility based on the sales history of similar products, as well as other factors, such as season, location, and competition.
Resource planning. Based on the results of the market analysis, an SCM system makes suggestions on the resources — manhours, materials, equipment, etc. — needed to meet the demand.
Procurement and supplier management
The ultimate goal of procurement is to purchase the right amount of the needed material of the expected level of quality at the right time within the optimal price. Achieving this goal seamlessly and efficiently requires the following features:
Supplier sourcing. Finding a suitable material or equipment supplier or service provider begins with finding, checking, comparing, and shortlisting available vendors. The e-sourcing feature automates certain parts of this process.
Information collection. An SCM system will send a questionnaire to every shortlisted candidate. Each potential vendor will then fill out this form and the information will automatically appear in your database.
Suppliers evaluation and shortlisting. The submitted documentation is then scanned against your business requirements.
E-auctioning. The system sends out invitations to a tender with all the needed information to the shortlisted suppliers, which in turn submit bids to the system.
Document management. The procurement process leaves a trail of documentation, such as purchase orders, contracts, or seller proposals. The document management feature helps keep all these in order.
Procure-to-pay (P2P) operations management relates to managing financial transactions with your suppliers. This involves creating and tracking purchase orders, as well as checking and paying invoices or submitting them back if they contain incorrect data.
All these capabilities can be augmented with analytics. For example, for more efficient supplier management, you can use solutions that constantly collect data about your suppliers, including their performance — such as order completion speed, quality of a provided service or delivered goods, accuracy, and price — and information about their qualifications, assessments, or compliances. If a supplier contravenes the contract or their qualification expires, the system will notify you.
Meanwhile, a robust expenditure analytics tool will give you a birds-eye view of all your procurement spending, helping you identify saving opportunities.
Manufacturing
This is the key module of a supply chain management platform. Depending on the type of production, it can include the following features:
Manufacturing task creation. As you receive production orders, the system automatically transforms them into manufacturing ones, segmenting them into tasks based on deadlines and available equipment, materials, and staff.
A bill of materials (BOM) management. Compiling and managing a repository of all items needed to build a product is a labor-intensive, error-prone process. But the software lifts it off your shoulders.
Quality assurance. Computer vision-powered systems can spot inefficiencies right on the assembly line.
Equipment monitoring. Some SCM systems can use connected sensors to constantly monitor the state of your equipment and send alerts if outliers are found.
Logistics and distribution
If suppliers, manufacturers, and retailers are the links of a supply chain, logistics serves as a binding element between those links. So, don't underestimate the role of a logistics module in your supply chain management solution. It should offer the following functions:
Transportation planning allows you to distribute transportation orders, select suitable carriers, assign transport, calculate loading space, plan routes, and generate documentation.
Transportation execution deals with dock scheduling, warehouse activities, dispatching, shipment status monitoring, vehicle tracking, as well as communication with participants of the logistics pipeline.
Route optimization. Based on weather conditions, fuel levels, traffic, and other data, an SCM system can suggest an optimal route.
Fleet management. Based on data harvested from IoT devices, an SCM system helps you keep tabs on the state of your vehicles to prevent disruptions.
Administrative functions. Automating the lion's share of administrative tasks — such as payment processing, claims management, and report generation — is a standard capability of every transportation management solution.
Inventory management
Raw materials, equipment, assemblies, finished products, worker uniforms, office supplies, and maintenance items, to name just a few — how can you control all of these?
And a reliable inventory management module can help you keep tabs on all these things no matter where they are, which requires the following functionalities:
Inventory tracking helps you to organize and track inventory pieces, as well as to detect excess or missing items.
Barcoding. Efficient inventory tracking is impossible without the barcoding feature, enabling you to create, assign, scan, and track barcodes.
Automated replenishment. In the case of a stockout, a system automatically creates a purchase order and sends it to a corresponding supplier.
The FIFO (first-in, first-out) functionality. Due to this feature, the system suggests only the oldest items be sold or used.
Inventory analysis. Based on historical data, the system makes replenishment (dates and quantities) recommendations on each item type.
The inventory management module can go beyond these features. For example, advanced solutions can work in tandem with autonomous mobile robots (AMRs) able to move a high volume of products quickly through a warehouse.
Other software solutions that sync up with wearable devices can direct workers around a warehouse, giving them visual or audio cues.
Cross-functional analytics
Each of the above modules produces enormous quantities of data. And since all of them are interrelated and affect each other, you can't analyze each data set in isolation — a holistic approach is necessary here.
Hence, a supply chain management system isn't complete without a separate cross-functional analytics module pulling insights from all processes. It'll give you a birds-eye view of all processes, helping different participants of a supply chain spot conflicts and find trade-offs for more efficiency.
Besides, as one study suggests, such analytics tools can also serve as simulators, allowing you to probe different business strategies and see their possible enterprise-wide impacts.
Why do you need a supply chain management system?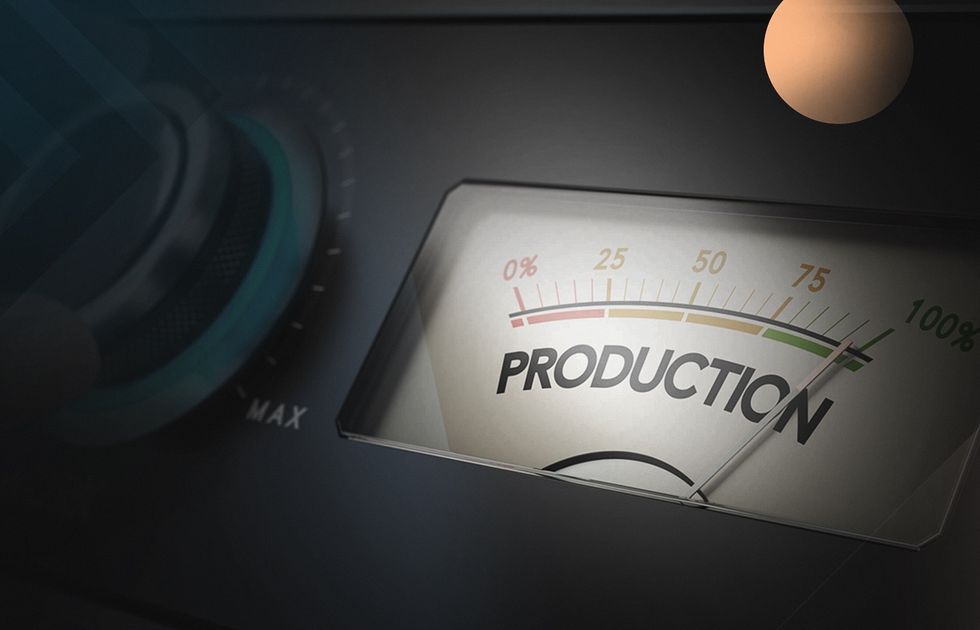 Though the SCM system implementation is a huge undertaking that spans all processes necessary to deliver a product, businesses increasingly invest in this type of software. As a result, the supply chain management software market is growing at a CAGR of 14.7%.
But what makes an SCM system so an attractive investment? Let's examine its main benefits.
Cost-efficiency
SCM solutions can significantly decrease your operating costs, primarily, by sensing demand more accurately and providing a 360-degree view into all supply chain processes. This, first of all, prevents overproducing. For example, due to accurate demand forecasts at hand, a retailer won't order more goods than they can sell to prevent inventory shortages at any cost.
Secondly, it helps you remove "waste" (like unnecessary processes, equipment, and resources) from your supply chain. For instance, it solves the problem of extra space in shipping containers. Case in point, one consumer packaged goods provider now needs 300 fewer trucks per week than they did before the SCM system implementation. This is a win-win: saved resources also translate into sustainability, which boosts brand reputation.
Better risk mitigation
With an ML-driven supply chain management solution in place, you don't waste your resources on taking the wrong routes or facing the effects of critical equipment that suddenly stops working.
As a result, your productivity increases. And this isn't the only way an SCM system boosts your productivity.
Productivity and employee satisfaction
Supply chain management software increases your productivity, first of all, by automating repetitive manual tasks. This frees up your staff for more complex processes, increasing their workplace satisfaction.
Besides, an SCM system combined with robotics can assist with onboarding. For example, while it takes more than four weeks to train a new warehouse operator, autonomous mobile robots (AMRs) integrated into an SCM system can help them reach their full productivity in a week. And plus, the same robots can also empower visually impaired inventory staff, improving their picking capability by 2.5 times.
Increased productivity, in turn, accelerates time-to-customer. Add this to better product quality thanks to AI-assisted quality control and feasible, data-backed product offerings — and we have a customer quickly receiving the needed product of the expected level of quality.
Here's how digitizing supply chain processes translates into increased customer satisfaction. But here's the rub: all these benefits can't be possible without the right solution.
So, how do you choose one?
How to choose a supply chain management software solution for your business
Given the number of supply chain management software companies with each one claiming they provide the best SCM software, choosing a suitable solution doesn't seem to be a simple task.
Still, the mission isn't impossible: its completion requires three major steps.
Step 1: Analyze your needs, resources, and limitations
Ask yourself: Why do I need a supply chain management system in the first place? Chances are, some of your processes are already backed up with technology: perhaps you are using logistics software. It can become part of your future system.
Besides, assess your resources. How much are you ready to pay for the solution, including training expenses? Do you have time for overcoming the learning curve?
And finally, put the location and niche specifics into the equation.
Step 2: Explore the market
Consider the following:
Features. Aim to cover all your needs but don't pay extra by purchasing unnecessary functionalities.
Performance. An SCM system's failure can put the entire supply chain on pause. So, find a resilient solution able to function properly no matter what.
Integration capabilities. Since most SCM software options don't actually cover all supply chain processes, look for solutions with APIs to be able to combine several tools.
Price. Mind your constraints. If you are a small or mid-size business, don't go for solutions for multi-billion enterprises.
Learning curve. If you don't have extra time and resources to train your staff properly, look for user-friendlier offerings.
Step 3: Consider a custom SCM solution
Let's face it: even the top supply chain software companies won't deliver a solution that ideally suits all supply chain participants.
If you don't want to pay for functionalities you never use and switch between a few solutions that don't integrate with each other, go for a bespoke software solution instead. Here's why:
A solution built around your needs. Forget about extra or missing features. A custom solution will reflect the business needs of all parties involved in your supply chain.
Flexibility. You are free to modify your solution as your business changes instead of looking for new software providers.
Minimized learning curve. It's within your power to make your solution as intuitive as possible.
Improved security. You don't need to share your enterprise information with an external vendor and hope they will have all the promised safeguards in place.
Zero risk of the product sunset. If a provider suddenly abandons their solution, you'll need to find a substitute. This situation isn't possible with custom software.
Though custom SCMS software might veer you away with substantial upfront investment than its off-the-shelf counterpart, it will pay off in the long run. And your only concern will be to choose a reliable SCM software development provider.
Supply chain management software development companies: how to choose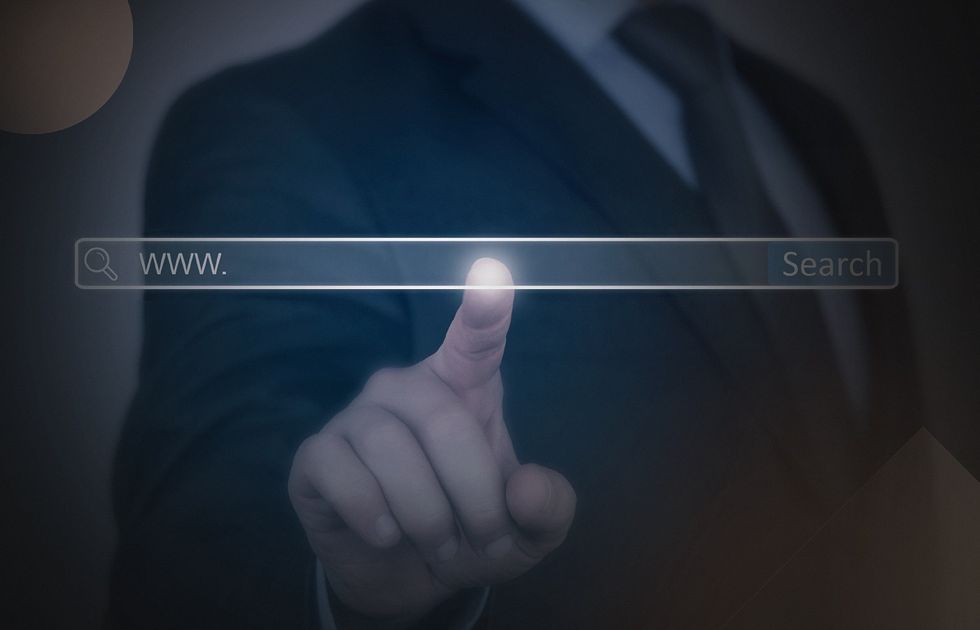 Since the reliability of your custom solution heavily relies on a software development vendor, select your future partner sensibly.
Make sure that their technical competence is enough to handle a project like yours. For example, if you want to run your AI-driven supply chain management software in the cloud, look for vendors with solid expertise in cloud computing and AI. Pay attention to their niche experience and look for accreditations and compliances required by your case. Eventually, familiarize yourself with their client reviews at hiring platforms and scan their portfolio for related projects, such as logistics solutions or warehouse management software.
And besides, when choosing from myriads of vendors, pay particular attention to our software development company. Let's see why.
Why is Acropolium one of the best supply chain management software development providers?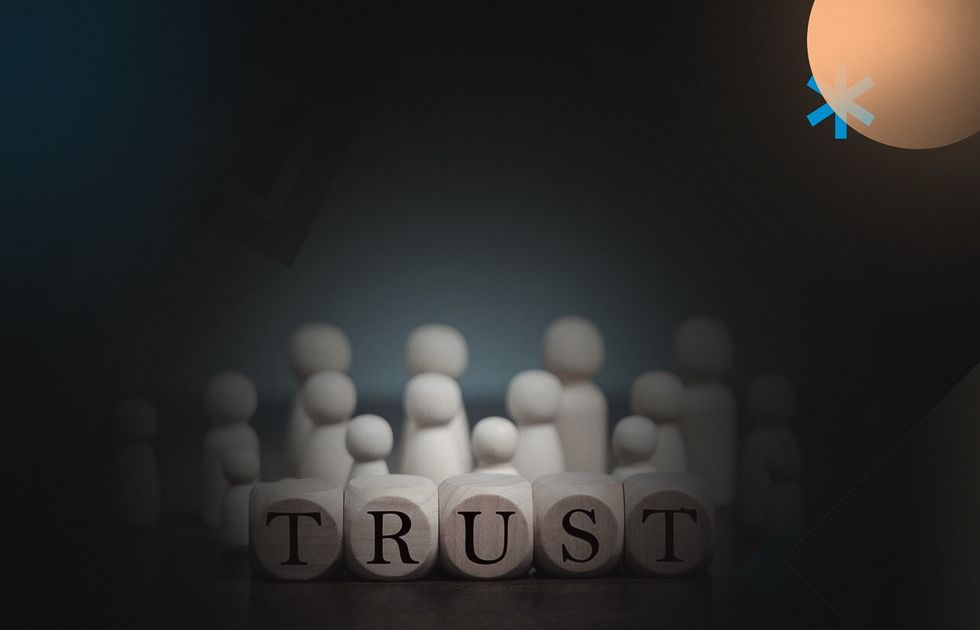 Acropolium has been empowering businesses — including Fortune 500 companies — with technological solutions for over a decade.
We have expertise in cloud computing, AI, serverless infrastructures, and other technologies needed to build a state-of-the-art solution, which is multiplied by our experience in logistics, retail, finance, healthcare, and other sought-after niches. Besides, we are GDPR-compliant and ISO-certified, so can rest assured in terms of security and compliance.
Our client reviews at Clutch and the following case studies substantiate the above.
Acropolium case studies
Our track record covers software solutions for different components of a supply chain system. Let's take logistics and transportation for example:
If you want to see more cases from our track record, take a closer look at our portfolio.
Final thoughts
Supply chain digitization decreases costs, facilitates risk mitigation, and boosts productivity and employee satisfaction while helping you serve customer needs more effectively. And while even the top SCM software available on the market won't ideally fit into a particular case, modern businesses find themselves at the crossroad: juggling between several off-the-shelf products or building an all-in-one custom supply chain management software solution.
If you gravitate towards the second option, look no further than Acropolium. Within our software development as a subscription, we can build you a powerful desktop or web-based supply chain management solution and support it at a monthly fee — just reach out to us.
Sources of information