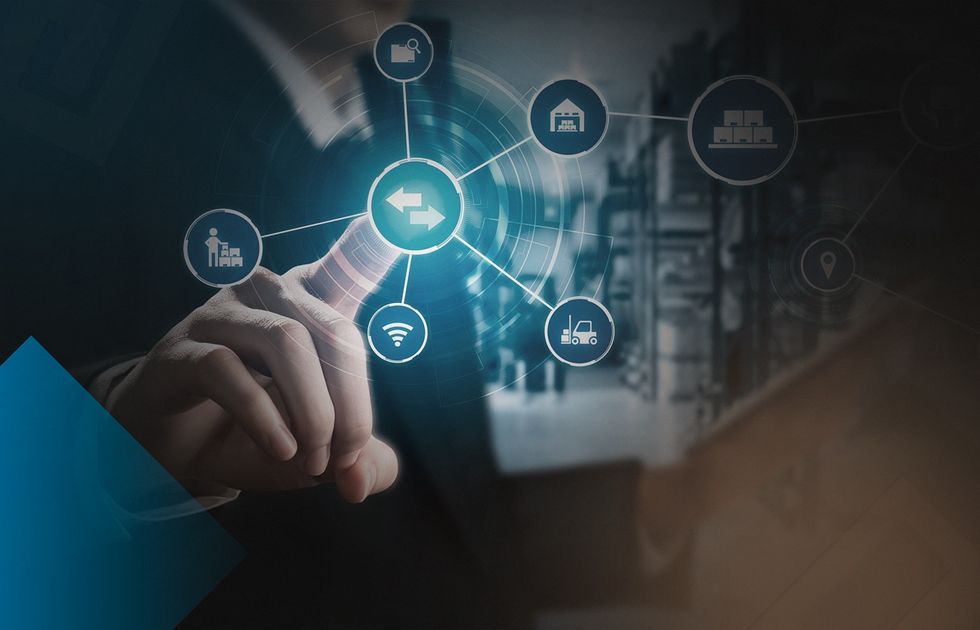 Today, the slowdown in global trade growth makes the creation of software for freight brokers more relevant than ever. The Russian Federation's invasion of Ukraine has affected supply chains, increased energy prices, and exacerbated the food crisis. It pushed logistics and transport companies to look for new ways to optimize their processes and reduce costs.
According to Statista, shippers most need features like control tower visibility (60%), transportation management scheduling and planning (51%), and cloud-based solutions (49%). Also, they expect software to automate operational tasks, improve customer satisfaction, and increase profitability.
Today Acropolium will share its case studies and tell you what functionality is essential and what to consider when choosing and implementing the best freight broker software 2023 solutions. You will also learn how Coyote Logistics and Landstar Systems took the business to the next level by implementing a TMS system for brokers.
What is Freight Broker Tracking Software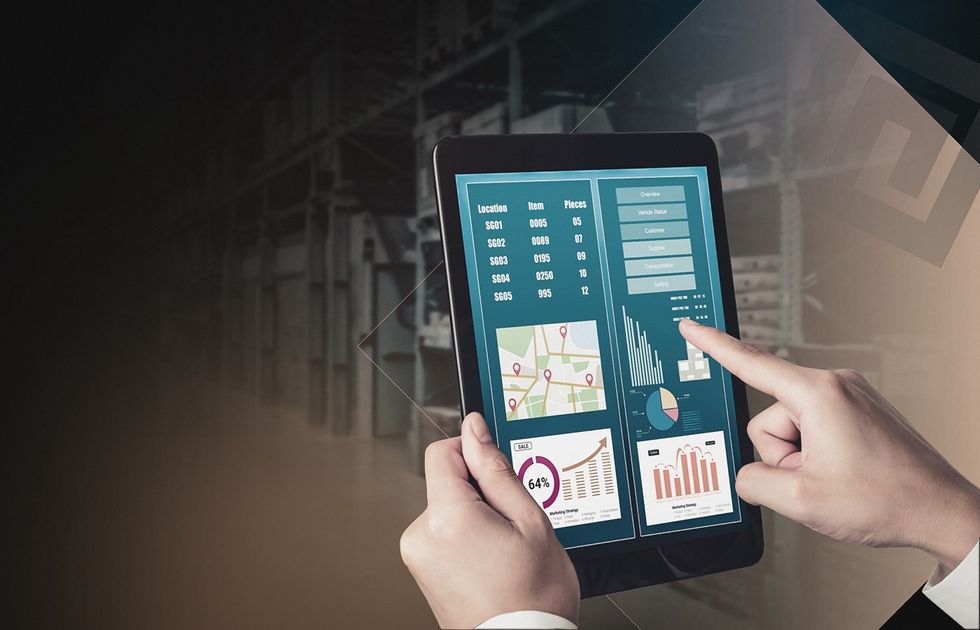 A freight broker is a critical link in the supply chain, facilitating goods movement nationwide and worldwide. They help connect shippers with carriers who can transport their goods efficiently and cost-effectively while ensuring compliance with industry regulations and standards.
Freight broker software is a technology platform that transportation and logistics companies use to manage goods movement. With it, shippers can post shipment details (for instance, the goods type, pickup and delivery locations, and other relevant information). Likewise, carriers use the platform to search for available loads that match their needs, such as the size and type of trailer they have available.
Freight brokers use software to manage transportation, including real-time cargo tracking and monitoring, documentation such as bills and invoices, and payment processing. It also analyzes shipping trends and patterns data. Such insights allow companies to optimize operations and make informed pricing and route planning decisions.
Summarizing, the best software for freight brokers provides many benefits to their clients and partners:
Increased efficiency. The software solutions streamline many manual processes involved in freight brokerages, such as load board management, carrier selection, and invoicing. As a result, it helps reduce the time and effort required to manage these tasks, freeing up resources to focus on other business areas.
Improved visibility. It provides real-time cargo tracking, which helps to enhance communication and collaboration between brokers, carriers, and shippers. So, it reduces the risk of errors and delays and ensures that all parties are on the same page.
Better decision-making. With TMS systems for brokers, users get advanced analytics and reporting tools. Accordingly, they can make more informed decisions about carrier selection, pricing, and route optimization by identifying inefficiencies and improvement areas.
Enhanced customer service. A centralized platform for managing customer interactions helps freight brokers improve customer satisfaction by providing a more streamlined and transparent experience.
Increased profitability. Best TMS software for brokers allows companies to optimize operations, reduce costs, and improve efficiency, increasing profitability and gaining a competitive advantage in logistics.
Freight Broker Software Features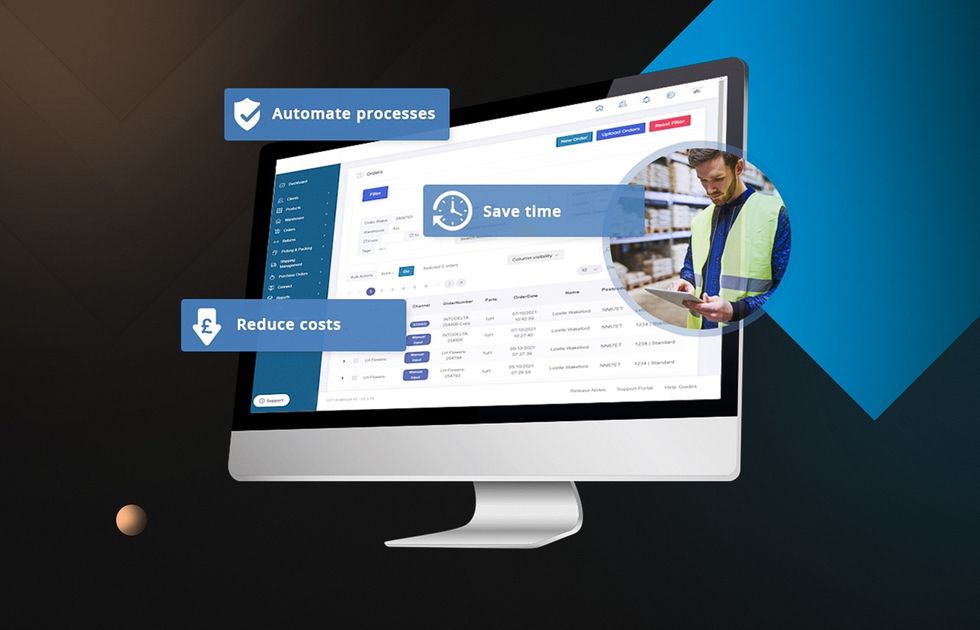 TMS software for brokers is a robust logistics and transportation tool. One of its critical advantages is the wide range of features and functionalities, which can help companies manage their operations more effectively.
Load Board Integration
Load board integration lets users view and manage available loads and carriers from a single platform. It considers weight, location, deadline, and other criteria. As a result, brokers can save time and effort and increase the likelihood of finding a match quickly and efficiently.
Carrier Management
Carrier management allows storing carrier information, including contact details, insurance certificates, and performance history. With it, brokers track carrier compliance with industry regulations and agreements to guarantee their partnering with reliable carriers and providing quality services.
Tracking and Visibility
Freight broker solutions offer relevant information on the cargo status and location, monitoring the progress from pickup to delivery. Real-time tracking and visibility help companies address issues quickly and improve communication with clients and partners.
Automated Invoicing
It enables users to create and send invoices automatically based on shipment details. This approach reduces manual effort and errors. It also helps brokers improve the payment processing speed and cash flow.
Document Management
With document management, users can store and manage important documents, such as bills of lading and proof of delivery. It reduces the risk of data loss, lowers paperwork, streamlines processes, and saves time and effort for brokers and carriers.
Analytics and Reporting
With analytics and reporting, brokers get insights into their operations and performance. It covers data analysis on shipping trends, carrier performance, and financial metrics. This way, experts can make informed data-driven decisions and optimize their operations.
Mobile App
Access to freight broker programs from mobile devices is crucial. The logistics app provides users flexibility and convenience, allowing brokers and carriers to stay connected and manage their operations from anywhere.
Integration with Other Systems
The platform should integrate with other software like accounting, CRM, transportation, or warehouse management solutions. It helps streamline data flow and reduce manual entry, increasing efficiency and eliminating human errors.
Improving Efficiency with Transportation Management System for Brokers: Real-World Cases
Here, we prepared two real-world cases of companies that have successfully used trucking broker software:
Coyote Logistics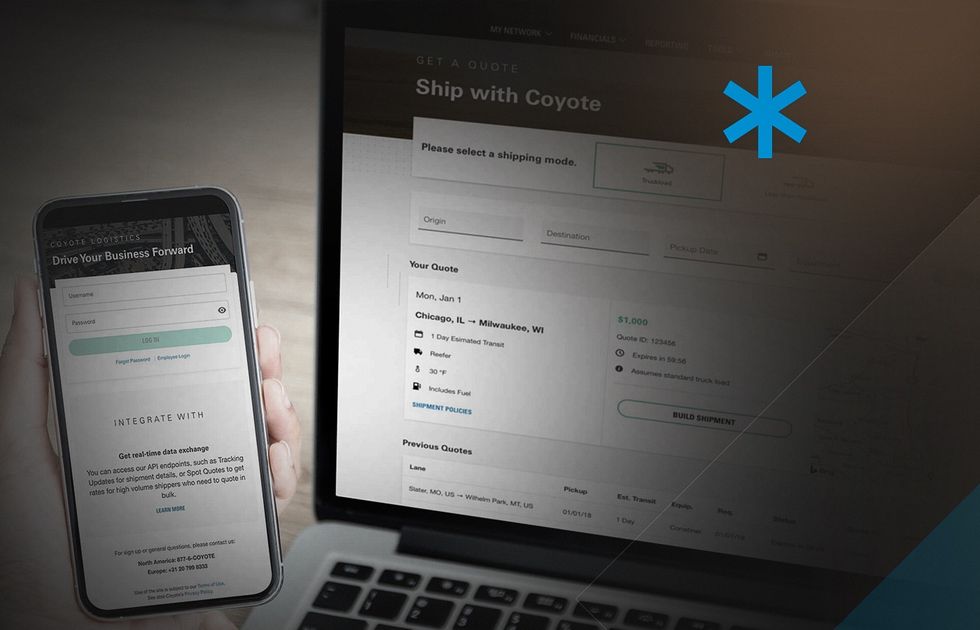 Coyote Logistics is a leading third-party logistics provider that connects shippers with carriers through its extensive network. It operates in North America and Europe.
Coyote faced challenges such as manual load tracking, limited shipment visibility, and time-consuming administrative tasks. To address these issues, the company turned to freight broker TMS software to streamline its processes and increase efficiency.
Using the CRM for freight brokers, Coyote could automate tasks like load management and carrier selection and gain real-time shipment visibility through tracking and reporting features. This allowed the vendor to make more informed decisions and reduce manual labor.
Specifically, Coyote saw improved load tracking, with increased accuracy and timeliness, and greater visibility into shipment status for both shippers and carriers. The software also enabled Coyote to automate its invoicing process, reducing administrative time and costs.
Overall, implementing TMS for freight brokers significantly impacted Coyote's operations and profitability. The company increased efficiency, got lower expenses, and better customer service.
Landstar System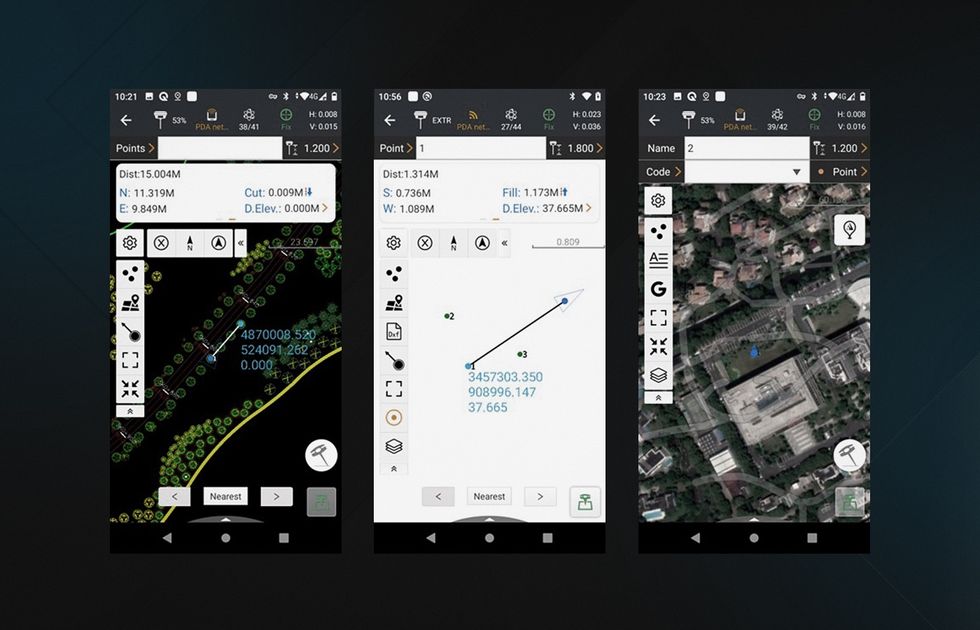 Landstar System is a leading freight brokerage and transportation management company. They provide logistics services, including truckload and less-than-truckload transportation, intermodal, expedited, and air freight, customs brokerage, and warehousing.
Before implementing TMS for brokers, Landstar System had issues managing its large and complex supply chain operations, including tracking and managing shipments, dispatching carriers, and handling invoicing and payments.
Truck brokerage software allowed Landstar System to streamline its processes and improve efficiency across operations. Real-time visibility into shipment tracking and carrier dispatching enabled better decision-making and increased customer satisfaction. Also, it automated the invoicing and payment processes, reducing errors and saving resources.
The software's impact on Landstar System's operations and profitability is significant. In addition to the above, the solution analyses and generates reports on customer satisfaction, carrier utilization, and financial performance, providing valuable insights into the business's operations.
Best Practices for Implementing Freight Broker Dispatch Software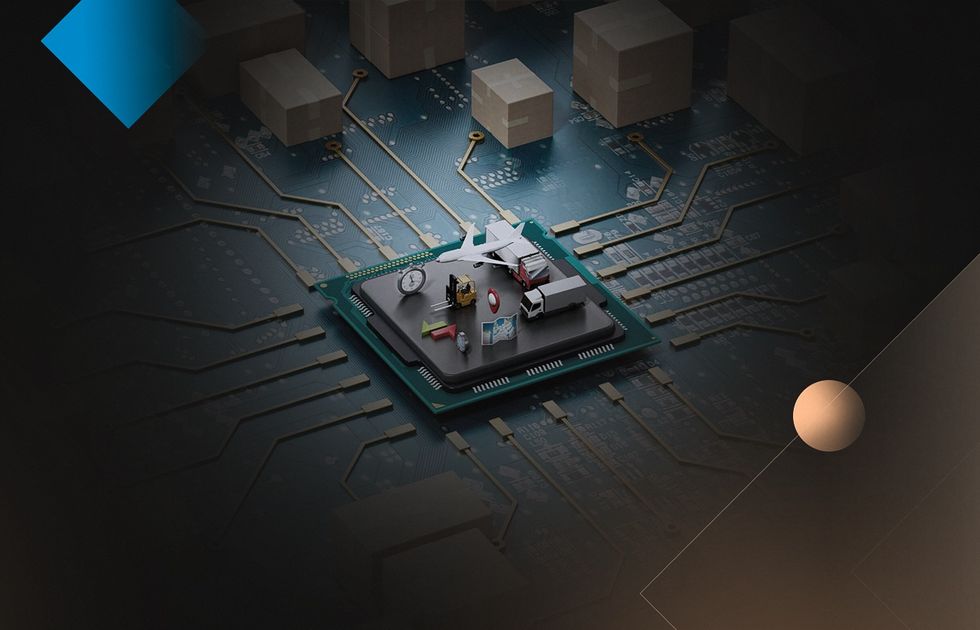 Choosing the right broker TMS software for your company is a critical decision that can significantly impact your operations and profitability. Here are some key considerations when selecting a business solution:
Functionality. Look for a dispatch software solution that offers your company's functionality to manage operations effectively. It should cover load board integration, carrier management, tracking and visibility, invoicing, document management, analytics, and reporting.
Scalability. Remember that your company's needs grow with time. So look for a solution that offers flexibility and scalability, allowing you to add new features and capabilities as your business expands.
Good UI/UX. The software should be user-friendly, intuitive, and easy to navigate. It should not require extensive training or technical knowledge.
Integration. Choose a solution that can easily integrate with your company's other systems, such as accounting, CRM, or TMS. It will allow you to streamline data flow and reduce manual data entry.
Security. Security is critical when handling sensitive information, such as shipment details and financial data. Choose a software solution with robust security features like encryption, secure data storage, and access controls.
Cost. Consider the freight broker software cost, including licensing fees, implementation expenses, and ongoing maintenance and support charges. The solution should provide a good balance of features and affordability.
Once you have selected transportation management software for brokers, successful implementation will help you realize its full potential. Follow these tips to do everything right:
Training. Provide comprehensive training to all employees using the software. It will help them to understand the software's capabilities and how to use it effectively.
Communication. Communicate the benefits of the software to all stakeholders, including employees, clients, and partners. It will allow building buy-in and support for the new system.
Testing. Conduct thorough software testing to ensure it functions correctly and meets your company's needs. Identifying and addressing any issues before they become significant problems is always better.
Finally, ongoing maintenance is critical to keep your freight broker TMS running smoothly and effectively. Here are some key considerations:
Updates. Keep your software upgraded by installing updates and patches as they become available. It will help to ensure that the software remains secure and performs optimally.
Backups. Regularly back up your data to protect it against loss or corruption. This is especially important for sensitive ones such as financial and shipment information.
Monitoring. Monitor the software performance and address any issues promptly. This way, you will ensure that the platform continues to operate effectively and meet your company's needs.
Why Choose Acropolium?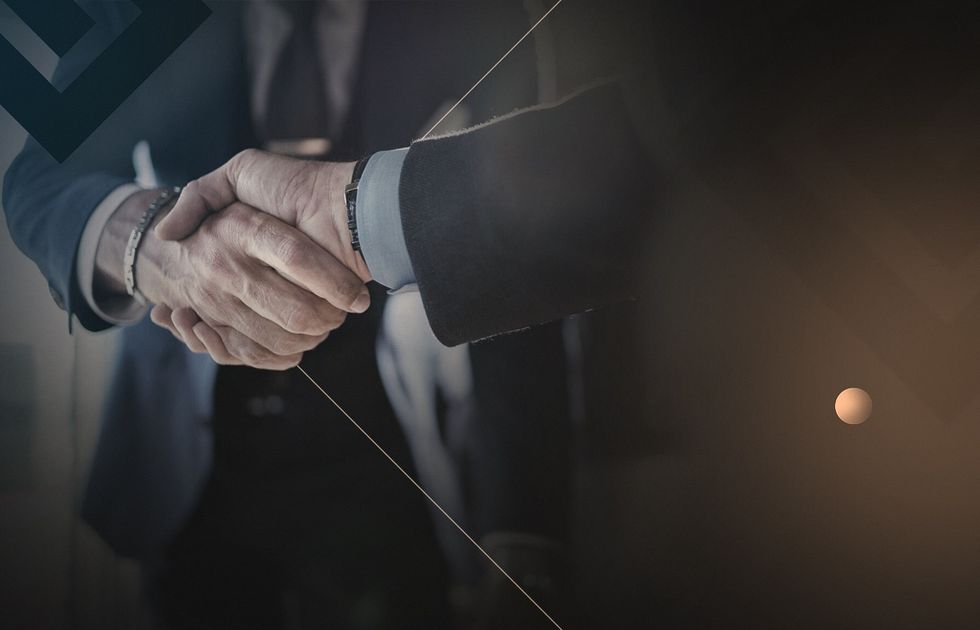 Acropolium is an experienced IT outsourcing company specializing in developing logistics & transportation management software. With over a decade of expertise, we provide customized daily operations software for freight brokers that adhere to industry-specific requirements, ISO-certified processes, and the GDPR.
Also, we use various cutting-edge technologies:
IoT — to provide real-time data on the shipment status, temperature, and humidity
Navigation systems & GPS — to track shipments, optimize routing and get real-time updates on location, speed, and direction
GIS services — to visualize and analyze data related to shipments, carriers, and routes
AI/ML, based on big data — to automate routine tasks, analyze data and provide insights
Cloud solutions — to provide secure and scalable access to data
Blockchain security — to prevent fraud and improve the integrity of transactions
Acropolium Case Studies
Let's overview the possibilities of the freight software based on the real Acropolium cases:
For example, for the 3PL operator, we fixed errors related to calculating the service cost, optimized the code and architecture, and reduced the server load. As a result, we reduced the company's monthly expenses by 600%, retained all existing customers, and attracted 25 new ones in just two months.
The fleet tracking service provider suffered from poor code quality and an unstable integration mechanism. We optimized the software, transferred it to AWS, and added new functions allowing remote car control and visualization of real-time cargo movement. Now it integrates with 1,000 IoT devices, displays up to 1,000 objects on the map, and forms automated reports in 15-40 seconds.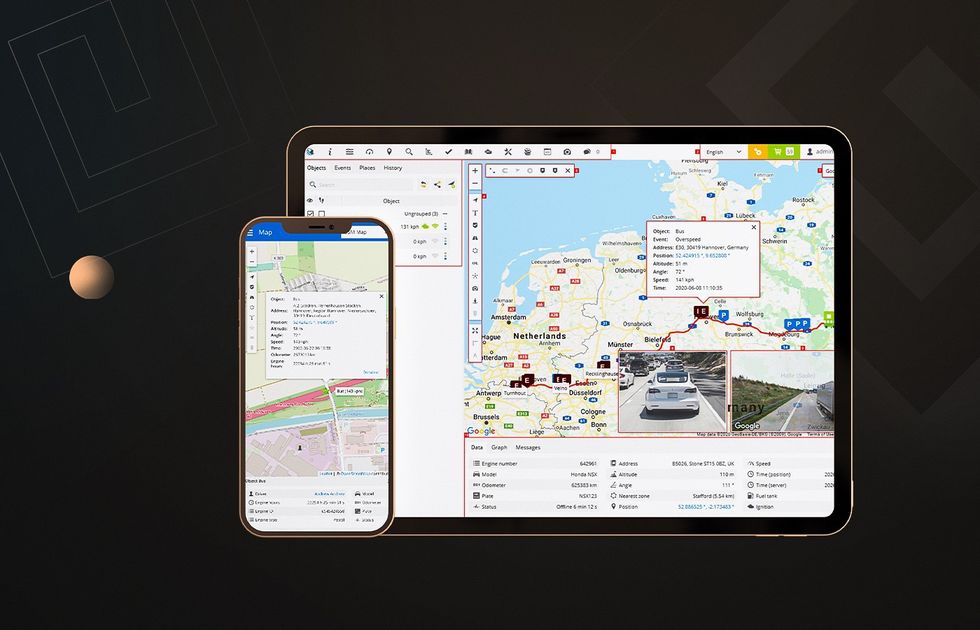 The main challenge of cooperation with a delivery service provider was the creation of an MVP application for iOS and Android in three months. We implemented real-time geolocation map tracking, increasing service transparency and guaranteeing drivers' payment under unforeseen circumstances.
Another client contacted us to digitize international trade and automate workflow. We created a SaaS solution, which also checked the countries' requirements regarding delivery and allowed clients to save order templates. It reduced operating costs by 60%, increased the company's annual revenue by 65%, and attracted 37% more customers.
It took us three months to transform a freight management system with limited scalability into a fast, stable, and feature-rich solution. Today, over 1 billion shippers can now take advantage of this platform. And thanks to the transition from Google API to an internal database, the company saves more than 5 thousand US dollars every month.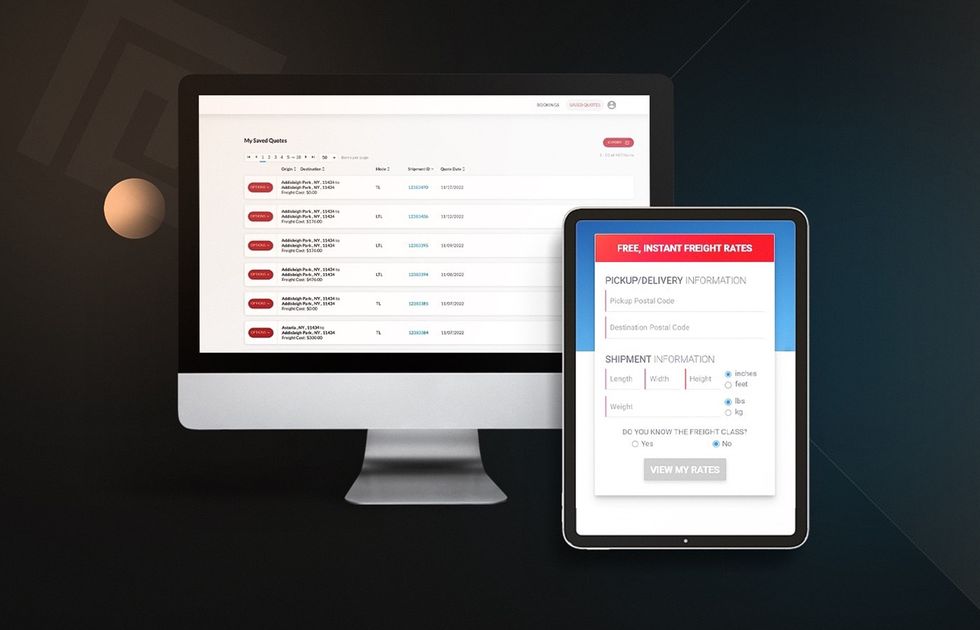 Check out our portfolio to learn more about practical solutions for the logistics & transportation industry.
Final Thoughts
TMS software for freight brokers can help streamline operations, increase efficiency, and ultimately boost profitability for logistics companies. From load board integration to automated invoicing and document management, these tools can significantly enhance a company's workflow. However, it is crucial to consider factors such as scalability, integration, and ease of use when selecting the right freight broker CRM for your business.
If you're looking for the best freight broker TMS solution, consider Acropolium's subscription-based service. Our team of experts provide secure and customizable logistics software development services with advanced technologies like IoT, GPS, GIS, AI/ML, and others at an affordable monthly fee.
Contact us today to learn more and take your logistics operations to the next level.
Sources of Information