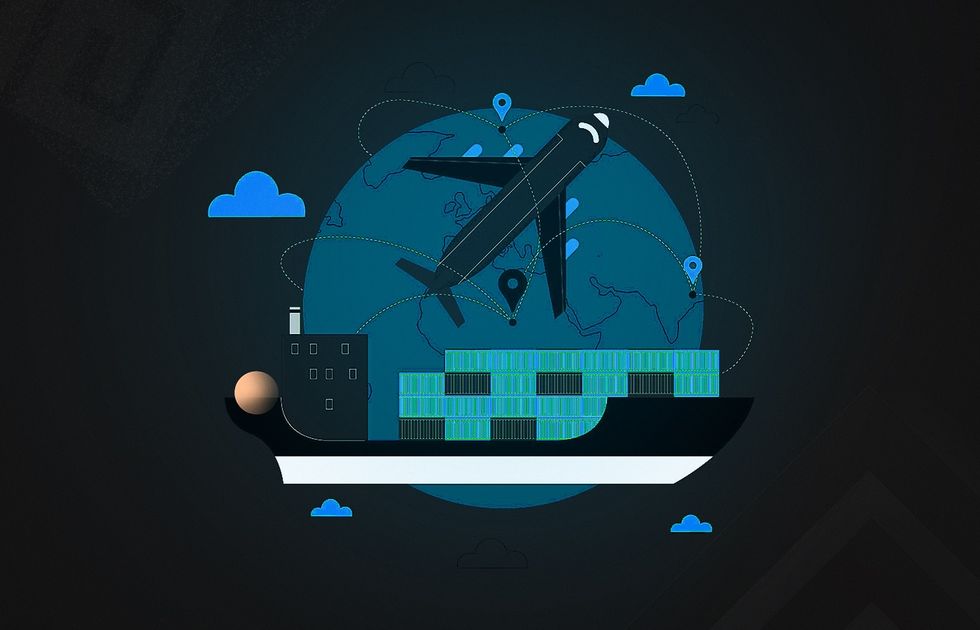 Key Takeaways
Shipping management software is a powerful tool for automating operations, reducing costs, and ensuring environmental sustainability.
Automation and real-time tracking lead to a 30% decrease in shipping errors and a 20% reduction in manual data entry.
Shipping management software enables full automation of the entire shipping process: from goods request to freight forwarding, booking, and delivery.
If you're reading this post, you're probably tired of tracking your logistics operations manually. Loads of export documents, regulatory compliance, shipping cost calculations, and much more duties can be stressful to manage.
The good news is that you can automate these operations with shipping software. Streamline logistics, increase customer satisfaction, and optimize your budget by implementing a robust shipping platform into your processes.
Wondering if it's worth it? Consider some facts:
The global shipping software market will reach $64 million by 2028, compared to $40 million in 2021. Due to the tangible benefits that these systems provide, transportation companies increasingly invest in them.

Global eCommerce sales will surpass $58 trillion by 2028. This skyrocketing growth will lead to more shipments and a critical need for shipping systems.
So how to choose the best shipping management software for your business? Learn more in today's article.
What Is Shipping Management Software?
A shipping management system is a software solution that helps streamline shipping procedures — from order processing, packaging, optimal route planning, shipping, and shipment tracking to shipping cost calculation. Such systems also ensure regulatory compliance, facilitating businesses in handling the entire transportation process.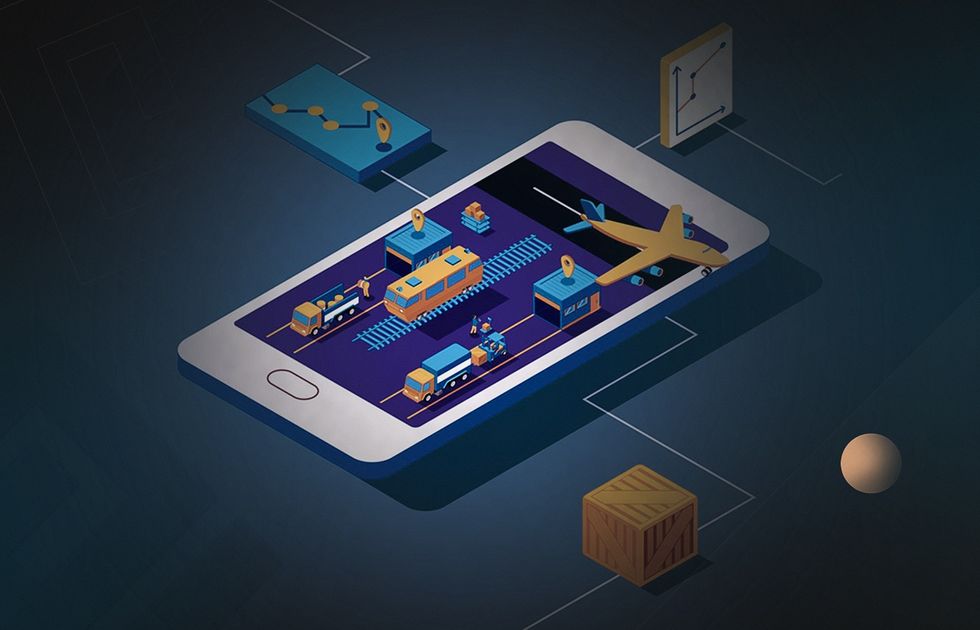 Understanding various shipping terms is necessary while dealing with shipping processes. Some of the most common include:
Terms of sale — shipping terms agreed between the carrier and the receiver.
FCA or free carrier — a term that means that the seller's obligation includes the delivery of the cargo to the carrier specified by the buyer.
FAS or free alongside ship — a term that means that the seller's obligation includes the delivery of the cargo to the destination port.
COD or collect on delivery — a term that means that the shipping company collects funds upon delivery of the cargo.
EXW or ex works — a term that means that the seller will deliver the goods to their warehouse or factory so that the buyer can pick them up there.
BOL or bill of lading — a document accompanying cargo and certifying the shipper-receiver agreement.
Shipping platforms will help you set up transportation according to shipping terms and calculate shipping charges. The cost of delivery typically depends on the following variables:
Cargo size
Cargo weight
Cargo insurance
Delivery time
Delivery method
Fuel costs
Documentation fees
Port charges
Destination charges
And additional fees
Transportation management software development will allow you to automate the entire shipping process, which consists of the following steps:
Processing the request for goods or cargo from the buyer
Calculating the shipping charges
Setting the shipping process with the freight forwarder
Booking a freight
Transferring cargo to the port or depot
Delivering cargo to the final destination
Besides all this, the shipper software will also handle such things as filling out delivery documentation and forms, ensuring legal compliance, tracking cargo in real time, and even printing labels.
Common Types of Shipping Management Software and Their Modules
Depending on your business objectives, you may opt for a specific shipping software solution that will fully cover your requirements. Let's look at the most common types of shipping systems so you can figure out which is best for your company.
Multi-Carrier Shipping System
This software allows you to manage, prepare documentation, and switch between multiple carriers from one system. This way, you can choose the carrier with the most favorable shipping rates and delivery timelines suitable for you.
The main features of such shipping software solutions include the following:
Comparing carrier and cargo rates
Choosing shipping times and dates
Managing orders and carriers
Freight Broker Software
This software helps freight brokers who require tools to manage their clients' freight. With this shipping manager software, brokers can easily select and pay carriers, bill customers, and handle the entire shipping process.
The main features of this software include the following:
Managing freight transportation
Invoicing customers
Paying carriers
Searching and selecting carriers
Freight Forwarding Software
Freight forwarders are vendors that organize shipping processes for other companies. Thus, this type of software provides tools for managing freight forwarding business.
The main features of this shipping system software are as follows:
Preparing documentation
Setting up email templates to communicate with customers
Notifying customers about shipments
Managing orders
Dashboards and additional business tools
Shipment Document Generation Software
Preparing shipment documentation is another process that you can automate owing to specialized software. This way, you can significantly speed up and optimize the delivery operations.
The main features of the shipment document generation software are the following:
Creating forms and documents
Filling out documents automatically
Submitting documents through export systems
Complying with regulations
Transportation Management System or Freight Management System
A transportation management system is a logistics software that allows you to plan, execute, and manage the physical movement of cargo. Thus, you can optimize operations in the supply chain, streamline the delivery process, and boost logistics efficiency.
All in all, this software covers the shipping process from start to finish. Typically, it has the following features for the management of logistics operations flow: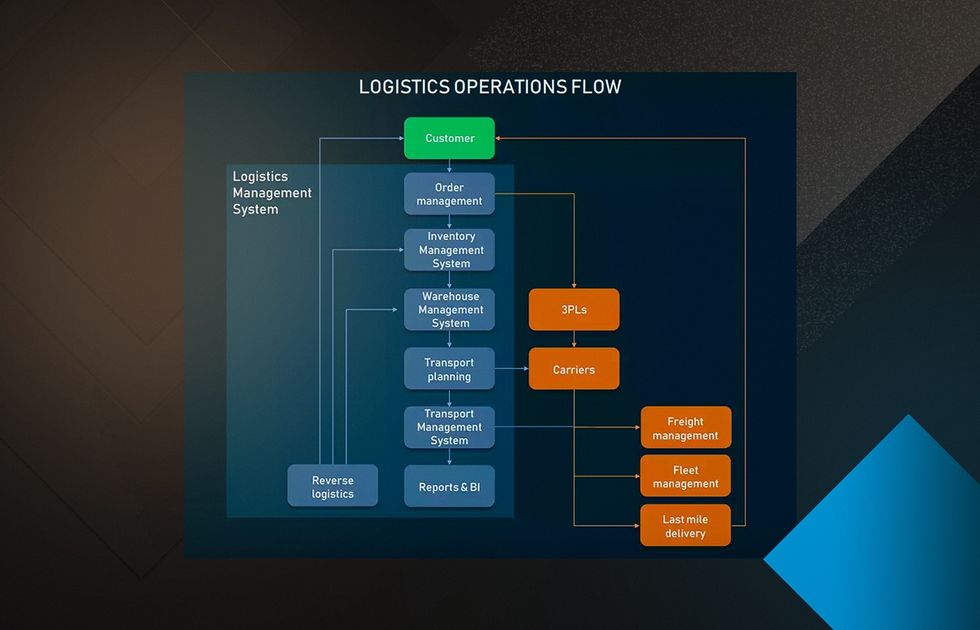 eCommerce Shipping System
This software is intended for eCommerce companies that aim to manage their shipping operations. The main difference between this system and other shipping platforms is that it pays specific attention to consumer preferences and optimizes delivery accordingly.
The main features of the best shipping software solutions in eCommerce include the following:
Managing eCommerce data
Managing orders
Managing inventory
Planning shipments following consumer requirements
Setting up import and export procedures
Integrating cloud infrastructure
Shipping Tracking Software
This software is as simple as that. It allows carriers to track their cargo in real time.
Shipment tracking software is available for supervising various transport:
Shipping Label Software
This type of software is designed for creating and printing shipping labels. It provides a variety of templates that help ensure regulatory compliance and proper handling.
The core features of such software are as follows:
Creating and printing labels
Choosing label format: barcode, QR code, etc.
Customizing label shape and size
Using carrier-approved shipping labels
Benefits of Shipping Software System Integration
As already mentioned, managing shipping operations is a time-consuming task. If you do everything manually, you can face many limitations. For example, you risk not complying with the regulations, or the delivery process will take much longer and cost you more.
So, what's the purpose of shipping software for small business or an enterprise? Optimize costs, improve logistics efficiency, ensure compliance, and thus enhance the customer experience.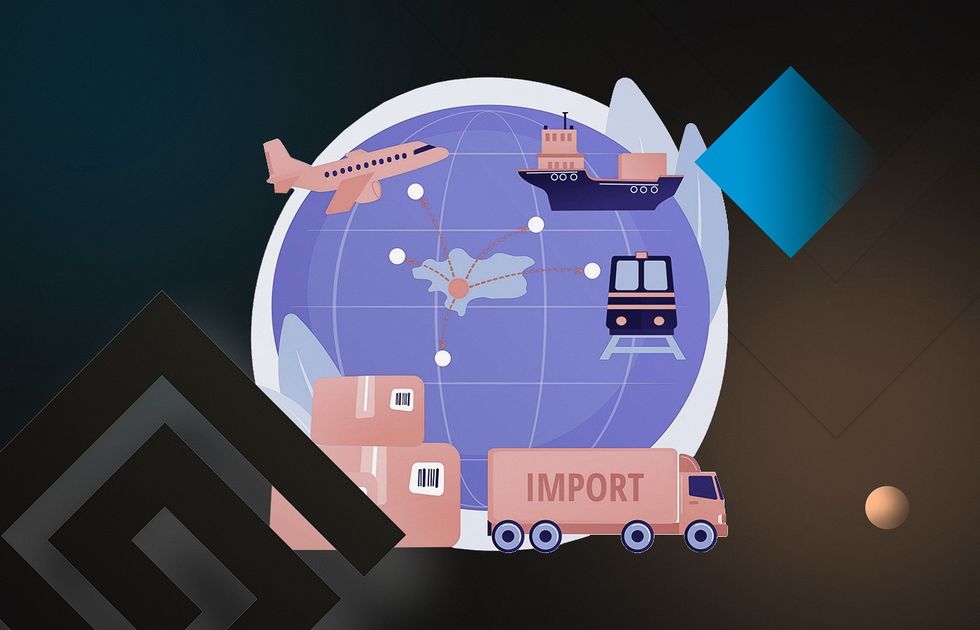 Here are some of the benefits you will get from implementing shipping software into your processes:
Cheaper and faster shipping
Increased customer satisfaction
Multiple shipping options
Better inventory management
All shipping data in one system
Features designed around your business needs
Painless returns process
Reduced manual work
Regulatory compliance
Thus, the shipping management system software solution allows you to fully automate the delivery process and increase the overall efficiency of your business.
Custom Shipping Management Software Solutions
Sometimes, the features of the shipping software available in the market are not enough to meet your business needs. Or otherwise, such systems may offer too broad functionality, which only distracts from core operations.
Suppose you've looked at popular shipping platforms and haven't found your best fit. What can you do in such a case? Think about developing your custom shipping management system.
You can create shipping applications according to your company's requirements. In particular, you may add some advanced features like:
Fleet management. This feature is necessary if your enterprise owns a fleet. As a rule, few providers of shipping platforms integrate such functionality, so you can do it by cooperating with a bespoke software development vendor.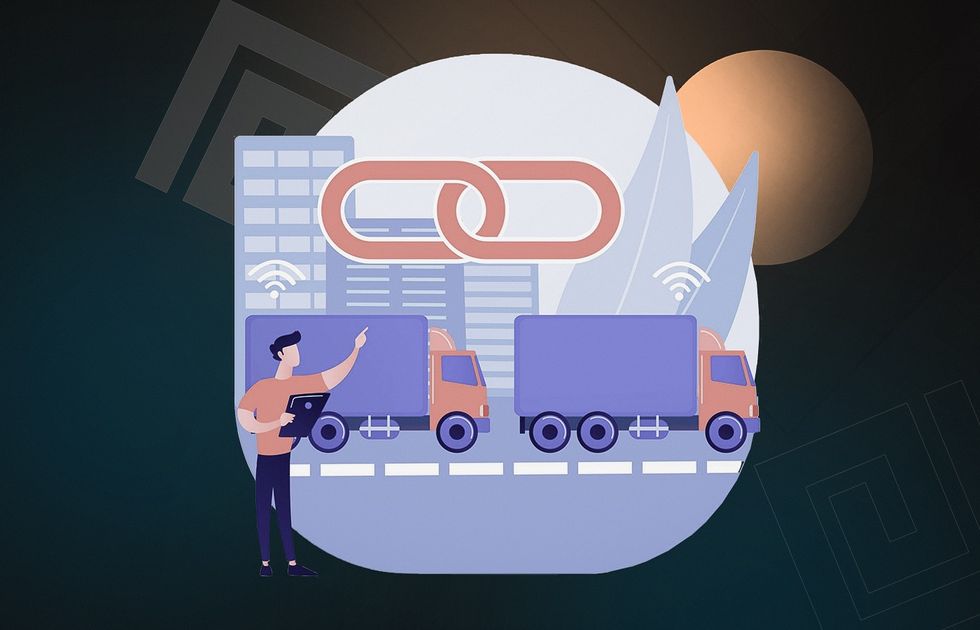 There can be much more advanced functionalities. In fact, you can make any idea a reality if you opt for a custom software development approach.
How to Choose a Shipping Management System Solution for Your Business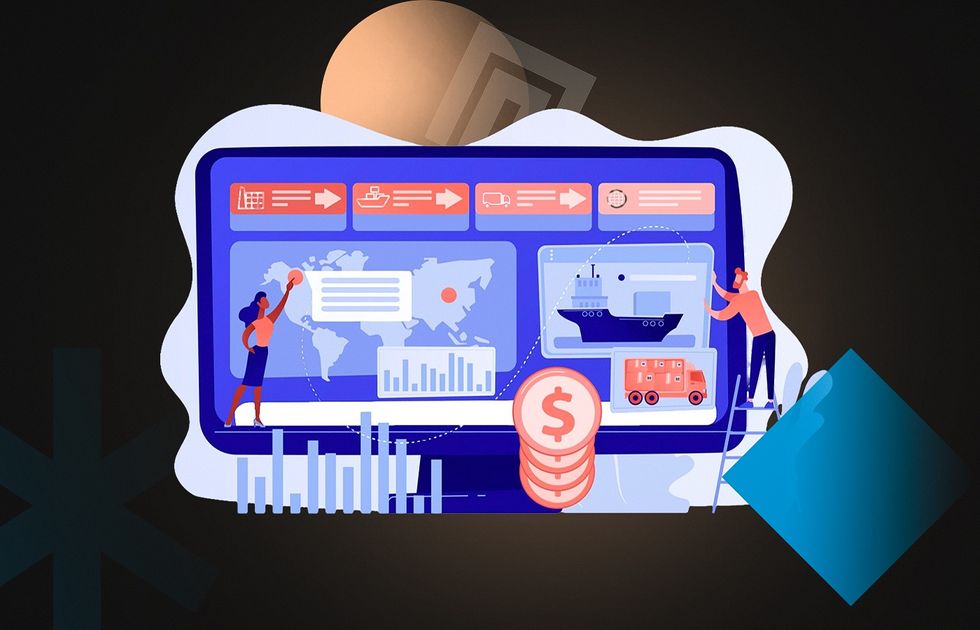 If you choose online shipping software among those available on the market, you should know the following. Top-notch quality and efficient shipping platforms typically offer the next set of features:
Order management
Shipment charges management
Route planning
Label printing
Shipment scheduling
Documentation generation and management
Shipment tracking
Return management
Analytics and reporting tools
Third-party integrations support
What's the main idea when choosing the best shipping app? Such software should have at least most of the features we just mentioned. Only in this case will you get a comprehensive system that will allow you to streamline your logistics processes.
In addition, it would be good if the shipping platform offered customization options and excellent customer and technical support. Plus, pay specific attention to shipping software pricing.
Shipping Software Companies: How to Choose
Let's assume that after careful thought, you concluded that you need a custom shipping management system. How can you find the perfect vendor to develop such software? Here are some suggestions:
Weigh Your Requirements
The first thing you should do when looking for a software development partner is to define your requirements.
What features are must-haves for your shipping system? What goals and issues should your software solve? You may also have assumptions about the technologies for your platform.
You'll clearly know what developer you need by giving it some thought. A list of requirements will be a foundation for your search.
Review Your Vendor's Portfolio
Another thing when choosing a company for shipping system software development is the presence of relevant cases in your candidate's portfolio. Therefore, before starting cooperation with a vendor, ensure that the developer has appropriate expertise in your industry and has worked on this specific type of software.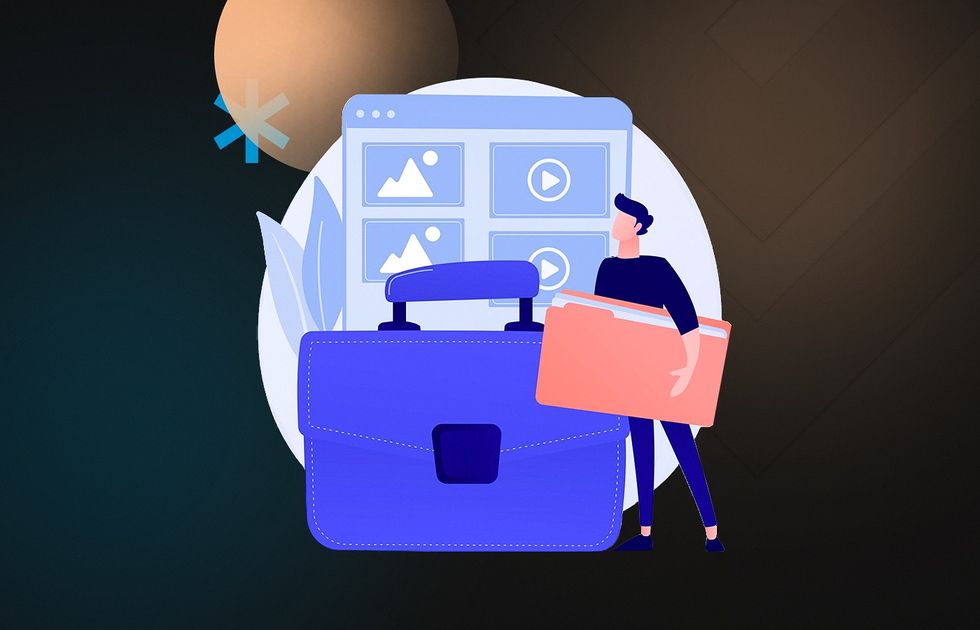 Conduct Meticulous Interviews
Viewing portfolios and communicating with candidates beforehand via email or messengers is fine. Nevertheless, the interview is when you learn about your vendor's experience, communication style, and successful projects in greater depth.
Prepare questions that interest you in advance. It can be anything: from the possibility of implementing advanced features to the candidate's expertise in particular technologies. A thorough interview will enable you to choose the best development company.
Why Choose Acropolium for Enterprise Shipping Software Development?
Acropolium has a well-deserved reputation and over 19 years of experience in the tech market. During this time, our agency delivered numerous secure projects in the logistics and transportation sectors.
Our experts have profound expertise and work with almost any coding language. We also guarantee the creation of GDPR-compliant software and ISO-certified processes.
We can provide mobile and web development services for:
Legacy shipping management system modernization
Cloud based shipping management system development
Robust multi-carrier shipping system creation
Freight broker software development
Freight forwarding software creation
Transportation management system development
And much more
On top of that, you'll benefit from our software development as a subscription service. We'll provide you with a dedicated team, verified expertise, and extensive knowledge for a reasonable monthly payment.
Acropolium Case Studies
Make sure of our advanced expertise in the best shipping platform development by viewing some cases from our portfolio.
Shipping Web Platform Development
For this web development project, we had to correct errors in the existing shipping management system. Therefore, it was critical to the client that our team smoothly integrated into the workflow and brought the software to perfection.
To make this possible, we conducted a complete platform audit and optimized it. Our dedicated specialists also fixed bugs and decreased the server load. Plus, we integrated new third-party services to save costs.
As a result, we delivered top-notch web based shipping software that helped our client to boost monthly profits by 37%.
Mobile App Development and Web Platform Optimization for Shipping Service Provider
This project required our team to develop an iOS application MVP and improve the web-based and Android shipping apps.
Our team conducted an audit and examined the existing Android and web solutions. First, we fixed the bugs in the client's existing software and then moved on to creating an iOS app MVP from scratch. We completed all these tasks in just three months.
As a result, Acropolium experts increased the shipping platform's security by 90% and improved the session speed by 28%.
IoT-Based GPS Fleet Tracking Application Development
As part of this project, our team had to develop a solution that uses the Internet of Things for real-time GPS tracking of the fleet.
To implement this project, we ensured seamless data transmission from more than 1,000 fleet tracking devices. We have also created storage for all data and an efficient reporting system.
As a result, we have built a reliable tracking system that displays over 1000 vehicles on the map simultaneously.
Final Thoughts
The modern logistics and transportation business can only make it with a shipping management system. It's especially critical given the ubiquitous digital transformation and the rise of online delivery.
If you need custom shipping software, you are in the right place. Consider Acropolium as your reliable IT outsourcing vendor that can develop shipping apps for small business or an enterprise. We offer fruitful subscription-based cooperation. So feel free to contact our team, and let's get to work.
Sources of Information