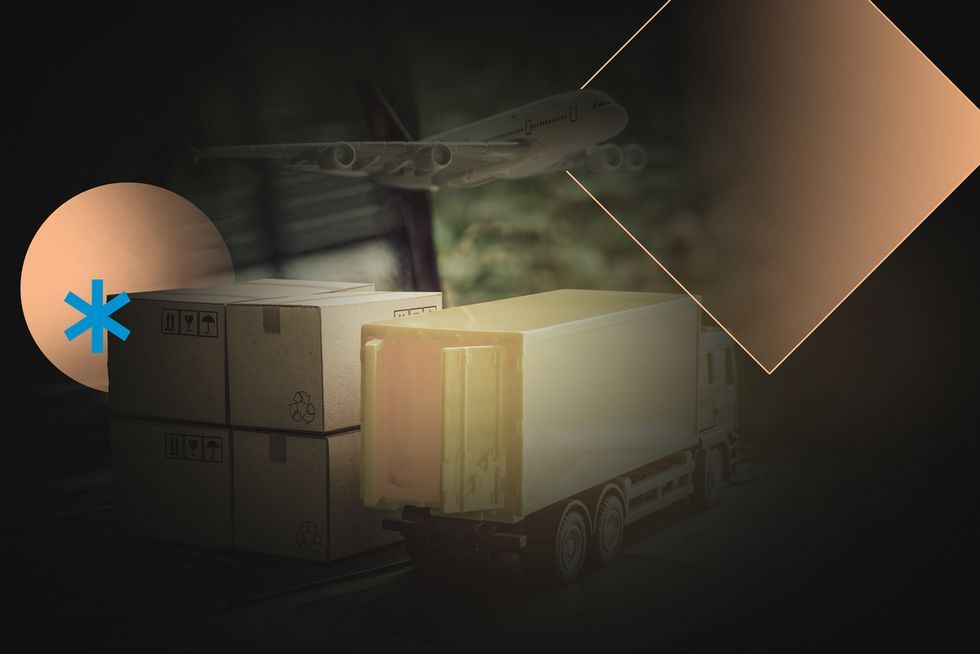 This article is your guide to building a freight forwarding system.
Freight forwarding costs are soaring. You're spending more money on arranging shipments with carriers and booking warehouse space than ever before. Can custom freight forwarding software solutions help here? In a word: yes.
Think about it: escalating carrier rates wouldn't have such a big impact on your bottom line if your processes were picture-perfect. Yet this is rarely the case, and quotation and documentation mistakes cost money. This is where freight forwarding software can help.
"It's almost impossible for freight forwarders to keep costs down if they use different systems and APIs for document exchange, payment processing, and shipment tracking. Full-fledged freight forwarding software can replace all these systems and drive substantial savings. Some of Acropolium's custom solutions have helped businesses save up to 50% on third-party services and non-optimized processes." Oleksii Glib, CEO at Acropolium
In a nutshell, freight forwarding software puts quotes, payments, documents, and reports together for faster, error-free operations. In this article, we'll look in more detail at why that's important, how it can happen, and how you can develop freight forwarding software to make your business more profitable. Along the way, we'll cover how:
Freight forwarding software helps you sidestep tough challenges associated with invoicing, shipment tracking, and communication with carriers.
If you adopt different systems for tracking, documentation, and quotes, you may be snowed under with data. Freight forwarding software consolidates all these systems to make your life easier.
The key features of freight forwarding software boil down to those that facilitate daily tasks for your freight managers and system administrators.
It only takes the right software vendor to build a freight forwarding solution in seven steps, from planning to integration and upkeep.
Tailor-made freight forwarding software is jam-packed with the value that no packaged solution can provide.
Let's go!
Freight forwarding in 2021-2025: The trends driving software development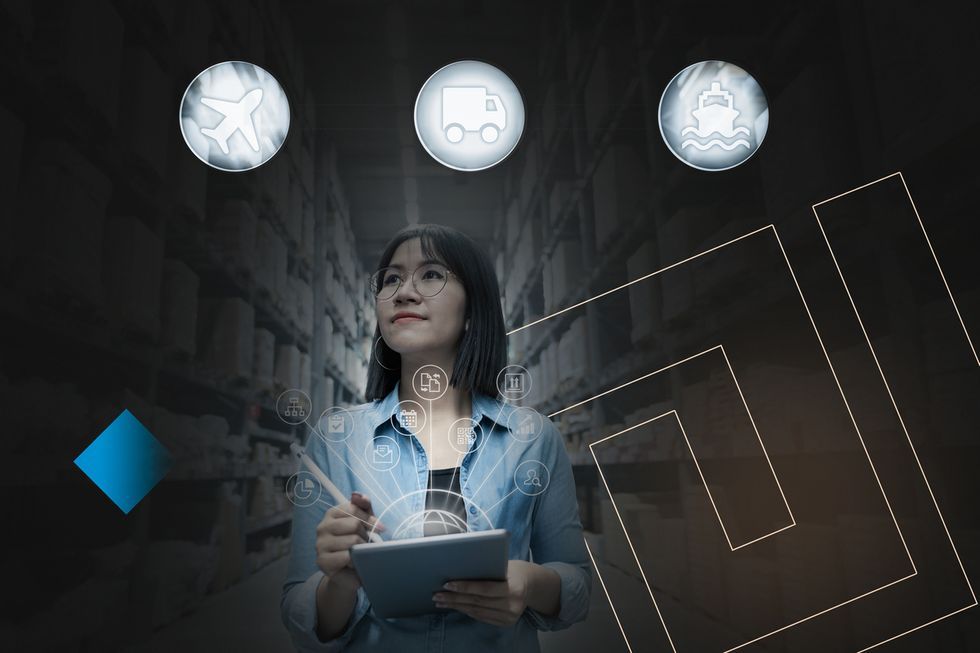 In 2021-2025, the freight forwarding industry is set to get a second wind after the effects of the COVID-19 pandemic. Even though losses in the logistics sector were as high as 18% in some countries in 2020, the future seems bright for you as a forwarder.
As countries reopen their borders, the demand for transportation will spike. Outdated dispatch management solutions are poorly placed to cope with a surge of demand. This is why major industry trends aim to future-proof freight forwarding systems for:
Automation. What if you could collect quotes, monitor fuel prices, and handle orders without lifting a finger? This is what the freight forwarding process will look like in 2021-2025, thanks to artificial intelligence and AI-powered chatbots.
Consolidation. Using a haphazard range of third-party websites will become a thing of the past. As you head toward 2025, you will want all quotations, documents, and shipments to be available in one system.
IoT readiness. IoT devices like vehicle location trackers, sensors, and logging systems are becoming more and more common, meaning that freight forwarding software development will happen with IoT in mind. With so much crucial data about trucks, containers, and cargo available, systems will need to be able to store and break it down into insights.
Transparency. Third-party logistics (3PL) services should be transparent, and freight forwarding is no exception. Increasingly, shippers are looking to verify transactions on the go while customers want to track shipments. Providing partners with 24/7 access to their order statuses and tracking information is a good start.
These are just some of the directions the industry is taking. The question is, how can you keep up with changes? Spoiler alert: adopting freight forwarding software can make a big difference.
Which processes can a freight forwarding system optimize?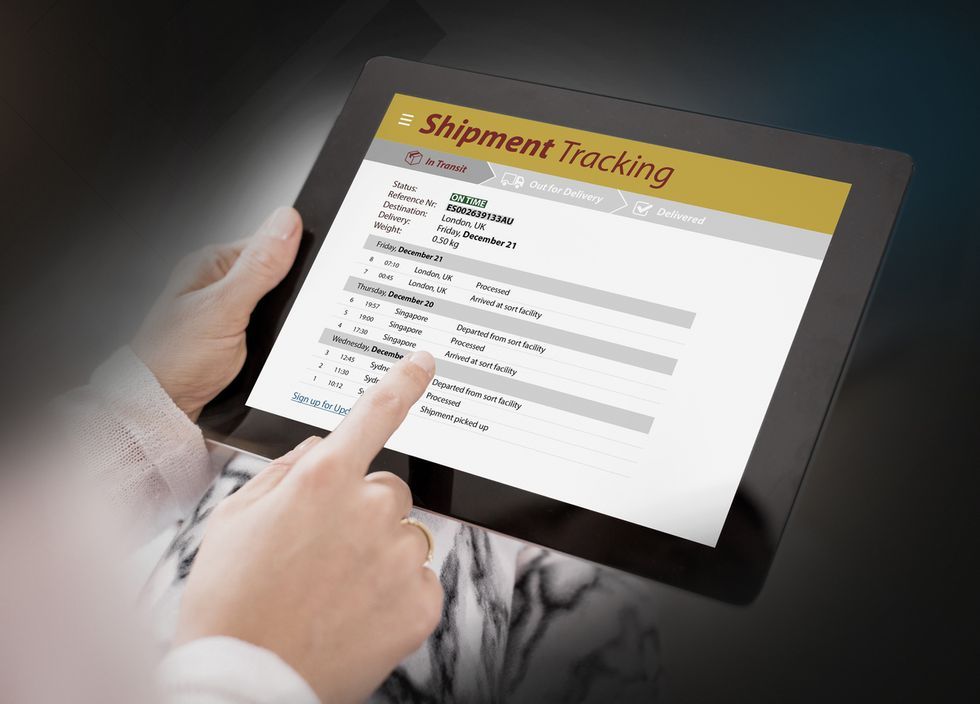 Do you remember what logistics processes were like 20 years ago? Here's a hint: you had to hold dozens of in-person meetings and make hundreds of calls every day. You spent weeks arranging a shipment that you can now set up in a matter of hours. And your overhead costs were too high to meet your annual revenue targets. Non-optimized processes have plagued the transportation industry for years, but now technology has turned the tables. Today, freight forwarding and logistics software systems make complicated tasks simple, allowing you to automate the way you manage:
Freight rates
Documents
Shipments
Deliveries
Industry giants like DHL and Kuehne+Nagel use software solutions for a good reason: because they work. And the benefits are clear:
Reduce time-consuming communication with carriers. With freight forwarding software, you can filter out carriers that aren't a good fit for a particular shipment based on location, cargo type, or shippers' requirements in just a few clicks. You can then select the best air, rail, ocean, or road freight option from the rest.
Avoid costly mistakes. There's always a risk of human error when preparing bills of lading or export licenses. Freight forwarding software is made to avoid mistakes in the first place.
Get over the documentation hump. Software streamlines document creation and approval. For forwarders like you, it's a way to overcome paperwork and cut through red tape easily. Read about e-AWB for freight forwarders.
Save time making and collecting payments. Custom freight forwarding software can ease your financial relationships with shippers and carriers. When integrated with a payment platform, you can use it to accept payments for your services and send payouts to your partners.
Give shippers a heads-up. It's easy to get bogged down in thousands of third-party shipments on a carrier's website. With custom software, you can improve your service by tracking only the shipments you're managing. You can then directly keep shippers posted on shipment statuses and send arrival notices to consignees.
Plug your budget holes. A freight forwarding solution saves you from putting up with third-party service subscriptions. By replacing a multitude of systems with a single custom solution, you can track your business expenses more consistently.
With these optimized business processes, you're bound to manage more shipments while saving your staff from tedious tasks. Let's turn to look at the software features that can make this happen.
Essential freight forwarding software features for your team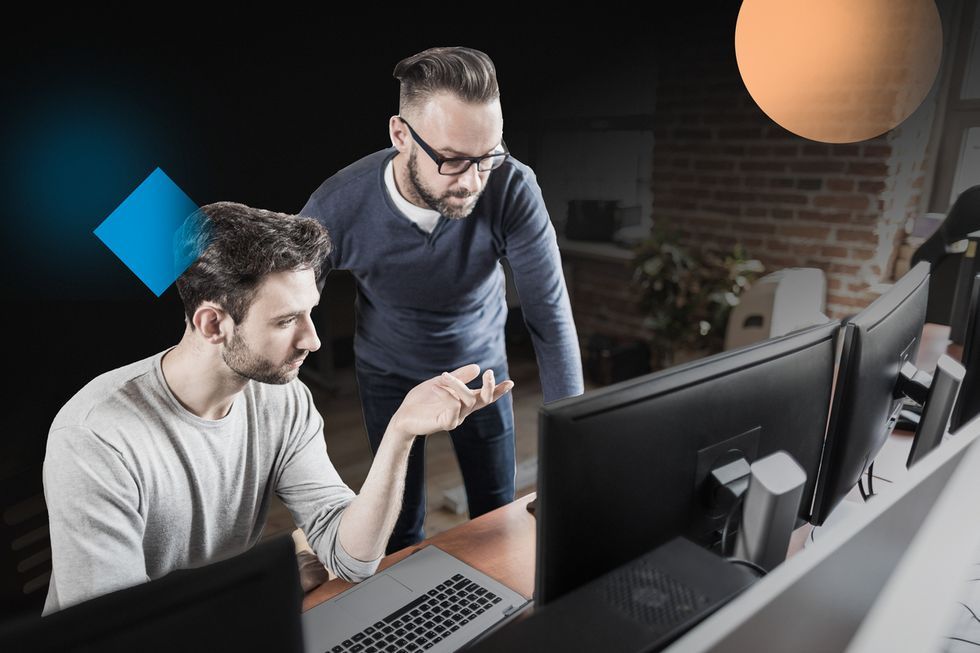 As a forwarder, you want software features that will meet the needs of both your managers and administrators. Freight forwarding software features can vary from one solution to another, but some of them are standard and should find their way into your system, too.
5 must-have freight forwarding software features
Quote generation
A quotation tool makes it easier for your managers to deal with freight rates and shipping surcharges. It brings them to one place, where they can edit and approve quotes for every mode of transportation or customer.
Billing and invoicing
This is a basic feature to consider during custom software development for freight forwarders. It allows your staff to generate invoices with pre-determined forms and send them to your customers and agents. You can also refine your invoicing process with a built-in payment platform to enable transactions directly in your system.
Document generation
Most shipments require standard documents, and your software should generate them automatically. This will cut the time your managers spend issuing bills of lading and export certificates as they bundle them with commercial invoices.
Consider opting for logistics EDI integration here so that you can file and send documents to your partners on the go. For non-standard cargo, EDI allows you to easily upload documents such as dangerous goods certificates and cargo insurance certificates for a specific shipment.
Real-time shipment status tracking
Your customers expect you to provide updates on their orders. To meet their needs, you can choose to visualize all shipping data in your software for real-time shipment tracking across multiple carriers, just like in FourKites. Your solution can also include dynamic delivery estimates and email notifications to keep your customers informed before they even ask you for updates.
Rate comparison
With a rate comparison tool, your managers can juxtapose freight rates from carriers based on cargo types and locations. It provides better visibility into shipping prices so that you can handle shipments as cost-effectively as possible.
3 advanced freight forwarding software features for administrators
CRM
A customer management system for freight forwarding software can be designed to keep your business, carriers, and shippers on the same page. As an administrator, you land on a CRM dashboard to track interactions with all parties. From there, you can view how your freight managers and sales teams guide your customers. If there's anything you could have done better as a forwarder, you'll find it out thanks to a CRM system.
Analytics
Data analytics lead to better business decisions. With data-rich reports, administrators can oversee the performance of carriers and the productivity of every freight manager on your team. Reports deliver insights on whether your staff and partners are up to the job, how many delayed shipments you have, and who your highest-paying customers are. You can even customize freight forwarding reports to measure the metrics you want.
Accounting
For spreadsheet-free accounting, you need your freight forwarding invoices and financial reports to flow into your accounting system. When they're successfully integrated, you can avoid repetitive data entries as you record surcharges, capture gains and losses, or do your taxes.
Why does custom freight forwarding software outperform out-of-the-box systems?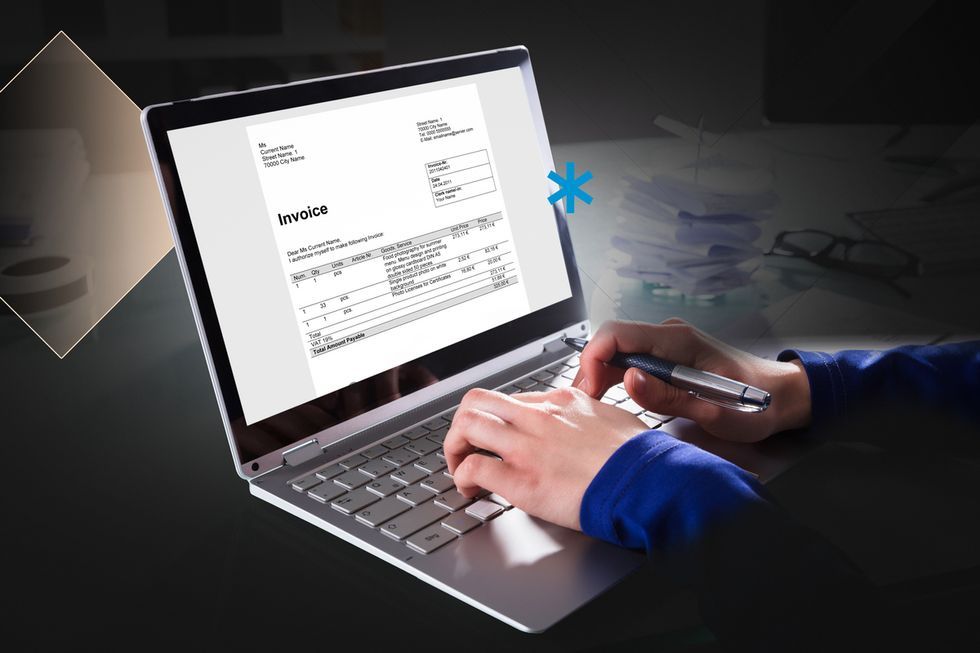 Freight forwarding is complex. As a result, customized freight forwarding solutions have nothing to do with their out-of-the-box (OOTB) counterparts, although their features sometimes overlap.
Here's how custom software development can benefit you as a forwarder:
You always get the features you're paying for
An OOTB freight forwarding system is a scattershot collection of features. Even if you only need it to generate documents for trucking companies, you still have to pay for all the advanced functionality it offers. For example, if you only manage shipments locally, you don't need features that help move cargo overseas. This sort of upselling doesn't happen with a custom freight forwarding solution.
You can avoid training your freight managers over and over again
You can't control updates to an off-the-shelf freight forwarding system. Sometimes, providers turn their OOTB software upside down for a new improvement, leaving you with a whole new solution to explore. These updates may catch your team off guard and create the need for additional training to keep up. With a tailor-made freight forwarding solution, you're in the driver's seat to decide whether to upgrade things or not.
Your business can forge its own path
When building a freight forwarding system for a logistics company, professional vendors like Acropolium always look at your competitive landscape. This means you can take your competitors' restrictions and turn them to your business advantage. It's canned freight forwarding software that imposes these restrictions. By removing them with a custom solution, you can be one step ahead to winning more customers.
You own the scaling process
With a customized freight forwarding system, you can start with basic features (rates and documentation) and add advanced ones (inventory features and tracking) as you grow. OOTB solutions aren't that flexible, and SaaS providers can hinder your scaling process if they don't offer the functionality you need in their pre-planned packages.
For obvious reasons, a tailor-made freight forwarding system can't beat an off-the-shelf one in terms of deployment time. However, if you can afford to wait to get the benefits of a custom solution, software developed by a reliable partner can give you a competitive edge.
7 steps to hassle-free software development for freight forwarding companies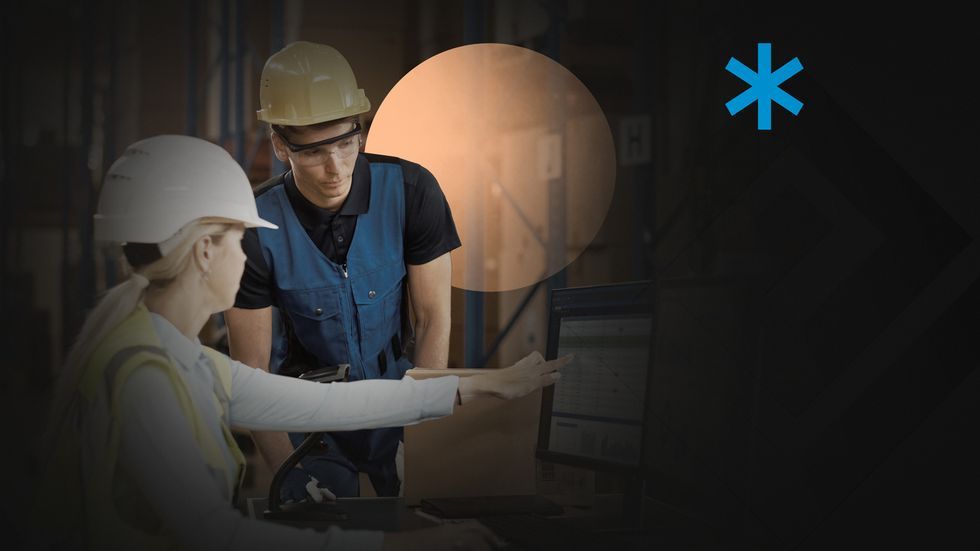 If you've made the decision to breathe new life into your forwarding processes, custom software is the solution you need. Developing tailored software usually involves seven steps:
Planning, taking into account your resources, unique software features, and business objectives
Technology selection based on your company's needs and forwarding processes
Design and coding to build the technical foundation of your forwarding system
Website integration for web-based system availability
Testing within your company to see what works for your freight managers and what doesn't
System troubleshooting and a full-scale rollout to integrate it with other software you rely on, as well as your carriers, shippers, and agents
Finishing touches and maintenance
If you're developing in-house, these steps form a basic roadmap to build custom freight forwarding system software. Alternatively, if you're looking for an outsourced team to build freight forwarding software, your project will start with finding a suitable vendor. In a complex area like freight forwarding, experience is key. The advantage of outsourcing to an experienced partner like Acropolium is that the vendor will know the challenges better.
The Acropolium difference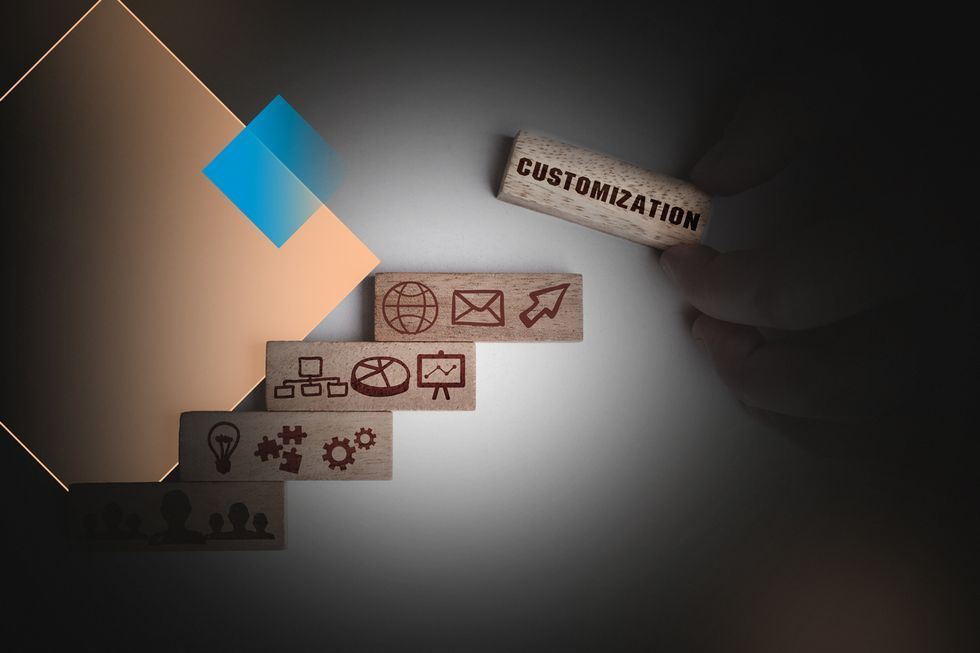 At Acropolium, we know how to build freight forwarding software that fits your business needs. Over the last few years, we've expanded our portfolio with many tailor-made solutions for logistics companies. Some of these solutions include:
Web-based platforms that connect carriers and shippers
Real-time tracking management systems
Cargo monitoring solutions
AI-powered bots for automated data collection
EDI software for document exchange at regional and global levels
With these solutions, we've simplified the daily grind for Acropolium clients ranging from small businesses to large enterprises. We can build a freight forwarding system for a logistics company of any size and are ready to bring our expertise to your project.
Read also: How to migrate your software to the cloud.
The bottom line
As a forwarder, there's not much you can do about ever-increasing freight rates, surcharges, and fuel costs. But you can improve processes that are prone to human error, such as documentation and quotations, to stop mistakes eating away at your profits.
Freight forwarding software automates these processes. It lets you easily negotiate tariffs with carriers, arrange shipments, track them, and deliver better service for your customers. What's more, unlike out-of-the-box offerings, customized freight forwarding software can incorporate all the features your company requires and scale as you need it.
If you have the team and capacity, you can create freight forwarding system in-house. However, a professional team of outsourced developers can give you a competitive edge in terms of development experience.
At Acropolium logistics software development company, we've spent years growing a strong team with the industry's best minds. If you'd love to see them put their knowledge into your custom freight forwarding solution, contact us to get the conversation started.