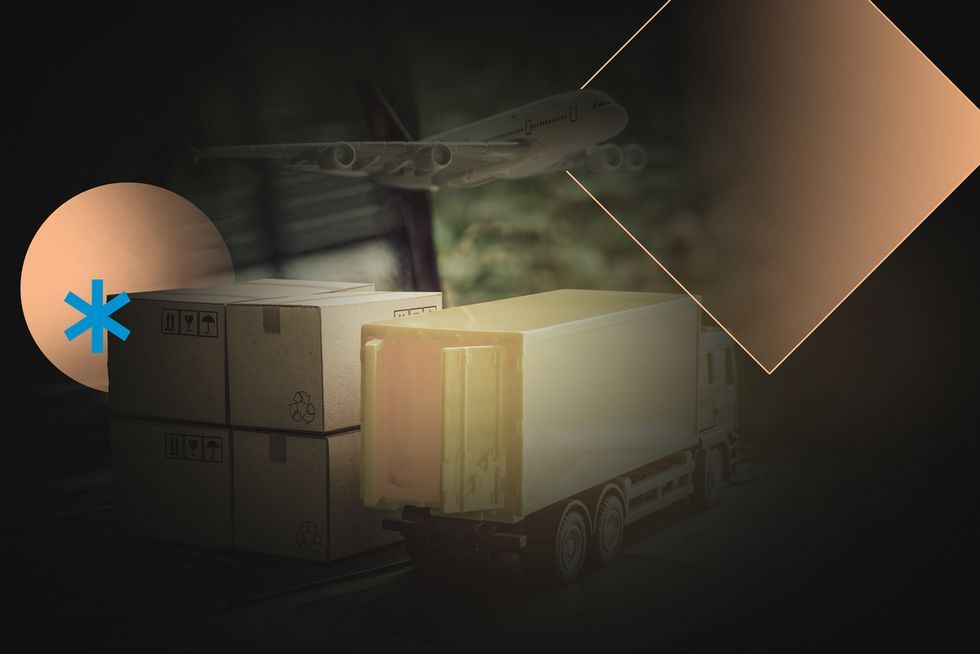 Freight rates are growing exponentially. As a result, you can encounter costly shipments and warehouse space, not even to mention surcharges. Is there a solution to optimize your expenses? Adopt freight forwarding software.
Ultimately, freight management systems offer more than just cost-effectiveness. Such platforms streamline payment, document preparation, and other freight-related processes. Today, we'll discuss why it matters, how such software works, and what you need to make one.
What Is a Freight Management System, and How Does It Work?
Let's first dig into the concept of freight management.
Freight management involves the tracking and management of cargo delivery. It's a part of the logistics process covering the entire supply chain, from warehousing to inventory and transportation management.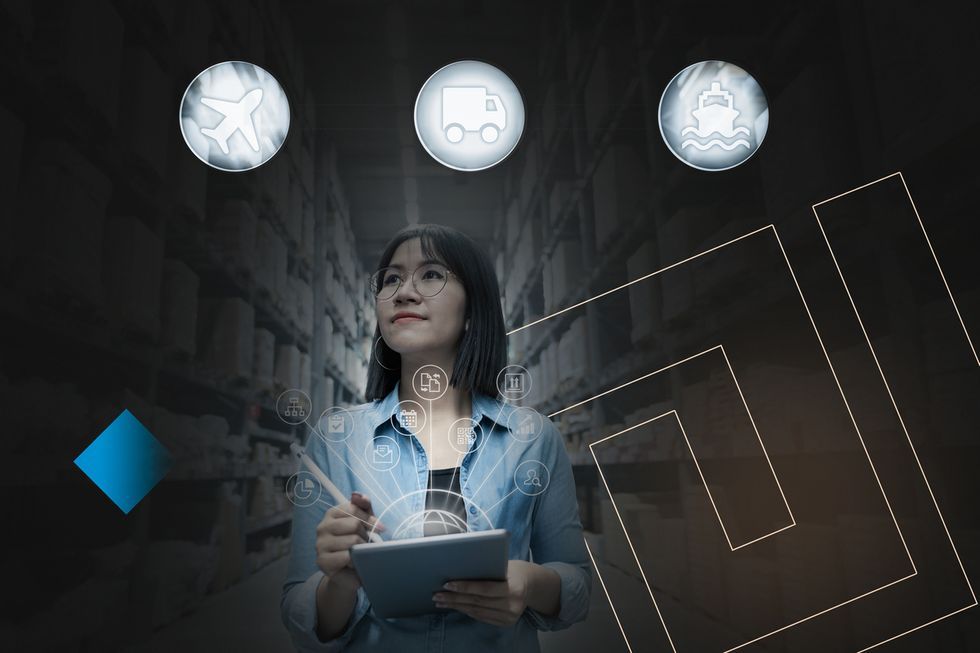 Freight management software is a system that facilitates the monitoring of all freight movements. It offers robust tools allowing logistics companies to optimize and automate numerous tasks. Some of those include:
Document management
Freight rates management
Carrier selection
Route selection
Shipment management
Tackling those tasks sounds simple. But is it? Read on to discover what features you need to achieve a hassle-free freight management process.
Freight Management System Features
As a forwarder, you want software features that will meet the needs of both your managers and administrators. Freight forwarding software features can vary from one solution to another, but some are critical and should find their way into your system, too.
Brief Overview of the Freight Management System Features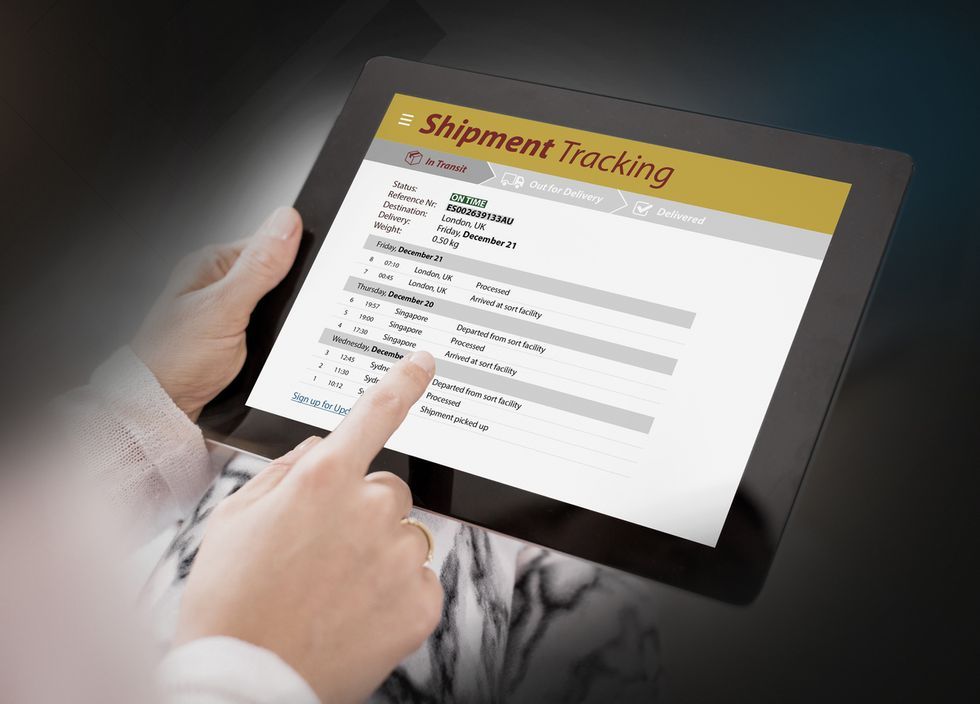 Here are the core features to include in your freight management solution:
Carrier selection. This feature allows choosing the carrier with the best freight rates and delivery times.
Route optimization. This function helps logistic companies optimize their budgets by selecting the optimal route and transport type and balancing the freight load.
Documentation and regulations management. This one ensures regulatory compliance and timely document preparation and submission.
Tracking and tracing freight. This feature allows tracking of every package or container in real-time.
Data collection and analytics. This functionality enables streamlining freight forwarding by gaining insights from gathered data.
Selecting and Managing Vendors and Carriers
Following the capabilities of your transportation business, you have several options for implementing carrier selection and management functionality. In particular, it depends on whether you have your own fleet or require third-party carrier services.
Owning a fleet. If you can buy a fleet and aim to oversee drivers yourself, you need to integrate the fleet management system into your freight forwarding software. It's especially relevant for road transport. If your enterprise owns ships or planes for large-scale transportation, a fleet management platform will come in handy, too.
Leveraging third-party carrier services. This option is more common since most businesses can implement it effortlessly. Third-party carriers are companies that completely take over the freight transportation process. Those are such popular carriers as DHL, FedEx, UPS, or contract firms that provide dedicated transportation services.
If you opt for the second option, namely using third-party carriers, you require a transportation management system. It's software for managing transport operations integrated with your ERP on the one side and the third-party carrier system on the other.
In this case, your freight forwarder software will operate like that:
The system creates a pickup request when there is a need for cargo delivery
The software then displays the available carriers and their rates
You book the carrier that suits you, specifying the load and pickup time
Next, the carrier signs the bill of lading, i.e., the agreement between the shipper and receiver
After that, you can track the movement of the cargo along the route
Upon delivery, the carrier receives an invoice for its services
Route, Load, and Transport Optimization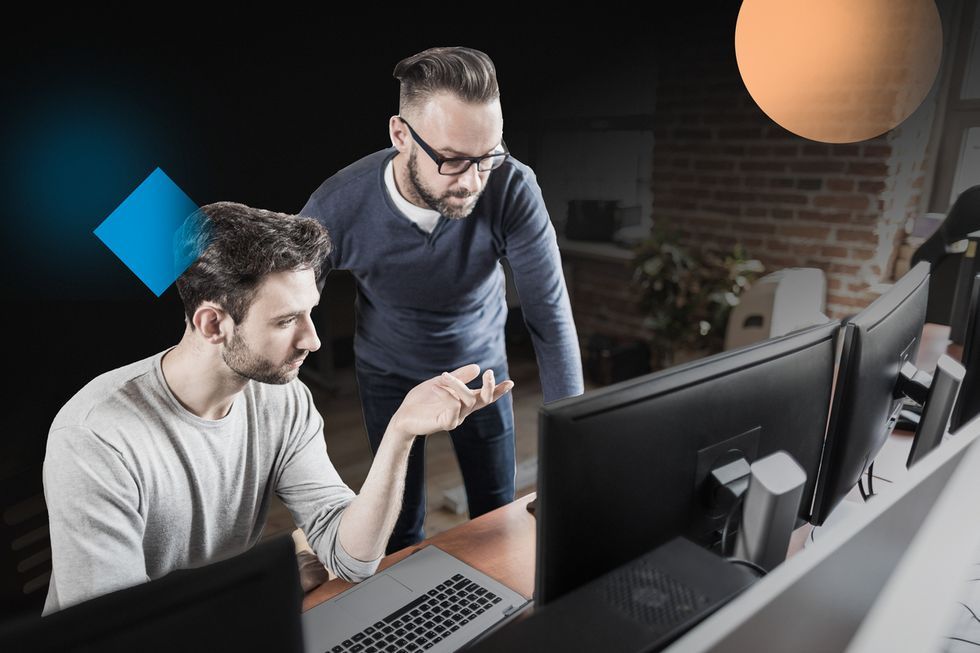 Route optimization is another feature you need in your freight forwarders software. This functionality is necessary both for those businesses that have a fleet and for those that use third-party carriers.
In either case, you might run into situations where your carrier is backed up in traffic or is transporting half-empty containers. Such instances will affect your budget accordingly.
The good news is that you can optimize transportation by integrating the following features into your freight forwarder system:
Route Optimization
Build the most efficient route for cargo delivery by integrating routing software into your freight management system. It can be both AI usage in transportation or APIs like MapQuest or Google Optimization Tools. This way, you can specify your shipping conditions, choose the transport mode and destinations, and the system will pick the most optimal route for you.
Load Optimization
Load optimization functionality considers the freight's weight and size and matches those with the load possibilities of a specific type of transport. This feature will allow you to load as much cargo as possible into the least number of vehicles and containers.
Transport Optimization
Another feature of a freight forwarding software that will allow you to make the shipment process as cost-effective as possible is transport optimization. In this regard, you can use multimodal or intermodal transportation.
Multimodal transportation involves using several types of transport in the transportation process. It's usually not only faster but also cheaper for freight forwarding companies.
Intermodal transportation involves engaging various carriers for different parts of the route, choosing the lowest rates and the fastest delivery times. In such a case, it will be necessary to manage several contracts, but this is a streamlined process in software for freight forwarders.
Documentation and Regulations Management
Dealing with freight forwarding means having a lot of paperwork. Your other concern is compliance with numerous regulations that vary from country to country. Still, you can automate document preparation and generation by implementing the following features into your freight transport management system:
Claim Management
Freight claims guarantee that your assigned carrier takes full responsibility for each shipment. Each carrier has different requirements for submitting and processing claims, so efficient management of this process is critical to your cargo's safety.
By implementing the claim management feature, you streamline the process of submitting claims and receiving compensation as quickly as possible. You must connect such functionality to your carrier's system to ensure smooth document exchange.
Documentation and Regulations Management
Such documents as bills of lading, waybills, customs invoices, or certificates of origin typically relate to international transportation. Therefore, carriers must ensure that their cargo complies with the regulations of various countries. For this, the best freight forwarding software must include tools for exchanging documents and collecting regulatory data. Other features include the ability to generate digital bills of lading and e-AWB.
Tracking and Tracing Shipments
You have the following options for your freight management solution to track and trace shipments:
GPS Vehicle Tracking
Vehicles equipped with GPS and OBD II systems transmit information about their current location, fuel consumption, the temperature inside the vehicle, etc., to the parent company via GPRS. In this way, you can follow the transportation process through GPS tracking software.
Package Tracking
GPS allows you to track the location of a specific vehicle but not individual packages. You can use barcodes or RFID chips to trace the latter. For this to work, each box or container must include one of these code-carrying technologies. Since the codes get scanned at different shipping stages, you'll receive regular updates on your cargo's location.
Advanced Freight Forwarding Software Features: Data Collection, CRM, Analytics, and Accounting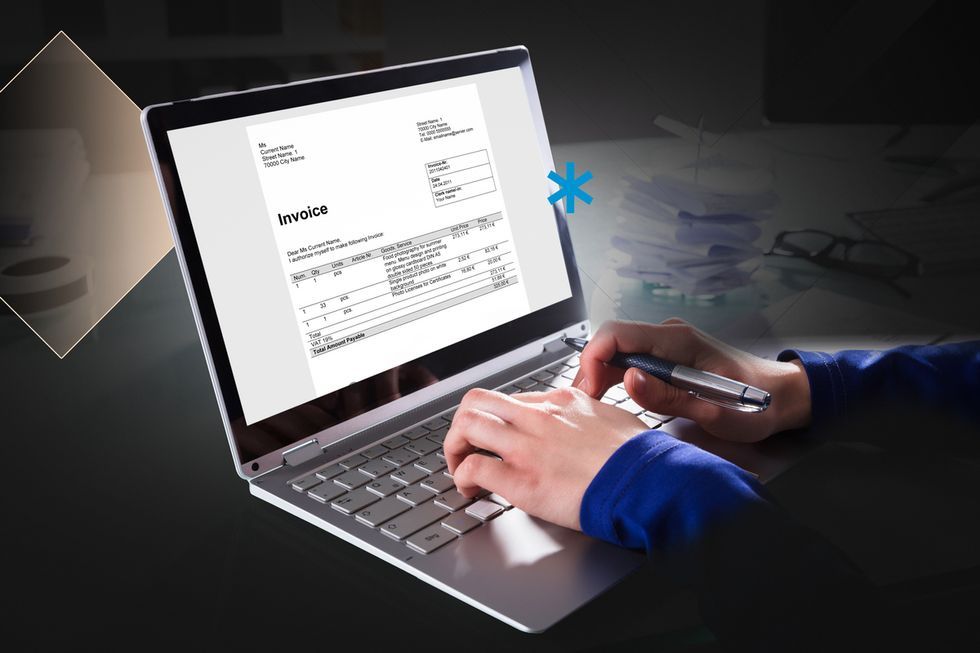 You may also supplement your freight forwarding management system with additional helpful features. The following will enable you to administer all freight forwarding processes with higher precision and better outcomes:
Data Collection and Analytics
Data collection and analytics lead to better business decisions. With data-rich reports, administrators can oversee the performance of carriers and the productivity of every freight manager on your team. Reports deliver insights on how many delayed shipments you have and who your highest-paying customers are. You can even customize freight forwarding reports to measure the metrics you want.
CRM
A customer management system for freight logistics software can be designed to keep your business, carriers, and shippers on the same page. As an administrator, you land on a CRM dashboard to track interactions with all parties. You can also view how your freight managers and sales teams guide your customers.
Accounting
For spreadsheet-free accounting, you need your freight forwarding invoices and financial reports to flow into your accounting system. By using freight forwarding software, you can avoid repetitive data entries when successfully integrated as you record surcharges, capture gains and losses, or do your taxes.
The Reasons for Building a Freight Management System
Considering all those features, building freight forwarding management software could seem a challenging task. Yet, it has a lot of advantages. Here are a few reasons why you need to create such a system:
Reduce time-consuming communication with carriers. With freight management software, you can filter out carriers that aren't a good fit for a particular shipment.
Avoid costly mistakes. There's always a risk of human error when preparing bills of lading or export licenses. Freight and logistics software is made to avoid mistakes in the first place.
Get over the documentation hump. Software streamlines document creation and approval.
Give shippers a heads-up. With custom software, you can improve your service by tracking the shipments you're managing. You can keep shippers posted on shipment statuses and send arrival notices to consignees.
Plug your budget holes. A freight transport management system saves you from putting up with third-party service subscriptions. You can replace many systems with a single custom solution.
Freight Management System Deployment
There's one more thing about freight management system software worth mentioning. Learn how you can deploy such a platform in your company.
How Can Freight Forwarding Software Be Deployed in a Logistics Company?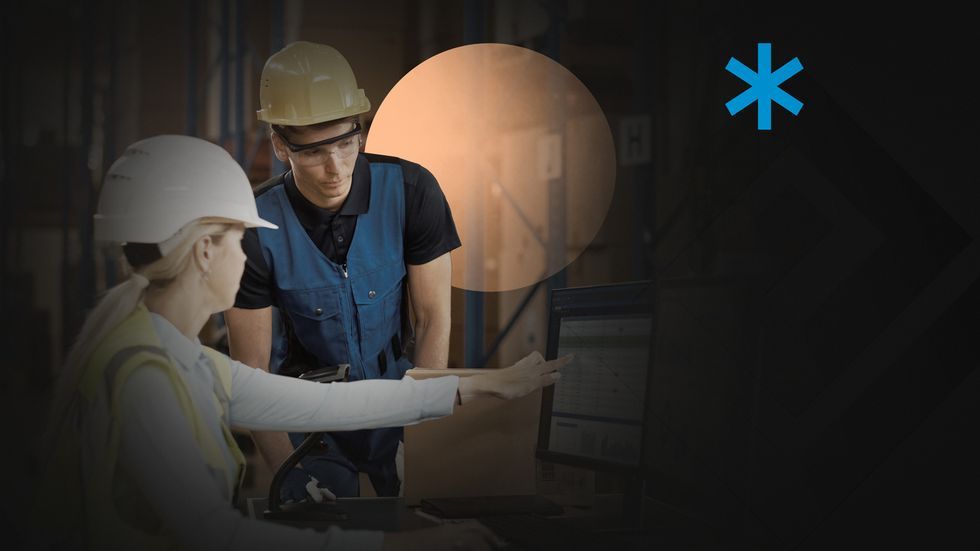 There are two ways to deploy an online freight forwarding platform:
Freight management system as a standalone solution (SaaS platform). It's a cloud-based platform most often used by carriers to optimize routes and manage dispatches.
Freight management system as part of a transportation management system (TMS). In this case, freight management is a separate module that complements the full-fledged TMS. Shippers who require greater functionality for logistics management typically choose this software.
How Does the Forwarding Management System Interact with Supply Chain Participants?
Generally, there are several participants in the supply chain, including shippers, carriers, and brokers. Let's review each role more closely.
Shippers
Shippers are in charge of the entire freight movement process. They start with a quotation request and an arrangement with a carrier, then submit freight documentation to freight forwarding system software and monitor the shipping process until the cargo is delivered to the customer.
Carriers
Carriers use the best freight management software to streamline communication with shippers and route planning. They respond to shipping queries and provide real-time freight tracking information.
Brokers
Freight brokers or forwarders facilitate the transportation process as an intermediary between shippers and carriers. They settle shipping with carriers, prepare the necessary documentation, and manage the load. In this case, software for freight forwarders helps tackle the mentioned tasks effortlessly.
Custom Freight Forwarding Software vs. Out-of-the-Box Systems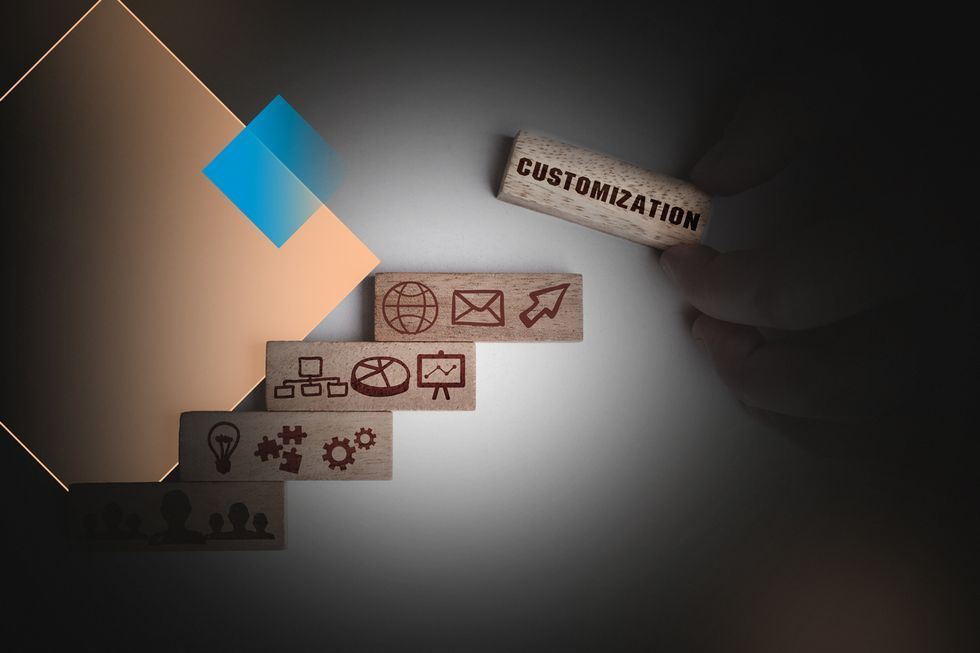 Freight forwarding is complex. As a result, customized freight forwarding solutions have nothing to do with their out-of-the-box (OOTB) counterparts, although their features sometimes overlap.
Here's how a custom freight management system can benefit you as a forwarder:
You Always Get the Features You're Paying For
An OOTB freight forwarding system is a scattershot collection of features. Even if you only need it to generate documents, you still have to pay for all the advanced functionality it offers. This sort of upselling doesn't happen with a custom freight forwarder solution.
You Can Avoid Training Your Freight Managers Over and Over Again
You can't control updates to an off-the-shelf freight forwarding system. These updates may catch your team off guard and create the need for additional training to keep up. With a tailor-made freight forwarding software solution, you're in the driver's seat to decide whether to upgrade things.
Your Business Can Forge Its Path
When building freight forwarding management software for a logistics company, professional vendors like Acropolium always look at your competitive landscape. It means you can take your competitors' restrictions and turn them to your business advantage.
You Own the Scaling Process
With a customized forwarding management system, you can start with basic features and add advanced ones as you grow. OOTB solutions aren't that flexible.
For obvious reasons, a tailor-made freight forwarder platform can't beat an off-the-shelf one in terms of deployment time. However, if you can afford to wait for a custom solution's benefits, software developed by a reliable partner can give you a competitive edge.
How to Choose Freight Management Software for Your Business?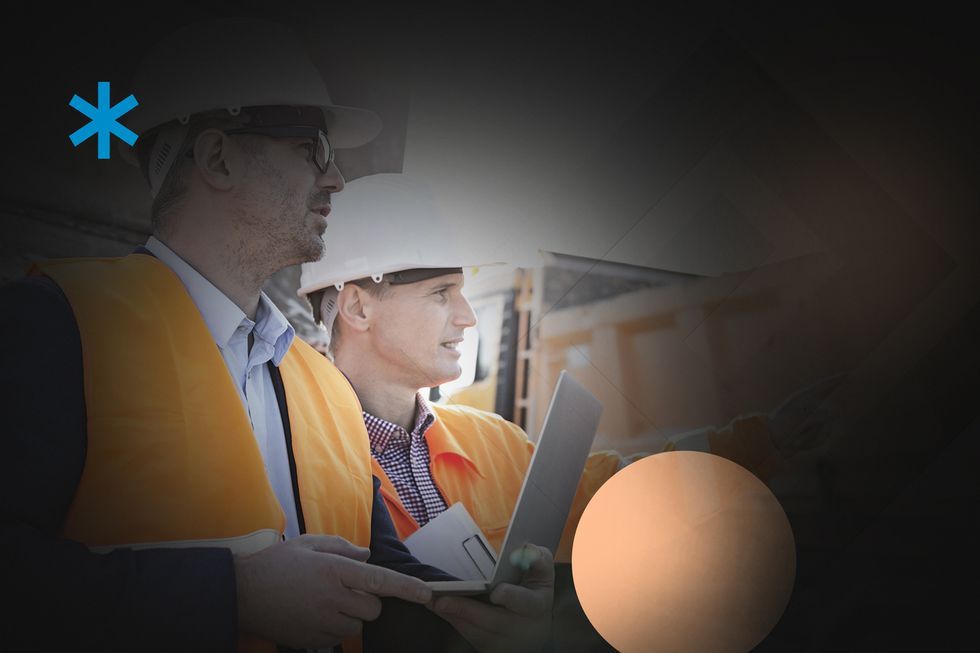 If you decide to go with out-of-the-box freight shipping software, ensure you get the best deal. Here's what to look for in the freight forwarding systems:
Carrier and vendor selection feature
Route planning and optimization feature
Document management feature
Real-time freight tracking feature
Data management and analytics features
Any best software for freight forwarders should include these modules. Plus, check if the platform is user-friendly, easily scalable, and cost-effective for your business.
Freight Forwarding Software Companies: How to Choose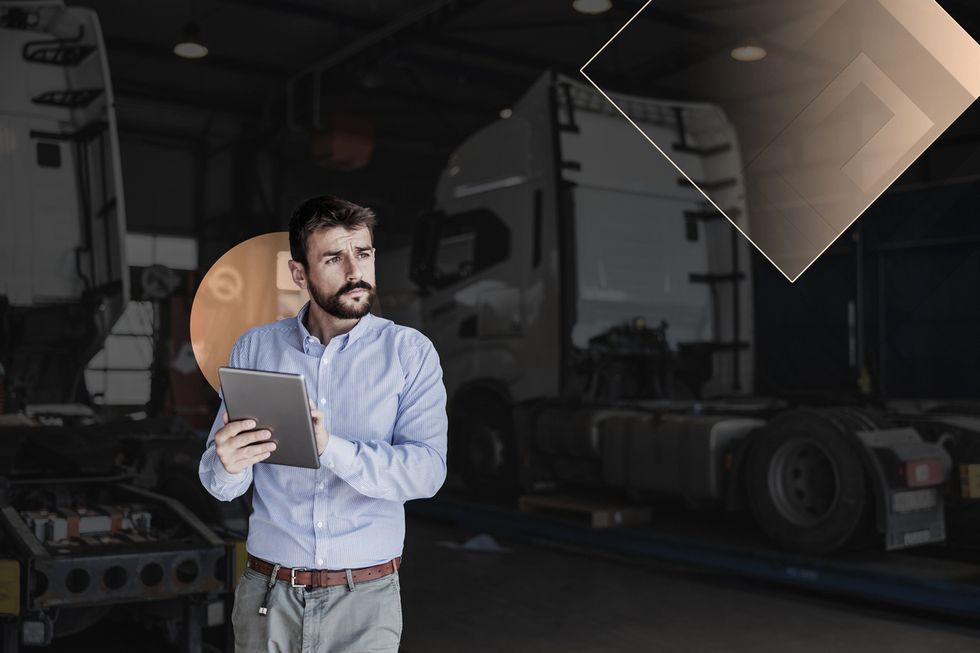 To develop custom freight forwarding software, you can either assemble an in-house team or find an IT outsourcing vendor. But how to choose one with a verified reputation among numerous freight management solution companies?
Consider the following tips:
Make a clear list of freight forwarding software requirements before looking for a vendor
Evaluate the candidate's portfolio to learn more about their experience, core technology, and the number of successful projects.
Explore unbiased reviews of your potential vendor on platforms like Clutch.
Conduct thorough interviews to learn more about your candidate
Why Choose Acropolium?
At Acropolium, we know how to build freight forwarding software that fits your business needs. Over the last few years, we've expanded our portfolio with many tailor-made solutions for logistics companies. Some of these bespoke software solutions include:
Web-based platforms that connect carriers and shippers
Real-time tracking management systems
Cargo monitoring solutions
EDI software for document exchange at regional and global levels
Serverless freight forwarding software solutions
Legacy systems modernization
With these solutions, we've simplified the daily grind for our agency's clients ranging from small businesses to large enterprises. We can build a freight forwarding system for a logistics company of any size and are ready to bring our expertise to your project.
On top of that, you can benefit from our ISO-certified processes and get GDPR-compliant software solutions of the highest quality.
Acropolium Case Studies
Ensure Acropolium's profound expertise by reviewing our top forwarder management system software examples. Here's what our dedicated team developed:
Shipping Web Platform Development
It's our web development project for a third-party carrier services provider. Our task was to complete the existing platform and fix bugs in it. Hence, we conducted an audit, resolved limitations, and reduced the server load. As a result, we helped the client increase monthly profit by 37%.
IoT-Based GPS Fleet Tracking App Development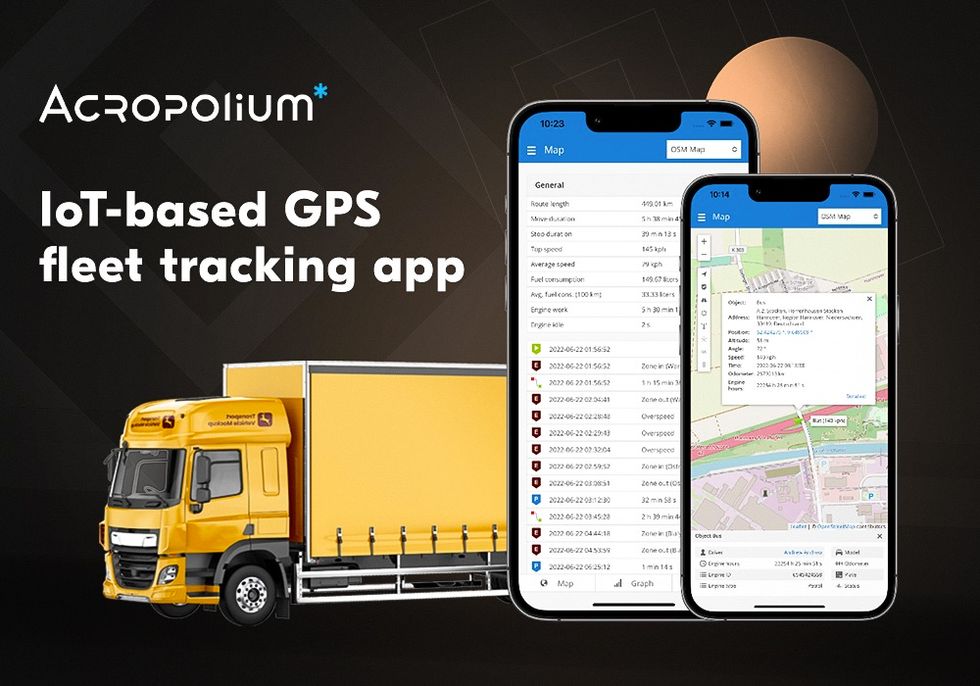 As part of this fleet tracking project, our developers had to improve the client's existing IoT-based software solution, which would allow tracking trucks in real time. Our team optimized the code, updated the IoT integration mechanism, and implemented new features: real-time freight movement visualization and remote vehicle control. As a result, we increased the number of displayed trucks from 100 to 1000.
Mobile App Development and Web Platform Optimization for Shipping Service Provider
For this project, our client needed a vendor with profound expertise in logistics. Our team had several tasks: improve existing web and Android applications and develop an iOS MVP in three months. We also had to solve the problem of driver overtracking. As a result, our team completed all these tasks in the shortest possible time.
International Trade Digitalization & Paperwork Automation
This project involved us building a SaaS solution for transforming paperwork and manual labor into digital processes. We had to automate document preparation, shipping requirements management, and order information storage. As a result, our developers built a cutting-edge solution that automates declaration form filling by 100%.
Transportation Management System (TMS) Modernization
Our team worked on improving the legacy transportation management system for this project. In particular, we had to make this software faster and more reliable and introduce new features.
As part of the code modernization, we migrated from MS SQL to MySQL and updated PHP to the latest version. We also implemented a zip code database and tools for cargo insurance, customer analysis, and supply chain management. As a result, our improvements allowed us to increase the software's customer base to 1 billion users and reduce maintenance costs significantly.
Final Thoughts
As a forwarder, you cannot do much about ever-increasing freight rates, surcharges, and fuel costs. But you can improve processes prone to human error, such as documentation and quotations, with freight forwarding software.
At Acropolium logistics software development company, we've spent years growing a strong team with the industry's best minds. If you'd love them to put their knowledge into your freight forwarding solution at a reasonable subscription-based fee, contact us to get the conversation started.
Sources of Information