According to Convoy's estimation, an average fleet drives about 33% of its miles empty. This means that it uses less than 70% of its capacity. The statistics would be different, however, if most companies used software applications in their freight operations. But what does it take to build an app for logistics management? If you're still looking for an answer to this question, you're in the right place.
In this article, we'll go through all the basics of logistics app design and development. You'll learn about types of logistics apps, their key features, the most common technologies used for their implementation, the main challenges of logistics MVP development, and beyond. We'll also steer you into the easiest way to build such an app for logistics & transportation business.
Types of logistics apps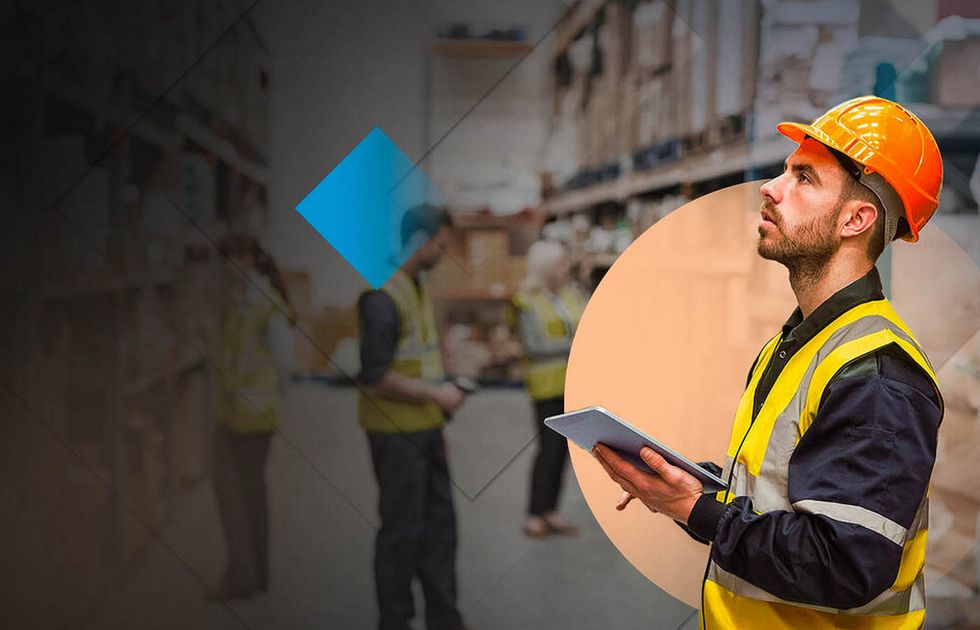 The logistics domain encompasses things like transportation, inventory, warehousing, and truck management — each one with its own needs. So, it isn't surprising that there's a large number of varieties of transportation and logistics apps. That's why before going into the nuances of custom logistics mobile app development, it's critical to decide on the app type first. To make it easier for you, we've cherry-picked the main varieties.
Fleet management apps
Without your fleet, you simply won't be able to transport your assets from point A to point B, which will put your entire business on hold.
A fleet management solution will help you take care of your vehicles. No matter how extensive your fleet is, this application will collect, manage, and store all information about your trucks (including their maintenance history, vital for timely maintenance or replacement). Some transportation management apps also gather data about service costs to help you calculate the total ownership expenses, send maintenance notifications, generate reports, and more. As a result, you keep your vehicles running smoothly in a cost-efficient manner.
On-demand logistics apps
If your trucks are not always fully loaded, it's probably a perfect chance to create an extra source of income with an on-demand logistics app. Such solutions are like Glovo in the business world. Here's how they work:
1. A shipper creates the request.
2. The nearest driver with extra space in their truck receives the notification, accepts the request, and picks up the freight.
3. The shipper tracks the cargo's whereabouts and gets alerts on the shipment status.
4. Once the freight is delivered, the system sends an invoice to the shipper.
Uber Freight is probably the most well-known logistics app for on-demand shipments.
Real-time tracking apps
As the name suggests, this app helps you stay updated on your shipments, vehicles, and drivers at all times, both domestically and internationally. It tracks the whereabouts of trucks in real-time and sends users updates on deliveries, locations, and routes.
My Fleet Tracker is one such real-time tracking app. It allows drivers to share their location, current status (such as en route to customer), and details about the current destination. At the same time, admins have a complete overview of all drivers and can get in touch with each of them via instant messaging. On top of that, the system navigates a driver to their next destination and operates in an offline mode in areas with no internet connection.
Warehouse and inventory management apps
A warehouse management app helps you make sure that all your shipments will reach their destinations at the right time. These apps are very similar to real-time tracking solutions. But there's the key difference between the two — warehousing apps focus particularly on warehouse owners, while real-time tracking tools have a wider audience.
Typically equipped with barcode scanning technologies, warehouse management apps help you manage and track the status of hundreds of deliveries. The best offerings even integrate with internal databases to make updates in real-time, thus minimizing manual input and — as a consequence — human error.
Veeqo is an excellent example of a warehouse and inventory management app.
Why do logistics apps fail?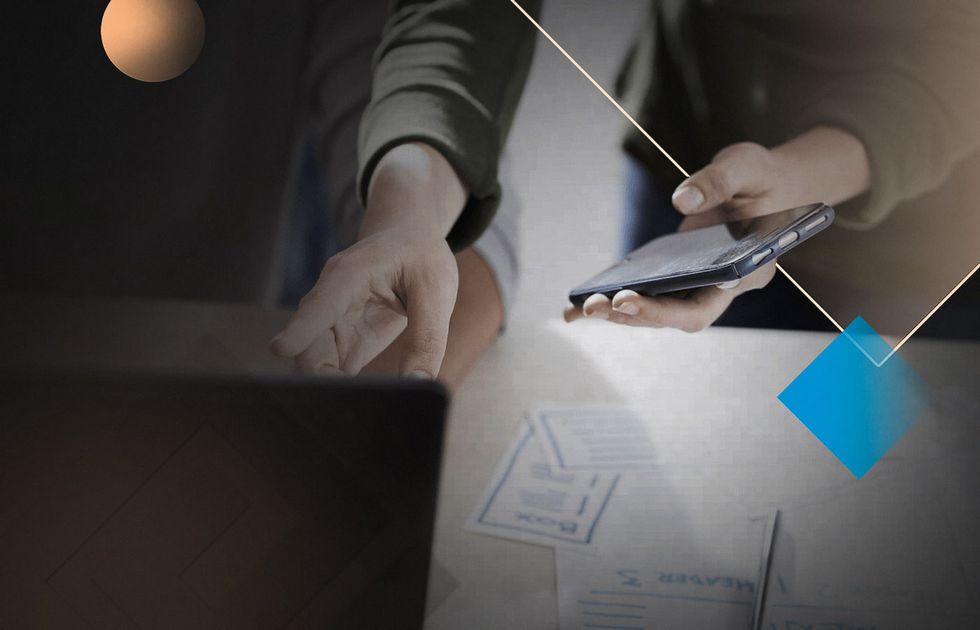 There's no denying that a logistics application can bring immense value to a business. However, a wrong approach to its development can turn it into nothing more than a waste of budget. This rule applies to all types of apps.
Here are some of the main mistakes you should avoid if you want to make a mobile application for transportation and logistics that will succeed.
Poor quality
Well, this is obvious. But it never hurts to mention the significance of the app's quality in its success.
If an app performs poorly and is swarming with bugs, it'll hinder your processes instead of making them smoother. Besides, if it's prone to data leakages and cyberattacks, that might lead to lawsuits and costly settlements. For example, a single privacy bug in Uber's app once resulted in a $45 million lawsuit against the e-hailing giant. A man used his wife's phone to log in to his Uber account, and the device kept receiving notifications after he logged out. As a result, the woman learned that he used Uber to visit his mistress.
Given that logistics apps typically have access to the company's sensitive information, including drivers' banking details, security shouldn't be an afterthought in any case.
Not taking users into consideration
Too often, businesses base app development strategies on their assumptions. For example, such an approach had painful consequences for Hailo — an Uber-like e-hailing project for yellow cab users. After achieving a level of success in London, the company decided to "conquer" New York. And they didn't. All because yellow cab drivers in New York didn't take smartphones around during work, unlike their colleagues in London, and just couldn't access Hailo's app.
The takeaway? Even if your future solution is intended for users within your company, do your research. Take a closer look at your drivers. Which devices do they use while driving? Are they accustomed to using devices in the first place? If they are not, how would you minimize their learning curve?
Too many features
Some app providers fall into believing that feature-packed solutions attract users. Indeed, why build separate apps for, say, warehousing, fleet management, and truck tracking if you can combine everything into one solution? It's bad practice.
Just like a cluttered UI, too many features usually confuse users, leading to a project's failure. For example, ICQ was the most popular communication tool in the early 2000s. By 2001, it boasted 100 million users. Year after year, its providers continued adding more and more new features. Eventually, ICQ was so bloated with functionalities that they had to release a simplified version of the app.
Back to logistics, there's nothing wrong with feature-rich solutions. But only if you know the needs of your company. So, the best way to learn them is (again) doing research and building a minimum viable product (MVP) — an app version with only the most basic features.
No marketing
When it comes to building an app for internal use, your task is to create a high-quality solution that caters to your needs and makes your workflow more efficient. But this doesn't apply to the business-to-customer (B2C) domain — apps for external users. Building a perfect app is not enough here. You should also advertise it properly.
As a case in point, Everpix — a solution for organizing photos — was a very promising project. Its initiator Pierre-Olivier Latour managed to gather about $1.8 million in funding and involved top engineers. They built a great product and hoped it would sell itself. But it never happened, and the service closed down in 2013.
So, if you are looking to develop a logistics app with an on-demand shipment module, for instance, take care to launch a marketing campaign for your product.
Why architecture matters in logistics app development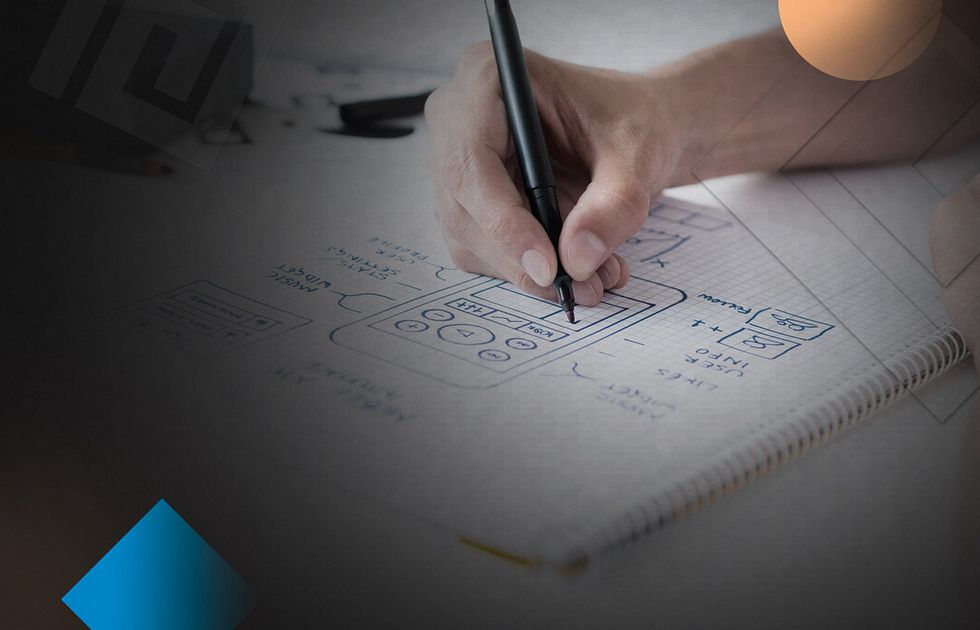 In layman's terms, architecture is "a 4D model" of an app. It usually includes the components of an app, the connections between them, the way these components interact with each other, and the environment in which they operate. It also describes the way the app is designed and how it will evolve into the future.
Just like a schematic of a future building, app architecture comes before coding. But in the era of Scrum teams and frequent releases, companies often skip this step and rush to implementation to meet deadlines. And such a move does help them with deadlines. But that's the only benefit. More often than not, apps without architecture don't have a future. And this is true for any app, including a logistics one. Here are a few reasons why.
Performance
A good solution architect considers all factors that may affect the app's performance and designs the app's "skeleton" accordingly. These include devices your solution is intended for, the operating system, the internet speed, the number of users who will be using the app, usage patterns, all possible integrations, and so on.
Otherwise, your app will shatter after the first traffic spike caused by a sudden wave of customers willing to use your on-demand logistics services.
Scalability and flexibility
Poorly designed solutions are very, very resistant to changes. They are as full of dependencies as a Jenga tower. If you change one element, you should also modify the entire "tower" of its subcomponents. If you skip something, your app can start malfunctioning in unexpected places. The toughest part here is that your developers might not be aware of all dependencies. This is particularly true in cases where multiple teams contribute to a single application.
New advanced features? New markets? Take care of all the dependencies first. No wonder the developers at Uber had to build a new architecture for their ridesharing app from the ground up when they realized that the old design was bogging them down and preventing them from scaling and adding new features.
Saved time and costs
Yes, you read it right. Though building an app without architecture will save your app development budget at the initial stages of a project, it might cost you a fortune later on. Why?
First of all, poorly designed apps are not optimized for their environment, so be prepared for sudden outages. Secondly, since a chaotic structure makes proper testing impossible, these apps are full of bugs and security vulnerabilities. Finally, don't forget about dependencies that should be taken into consideration every time you want to modify something, no matter how small the change is. It takes time and too often makes further growth impossible, leading you to a new problem: the necessity to build a new solution.
Meanwhile, not only will proper architecture save you from endless "battles" with dependencies, cyberattacks, and bugs, it will also allow you to reuse code to develop identical functions. This makes development faster and… cheaper.
Logistics app features: begin with the essentials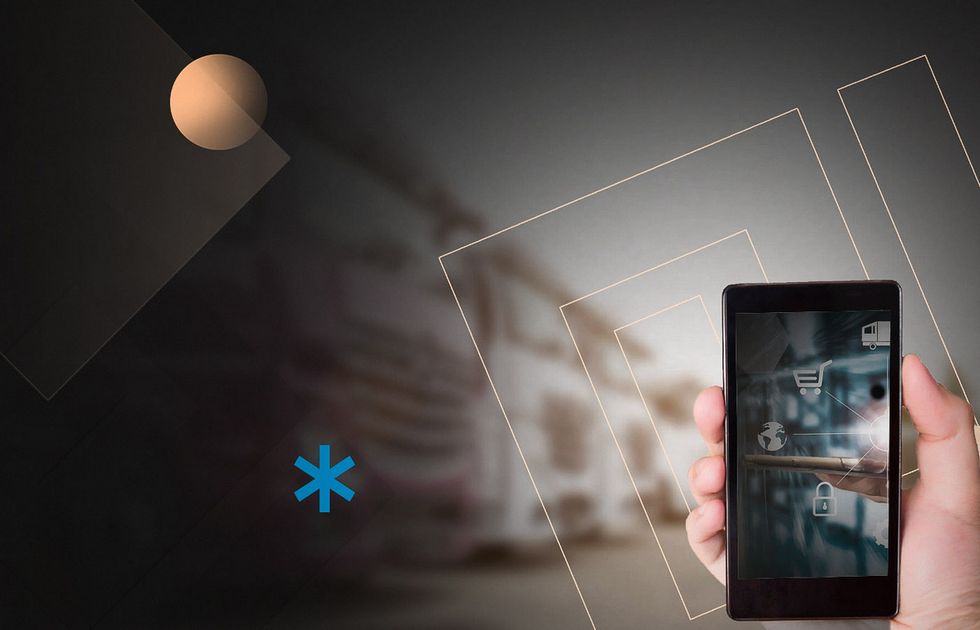 As we mentioned earlier, the logistics software solutions market is brimming with different app types, with each one having its own functionalities. Once you choose your app type, your next step should be defining the set of its most essential features. Essential is key — it's important not to go overboard here since your first release will be more about testing the waters.
Let's consider an example. Say you are going to build a simple app that will help you deliver your shipments from point A to point B reliably and efficiently. Such solutions typically consist of two versions: one for dispatchers and another for drivers.
The dispatcher module
The dispatcher module should consist of the following functionalities:
Later on, you can augment these with the vehicle management feature to track the fuel consumption status and the M2M (machine-to-machine) communication engine to keep tabs on the health of each vehicle.
The driver's module
The driver's features are the following:
These features are enough to build a minimum viable product (MVP) for your internal logistics processes. If you happen to be willing to incorporate an on-demand element into your solutions, be sure to build a dedicated module for your customers (shippers).
Choosing a logistics app development tech stack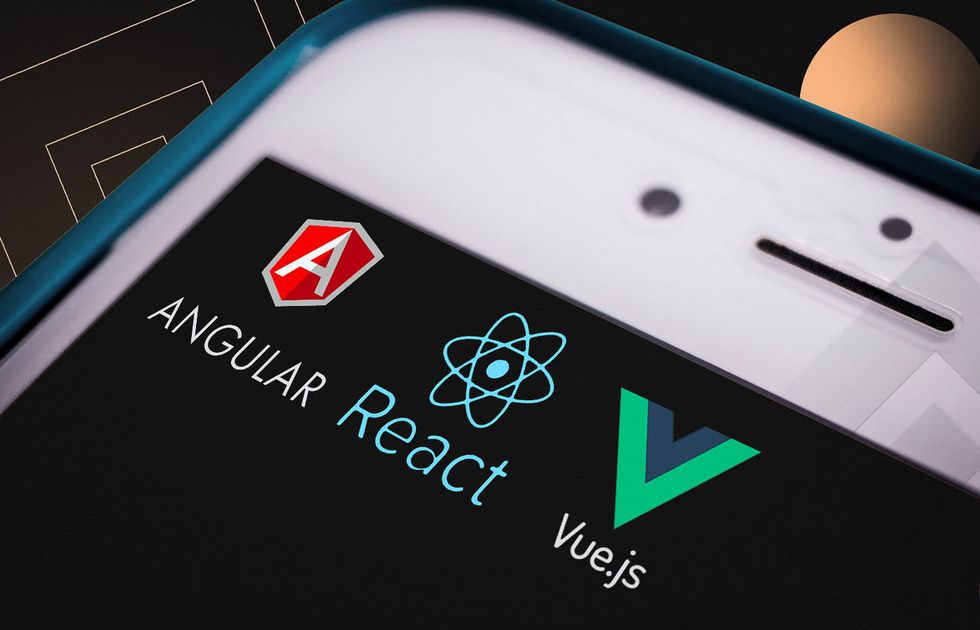 After the project's stakeholders negotiate and approve the list of core features, your development team will select technologies for their successful implementation. A well-thought-out stack is fundamental to building a high-quality application. It will also significantly affect the development time and cost.
So, to build a logistics app with the features listed above, your development team might be choosing from the following technologies:
Your team will also select technologies for the app's frontend and backend. For example, to develop an app's backend, they might be using Node JS, Python, or PHP. Or if your goal is to quickly test the waters with an MVP, you can consider skipping backend development with a BaaS (Backend-as-a-Service) solution, which is exactly what its name suggests — a ready-made backend. It will help you immensely. And what's more, you shouldn't look any further — enjoy the benefits of the "frontend-focused" developments with our BaaS partner.
How to make a logistics app MVP: main challenges to overcome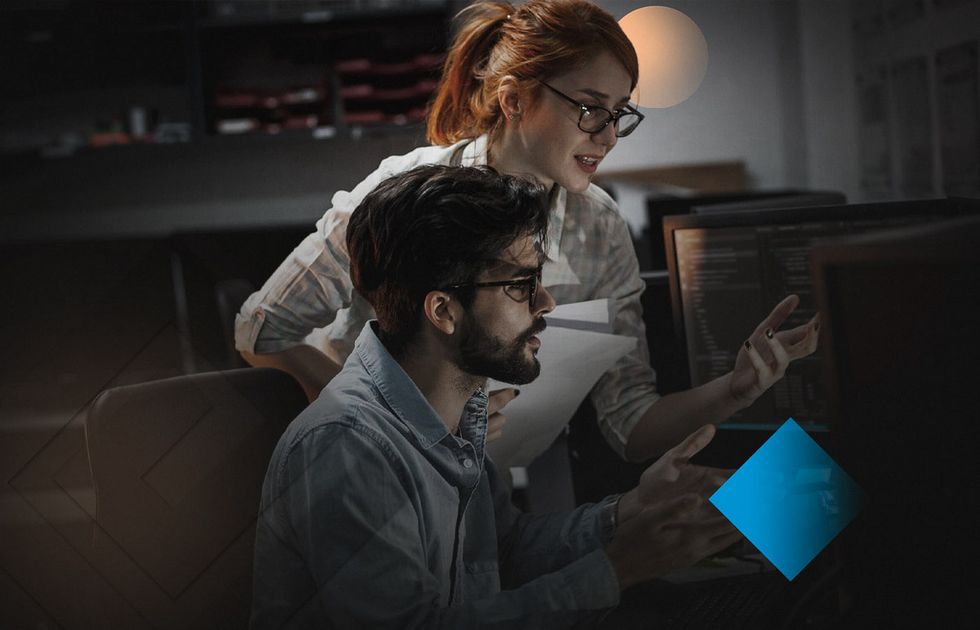 Transportation and logistics app development is not like pushing a button and getting a ready-made solution. It's a complex process even if you decide to get started with an MVP. Below we've rounded up the main challenges associated with building an MVP for logistics:
So, how can you overcome all these hurdles if you don't have the relevant talent in-house? You can always make additional hires. But what if you don't know what kind of expertise you need since you're unsure about the feature set? In this case, you can outsource the process of finding the required experts, organizing them into a team, and then taking care of your project to a software development vendor. For example, you can use our logistics app development services.
Our logistics/delivery app development experience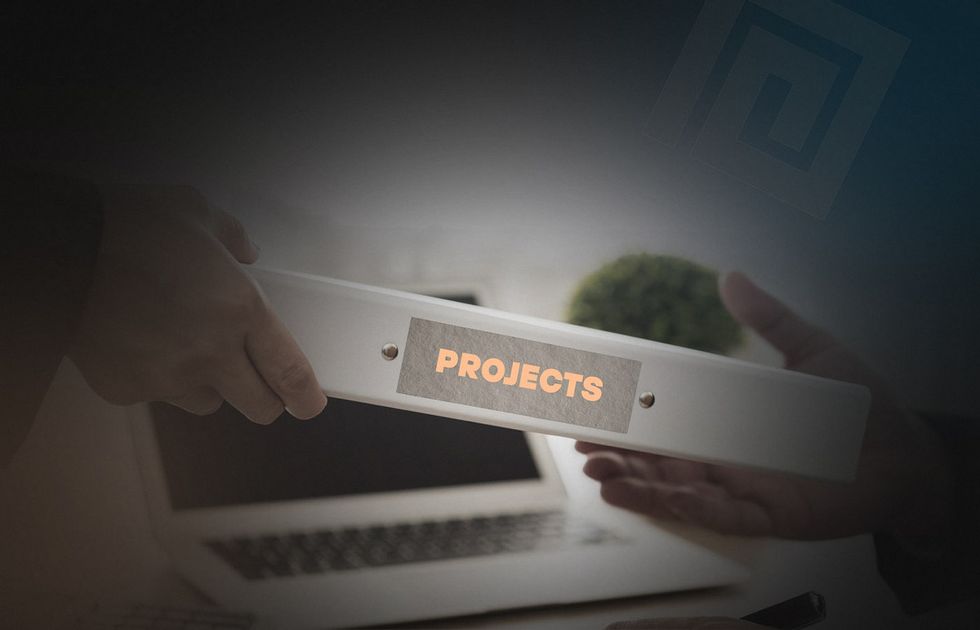 At Acropolium, we have a solid logistics and transportation app development background. This means that besides being experts in the technologies necessary for building high-quality business solutions, we are also well-versed in the ins and the outs of the transportation and logistics market. This will allow us to help you define your company's needs and proceed to implementation immediately.
Here are some of our most recent projects in logistics:
If you want to learn more about our experience and level of expertise, you can check out our profiles on Clutch and GoodFirms. You can also get in touch with us to ask more questions.
Transform your business with a custom logistics app
Whether you are interested in warehousing, fleet management, or on-demand logistics app development, be ready for challenges. Building such an application isn't a piece of cake. To launch a working solution, you should take many factors into account, such as your business needs, the desired set of features, the tech stack, UI considerations, and so on.
Still, you can make this process as simple as possible if you outsource the process to a logistics app development company. Just contact us for a quote.