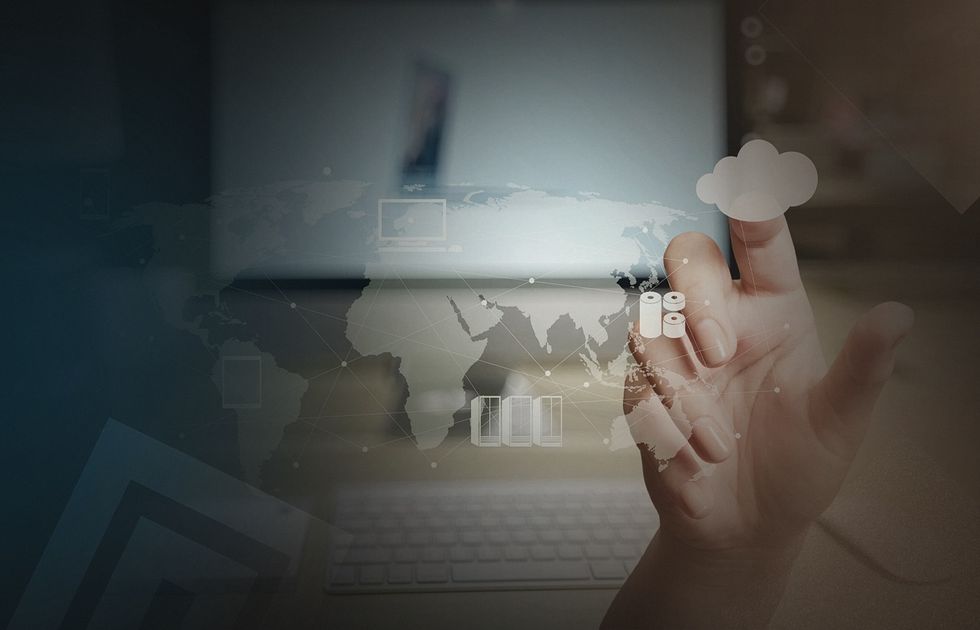 Key Takeaways
AWS offers many scalable cloud solutions coupled with a mature and extensive infrastructure.
Azure provides a comprehensive suite of cloud services with seamless integration into the Microsoft ecosystem.
Google Cloud combines powerful data analytics and machine learning capabilities, enabling organizations to leverage advanced technologies.
Intro
Cloud solutions are your chance to effectively transform data and create new business opportunities. According to McKinsey insights, companies can increase development productivity by 30%, reduce costs by 20%, and accelerate the development and deployment of innovations, increasing revenues by 20%.
The trio of Amazon AWS, Google Cloud Platform (GCP), and Microsoft Azure dominates the market, serving companies like Netflix, Goldman Sachs, and Boeing. But what vendor to choose? Read this article to find out.
Acropolium is a certified bespoke software provider that delivers advanced solutions using Azure and AWS. Also, we support companies migrating to the cloud with minimal operational impact. Today, we want to share our expertise, comparing cloud computing platforms: AWS vs Azure vs GCP. You'll learn their benefits and discover our cases for transport management systems and enterprise email migration.
Acropolium's Executive Summary
Drawing parallels between the best cloud computing platforms and car brands, Acropolium Founder Oleksii Glib pointed out,
"AWS and GCP are the Volkswagen and Volvo of cloud computing. You always know you can rely on them for any service and that they'll take you where your business needs to be with predictable performance. Meanwhile, Azure is akin to a sports car with impressive technology under the hood, but it's not for everyone."
As those following cloud developments throughout the contemporary history of cloud computing, we adhere to this line of thinking. Acropolium has been closely monitoring its evolution since the dawn of public cloud services in 2006-2010. Our expertise rests on partnerships with AWS since 2009, Azure since 2011, and DigitalOcean and OpenStack since 2013.
This experience enables Acropolium to audit our clients' infrastructures and develop specialized cloud adoption strategies for Azure, AWS, GCP, Heroku, DigitalOcean, or Rackspace. So, when you're thinking of adopting cloud computing, regardless if it's moving to a public, private, or hybrid cloud, we can bring you there.
This move will never blow up your business when you do it right and transfer your data to the vendor that's a perfect match. So let's find it.
AWS vs Azure vs Google Cloud Market Share 2023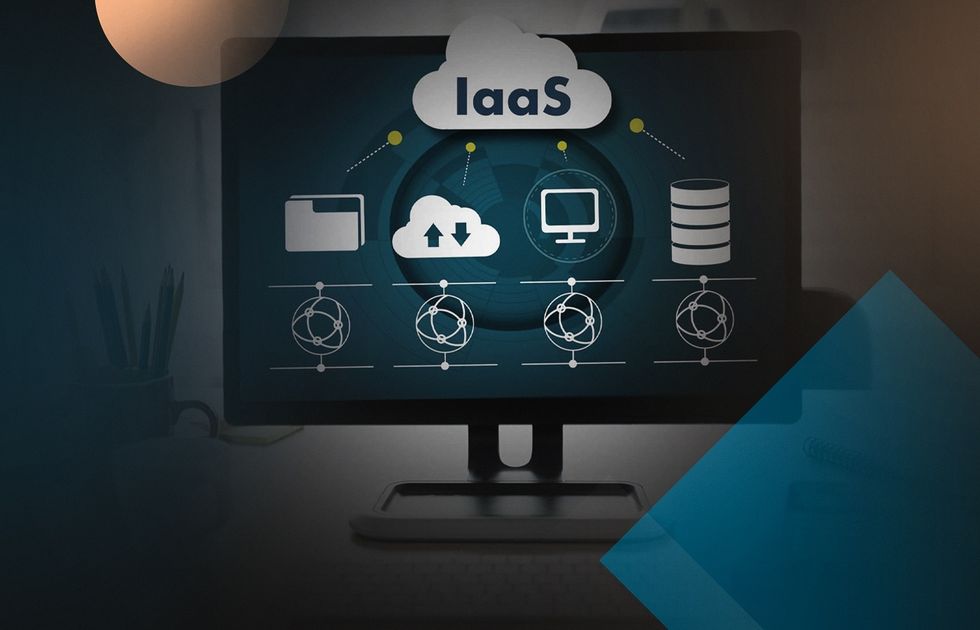 Businesses increasingly feel the need for hybrid models, omnicloud systems, and pay-as-you-go pricing. In many areas, such as healthcare and fintech, regulatory standards are becoming more stringent, increasing data security requirements. The boom in remote work and process automation has also contributed to the growth in demand for cloud-based app development.
As a result, the global cloud computing market was worth around $484 billion in 2022, and it is expected to grow at about 14% per year from 2023 to 2030. But what market share do the major players hold? Statista reports the latest numbers to compare AWS vs Azure vs GCP:
Amazon Web Services — 32%
Microsoft Azure — 23%
Google Cloud Platform — 10%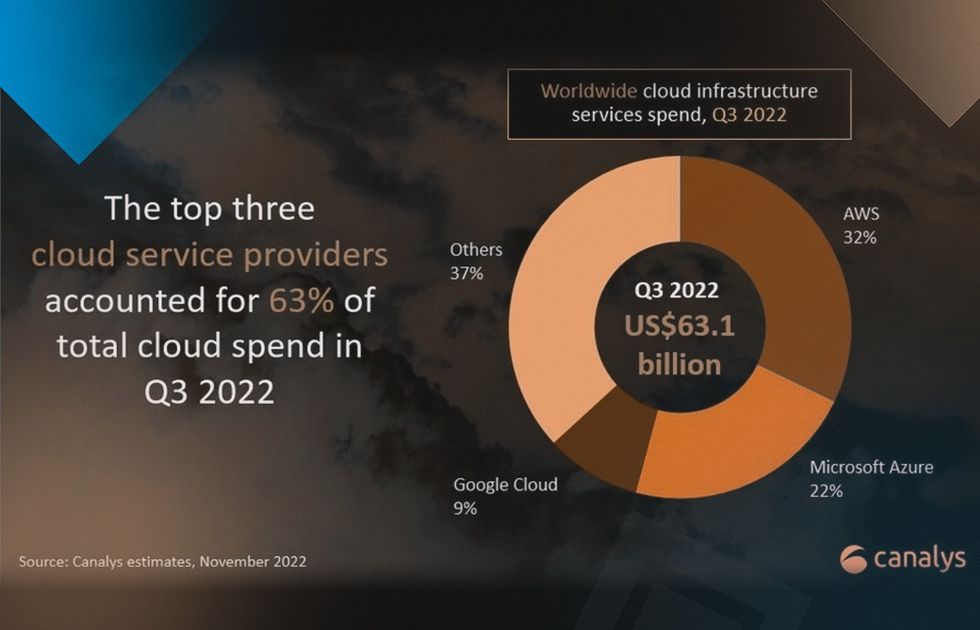 The top three players haven't changed in the last ten years, despite the fact that Alibaba Cloud and IBM Cloud are hot on GCP's heels. Together, they've captured 65% of the cloud computing market and gained many huge names among their customers.
AWS
If you want to migrate your solution to SaaS and choose AWS, these companies will be your neighbors:
Netflix
Expedia
Apple
Verizon
Philips
And a million more companies, small and giant
Azure
Migrating to Azure means using the same cloud computing services as
PepsiCo
Boeing
Adobe
Bosch
Uber
Google Cloud
Google Cloud won't disappoint you with its customer base, either. These are only a few of the giants using GCP:
Goldman Sachs
eBay
Twitter
PayPal
Etsy
Some companies adopt multi-cloud strategies to play it safe on the back of increased computing power and a more comprehensive range of cloud services. And this may be your best bet, too.
Comparing Cloud Computing Platforms: AWS vs Azure vs GCP
We prepared a cloud platforms comparison table: Google Cloud vs Microsoft Azure vs AWS.
AWS
Azure
Google Cloud
Suite of services
200+
200+
100+
Cloud regions
31
60+
37
Availability zones
99
3 per region
112
Global coverage
245 countries and territories
140 countries
200+ countries and territories
Compliance offerings
143 (including security standards)
100+
100+
Compute
Amazon Elastic Compute Cloud
Azure Virtual Machines, Azure Container Instances, Azure App Service, etc
Google Compute Engine
Relational and non-relational databases
15
10
9
Storage
Simple Storage Service
Azure Blob Storage
Cloud Storage
Hybrid and multi-cloud strategy support
AWS Outposts
Azure Stack
Anthos
IoT
AWS IoT Core
Azure IoT Hub
Cloud IoT Core
Serverless functionality
AWS Lambda
Azure Functions
Cloud Run
Key AI/ML offerings
Amazon SageMaker, Amazon Augmented AI, Amazon Forecast, Amazon Personalize, etc
Applied AI Services, Amazon Bot Services, Azure Cognitive Services, Anomaly Detector, Kinect DK, etc
Vertex AI, Speech-to-Text, Text-to-Speech, Translation AI, Dialogflow, etc
Pricing
- Pay-as-you-go model
- Free account + 12-month Free Tier offers for newcomers
- Pay-as-you-go model
- Free account + $200 credit to spend in the first 30 days after signing up + 55+ free services for 12 months
- 40+ services are always free
- Pay-as-you-go model
- Free account + $300 credit to spend
- 20+ free products for all customers
Let's puzzle out what all these cloud benefits mean to your enterprise or mid-sized business.
The depth of services
AWS and Azure have stuffed more than 200 services and products into their platforms. Google Cloud's offerings are not as abundant, but this vendor is stronger on the AI/ML side.
Availability
Azure has gained a solid foothold in over 60 regions, which is why it can guarantee higher service availability and lower latency in some areas. But at the same time, it covers fewer countries than the other providers, so they are back on an equal footing.
Compliance offerings
All three vendors have around 100 compliance offerings, but you should decide which are critical for your industry. For example, if you have a SaaS platform, ensure your cloud provider covers HIPAA, EPCS, and other relevant guidelines.
Compute
At the heart of the AWS IaaS platform is EC2 with easy-to-manage compute capacity, 400 instances, and unmatched 400 Gbps Ethernet. At the same time, Azure's Virtual Machines and Google's Compute Engine feature great scalability options that allow you to customize their compute performance, memory, and storage for all workloads.
Databases
AWS outperforms its nemeses for database engines. The vendor has over 15 fully managed options, including relational (Amazon Aurora) and non-relational (Amazon DynamoDB) databases. GCP and Azure come up with around ten engines each. Their key options include Azure SQL Database (relational) and Azure Cosmos DB (non-relational) vs. Google's Cloud SQL and Cloud Bigtable, respectively.
Storage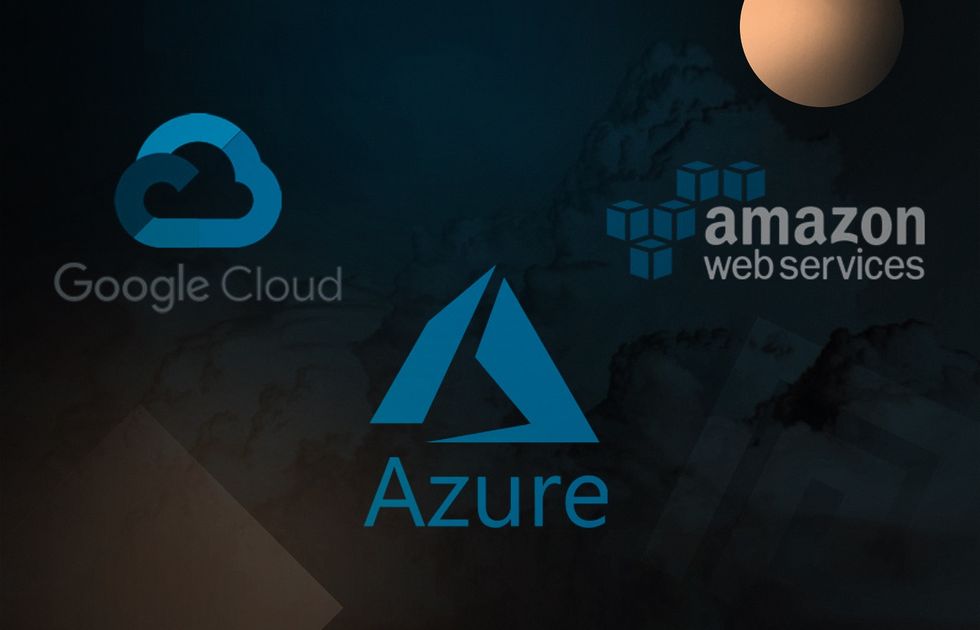 The outstanding storage services of the providers are Amazon's S3 which vouches for industry-leading performance, Microsoft's Blob Storage, and Google's Cloud Storage. All three know no limits in storing data and prove to be dependable. Blob Storage has 16 nines in durability compared to 11 nines claimed by its counterparts.
Serverless, IoT, and multi-cloud offerings
The heavy hitters have put forward many offerings to clinch the best serverless, IoT, and hybrid cloud provider title. Azure Stack can take your apps over the edge, yet it may perform on shaky ground — just like AWS Outposts — when running on several clouds. Google's Anthos is more consistent for multi-cloud applications thanks to Kubernetes clusters.
AI/ML
GCP has dozens of ML and AI tools that are having a moment on a global scale. The difference between AWS and Google Cloud and Applied AI Services from Azure is that Google is using all this in Google Search — and it works pretty well.
Prices
AWS, GCP, and Azure go consistently as they all eliminate lock-in and allow for pay-as-you-go resource allocation. In fact, all three have competitive prices, so it doesn't hurt to shop around and calculate the cost of the service your business needs.
Why You Need Azure: Azure vs Google Cloud vs AWS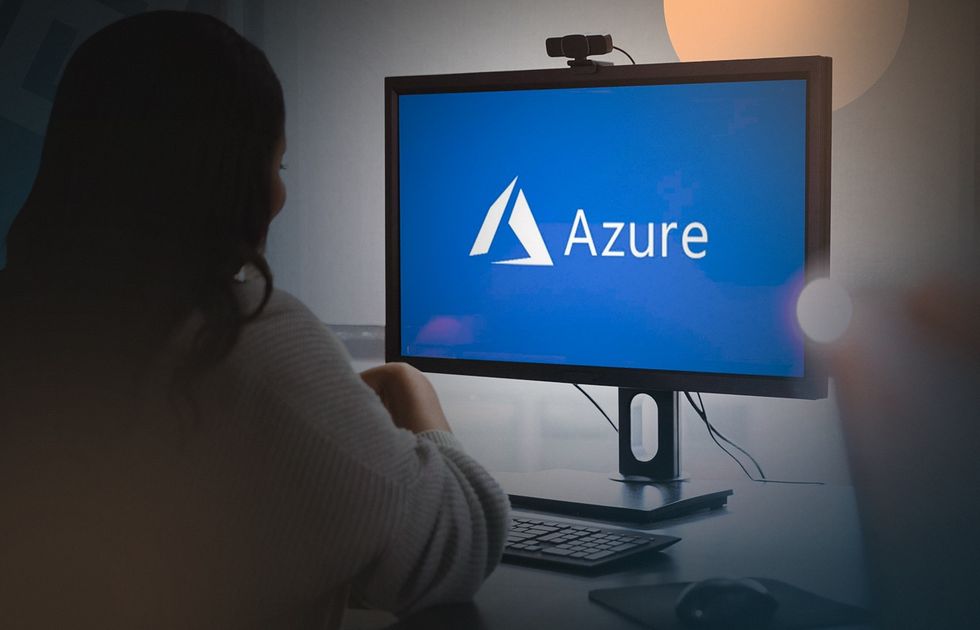 Azure offers a range of enterprise-grade services, compliance certifications, and industry-specific solutions — for example, Azure Government. Also, Azure supports hybrid cloud systems, allowing businesses to seamlessly integrate their on-premises infrastructure with its services.
Here are some statistics about Azure to consider: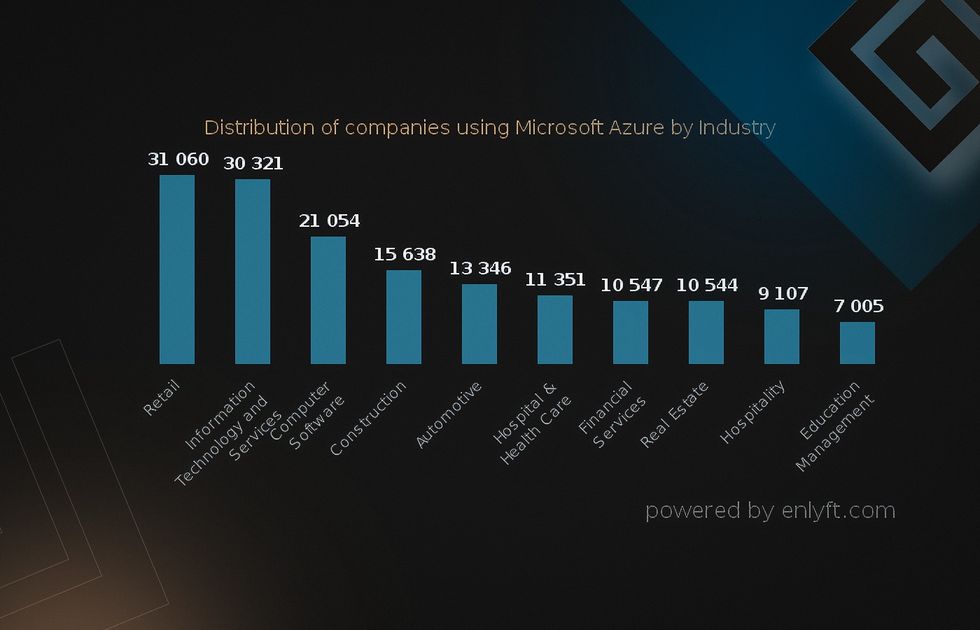 It's time to overview the most crucial benefits of Azure for business.
Best cloud platform to couple with Microsoft products
Azure is by far the best cloud option for those developing on the .NET platform or consistently using Microsoft Teams at the enterprise level. So if you're one of those, it'll be easier and cheaper to migrate your app or data to Azure.
Robust Visual Studio
Visual Studio tools cover all the bases, whether for production or post-rollout. This integrated development environment is API- and extension-friendly, allowing you to customize it for your coding style. You can then put down the code with coding assistance, bring your apps to life, and test and debug them throughout development.
Rich set of features
Unique features of Azure highlight its versatility, scalability, and ease of use for different application scenarios:
Azure Virtual Machines allow users to deploy and run applications on virtualized infrastructure, simplifying the migration of existing workloads to the cloud or creating new solutions.
Azure App Service supports multiple programming languages and backend frameworks and offers automatic scaling, continuous deployment, built-in DevOps capabilities, and integration with other Azure services.
Azure Functions enables users to run code on-demand without managing or provisioning servers. Developers can write functions in various languages and trigger them based on events from other Azure services or external sources.
Firm cloud region foothold
With its 60 regions and hundreds of geographies, Azure links every region with at least three zones for uninterrupted availability. Comparing Microsoft Azure vs. Amazon AWS, Azure sets its sights on super-extensive coverage to bolster its resilience and reliability, backed by Microsoft's plans to build up around 100 data centers yearly.
Why Choose GCP: Google Cloud vs AWS vs Azure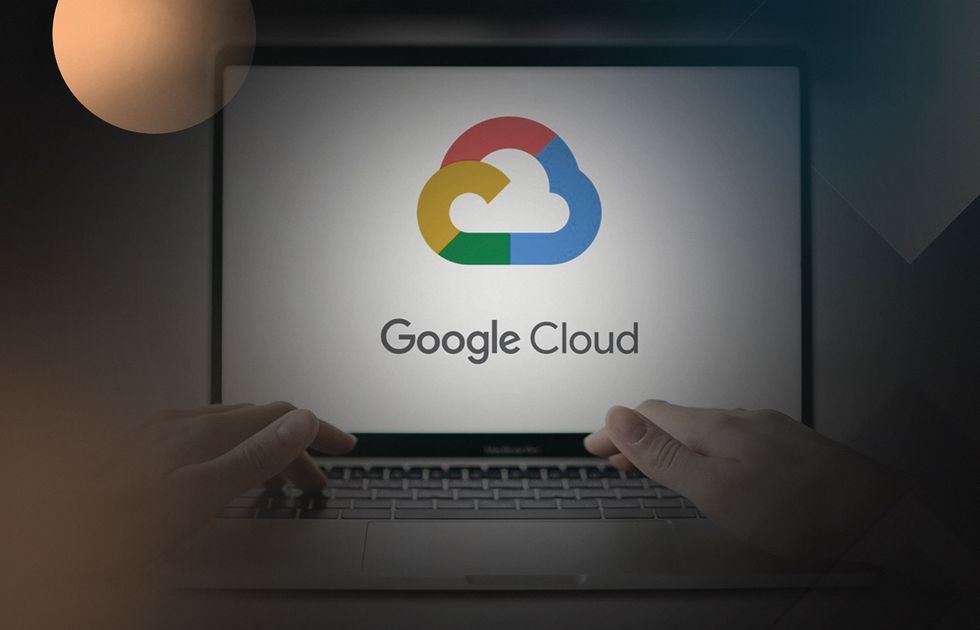 Google Cloud Platform is the youngest among the "Big Three" providers. It actively contributes to various open-source projects and supports popular frameworks and tools developers use. Also, Google Cloud offers robust data analytics and machine learning tools, enabling businesses to get valuable insights and build advanced ML models.
Here are some facts to consider about GCP: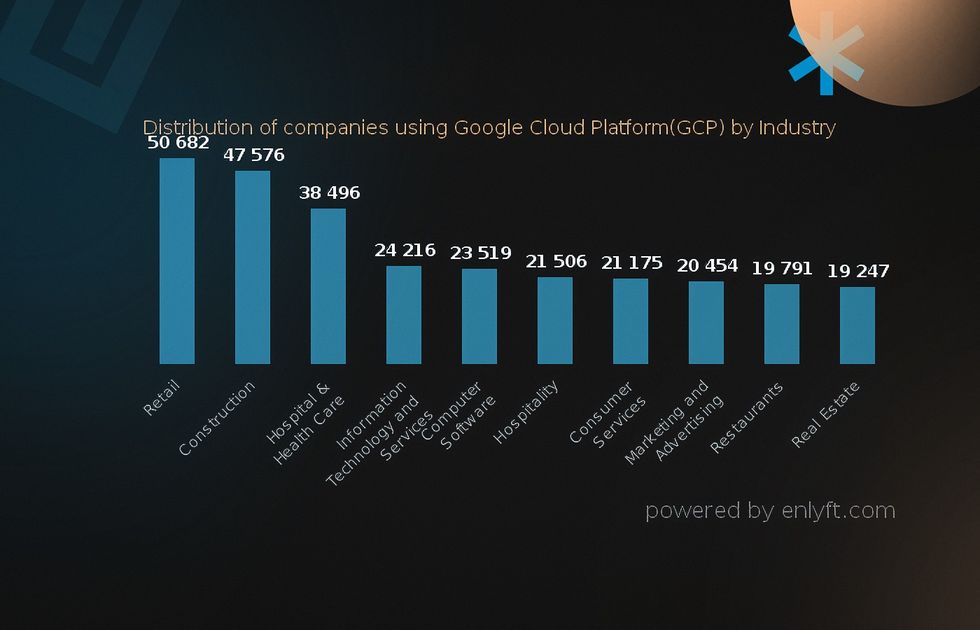 Take a closer look at each of GCP's strengths.
Comprehensive services
Let's explore some key features of the Google Cloud Platform:
Compute Engine provides virtual machines (VMs) that can be customized to meet specific requirements — from sizes and configurations to operating systems. Using them, developers can create and manage scalable computing resources in the cloud.
Cloud Storage offers scalable and durable storage for various types of data. Engineers can use different storage classes with varying availability, latency, and cost options.
Cloud Functions enable automatic scaling and execute code in response to events from various sources. It allows engineers to focus on writing code without managing infrastructure.
AI and ML solutions
If you're strategically adopting AI and ML, Google Cloud may be your cup of tea. Google has been focusing on these services for years. That's why you can prop up your development process with advanced models, give your app a voice, or make your hotel chatbot more human-like.
Great for big data
GCP's BigQuery is a perfect addition to its AI/ML services. If your business processes involve a slew of data, use these solutions to facilitate predictive analytics, seamless scalability, and forecasting. Combining with the vendor's AI/ML offerings, you can get real-time insights and transform your processes — from business intelligence to marketing.
Strong security
Google draws on its technical expertise in Google Search to crack down on digital fraudsters, which bodes well for those who use its cloud platform. GCP offers encryption and confidentiality at all levels and helps you meet regulatory controls with over 100 compliance offerings.
Why Move to AWS: Amazon AWS vs Microsoft Azure vs Google Cloud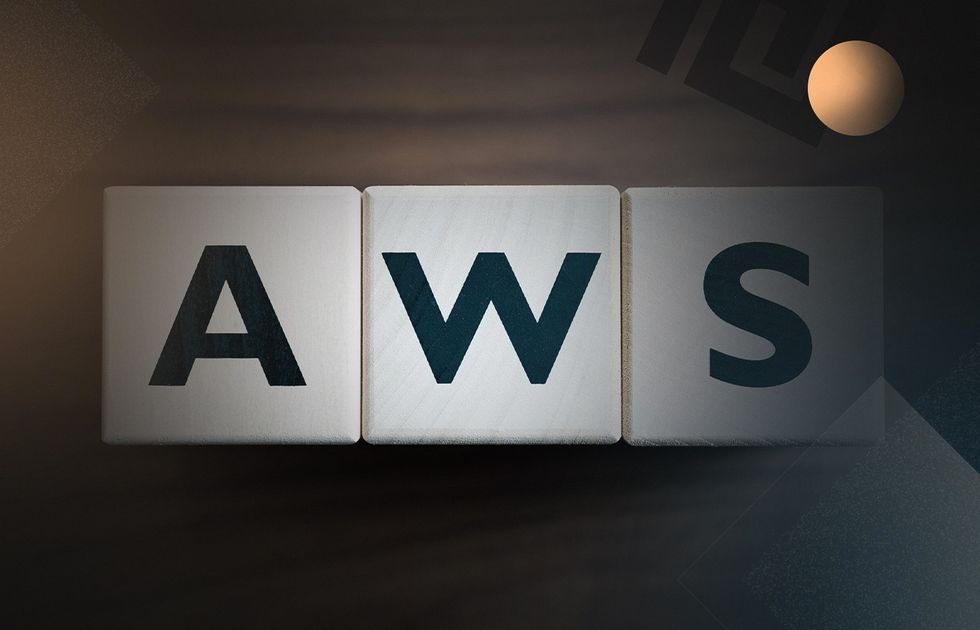 AWS has played a significant role in enabling startups and fostering innovation. Its cloud services provide them with cost-effective infrastructure, scalability, and many tools and services. AWS has a substantial presence in the public and government sectors, providing specialized services and compliance certifications.
Let's discover some facts about AWS: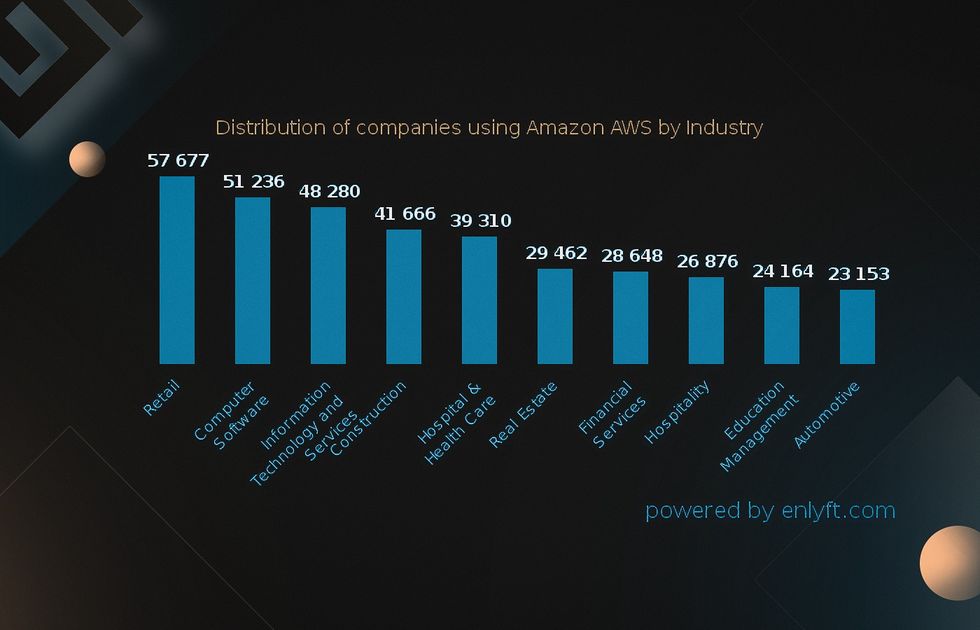 Throughout its history, Amazon has seen most enterprises choosing AWS for cloud migration. And now you can see why.
Shallow learning curve
Intuitive AWS is easier to get started with than other platforms. The vendor has many easy-to-digest APIs to take you to the cloud faster and help you configure the settings your software needs. Also, AWS lets you give it a test run with over 100 Free Tier services, including EC2, S3, and SageMaker.
The range of services
AWS offers a vast array of services to support diverse application requirements in the cloud.
Elastic Compute Cloud (EC2) provides resizable compute capacity in the cloud, allowing users to provision and manage virtual servers for various workloads. It offers many instance types, operating systems, and networking options.
Simple Storage Service (S3) allows users to store and retrieve data of any size anytime — with robust security, data protection, and compliance capabilities. You can use it for backup and restore, content distribution, data archiving, and analytics.
Lambda helps developers run code without provisioning or managing servers, as well as execute functions in response to events from various sources. It scales automatically and supports multiple programming languages.
All-round stability
Nothing falls through the cracks when Amazon gets down to ensuring consistency and reliability. The vendor is committed to fortifying all its data centers in isolated regions, securing its cloud infrastructure, and optimizing its throughput. With AWS, top performance is never left to chance, no matter the workload.
AWS vs Google vs Azure: Who Is the Winner?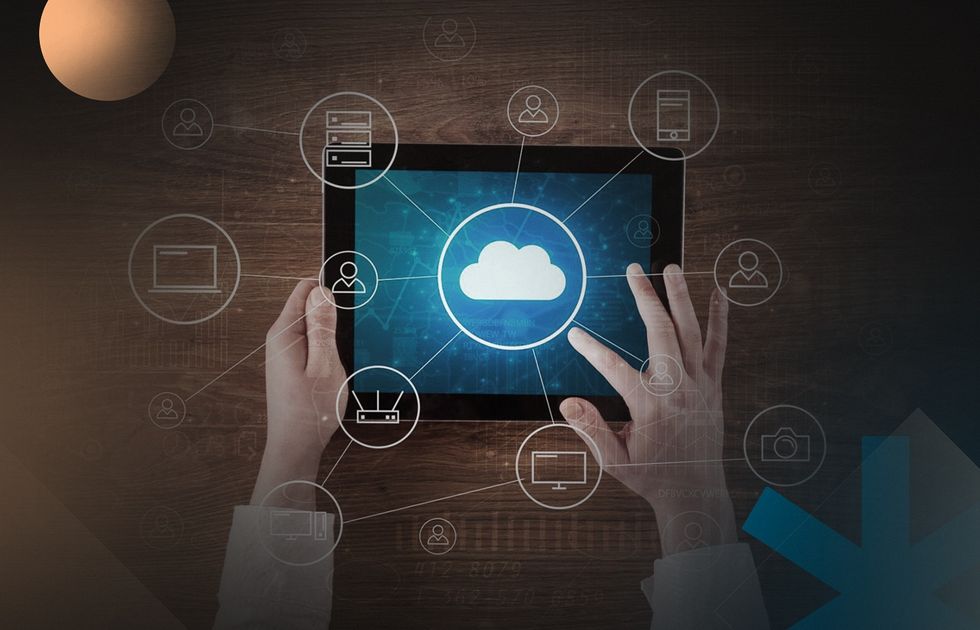 It depends on the way you look at it. If you're a unicorn business weighing up Azure vs. AWS performance and bandwidth options, Amazon's platform may win your heart. Engrossed in .NET? Then, building on Azure may offer you the smoothest experience. And if you're into AI/ML, you can't go wrong with Google Cloud.
With that, there's no ideal cloud platform for every case. You need to factor in your product tech stack, business objectives, target geographies, and service uptime to base your migration decision on what works for your company.
Acropolium's experience
If you still can't decide between Azure vs AWS vs Google Cloud and have no idea how to pull off your migration, Acropolium has you covered. We've created cloud-based solutions for refugee access management and other software. Also, we've completed around 100 cloud migrations since our inception, so Acropolium can ensure your transition won't cause disruption, downtime, or security issues.
By taking businesses to the cloud, we can help our clients trim server management and infrastructure ownership expenses. Case in point: a client (NDA-protected) bore the €5,000 financial burden per month to run servers with sufficient resources. But once Acropolium took it to the cloud and did the configuration, the costs plummeted to €600 per month. This company can now spend 8x less on servers and scale anytime.
Would you like to save around $10K annually? This happened to our client after migrating their transport management system to AWS hosting. We also provided the outdated architecture modernization and expanded the functionality in just three months.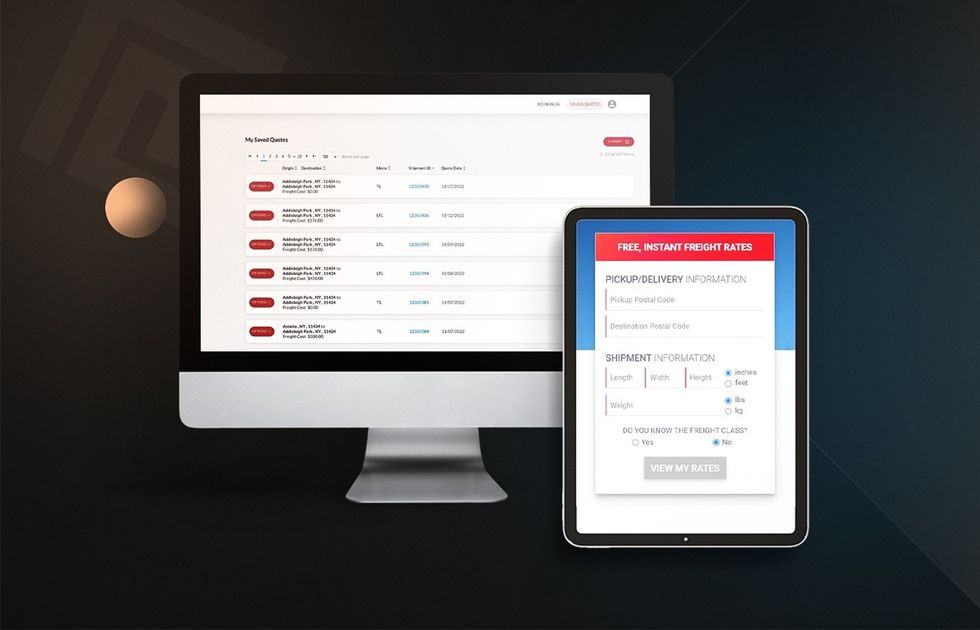 Another client needed to create a software solution to migrate corporate email to the cloud or on-premises servers. We conducted an audit, created a role management system, and configured a library to access various data sources. This allowed the company to reduce costs by 46%, lower the time to receive a report by 87% and increase customer loyalty by 75%.
Conclusion
AWS vs Azure vs Google Cloud is a powerful confrontation in cloud computing. Azure stands out for its seamless integration with Microsoft products. AWS maintains its dominance in the market with its vast service portfolio and extensive global infrastructure. Google Cloud shines in its data analytics and AI capabilities, appealing to organizations focused on advanced data processing.
Careful consideration of service offerings, pricing, ecosystem compatibility, and support is essential to make an informed decision that aligns with your organization's needs. Acropolium's experience is all it takes to move to the right cloud platform and spin up the right computing services. Contact our agency for a personalized, subscription-based migration strategy with a monthly fee.
Sources of information