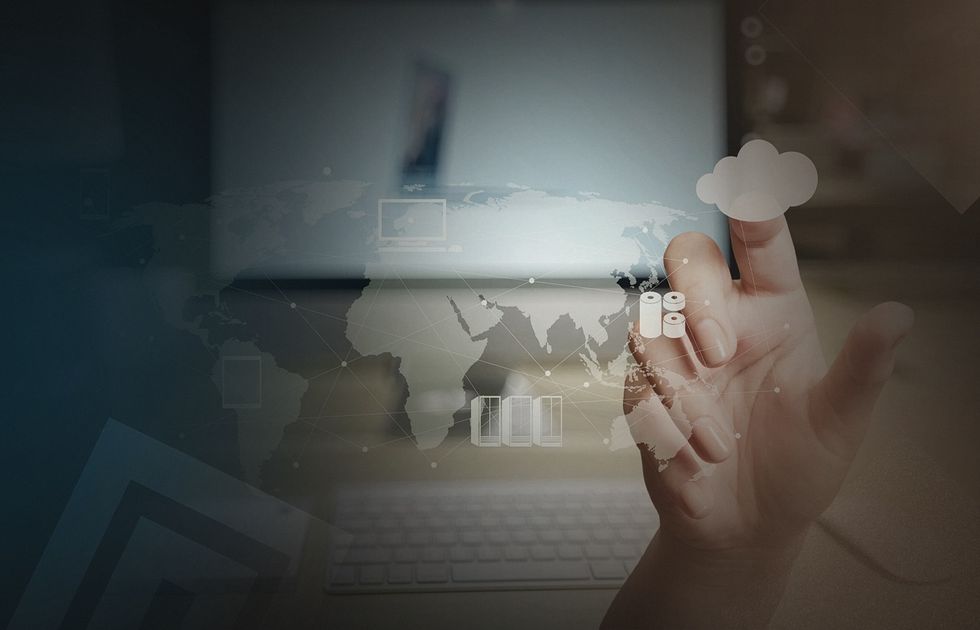 You're probably well aware of the benefits of adopting cloud computing. Now, it's time to take the next step and settle on a best cloud provider to choose that can make them dramatic for your business.
The cloud computing industry has its heavyweights. The trio of Amazon AWS, Google Cloud Platform (GCP), and Microsoft Azure dominates the market, serving companies like Netflix, Goldman Sachs, and Boeing. Each of these vendors has made a name for itself as a go-to infrastructure provider offering a suite of cloud computing services.
This article is your definitive guide to choosing the best cloud platform for your existing technology stack and business needs. To help you make a migration decision, we will:
Compare cloud computing platforms: AWS vs. Azure vs. GCP
Consider the benefits of migrating to each vendor
Help you find out which cloud platform wins the day in your case
Acropolium's executive summary
When drawing parallels between best cloud computing platforms and car brands, Acropolium CEO Oleksii Glib pointed out,
"AWS and GCP are the Volkswagen and Volvo of cloud computing. You always know you can rely on them for any service and that they'll take you to where your business needs to be with predictable performance. Meanwhile, Azure is akin to a sports car with some impressive technology under the hood, but it's not for everyone."
We follow this line of reasoning as those who have been staying on top of cloud developments throughout the modern history of cloud computing. Acropolium has been keeping a close watch on its evolution since the dawn of public cloud services in 2006-2010. Our expertise rests on partnerships with AWS since 2009, Azure since 2011, and DigitalOcean and OpenStack since 2013.
All this experience is what helps Acropolium audit our client's infrastructures and draw up tailored cloud adoption strategies for Azure, AWS, GCP, Heroku, DigitalOcean, or Rackspace. So, when you're thinking of adopting cloud computing, regardless if it's moving to a public, private, or hybrid cloud, we can bring you there. This move will never blow up your business when you do it right and transfer your data to the vendor that's a perfect match. So let's find it.
Market share figures behind AWS vs. Azure vs. Google Cloud comparison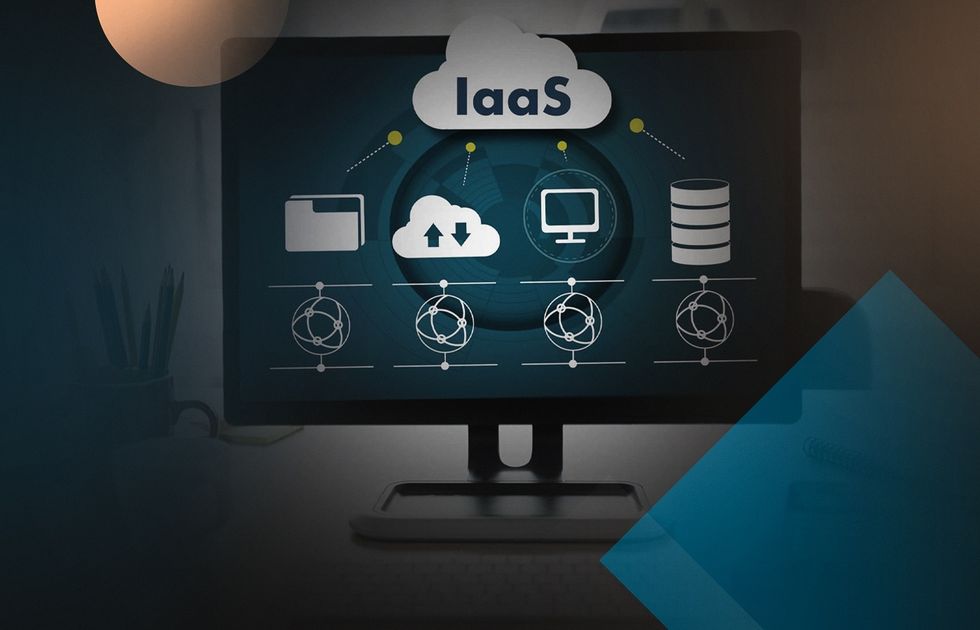 With the world pushing beyond on-premises limits, the IaaS (infrastructure as a service) market is bulking up as if on steroids. In fact, it stands to see a shade over a $136 billion upsurge by 2025 as organizations are bullish about cloud adoption to avoid backup issues, scaling barriers, storage limits, and server management hassles. Yes, cloud platforms have come a long way from being just virtual machines to become treasure troves of services.
And because the global IaaS industry is set to flourish, so are AWS, Azure, and Google Cloud. But they will grow at different paces, partly determined by the market portion each of them covers.
Let's juxtapose AWS vs. Azure vs. Google's GCP from the 2021 market share perspective (according to Statista):
Amazon Web Services — 32%
Microsoft Azure — 19%
Google Cloud Platform — 7%
Although Alibaba Cloud and IBM Cloud are nipping at GCP's heels, the trio of leaders has remained unchanged for the last ten years. Together, they've captured 58% of the cloud computing market and gained many huge names (and bragging rights) among their customers.
If you choose to make your cloud home on AWS, for example, these companies will be your neighbors:
Netflix
Expedia
Apple
Verizon
Philips
And 1 million more companies, small and giant
Migrating to Azure means using the same cloud computing services as:
PepsiCo
Boeing
Adobe
Bosch
Uber
Google Cloud won't disappoint you with its customer base, either. These are only a few of the giants using GCP:
Goldman Sachs
eBay
Twitter
PayPal
Etsy
Some companies are customers of several cloud vendors at the same time. They adopt multi-cloud strategies to play it safe on the back of increased computing power and a more comprehensive range of cloud services. And this may be your best bet, too.
Comparing cloud computing platforms: AWS vs. Azure vs. GCP
| | AWS | Azure | Google Cloud |
| --- | --- | --- | --- |
| Suite of services | Over 200 | Over 200 | Over 90 |
| Cloud regions | 25 | 60+ | 25 |
| Availability zones | 81 | At least 3 per region | 76 |
| Global coverage | 245 countries and territories | 140 countries | Over 200 countries and territories |
| Compliance offerings | 90 (including security standards) | Over 90 | Over 100 |
| Compute | EC2 | Azure Virtual Machines | Compute Engine |
| Relational and non-relational databases | 15 | 10 | 9 |
| Storage | Simple Storage Service | Azure Blob Storage | Cloud Storage |
| Hybrid and multi-cloud strategy support | AWS Outposts | Azure Stack | Anthos |
| IoT | AWS IoT Core | Azure IoT Hub | Cloud IoT Core |
| Serverless functionality | AWS Lambda | Azure Functions | Cloud Run |
| Key AI/ML offerings | SageMaker, Amazon Augmented AI | Applied AI Services | Vertex AI, Speech-to-Text, Text-to-Speech, Cloud Translation, Dialogflow |
| Pay-as-you-go pricing | Yes (plus 12-month Free Tier offers for newcomers) | Yes (plus free credits that equal $200) | Yes (plus free credits that equal $300) |
Let's puzzle out what all this means to your organization when choosing the best cloud computing platform.
The depth of services
The differences between the cloud providers start with how varied their offerings are. AWS and Azure have stuffed more than 200 services and products into their platforms. Google Cloud's offerings are not as abundant, but GCP is stronger than AWS and Azure on the AI/ML side.
Availability
All vendors harbor ambitions to continuously improve their global standings. Now, however, Azure takes the lead. It's gained a solid foothold in over 60 regions, which is why it can ensure higher service availability and lower latency in some areas. But you don't think Google and Amazon trail far behind Microsoft's platform, do you? The difference between Azure and AWS and GCP is that Azure covers fewer countries than the other vendors, so they are back on an equal footing.
Compliance offerings
All three vendors have around 100 compliance offerings. Although many of them do overlap, you should nail down which controls are critical for your industry. For example, if you're a healthcare business, make sure your IaaS provider notches HIPAA, EPCS, and other relevant guidelines for external compliance.
Compute
At the heart of the AWS IaaS platform is EC2 and its easy-to-manage compute capacity, 400 instances, and unmatched 400 Gbps Ethernet. The rivals are inching close enough to compete, though. Azure's Virtual Machines and Google's Compute Engine feature great scalability options that allow you to customize their compute performance, memory, and storage for all workloads. They are somewhat inferior to AWS in terms of network speeds, but the depth of machine configurations makes up for that.
Databases
AWS outperforms its nemeses for database engines. The vendor has over 15 fully managed options, including relational (Amazon Aurora) and non-relational (Amazon DynamoDB) databases. GCP and Azure come up with around ten engines each. Their key options include Azure SQL Database (relational) and Azure Cosmos DB (non-relational) vs. Google's Cloud SQL and Cloud Bigtable, respectively.
Storage
The outstanding storage services of the vendors are Amazon's S3 that vouches for industry-leading performance, Microsoft's Blob Storage, and Google's Cloud Storage. All three know no limits in storing data and prove to be dependable. Blob Storage has 16 nines in its durability as compared to 11 nines claimed by its counterparts.
Serverless, IoT, and multi-cloud offerings
The heavy hitters have put forward many offerings to clinch the best serverless, IoT, and hybrid cloud provider title. Their services share similar benefits, but not for a multi-cloud strategy. Azure Stack can take your apps over the edge, yet it may perform on shaky ground — just like AWS Outposts — when running on several clouds. Google's Anthos is more consistent for multi-cloud applications thanks to Kubernetes clusters.
AI/ML
With its numerous pre-configured APIs, Vertex AI confers a qualifying advantage on GCP. Google has dozens of ML and AI tools that are having a moment on a global scale. The difference between AWS and Google Cloud and Applied AI Services from Azure is that Google is using all this in Google Search — and it works pretty well. So GCP is cool with showing off its best assets.
Prices
For pricing, you shouldn't expect to meet an outright winner. AWS, GCP, and Azure go consistently as they all eliminate lock-in and allow for pay-as-you-go resource allocation. Even if you come across a cheaper product with AWS, this doesn't mean other Amazon's offerings are also more affordable. In fact, all three have competitive prices, so it doesn't hurt to shop around and calculate the cost of the service your business needs. Take your time to learn how each vendor transforms these differences to your advantage.
Read also: Most popular backend frameworks to choose.
Why choose Azure for as a cloud provider?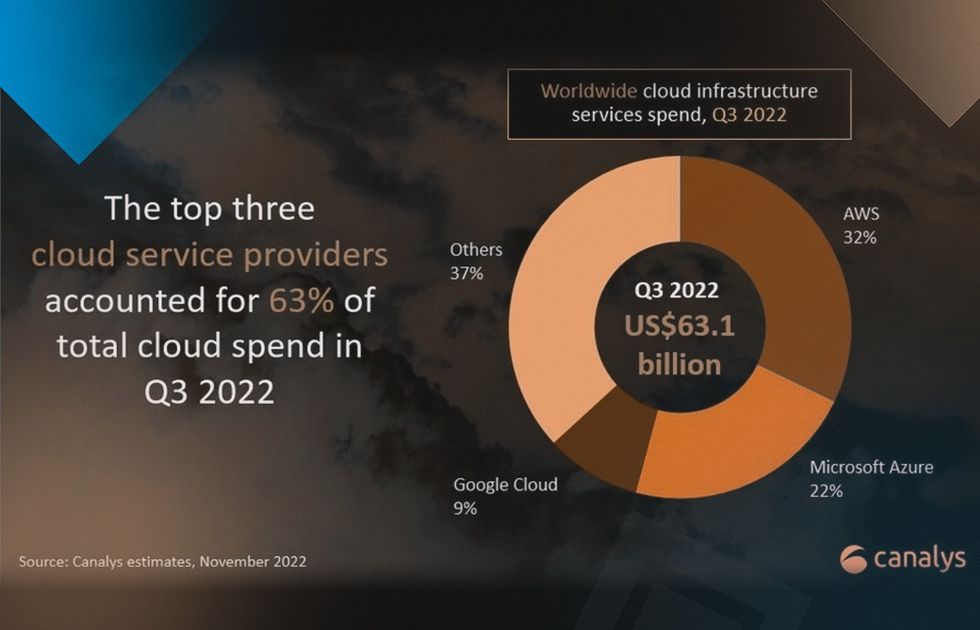 Azure may be worth its weight in gold for many organizations and development teams. Here's why they rave about it most often.
Best cloud platform to couple with Microsoft products
Is Microsoft gaming the system when it favors Azure over rival cloud platforms in its other services? Not at all.
Azure is by far the best cloud option for those developing on the .NET platform or consistently using Microsoft Teams at the enterprise level. So if you're one of those, it may be your winner. It'll be easier for you to migrate your apps and data to Azure without disruptions. And it'll be cheaper for your developers to run .NET and Windows Server projects on Azure than elsewhere.
Robust suite of developer tools
Visual Studio is Azure's crown jewel. It's made up of tools that cover all the bases, whether for production or post-rollout.
This integrated development environment is API- and extension-friendly, allowing you to customize it for your coding style. You can then put down the code with coding assistance, bring your apps to life, and debug them throughout the development process. Visual Studio comes with fantastic testing functionality so that all flaws are visible and you can refine your apps on the go.
Firm cloud region foothold
With its 60 regions and hundreds of geographies, Azure is likely to deliver on its uptime promises. And the vendor links every region with at least three zones for uninterrupted availability.
It's not uncommon to compare Microsoft Azure vs. Amazon AWS for all things global presence because Amazon is a flamboyant spender here. But so is Microsoft. Azure sets its sights on super-extensive coverage to bolster its resilience and reliability, backed by Microsoft's plans to erect around 100 data centers yearly down the line.
Read also: How to reduce cloud costs for your project.
Why choose GCP for cloud provider?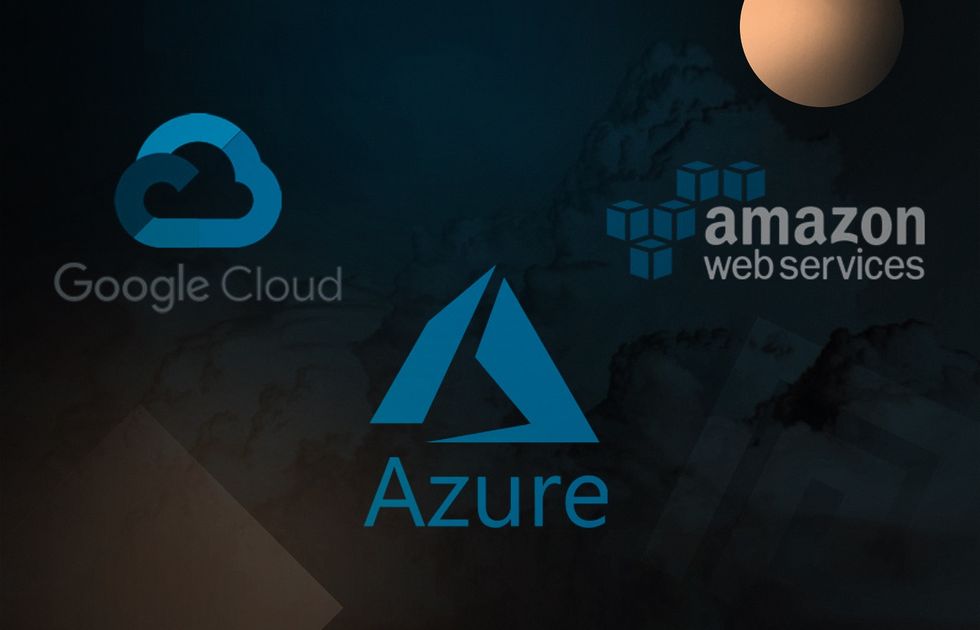 Google Cloud is second to none for AI/ML offerings, big data technology, and security. Take a closer look at each of GCP's strengths.
It excels in artificial intelligence and machine learning
If you're strategically adopting AI and ML, Google Cloud may be your cup of tea. Google has been focusing on these services for years, and it has amassed a myriad of game-changing offerings so far.
Whether you want to prop up your development process with advanced models, give your app a voice, or make your hotel chatbot more human-like, migrating to GCP may be a smart decision. The vendor has the edge over its competitors for solutions that can train algorithms to do fantastic things.
GCP is great for big data
GCP's BigQuery is a perfect addition to its AI/ML services. If your business processes involve a slew of data flowing back and forth, it can help you plunge into it and gain insights.
BigQuery and other GCP's big data solutions facilitate predictive analytics, seamless scalability, and forecasting. They can be smoothly combined with the vendor's AI/ML offerings for real-time insights that can transform many of your processes, from business intelligence to marketing.
It keeps you out of harm's way
GCP is known for its heightened security. Google draws on its technical expertise in Google Search to crack down on digital fraudsters, which bodes well for those who use its cloud platform.
When you move to GCP, you know your data, infrastructure, and apps are safe in the Google way. GCP offers encryption and confidentiality at all levels, starting from when your data leaves your premises to when it's stored unused. This can also help you meet regulatory controls when you're leveraging GCP's range of more than 100 compliance offerings.
Read also: Guide to SaaS app development.
Why move to AWS?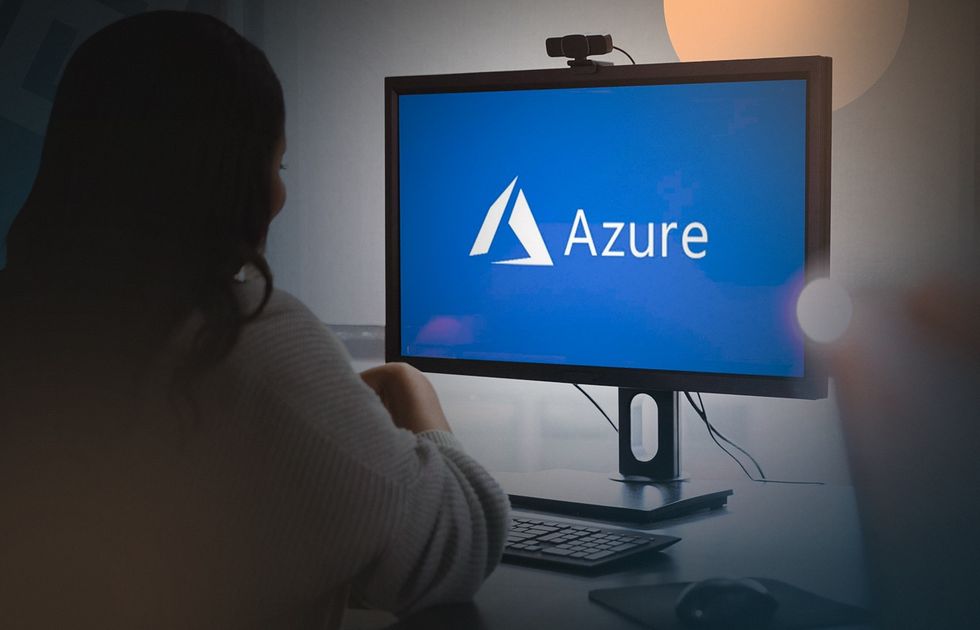 Throughout its history, Amazon has seen most enterprises choosing AWS for cloud migration. And now you can see why.
No steep learning curve
AWS is easier to get started with than other platforms. You can either be the next Jeff Bezos of cloud computing or a first-timer, but you're sure to find AWS intuitive.
Once you go to AWS, you know what to click on to select an instance type, storage, or virtual environment. The vendor has many easy-to-digest APIs to take you to the cloud faster and help you configure the settings your software needs. Also, AWS lets you give it a test run with over 100 Free Tier services, including EC2, S3, and SageMaker.
The range of services and performance that's beyond compare
AWS had more time to build its suite of services than other vendors as it was launched earlier than GCP and Azure. And Amazon didn't let this opportunity slip to have a leg up.
From instance types to databases, AWS services are traditionally more bountiful than those of the competitors. The vendor always has something special for standard and custom software with its enterprise-grade capabilities. And when it comes to Amazon Web Services vs. Microsoft Azure for coverage and delays, AWS is strongly determined to go for the gold with the lowest network latency.
All-round stability
Nothing falls through the cracks when Amazon gets down to ensuring consistency and reliability. The vendor is committed to fortifying all its data centers in isolated regions, steadfastly securing its cloud infrastructure, and optimizing its throughput. That's why it's drawn in so many big-name customers and built a close-knit partner network. With AWS, top performance is never left to chance, no matter the workload.
Read also: How to migrate to SaaS business model.
And the winner is…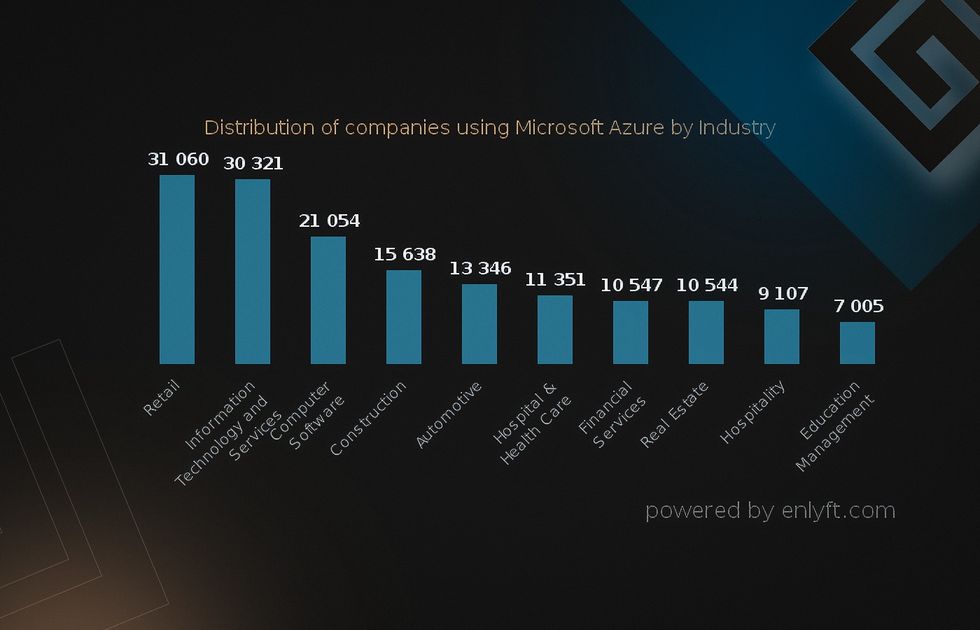 It depends on the way you look at it. If you're a unicorn business weighing up Azure vs. AWS performance and bandwidth options, Amazon's platform may win your heart. Engrossed in .NET? Then building on Azure may offer you the smoothest experience. And if you're into AI/ML, you can't go wrong with Google Cloud.
With that, there's no ideal cloud platform for every case. You need to factor in your product tech stack, business objectives, target geographies, and service uptime to base your migration decision on what works for your company.
Read also: Guide to modern web application architecture.
Acropolium's experience
If you still can't decide between Azure vs. AWS vs. Google Cloud and have no idea how to pull off your migration, Acropolium has you covered. We've completed around 100 cloud migrations since our inception, so, trust us, Acropolium can make sure your transition won't cause any disruption, downtime, or security issues.
By taking businesses to the cloud, we can help our clients trim server management and infrastructure ownership costs. Case in point: a company (NDA-protected) bore the €5,000 financial burden per month to run servers with sufficient resources. But once Acropolium took it to the cloud and did the configuration, the costs plummeted to €600 per month. This company can now spend 8x less on servers and scale at any time.
Acropolium's experience is all it takes to move to the right cloud platform and spin up the right computing services. Contact us for a personalized migration strategy.