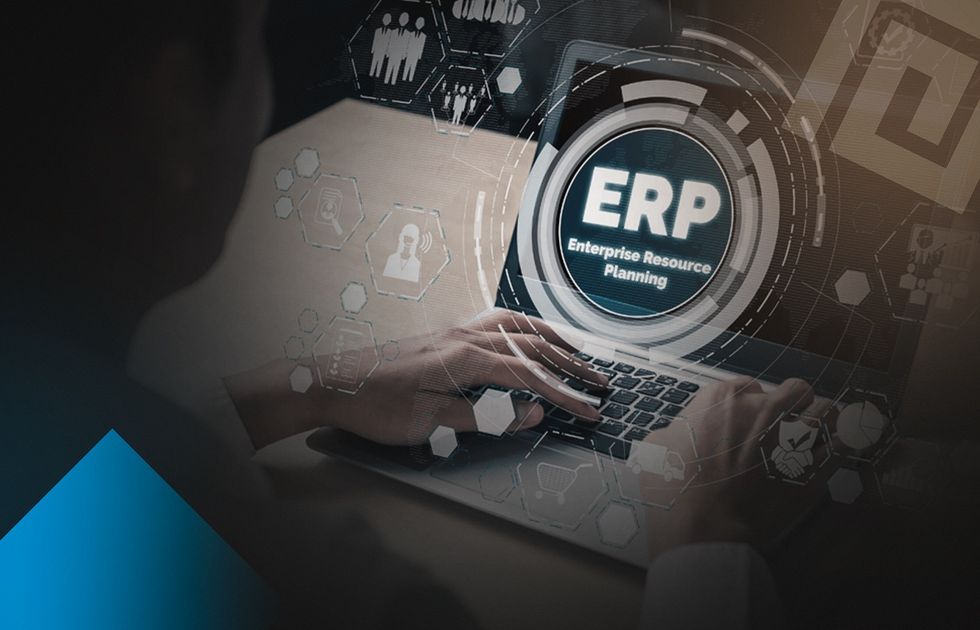 Medium and large companies have to manage dozens of processes and hundreds of people daily and do it efficiently to generate profits. This mission is impossible with spreadsheets and simple unintegrated software. You simply rob departments of cooperation opportunities and waste precious time on manual work. Business process management will become efficient if you provide them with a reliable cloud-based enterprise resource planning system (ERP).
Read on if you are unfamiliar with this tool but want to improve process management in your company. We'll discuss the features and advantages of cloud-based ERP systems and how they differ from on-premise solutions.
But first, let's talk about what ERP software is and why it matters for business.
What Are Enterprise Resource Planning Systems, And Why Are They Vital For Midsize Businesses And Large Enterprises?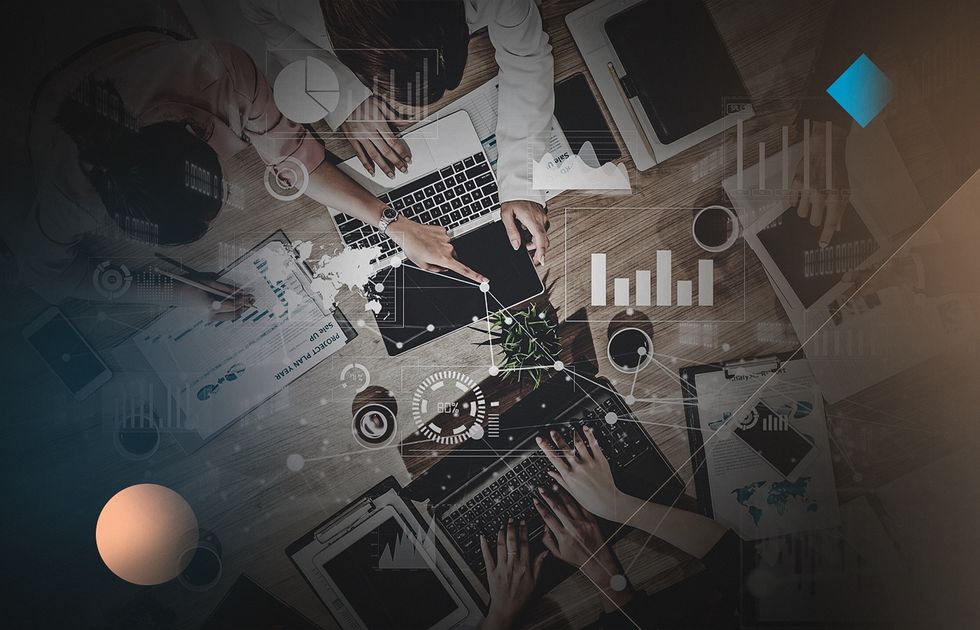 An enterprise resource planning (ERP) system is a software solution that integrates various business processes and data into a unified platform, allowing organizations to manage their resources efficiently. Enterprise resource planning applications can include multiple modules to cover all possible or just a few industry-specific processes at once.
Enterprise resources planning software is vital for large and medium-sized businesses across niches. It is a troubleshooter for the issues linked to managing large amounts of data. Among them:
Inefficient Use Of Time And Human Resources To Process And Manage Significant Data Volumes
Medium and large enterprises process hundreds of customer orders and internal requests. This eats up too much time and money.
ERP systems streamline and automate the process, cutting down on the time and resources required to manage them.
Missing Essential Details For Decision-making
In medium and large companies, multiple processes run simultaneously, involving dozens or even hundreds of people. Decision-makers must deal with a barrage of information from different sources, which leaves room for misconceptions. More manual data processing — more errors leading to financial losses.
Meanwhile, ERP systems provide real-time access to critical business data. This enables organizations to make informed, accurate decisions quickly.
Complexity And Multi-level Structure Of Internal Communication
Large businesses require significant effort and coordination to establish effective communication between numerous departments and employees. ERP systems can make this process easier by sharing information and data in real-time and helping break down silos.
These are just some of the reasons for adopting an ERP system. You can find a lot more by looking at the advantages of cloud-based ERP over on-premise solutions. But first, let's answer a general question, "What is a cloud-based ERP solution?"
Cloud-based ERP Vs. On-premise Solution: The Benefits Of Cloud-based ERP Systems For Enterprises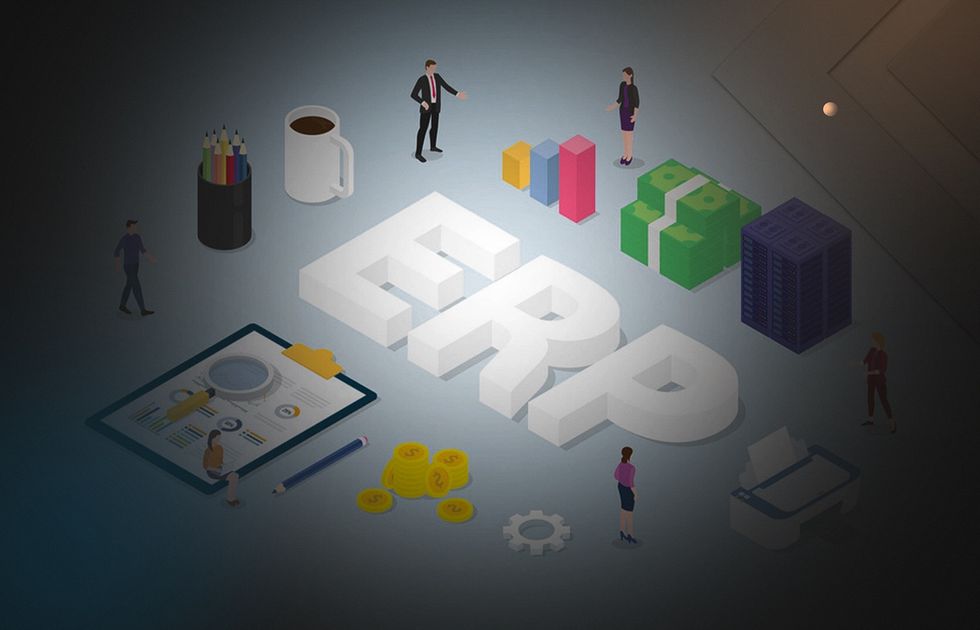 Cloud-based ERP systems are deployed differently than their on-premise counterparts.
While an on-premise ERP system is hosted by the company's internal servers, cloud-based ERP software runs on remote and, in most cases, third-party infrastructure. Like an on-premise solution, ERP software can be either custom or off-the-shelf, also called a software-as-a-service (SaaS) ERP system.
In recent years, cloud-based ERP solutions have been gaining in popularity, and, in 2021, were used by 53% of all organizations and rising to 65% in 2022. But what makes them so attractive? Let's consider the main benefits.
Scalability
With cloud-based ERP solutions, businesses can easily add or remove capacities depending on changing needs.
With an on-premise solution scaling is more problematic — you must first purchase and configure additional equipment whenever you need to scale up.
Accessibility
Employees can access an on-premise ERP solution only from the company's office, while a cloud computing-driven ERP system is available anywhere.
And although remote access creates additional security risks, proper security measures and multi-level access minimize them.
Lower Infrastructure Costs
Sure, the subscription costs of cloud-based ERP solutions can grow over time. You will also pay more if you scale. However, you don't need to invest in hardware and IT staff — everything works online.
As a result, cloud-based ERP solutions for medium-sized businesses and other types of organizations are usually more cost-effective than their on-premise counterparts.
Integration With Other Cloud-based Systems
Another significant advantage of cloud-based ERP systems is their ability to integrate seamlessly with other cloud-based applications.
Integration with financial, marketing, order management, and other apps, ensures that data is easier to access and share across departments.
Real-time Data Access
As cloud-based ERP applications are easier to integrate with other systems and their data, you have greater access to analytics — and data-backed decisions.
Here is a case in point. Support agents and chatbots need the latest data to give customers relevant answers. The service will speed up if they have frictionless access to up-to-date customer data.
Better Disaster Recovery And Data Backup
Power outages, fires, or floods can disrupt the work of servers or even destroy data. Luckily, cloud-based ERP software providers offer superior disaster recovery and data backup capabilities. As a result, you can minimize downtime and ensure business continuity.
As you can see, cloud-based ERP solutions have numerous advantages. However, you can enjoy them only if you choose and configure suitable ERP modules covering all your business needs. Let's explore these modules now.
Main Modules Of A Сloud-based ERP System For Enterprises
ERP system providers offer different sets of modules depending on the company's size, specialization, and customer needs. Let's take a closer look at some of the most common ERP modules.
Financial Management
This module keeps track of all capital inflow and outflow processes. It helps you manage accounts payable and receivable, payment receipts, tax payments, general ledgers, financial reporting, and other finance-related documents and processes.
Human Resource Management
This module helps you collect employee information, track staff performance, and generate documents, such as employment contracts or promotion letters.
Using the human resource management module, you can also check an employee's remaining sick leave days, approve days off, administrate annual benefits, and manage payroll.
Manufacturing Management
This module covers tasks related to product creation, from production planning and scheduling to end-product quality control.
For example, when it comes to production planning and scheduling, a company can map and match the resources it needs to complete and deliver orders on time. The system can also adjust the production schedule if a lack of resources causes delays.
Customer Relationship Management
This module helps manage all activities related to attracting and retaining customers. It manages marketing, sales, customer service, and support.
For instance, the system can remind a manager to notify a customer when a product is back in stock to ensure better customer service.
Project Management
This module is a must-have for any company as it helps plan projects, allocate resources, distribute tasks, and monitor their completion.
For example, with this functionality, a manager can allocate the budget for each department involved in the project, track spending, and see at what stage the project is and who is responsible for particular assignments.
Asset Management
This module helps employees manage the acquisition of construction or production equipment, real estate, or vehicles, maintain them, and control their usage.
These modules can record a history of equipment usage, report wear and tear, or send maintenance reminders.
Business Intelligence And Reporting
This module offers analytical tools and reporting features that empower enterprises to make data-informed decisions. It can analyze high data volumes and compile comprehensive reports on any issues, from department performance to patterns of customer behavior.
Compliance And Risk Management
This module handles risks and regulatory compliance, including audits, internal controls, and governance. For example, ML-powered systems can scan a contract and identify clauses that don't comply with local regulations. Or the system can trace every electronic component from supplier to end user to recall the product from each customer quickly if any defects are found.
Depending on the solution provider (or company's needs if it's a custom product), cloud-based enterprise resource planning software can include all of these modules or only some of them. For example, ERP software for small, medium, and large companies that provide services does not need a manufacturing module. Still, mobile access is one of the essential features that the best cloud-based ERP software systems share. It guarantees that employees always have crucial information at hand.
Once you decide what modules you need, you are halfway to implementing the best ERP tailored to your needs. Let's look at the types of software to guide you in your choice.
Types Of Cloud-based Enterprise Resource Planning Systems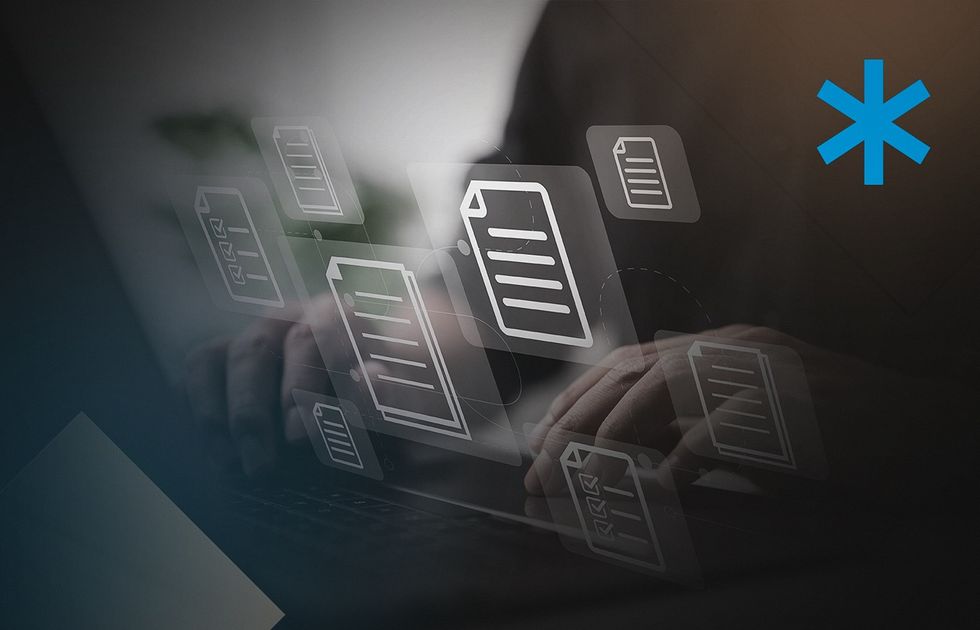 Choosing the best ERP solution for a medium-sized business or a large enterprise is a challenging endeavor. The software market is brimming with cloud-based solutions for enterprise resource planning, and it keeps growing. All ERP solutions boil down to three main types. You will find them below.
Multi-tenant SaaS-based ERP Software
In a multi-tenant cloud-based ERP system, multiple customers share the same software instance (and in some cases, a database) hosted on a public cloud provider's infrastructure. Sharing makes this option more cost-effective, which turns this type of ERP software system into a suitable solution for small and midsize companies.
Most third-party ERP solutions are multi-tenant, so you can find many options to choose from. We can recommend a few of the best cloud-based ERP solutions for medium-sized businesses: Acumatica, Plex Manufacturing Cloud, NetSuite, and Sage Intacct.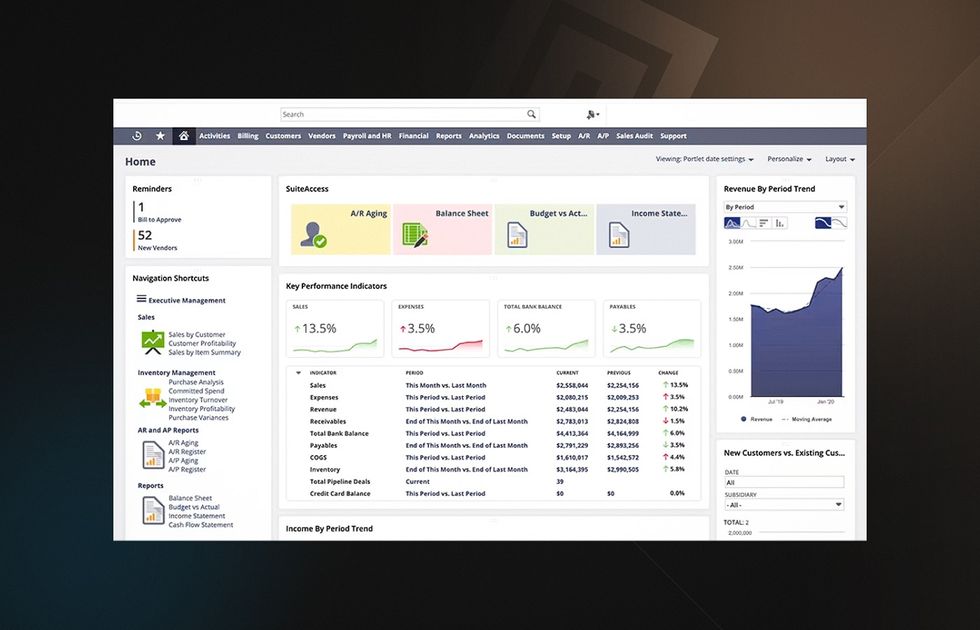 Single-tenant SaaS-based ERP Systems
Are you looking for an ERP system for a medium-sized business or a large enterprise with extra data security needs? Or perhaps, you are after a higher level of customization? Consider a single-tenant system, like Microsoft Dynamics 365 ERP.
In a single-tenant cloud-based ERP software system, each user has a separate software instance hosted on the dedicated hardware of the public infrastructure. With their higher level of control and expanded customization capabilities (that translate into a higher price), these ERP systems are more suitable for medium-sized businesses and large companies.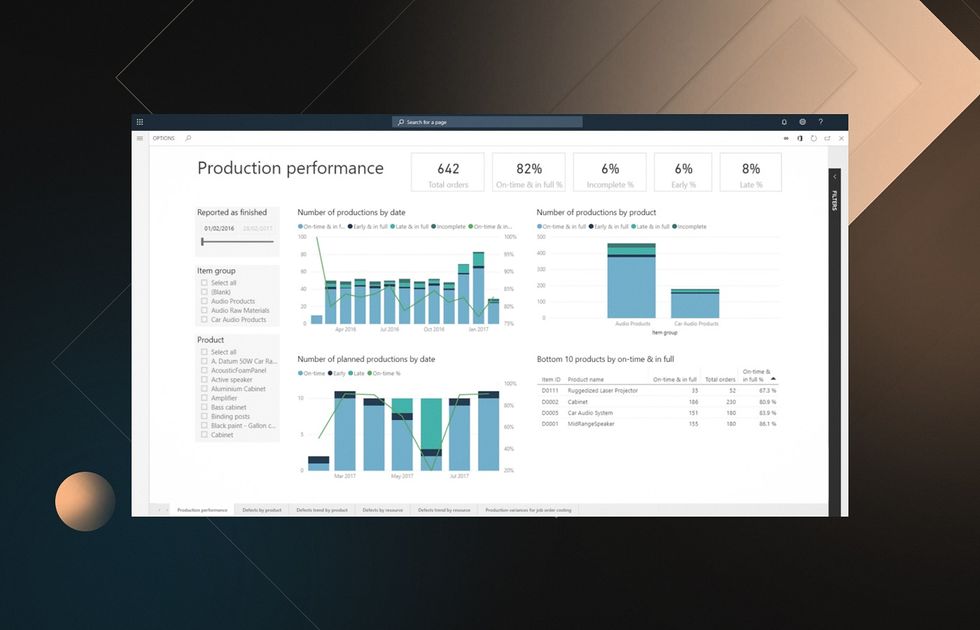 Private Cloud-based ERP Software Systems
Do you need the best ERP software for large businesses with full control over the system and extensive scaling capabilities? Try a private cloud-based solution.
In a private cloud setup, an ERP system is installed and maintained on a separate infrastructure. You can host and run the private cloud on your own or third-party data center or use the services of cloud providers who offer private cloud hosting.
Although a private cloud is mostly used for hosting custom solutions, some off-the-shelf systems can be deployed there as well. Let's take Oracle ESB, for example. You can run an ERP system on Oracle's cloud. Or alternatively, you can host an ERP system or database on Oracle's cloud and the other element on your own or third-party infrastructure.
Now that you know the main types of enterprise resource planning platforms, let's go through the main challenges associated with implementing a new system. They are valid for all system types.
Challenges Of Implementing Third-party Cloud-based ERP Systems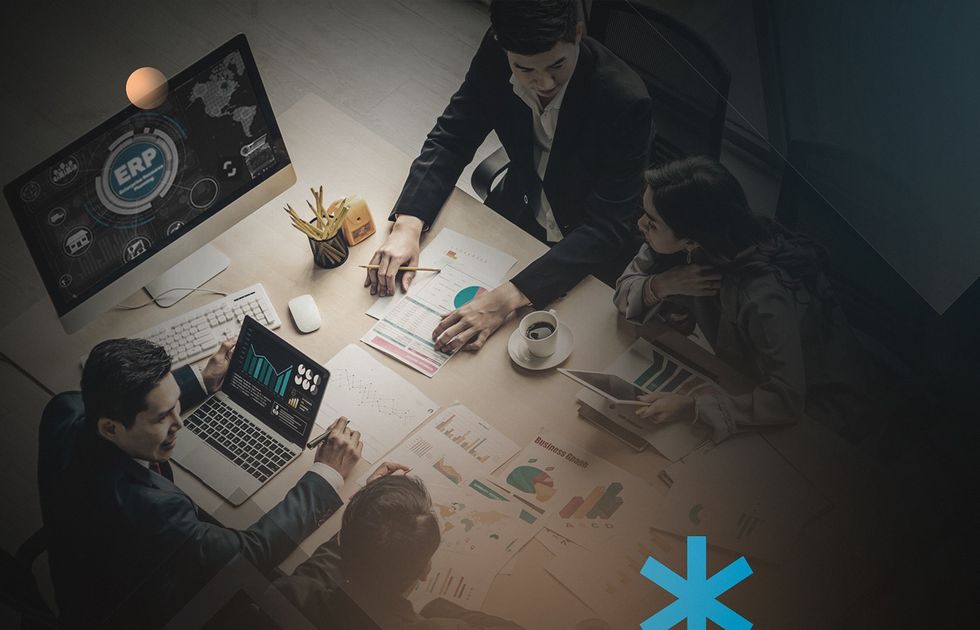 Integrating a cloud-based ERP system into your workflow takes effort and know-how. Indeed, implementation complexities are a major hindrance to the ERP software market growth. These are just some of them:
Data security and privacy concerns. Cloud-based ERP systems store data on remote servers and as a result, are more vulnerable to cybersecurity threats than on-premise solutions. So, it's critical to choose a software provider with stringent data security measures in place to minimize the risks.
Integration with legacy systems. You need significant resources and technical expertise to integrate a company's existing legacy systems that are non-compatible with a cloud-based ERP system. Hiring an experienced ERP software development company can be a solution.
Customization complexities. Though cloud-based ERP systems provide different customization options, not all of them are user-friendly. Going beyond UX features, tailoring an ERP solution to the organization's unique business processes requires time and skilled professionals.
Steep learning curve. Many ERP systems have a steep learning curve. To adopt these systems properly, companies must invest in training programs.
As you can see, adopting a SaaS ERP solution poses some challenges. Luckily, you can overcome them by developing custom software for your needs. But first, you need to hire an experienced and reliable vendor. Acropolium is proud to be one of them.
Why Choose Acropolium?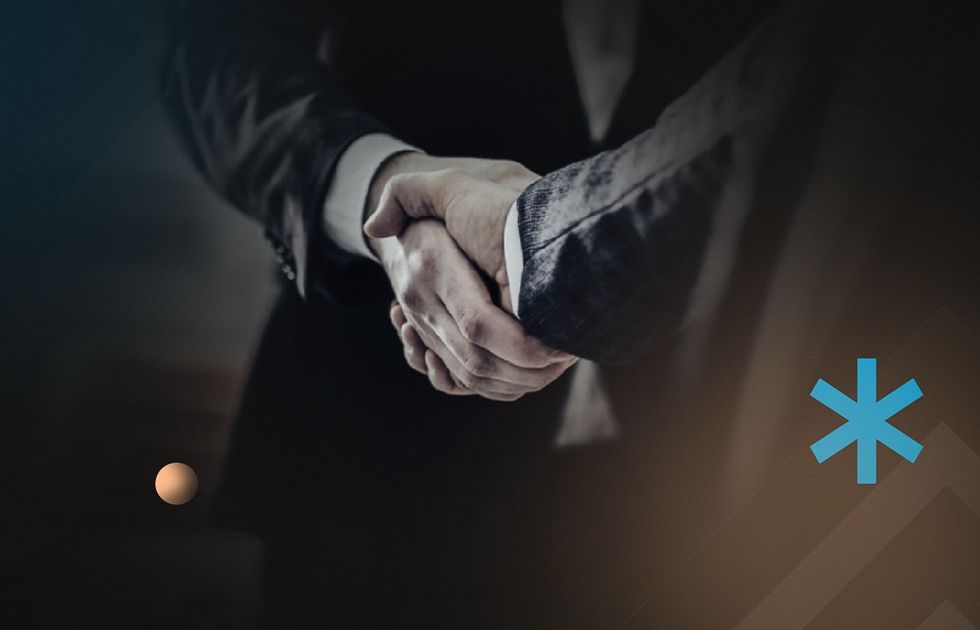 Acropolium is an experienced partner with 19 years in custom ERP software development, cloud computing consulting, chatbot building, and software modernization. Having helped over 140 clients from finance, healthcare, education, hospitality, biotech, fintech, and other industries, our specialists have strong expertise in working on GDPR-compliant software and know how to build an effective and secure ERP system for your business.
As ISO-certified vendors, we always care about the quality of services and leave clients satisfied with the work process and results. Contact us to estimate and discuss your project.
Conclusion
A cloud-based enterprise resources planning system allows companies to reduce costs and work more efficiently. But they can bump into obstacles when implementing it: employees' potential resistance to change, low compatibility with the existing system, or the need for complex customization.
A custom solution built by an experienced software development company is a way to avoid these stumbling blocks. Acropolium is fully at your service. Our subscription-based service caters to all typical requirements of a secure software development project. Reach out to learn more.
Sources Of Information