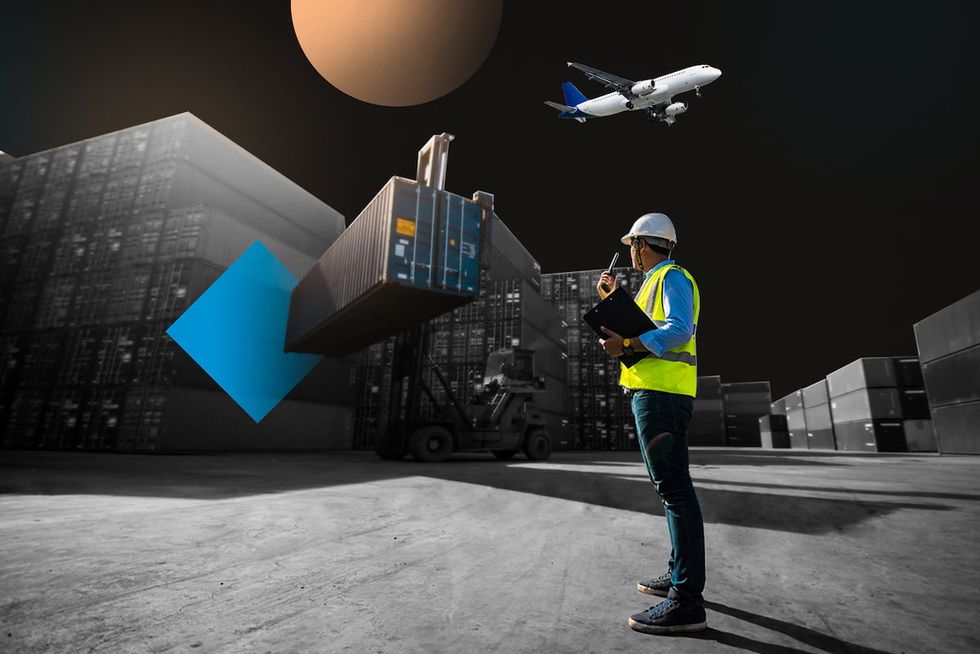 We've been developing EDI and similar software for businesses since 2003. That's why this article is full of practical insights you don't want to miss.
Face the truth: you are sick and tired of being hindered by red tape. And it's okay.
There's nothing enjoyable about faxing yet another email to remind your supplier about that invoice. Paperwork is the "deadliest" productivity killer in the transportation industry, but you can now protect your business from it.
So, what is EDI technology? Simply put, it's a paper-free way to deal with logistics paperwork. Electronic data interchange in the logistics industry establishes (drum roll, please) an electronic communication between the exporter, consignee, freight forwarder, and other agents involved in the transportation process. When going the EDI way, you can send and receive documents without making any calls or inundating your partner's inbox with tons of emails.
The role of EDI in transportation processes is huge, and so are the productivity gains it brings for businesses. By exchanging documents electronically, you can speed things up and make freight management more cost-effective, all while leaving no room for human error. EDI creates a strong foundation for long-term business relationships between shippers, carriers, and consignees.
Would you like to swap tedious paperwork for an automated EDI solution? You're only a nine-minute read away from understanding the nuts of bolts of EDI in transportation and logistics businesses. Acropolium aims to shed some light on EDI in freight management or any other logistics business, demonstrate its benefits, and how you can implement it.
How do custom EDI solutions reduce your logistics costs?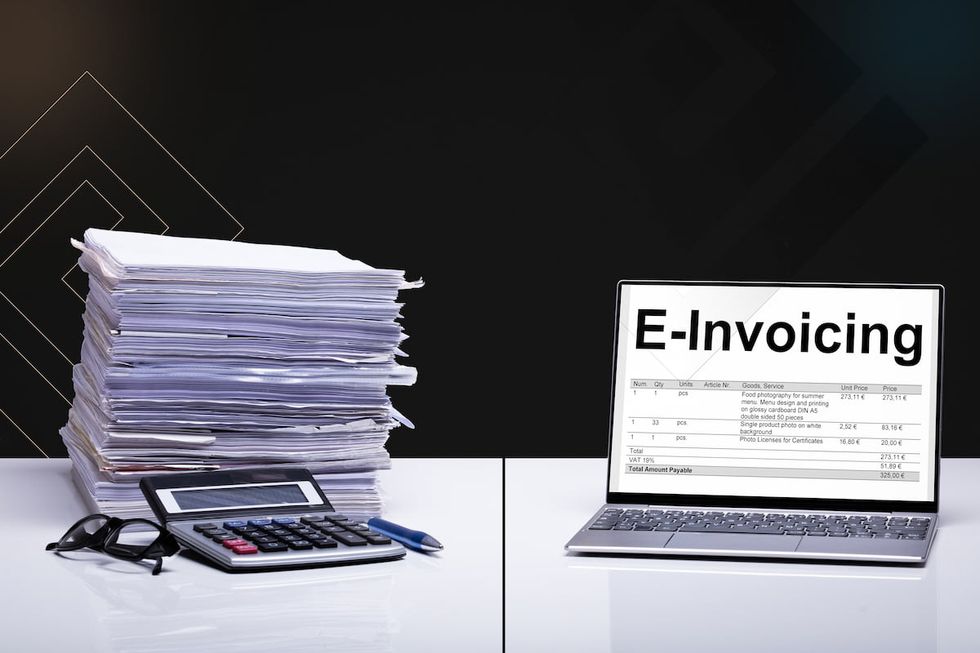 Logistics costs can quickly add up and eat your profits. An EDI system helps you secure your bottom line by:
Cutting out paperwork
Every hour your staff spends digging through customs documents, invoices, or purchase orders is wasted time. An EDI system brings all the paperwork under one electronic roof and streamlines data exchange between your business and your partners. And yes, faxing, emailing, and sending documents by post are equally outdated.
Automating B2B document exchange
Ever wondered how long it takes you to process invoices and request shipping quotes from your freight forwarder? With EDI, your manual involvement is no longer necessary. Backed by sophisticated software, an electronic system automates the flow of logistics documents between all the parties involved. More savings come by eliminating manual order entries and the possibility of human error.
Improving your receiving processes
When integrated with your WMS (Warehouse Management System), an EDI solution enables you to control every shipment more efficiently. How? You can thank advanced shipping notices (ASNs) for that. An EDI is a great tool to exchange these notifications, keeping you posted on when you can expect orders and what's in each pallet. When receiving goods, your staff can save time previously spent inspecting every unit and barcode manually.
Creating a single version of document truth
Sometimes, exchanging documents with overseas partners can be stressful because of language barriers. Fortunately, an EDI system serves as a universal language. It uses standardized formats for transportation businesses, regardless of the areas they operate in. This brings the utmost accuracy to every EDI transaction and minimizes document mishandling.
Helping you benchmark your logistics operations
EDI software allows you to monitor real-time transactions and shipment processes. By doing so, you can avoid basing business-critical decisions on predictions. And when this software is designed for integration with your ERP, you can retrieve insights across multiple systems for next-level reporting.
Read also: How to develop a document management system.
The trends that will define transportation EDI systems in upcoming years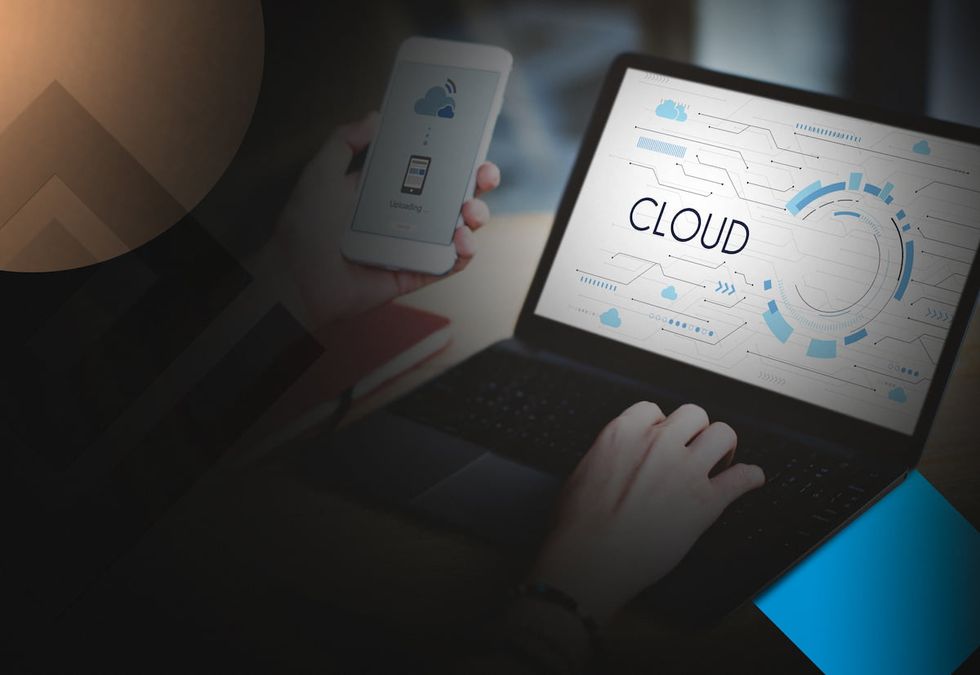 EDI technology is not treading water. Whether you implement it in-house or with a 3PL (third-party logistics) vendor, it's meant to adapt to your logistics processes. That's why the latest EDI trends are all about cloud-based software, system integrations, and API blends.
Cloud-based software
Cloud technology makes your system more scalable. By lifting resource restrictions, it allows for streamlined B2B exchanges and EDI data mapping. Cleo deserves a special mention for its game-changing cloud solutions. Another upside is that it will cost you less to run cloud-based software than a traditional on-premise solution. EDI systems are not that demanding in terms of server resources, so you can deal with thousands of EDI transactions as you grow. Read how to migrate your software to the cloud.
System integrations
There's no such thing as too many insights when running a logistics company. While an EDI system alone pulls together a sizable chunk of data, you may still need more information for forecasting, exception management, etc.
That's why future-centric EDI software should be designed for smooth integrations with other systems you use:
ERP system
WMS
SCM system
Accounting software
When your EDI software syncs with all these systems and is just as flexible for third-party integrations, it transforms into a fully automated data flow solution. There's no denying it can benefit any logistics process, from managing transactions to tracking shipments.
EDI and API
With ever-changing B2B communication protocols, forward-thinking logistics businesses need EDI software that can handle them all. If you're one of them, you'll want an API in your EDI system.
By blending an API and EDI in transportation, logistics companies can elevate their B2B communication. That's because such a mixed solution can work with a range of document types:
While an EDI system predominantly works with standardized formats, an API also enables you to process modern ones. The bonus is that you can establish more accessible electronic communication with any of your partners.
Read also: e-AWB for Freight Forwarders.
A glimpse into EDI for trucking and other logistics businesses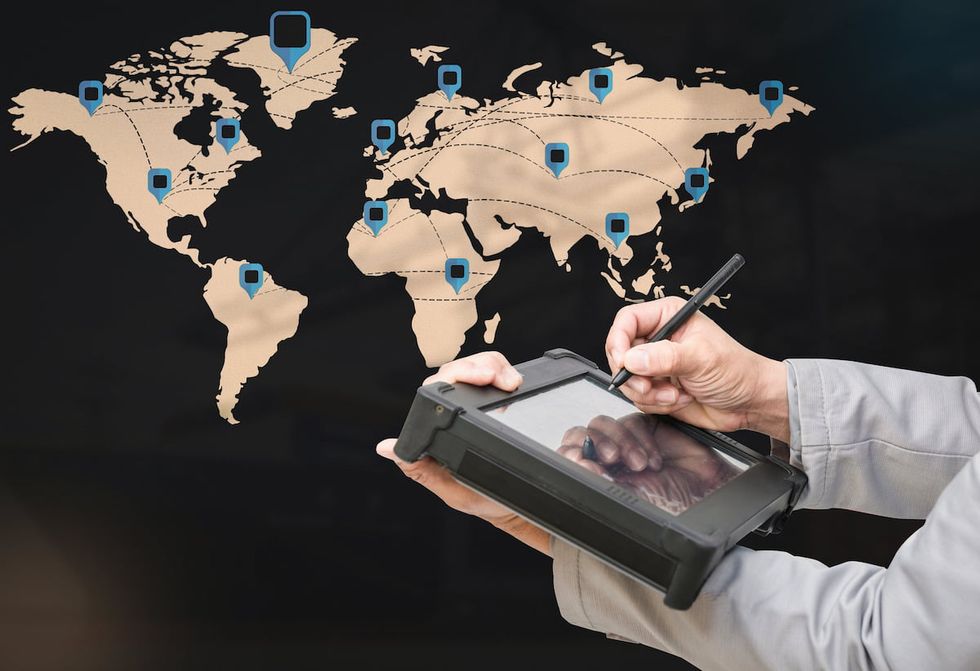 EDI is for everyone, whether you're on the shipping or receiving side. Why? Because no logistics business wants to waste time and money on paperwork. When your B2B communication is set up electronically, you can automate many once-manual processes. Here's how it works for everyone involved in the cargo journey.
For exporters
Before you can export your goods, you need to prepare piles of documents after processing a purchase order. An invoice, certificates of origin, and an export declaration are only a few of those. What if your system could upload all of them based on a given PO? EDI software can do that. You just need to make sure your export documents are accurate, and it will then send them to your freight forwarder. Automation is TrueCommerce's middle name, which is why we'll just leave it here for inspiration.
For freight forwarders and NVOCCs
The agents who take care of transporting your goods spend hours handling your documents, too. They invest even more time to prepare a bill of lading and find the best carrier for your case. EDI smoothes out this process. By communicating with your freight forwarder or NVOCC (Non Vessel Operating Common Carrier) via an EDI system, you can send all the necessary documents as soon as they are ready. It can help them issue a bill of lading faster and start negotiating prices with carriers right off the bat.
For carriers
EDI solutions bring all the parties together, from an exporter to a carrier to a customs agent. So, once a freight rate is agreed upon, your shipment-related documents go to the company that actually transports your goods. Your freight carrier — be it a trucking company, an ocean carrier, or a combination of both — can now scrutinize your documents in a standardized format. An EDI system will then update the status of your shipment with real-time data. This will improve the communication between you, as an exporter, and your carrier.
For customs brokers
An EDI system untangles a potential customs clearance mess. With it, you can send your export documents to customs brokers, who act as the agents on the receiving side. The system makes it easier for them to ensure customs compliance and move forward. If something goes wrong with your shipment, brokers can rely on an EDI system to keep you informed of when, and why, it's stuck at customs. It can also be used to store tax-related information, which aids your accounting processes.
Read also: Cloud based enterprise risk management solution development guide.
How to integrate an EDI solution into your logistics processes?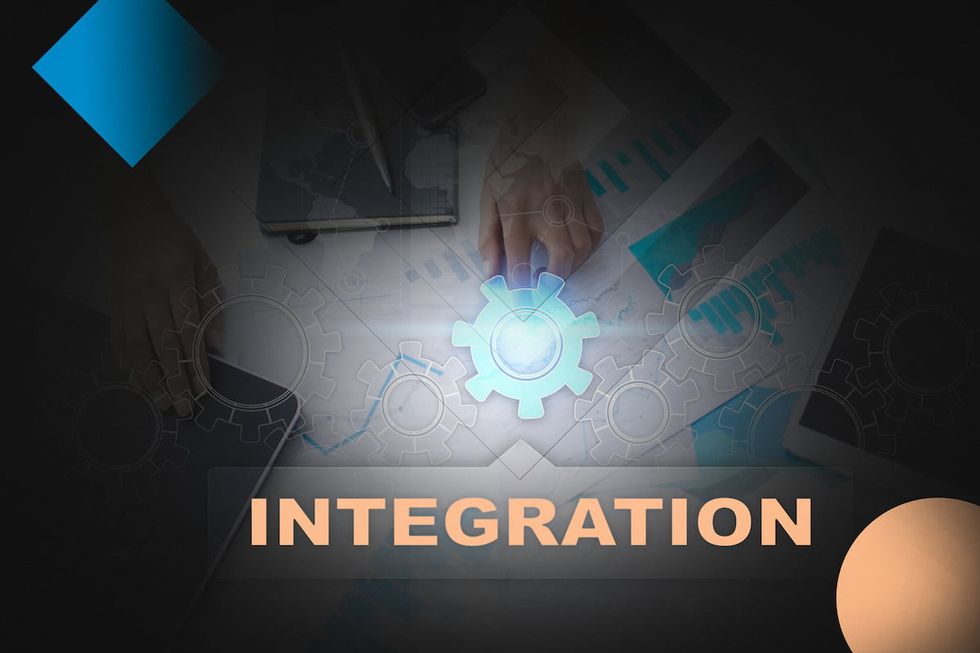 You may have heard that an EDI may either play havoc with your budget or take years to pay off. But nothing could be further from the truth. EDI implementation can be a cinch if you get the right vendor to develop electronic data interchange transportation software for your company. You just need to follow several clear-cut steps:
Analyze your partners and your business capacity
EDI is about two sides. If you're an exporter, you must be working with a host of forwarders and carriers that may use different documents, protocols, and standards. Start by determining what your EDI system should be able to process by talking to your partners. Next, think about what business processes your EDI system might be able to improve. Would you like to incorporate it into your warehouse management? Or into the entire supply chain process? It's time to decide.
Define the scope of your logistics EDI project
More decisions are to be made to ensure that your EDI project heads in the right direction. You should outline timelines, milestones, and resources to keep it on track. To do that, you will need to make up your mind about:
EDI infrastructure
Network connections
Traffic limits
Software features
It may take longer to develop custom software features, but they are well worth the wait.
Let your software vendor start
By and large, this is a designing stage. Your vendor will kick-start EDI software development as soon as you agree upon an EDI translator, formats that need to be supported, and paperwork management subsystems. Your logistics EDI solution can also be brought to life as an app for out-of-the-office document exchanges. If you choose to get it developed this way, your vendor will customize it to your corporate needs and other system integrations. You can't go wrong with an app as it offers unmatched flexibility (e.g., imagine processing an invoice while having lunch with your team).
Configure the software to your logistics operations
Once developed, your EDI software should be integrated into your existing systems, such as a TMS or ERP. It may be the most backbreaking part for you and your vendor. Correlating data across different systems requires total dedication to meet EDI requirements, enable document archiving, and have proper maps in place.
Always take data mapping seriously. If not executed correctly, your documents are at risk of going to the wrong destinations and getting lost inside your EDI system. Along with mapping, you should focus on defining formatting rules for every document you receive or send.
Put it to the test
If practice makes perfect, EDI testing makes it flawless. Now that you find yourself at this stage, you can send your first invoices and receive your first POs electronically.
When testing your electronic data interchange system, you will want to directly communicate with your carriers, forwarders, and other partners. That's how you make sure they receive accurately translated documents that are matched to their EDI formats.
Take heed of your logistics specialists' feedback here. Testing is supposed to spot all your EDI system's weaknesses and tackle any potential nuisances for your staff.
Set your system up and keep it running
Once your EDI software proves its worth when undergoing rigorous testing, you can shift it into high gear. Set it up with your B2B communications and enjoy a paper-free way of doing business.
An electronic data interchange system is not something you can integrate once and forget about it. It should be updated as new document formats crop up or when additional translation maps are created. Get your software vendor to provide EDI mapping support and maintain your system in the future.
3 Reasons to leave your logistics EDI software project to Acropolium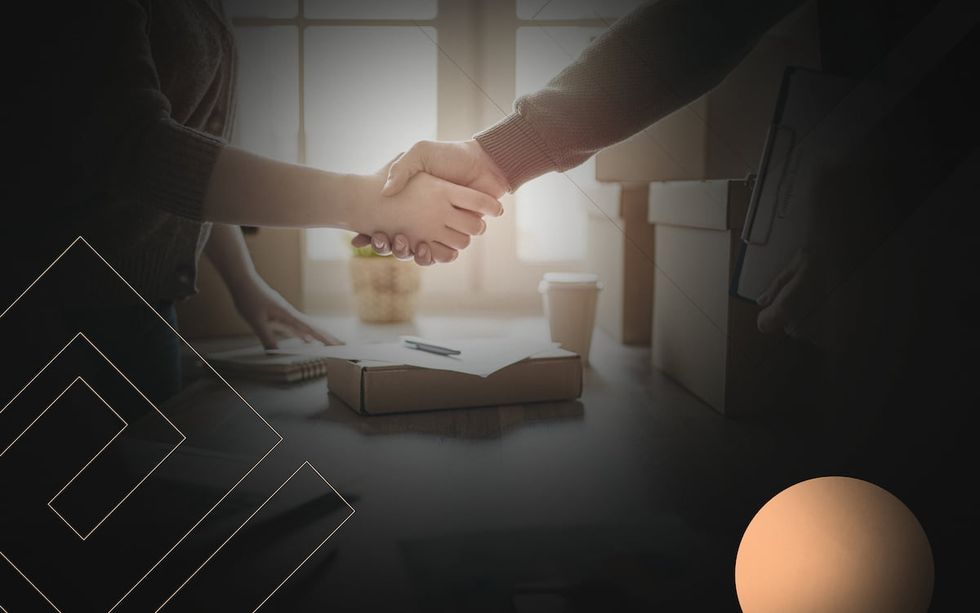 At Acropolium, we know what goes into a killer EDI solution, as we have been designing them since 2003.
Here's what we can do for businesses interested in buiding custom EDI software:
Tailored solutions. We say "No" to cookie-cutter EDI systems. Acropolium only develops custom electronic data interchange software for logistics and transportation to match your unique logistics processes.
Easy-to-integrate software. Whether you're looking to couple an EDI system with your TMS or WMS, we can do it. All elements of your supply chain are covered.
Full-cycle service. Acropolium handles every step of your supply chain EDI project, from creating software to building a local team to maintain it.
We're your surefire way to get a fully functional, adaptable EDI system in place. No matter how resource-intensive it is, it's never too much for us.
Key things to remember
Electronic data interchange enables a smoother way to send and receive logistics documents. It harnesses the flexibility of e-invoicing while automating many red-tape processes.
EDI software works wonders for any party involved in getting cargo from point A to point B. Exporters, freight forwarders, trucking companies, and customs brokers can switch to it to facilitate data exchange and get the job done faster. Before they can leverage in-house EDI, logistics companies need to get a handle on the implementation process. Finding an experienced software vendor is the backbone of it. At Acropolium, we'd love to work with you to create custom EDI software for your logistics business or transportation app development project. Get ahold of us to join forces and optimize your paperwork with an electronic solution.