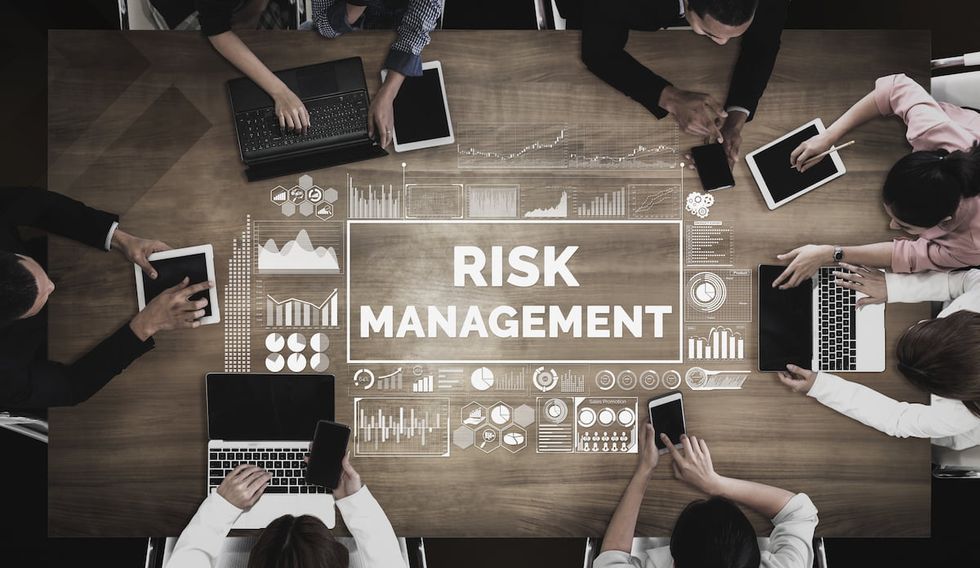 The risk levels today are the highest we had in 12 years due to the global pandemic, low interest rates, economic unrest, and rising data breach incidents. Companies in the early maturity stages can rely on spreadsheets, but growing organizations should build an enterprise risk management system to deal with continuous and proactive risks.
Enterprise risk management (ERM) is more than a list of policies and procedures. It's a business strategy that keeps senior management informed about financial, strategic, and operational risks. The best part — you can maximize your efforts to predict and mitigate these problems with risk management information software.
Now, how can you improve your business processes with ERM software? Should you get an out-of-the-box solution or create custom one from scratch? Keep reading to find out!
Enterprise risk management software: Functions and goals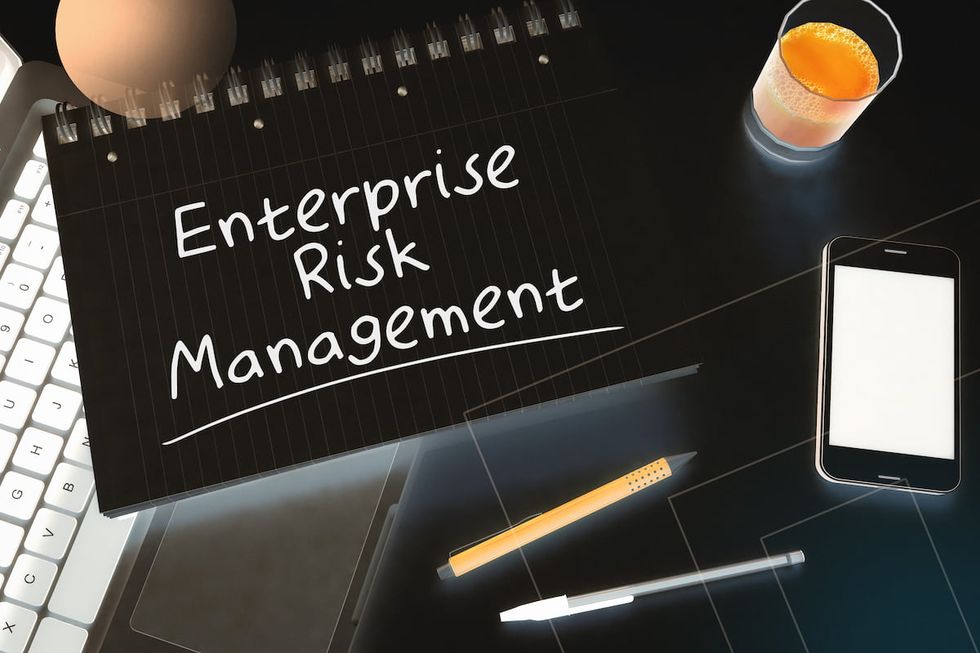 Enterprise risk management (ERM) software is an integrated information system designed to streamline risk management processes across an organization. This software allows businesses to mitigate the impact of internal and external risks on operations and adhere to local regulations.
Most ERM solutions are available as cloud-based SaaS applications that aggregate risk data in a single place. These systems provide various features that help stakeholders manage risks more efficiently, including:
Continuous real-time risk-based monitoring
Key performance and risk ratio tracking
Tools for assessment and audit
Predictive analytics
Dedicated risk management tools are critical for enterprises with vast amounts of risk information and multiple stakeholders who need to approve strategic decisions. For example, ERM software is becoming a standard for the financial sector, the construction industry, healthcare, insurance, and IT.
Now, let's see how building and implementing enterprise risk management software can help your organization.
Advantages of custom enterprise risk management software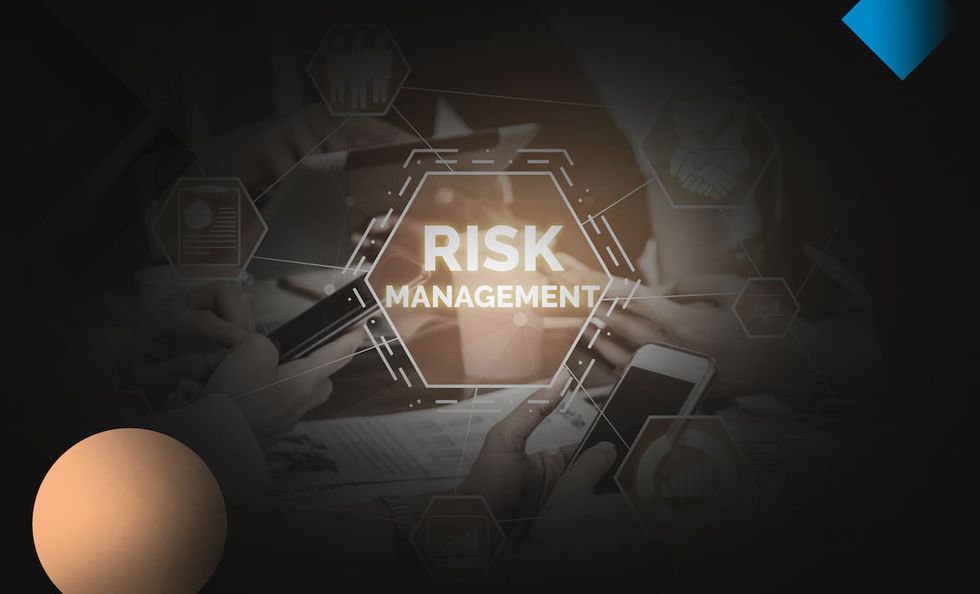 Indeed, risks are becoming more complex and expensive. Besides, there are no insurance agencies that can protect you from bad business decisions. But ERM software can help you comply with industry-specific regulations and prepare for non-insurable risks across all branches of your organization. Here's how this can improve your business.
Risk-based decision-making
Advanced software accumulates risk data and presents it visually on a project management dashboard that will be accessible to senior executives. Your stakeholders will be aware of the possible major threats, which will drive risk-based decision-making in your organization.
You can also use key risk indicators (KRIs), trending information, and analytics tools to predict threats and their consequences on your financial and operational performance. This will allow your managers to quantify risk and implement effective plans to mitigate damage.
Improved operations
A centralized risk management platform will help teams handle risks more efficiently. Your managers will be able to easily access real-time indicators, create reports from their mobile devices, and use analytics to discover insights to mitigate risks.
On top of that, this software can analyze the financial status of your partners to determine hidden risks. Imagine that your construction supplier is short on materials. The ERM platform can calculate the possible delay and its financial costs, and then, you'll be able to decide if it's less expensive to order from another company.
Streamlined risk management
Managing and tracking risk processes is much easier with ERM software. Your platform can analyze risks and send immediate alerts about threats as they arise. These features will give you enough time to review incoming problems and come up with mitigation strategies.
A robust platform can automatically collect data from multiple silos without manual input. In other words, you'll reduce human error and free up your teams from mundane administrative tasks.
Reduced time for risk assessments
An in-depth audit is a stressful experience for any enterprise. However, you can avoid penalties and speed up the assessment with an advanced ERM platform.
The software will keep track of national and local regulations to ensure you remain compliant and secure. Plus, every file in your system will be dated, logged, and categorized so that auditors can review your processes much faster.
Better risk resistance
A defined risk management framework and advanced ERM tools can help you prepare for all kinds of internal and external risks. You'll also gain more control over your business and promote a culture of risk awareness within your organization. Last but not least, an efficient ERM system can showcase your organization's stability and resilience, making your enterprise more attractive to investors and insurers.
Summing up, building enterprise risk management software is what will prepare you for business risks, disasters, and data breaches. You can also save tons of money and time by automating data collection and analysis while providing key stakeholders with relevant info in a visually comprehensible way.
Trends in enterprise risk management software in 2021-2022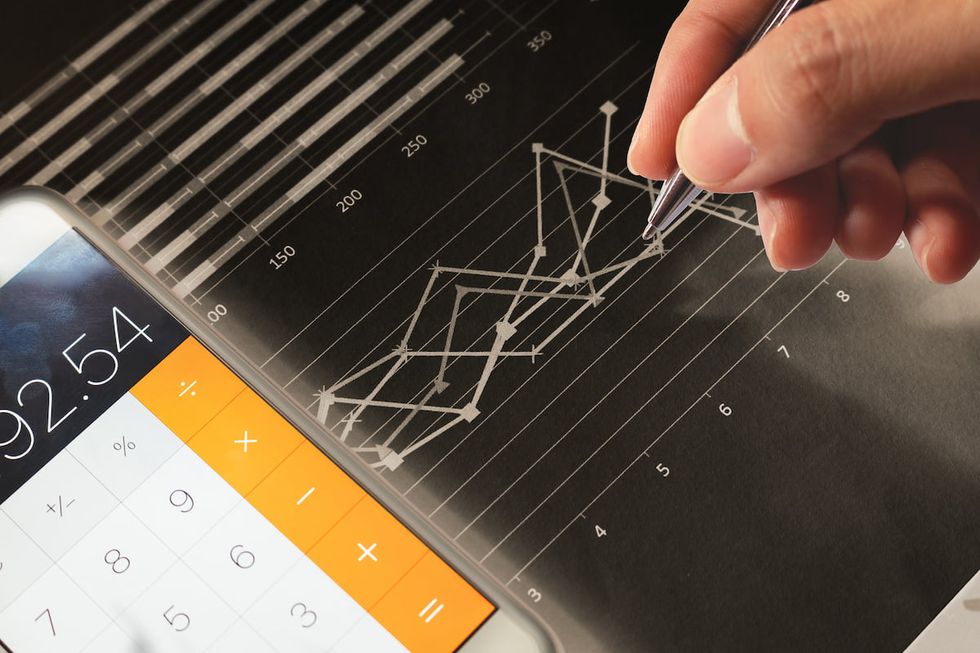 ERM systems are finally starting to catch up with the increasing risk volumes. Let's see where this software is heading in the coming years.
Cloud-based solutions
Risk management software goes in hand with the rapidly growing cloud computing market. Cloud-based ERM software is especially beneficial to small and medium-sized companies because it drastically reduces the infrastructure costs and the need for an in-house IT team.
Emphasis on data science
Big data technologies can analyze terabytes of data and present it in a comprehensible language, so all users (not just data scientists) can identify patterns and discover actionable insights. And with more vendors offering these solutions, we expect companies to invest in ERM software with advanced analytics tools.
Insurance management modules
Premiums are rising across the global insurance market, driving enterprises to negotiate better renewal terms. Risk management software with insurance management modules allows you to collect comprehensible and accurate business information from multiple data silos. With this data in a readable format, you can showcase your actual risk profile and convince insurance agencies to reduce the prices of these premiums.
Risk inventories
With risks emerging every day, it's essential to maintain an enterprise-level risk inventory. As a result, we see more software with risk data repositories.
Speaking of which, what features are the most important for risk management software?
Key features of enterprise risk management software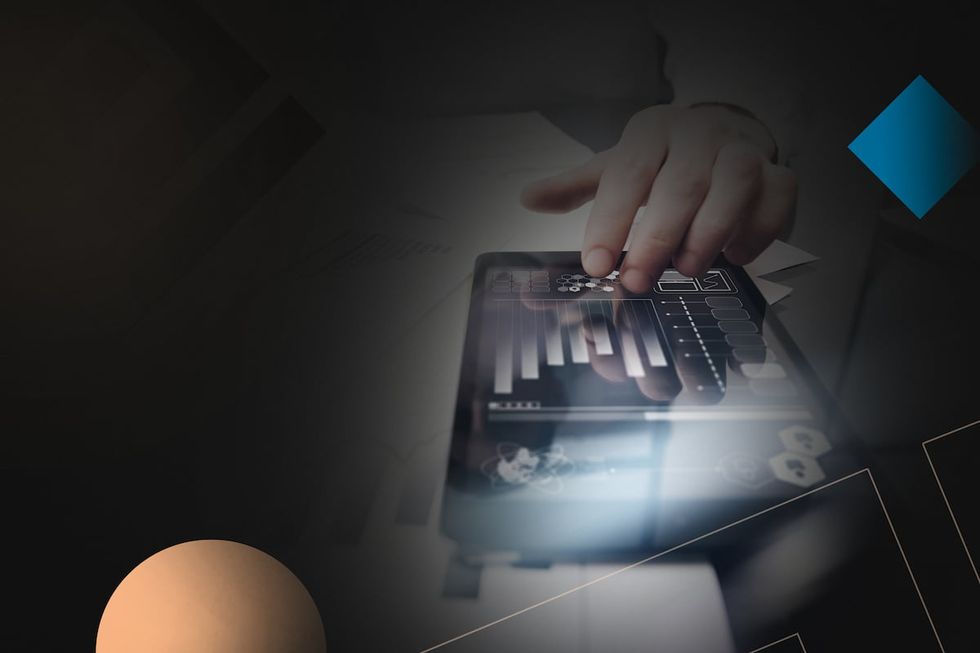 Despite its name, enterprise risk management tools are useful for companies of all sizes. And it goes without saying that smaller businesses and startups don't need advanced (not to mention costly) features designed for larger organizations.
Now, what functionality is critical for ERM solutions?
Data repository
ERM software should contain a central data library with all risks and appropriate response strategies. These data elements should be easily customizable and include descriptions, categories, hierarchy, and responsible stakeholders. And seeing that most risks are recurrent and continuous, a well-maintained risk repository can ensure your teams have a plan for every incident.
Risk analysis and assessment
Analytics tools allow companies to determine risk outcomes. You can connect your existing systems with ERM via an API connection or add the data manually. The ERM system can then assign a monetary value to the positive and negative outcomes for each risk.
Some risk management solutions can process historical and real-life information using AI and ML to help you forecast problems and their potential impact.
Real-time monitoring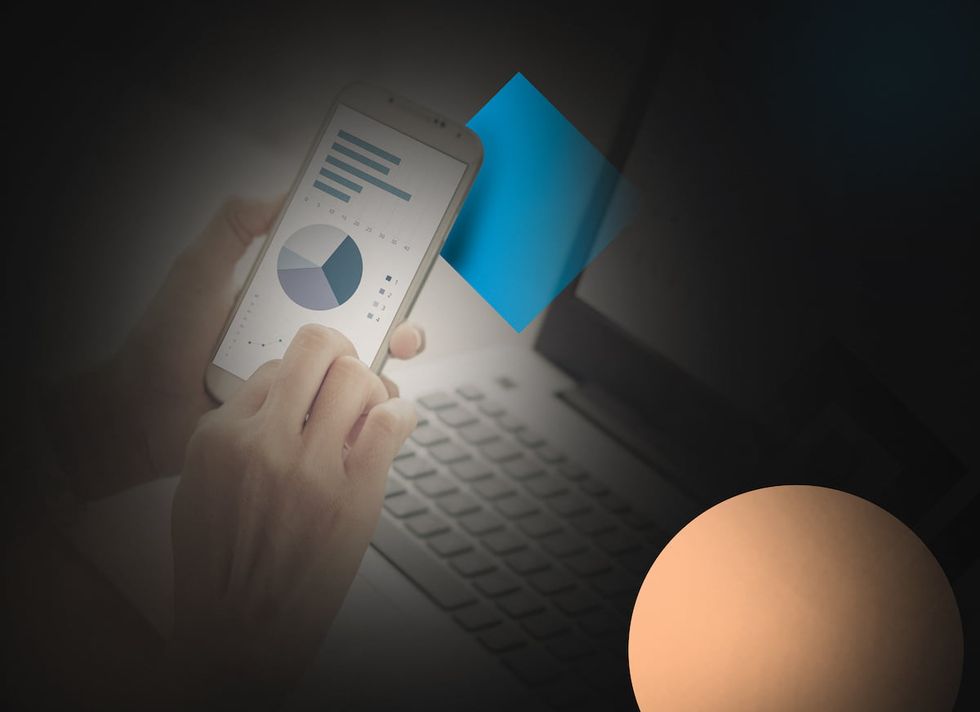 ERM platforms should present information in a format that's easily understandable to C-level managers and employees. To do this, your software should include:
Dashboards with real-time information
Ability to categorize and view risks by categories (product, process, department, or risk owner)
Intuitive report generation tools
Consider adding features that allow employees to report pressing incidents, such as data breaches, escalations, and fraudulent activities (with the option to add images and embed videos).
Automated notifications
The analytics team shouldn't be glued to the screen watching the metrics. Instead, the software can allow setting thresholds for several processes and automatically notify stakeholders about possible threats.
Mobile application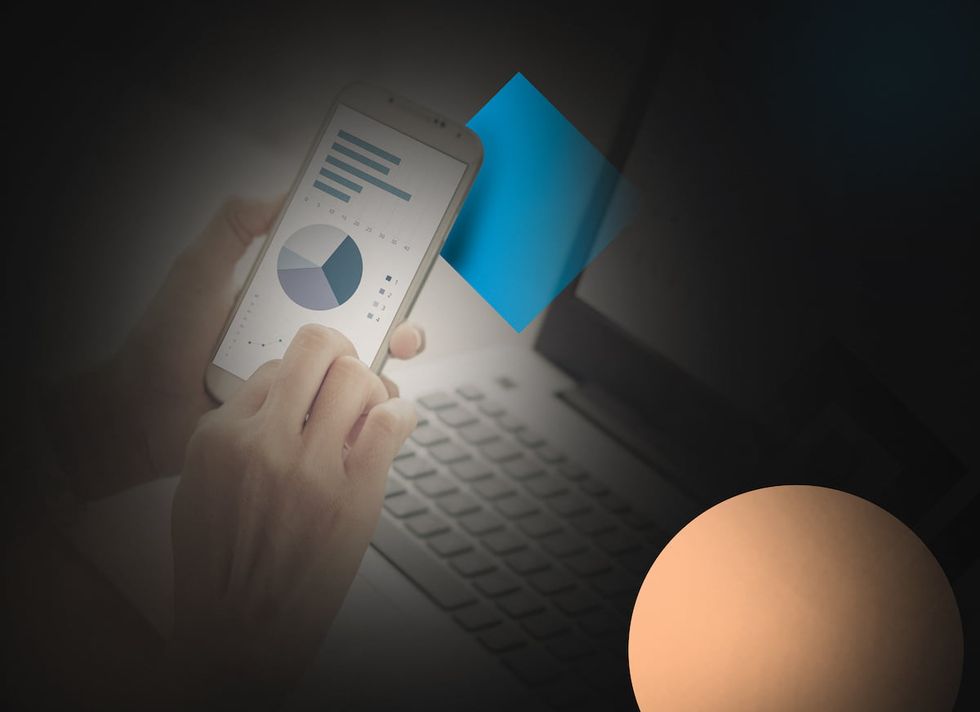 Risks don't care if you're away from your desktop computer. So, a good mobile app means your managers can access important information, assign pressing tasks, and receive critical updates on the go.
Configurable indicators
We recommend considering key metric indicators for risks, performance, and controls since about 70% of organizations aren't satisfied with their indicators, according to 2021 The State of Risk Oversight. That's why you need software that supports different types of metrics and allows customizing them.
Risk response
It's one thing to identify problems, but dealing with them is the hardest part. And here's another upside of custom risk management information software — you can use it to deal with problems and their consequences.
For example, you can link the risk data repository with response plans, management tools, and administrative policies. The ERM platform will use data about previous incidents and similar problems in other companies to suggest optimal action plans and remediation strategies.
Robust security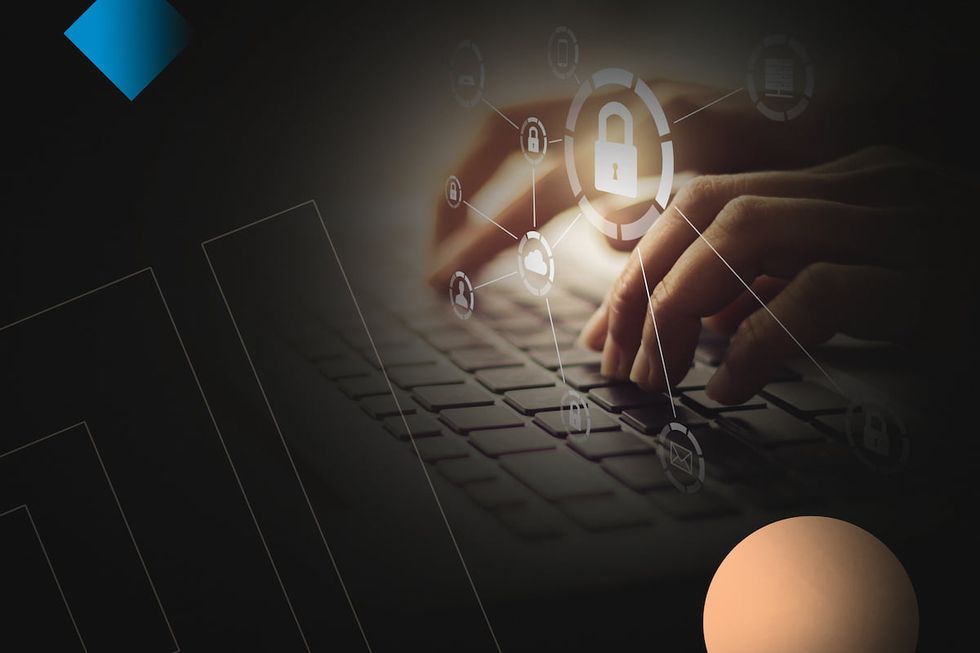 According to the 2020 Annual Cost of Cybercrime Study, a single data breach in 2020 cost $2.4 million and required about 50 days to resolve. Yes, hackers spare no one, so here are the essential features that can protect your ERM software from attacks:
Encryption: converts data into an unreadable format that can be accessed with a security key
Role-based access: regulates access to the system based on the user's role in the company
Multi-factor authentication: allows logging into the account after entering one-time generated passwords, face ID, or other methods
DDoS and DNS attack prevention tools: ensures your platform won't shut down crucial operations due to DDoS attacks
Logging tool: records every login attempt and action within the system
It's totally fine to only want the basic features in your ERM software when you're a young company. But as your business matures, you'll want additional features in your software.
Unfortunately, many out-of-the-box ERM solutions on the market don't offer scalability or customization. Even worse, most of them don't provide anything valuable, except for pretty charts.
Do you want a solution that scales with your business? Should your platform integrate with other software modules? If both answers are "yes," you should invest in custom ERM software.
Challenges of developing an enterprise risk management solution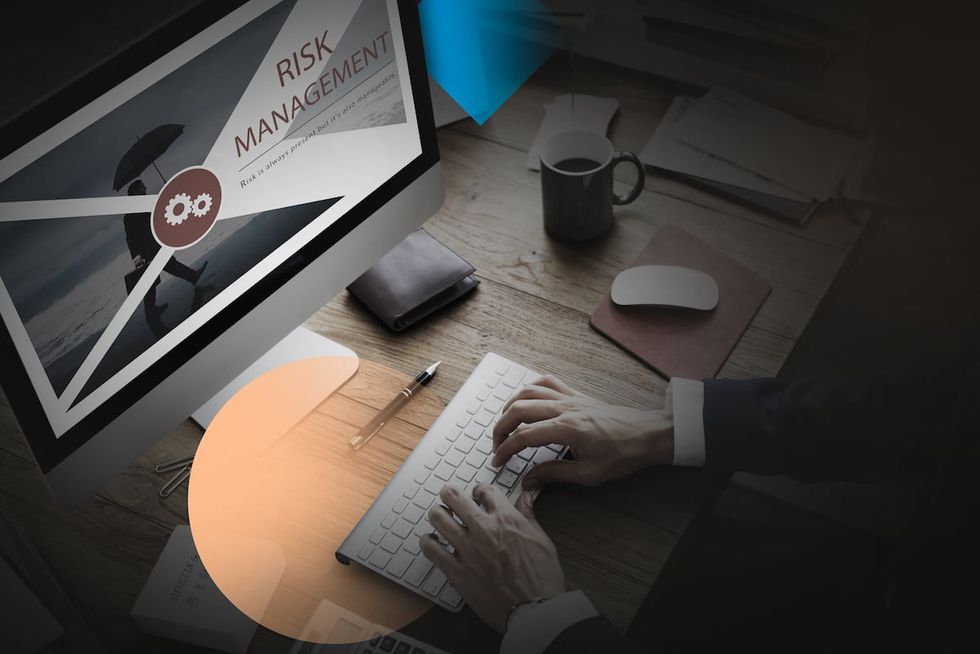 So, you've decided you want your company to have custom-tailored software with versatile functionality. Congrats! But before initiating the development, here are some important aspects and challenges to consider.
Unclear expectations
Building effective enterprise risk management software is impossible without a clear ERM framework and plan. Without foundations, your risk management system can become just another redundant process that doesn't add value to the organization.
Before investing in ERM software, you need to do:
Assess your existing risk management processes. Are they sufficient at the moment, or can you strengthen them with a risk management program?
Document standards and acceptable exposures. Do you have policies for how risks are identified, managed, and reported?
Create a high-level overview of your risk management program. What are the objectives of your ERM program? Did you assign responsible stakeholders and risk owners? What is the role of the board of directors and C-suite management in the organization's risk plan?
After setting the foundations, you should define what you expect from your software. For instance, do you want to enhance your business performance and mitigate business risks, or do you want to comply with laws and regulations?
You need to choose areas of integration for your software and ensure that it will enhance your processes instead of complicating them. Some enterprises invest in ERM software only to use basic reporting and scheduling tools. These functions don't require complex risk management platforms and could be replaced with spreadsheets and management apps.
Integration and compatibility issues
A good ERM solution will mitigate risks across the entire business. But if you don't want to type parameters for every risk assessment, you should develop enterprise risk management software that integrates with your business applications. These are:
Enterprise resource planning software
Customer relationship management software
Accounting and reporting tools
Supply chain and logistics management platform
On-premise and cloud databases
File management tools
Software development platforms
ERM software can combine and process data from all your software modules in one centralized space. However, your development team needs expertise in SDK and API integrations.
Software compliance
Your ERM software will collect and share tons of critical corporate data and even personally identifiable information. This means all of its modules should adhere to industry-specific laws and regulations (ISO/IEC 27001, HIPAA, APPI, and others).
We recommend hiring legal advisers and cybersecurity experts to help you with compliance during development. Alternatively, you can work with a vetted vendor that integrates cybersecurity into the core of the software development process.
Intuitive design
Think about the people who'll be using this software. Here's a hint: it's for executives and managers, not solely for analysts and data scientists. Still, many organizations neglect the aspect of user-friendliness.
Transition to enterprise software is a long process as it is. That's why it's important to ensure your platform is easy to work with (it has customizable layouts, a robust search engine, guides, FAQs, etc.). We also recommend creating an employee training module as this greatly helps your staff to adapt.
Budgetary constraints
The upfront costs of ERM software creation can be overwhelming. In addition to development costs, you'll need to invest in additional modules, consultants, and hardware. There are also ongoing costs you should consider, like employee training, maintenance, and upgrading.
However, you can significantly lower your infrastructure, software, and human resources cost by implementing cloud-based solutions. It's also essential to hire a dedicated software development team with risk management software projects in their portfolio.
Enterprise risk management software development with Acropolium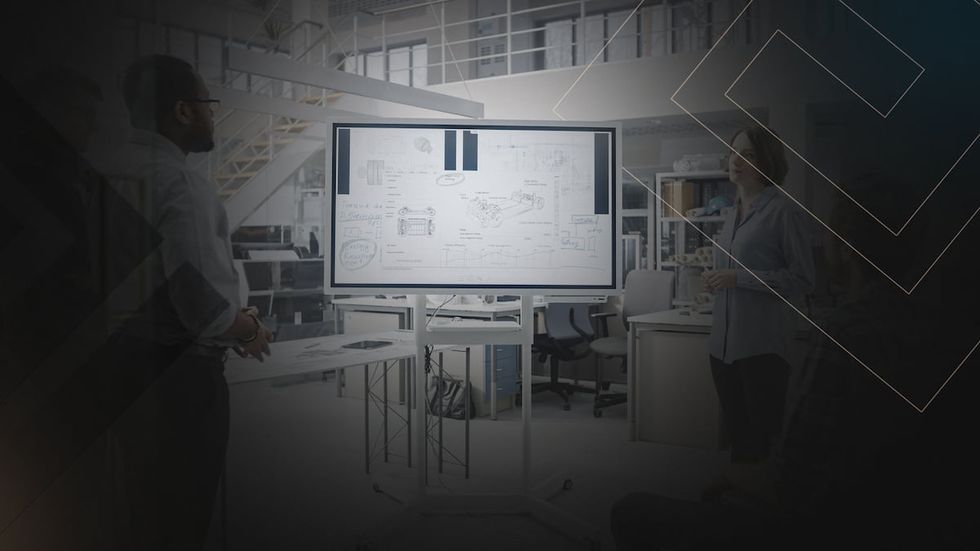 We often communicate with companies that invested huge sums into proprietary solutions that provide virtually no real value. The primary reasons for that are unclear goals and a lack of experience.
Acropolium offers nearly twenty years of expertise in developing SaaS solutions and feature-rich risk management platforms. During development, our team will:
Analyze your risk management processes
Identify your main strategic goals
Suggest optimal solutions to your pain points
Design the roadmap, target operating model, and critical components of the software
Build a valuable and effective solution
Implement other systems into your ERM platform
Maintain your software and update it according to your growing needs
After all, Acropolium has multiple successful risk management tools behind our back.
CrisCom (Ruatti Systems) provides solutions for operational management, communications, and video surveillance. Initially, we were tasked to upgrade its existing platform, which was unreliable, slow, and had security vulnerabilities.
Our team chose to go with a scalable architecture based on AWS cloud for data processing. In addition, we integrated various subsystems for GPS trackers, digital communication devices, and monitoring tools. The result: the client's platform was enhanced with information exchange tools, a robust communication network, and real-time supervision tools.
SWIFT Weather wanted a reliable system to monitor hazards and automatically notify users about potential weather risks. However, the client had nothing but a few concept drawings.
We took the initial idea and developed a custom risk management solution, including the software and hardware architecture. In the end, the client got a comprehensible weather-tracking and analytics system with a 90% prediction accuracy.
The bottom line
Enterprise risk management software is an invaluable tool for many industries. Companies use ERM software to identify, monitor, prioritize, and prevent business threats. But without a defined risk prevention strategy and experience, you can end up with a glorified (and expensive) reporting tool.
Acropolium is ready to help you enhance your company with a suite of software development engineering services. Additionally, our experts can consult you and your in-house team on how to create custom enterprise risk management software. Get in touch with us to start a conversation.