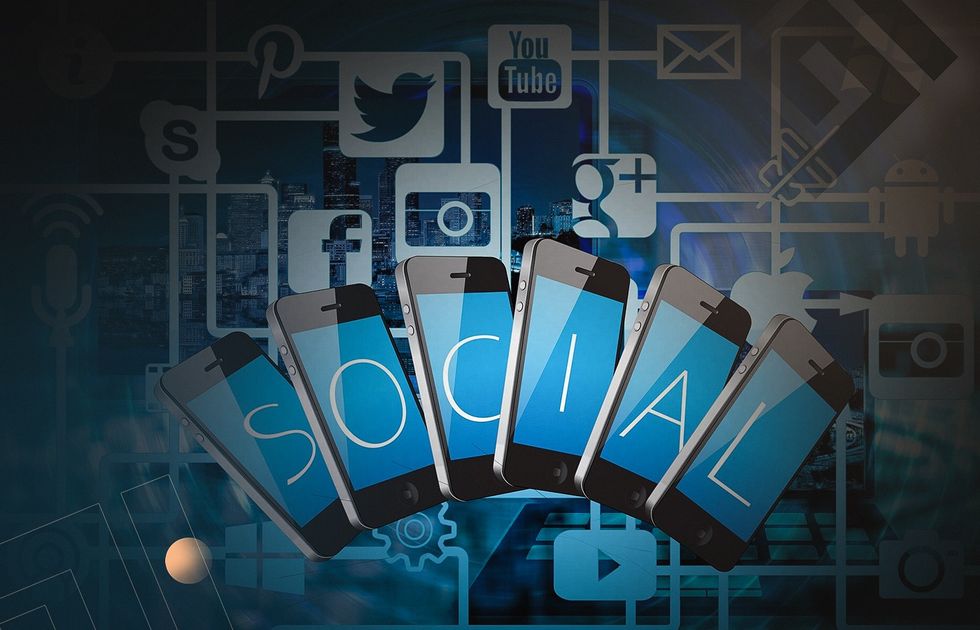 With 3.96 billion active users, social media significantly impact our daily lives. They help us maintain contact with our loved ones. However, the functions of social networks are not limited to communication between friends and family. People are substantially affected by information shared on social media, which makes businesses want to create social media apps.
On average, this year, internet users have spent almost 2,5 hours (147 minutes) on social media daily. Marketers use social media app for businesses to connect with and engage potential clients, develop social media strategies, and produce exciting content. Companies may want to create social media to bring in new clients, gather feedback from existing ones, and build customer loyalty.
This article will discuss how to create a social media platform in 2022, name popular social media apps, and discuss their features, cost, and steps of social network web development. We will give some tips on how to choose a social media app development company, and introduce Acropolium. This experienced vendor has a long track of secure projects and strong expertise in social media app development.
Social Media/Networking App History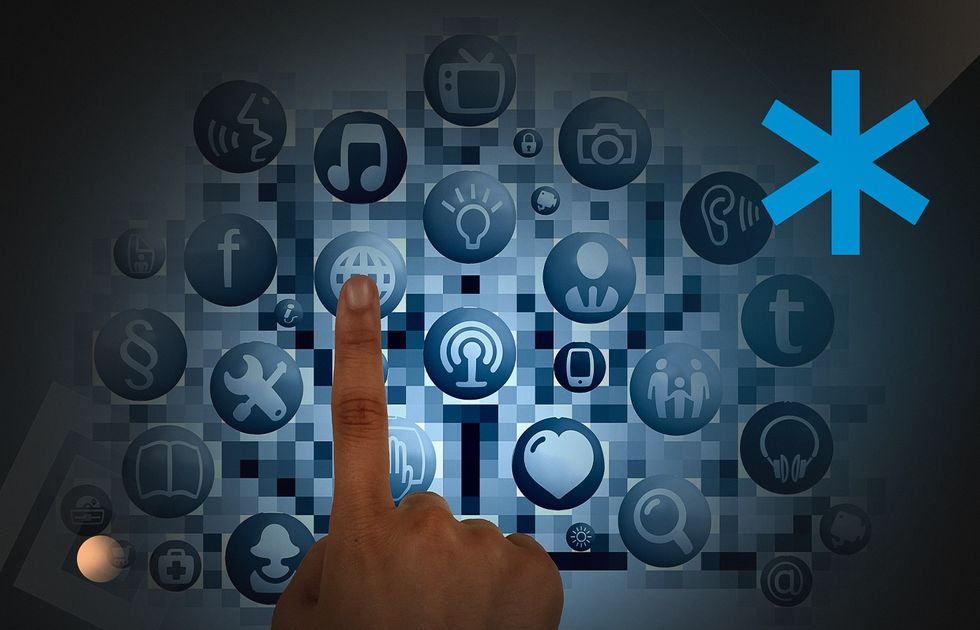 Software engineers started to think about how to make a social media app in the 1970s. Still, social networking website development took a while to build social network site. The first social networking sites – Bolt and Six Degrees – went live in 1997.
Dan Pelson intended to create social media website Bolt as a platform for 15 to 20-year-olds to use for instant messaging, message boards, voice chat, email, and voice mail. Andrew Weinreich founded the Six Degrees social networking solution, commonly referred to as the "father of social networking," to allow users to communicate with strangers.
The question of how to build a social media platform became even more frequent at the beginning of the 200s when several of the top social networking apps still widely used today were introduced.
LinkedIn was launched in 2003, giving professionals a place to socialize and build a social network to advance their careers. It enables people to network with coworkers and college graduates, locate employment, and suggest expert services. In August 2003, Myspace would debut, not long after LinkedIn.
Facebook was launched in 2004, first known as TheFacebook. Mark Zuckerberg managed to create a social media app to communicate with other Harvard students. The platform has become extremely popular. It had more than a million users by the year's end in 2004. The first social network for sharing photos – Flickr – was launched the same year.
Reddit was established in 2005 by Alexis Ohanian and Steve Huffman as a platform for users to exchange content, discuss interests, and vote for the most popular articles. In 2006 Jack Dorsey, Evan Williams, Biz Stone, and Noah Glass founded Twitter. They aimed to create a social network app with a simple concept to let users send up to 140-character messages to friends and acquaintances.
The question of how to make a social media website remained to trend in the 2010s. 2010 saw the launch of Instagram, Pinterest, and Quora. Stanford University students Evan Spiegel, Reggie Brown, and Bobby Murphy created Snapchat in 2011. In 2013, Nikolai and Pavel Durov established Telegram, with secure voice calls and instant messaging as the main features of the social app. TikTok, a short-form video app, made its global debut in 2017.
Popular Social Media Apps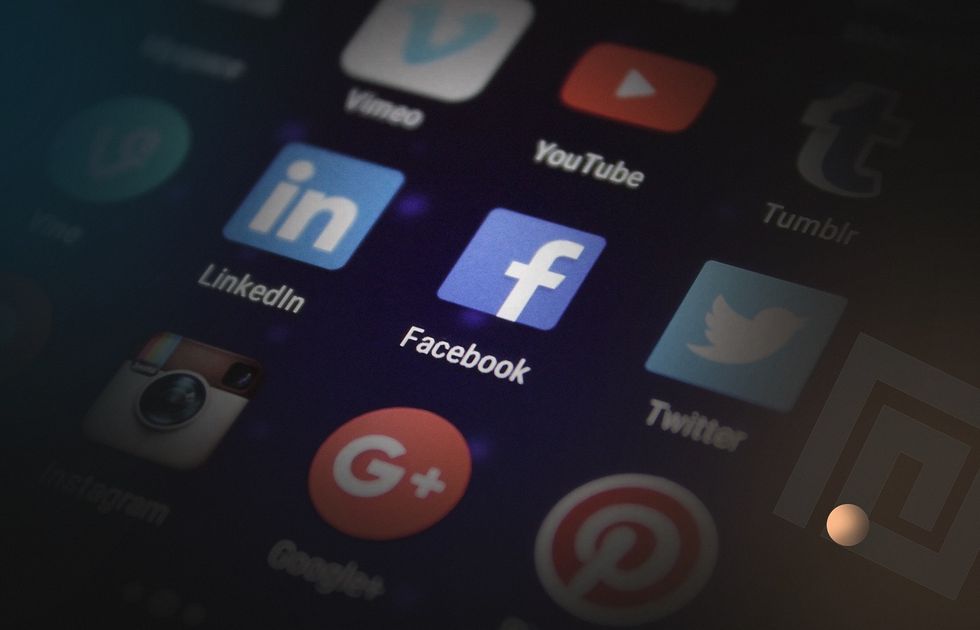 When learning how to make a social media platform user-friendly, take a look at the most popular social networks. According to Statista, the top social networks globally in terms of monthly active users as of January 2022 are Facebook, YouTube, WhatsApp, Instagram, Weixin/WeChat, TikTok, Facebook Messenger, Douyin, QQ, Sina Weibo, Kuaishou, Snapchat, Telegram, Pinterest, Twitter, Reddit, and Quora. See the exact number of active monthly users in millions below.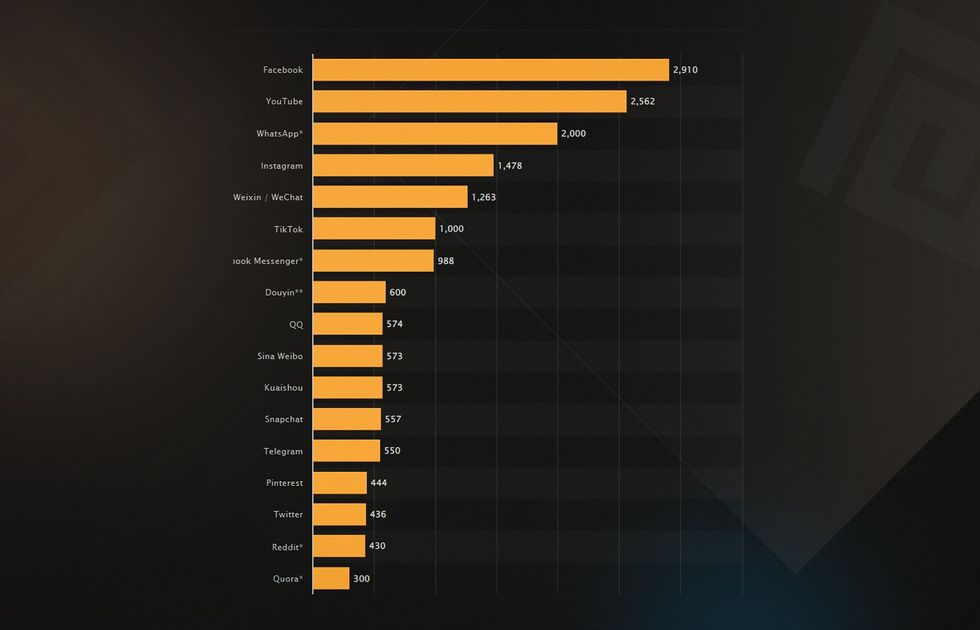 Most of the top social networks with more than 100 million users are American. Still, due to local context and content, services like WeChat, QQ, and the video-sharing app Douyin in China have all gained widespread popularity in their own countries. Due to Douyin's success, the platform has launched a TikTok-like little app that serves as the network's international counterpart.
Market leader, Facebook by Meta, has more than 2.89 billion monthly active users. It was the first social media platform to cross one billion registered accounts. The company also controls four of the largest social media networks, including Facebook, WhatsApp, Messenger, and Instagram, which collectively have over one billion monthly active users.
Social Media/Networking App Market Trends in 2022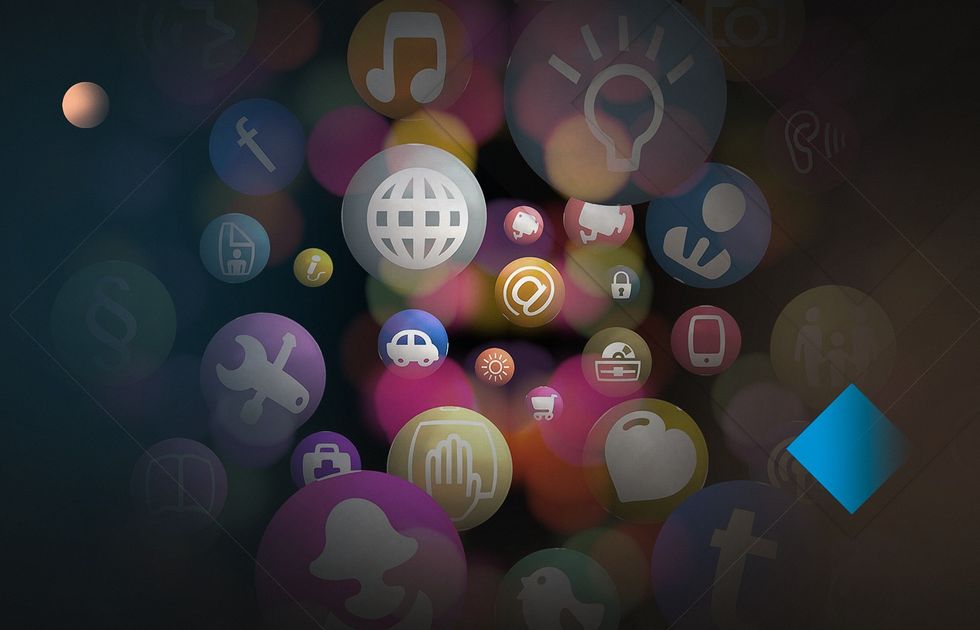 How to build social network that employeers will use daily and businesses will adopt to engage with customers? By embracing some of the newest trends, such as social listening, and short videos, you can create your own social media platform and stand out in the always-evolving social networking world. Let's examine more social networking app market developments for 2022.
1. TikTok Keeps Growing
How to create a social media app that supports content sharing? TikTok creators know-how. In September 2021, TikTok claimed to have more than 1 billion active monthly users, which is continuously growing. TikTok helps businesses to connect with younger consumers. It is a crucial channel for millennial and Generation Z customers. It is a good advertising platform for businesses, utilizing short-form videos and creating business profiles to grow their network.
2. The Dominance of Short-Form Video Content
How to create your own social media platform that engages communication with existing customers? According to a Cisco study, 82% of all consumer internet traffic will be made up of video content. But as more people watch short-form videos, like those on TikTok, Facebook's Reels, YouTube's Shorts, and Instagram's Reels and Stories, long-form videos are becoming less and less popular. Additionally, more businesses are using live broadcasting to interact with customers.
3. Social Commerce Expansion
How to make your own social media app for social commerce? Direct product purchases using social media will become commonplace. Social media sites are becoming retail platforms with storefronts and postings that can be purchased. According to Statista, in 2022, social commerce generated over 724 billion dollars in sales globally and is anticipated to reach roughly 6.2 trillion dollars in 2030.
4. Real-World Adoption of Augmented Reality
How to make your own social media platform using AR? Social media will merge with other technologies, such as augmented reality (AR) and virtual reality (VR), improving communication with existing customers. Although the popularity of VR is still in its early stages, AR is now being used on Instagram and Snapchat to improve shared graphics. Aside from photo filters, though, there are other uses for AR. For example, people can test the furniture to see how it fits in a space.
5. Influencer Marketing Blooming
How to build social networking app and build a community? Influencer marketing isn't going anywhere. Influencers are constantly pushing products on social media. According to a survey by Influencer Marketing Hub, 90 percent of marketers said influencer marketing was successful. Another social media site that provides influencer marketing is LinkedIn, offering Creator Accelerator to assist creators in building their communities, although the two are not frequently associated.
6. Greater Importance of Customer Service in Social Media
How to build a social network app that will encourage efficient communication? According to Microsoft's Global State of Customer Service survey, 54 percent of global participants had more favorable opinions of businesses that responded to customer service complaints or requests on social media. Customers recognize the significance of leaving comments on postings. Companies might invest in chatbots or build FAQs to reduce response times.
7. Popularisation of Social Listening
How to build your own social network that will benefit from social listening? Social network solutions can be used by businesses to gain information and insights. Companies can listen to the world of consumers by utilizing social listening solutions. Here are some tools for social listening:
Clarabridge
HubSpot
Sprout Social
Hootsuite
Lately
Social listening aims to keep an eye on any online chats and comprehend reactions. Companies can learn how advertising, brand perceptions, and other information affect customer demands and wants via social listening.
8. Growing Use of Local Targeting
How to create a social media site with a targeting feature? Businesses can draw in local customers by using location-based targeting. Using geotagging in social media content to reach a target audience is a systematic strategy for locating locals. Including a location in the post helps social media users can look for content close to where they are. Instagram, for instance, offers a location search feature.
9. Popularity of Social Audio
Consider the social audio feature if you want to create a social network website. The popularity of social audio will grow. People may listen to audio on the go because it solely employs human speech to reach its audience. Counterparts of the Clubhouse platform are now providing audio-only choices, though. The current social audio trends are voice texting, music, live audio rooms, and meetings. Live event broadcasting is another.
Social Media App Types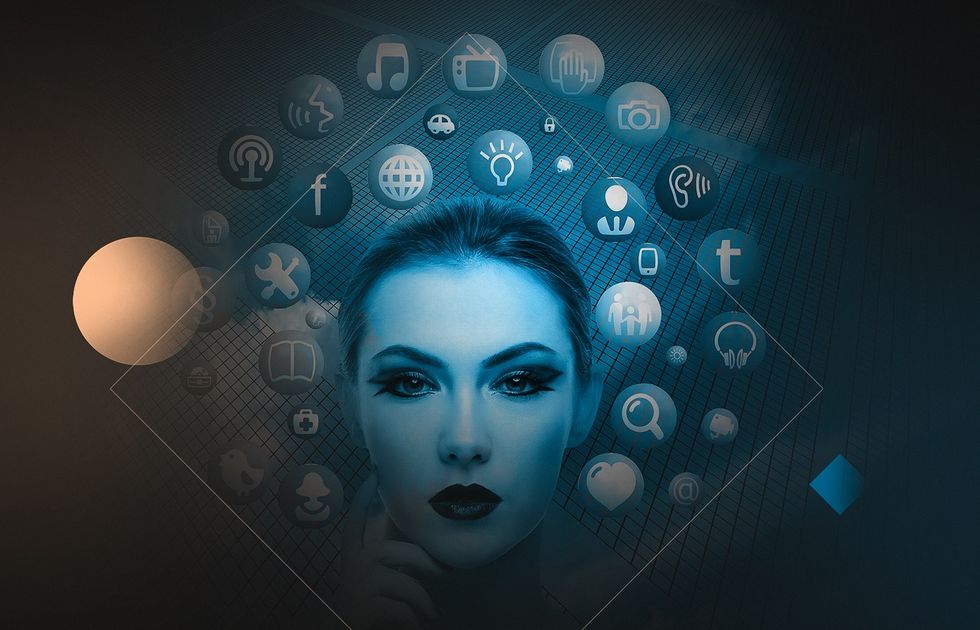 Due to the popularity and efficiency of social media channels, businesses and marketers look for numerous social media networks that they can use for the convenience of interacting with current customers. If you want to build your own social media app, take a look at various types of apps.
Social Network Apps/ Relationship Networks
Social network apps help improve inter-person communication and support companies through lead generation, conversion, relationship building, social awareness, branding, and customer service. There are various types of social network apps, including personal networking (Facebook), dating services (Badoo or Tinder app), and professional networking (Linkedin).
Media-Sharing Networks
Media-sharing networks store and allow sharing of online images, live videos, videos, and other media types. Additionally, if your company needs to share photos to alert customers or employees, you may want to consider photo sharing functionality to use it in your app. Media sharing networks include apps like Youtube, Instagram, Snapchat, Vimeo, and Tiktok.
Consumer Review Networks
These social media apps allow consumers to learn, discuss, and review details about various goods, services, or brands. When comments from a company appear on these networks, positive reviews give them more credence since they act as social proof. Companies must therefore respond to concerns and negative feedback posted on these platforms. Yelp, Tripadvisor, and Trustpilot are good examples of consumer review networks.
Community and Discussion Forums
Community and discussion forums are used to discover, ask questions, get answers, and exchange experiences, knowledge, and advice about many sorts of news, ideas, and information. These forums were the platforms where professionals, experts, and enthusiasts used to have various discussions before social networks like Facebook appeared. Among the examples of discussion forums should be mentioned Reddit, Quora, and Digg.
Content Curation Networks
These social media platforms will enable you to discover, share, discuss, and save a selection of recent information and trending media. Content curation networks are pretty beneficial for spreading brand recognition for your company. Pinterest and Flipboard are the most prominent examples of content curation networks.
Blogging and Publishing Platforms
Blogging and publishing platforms are the best for creating, finding, and commenting on online articles, blogs, and other information. These social media networks also serve as the cornerstone of practical online marketing efforts and can be crucial in making a purchasing decision for your potential customer. Among the examples are Medium, WordPress, and Tumblr.
Interest-Based Networks
Interest-based networks are niche types of forums that help to connect with people who share your interests or hobbies. They allow quick locating audiences eager to learn more about the various goods and services. Using an internet-based network for business can help you interact with your audience and establish a unique online brand. Goodreads, Soundcloud, Houzz, and Last.fm are examples of interest-based networks.
Social Media App Features and Their Cost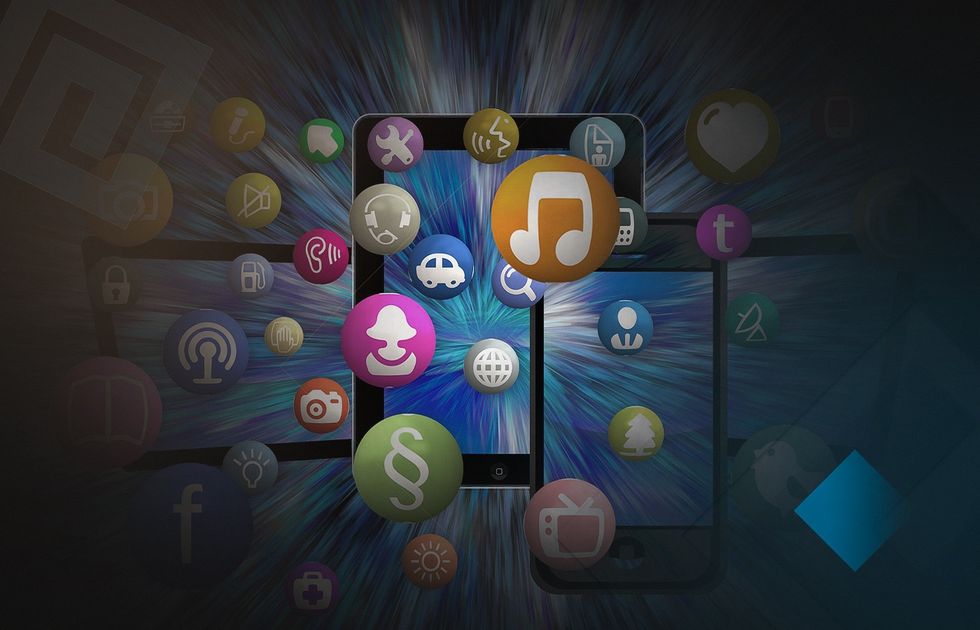 Are you wondering how to create social media network and how much it costs? To calculate the social media app development cost, you need to know the features that your app should include. The need for cross-platform development and web versions of the app should also be taken into account when calculating the total price of the app development.
Basic Features of a Social Media App
When you build your own social networking app, basic features are must-have functionality of practically any social media app included in the MVP (minimum viable product). Let's look at the list of must-have MVP features in detail.
Signup
This feature entails creating a new account for a user registering on the app for the first time. User registration may impact crucial mobile app KPIs, including retention, activation, and referral. Some registration options can increase engagement, while others have no effect or drive users away from an app.
Profile
A user's profile feature is a set of data related to that specific user (such as their gender, age, educational background, attitude, tech needs, skill level, etc.), collected to identify or learn more about the user. A user profile is an explicit digital depiction of the user's identity concerning their activities in the app. User profiles are essential for designing goods, selecting features, and determining how a system communicates.
Chat
An in-app chat feature is a two-way, back-and-forth dialogue a user can have with a customer service agent or, in some cases, with other users inside your app. Typically, users start a chat because they need assistance, have a query, or want to report a problem. In social network apps, chats allow users to communicate with each other.
Search
A search bar makes finding organizations, topics, goods, or people easier. For social media apps that sell products, search is a vital feature. It should be in the spotlight because it may help users quickly find what they're looking for. Users may become impatient and utilize more efficient apps of competitors if the search bar is not prominently displayed.
Posts
This feature allows social media app users to post and debate issues with the community and share news and information. Creating posts on social media will enable communication between employees, notification of important personnel events, notification of customers about news.
Newsfeed
Newsfeeds are necessary for almost every social network. Users create a ton of data by themselves through check-ins, status updates, and uploads of music, video, and photos. They share content posted by someone else. It enables people to express their opinion and make themselves be heard.
Notifications
Social media app users may receive various notifications: about new posts published by their friends, reactions and comments to their posts, or about an event happening in their area. Notifications help to stimulate user engagement making users open the app more frequently to check them.
File uploads
This feature allows users to upload various files to the app, such as photos, videos, and documents. In social media apps, users upload files with the primary purpose of sharing them with other users.
When you opt for the Acropolium Subscription package, you will receive your social media app's features produced from scratch. We'll follow up on the subsequent stages of your project's lifecycle — market launch, scaling, etc. — no risks for you of having to switch vendors.
Advanced Features of a Social Media App
Advanced features give your app additional functionality helping it to stand out in the crowd. It makes sense to launch the MVP version of the social media app first to gather feedback before investing in some advanced features, such as location-based content, augmented reality (AR) filters, or artificial intelligence (AI) chatbots.
Location-Based Feature
This feature allows users get content tailored to their location. Acropolium has developed a location-based social network app, Hango App. Our team produced an MVP for a cross-platform proximity-based social network in just three months. Utilizing Google Firebase allowed us to focus on the app's business logic while the entire backend was already created.
AR Filters
One of the technologies that significantly impact social media apps is augmented reality. Snapchat and Instagram are setting the trends in the industry. Augmented reality face filters keep gaining popularity because of their comic effect.
AI Chatbots
In messaging apps like Facebook Messenger, a chatbot is a type of bot that employs artificial intelligence to predict and respond to queries, as well as carry out other simple tasks. Customer support, data and lead gathering, purchasing advice, and other functions can all be performed by an AI chatbot.
The cost of additional feature development for a social media app depends on the feature's complexity, expertise, team size, vendor location, hourly rate, and deadline. Learn more about project cost estimation here.
How to Build a Social Media App from Scratch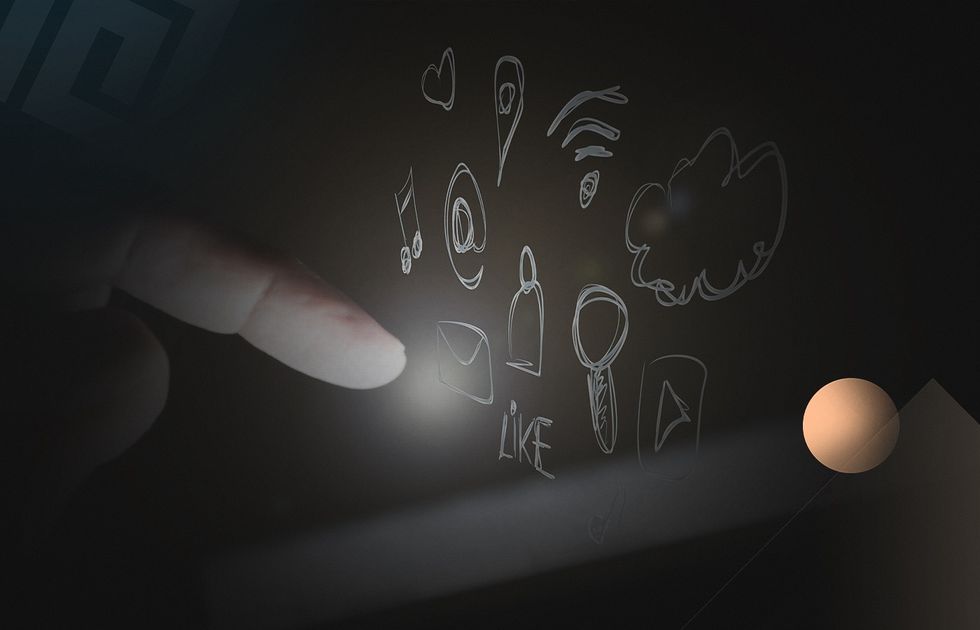 Here is a flow of how to make a social network with Acropolium. The procedure is quick, adaptable, and always customized to meet your needs.
Step 1: Discovery Stage
When we begin a new social media app project, the discovery phase is what we do first. The customer explains the app's concept, and we add more specifics as we elaborate, check, and verify requirements.
Step 2: Discussing Features, Timing, and Cost
It's simple to become overwhelmed by the numerous features and functions you might include when developing your social media app. To begin with, though, be sure to be aware of your resources, spending capacity, and level of programming expertise to make sure that all the features are essential at this early stage.
Step 3: Design and Development
It's time to start designing and developing your app once you've described its main features and functionalities. You must make an early decision regarding your strategy and whether you want your app to be available to Apple users, Android users, or both. Apple and Android both employ several technical platforms.
Step 4: Full Testing of the App
The completed product is tested during each development cycle (typically every 1-3 weeks). This testing includes external functional testing, a functional capacity test of the product under stress, and profiling of the key modules. This method is crucial, meticulous, and essential to guarantee the success of the entire testing effort.
Step 5: Release and Maintenance
We release the product once it has undergone thorough testing and all necessary documentation has been completed. When necessary, our assistance and maintenance will come next. The first level of product assistance is available upon request, while we give the second and third levels.
Social Media App Development Companies: How to Choose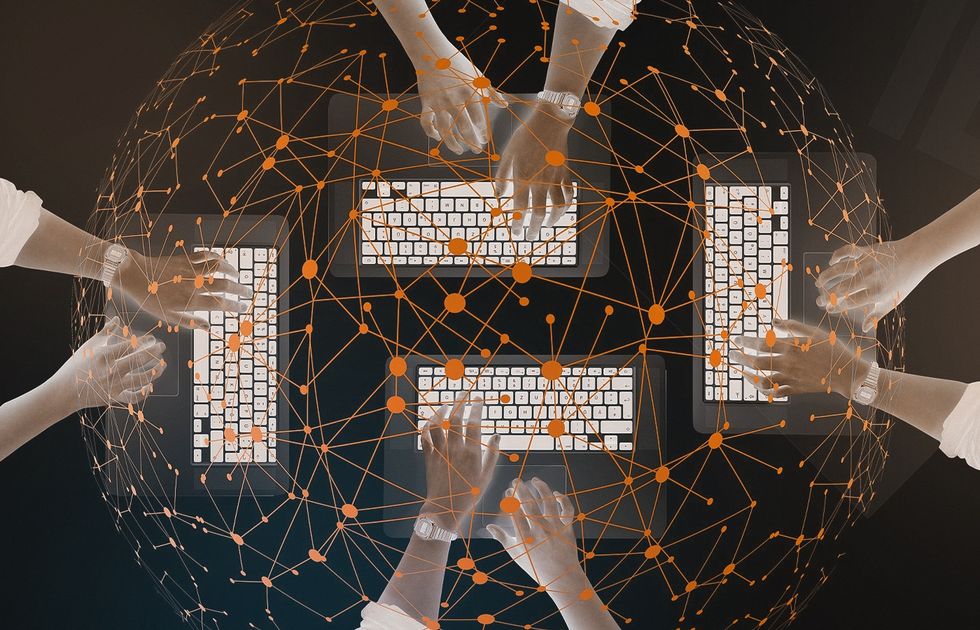 If you already have an idea for a new idea for creating a social network for your company and ask yourself "how to build a social media app?" – you are on the right track. Now you are at the point when you should entrust a social network app development company. You must pick an appropriate social media application development partner to make your digital aspirations true.
Previous experience and expertise
Choose an experienced company with a robust portfolio so you can familiarize yourself with its product range and decide on a company with a track record in the sector. The partner you select must have expertise related to your industry. Software development companies with similar experience and expertise are better able to understand your demands and are more likely to present workable software solutions.
Clients' Reviews
Verify the partner you are considering has verified 4.5–5-star reviews for projects, especially ones similar to yours, by looking at past customer recommendations. Working with businesses with even a few negative ratings is not a good idea. There are many websites where you can get reviews of mobile development businesses and companies, such as Clutch.co, Extract, Business of Apps, and GoodFirms.
Affordable Development Cost
You must consider your budget when selecting a partner. Make sure their estimated price fits within the limits of the predetermined budget. The price of an application can vary substantially. The project, the kind of technology required, and the client's budget are all factors. Outsourcing social network app development to eastern European countries such as Ukraine or the Czech Republic can significantly reduce the social network app development cost.
Why Choose Acropolium?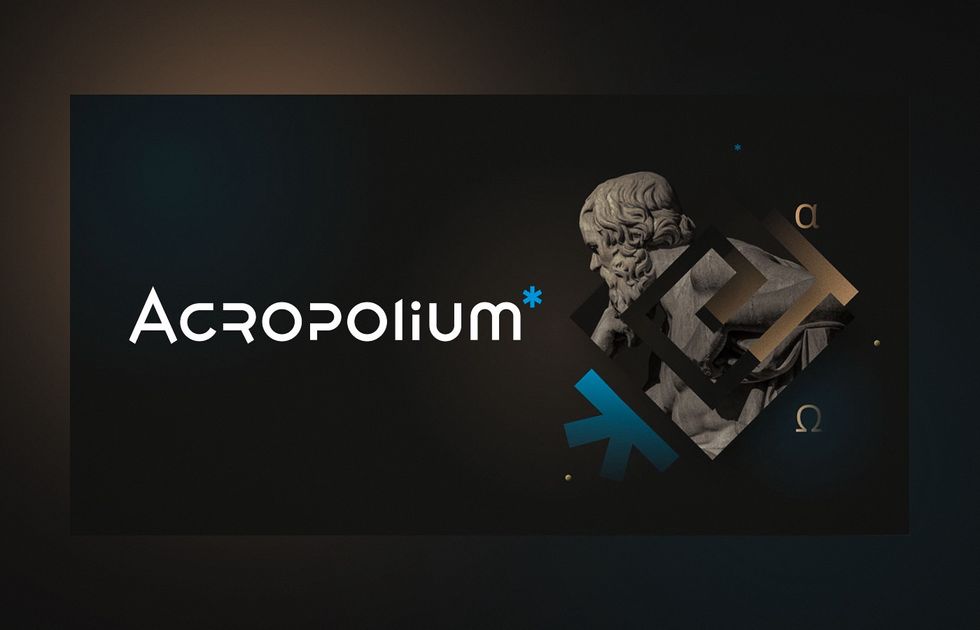 Acropolium brings enthusiastic minds together to make your ideas a reality and give you an outstanding scalable solution. By providing exceptional tech solutions, we assist businesses from more than 23 different industries worldwide in disrupting markets and achieving their objectives. The company is well-versed in serverless solutions, enterprise mobile app development, ISO-certified procedures, and software that complies with the GDPR.
Our projects incorporate deep experience within each team level, a solid technological foundation, and a 19-year history. The company has developed over 170 small and middle projects and over 50 custom and high-load solutions, including four for Fortune 500 companies.
Acropolium provides a subscription-based service that, for a set monthly fee, takes care of all basic requirements for securing the development of social media apps.
Portfolio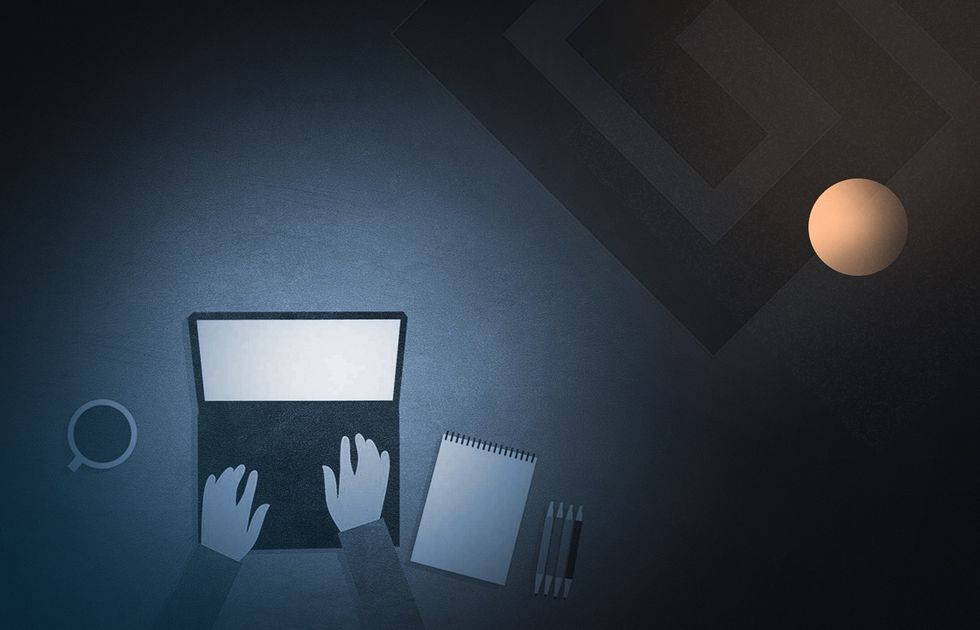 At Acropolium, we firmly believe that deeds speak louder than words. We know how to create a social media website to succeed. Below you will find Acropolium case studies proving our social media apps development and custom social network development expertise.
Build Your Own Social Media Platform with Acropolium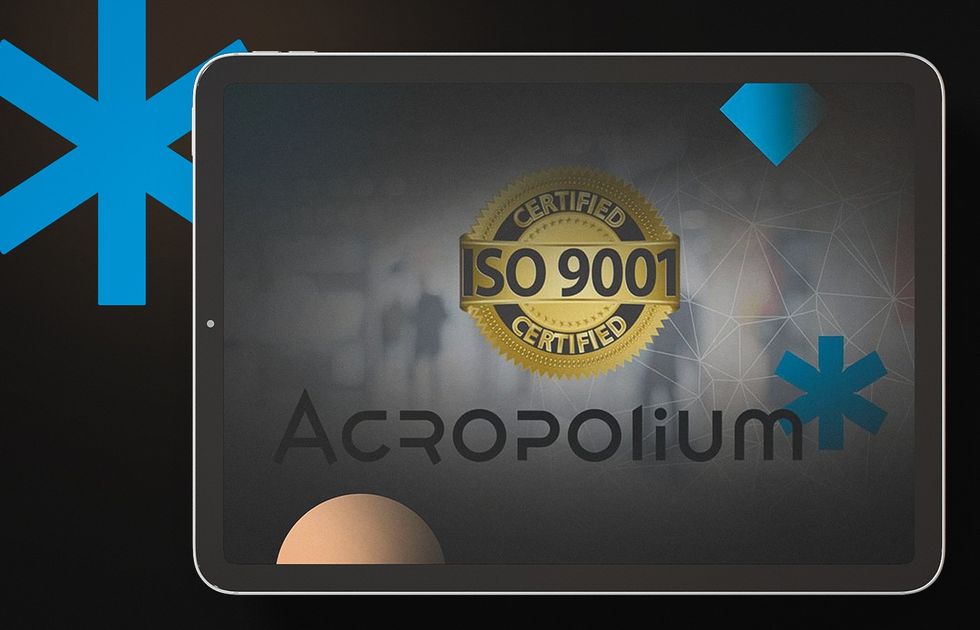 In addition to allowing us to stay in touch with our loved ones, social media makes it possible to find, nurture, and interact with your target audience wherever they may be. Suppose you already have an idea for a new social media app and wonder how to build a social network website. In that case, you need to engage a social media app development partner.
Selecting the right social network development company is essential to achieve your digital goals. Acropolium offers a subscription-based service that covers all common needs to secure a social media app development at a monthly fee.
Contact our team to learn more about social media app development services if you want to create your own social network app.
Sources of Information
https://www.businessinsider.com/
https://www.statista.com/statistics/272014/
https://www.statista.com/topics/1164/
https://www.statista.com/statistics/433871/
https://www.researchandmarkets.com/casts