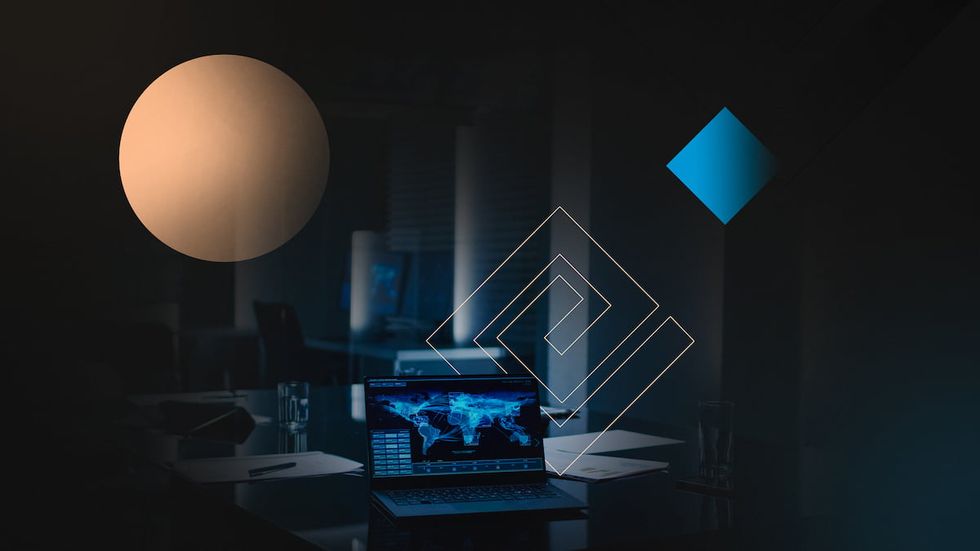 What if someone went missing in your area or a ferocious fire broke out in your office building? You might be thinking you could handle it if you knew about it in advance. Heroic assumptions aside, you can't predict incidents. But you can create an emergency operation center software system, also known as EOC software, to be better prepared and mitigate risks.
EOC software is a linchpin of any emergency agency's or organization's incident response plan. In military terms, it's like a unit's command post in combat. You enter it to achieve situational awareness during a crisis event and execute an action plan to reduce its adverse effects.
Since the number of disasters tripled in the last 50 years — and we aren't out of the pandemic woods yet — EOC software development is always on the front burner. Read on to jump into it and pick up improved decision-making and more proactive incident response tactics if an emergency strikes.
No information has been pulled out of thin air in the writing of this article. At Acropolium, we only rely on our own experience with EOC systems for emergency services and organizations (case study). So let us bring you into the loop.
How can developing EOC software level up your incident response?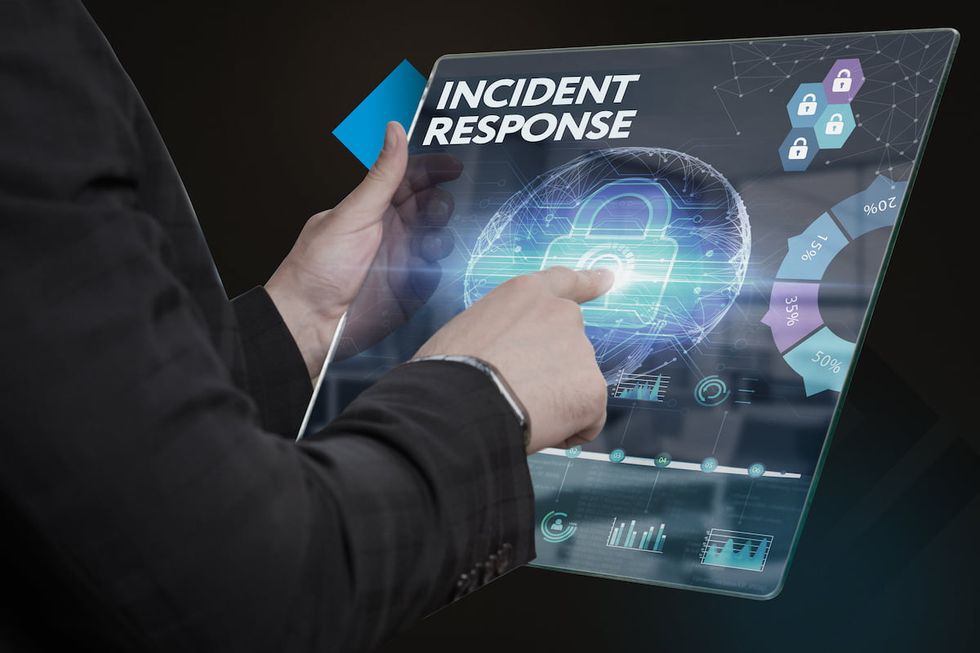 Whether you're a public service or business, you can't afford to keep your operations running without knowing what to do if the unthinkable happens. The cost of ignorance at this level is as high as the cost of being unprepared.
You must be ready to take action instead of making up incident response plans in the nick of time. And you must know how to get an emergency under control with the least possible harm to people, assets, and the environment.
EOC software is the answer to all-over-the-map response plans and disconnected physical systems. It tips the emergency scale in your favor by helping you:
Stay aware of how severe an emergency is
Although a small-scale incident shouldn't downplay the importance of proper response, knowing the size of an impact can help execute the best action plan. Command and control software runs in real-time so that you're always aware of what you're dealing with. It can also be connected to external data sources like CCTV cameras and GPS tracking systems to improve your vigilance.
Avoid divided incident response teams
An EOC platform is a virtual room that accommodates everyone involved in handling an incident. Police officers, tactical teams, rescue squads, and other emergency services can all work together, knowing they have the same information when making decisions. For businesses, an EOC system creates a similar environment. It lets your responders and operators virtually meet shoulder to shoulder to address a crisis event.
Respond to incidents faster
Roughly speaking, all emergency operations center software functions aim to accelerate your response and recovery time. If an incident occurs, you can access an EOC system, summon the right teams and emergency services, and assign responsibilities on the go. All bases are covered without having to meet decision-makers in person.
Keep people out of danger
Panic can sweep over your employees or the residents of the area where an incident has taken place. As you get down to managing it, you can use a virtual EOC to calm down people with notifications. You can also send them to your stakeholders to join efforts or guide your employees as they make their way to emergency exits.
Protect those on the front lines
EOC software can lessen the risks for responders in an emergency that poses a threat to their lives. With a virtual EOC, you can coordinate professionals in the field, even if multiple agencies are involved. Custom incident management software can include mapping and visualization options, making an emergency more manageable and safer for responders.
Get back in the business saddle
Once an incident is under control with EOC software, you can implement your company's recovery strategy right off the bat. An EOC system can help you assess damage to be aware of losses. From there, you can plan how you can recoup them and reset your business operations.
Instill emergency preparedness
Being prepared doesn't make you live in fear that something terrible can happen any minute. It's about knowing what to do if it happens, which can help save lives and assets. That's why you may want to use an EOC system to provide training with what-if incident scenarios and keep everyone informed of their roles.
If you doubt you can ensure all this in your physical EOC, developing a command and control software is a farsighted move. There's no more flexible way to get over incidents than by keeping all your teams and stakeholders together during crisis events.
EOC software market trends that loom large in 2021-2023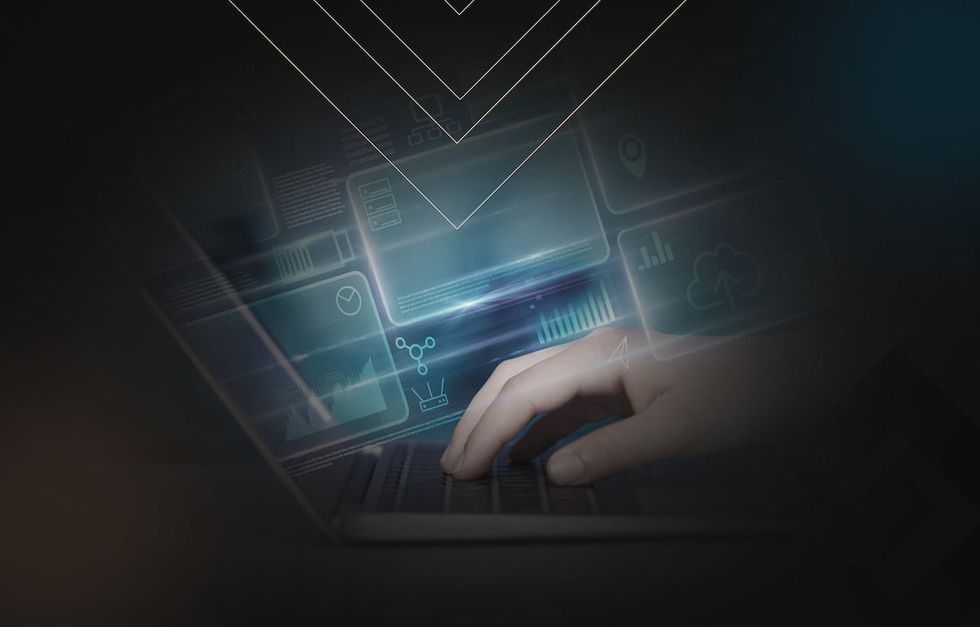 Natural disasters alone cost the world $268 billion in 2020. But the real loss is incalculable. You can't put a price tag on fatalities, injuries, and emotional distress caused by calamities and incidents.
Although unsettling, these numbers have prodded emergency services and organizations into action. Decision-makers have realized the need to build a system for an emergency operations center that will:
Enable them to be more proactive in a crisis event
Bring new prevention, management, and mitigation capabilities to the virtual table
Streamline incident response processes without physical barriers
Set up one communication channel for all responders
Empower operators and field teams to stay resilient as an emergency unfolds
The EOC software market has aptly responded to this demand with virtual systems running in the cloud. Because they are the only EOCs that radiate agility, they represent the most noticeable trend in 2021-2023.
Then there are advanced technological solutions and modules. They can be parlayed into a smarter cloud-based EOC system to elevate its core functions. Here's what these solutions and modules include:
Real-time technology
Low-code EOC modules
Bidirectional communication
Cross-device adaptability
Real-time technology is what you need to pick up data-driven decisions when using EOC software. It makes you more proactive by putting together data from GPS trackers, sensors, and dashboards so that you can monitor ever-changing situations.
Low-code modules are another trend in EOC software development for easier system configuration during a crisis event. You don't want to write new code to reshape the functions of your command post for an emergency when every second counts. These modules are here to save you the trouble as you swiftly leverage pre-configured EOC features via APIs.
Bidirectional communication and cross-device adaptability are necessary for the same thing: smooth coordination. Both EOC trends have appeared to help keep operators, managers, and field specialists connected in an emergency.
Be sure to adopt the cloud-based EOC software that reflects all these trends to be prepared for any undesired situation. Your system's functionality is the first thing to look at.
Top-7 features of custom incident management software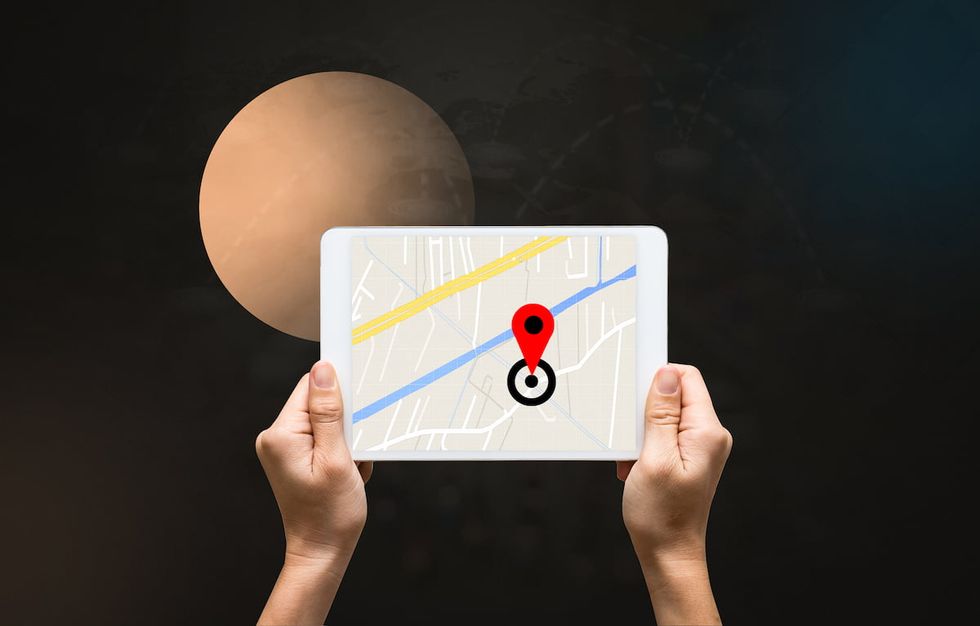 Effective emergency management in a virtual environment is only possible when an EOC system has highly collaborative features to back your decisions. They can be woven into built-in modules or add-ons that you can, well, add to your EOC on the fly.
Overall, you'll want to have these seven features in your custom EOC solution.
Collaboration-inspired dashboard
An EOC dashboard is your digital command post. It's where public emergency services and response teams can get together to check the latest information on a crisis event without discrepancies on the severity, losses, available resources, and priorities. An EOC dashboard provides situational awareness, enabling you to assume command and set off responders, such as police officers, ambulance personnel, or firefighters.
Mapping
Integrated maps and real-time images add a visualization layer to your EOC system. With a readily visible operating picture, you can pinpoint where an incident has occurred, track how teams advance to critical locations, and monitor when a threat reaches an uncontrollable threshold. That's where GPS devices and sensors come in, too. If they're connected to your EOC software, you can also plan and visualize the routes of emergency vehicles based on the accurate incident information in your dashboard.
Two-way communication
Field teams must never be cut off from the decision-making unit during an emergency. As an operator, you need to orchestrate their actions with real-time alerts and notifications to their mobile devices. Fortunately, a virtual EOC can be used in an app, serving as a two-way communication channel. So when field specialists receive updates, they can reach you back for verification. This also works like a charm for sharing on-scene information with a central EOC.
Integrated response plans
Despite being unpredictable, emergencies require cohesive end-to-end plans that include predetermined roles. They can be integrated into your custom incident management software to help you respond to a crisis event without reinventing the wheel. If an emergency strikes, you can pull out the plan for this event type and send specific instructions to field specialists or employees. These plans can cover responsibilities, checklists, priorities, and other information for a more effective response.
Online deployment
Rapid resource deployment is one of the major functions of a virtual emergency operations center system. If your EOC solution has proper capabilities, you can dispatch personnel and vehicles to where an incident has taken place online. To deploy resources this way, an EOC platform needs to be interactive and easy to navigate for even non-tech-savvy operators.
Incident response reports
You don't have to run record-keeping systems when using EOC software. It automatically captures all your tactics, messages, and decisions during a crisis event when coupled with the auto-logging feature. Once an emergency is handled, you can pull incident response records with timestamps from your EOC system. This can help you meet compliance requirements and report to your stakeholders or superior authorities.
Records for training
Besides reporting, a virtual EOC can create logs and visualize response moves on maps for training. This feature allows you to conduct emergency drills for your employees or share practical knowledge with emergency personnel through real-life cases. When an incident is in the books, you can show the actions (and the rationale behind them) of all field specialists and EOC operators, thereby providing hands-on training.
EOC software use cases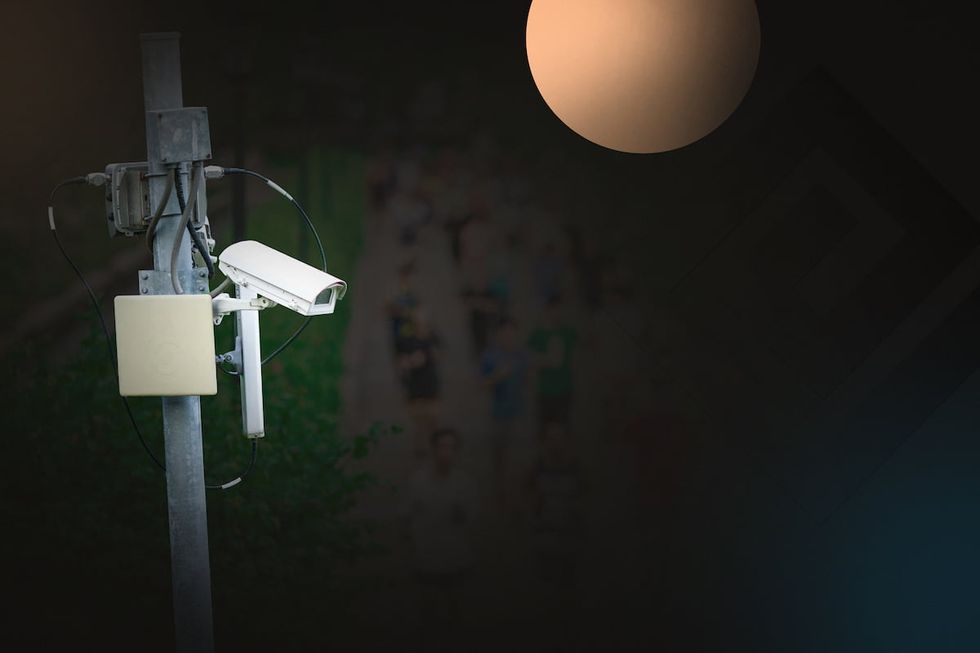 A cloud-based EOC system is a safe bet for incident management teams operating in public and private sectors. The flexibility of cloud technology provides a sound foundation for agencies and companies, taking you way beyond physical EOCs. That means you can say bye to high setup time and disconnected communication by establishing your virtual command post wherever and whenever you need.
EOC software makes your teams highly mobile for any crisis event and can be set up to manage:
Emergency response during calamities, armed attacks, and human-made disasters
Incident mitigation and recovery in office buildings
Search and rescue operations
Callouts and incident response during sports events
Coordination of field specialists and operators across municipal services
There's no denying EOC software is most often used to handle a crisis event within an organization or in a public area. Whether the disruption is caused by a hurricane or human violence, an EOC system enables you to lessen the risks through cooperation. Law enforcement agencies, fire services, medical personnel, and other emergency services can flock to an EOC to join resources for successful incident outcomes.
Have you been tasked with organizing a search for a missing person? EOC software can't do that for you, but it can serve as your coordination center to track lost people. When it's designed with interactive maps that use real-time imagery data, you can capture a bird's eye view while guiding rescuers. Even if a search operation is conducted in the woods, an EOC platform offers improved visibility and tracking options.
When it comes to sports events, a virtual EOC helps you track what's happening at venues and in the stands. If something goes wrong, like violent behavior in the crowd of spectators, or if an athlete is injured, you can send out emergency personnel at the touch of a button. With over 2,000 injuries per 10,000 athletes, it may literally be a vital system to operate to speed up how soon people receive first aid.
If you're involved in the public utility sector, you can streamline your response operations by creating a municipal situation center solution. It establishes a link between water, electricity, and other companies to coordinate actions during incidents (blackouts, burst water mains, etc.). With a virtual EOC, you can get to public and commercial areas and mitigate hazards faster, no matter how severe they are.
Command and control software development and implementation challenges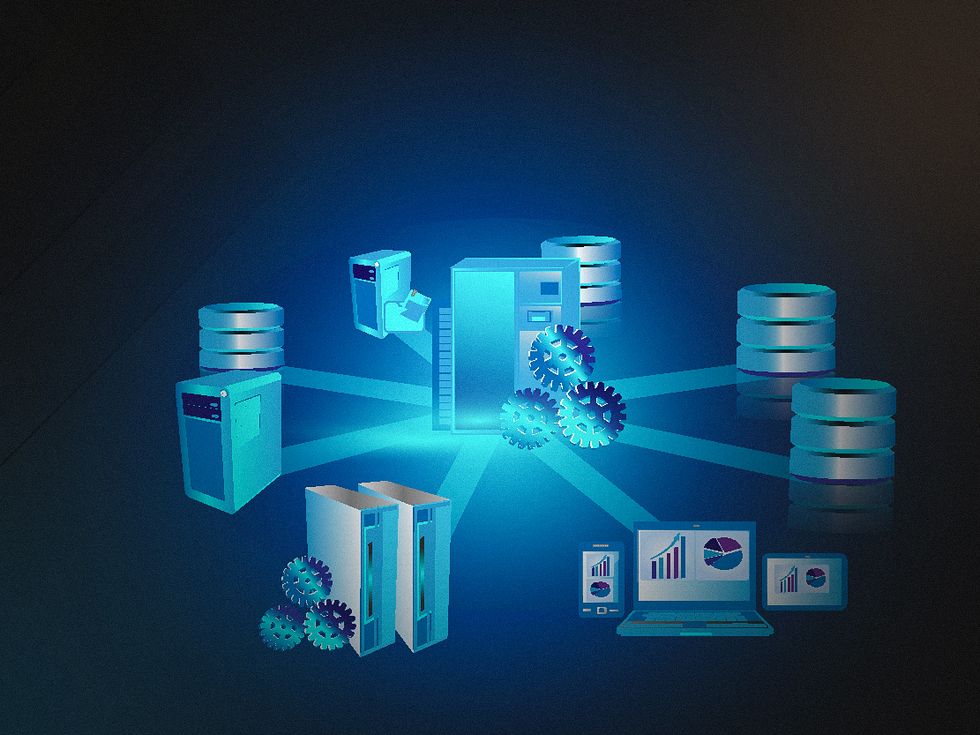 Before responding to the challenges of a crisis event, you should overcome those of getting started on EOC software. Indeed, you may face some headwinds when developing and deploying it. They are all associated with:
EOC platform security
Interoperable communication and data-sharing systems across agencies
System stability in high-load scenarios
User roles across different jurisdictions
Skill gaps in EOC operators and front-line teams
A cloud-based command and control software addresses most of these challenges by default. If your system isn't walled in a physical space, your chances of falling victim to ransomware attacks and facing other security threats are slim to none. Also, cloud EOCs can scale up when more emergency services and resources are called upon — all while using encrypted networks for collaboration and ensuring interoperability. All that's left to do is to train your operators, field specialists, or employees.
The remaining headwinds can be turned into tailwinds when you develop an emergency operations center system with a dedicated vendor. If you can find a team with relevant expertise, you're sure to get your EOC software optimized for your operations, user roles, and certification requirements.
Why Acropolium is your best choice for a virtual EOC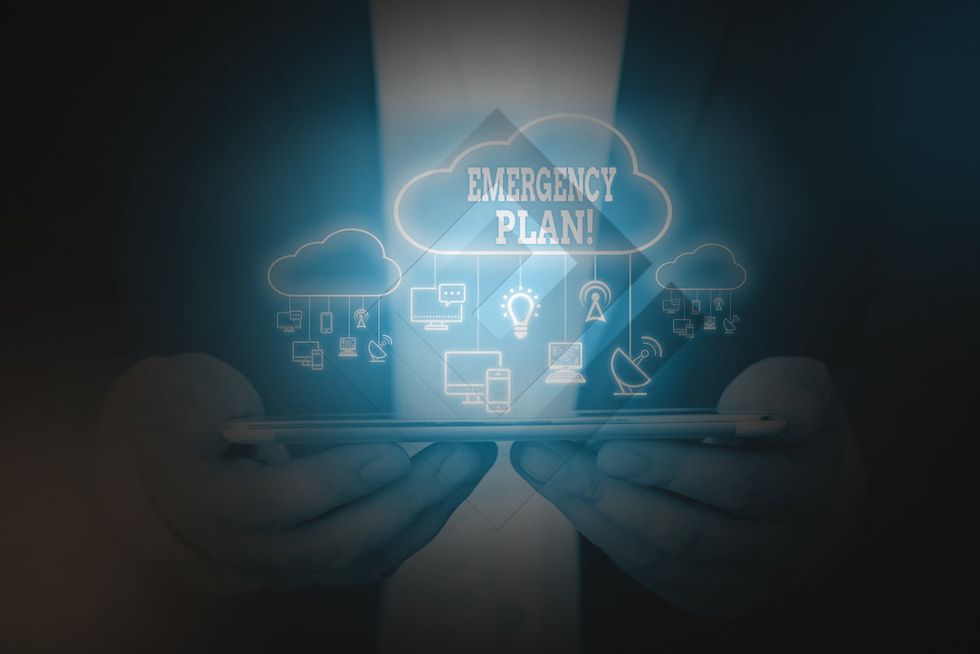 We know firsthand how to build command and control software for emergency services and organizations. Acropolium is proud to devote itself to creating cloud-based EOC systems from scratch and putting plenty of customization into them.
Our experience in this EOC case study and this case study is based on developing full-featured EOC solutions for law enforcement, medical, fire, and other emergency services. Some of our systems have been successfully used to:
Help incident response teams collaborate on emergency management, dispatch ambulances, and comply with record-keeping requirements
Ensure emergency preparedness during marathons and monitor routes with integrated video surveillance systems
Enable immediate response to injuries in athletes using pre-integrated health records in a virtual EOC
Carry out search and rescue operations with K-9 units
Provide seamless communication between airport security guards and police officers
Create checklists for stadium security staff to allocate tasks and monitor how they are carried out
Control access in refugee shelters and track visitors using QR codes and fingerprint identification technology
Whatever types of incidents you need an EOC system for, we can elevate your mitigation, management, and response processes. Acropolium uses highly secure cloud architecture for virtual EOCs and can customize your platform with any features you can think of.
What's more, you can now test the capabilities of Acropolium's EOC software in selected crisis events. Let us know if you'd like to dip your toe in a command and control software demo or build an incident management solution to be fully deployed in your facility.