Managing events takes a lot of effort. But that's not the case anymore if you use event management software.
Reduced workload, lower expenses, and streamlined data collection are benefits you get from the event management solution. IMARC Group states that these few advantages alone are enough to drive the global event management software market.
The event software market, in turn, is expanding rapidly. It is projected to surpass $18 billion by 2029, experiencing an almost 13% year-by-year growth.
When choosing between building an event management platform from scratch and using an existing one, you may have the following questions in mind. What features are needed to cover your tasks? And what type of software for event management is right for your business?
Acropolium will lead your way to answer these questions. As a reliable event software development vendor with over 13 years of experience, we'll help you attract more customers and boost your sales with comprehensive event solutions.
What Is Event Management Software, and How Does It Work?
Event management systems are software solutions that offer features for planning and handling events from A to Z. These SaaS platforms include an administrative component and an interface for event visitors, usually an event management software app.
How does SaaS event management software work? It allows for planning all the event's steps, fulfilling the following tasks:
Project management for planning a whole event's life cycle
Marketing for promoting events and communicating with visitors
Automation for reducing workload
Performance management for measuring the event's outcomes and making better business decisions
Analytics for getting better insights
In addition to all-in-one solutions that allow you to manage events from start to finish, other event planning software can help with separate tasks, such as registration or ticketing. Read on to learn about the various event management solutions available in today's market.
Events Management Software: Core Types
Event management and planning software have various use cases and are divided into different types accordingly. We've put together the main ones you should consider.
Event Planning and Scheduling Software
Event management scheduling software is the type of software that allows you to plan an event from beginning to end. It enables you to draw up an event itinerary, develop a marketing strategy, and schedule an event with all the details. Eventbrite is a decent example of such software.
Event Ticketing Software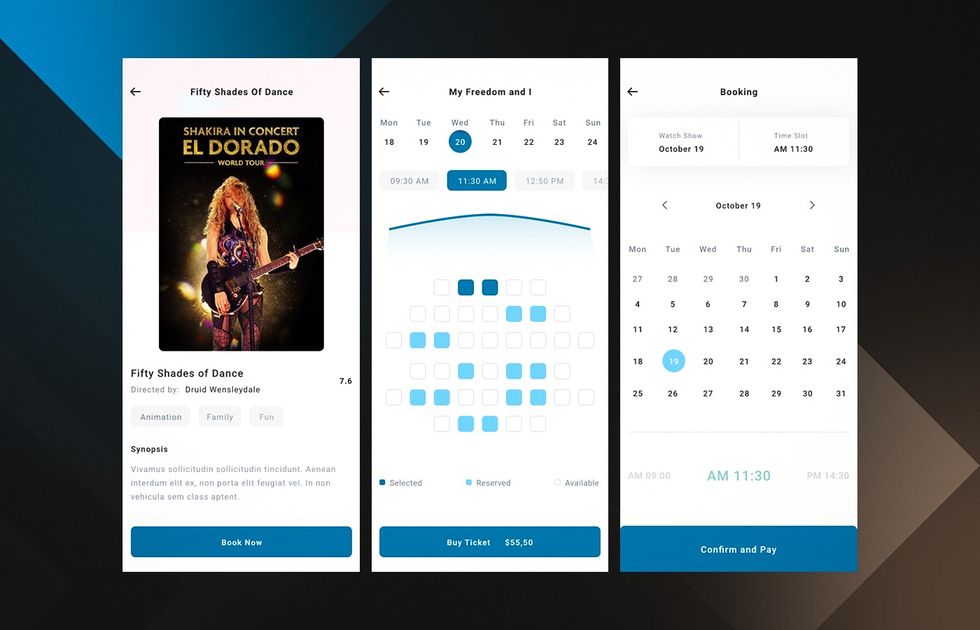 Event ticketing software is a platform where organizers sell tickets online. Such solutions allow you to create a ticketing website for your event, offer different ticket types, and integrate social media and email marketing. These platforms typically charge a commission for each ticket sold. An example of an event ticketing solution is Splash.
Conference Management Software
Conference event management software is a platform that allows you to hold online, offline, and hybrid events. Such solutions usually offer a broad set of tools, including registration, marketing, ticketing, analytics, and various third-party integrations. Conferencing software like Whova often features streaming, audio, and video communication for the smooth handling of virtual events.
Recruiting or Event Staff Management Software
Event staff scheduling software allows for recruiting, scheduling, and managing event personnel. It offers tools for hiring, booking employees, and payroll processing. An example of such software is Liveforce.
Education Event Management Software
Offline and online event management software in the education field deserves specific attention. It offers similar capabilities as ordinary event software platforms but complements them with education-oriented features. In particular, these are things like file sharing, messaging, the ability to assign tasks and questions to students, etc. Consider Planning Pod a decent illustration of such software.
Event Management Software Features: Basic and Advanced
While we described the types of event software solutions, we briefly mentioned their functionality. Let's now look at what features event management applications should have, including must-have integrations and additional tools.
Basic Conference and Event Management Software Features
Here's what a typical event management system software must include:
Event Registration
All event management apps, even low-code MVPs, must have this functionality so users can register for an event. You can allow visitors to register by phone number and email or sign in via social networks.
Booking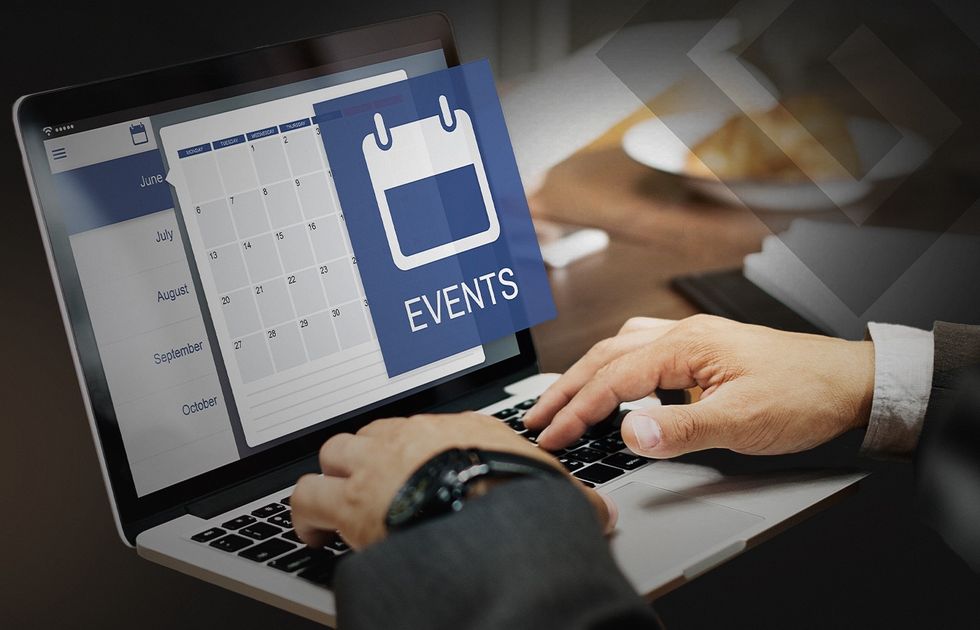 Another feature that needs to be in your event scheduling software is the ability for users to book an event.
Scheduling
This feature enables organizers to schedule their events. Here it would also be good to allow specifying the details of the event: a brief description, time, place, photo, and video illustration.
Payment Processing
Another necessary functionality is online payment processing. Event visitors can conveniently pay for tickets directly on the platform owing to this feature.
User Profiles
While the event management platform is a robust planning tool for event organizers, it's a self-management application for visitors. That is why you need to integrate the user profile feature, where users can view the events they plan to attend.
Moderator Portal
This feature is for the event host. Thanks to it, this person will be able to manage and prepare for the event by reviewing the event itinerary, to-do tasks, issues that need to be addressed, etc.
User Portal
The user portal is a feature that allows event visitors to familiarize themselves with the event plan, its timeline, and other details.
Speaker Portal
The speaker portal feature is similar to the moderator portal. It includes all the necessary information on the event that the speaker should know.
Budget Management
This feature is critical for event organizers. It helps to allocate the budget for the event correctly.
Event Promotion Management
This functionality is a comprehensive part of event marketing management software. It should enable email and social media marketing, personalized experiences, and promo codes. This feature must also offer promotion management tools.
Reporting and Analytics
Reporting and analytics features allow you to gather insights before, during, and after an event. After studying the collected data, businesses can implement better event management decisions.
Third-Party Integrations
In addition to developing and implementing the main features mentioned above, you can integrate third-party APIs for various purposes. In particular, these are:
Social media integration for user registration, event promotion, and ticketing.
Map integration for convenient viewing of the event's location.
Search integration for finding events of users' interest.
CRM integration for establishing communications with users.
Advanced Event App Software Features
While the above online event planning software features may be enough for some businesses, you may want to supplement your platform with extra functionalities. Consider the following ones:
Live Streaming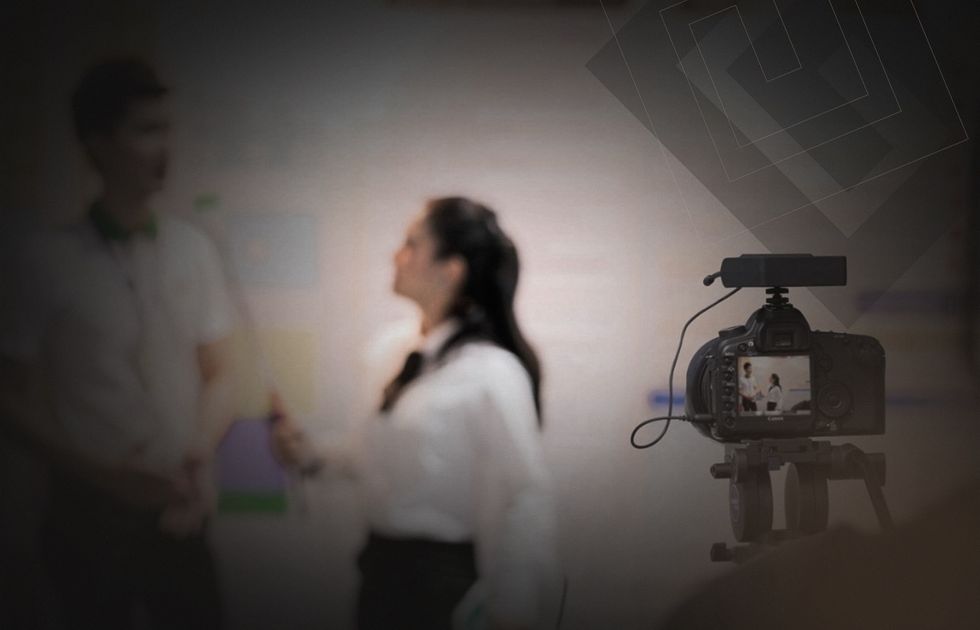 This feature is perfect for engaging your audience. It allows you to conduct remote and hybrid conferences in real-time.
Event Networking
You can apply several means for better communication between organizers, speakers, and the audience. To do this, implement messaging, audio and video conferencing, and the ability for one on one meetings on your platform.
Benefits of Event Management Software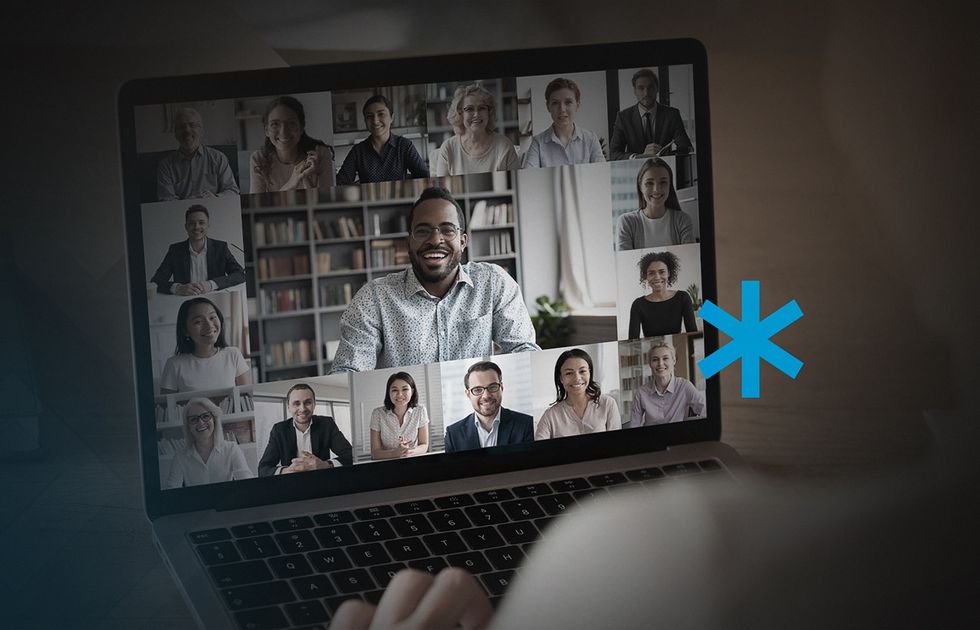 Using event management software for small businesses or large enterprises is equally beneficial. It helps streamline numerous processes, offering the following advantages:
Better Event Management
Event tracking software helps you automate complex management processes like ticket sales, customer interaction, and marketing. You will easily manage events without unnecessary manual work owing to such solutions.
Business-Centered Features
By developing an event and conference management app, you get a solution that fully meets your company's needs. You implement only the relevant to your industry features without redundant options.
Increased Audience Engagement
Event management systems software offers tools that make interaction with your audience more efficient. You can send notifications, chat, and create real-time polls to engage your users.
Improved Data Collection and Analytics
The reporting and analytical tools offered by the event scheduling system will help you handle better events with a higher level of audience engagement and satisfaction.
Reduced Expenses
Corporate event planning software allows you to allocate your budget reasonably when preparing an event. You can calculate your expenses in advance to analyze where you can save.
Why Does Custom Event Management Software Outperform Out-of-the-Box Systems?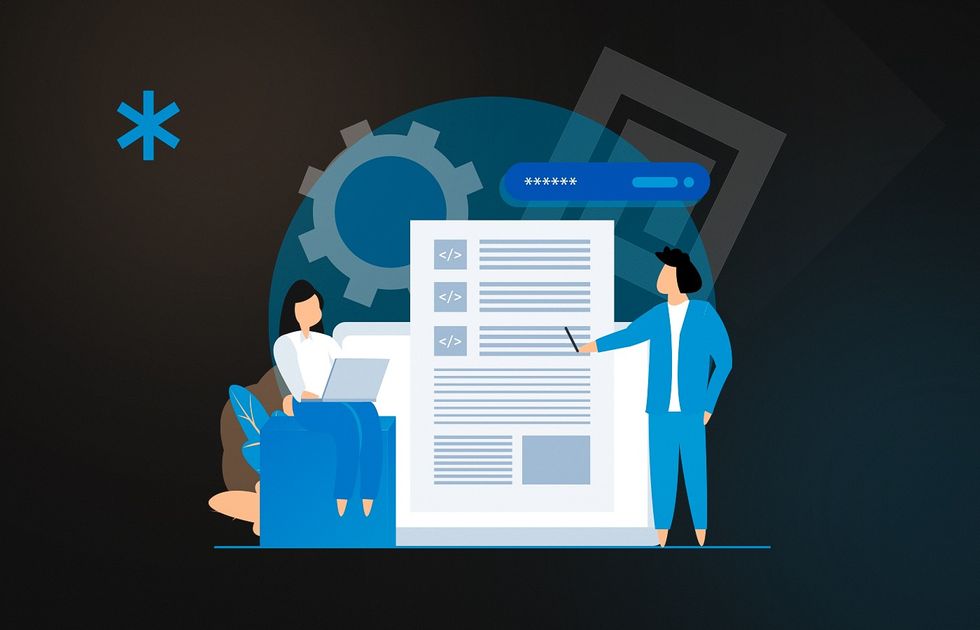 Let's swiftly go back to one of the above benefits of events scheduling software. We're talking about business-centered features. It's worth noting that this advantage is viable only if you develop bespoke software.
Custom development allows you to implement any functionality you can imagine into your events management system. The same applies to industry-specific features.
In the case of out-of-the-box solutions, you get what you get. Even if such platforms offer a certain level of customization, it is still not comparable to custom event management planning software.
On top of that, consider that you may face data security risks when opting for out-of-the-box event reservation software. By creating your own from scratch, you can provide it with an advanced level of security and not worry about such things as cyber-attacks or data breaches.
Thus, custom event planning software solutions have significant advantages over off-the-shelf ones. Integrate only the features your business needs, take care of your users and their data, and have full ownership of your platform.
How to Choose an Event Management Software Solution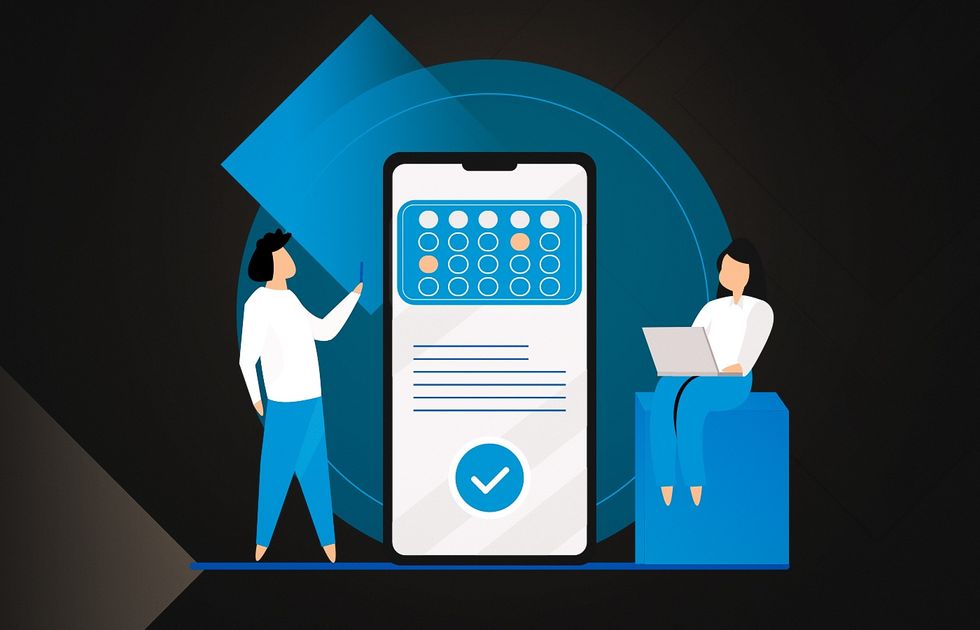 The success and efficiency of events and conferences depend on choosing the most suitable event planning solution for your business. First, let's summarize what to expect from corporate event management software:
Event management: registration, booking, ticketing, and scheduling
Financials: payment processing and budget management
Marketing: event promotion, social media, and email marketing tools
Insights: reporting and analytics
User engagement: user portals, user profiles, and messaging
It's the basic functionality you should pay attention to before choosing enterprise event management software.
Next, you need to pay attention to the following things that will help you decide on the best software solution for your business:
Consider the basic and extra features carefully and make a list of them
Think of the event types you want to handle: online, offline, or hybrid
Check the customization capabilities that event software companies offer
Consider your budget for an enterprise event app
Decide who's using the platform: the event team, the audience, or both
Using these simple tips, you'll conclude on the right event engagement software for your company.
Event Management Software Companies: How to Choose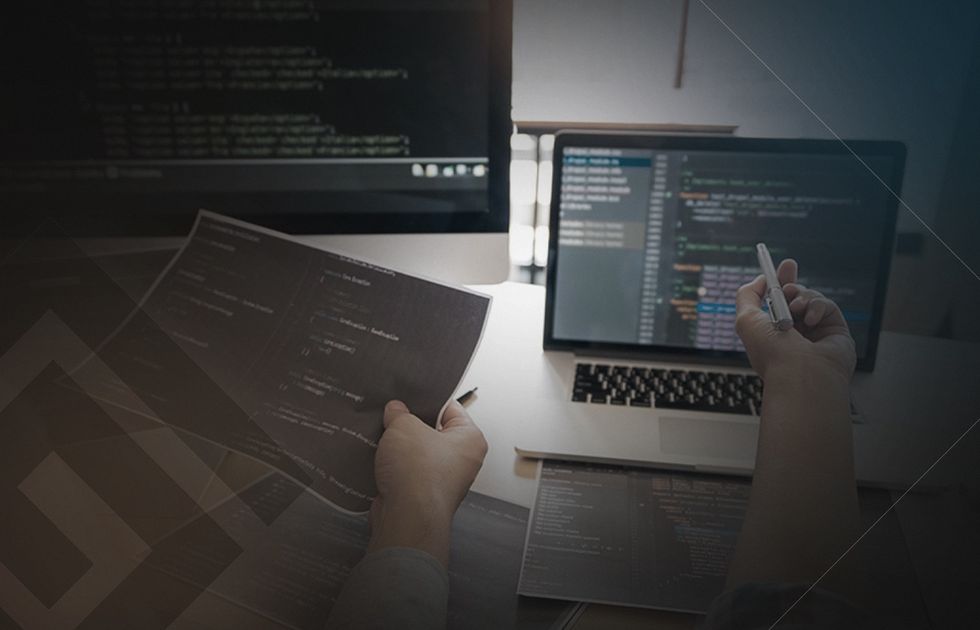 Custom event planning software development requires a reliable vendor to do the job. Look at these tips to select a suitable IT outsourcing company for your project:
Assess your event app development project: necessary skills and required tech expertise.
Define your project scope: must-have features, project goals, and time-frame.
Set your budget and choose a cooperation model: in-house, outsourced employees, or dedicated team.
Choose a suitable pricing model for event management software development.
Therefore, choosing the best vendor involves carefully formulating your requirements and assessing the candidate's adherence to them. That'll help you build a successful software development partnership.
Why Choose Acropolium for Event Management Software Development?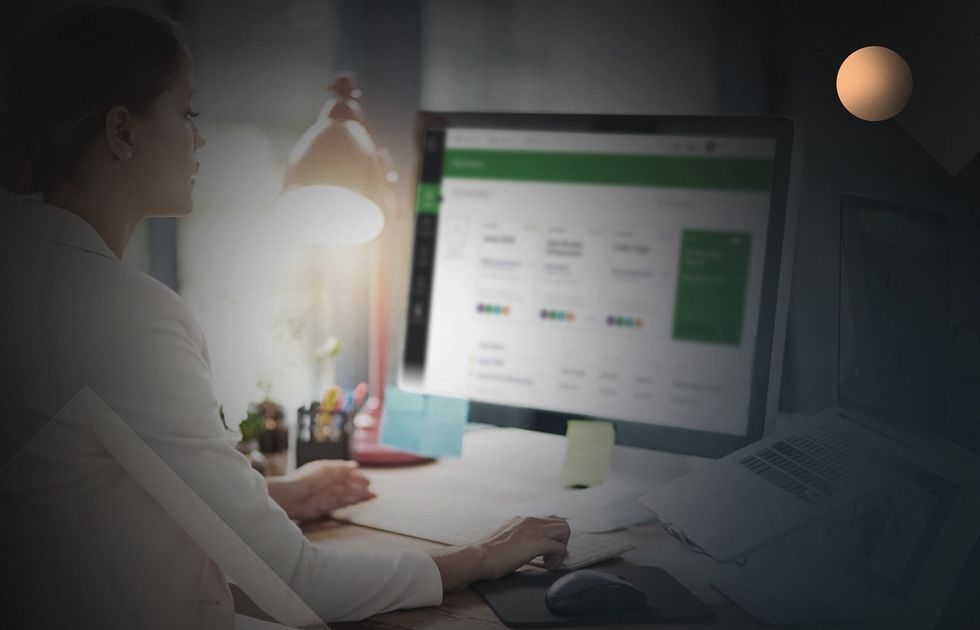 Acropolium might be your best choice for meeting and event management software development. Our agency's reputation stems from a long track of secure projects delivered for the Marketing & Event niches. We successfully developed over ten solutions and consulted 38 projects to obtain the best results.
Our dedicated team follows ISO-certified processes and delivers high-quality GDPR-compliant software. We engage in:
App development for the event industry
Web development for the event industry
Modernization of legacy systems in the event niche
By becoming our partner, we guarantee you'll access verified expertise and engage top-notch event management SaaS developers. And cooperation with us has never been more profitable. We offer software development as a subscription with favorable costs and outstanding results.
Acropolium Case Studies in Corporate Event Management Platform Development
Ensure our expertise in developing event management platform software by looking at some of our top projects.
Event Management Software Development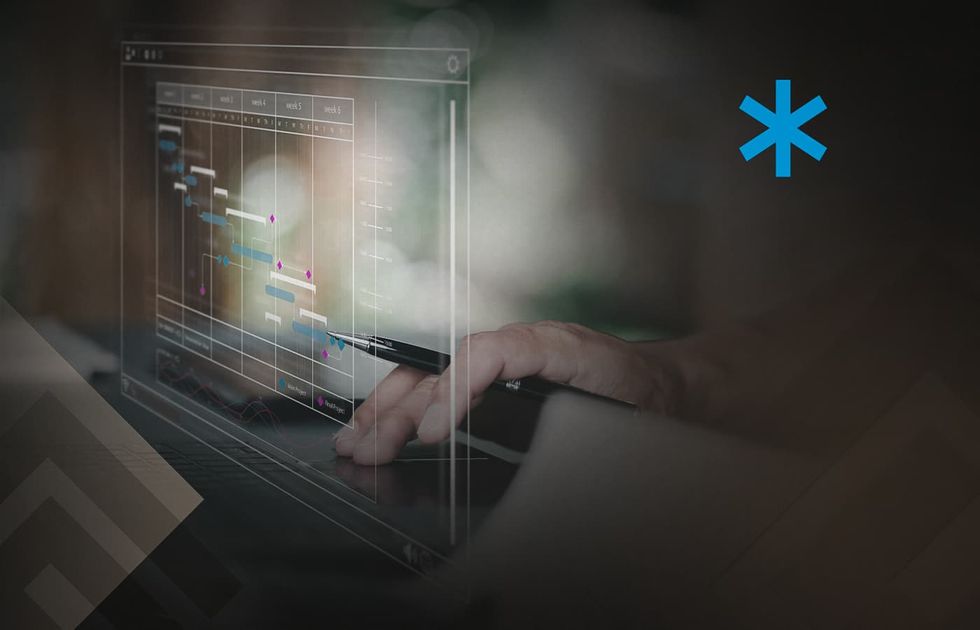 It is the project we delivered for Centaur Media from the UK. Our client is an advertising and live events provider for various industries and audiences. Our task was to develop a high-load corporate event software, increase user flow, and optimize the existing CMS for better savings.
The Acropolium team developed a custom enterprise meeting management software with a flexible CMS tailored to the client's needs. As a result, we increased user flow by 60% and reduce expenses by 50%.
HR Management Software Development
It is our corporate meeting planning software for the HR field. Apart from event management, we had to deliver a robust and easy-to-use platform for human resources specialists that would help move all HR processes online.
Our dedicated team developed a custom HR management platform featuring employee management, performance tracking, payroll processing, working hours, sick leaves, and vacation supervision. This system can also be used as online software for event management. Upon the project's completion, we enabled the complete automation of HR procedures and reduced processing time by 70%.
You may find more employee engagement software for event management in our portfolio.
Final Thoughts
Event management software is transforming various industries. It enables automation of the event planning process, cost reduction, efficient data collection, and better audience engagement.
If you want to create a custom event management platform, contact Acropolium experts. We provide subscription-based services according to ISO-certified procedures and deliver the best event software.
Sources of Information