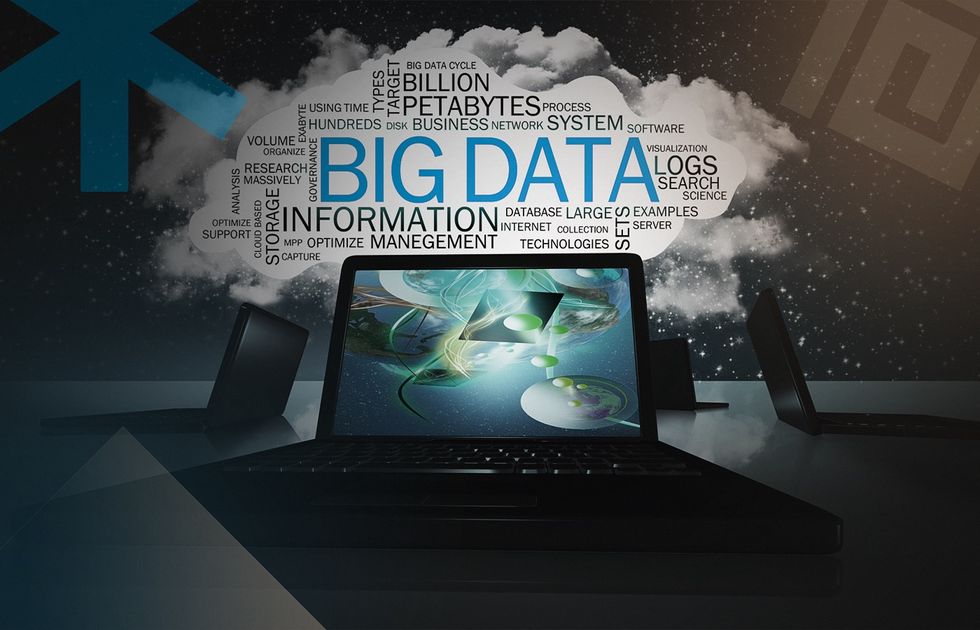 Key Takeaways
Big data in hospitality uses customer interactions, online reviews, social media platforms, and booking information.
Data analysis in tourism industry is valuable for revenue management, customer experience, safety, targeted marketing, and partnerships with other sectors.
Marriott Hotels, Uber Eats, Starbucks, and McDonald's have already implemented restaurant and hotel guest analytics.
Right now, you may wonder if it makes sense to implement big data in travel industry. Is it worth your investment? Let's figure it out.
The post-pandemic boost for hospitality remains strong, driving further growth in 2023. The remote work format facilitates travel. The business segment is also developing actively — we observe an increase in conference center bookings by 13% compared to 2022.
The industry must focus on efficiency to maximize profits. It's critical to prioritize customer experience and analytics. For example, a positive experience significantly influences purchasing decisions in restaurants (74%) and hotels (74%). And that's where the big data tourism industry comes in handy.
Acropolium has over 12 years of experience delivering solutions for data analysis in the hotel industry. Today, we will discuss the benefits of big data and ways to improve business efficiency. We will also share case studies of some famous brands and our projects.
What is Big Data in Hospitality Industry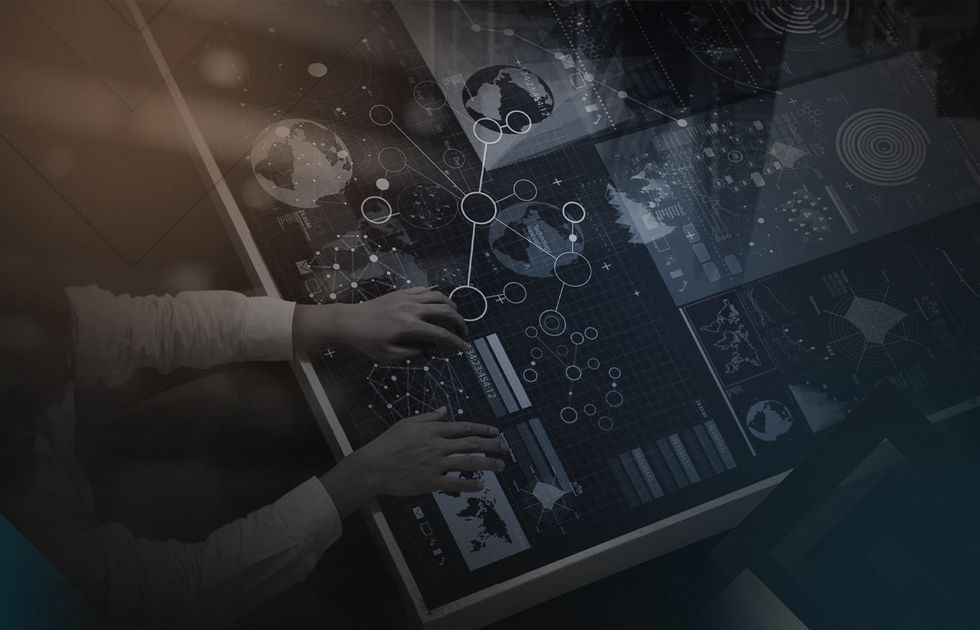 Before diving into the importance of data analytics in hospitality industry, let's start with a definition.
Big data is structured and unstructured information collected from various sources. Big data analytics in hotel industry allows for analyzing customer inquiries, complaints, and reviews. With its help, you understand guest preferences and expectations. You can also review Facebook, Instagram, and Twitter to learn client trends and preferences. Besides, booking data contains valuable information about demand patterns and customer behavior.
However, you may face several challenges when employing big data in the travel industry. Therefore, ensuring appropriate data protection measures and custom software scalability is vital. Collecting data from different sources in various formats makes it harder to guarantee quality and consistency. Also, big data travel requires complex analytical tools and expertise.
You can combine big data and hospitality efficiently with cloud solutions and hotel data management structures. It's a good idea to combine artificial intelligence (AI) with machine learning (ML) to extract valuable information.
Key Benefits of Big Data in Hospitality and Tourism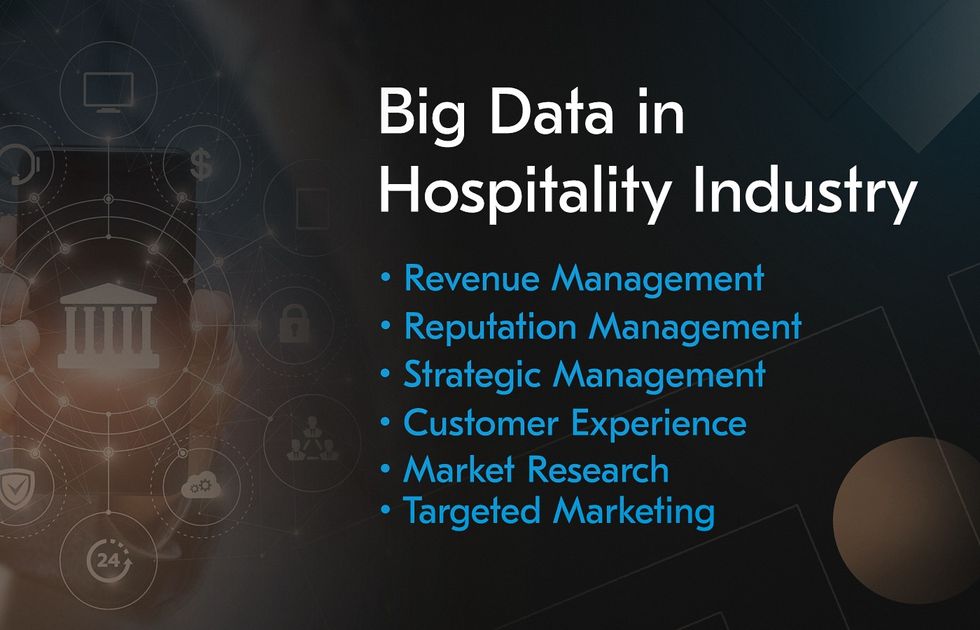 Leveraging big data analytics in hospitality and tourism unlocks numerous benefits:
Revenue Management Optimization
Strategic Management.
Improving Customer Experience.
Increased Safety And Security.
Improving The Effectiveness Of Targeted Marketing.
Reputation Management And Marketing Research.
Big Data in Tourism: Optimizing Revenue Management
Big data analytics tourism is about collecting and analyzing bookings, member rates, market preferences, and customer needs. Companies implementing this approach are more successful in predicting future demand.
Also, you can use the symbiosis of big data and tourism to expand dynamic pricing models. Respond to changes in demand, seasonal expectations, or special events, attracting customers and maximizing your profit.
With hotel revenue management analytics, you will maintain optimal inventory levels, make informed purchasing decisions, and optimize supply chain processes. All this invariably leads to increased operational efficiency and cost savings.
Big Data for Hotels: Improving Customer Experience
Companies dive into big data analytics for hotels to uncover customer preferences and behavior. They explore client interactions within chatbots, order histories, and social media buzz, unearthing hidden patterns and trends. A deeper understanding of clients creates a better experience.
Tailoring your messages and providing interesting content for a particular client is essential. To achieve that, turn to personalized marketing and targeted advertising strategies. Your customers will feel a special attitude, leading to sympathy and an emotional connection with your brand. As a result, big data for travel will enhance conversion and loyalty.
With predictive analytics in hospitality industry, you will meet guests' needs before they become their pain points. It's possible when studying historical hotel guest data, observing customer behavior patterns, and navigating current market trends. This way, you offer recommendations, experiences, and services tailored to guests' individual preferences.
Big Data for Travel Industry: Enhancing Safety and Security
Big data analytics in tourism industry is a perfect tool to strengthen security. Identify potential risks and breaches by analyzing valuable information, including CCTV footage, access logs, and guest information. This way, you take timely action, strengthen security protocols, and ensure the safety of guests and staff.
Technology also analyzes data to identify suspicious activity. These include irregular transactions, unusual customer behavior, and network anomalies indicating fraud. Therefore, the big data travel industry minimizes financial losses and saves operational integrity.
Big Data Analytics in Hotel Industry: Targeted Marketing
Do you want to improve the effectiveness of your marketing campaigns? Leverage massive amounts of customer data and apply predictive analytics for hotels.
Big data in travel and tourism lets businesses analyze booking history, preferences, demographics, and brand engagement. Thus, they create detailed customer profiles and tailor marketing messages. Besides, you will recommend relevant products, services, and offers to individual customers.
As for big data in hotel industry, businesses predict a guest's preference for a particular room type or amenities. Also, they may offer exclusive spa packages or discounts, sending targeted emails to previously interested customers. Finally, remember about birthday greetings and personalized recommendations for local attractions.
Extra Benefits of Big Data Analysis in Hotel Industry
Big data analytics in hospitality industry provides a significant competitive advantage for each company. For example, by analyzing customer data, a hotel identifies a growing trend of environmentally conscious travelers. You can proactively implement sustainable practices and offerings before competitors, making your brand stand out.
Tourism data analytics is also helpful in collaboration and partnerships. Cooperate with other industries like transportation, entertainment, or local attractions. Share data and ideas to offer bundled services, cross-promotions, or integrated loyalty programs. This way, you expand your reach and provide additional value to customers.
How Does It Work: Use Cases of Big Data in Hospitality
We can discuss general aspects for a while. But it is better to learn from analytics in hotel industry using big brands' examples.
Marriott Hotels
Marriott Hotels uses hotel data analysis to drive revenue growth and enhance customer loyalty. The company turns to dynamic pricing to adapt rates based on various factors. And guess what? This strategy results in a 5% increase in revenue per room.
Their hotel data and analytics approach goes beyond pricing. Algorithms track events like concerts at Madison Square Garden to adjust prices at nearby hotels.
Also, the company tests registration with facial recognition. Thanks to this approach, guests don't waste extra time waiting. Moreover, Amazon Echos in the rooms provides valuable hotel customer data analytics about people's preferences and needs.
Uber Eats
Uber Eats is an excellent example of implementing big data in the restaurant industry. The company aimed to become a popular delivery service for hot, on-time meals by accurately predicting delivery times.
When customers place an order, Uber Eats sends a driver at the right moment, informing them of real-time delivery forecasts. And that's where hospitality analytics goes to a new level. The brand hires meteorologists to improve accuracy. They forecast weather impacts and track driver movements to refine predictions.
Thanks to data analysis in hospitality industry, Uber Eats is the top choice for food delivery worldwide, boasting 81 million users. At the same time, the company's revenue grows rapidly, despite the close competition.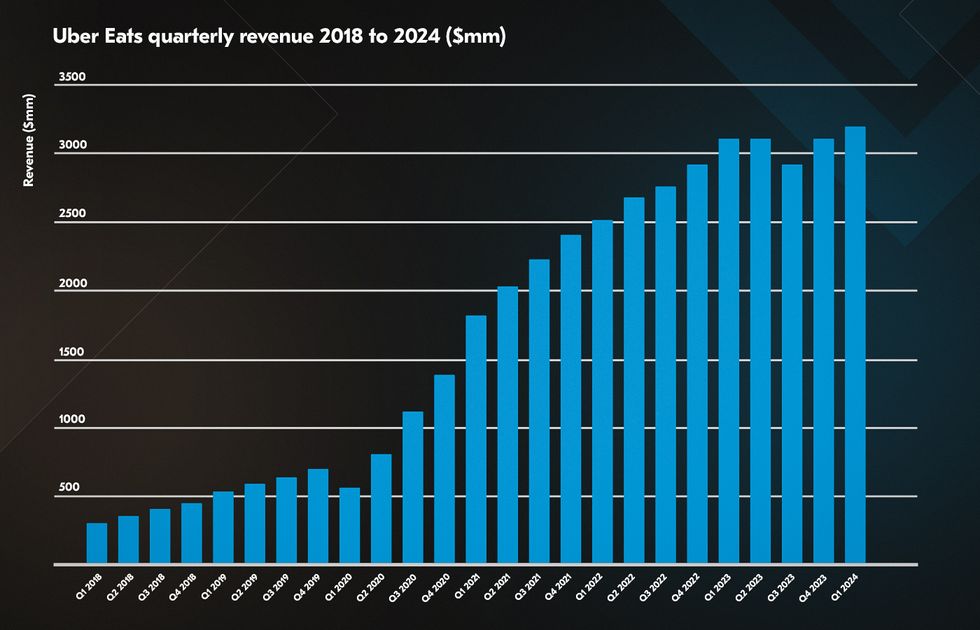 Starbucks
Starbucks has nearly 25,000 locations worldwide, with 90 million transactions per week. Their rewards program and mobile app collect valuable hospitality data analytics, from favorite drinks to ordering habits. This way, Starbucks creates a personalized experience and offers visitors new favorites.
The brand also updates recommendations based on weather, holidays, and location. For example, they launched a local Frappuccino promotion during a heat wave in Tennessee. It encouraged customers to cool off with a refreshing drink.
How successful is this advanced analytics in hospitality? About 29% of restaurant chain customers in the United States plan to return to Starbucks. It translates to 88% of their clients being loyal to the brand, considering their 33% usage share.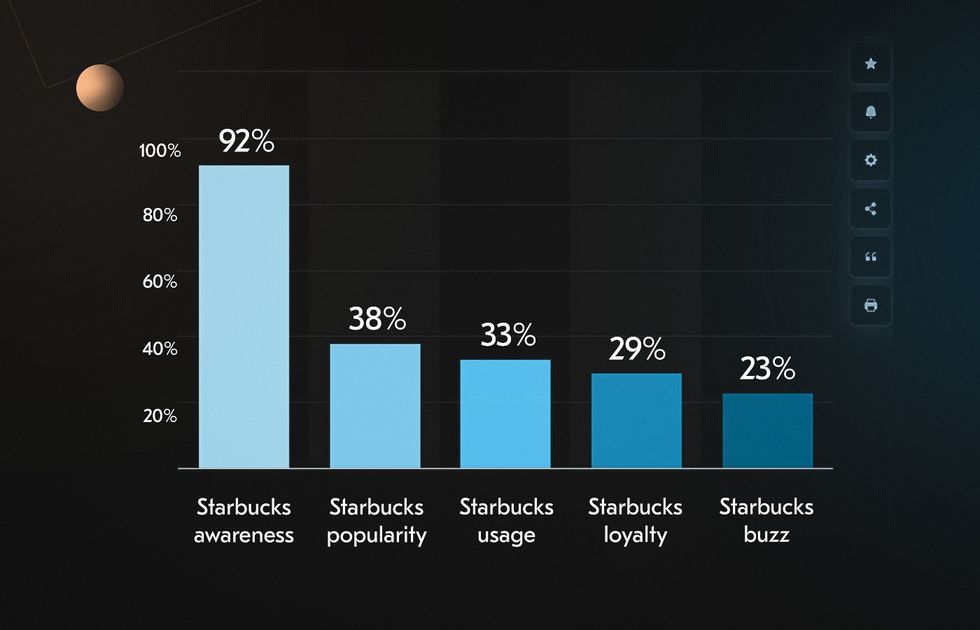 McDonald's
McDonald's embraces data to stay ahead of the competition. Through enhanced data analytics in the hospitality industry, they predict large orders and staff accordingly for a positive customer journey.
The McDonald's app gathers customer information, leading to tailored offers and repeat orders. Digital menus adapt based on weather, time, events, and product availability, promoting products for specific needs. License plate readers and geofencing customize orders for drive-thru customers. It resulted in an impressive 5.5% same-store sales growth in 2021.
Also, thanks to big data in hospitality industry, the company manages inventory more efficiently, avoids product shortages, and matches supply with demand.
Why choose Acropolium?
Acropolium is a reliable hospitality bespoke software provider. Our IT solutions enable large volumes of data for hotel analytics. We help our clients forecast demand and improve revenue management. We also use AI/ML technologies to boost the understanding of customer needs and motivations.
We use effective methodologies like Agile, Scrum, and Kanban to make the restaurant or hotel app development smooth. Our solutions are GDPR-compliant, and our processes are ISO-certified. So you can rest assured about security and regulatory compliance.
Let's overview some of the projects we worked on.
Hospitality Property Management System
Our developers created software for a rental property company to improve operational efficiency and scalability. We provided features like booking, service, pricing, payment collection, and reporting. It was also critical to synchronize the system with Airbnb, Booking, and Pipedrive.
This approach simplified and automated most of the work processes. Our software improves the company's operational efficiency by 37%, reduces administrative costs by 40%, and increases the number of reservations by 30%.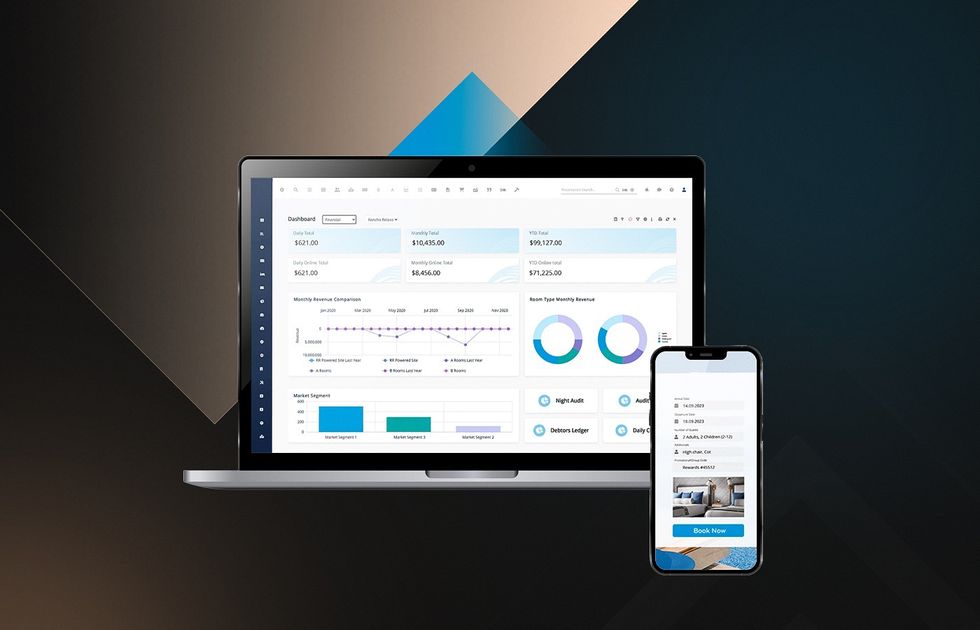 Hotel Chain Management System
A leading hotel chain in Ukraine needed cloud-based software to manage its network and applications. The main challenges were to scale the project, create support for multiple tenants, and optimize data processing.
As a result, the company increased its annual profit by 30% and reduced costs by 40%. Furthermore, work processes were optimized by 100%.
Food-to-Go Order App
In 2013, after comprehensive market research, we noticed a gap — no apps for pre-ordering food. This discovery led us to create a multi-platform application allowing customers to connect with restaurants in advance. We also wanted to test the React Native framework that had just appeared.
Our dedicated team created two solutions — a customer application for ordering food and a restaurant platform with all the necessary functionality. As a result, we increased profits by 30% and the flow of customers by 55%. Moreover, the solution reduced the personnel budget by 40%.
Final Thoughts
Data analytics in travel industry plays a vital role in business success. With its help, you can improve processes management, customer experience, safety and compliance, and marketing campaign efforts.
However, restaurant or tourism data analysis implementation requires advanced skills. If you're looking for an experienced IT outsourcing vendor, Acropolium is here for you. We provide development and maintenance services with a subscription-based option.Contact us to discover the power of travel industry analytics.
Sources of information