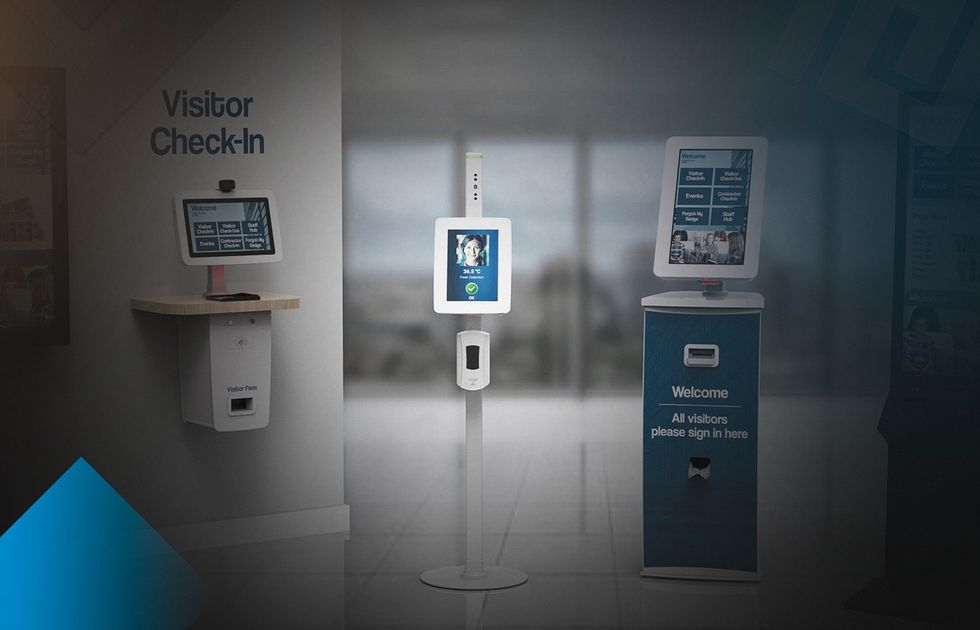 Contactless technology in hospitality, which blossomed during COVID-19, has become the new normal. Contactless services significantly reduce operational expenses, optimize resource allocation, and let your lobby staff provide value-adding concierge services instead of just performing mundane check-in and checkout.
But implementing contactless hospitality is no easy feat. As with any new tech, it's easy to fall in love with shiny features that may not fit the needs and capacity of your staff and guests. Setting up contactless hotel services well means being aware of what's possible and choosing a system that matches your business, whether it's a high-end resort chain or a string of budget hotels.
In this article, we'll look at types of contactless solutions for hotels and best practices for implementing digital check-in hotels correctly. We'll also give examples of successful integration of contactless service in hotels and related Acropolium projects.
Let's start with the basics: what is digital check-in at a hotel, and why is it so important now?
The Importance of Contactless Technology in Hospitality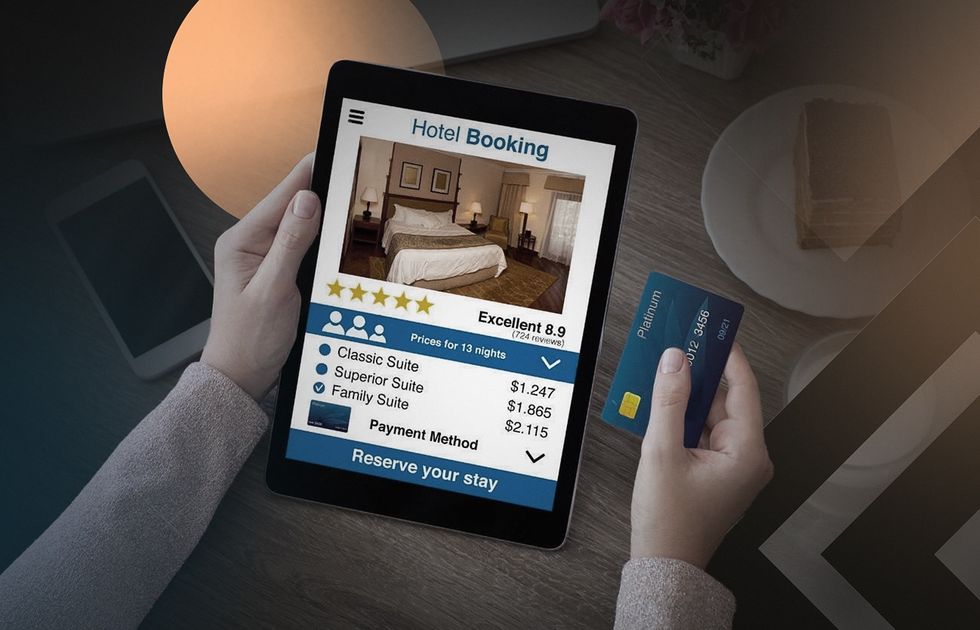 Contactless hotel check-in solutions allow guests to book their stay, check in and out, and access their rooms and other amenities without the need for face-to-face contact with your hotel staff.
While hotel chains such as Hilton and Marriott started investing in property management software (PMS) with contactless features in around 2018, the COVID-19 pandemic turned such luxury investments into a necessity. Contactless services open a door to increased operating efficiency and improved customer experience, and may just tip the balance to help you overcome the economic downturn.
Contactless technology in hospitality includes mobile and web apps for QR code-driven hotel check-in, self-service kiosks, digital ID verification tools, contactless door locks, hotel amenities management, room control apps, and more.
Let's delve deeper into the types of contactless services you can offer.
Types of Contactless Services in Hotels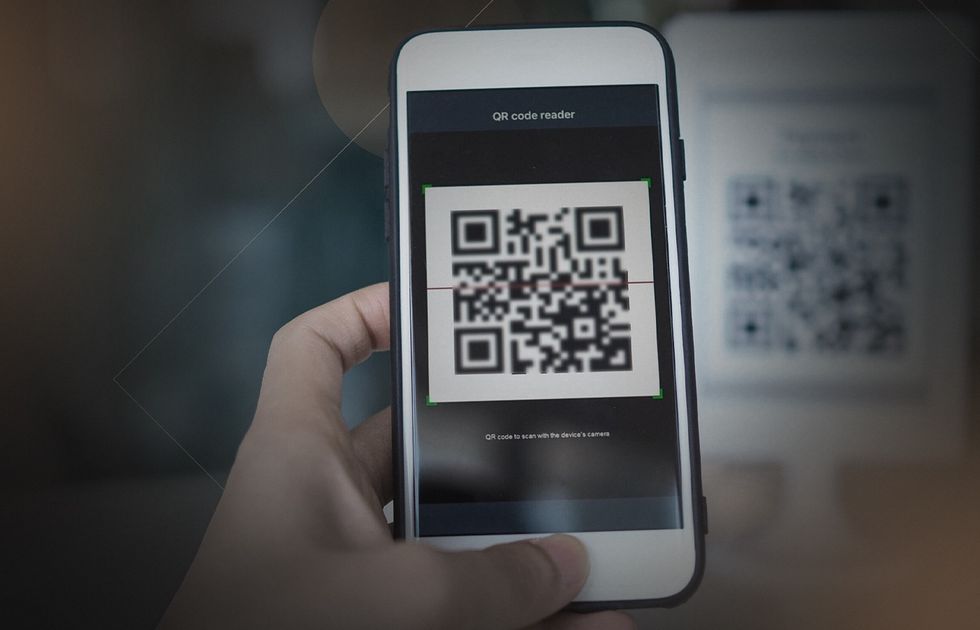 There are three main types of contactless hotel services:
Contactless hotel check-in and checkout
Contactless service booking
Contactless room services and amenities
Here's what each of these means in more detail.
Contactless Hotel Check-in and Checkout
Web or mobile hotel check-in apps (especially if powered with chatbots for hospitality) let your guests complete their check-in without interacting with hotel staff, from the time they book a room to when they open the door.
With the help of the right technology, contactless arrival in a hotel takes just a few steps:
Step 1: Pre-registration. Guests are asked to pre-register online, providing their personal information and payment details. This can be done through the hotel's website or an app for mobile check-in hotels.
Step 2: Digital ID verification. Guests verify their identity, usually by uploading a government-issued ID. The hotel's mobile check-in application or website uses facial recognition services or other AI-powered features for hospitality to approve the ID.
Step 3: Check-in process completion. Guests can complete the check-in process on their mobile hotel check-in application or do it offline, using lobby kiosks for self-check-in hotels.
Step 4: Contactless room access. Guests can use their mobile devices to access their rooms using a QR code or Bluetooth. This eliminates the need for physical key cards, reducing operating expenses.
This simple process for mobile check-in for hotels lets your guests check in and out whenever and wherever it suits them, so they can arrive when they want and won't miss their flight or train. Such positive experiences add greatly to customer satisfaction and NPS.
Contactless Service Booking
With contactless booking, guests can access services such as a spa, fitness and beauty, laundry, excursions, and taxi reservations through a QR code service directory.
Combining online hotel check-in with a smartphone access to services ensures your guests get the most out of their stay with minimum overheads, which leads to higher profits.
Contactless Room Service
Adding contactless support for room services means guests can order food and other amenities through a contactless check-in hotel app or in-room tablet without having to interact with hotel staff. The hotel can deliver the order to the guest's room without contact.
Such services can provide the quality of comfort your guests expect and deserve.
In summary, all types of contactless technology in hospitality aim to improve your customer experience by giving your guests easy access to services at any time.
Examples of Contactless Technology in Hospitality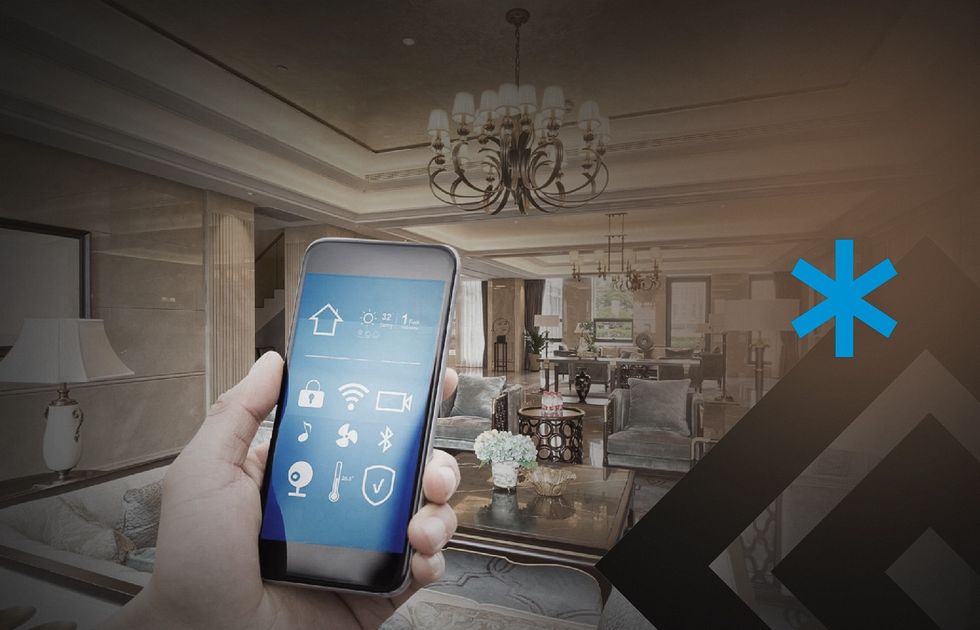 Contactless services are a key feature in big-name loyalty apps. Let's take a look at three examples below:
IHG group offers contactless check-in hotel app experiences to all its Elite Rewards Club members. Mobile check-in, free WiFi, early arrival, and other benefits are available in multiple hotel chains across the Americas.
The Hilton Honors hotel mobile check-in app lets guests check in early, choose a room from a digital floor plan, request specific pre-arrival services, access their room and other public locations via their phone, and much more.
With Marriott's Bonvoy contactless hotel check-in app, guests can check in from anywhere, be notified when their room is ready, opt out of housekeeping during their stay, learn about hotel services and local attractions, and use Siri to open doors and control suite features.
These are just three examples of how major chains have leveraged contactless tech to improve their CX. But you can still feel the benefits of contactless even if you're operating on a much smaller scale.
The Benefits of Contactless Technology in Hotels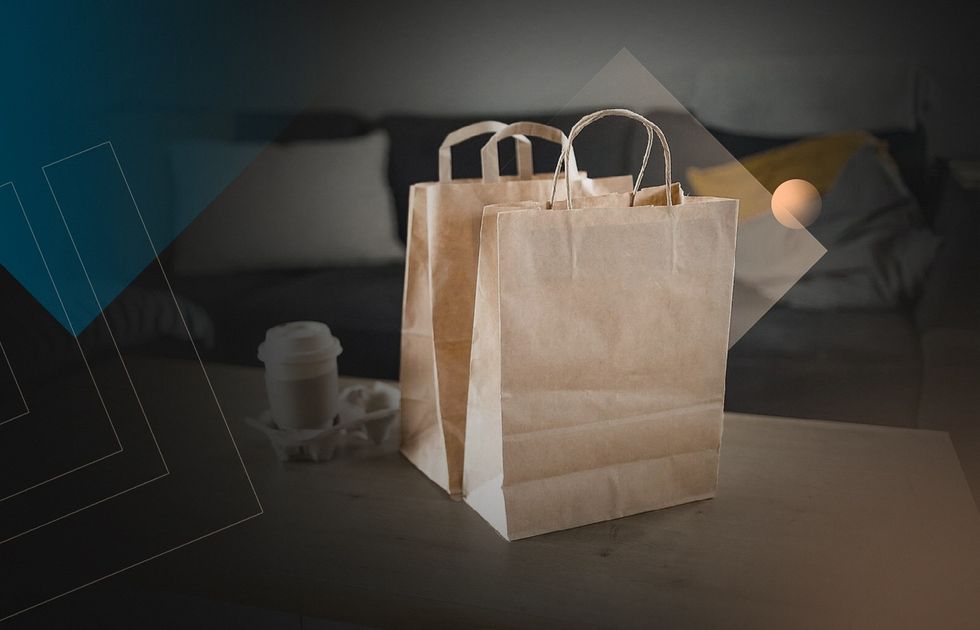 Contactless hotel solutions offer significant financial savings, revenue growth potential, and safety, convenience, and efficiency for your guests and hotel personnel. Let's explore these advantages in more detail:
Contactless hotel check-in and checkout can greatly reduce the time your team and guests spend on mundane tasks. With contactless tech, guests complete these processes whenever it suits them, and your staff can provide value-added concierge services. Face ID verification and other AI features for contactless payments in hospitality also help prevent fraud and protect your bottom line from scammers.
Contactless keys and room access give your guests flexibility and privacy and eliminate the cost of replacing lost card keys.
Contactless service booking can boost hotel bookings and revenue. Your guests can preview and order services and amenities via a mobile app, giving your staff more time to answer any questions they might have.
Contactless room service can guarantee safety for both your guests and staff by minimizing the risk of physical contact. Even though the COVID-19 pandemic is abating, many guests still appreciate thoughtful health protection measures.
Thanks to all of these benefits, contactless check-in software for hotels is here to stay and looks set to develop as the tech improves.
The Future of Contactless Technology in Hospitality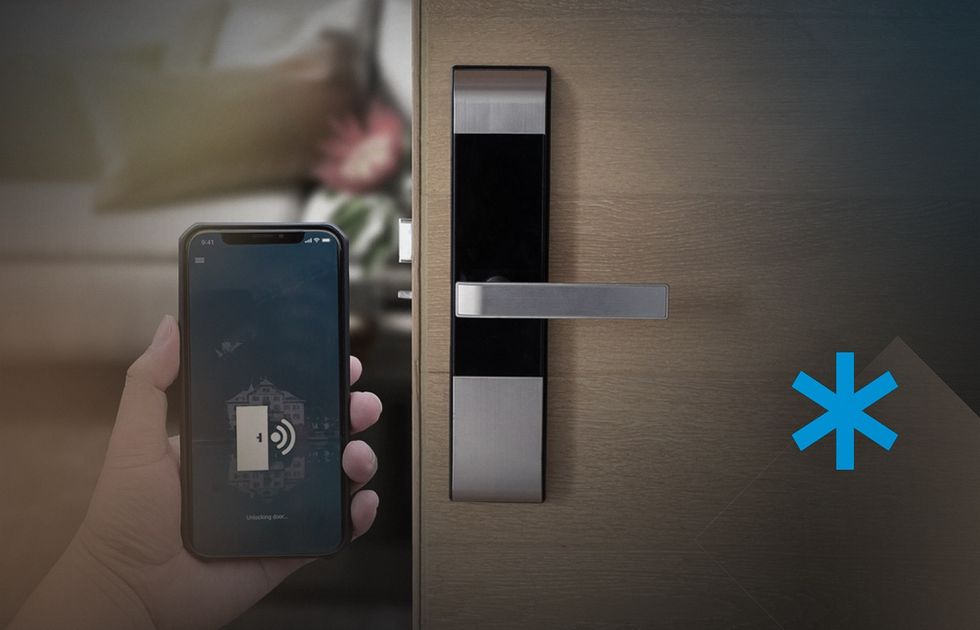 Contactless technology will continue to evolve and shape the industry in the post-pandemic era. The PMS market was valued at above $1.6 billion in 2021 and is expected to reach $2.7 billion in 2030, growing at a CAGR of 5.75%
Leading hotel chains such as Hyatt, Hilton, Marriott, and IHG continue to build their reputation with contactless services, and the sooner other market players follow suit, the better their chances of remaining competitive.
Some of the trends that will shape contactless tech in the near future include:
Improved facial ID recognition, voice recognition, and other AI-powered features for contactless hotel check-in
Walk-in lobby kiosks that combine digital ID verification with facial recognition to provide an extra layer of security
Voice recognition paired with smart assistants to help guests control their rooms by voice
Cloud-based contactless technology solutions for hospitality ensure optimal resource allocation, increase customer engagement, and help create memorable guest experiences, thus increasing brand loyalty. However, it's essential to get your implementation right.
Best Practices for Implementing Hotel Digital Check-In Software and Other Types of Contactless Technology in the Hospitality Industry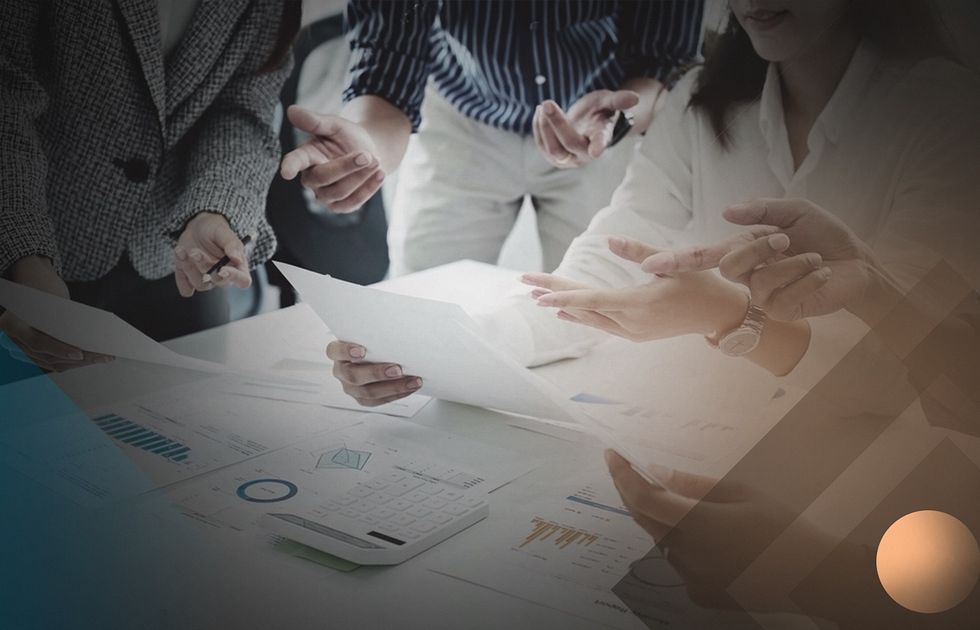 The first step in introducing or upgrading your hotel digital check-in software is defining your business goals and contactless check-in solution requirements. If you're implementing the tech for the first time, you'll also need to prepare your infrastructure for the change. This can mean installing QR code-controlled door locks, Bluetooth-controlled suite appliances, and smart assistants, and setting up new workflows to work with a contactless inventory.
There are two main approaches to implementing a hotel check-in software system for your properties: buying an off-the-shelf solution or developing bespoke software. Ready-made software is tempting and will usually suit a simple setup, but there are plenty of reasons it may not be the best option for you:
Off-the-shelf hotel touchless check-in apps only integrate with certain physical devices, meaning that implementation might require the modernization of your existing infrastructure.
A turnkey hotel checkout system may not integrate well with all the other systems you use, such as your PMS, CRM, RMS, various payment gateways, email marketing tools, and property booking platforms.
If you're operating at scale, you already have successful workflows in place. An off-the-shelf solution may not mirror these, making staff adoption more challenging.
Finally, ready-made touchless hotel check-in tools might not provide all the features you need, and may not be able to scale up and down with your business needs.
It's a great idea to research ready-made contactless check-in tools to get a feel of what's on offer. But if none of the hotel check-in software solutions on the market meet your expectations, it's time to partner with a reputable hospitality solutions development provider for a bespoke system. And that's where Acropolium can help.
Why Choose Acropolium?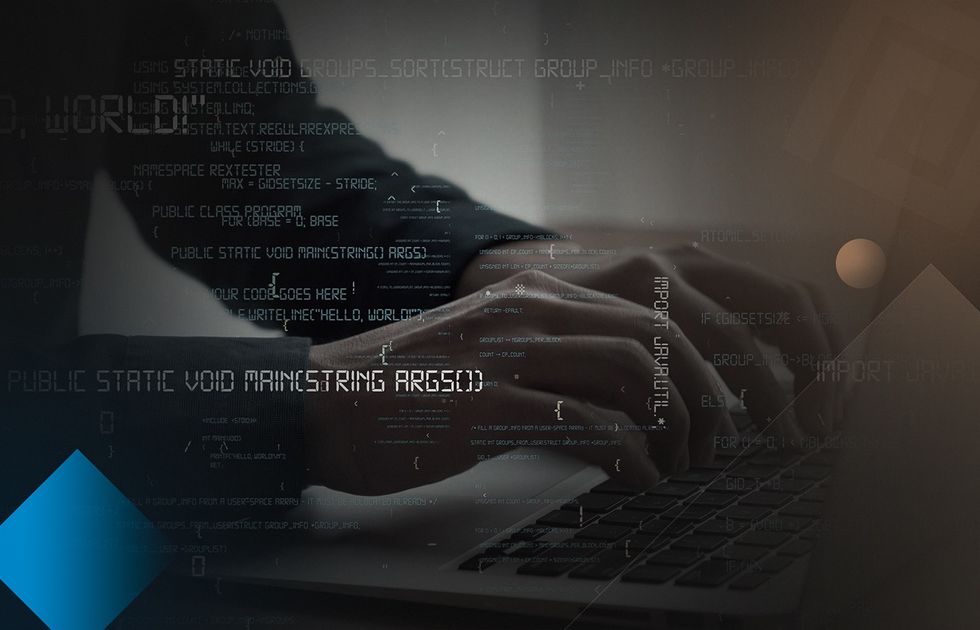 Acropolium is an experienced technology vendor with a proven track record of delivering successful projects for the hospitality industry and related sectors since 2010. As an example, we've developed HMS/RMS tools used by hospitality industry leaders worldwide, as well as a food-to-go order app for restaurants and an enterprise-grade airport staff management solution.
Our expertise in software development is built with dedicated teams of verified specialists working on GDPR-compliant software and following ISO-certified processes. Our agency has in-depth experience in delivering cutting-edge tech, such as AI-powered smart assistants, IoT, and serverless solutions.
Final Thoughts
Contactless hotel checkout software is rising in popularity and will likely become a standard guest expectation. Market leaders are investing in providing frictionless customer experiences for their guests, which raises the bar for all operators. Integrating contactless technology is therefore key to overcoming the oncoming recession.
Adding a hotel mobile check-in app to your HMS/PMS/RMS toolkit has many benefits, such as improved customer reach, a more positive customer experience, and higher revenue from supplementary hotel services and amenities.
But successful implementation of such a project requires in-depth knowledge. Acropolium knows what it takes and can cover all common needs of a secure software development project with a simple monthly subscription fee.
Contact us to build a feature-rich hotel check-in system that will help solve your business needs!
Sources of Information