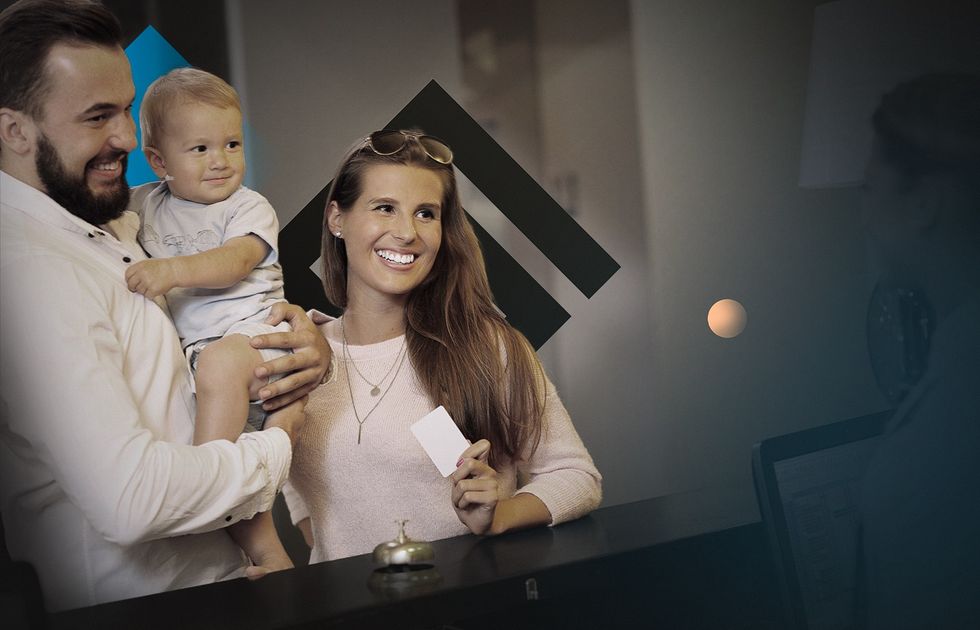 If you're running a large hotel or chain, investing in hotel revenue management software might just be the best business decision you make in 2023. Why so?
2022 research from AHLA confirms that business travel — the hotel's industry largest source of revenue — still hasn't recovered from the consequences of COVID-19. In the first half of 2022, revenue was more than 30% below 2019 levels, and the report suggests the sector won't return to these until 2024.
To survive in this climate, hotels are scrambling to reach every booking opportunity and ensure that every customer is satisfied. This is hard to do without a hotel revenue management platform in place — something we've seen first-hand through our work in hospitality software development services.
Read on to discover the benefits of using a hotel revenue management system, the features it should have, and the steps you'll need to take to integrate it with your business workflows.
What Is A Hotel Revenue Management System, And How Does It Work?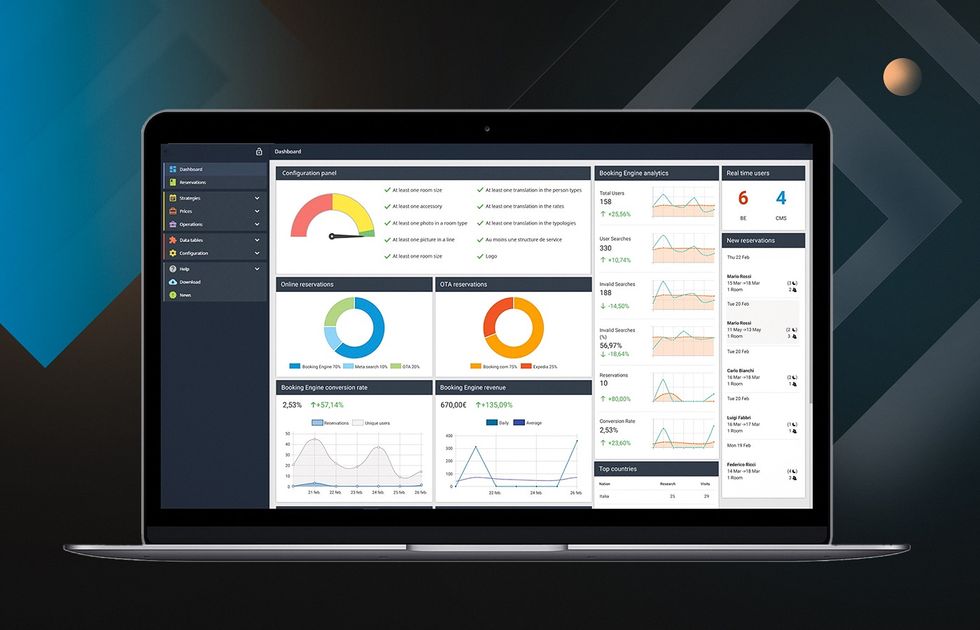 Hotel revenue management software (RMS) uses real-time data to help hoteliers predict demand and optimize the availability of their properties. This means you can offer the best rooms and POS services for any guest at any moment, through the most appropriate distribution channel and with a cost-efficient commission.
The result — and the critical value of using revenue management software in hotels — is an increase in revenue. What's more, you don't have to be a giant chain to feel the benefits: hospitality revenue management software can be equally useful for businesses of any size.
Let's take a look at the features that make this possible.
Hotel Revenue Management System Features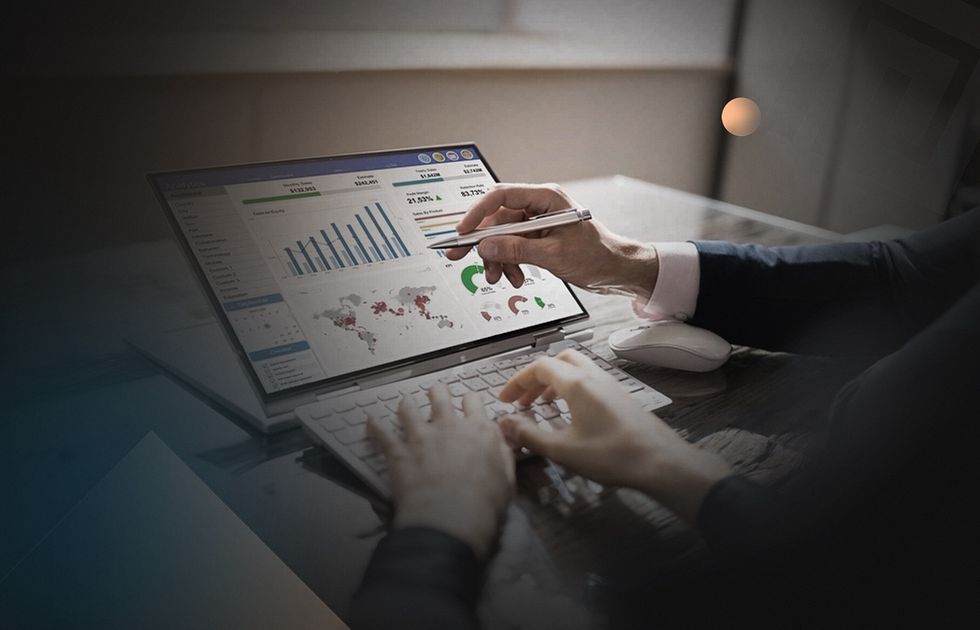 Hospitality software solutions for revenue management can be used to manage a wide range of properties, from suites in global hospitality chains to rooms in small hotels. While not all features will make sense for every company, here's a list of the main things a modern platform will offer.
Real-time Data Analysis
Thanks to the integration with internal and external data sources, a good RMS can analyze myriads of data points to establish what might influence customer behavior and then adjust your offerings in real time. These data points might include seasonality, public events nearby, flight availability and pricing, and room occupancy rates.
Real-time data analysis gives you the power to meet ever-changing customer needs on the fly.
Demand Forecasting
The best hotel revenue management software can issue forecasts on demand for rooms and amenities using AI and ML.
Such systems for revenue management for hospitality and tourism let you dynamically adjust offers to maximize revenues based on historical data, up-to-date booking data from travel aggregators, pricing comparisons with other rental hospitality operators, flight and train schedules, and much more.
Combing this data manually on a day-to-day basis is a huge waste of time and resources when a revenue management system in a hotel can do it automatically.
Dynamic Pricing
While hotel location, transportation, and amenities are important, pricing is usually the deal-breaker. This is why dynamic property price adjustment is essential.
Just as with demand forecasting, hotel revenue management system algorithms for dynamic pricing rely on factors such as seasonality, competitor pricing, and nearby events.
However, they also look at data associated with a particular guest, such as where the guest came from, their previous history of interactions with your website, what properties they booked or considered previously, what loyalty program they have, and whether it's relevant to up-sell and cross-sell additional services.
Dynamic pricing algorithms can update once every 24 hours and take all the guesswork out of the equation to maximize your occupancy rates.
Channel Management
Listing on Kayak, Booking, Tripadvisor, or similar platforms, running Facebook and Twitter ads campaigns, and digital marketing through banners and pop-ups are all effective marketing strategies.
Automating these activities through hotel revenue management software lets you free up time and employees without compromising on your quality of service.
Group Management
What can be better than a large group of guests booking all your available rooms for the same period? Professional hospitality revenue management systems let you bulk allocate the required number of rooms based on group size, room type availability, and other factors.
Reporting And Analytics
KPIs are key to knowing whether your property is performing efficiently and how you can do better. Platforms for revenue management in the hotel industry often come with a built-in analytics module, which calculates your revenue per available room (RevPAR), average daily rate (ADR), occupancy, and other metrics.
These are the main features good revenue management software for hotels provides. At the same time, you won't be able to benefit fully from them if your solution has limited integration capabilities. Let's see why.
Integration Capabilities Of Hotel Revenue Management Software, And Why They Are Crucial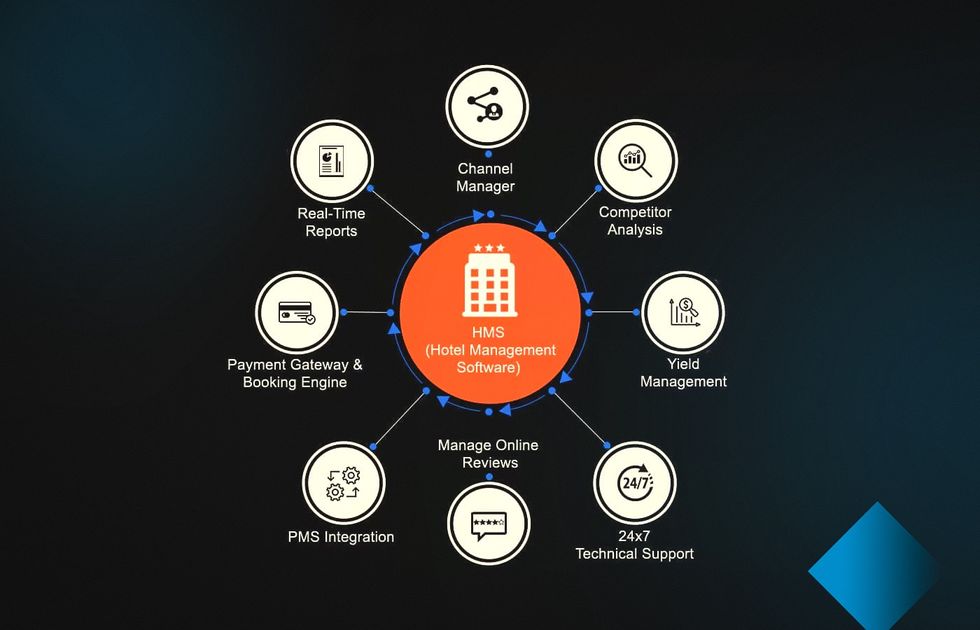 Given its ability to optimize your company profits, RMS can quickly become a mission-critical part of your hospitality business. This means it must integrate well with the rest of your technology setup.
For example, integrating an RMS with a property management system (PMS) will give you complete visibility into which rooms are occupied, being cleaned, or vacant. It also helps link different operations, for example by connecting a Facebook review about a bad room cleaning service with a particular housekeeper. Finally, real-time data analysis is impossible without secure access to your historical data storage, which is usually a PMS module.
The same goes for integration with your customer relationship management (CRM) system. Satisfied customers are the lifeblood of the hospitality industry, and all guests create a trail of data as they interact with your staff and services. RMS ensures none of this data slips through the cracks and transforms it into actionable business insights.
Finally, integration with booking engines is essential to get a real-time, transparent comparison of your properties with offers from competitors. This is where an RMS can shine again, by providing personalized offers that just might tip the scale in your favor.
In a nutshell, no RMS will function optimally alone, and good integration is key.
Now let's take a closer look at the main types of RMS.
Types Of Hotel Revenue Management Software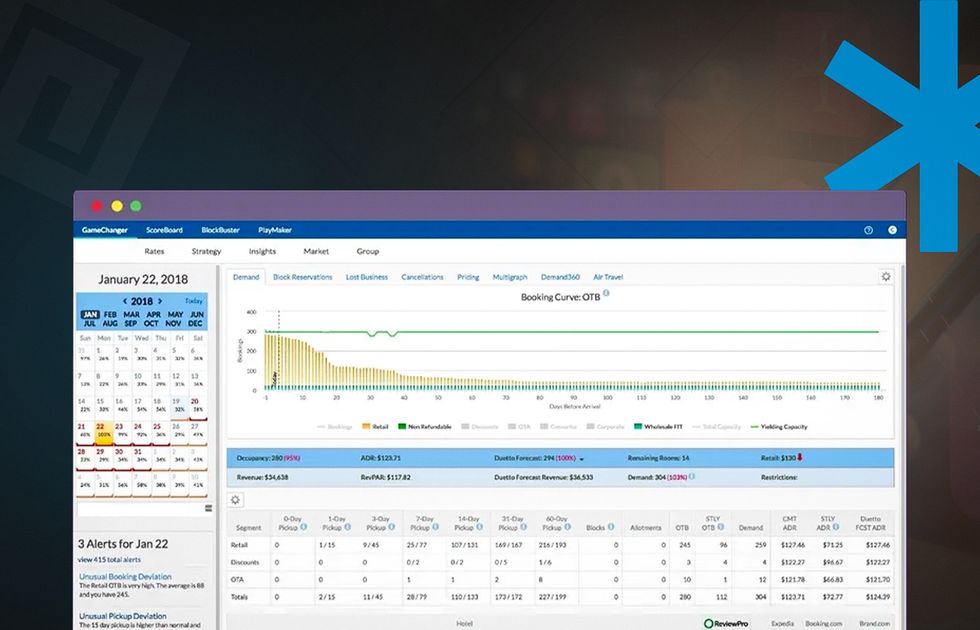 There are two main types of hotel revenue management software: cloud-based and on-premise.
Cloud-based RMS
Cloud-based platforms are developed and marketed by different revenue management software companies and work over the internet.
There are several key benefits of a cloud-based solution:
The platform is accessible from anywhere and from any type of device.
Software is ready for use immediately after purchase and doesn't require any internal IT infrastructure modernization.
You always have access to the latest stable version of the platform, which is maintained and updated by the provider.
However, there are also some disadvantages:
Accessibility and operating speed vary according to the internet connection.
There may be security risks associated with sharing the database and infrastructure with other users of this software.
Given all these things, a cloud-based hotel revenue management platform can be a great choice if you're a smaller hospitality business without an internal data center and IT team — or a global hospitality chain that wants access to a single system around the globe.
On-premise RMS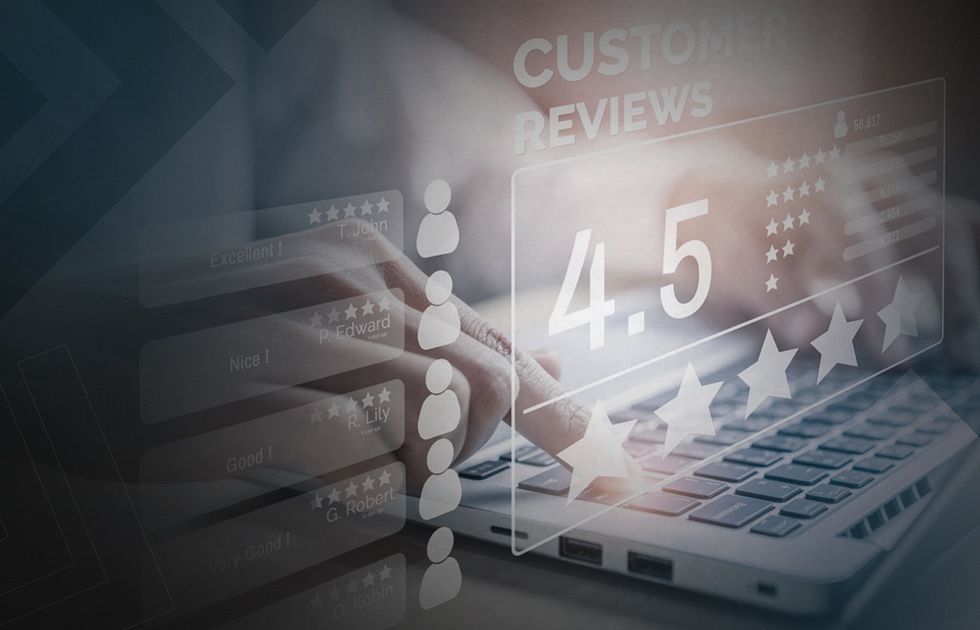 In contrast to cloud-based hotel revenue management systems, an on-premise RMS is installed on your internal servers and run by your IT personnel. An on-premise RMS platform can be a good choice if you have a large resort with its own data center.
The benefits of on-prem RMS tools include:
Full control over the system you purchased.
Increased security (as you don't share your databases or IT infrastructure with anyone).
No monthly subscription.
There are also some shortcomings of this kind of solution:
Upfront investment for purchasing a ready RMS can be quite high.
Purchasing and setting up the necessary infrastructure and training or hiring IT personnel is costly.
Integration options are limited to a predefined list of software and APIs.
Both on-premise and cloud-based RMS can come with a wide range of features or provide basic functionality, so ultimately, you need to decide whether the benefits of any particular system outweigh its shortcomings.
With all this information in hand, let's summarize what you need to consider when choosing an RMS platform.
Factors To Consider When Choosing A Hotel Revenue Management Software
How can you choose the right platform for revenue management in the hospitality industry? As we've seen, you need to pay attention to three main factors:
Features. Begin by analyzing your needs and available tools. Do you need automated pricing recommendations? Or are you looking to manage large and bulk bookings better? Draw up a list of the features you require.
Integration capabilities. Are you already using a range of hotel management solutions such as a dynamic packaging engine or chatbot? An RMS system that integrates well with other tools will help you seamlessly source data from them while ensuring a smooth workflow.
Deployment type. If you're running a large resort with your own IT infrastructure and staff or if data security is your top priority, consider an on-premise solution. In all other cases, a cloud-based product will usually be the best option.
This list is far from exhaustive, but these are the key aspects that will bring you the benefits of revenue management in the hotel industry.
If you don't find a solution that ticks all your boxes, it's time to opt for bespoke software. A suitable, robust solution will seamlessly integrate with your toolkit and deliver the functionality you need. But to achieve this, you need to make the right choice of an RMS app development agency.
Hotel Revenue Management Software Development Companies: How To Choose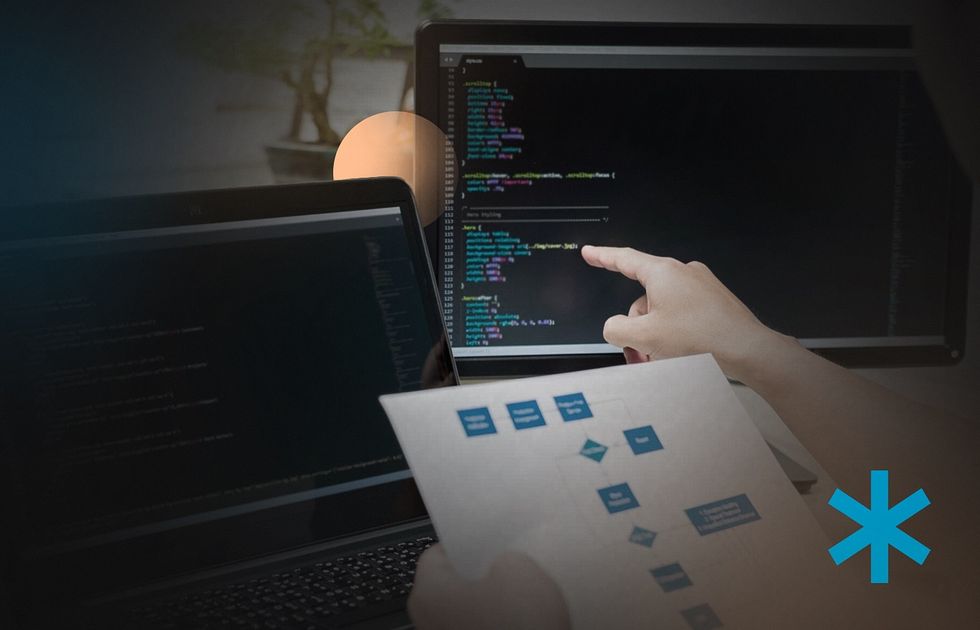 The key issue with off-the-shelf RMS products is that they'll never completely cover your business needs.
If you want to ensure the RMS you receive fits all your business goals perfectly, you need to find a reliable hotel revenue management software development partner. Here's what to look for if you choose this route:
Relevant tech expertise. A good web development agency will have in-depth expertise with the languages, frameworks, libraries, and tools needed to build an RMS. Proven experience in the field. Your technology partner should have a proven record of successfully developing revenue management software for small hotels or large chains, depending on your business size.
Understanding of business goals. A reliable technology vendor will first discuss your business goals and come up with creative solutions needed to achieve them — and only then get down to designing and coding the platform.
A comprehensive service package. Building a system is not enough. Project deliverables should include developer and user documentation, ongoing support and maintenance, and updates on request. Look for agencies that provide comprehensive service packages instead of barebones app development.
You can add to these criteria based on your business strategy, but this list is a good start.
Why choose Acropolium?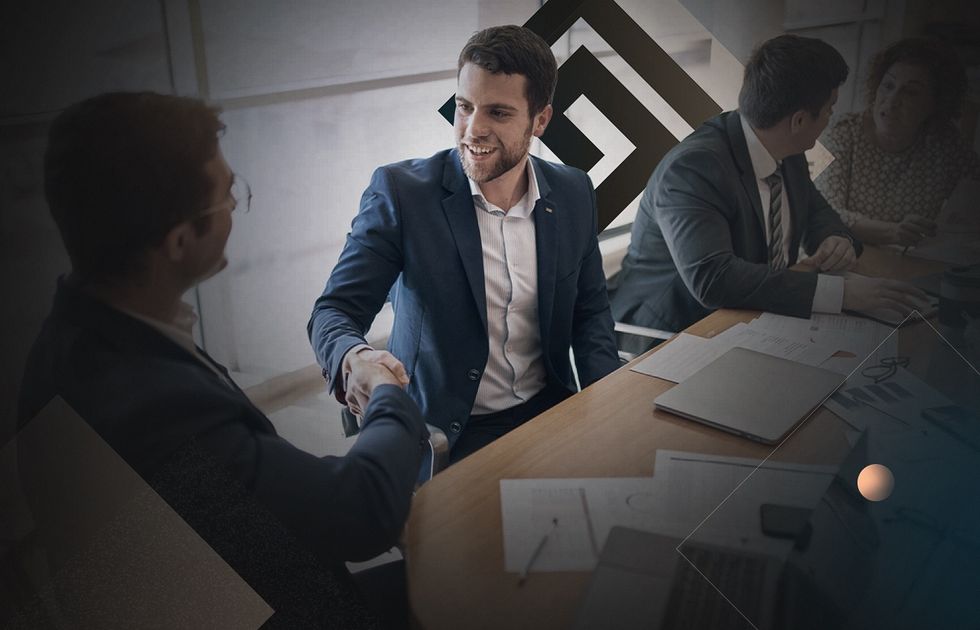 As a vendor that knows the ins and the outs of hotel management solution development, Acropolium has been delivering revenue management solutions for hospitality and related fields, such as food delivery and airport staff management, since 2010.
We've built over 45 secure projects, five of which are high-load solutions in use by global hospitality chains. Two Acropolium clients are among the hospitality industry's top three global players.
All this has given us strong expertise in the hospitality field and a wealth of experience building ISO-compliant processes and GDPR-compliant toolsets. We use cutting-edge technology ranging from serverless solutions to AI algorithms to deliver secure and scalable revenue management systems for hotels that can take your business to the next level.
Final Thoughts
If you're in the hotel business, digitization is key to surviving the economic downturn and maximizing operational efficiency. Hotel revenue management software brings you the benefits of dynamic pricing adjustments, real-time data analysis, and cost-efficient resource allocation — and ultimately increases your profits.
Acropolium can develop hotel revenue management systems that will meet your business goals and ensure a positive customer experience that strengthens your brand. We offer a subscription-based approach to hotel revenue management software development, enabling you to solve any business challenge with secure, feature-rich software.
Contact us to discuss your business needs, and let's build a great RMS platform together!
Sources Of Information