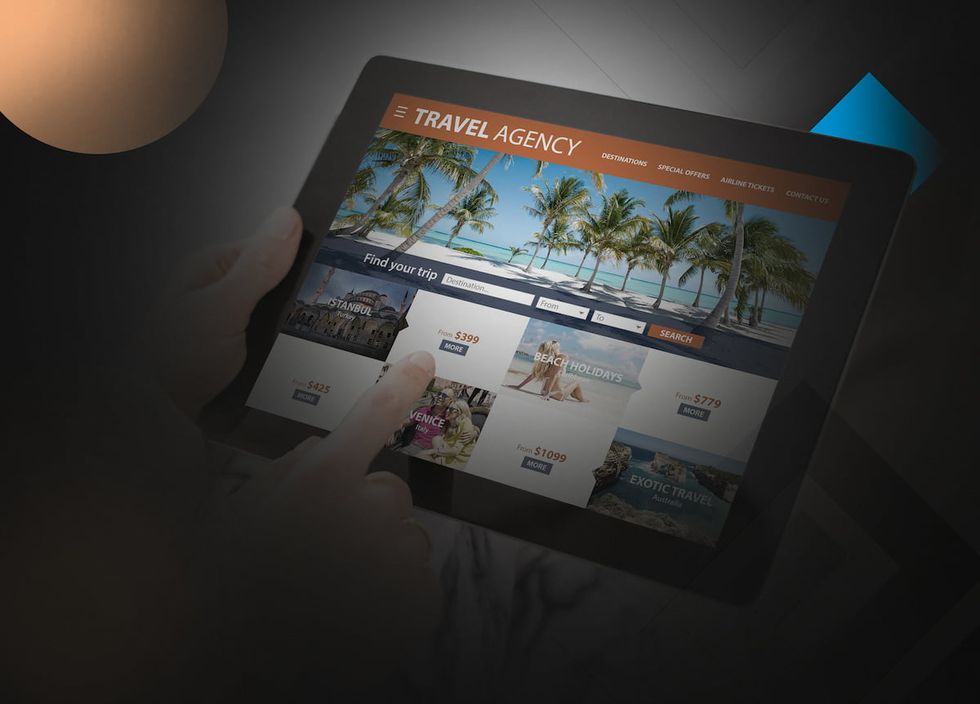 Travelers are picky. As they take their time off seriously, they never settle for package tours that are not their dream vacation. But what may seem like insatiable demands for other travel agencies and suppliers carves out an opportunity for your business. And a dynamic packaging engine can help you seize it.
Dynamic packaging can set you apart from "old-school" online travel agencies (OTAs) and operators offering tours with fixed itineraries and fixed everything. Instead, it allows your customers to travel by their own rules as they book the flights they want, the rooms they like, and the rental cars that meet their ground transportation needs. All this happens on your website or travel portal and makes you the provider of custom travel experiences.
Travel dynamic packaging engine development is the talk of the moment in this article. We're about to dwell on how it can optimize your budget spending, what makes an integration-worthy solution, and how you can get it.
Why do we care? Technology keeps us inspired, and making your business different is why Acropolium exists in the first place. We strive to help you become the company of choice for more travelers by giving them what they're after.
Oleksii Glib, Founder at Acropolium, is sure that "dynamic packaging lets you understand the real needs of your customers, which is something you can use to provide experiences they really want to experience."
That's the point, and we're all set to cover it in more detail.
One dynamic packaging engine solution — Plenty of ways to trim your spending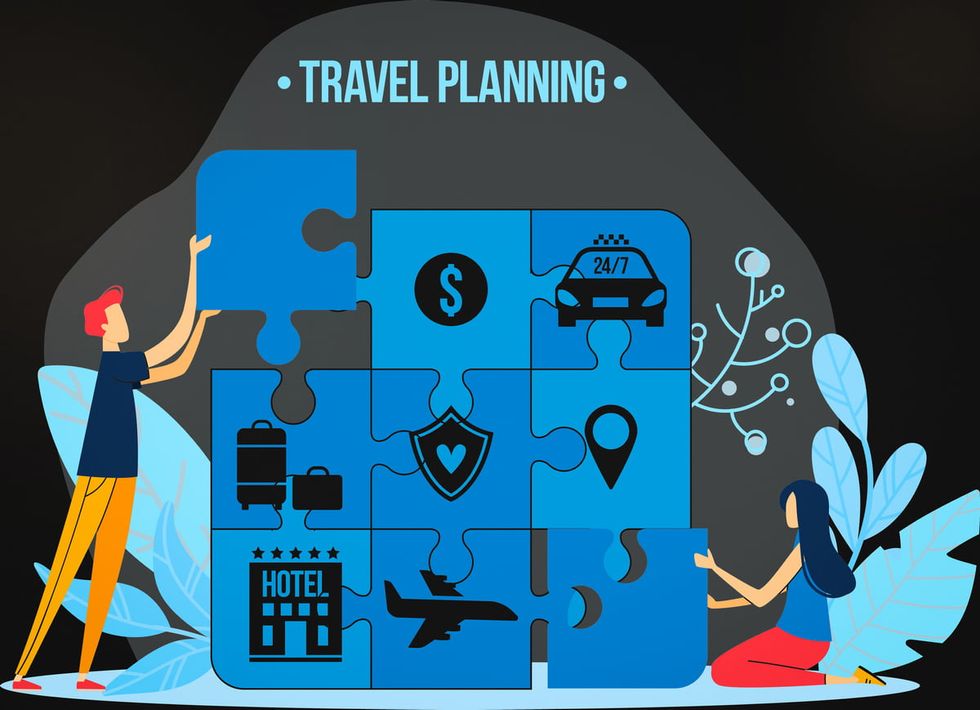 At first glance, dynamic packaging looks like a valuable thing merely for your customers. Giving travelers more control over accommodation, flights, things to do, and rentals puts them in the driver's seat of their trip planning. Although not obvious, there's another side to dynamic packaging. It's all about the processes that can cut your expenses in favor of profit. Here's how dynamic packaging can save your travel business heaps of money:
It can reduce your marketing spend. Chances are, you pay quite a lot (up to 25%) in commissions as a way to increase your bookings. With dynamic packaging, you can pull the plug on expensive marketing campaigns. This doesn't mean you should halt them all and wait until your direct bookings soar as if by magic. Rather, dynamic packaging helps you avoid commissions that whittle your earnings down by giving your customers everything they need to plan their trips without going to third parties.
It makes discounts less necessary. The lure of discounts has always been irresistible for travelers, but not for OTAs. When you put them on every tour component, you're losing a portion of the price that you could turn into your profits. Dynamic or semi-dynamic packaging, however, brings more flexibility in setting your margin. A bundled offering is more affordable for travelers anyway, opening up a new profit opportunity for your OTA without discounts.
It minimizes the risk of unsold inventory. A dynamic packaging engine allows you to prioritize time-limited travel products like flights or activities. Bundling them with popular deals increases the overall appeal of a package for travelers while helping you sell perishable itineraries faster.
It streamlines payment-related processes. A payment system is traditionally integrated when building a dynamic packaging engine. It makes invoicing and collection a part of the trip planning process, saving your staff many hours of dealing with this manually. As a result, dynamic packaging adds to the efficiency of your workflow management.
In addition to trimming your expenses, dynamic packaging can take your sales through the roof. You can even pair your own offerings like experiences or rentals with third-party ones and capitalize on bundled deals. For example, if you're affiliated with a limousine service, you can serve up the luxury vehicles you want to rent out along with flights and hotels from tour operators. That's how you can make extra money in one sale.
Read also: How to build an airporm operation management system.
Technology and dynamic packaging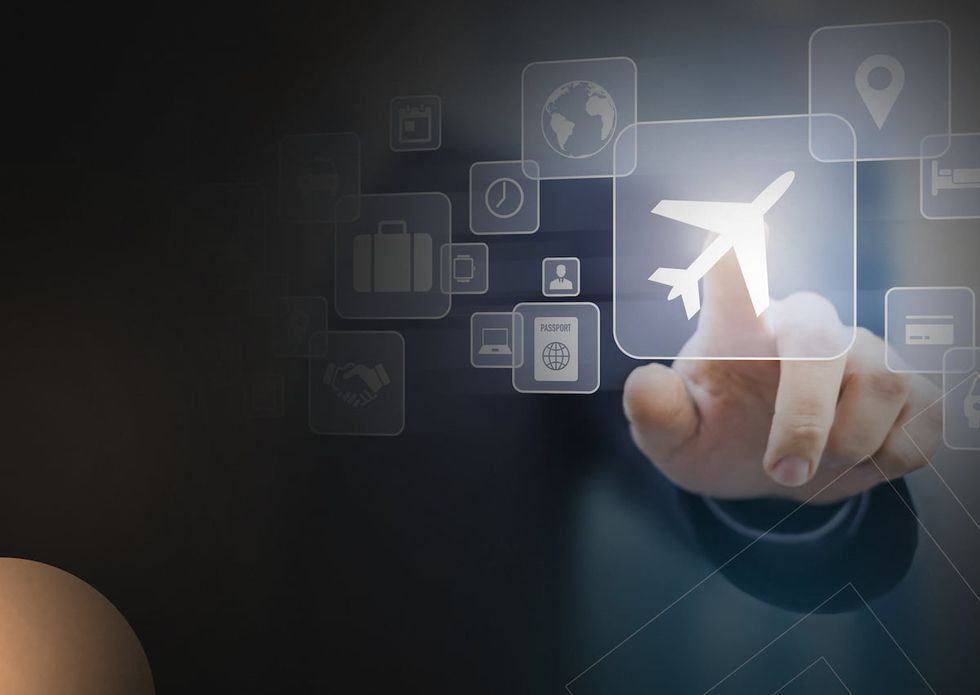 With dynamic packaging, personalized trips are the name of the game. That's why dynamic engines work in sync with the technological solutions providing more customization options for travelers, plus some add-ons for you to stay competitive.
Rating engine
Think of those stars and 1-10 ratings. A built-in rating system allows travelers to narrow down the tour components that fit the bill as they surf through your dynamic packaging engine solution. It compares reviews, prices, and itinerary details from all the suppliers you carry to serve the options that best meet a customer's preferences.
Collaborative and content-based filtering
It's unlikely that an avid backpacker would want to stay at a 5-star hotel with a range of exclusive amenities. This makes as much sense as a luxury traveler booking a first-class flight and a hostel room in the suburbs.
Collaborative and content-based personalization is used to make a dynamic packaging engine smarter. While the former filters itineraries for every traveler by analyzing the most popular packages among other customers with similar needs and wants, the latter makes suggestions for the previously selected tour components. When combined, collaborative and content-based filtering ensures your dynamic packaging tool comes up with more personalized recommendations.
Machine learning
As part of a dynamic packaging system, machine learning in hospitality helps you cherry-pick flights, hotels, rentals, or activities for repeat customers. By breaking down historical data (e.g., the tours travelers booked last year), it fills dynamic packages with tailored offerings and can be used to make special deals.
From a financial standpoint, machine learning should be embraced to get top dollar with every sale. Embedding this technology into your revenue management module is nothing but a good idea to predict travel behaviors in low or high season. It also allows for dynamic pricing, which is the "lifeblood" of dynamic packaging.
Competitive intelligence
If you haven't adopted any competitive intelligence tool yet, now is the time to bring it in. Rest easy knowing it'll make a perfect match for your dynamic packaging system.
With competitive intelligence software, you can keep a close watch over rival travel agencies, including their service fees and profit margins for tour packages. Once you glean this data, you can rely on it to underpin your dynamic pricing strategy and thus earn favor with travelers.
Read also: How to use hospital data management to increase revenue.
Top-5 dynamic packaging engine features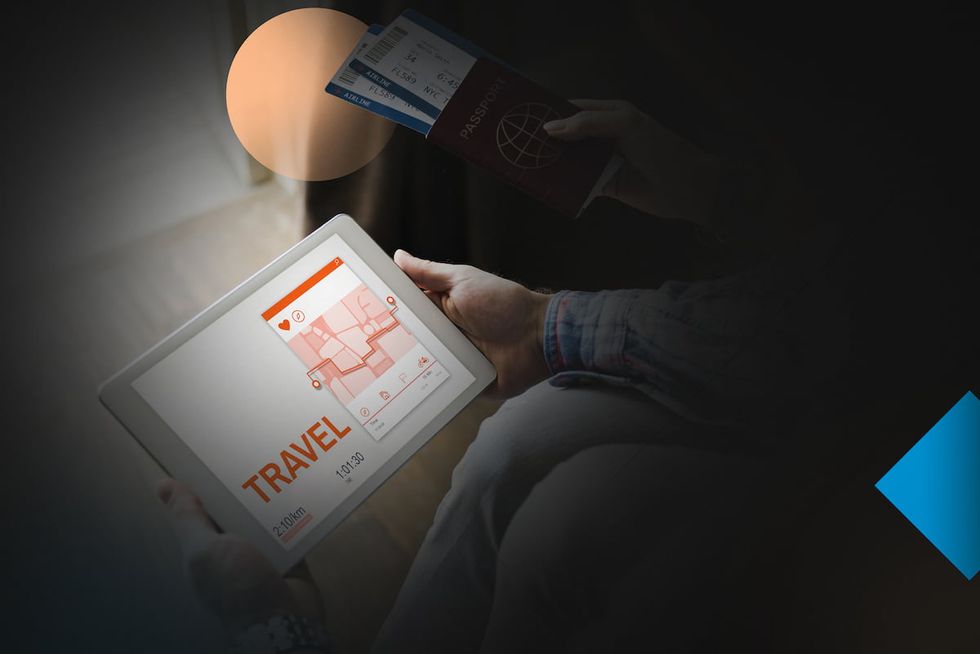 Now, as travel is about to rebound in 2021, dynamic packaging serves as a welcome sign for vacation-goers to book trips with your OTA. That's why making sure your engine has the right features is as important as keeping your inventory varied.
Real-time itinerary builder
You can't go without real-time inventory sourcing in a custom dynamic packaging system. When leisure or business travelers choose to use your tool, they expect it to showcase all their options for flights, hotels, and rentals, including current availability and price tags.
To plan a perfect trip, travelers need a drag-and-drop itinerary builder that takes them through all booking steps. Make sure your dynamic packages are based on it so that your customers can see their best options and that your offerings are updated as suppliers add them to their itinerary catalogs.
Dynamic pricing
Dynamic packaging and hotel dynamic pricing are deeply intertwined. After all, what would be the point of offering a personalized travel experience if you couldn't charge a personalized price for it?
Given this, your dynamic packaging system should be capable of reading user payload data to modifying prices for every traveler. This will allow you to add the highest yet reasonable markup to every tour component, knowing your customers can afford it without the sticker shock.
Built-in payment system
Your dynamic packaging system should come with a multi-currency payment gateway. It's a must-have if you're an international agency or supplier as it lets travelers pay for the entire package once they compile it on your website.
With a built-in payment system, your customers can complete their bookings in one place. It transforms the multi-step checkout into a one-step process, whether they are business travelers who only need an airline ticket plus a hotel room or vacation seekers casting about for a bundle with activities.
Trip planning assistant
A recommender system may not be specific enough for some leisure and business travelers to decide on travel components in dynamic packages. So, meet your plan B.
A chatbot can help your customers navigate your dynamic packaging system, request more itinerary details, or hand their cases off to your staff. Plus, AI-powered bots know their place, so they aren't enabled unless their support is necessary.
Document management
A dynamic packaging system is a perfect place to embed a document management feature in. The best way is to configure it for collecting and sending documents as travelers get through the checkout process. It'll enable your customers to upload their passports and travel forms and you to provide them with insurance policies, visas, etc.
Document management can also feature a data import/export tool. Once integrated with your accounting and inventory management software, it can be used for online invoicing, reporting, and dynamic market price adjustments.
Read also: How to build a hotel management software.
How to create a travel dynamic packaging software?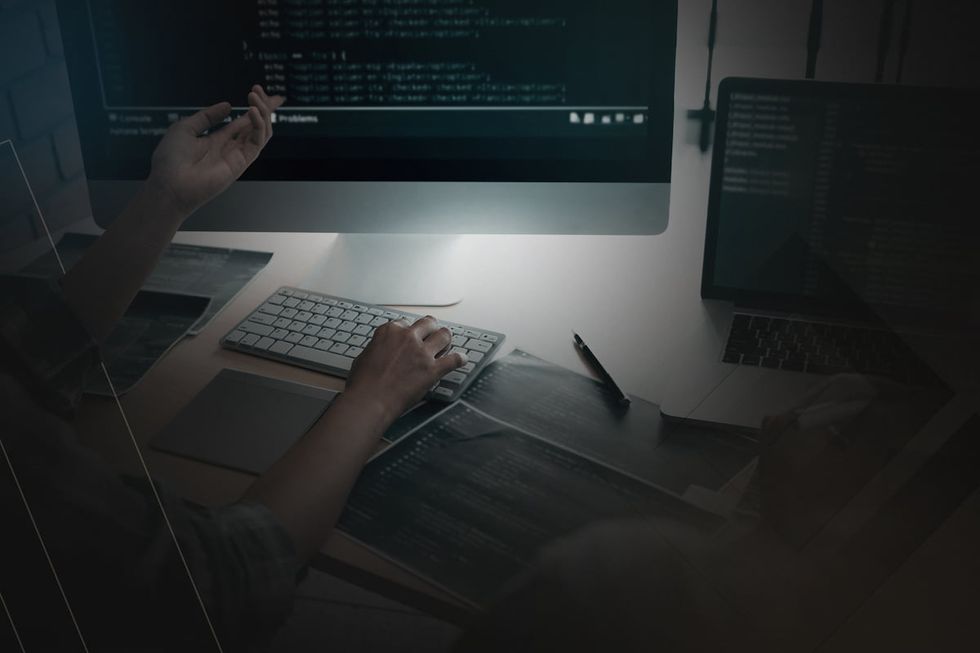 Whether you run an OTA or a hotel, taking some Software Development 101 course may not be high on your agenda. And if it really isn't, you should find a vendor who can create a tailor-made dynamic packaging system for you.
Leading vendors have a firm grip on the expertise and resources to bundle up your offerings into dynamic packaging almost in a wink. This engine is easy to set up and can be quickly put in sync with your existing business processes and requirements.
The cost of dynamic packaging system development is way lower than that of a custom booking solution or other complicated engines. It's usually determined by the integrations you need, such as inventories from airline or accommodation suppliers. Most vendors charge $5,000 to $10,000 per integration, but customization can also affect the total cost of your project.
Here's a brief overview of what it takes to build a dynamic packaging engine:
Preparations. The first step is to communicate your vision and explicitly describe what you expect from dynamic packaging (e.g., increased direct bookings, reduced expenses, etc.). This will help your software development partner put your project roadmap on paper, covering accurate timelines and the user data to be analyzed for personalized packaging.
Integrations. The second step is to settle on inventory sources for your offerings and any additional integrations for your dynamic packaging tool. For sources, you can choose from go-betweens like global distribution systems (GDSs) or specific service providers like computer reservation systems.
Implementation. Let your vendor implement dynamic packaging on top of your existing booking system. This step usually involves connecting your engine with external APIs from inventory suppliers, followed by CRM and payment system integration. Next, it's important to define dynamic packaging and pricing rules so that your agency serves the best travel bundles with the highest possible markup.
Data analysis. To serve well-suited flights, accommodation, rentals, activities, and experiences in between, you need to analyze your customers' specific preferences. That's why all the data your dynamic packaging tool collects should be digestible in your CRM. A new one may be developed at this stage to become the central hub of insights and help you figure out what offerings drive the most, or the least, value.
Updates and upgrades. Your vendor should stay behind your dynamic packaging platform post-rollout since new trends enter the travel industry picture on short notice. And when they are here, your system needs to be technologically updated and upgraded straight away.
Looks like a piece of cake? Actually, creating a dynamic packaging platform entails finding a way around several challenges:
API-related limitations
Lack of consistency
Data privacy concerns
The first challenge that arises during dynamic engine development is tied to a limited range of APIs to be integrated into it. Unfortunately, your offerings may not be as personalized as you want them to be. While many APIs are now available for hotels, flights, and vehicle rentals, they are scarce for other services like deliveries or table reservations.
When select APIs are integrated for inventory sourcing, the hitch is that they may serve data inconsistently. For example, some travel suppliers may use the 12-hour clock and USD prices for their itineraries, while others may go with military time and EUR. When bundled dynamically, package components from different suppliers may plunge would-be travelers into confusion.
Data privacy is a matter of great concern in dynamic packaging. It's crucial not to cross the line as you collect user data and break it down for personalization. That's why the development process should also involve privacy-focused techniques to ensure your customers' personal information is adequately protected at all engine levels.
Read also: How to build a hotel property management system.
Putting words into dynamic action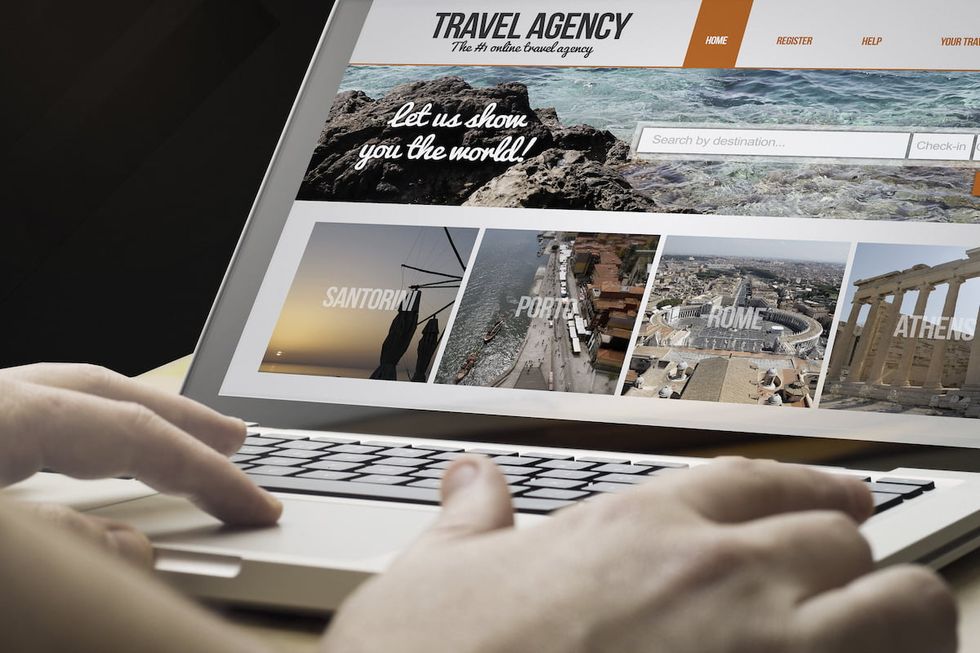 Dynamically generated tours have it all to catch travelers' fancy. They are easy to customize and book, unlike packages made up of fixed components.
As an OTA, you can benefit from dynamic packaging in several ways. When you serve itineraries as personalized bundles, you can prevent marketing costs, unnecessary discounts, and unsold inventory from taking a bite out of your profits. Also, dynamic packaging provides margin flexibility so that you can reap higher financial rewards than selling each travel product individually.
Thanks to its personalization and recommendation features, a dynamic packaging system can turn your business into a traveler magnet. And Acropolium can make sure your customers are strongly attracted to it.
We've worked with many international OTAs and travel suppliers looking to bake innovative solutions into their processes. Some of our projects have revolved around:
GDS integration
Multi-channel booking system optimization
Machine learning-based tour personalization
Inventory management software development
It'd be a pleasure for Acropolium to apply the know-how we've acquired from these projects into your one. Are you worried about your legacy systems or any HoReCa IT solutions? Take it easy since we know how to optimize them for dynamic packaging.
If you want us to prove all this through deads, we're here to develop a custom dynamic packaging engine for your business. The ball's in your court, so contact us to give it to Acropolium.