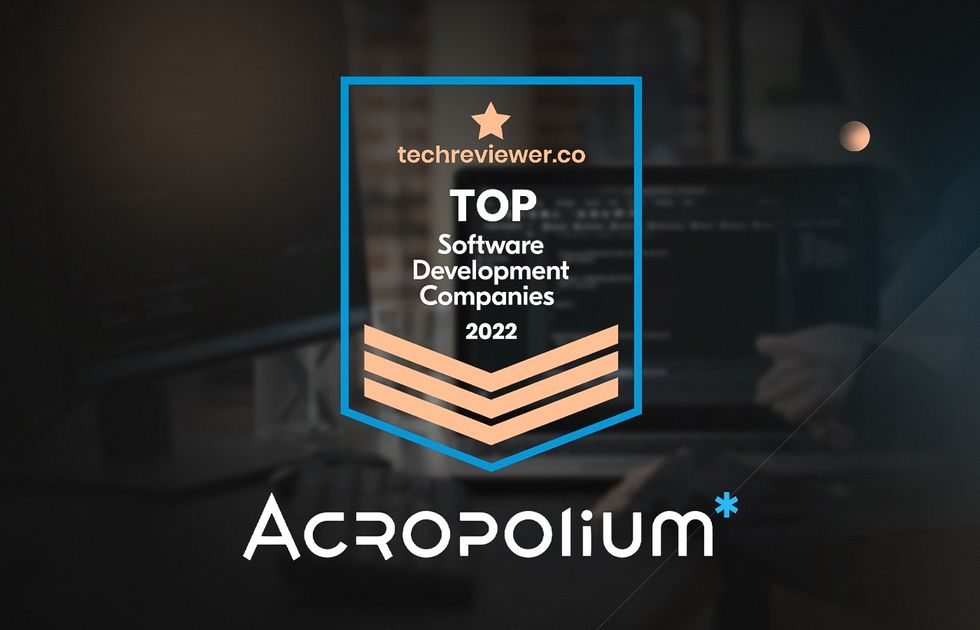 Acropolium is pleased to be acknowledged as one of the top software development companies by Techreviewer, an independent and reputable IT market research and analysis hub. Also, we were mentioned in its annual list of the best web development companies and top software development companies for startups in 2022.
The recognition of Acropolium as the top software development services provider as well as the best website development company is a great inspiration for creating more top-notch products to transform and boost businesses. It mirrors our team's commitment to providing industry-praised IT solutions and complements the list of previous achievements.
Our Latest Achievements
Acropolium strives to be the best web development agency. Earlier, our company earned the ISO 9001:2015 certification. We ensure seamless service delivery, aligned with an international quality management system. Along with the other top web development companies, Acropolium obtained access to the pool of tools and guidelines aimed at improving inner processes and meeting customer and market demand.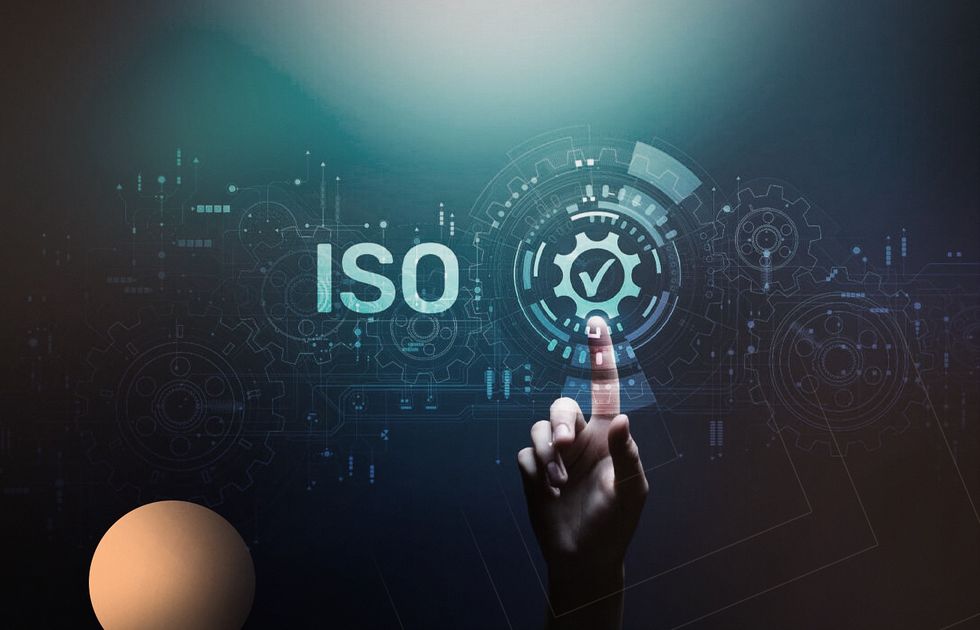 The success in pursuing our mission — helping businesses stay one step ahead of the competition and improve their reputation — was acknowledged by Goodfirms: Acropolium was highlighted as a top software development company in the Czech Republic due to its eye-catchy achievements:
ISO 9001 certification
450+ delivered applications
50+ custom and high-load solutions
Clutch, a renowned Washington-based B2B research firm, also acknowledged our company. In 2022, we were honored to enter the top B2B service companies in the Czech Republic list because of our certified custom software development and web development services.
In 2020 and 2021, Acropolium was recognized as one of the highest-performing B2B companies, with the leaders considered best in their specialties. Nowadays, it's one of the top web development agencies for people looking to incorporate IT solutions into their enterprises and find reliable vendors.
About Techreviewer
Techreviewer is a well-known analytics hub. It conducts research and compiles rankings of the top software development agencies across a wide range of industries. The platform assists in locating the top businesses that offer top-notch IT support, development, system integration, AI, Big Data, and business analysis services.
Techreviewer specializes in different areas: from eCommerce development to game development and design. It brings qualified leads to feature companies by highlighting their expertise and modernization tools. A business, in turn, can find the best software development company for its needs.
The Techreviewer evaluates the most prosperous and trustworthy IT firms and assigns top rankings for each service category as a result of objective market analysis. It provides an unbiased opinion about the best custom software development companies, their range of services, and their cooperation models.
About Acropolium
Acropolium is one of the top custom software development companies that provides technology consulting and software development. Since 2003, the agency has delivered exceptional digital solutions to help businesses disrupt markets and hit their goals.
Technology partnership, software engineering, product development, tech audit, and consultancy are the main services provided by Acropolium. Our dedicated team provides IT consulting and custom software development services on a subscription basis. For a monthly fee, we guarantee you will have all the resources to keep the project going.