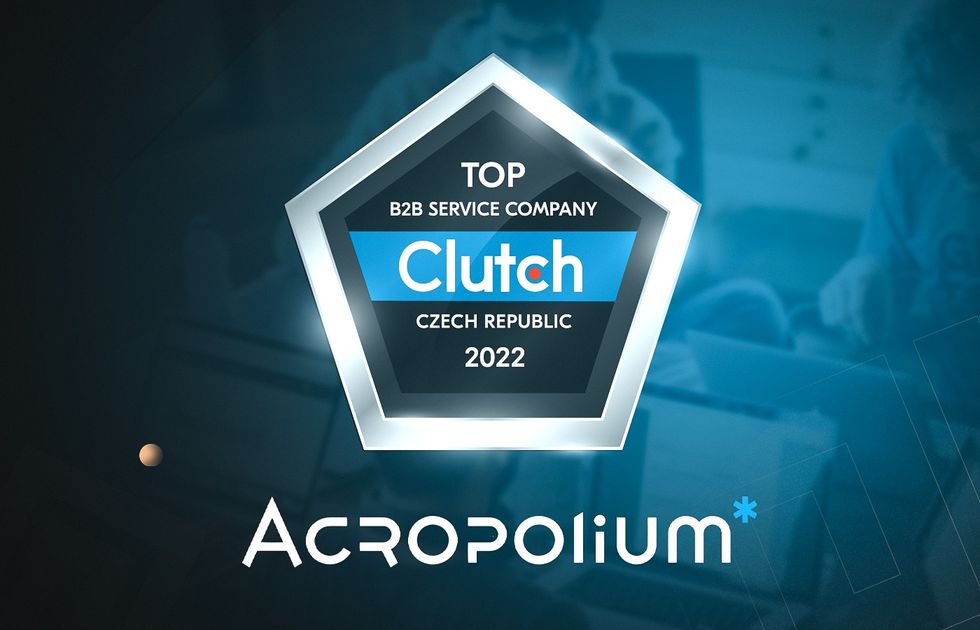 Acropolium is pleased to be recognized by Clutch as one of the Top B2B Service Companies in the Czech Republic.
It is an honor for us to be featured on the list of B2B Leaders in Clutch's 2022 report based on the Leaders Matrices. We are also delighted to see our expertise, solutions' quality, and customer support gain the recognition they deserve.
With a 4.9/5 Clutch rating, we remain committed to fostering the trust of our clients and partners as a top B2B company. We also remain dedicated to delivering high-quality solutions to every client.
Clutch's annual Best B2B Companies ranking takes into account verified client reviews, the range of services provided, and market presence.
Our Latest Achievements
Clutch has acknowledged Acropolium's excellent service delivery more than once:
Other authoritative research hubs have also recognized our high-quality solutions and client support: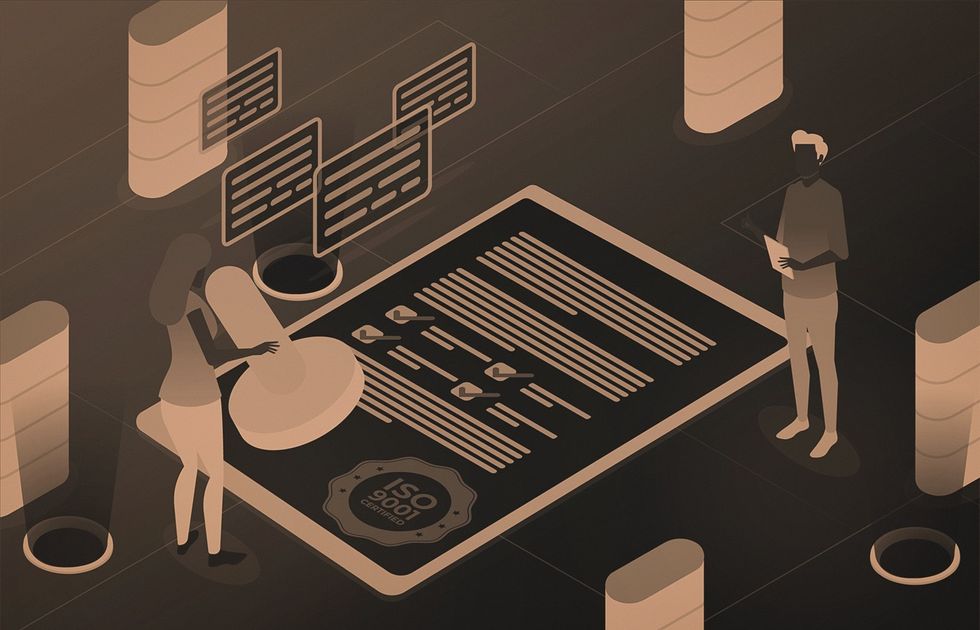 ISO 9001:2015 certification, received in 2021, is a testimony to Acropolium's service and software quality. This certification guarantees that our internal processes and policies comply with the industry's standards and allow for quality service delivery. This is another reason why Acropolium has earned the title of the best B2B company in Eastern Europe.
Finally, our clients confirm the high quality of our services. Thanks to their verified reviews, we maintain our reputation as a top B2B company in Eastern Europe with a 4.9/5 rating at Clutch and 5.0/5 at GoodFirms.
About Clutch
Clutch is one of the most prominent ratings and reviews platforms for B2B businesses and their potential clients. Its mission is to help corporate clients make well-informed, data-driven buying decisions.
The platform lists more than 150,000 agencies from around the world, as well as 36,000+ client reviews and 100+ survey reports. In its rankings, like the list of top B2B companies in Eastern Europe, Clutch relies on thorough research based on a proprietary framework, the Leaders Matrix.
About Acropolium
Acropolium is a custom software development company with 19 years of niche experience in over 23 industries. Recognized as one of the best B2B companies in Eastern Europe, we take pride in the quality of solutions we deliver to our clients.
Our experience, combined with the exceptional expertise of every Acropolium team member, allows us to craft complex solutions. We deliver them for a variety of clients, from FinTech startups to engineering and construction companies.
Here's what Acropolium stands for in numbers:
450 delivered software products of various complexity and size
148 partners and customers worldwide
4 Fortune 500 companies among our clients
3 startups grown into unicorns