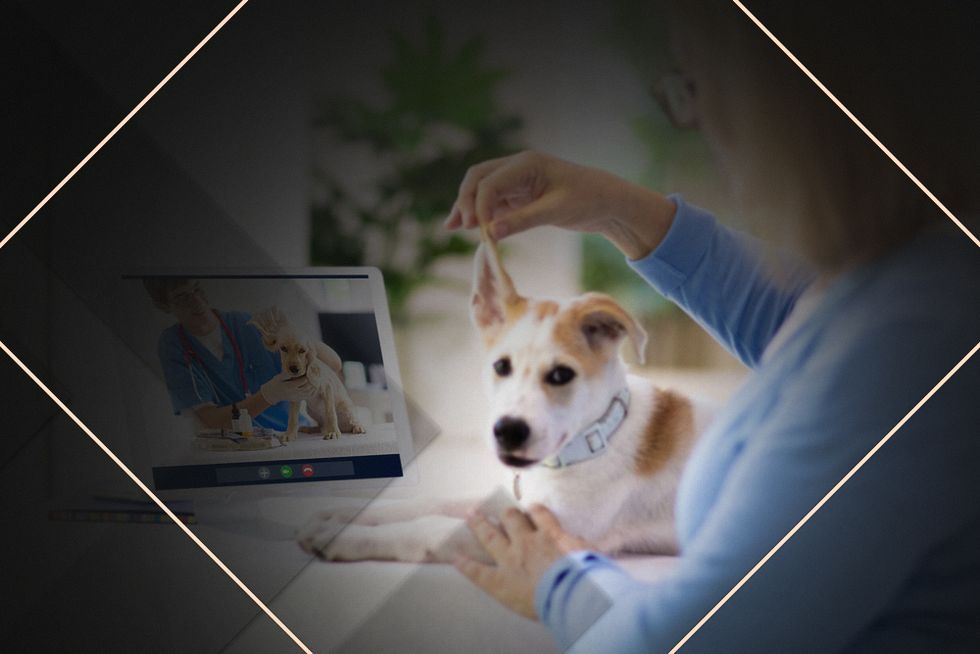 Caring animal owners want the best care for their pet friends around the clock without leaving the house, and most veterinary providers would fully support the idea. Good news: developing an on-demand veterinary mobile app can turn these wishes into reality.
The global market for veterinary software is projected to reach $2.08 billion by 2027 from $1.31 billion in 2019. Such rapid growth is a result of the rising popularity and profitability of telehealth and remote monitoring solutions. So, does that mean you should get on board the hype train?
This article explores the possibilities of vet consulting and pet care app development in 2022. We'll also describe government regulations and development practices that could save you a ton of headaches.
How can you benefit from a custom veterinary pet care app?
Veterinary on-demand software helps vet professionals manage their practice and provide remote health-related services to animal owners despite geographical limitations. But is the development worth the price?
Here are the main reasons that might persuade you to invest:
The audience for pet health services is growing
Pet health services are in high demand. According to the 2018 report by Grand View Research, the global pet care market, which was valued at $131.7 billion in 2016, will reach $202.6 billion by 2025. The US has been holding the largest market share of animal healthcare expenditures tightly since 2016.
Picture this. About 70% of the country's households have a companion animal. For a sense of scale, that's nearly 90 million homes with a pet. Out of the total number of house animals in the US, about 123.5 million require regular veterinary services (primarily dogs, cats, horses, and other animals).
Loving pet parents don't skimp on their furry friends. According to the 2020 American Pet Products research report, people in the US spent $103.6 billion on animals in 2020, and the figure can rise to $109.6 billion by 2022. An average dog owner spends over $1,000 annually on routine checkups, surgical visits, food, and vitamins for their pet (a little over $650 for a feline).
Custom veterinary telemedicine software turns pet owners with smartphones into potential clients. But, of course, your solution has to beat other apps first.
Some pet owners prefer virtual consultations
Many owners don't go to clinics because their problems don't warrant a visit. For example, minor scratches, limping, and a pet's moodiness need merely a short consultation.
Others worry that the vet will judge them for how they look after their animals. According to the 2019 Legal and General survey, every fourth dog owner and every fifth cat owner in the UK share this feeling.
You can solve these problems if you create a vet care mobile app with live chat and video conferencing features. Caring owners would prefer to talk with qualified professionals rather than blindly follow the advice they find online. Plus, remote consultations can alleviate (if not eliminate) fears of judgment for many pet parents.
Veterinary software increases loyalty
Clinics can integrate loyalty programs and targeted marketing into their veterinary app to retain clients. You can also add gamification elements to engage users. For example, activities that reward users with discounts, bonus points, or flashy in-app unlockables.
Client veterinary software can integrate with remote monitoring devices (wearables trackers and sensors) to track animals' wellbeing and whereabouts. Features like health monitoring and GPS tracking can bring pet owners to your mobile vet app every day.
Vet apps can boost your productivity
Veterinary software can enhance operational efficiency and streamline administrative tasks. Many enterprise-grade solutions offer advanced tools to manage appointments and medical records and automatically notify staff about upcoming events.
Clinics can manage all their services and documents with a veterinary software platform. It's also possible to enhance your platform with analytics, reporting, accounting, and client engagement modules.
As you've probably noticed, we named several use cases of veterinary software while describing its benefits. Now, let's talk about the essential and secondary features you might want in your app.
Read also: How to build a healthcare SaaS.
Core features of a custom veterinary practice app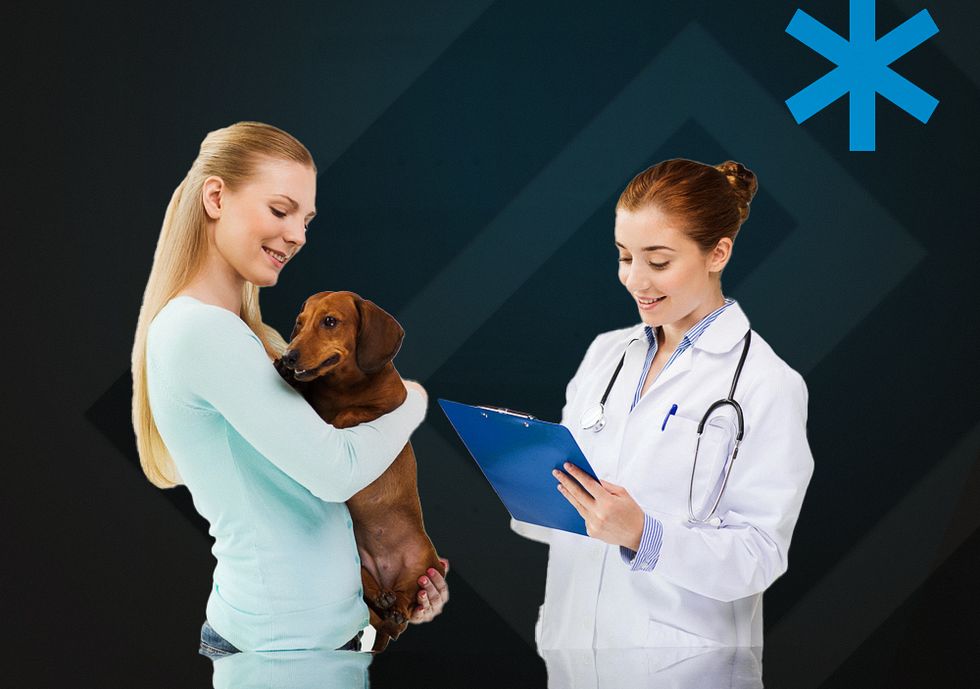 Your veterinary practice software should accommodate the interests of vet clinics, private practitioners, and pet owners. Here are the essential features to achieve that.
Pet profiles for clients
A mobile veterinary app should allow clients to create profiles about their pets. The fields should include pet passport data and other information like:
Pet type and breed
Name
Age
Weight
Microchip ID or tattoo number
Certifications
Health data (allergies, pathologies, chronic conditions)
Food preferences
Activity goals
Make sure all fields are easily customizable by pet owners and vets. And don't forget that many patients own several animals, so a single account should support multiple profiles.
Medical documentation management
Pet owners should be able to easily upload document scans, pictures, videos, and other files. To make the process intuitive, your app should allow importing files from mobile devices, as well as support popular file types and formats.
If you want vet professionals to value your software, make sure it values their time. You can achieve this if your platform supports:
Remote access to the pet's medical data to help find critical information Multi-device compatibility, so they can create and edit medical notes from their tablets and smartphones
Ability to exchange and link medical records from other veterinary clinics using your app
Online and offline access with autosave feature, so vets won't lose work after disconnects
Additionally, it would help if your software could automatically import communication logs and recordings into medical records. This way, your staff won't have to reenter them manually after each conversation and virtual visit.
Appointment scheduling
Appointment scheduling features make life easier for nearly half of your clients. According to the 2020 Kyruus report, 48% of clients schedule healthcare appointments by phone, but 43% prefer booking online.
Allowing pet owners to book appointments inside the app means they get to do it any time of the day. Plus, your front desk staff will spend less time on the phone, which frees up more time for them and lowers your phone bills.
When building a veterinary doctor app, consider adding multiple time slots so clients can select an appropriate time. More importantly, you should allow integrations with third-party calendar apps and scheduling software so that users can see their upcoming meetings outside your app.
Notifications
Automated notifications remind doctors and clients about veterinary appointments, vaccinations, and other care activities. At the same time, tracking features may alert users about pet feeding times, physical activities, or sleep quality changes. You can also let your users know about new product launches or discounts.
Veterinary apps can support reminders via email, text messages, and push notifications. However, we recommend making alerts customizable, so users can turn off the reminders they don't need.
Live chat
Not every case requires a pet examination. A live chat is great when pet owners want to simply discuss the diet, medications, and current diagnoses.
The chat feature should allow users to share images and videos so that the vet can better understand the pet's condition. The vet could also suggest an in-depth examination in the clinic or via a video conference if the situation requires it.
Video conferencing (telemedicine)
Advanced video conferencing features in a healthcare app for doctors allow your clinic to provide veterinary telemedicine services. Your vets can use the app to:
Consult pet owners via video calls
Examine pets on a screen and give instructions (like exposing the pet's skin, checking heart rate, or capturing how the pet walks or runs)
Conduct medical progress and post-surgery checkups
Diagnose conditions and provide prescriptions
Record video consultations (to study them later or share with other professionals)
Urgent telehealth visits should be taken on a "first-come, first-served" basis. Your software should put clients who requested an urgent consultation into a virtual waiting room. Then, the available vet should see the request and initiate a video call when they're ready.
Digital payments
Clients shouldn't experience any difficulties with payment. So, you need to integrate bank card processing (credit or debit) and secure payment gateways (Braintree or Paypal) to your web and mobile apps.
Consider automated billing for services that require regular payments (primarily for subscriptions). You should also make the purchase history easily accessible because it simplifies the re-ordering of services and products.
Administrative management
Advanced veterinary software includes administrative features that help larger clinics and hospitals manage their businesses. The administrative module can consist of tools like:
Vet doctors performance
Task progress monitoring
Client management
Clinical templates to speed up routine processes
Inventory and product management
Finance and accounting
Reporting and analytics
To avoid overwhelming your staff with information, divide administrative tools into categories accessible through switchable tabs. Additionally, users should be able to hide any tab so that they don't get confused by myriads of open windows.
The features we've mentioned should address the essential needs of vets and pet owners. But what if you want to provide sustainable value and stand out from other apps? Three words: add advanced features.
Read also: How to build a custom mHealth app.
Additional features for on-demand veterinary mobile apps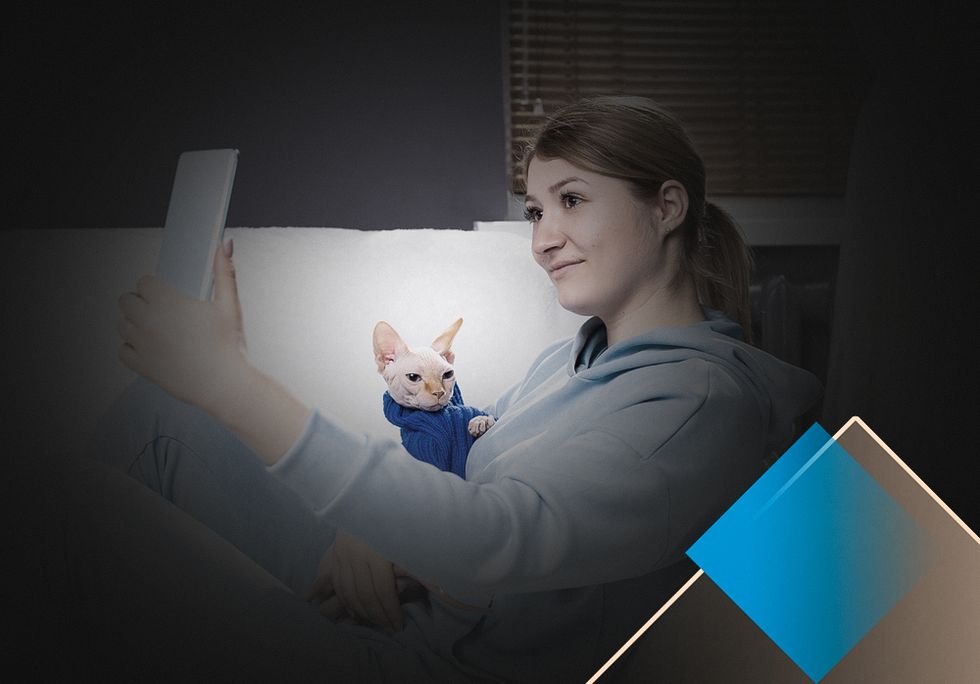 Veterinary practice app can prove even more useful if you supplement essential functionality with advanced features. Here's what you should consider for your app.
Veterinary recommendations
Enhance your vet app with a knowledge base containing helpful tips, guides, and video tutorials on pet care. Your app could also include auto-suggestions about vaccinations, diets, and medication administration. On top of that, you can add instructions on how to provide emergency care before taking the pet to the clinic.
Loyalty reward programs
Loyalty programs include discounts, vouchers, and promotions that encourage pet owners to use your services and buy products. You can inform users about special offers and vouchers via email, pop-up notifications, or separate sections inside the app.
Targeted marketing goes a long way to show you appreciate your clients. So, ideally, your app should personalize recommendations based on their demographic, buying behavior, and pet type.
Shopping and prescription ordering
Integrate your web and mobile app with online shops and veterinary pharmacies. This will allow pet owners to quickly order food, pet supplies, or vitamins. Your clients can also order prescriptions or request refills after remote consultations or based on the medical documents they provide.
Community
An on-demand veterinary mobile app might connect pet parents in particular communities or locations. Some people would also love the ability to find pet sitters, dog walkers, rescues, or adoption centers.
Veterinarians might benefit from an app that connects them with their colleagues worldwide to discuss rare cases and complex diagnoses.
Remote tracking
Integrating remote monitoring devices and GPS can help owners track their pets. For example, you could offer to install a GPS sensor in a pet's collar to let the owner know its whereabouts or investigate their outdoor adventures.
More sophisticated trackers can monitor the pet's heart rate, temperature, physical activity, and even daily calories or nutrition intake. It can also add an element of gamification, allowing the owners to set daily health goals and compare activities with other pets.
Artificial intelligence
Surprisingly enough, artificial intelligence (AI) is nothing new in petcare apps. Just look at how the Joii Pet Care app uses complex algorithms for gait analysis.
The user records a brief video of its pet walking and sends it to the app. Then, the app analyzes the video and the available health factors to suggest a possible diagnosis and recommend a treatment.
In the clinic, AI can help with decision-making. For example, AI-based software can use medical documents and visual data to recognize complications and create personalized medication programs.
It's easy to get lost in the essential and advanced features you want to put into your application. But when you create a mobile app for veterinary medicine, don't forget that it's still a medical app. It means that you must ensure the software adheres to governmental regulations.
Regulations to follow during vet-on-demand app development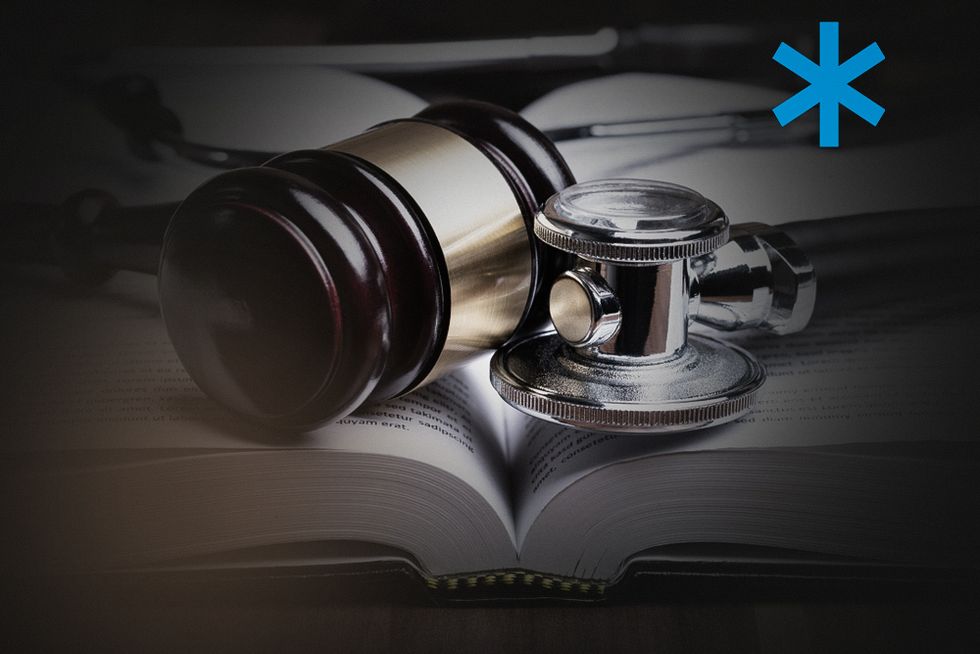 Veterinary software intended for use in the diagnosis and treatment of animals has specific legal requirements to follow. To help you with compliance, we've enlisted the agencies and regulatory acts you should follow.
FFDCA
The US Federal Food, Drug, and Cosmetic Act (FFDCA) regulates the use of medical devices and mobile apps on the US market. If your veterinary software can be used for diagnosis and remote treatment, it has to comply with this act.
FDA
The Food and Drug Administration (FDA) has regulatory oversight over all veterinary devices and software and ensures their safety and efficiency. Vet apps with video conferencing features are required to receive FDA certification to be used on the US market.
Still, veterinary devices and apps follow fewer regulations than human medical device products. For example, FDA won't require you to submit 510(k) or any other pre-market approval for your software. However, your product will have to follow the rules for labeling and branding.
AVMA
American Veterinary Medical Association (AVMA) establishes a Veterinarian-Client-Patient Relationship for remote and in-person practicing veterinary medicine. This relationship requires veterinary professionals using the app to:
Have sufficient knowledge and assume responsibility for making clinical judgments through the use of telemedicine
Follow healthcare protocols and standards of care for certain pet types
Provide follow-up evaluations and oversight of treatment (in-person or remotely)
Maintain and protect the privacy of client records
Have a license in the state where the patient is located
The AVMA also provides regulatory descriptions of implantable microchips that integrate into your veterinary app.
HIPAA
The Health Insurance Portability and Accountability Act (HIPAA) regulates the confidentiality requirements for protected health information. Clinics and private vets should create procedures and policies for the secure use, management, and sharing of personal health data.
The act considers pet owners as patients and sees the animals they bring as protected property. So, veterinary providers must ensure the security and privacy of every client's personally identifiable information (such as name, date of birth, medical history, payment data).
Aside from veterinary clinics, HIPAA covers other entities that handle protected health information:
Plan providers (insurance companies and pet care programs)
Clearinghouses (services that process and transfer data between veterinary providers)
Business associates (third-party entities that manage healthcare data, such as cloud hosting services, consultants, and software development vendors)
Non-compliance with the HIPAA rules leads to severe penalties from $100 to $50,000 per violation record. The maximum fines for infringements can reach $1.5 million per year or result in criminal charges.
Read also: How to build HIPAA-compliant software the right way.
Local laws
State veterinary medical boards enforce the local veterinary practice and data protection acts you should study before you develop a web-based veterinary application.
Over 38 states have local regulations for the confidentiality of vet medical records. Most states follow HIPAA rules for data protection and forbid the release of confidential documents without authorization.
However, laws in particular locations might be stricter than the federal ones. For example, Kentucky severely restricts the release of pet information even to pet grooming facilities and animal shelters.
By now, you should know the features you think might go into the app and the legal requirements to follow. Now, we'll show you how to convert your ideas into functioning software.
Read also: How to build healthcare kiosk solution.
How to develop a web-based veterinary application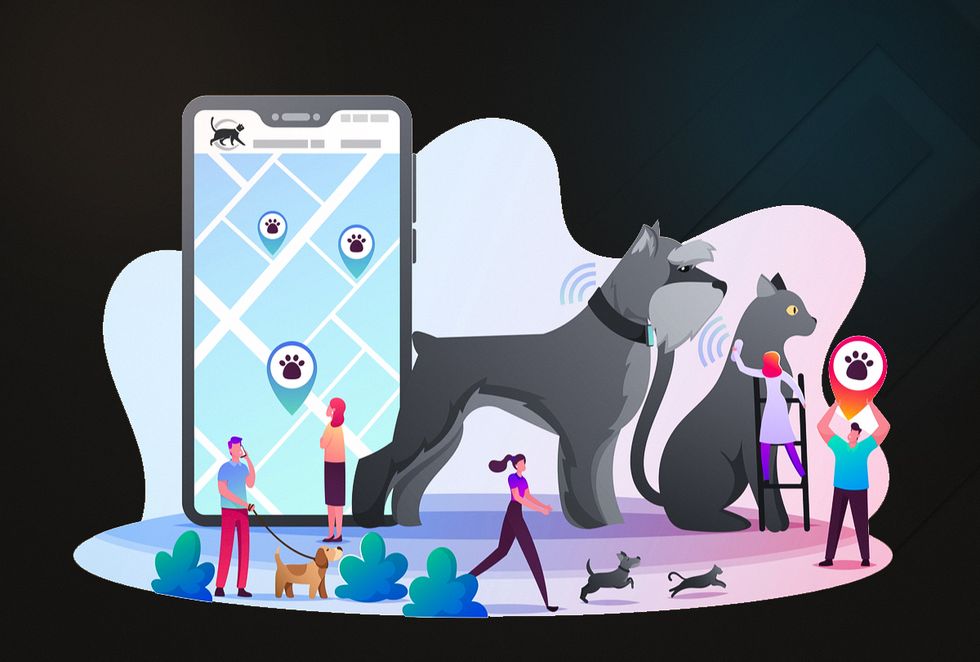 Veterinary medicine software is as complex as any healthcare software. Your project will require an experienced team, appropriate technologies, and effective development practices.
Here's how you can tie all these elements together to develop your app.
Put together an experienced team
Veterinary software development requires a well-coordinated work of its elements, primarily:
Business analysts who'll identify audience profiles, their main challenges and ways to solve them (for example, horse owners require features that won't be needed for a vet app for house pets)
UX and UI designers are responsible for the app's look and intuitiveness
Frontend and backend developers create detailed specifications and develop the client-side and code-side of web-based software
Quality assurance experts and testers search for errors in the code to ensure they're fixed before the release
Project managers handle all teams and find the most effective solutions that line up with the project's goals
An experienced team is critical for a veterinary project, but the tools they use are no less important. This includes communication and task management software (like Confluence, Slack, and Jira) and the tech stack used for the development.
Choose an appropriate technology stack
Although there are no specific technology requirements, our experience shows the development goes smoother with the following tools and programming languages:
Python: an object-oriented programming language for desktop, mobile, and web apps with a huge library of development frameworks
React Native: an open-source framework with modular architecture based on React and JavaScript that allows for adding software modules in increments
React: a component-based frontend library used to create an interactive user interface with logic written in JavaScript
webRTC: technology that helps apps capture and stream audio and video media and add real-time communication capabilities between peers
webSocket: a TCP communications protocol for two-way bidirectional interactive communication between a server and a client
When you're sure about the tech stack and the team, it's time to develop the MVP.
Read also: How to reduce software development cost without losing quality.
Build an MVP before the final product
Developing a minimum viable product (MVP) version helps save resources and time by initially focusing on barebone functionality first.
After the MVP is ready, you gather feedback from testers, real clients, and the company's stakeholders. This allows you to refine the core of your app and then gradually add extra features.
Read also: How to improve time to market.
Use BaaS tools to enhance the development
Backend as a Service (BaaS) is a third-party cloud computing service that takes care of your backend processes. BaaS tools can convert routine tasks (like storage management, configuring authentications, or managing permissions) into modules that require little to no code for high-level development tasks. Some providers also have bundled infrastructures with built-in SDKs and APIs for connecting external services.
Converting designs and technical specifications into a working app is all about industry-specific expertise and experience. That's why you shouldn't shy away from working with a company that knows its way around veterinary software.
Read also: Chatbots for Healthcare.
Veterinary telemedicine app development with Acropolium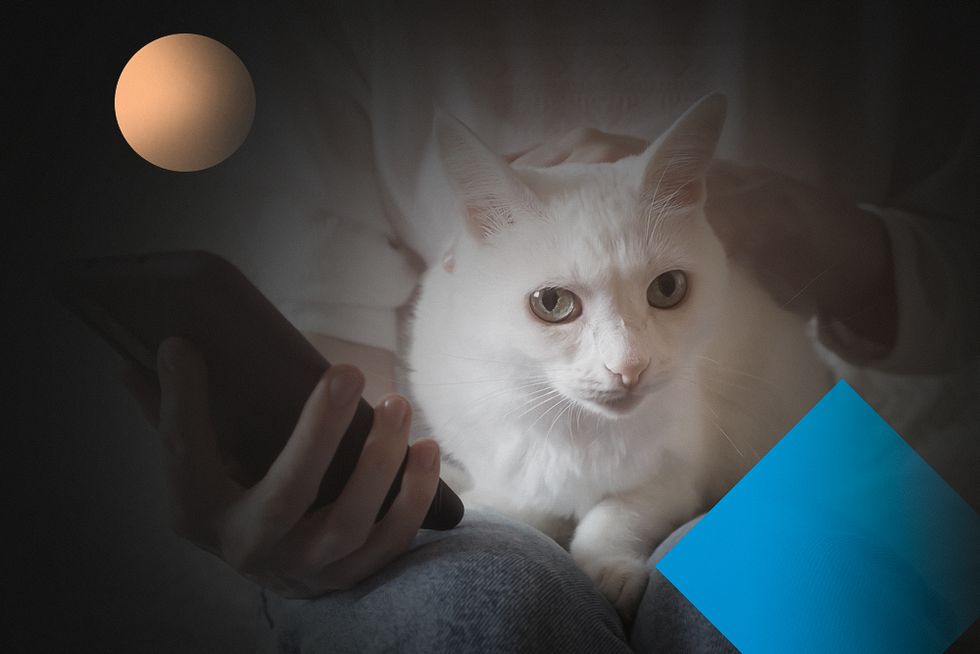 Our team provides a full range of software development services, including prototyping, testing, development, and support. Acropolium is no stranger to healthtech and veterinary projects.
Our company has reworked overly complex software into an enterprise-grade veterinary telehealth platform for pet products distribution and remote consultations with qualified vets. To make the project work, our engineers and designers had to:
Handpick the optimal video communication provider
Implement real-time video conference (telehealth) features
Optimize the interface of the web and mobile application
Improve the code quality of the existing application
The solution we delivered was a feature-rich and high-performing mobile and web app tailored to the client's needs. The company's client base grew by 67%, and the product sales rose by 44% after deployment.
Acropolium delivered over 68 projects and 30 healthcare software solutions. We can also integrate on-demand vet apps into existing platforms while ensuring they adhere to security and compliance requirements.
Read also: How much does it cost to build a SaaS.
More value and fewer expenses with a custom veterinary app
Pet owners have many responsibilities over their little friends, which is often hard considering the busy work schedule and pandemic restrictions. But veterinary software can help them care for their pets without the usual hassle associated with it.
A vet app allows people to consult and examine their pets remotely or even track their wellbeing in real-time. Businesses might integrate vet apps into their e-commerce platforms and convert users into buyers with loyalty programs. On the other hand, vets can improve their productivity with advanced document management, accounting, billing, and analytics tools.
So, do you want to build a bespoke mobile vet app from scratch or integrate on-demand vet services into your platform? Acropolium is ready to guide you through the process. Contact us to learn what we have to offer!