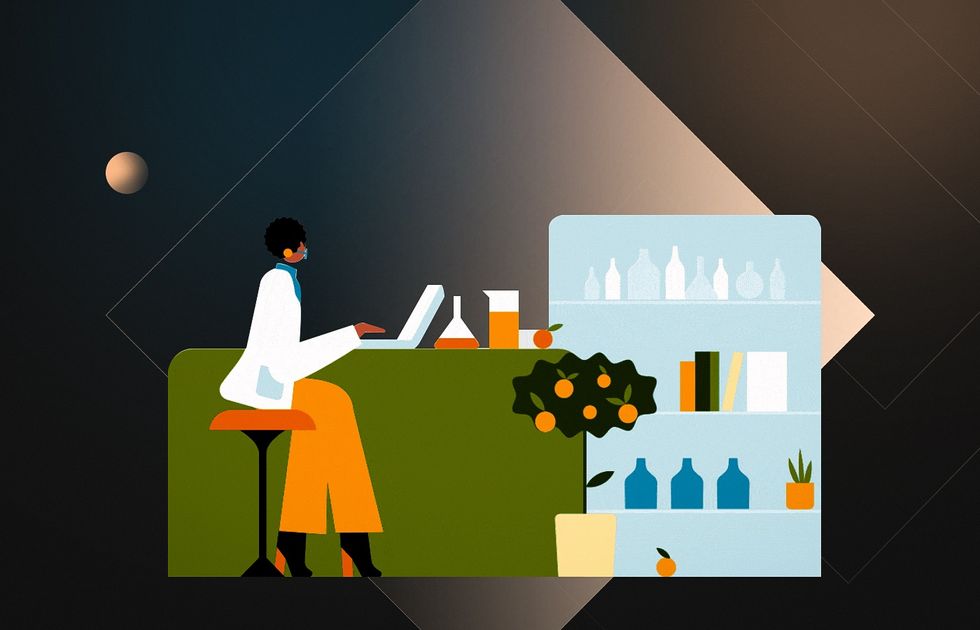 Together with the growth of healthcare industry innovations, the pharmacy segment also experiences significant changes. People's spendings on medicines are going up, which proves the pharmaceutical industry is in great demand. According to Statista, in 2020, approximately $1.27 trillion was spent, up from just $887 billion in 2010.
At the same time, the need for quality, fast, and convenient medications delivery services is increasing for several good reasons.
First of all, the restrictions due to the COVID-19 outbreak suggest alternative ways of shopping. Long queues and expensive or unavailable drugs may lead to consumers' frustration. In addition, clients are getting used to online purchases as a more time-saving and convenient option.
As a result, the industry finds a solution in pharma app development. The main goal of such software is to increase customer flow and meet current market needs. The preliminary focus is on convenient and timely medicines delivery.
Pharmaceutical applications are built based on a common eCommerce platform model. However, the development of such a product requires compliance with some additional rules and requirements. That's why creating an online pharmacy can be more challenging and require a specific approach.
This post will reveal the main aspects of pharmaceutical product development based on our experience working with related cases. You will find out typical user flow, key features, possible challenges, and compliance requirements. Let's get started!
Business Benefits of Custom Pharmacy Apps
In 2018, the ePharmacy market value was less than $50 million. The market size is expected to reach more than $177 million by 2026. Such rapid growth is due to clear benefits for both pharmaceutical business owners and their consumers.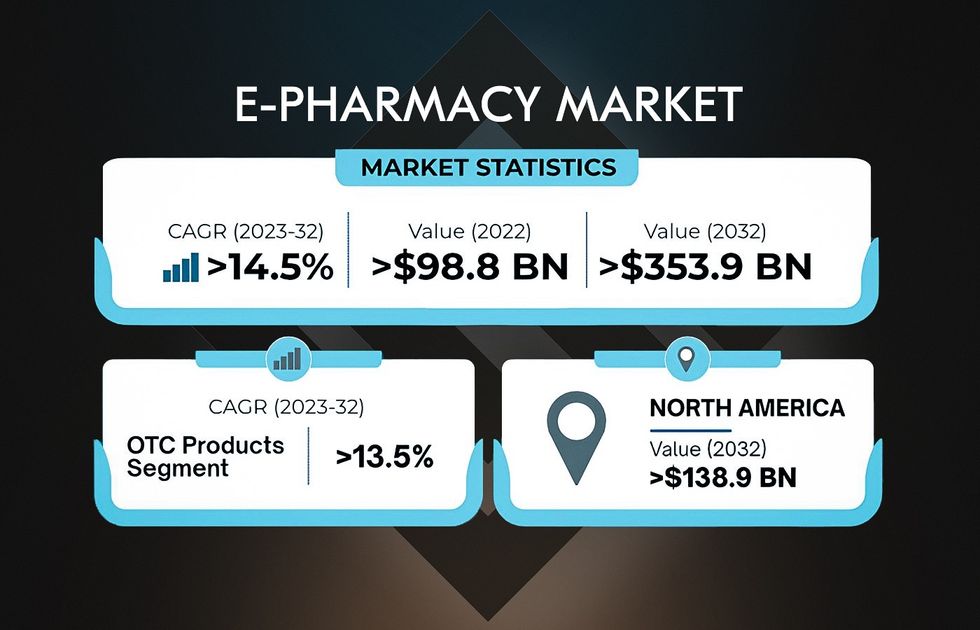 Here is how pharmaceutical businesses and consumers could benefit from online pharmacy app development.
Inner Process Systematization
The pharmacists' and administrators' responsibilities are overburdened by paperwork, constant reports, and data operations. Such tasks completion can be automated with the help of a pharmacist app and an admin panel. Entrusting complex internal processes to an efficient software solution will save pharmacists a lot of time to deal with more urgent matters.
Such apps will facilitate, optimize, and arrange an inner environment that is especially beneficial to large pharmaceutical chains.
Increasing Efficiency
Internal systematization and digital solutions lead to increased efficiency. Pharma apps can scale the business, boost sales, and improve brand recognition. Adding analytical features to your app will also provide you with valuable data. You may learn the employees' productivity, sales and marketing funnels efficiency, the target audience's needs, etc.
Hence, digital tools will help you improve your business strategy and stand out in a highly competitive market.
Expanding Client Base
The key factor that affects your pharmaceutical business growth is the clients' flow. Pharma app development will bring you more customers by gaining their loyalty with the help of effective tools. Push notifications, discounts, special offers, and accelerated delivery will attract people and, accordingly, increase the profit.
Gaining More Security and Control
Data security and administrative control are the main pillars of modern healthcare and pharmaceutical software solutions. Pharma apps enable delivering prescriptions right to the customers' doors, with no risk of being overheard at the drugstore. It makes an app more reliable and trustworthy.
The application's compliance also guarantees security with the required regulations such as HIPAA. At the same time, admin panels provide comprehensive control over internal databases and systems.
Relieving Customer Pains
A pharma app can make your clients' lives easier, which will also convert into their loyalty. Firstly, the pharmacy's customers won't have to waste time waiting in lines. The chance to order medical aid with no human contact is also highly beneficial as it reduces the risks associated with the pandemic. Finally, pharmaceutical apps enable people to compare prices and have a much wider choice.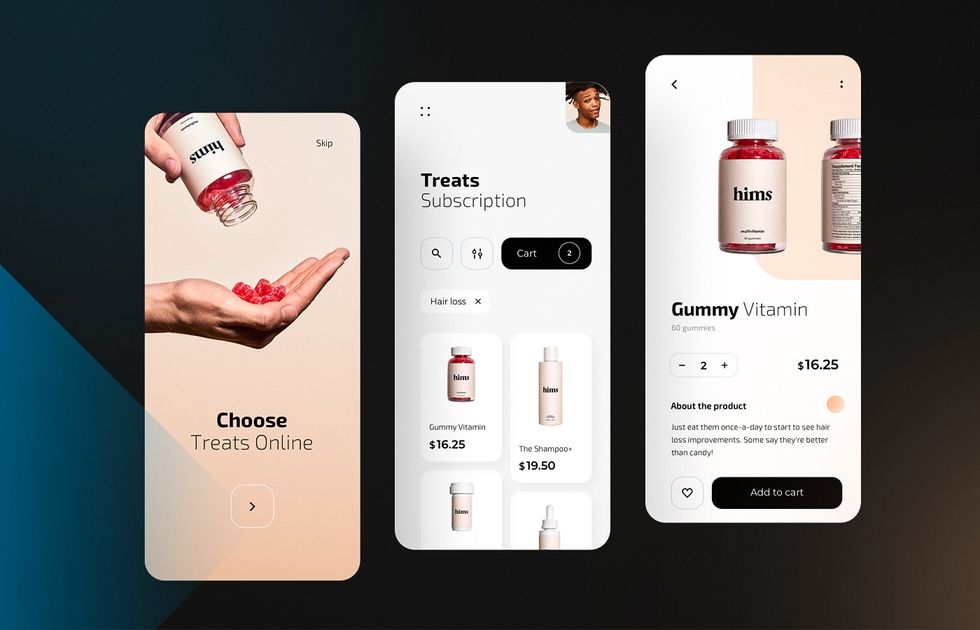 User Experience Flow in Pharmacy Apps
A common pharmacy customer app should have certain features that enable users to perform basic operations using intuitive navigation. The main goal of such an app is to provide clients with a convenient and direct way to search, select, order, and receive the desired medications.
Let's reveal a typical customer journey mapping (CJM) to learn the basics of a pharma app's user flow.
After entering the app, a customer searches for the required medicine. You should provide users with a convenient search bar. The filters will help reduce looking-for time. It's also worth enabling an option to upload an electronic prescription.
If more detailed consultation is needed, a customer should contact the pharmacist via a call or send them a message.
After selecting the medications, a customer adds them to the card.
In the payment section, a customer fills in the form with their delivery date and address. Simplify this process for registered users. For new users, provide quick and clear onboarding.
A customer selects the payment method. You should offer a few payment options, including credit card, PayPal, online wallets, etc.
After the payment confirmation, the order is prepared by pharmacy workers and handed for delivery.
Enable customers to track their orders in the corresponding app section.
Here is how a client-side CJM normally looks: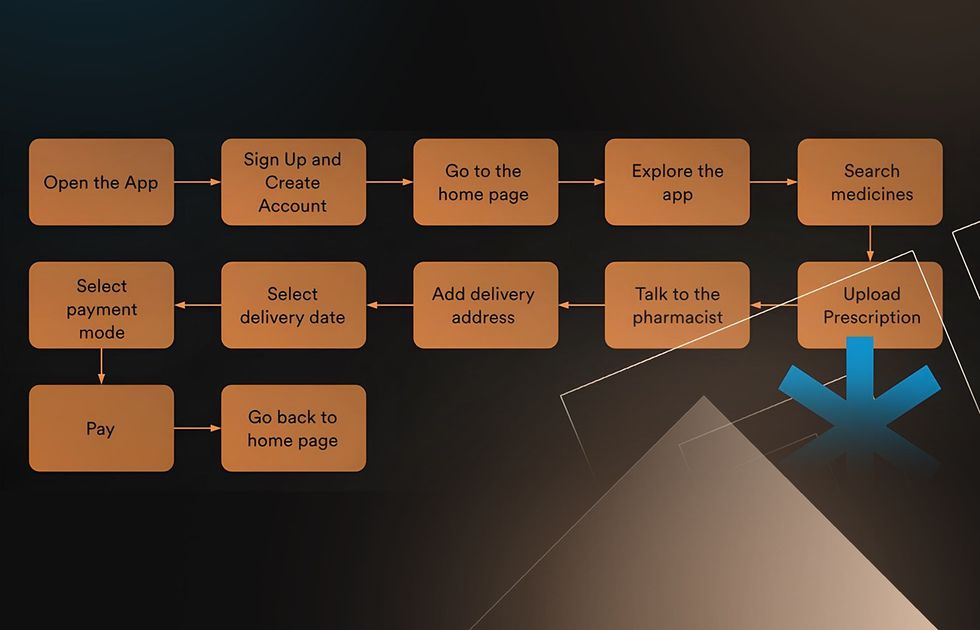 Pharmaceutical App Features
A custom pharmacy app should contain a set of relevant features to perform well, meeting your business' needs and customers' expectations. The nature, number, and complexity of these features depend on the app's type and the audience it serves. Here are the most widespread types of pharma applications with their essential functions.
Customer App
Use the best practices of modern eCommerce platforms to build a mobile app for pharmacy. The difference between a common online store and an online drugstore lies in the latter's enhanced security and compliance requirements. UI/UX design should provide an intuitive interface, clear navigation, and user-friendly features.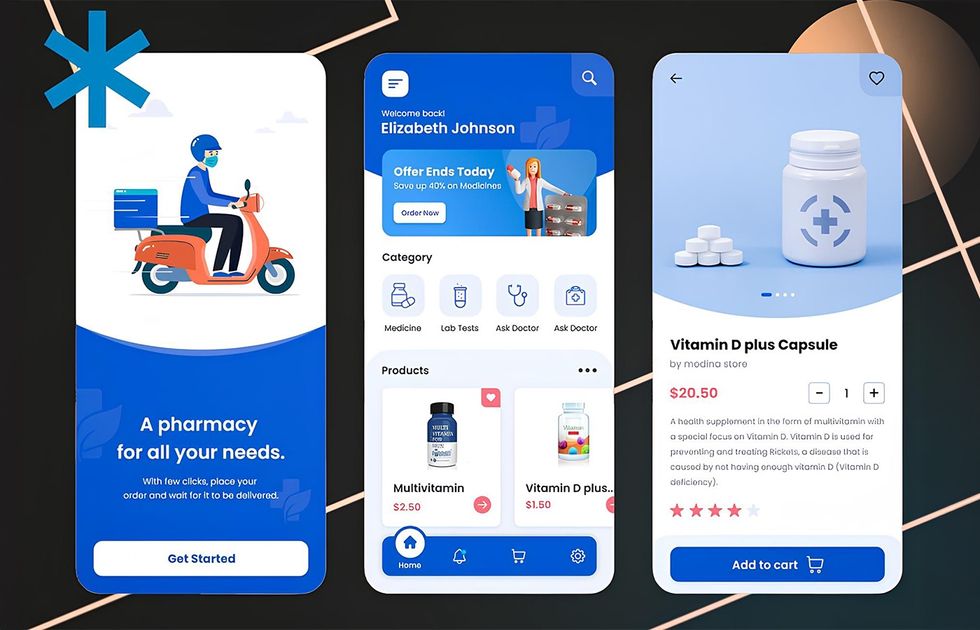 Easy Sign-in, Onboarding, and Log-in
Simplify registration and log-in processes by enabling entrance using email, phone number, or social media account. Allow customers to start using your app after a few easy-to-follow steps. Make a good first impression with brief and clear onboarding. Don't overwhelm users with too much information. Let them know that your app is straightforward and accessible.
Search with Filters
Searching for the desired medications is the key component of a pharma app. The ability to filter goods by category will save a lot of time for the customers. Also, you may enable users to find the nearest pharmacies on the map.
Information about Drugs and Comparison
Allow the users to view details about the chosen medicine. Provide them with full information about the drug, its manufacturer, contraindications, instructions, and so on. You can add a function that allows scanning barcodes on the medicine package. Enable price comparison and substitute search in case a drug is too expensive or not available.
Prescription uploading
A customer should be able to upload the prescription received from their doctor. It's extremely important for pharmacists' verification and purchasing legality.
Cart and Payment
These are common features for any eCommerce app. Provide the users with a sufficient choice of payment methods, including credit or debit cards, online wallets, crypto wallets, etc. Allow the buyers to check the order details before confirming the purchase. Also, you can provide a simplified reorder option.
Push Notifications
Implement this feature to report order status, remind you to take medications, and notify about discounts and discounts, and special offers.
Order Location Tracking
As the main goal of an online pharmacy is to enhance drug delivery service, order tracking is one of the key functions. With its help, customers can see the current status of their order. It can be displayed on a map for complete clarity.
User Profile
The registered users should be able to create their profiles by filling in basic personal information. Registration may be optional. But you can offer authorized users special discounts and other benefits. Enable updating profiles by editing address, payment details, etc.
Communication Features
Many customers may need a pharmacist's professional consultation or advice. An online drugstore can meet this goal as well. Allow users to contact specialists by messaging or calling them inside the app.
Pharmacist Panel
Pharmacist software serves the needs of professionals. They need a tool to manage orders, verify prescriptions, provide consultations, etc. A pharmacist panel should automate certain processes to reduce paperwork and improve management.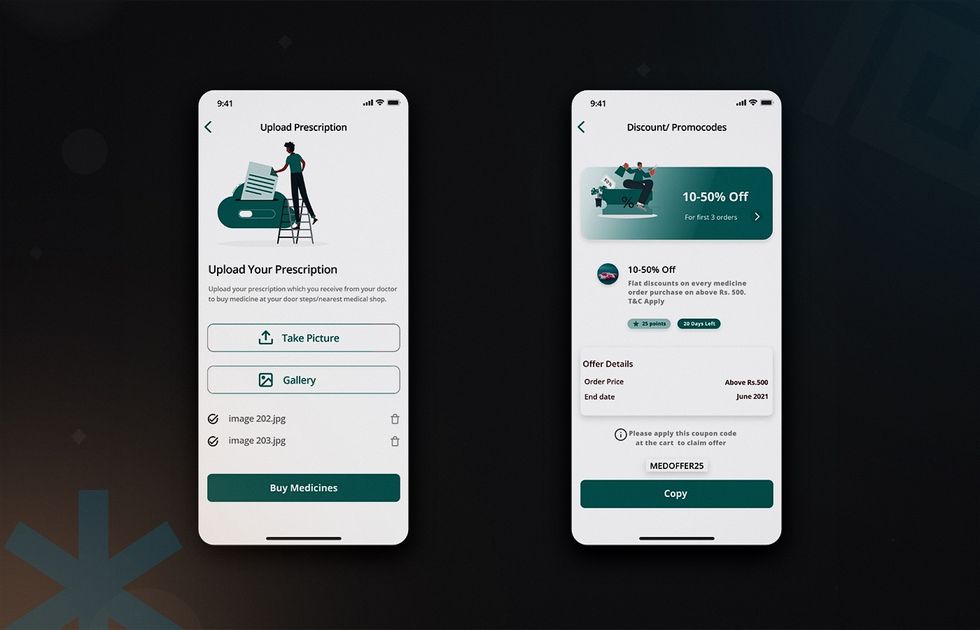 Order Management
The main objective of pharmacist apps is to provide specialists with an efficient tool for managing orders. They should receive notifications about the orders, accept them, and change statuses. They may also have to contact medication providers to request unavailable drugs.
Prescription Verification
Pharmacists should receive prescriptions, ask for them if required, and verify if they are genuine.
Warehouse Systems Integration
Pharmacists should have access to warehouse systems to replenish the stocks.
Admin Panel
Admin panel conducts maintenance, deals with databases, logs, and the entire system organization. The admin panel should be equipped with features that will enable analytics, reporting, and centralized management to provide pharma solution management.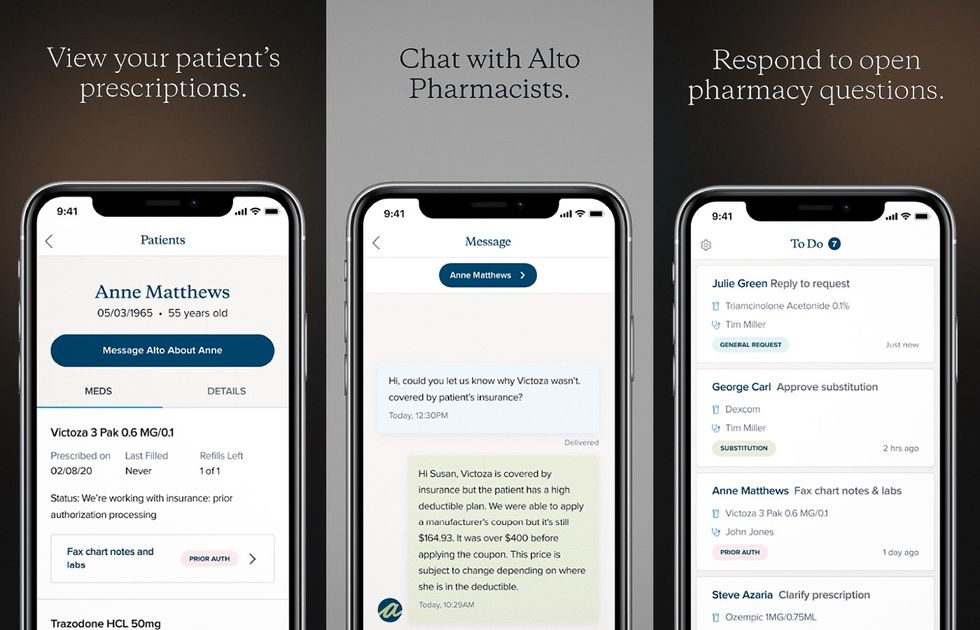 Analytical Tools
Analytical tools such as dashboards will provide timely reports and control over data regarding sales, employees' performance, customers' needs, and so on. This information will help admins optimize the workflow and improve business strategy.
Payment Management
This feature is for payment tracking and ensuring the security of customers' banking data.
Inventory Management
Pharmacy's inventory requires constant supervision and inspection. Admin panels help to verify current prices, availability, and expiration dates of medications.
Marketing Features
Admin panel software provides specialists with information about the progress of marketing and sales funnels. Thus, the business develops an optimized strategy that involves advertising, emails, and marketing campaigns. As a result, it helps to conduct more efficient content management and customer service.
Courier Panel
These panels serve the needs of drivers and couriers. On-demand pharma apps are successful thanks to well-functioning delivery systems. Ensure that couriers have access to order details, map tracking, and status changes on their smartphones.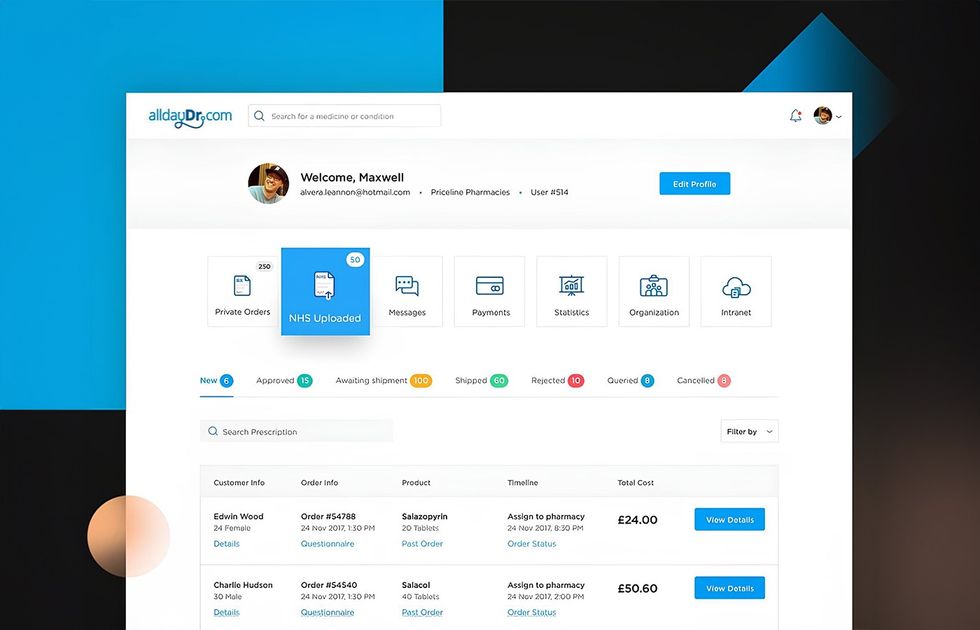 Sign-up and Log-in
This feature is essential and should be as clear and intuitive as in the customer application.
Navigation Feature
Map tracking is used to guide couriers to the destination and choose the most convenient routes. This feature is usually implemented with integrations of platforms such as Google Maps.
Notifications
Push notifications provide couriers with information about new orders and status changes.
Compliance Requirements for a Pharma App
When building your own pharmacy app, you should consider certain legal regulations. Same as healthcare apps, pharma digital products should meet compliance requirements. Their goal is to protect patients' and pharmacy customers' private medical data. Different countries and regions have particular regulations to follow.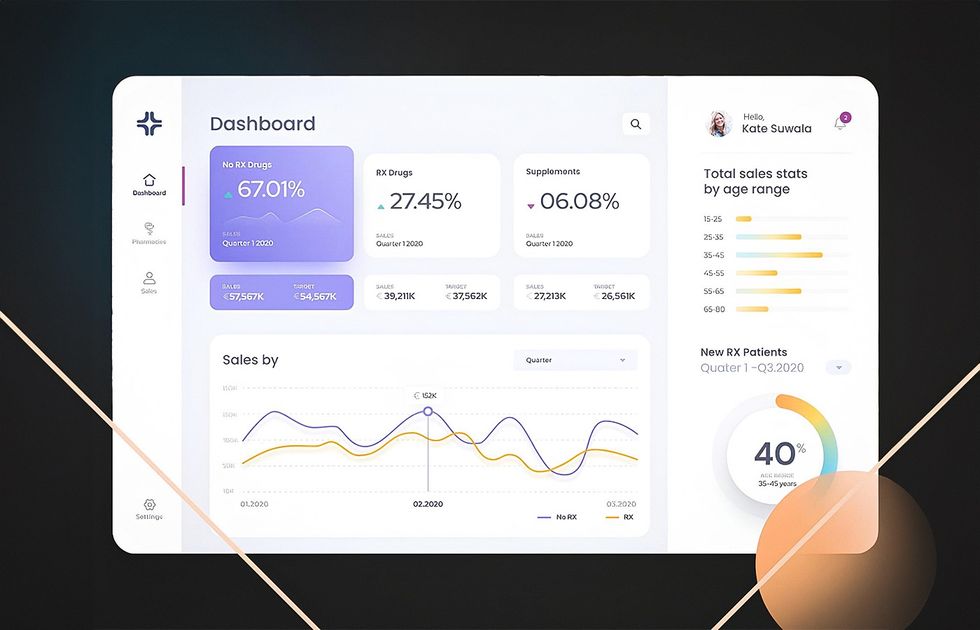 HIPAA
HIPAA stands for Health Insurance Portability and Accountability Act. It's been the main privacy regulation law in the USA since 1996. It ensures that all healthcare providers, including online pharmacies and e-health apps, follow the rules of protected health information security and confidentiality.
GDPR, CCPA, PIPEDA
General Data Protection Regulation (GDPR) is a legal framework regulating data privacy in the European Union countries. It protects all sorts of personal data, including health information. Compliance with GDPR has been necessary for the European healthcare and pharmacy software market since 2018.
Complying with PIPEDA (Personal Information Protection and Electronic Documents Act) is required in Canada.
CCPA (California Customer Privacy Act) is a similar set of data privacy regulations required in the USA.
HITECH
Health Information Technology for Economic and Clinical Health Act came into force in the USA in 2009. In addition to HIPAA compliance, medical and pharmaceutical digital products should follow HITECH regulations to protect data related to EHR (Electronic Health Record).
NIST
NIST stands for National Institute of Standards and Technology. It's a standardized cybersecurity framework that provides a set of guidelines and tools to comply with HIPAA privacy regulations. NIST was specifically developed to maintain security policy for digital healthcare providers.
DSCSA
The FDA (Food and Drug Administration) enforced the Drug Supply Chain Security Act (DSCSA) in the US. Pharmacies should comply with this act to prevent the delivery of unlicensed medications that can be harmful or dangerous.
CSA
CSA is another regulation required from the US pharmacies. The Controlled Substance Act (CSA) deals with numerous aspects of medications storage and distribution. It's about the security of record-keeping, inventory, prescriptions, etc.
Pharmacy App Tech Stack
If you create a pharmacy app from scratch, one of the initial things to decide is what technology to use for its development. Choose a tech stack that will be suitable for all required features. Besides, it's important to select a technology that has a sufficient developer community. Choose a popular and future-proof tech stack that is the most likely to remain stable in the future.
Backend Tech Stack
The most popular technologies for backend development are Python, Node.js, and Laravel.
In addition, you will need certain APIs and integrations, depending on your pharma app's features. Here are the most typical ones:
Search: Algolia, Azure Search, Elasticsearch.
Registration and Log-in: Facebook SDK, Google SDK.
Payment: Stripe API, PayPal API, Braintree SDK.
Push notifications: OneSignal, Airship, Amazon SNS
Location tracking: Google Location API, Google Maps API
Backend development is a time-consuming and complex process.
In-house solutions can be too complex, so it's worth considering alternatives. BaaS (Backend-as-a-Service) is a cloud model that offers a full-fledged backend infrastructure solution.
It includes database management, data storage, API and SDK infrastructure, and all required integrations. Besides, BaaS providers will comply with all necessary security regulations, such as HIPAA standards.
Frontend Tech Stack
It's highly beneficial to make your app accessible from different devices, including custom pharmacy mobile app and web versions. Here are the most reliable technologies you may select, depending on your application's platform.
IOS: Swift, HealthKit
Android: Java, Kotlin
Cross-platform: React, Flutter
Web: Angular, HTML, CSS, React
You can focus your attention on a single platform for your pharma app MVP development. After the launch, it will be possible to expand and scale your audience.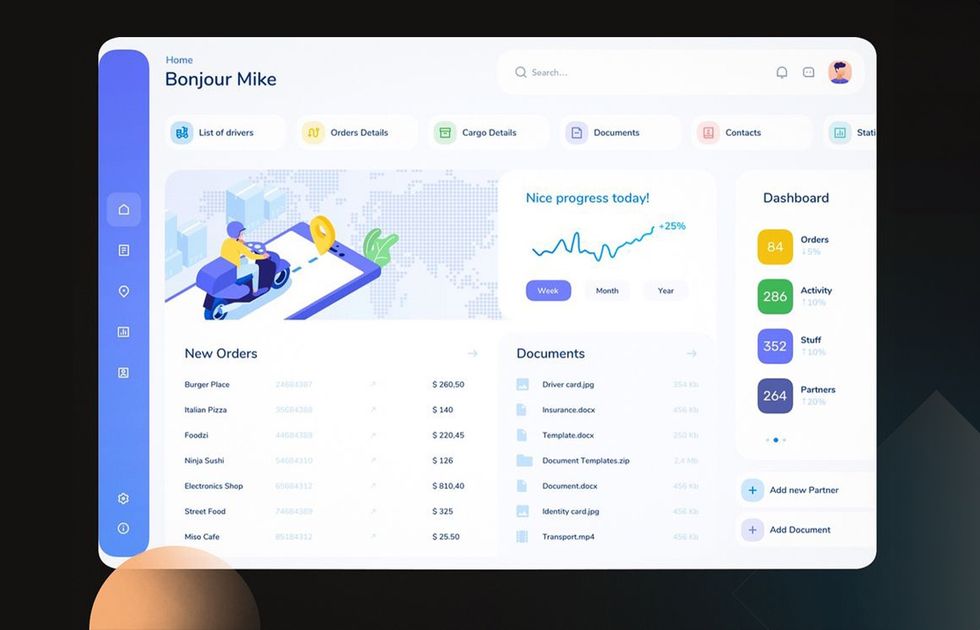 Pharmacy App Development Challenges
You may face various challenges when building an e-pharmacy. It's a complex lifecycle with several stages, each of which requires relevant solutions. Here are the core phases of pharma app development, potential challenges, and the ways to overcome them.
Choosing the Right Technical Partners
Pharma software development has its complications. Building such a product requires certain expertise. Hire a team of pharmaceutical app developers who have relevant expertise in working with similar projects. Pay attention to your future partners' communication and time-management skills.
UI/UX Design Issues
Many underestimate the designing stage. But it's actually one of the determining aspects of building a digital pharmacy platform. Since your audience will be large and diverse, your app should meet all users' needs and expectations.
If the application's UX is overwhelming and not intuitive, clients tend to uninstall the app. The goal is to make it clear and appealing for all types of audiences. In addition, create a fresh and minimalistic UI that won't distract users from the app's core functions.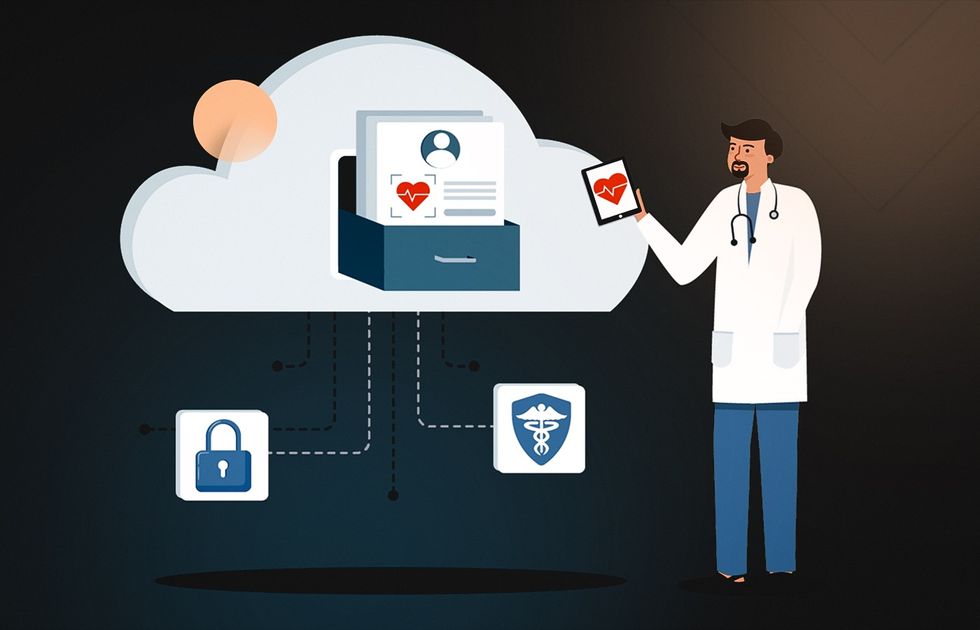 Inflating the Budget
Estimate your budget and try to keep it within reasonable limits. A pharmaceutical app development cost will depend on many factors. Some of them are the complexity of features, the number of platforms, development team location, backend solutions, etc. Here are a few things you can do to cut the costs.
Outsource your pharmacy app development. In-house solutions are much more expensive. Besides, outsourcing teams are often more experienced in working with various projects.
Build a project plan and strictly follow it. Do your best to reduce time to market by optimizing the workflow. Use project management tools to control and enhance the team's productivity.
Instead of resource-consuming backend development, turn to the BaaS solution. It will save you 40-60% of the time and significantly cut the cost.
Test your product regularly. QA specialists will ensure your app doesn't have critical issues that might snowball into a disaster.
Develop an MVP. It will help you check if your pharmacy app is viable and collect early user feedback. Thus, you won't waste your time and budget on moving in the wrong direction.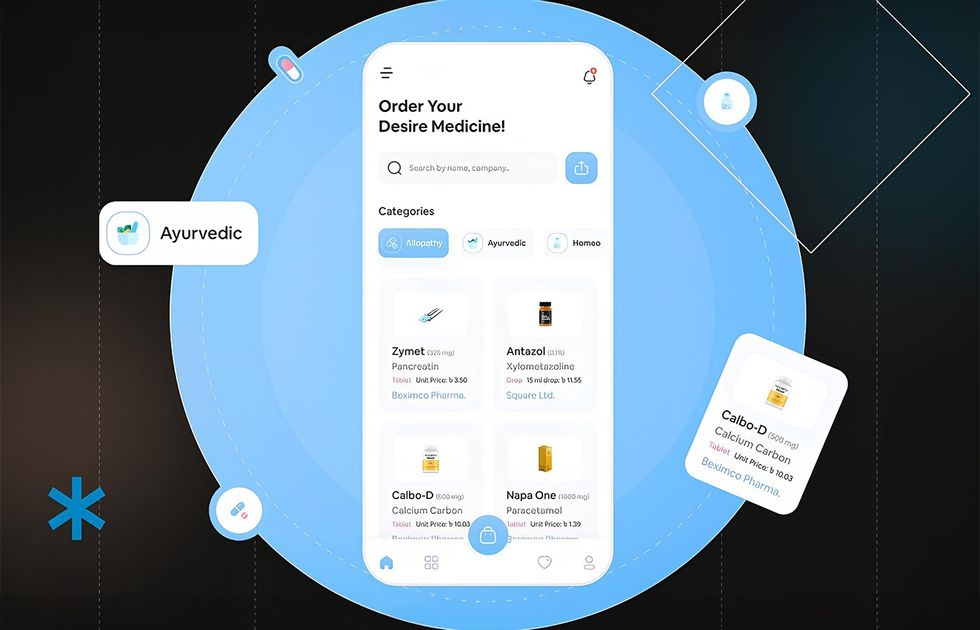 Examples of Our Pharmaceutical App Development
Our team at Acropolium has dealt with various on-demand apps and provided successful solutions for many industries. The following case related to the pharmaceutical field could be useful for you. We will describe real challenges and explain how we managed to overcome them.
Kiosk Software Development for Pharmacy Kiosks
The main objective of this project was to enable the customers to choose and buy the desired medications with the help of kiosk software. Clients should be able to view a catalog, pay with online cards, and order drugs selecting the pickup or delivery option. We had to develop a solution from scratch and integrate it into kiosk devices.
In addition, we were asked to add a video call feature to enable customer-pharmacist consultations. Our client's main challenges were to find a team with sufficient expertise and to integrate third-party solutions.
For this pharmacy software development, we selected React.js, Node.js, PHP, and AWS technologies. Our developers' team managed to come up with a solution to provide video calls feature using WebRTC integration. We tested the product on virtual and real devices several times. As a result, profitability, customer loyalty, and sales have significantly increased.
Boost Your Business with Pharmaceutical App Development
E-pharmacy is a fast-growing and promising industry. However, building a pharma application is not an easy task to accomplish. You should find an outsourcing developers team, learn the market's needs, and prepare a sustainable business plan.
Choose the type of your app and the features you want to be included. Select a tech stack that will meet your app's requirements and have a large developers community. Last but not the least, make sure your pharmacy product will comply with all essential requirements. Medical data can be quite sensitive, so you should offer your customers a secure service.
If you look for a pharmacy app development company with sufficient experience and a dedicated team, we at Acropolium are ready to join your project. We have developed successful solutions for many industries, including healthcare and pharmaceutical segments. Our services include all stages of digital product development, including BaaS solutions and maintenance. Drop us a line for a more detailed consultation on your project!