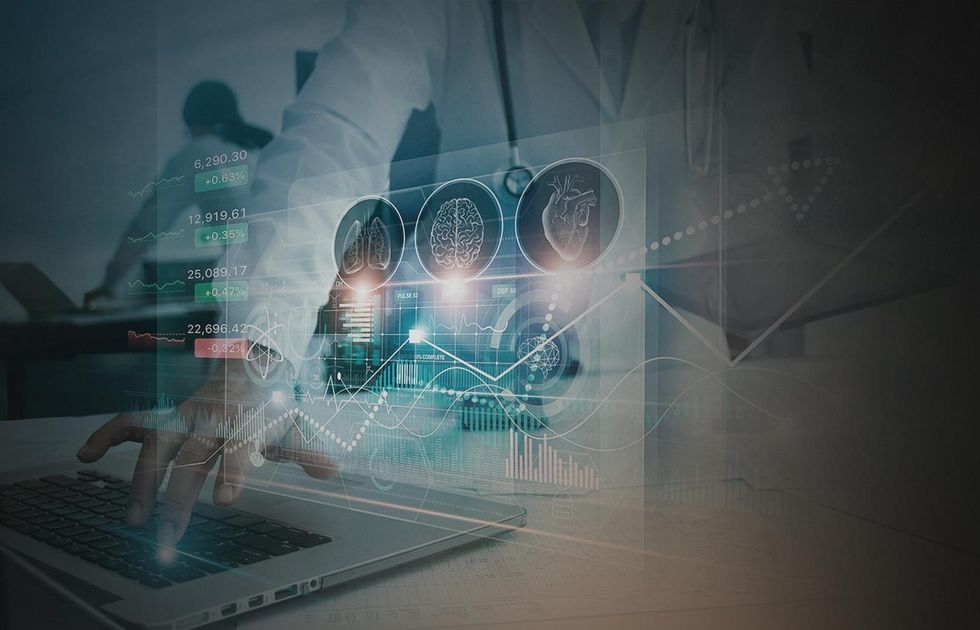 Key Takeaways
The healthcare industry employs management systems to improve health data management, strengthen data safety, and lower operational costs.
Health management systems allow for a well-curated treatment process, better patient safety, quick data analysis, and personalized care.
Healthcare management software comprises technologies like telemedicine, Internet of Medical Things (IoMT), Artificial Intelligence (AI), and various automation tools.
Custom healthcare software enables streamlined workflows, improved patient care, and regulatory compliance for medical companies.
As if the medical industry doesn't have enough challenges… The constantly increasing medical costs, rising patient expectations, tremendous health data pulls, and interoperability demands pile up, bringing even more pain to the already stressed-out field. And the worst part is, using the old ways no longer cuts it, but adds costs and slows the industry down.
Will interconnected healthcare information systems help medical companies meet today's challenges and grow tomorrow? We believe so. They can take over repetitive patterned tasks, offer more efficient ways to handle data, and do tiresome, time-consuming work in seconds. As a result, healthcare facilities alleviate the strain on their medical personnel and improve patient care.
Sure, it's not a silver bullet for all healthcare woes. But once you have a deeper look into the healthcare software market, you'll be able to see what the purpose of health information systems is and how they can help your company. Allow us to guide you.
Needs of the healthcare industry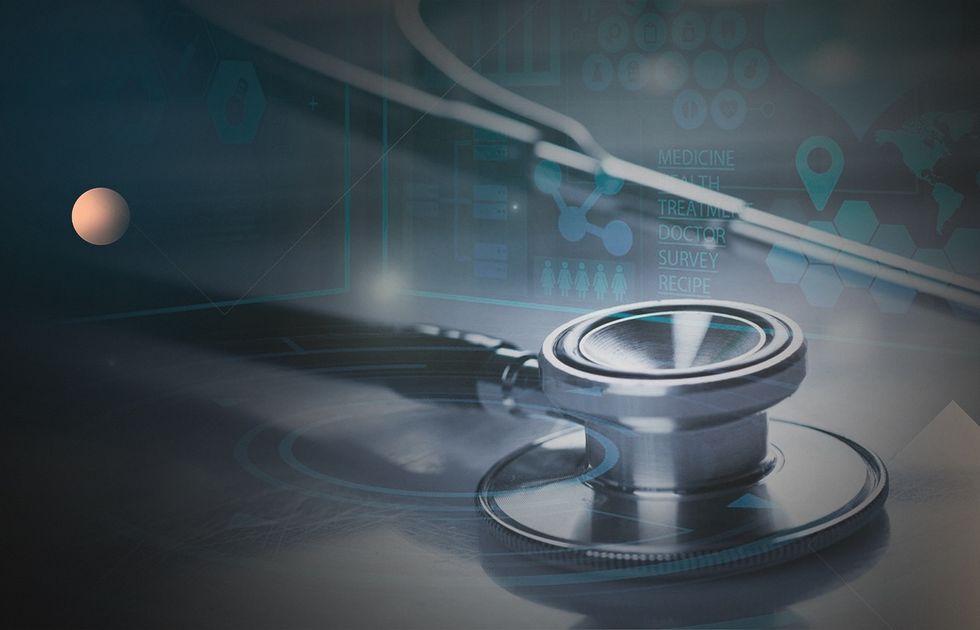 Healthcare is one of the largest industries in the world, and it continues to grow. Fast. Skyrocketing patient numbers, employee burnout, and workforce shortages are the ever-present challenges that push the industry to seek ways to lower pressure while providing exceptional services.
The healthcare industry needs help. And software systems can rise to the challenge by:
Healthcare management software solutions can help address these needs and improve ways to access, transmit, and operate health-related data. And when you look at the recent healthcare data management trends, you'll see the importance of health management information systems.
Healthcare management software development market trends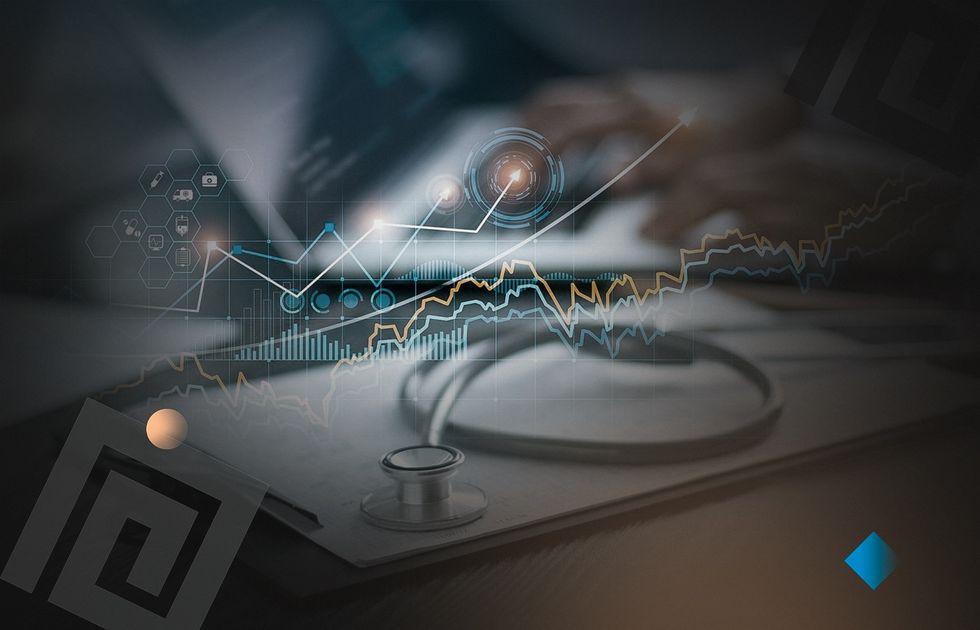 The rise in demand for managing patient information, scheduling appointments, checking hospital inventory, and minimizing clinical errors makes the global healthcare management solutions market grow at 12% annually.
Here are several trends and technologies that fuel this fast market growth.
Telemedicine and remote care
The global pandemic has caused tremendous growth in the market of telemedicine solutions. They bridge the gap between physicians and patients and can significantly improve care for people from remote areas.
Internet of Medical Things (IoMT) and wearables
Advances in sensors, smartwatches, and smart patches paired with artificial intelligence are helping millions detect and manage chronic health conditions using mHealth solutions. Wellness wearable devices are predicted to reach nearly 440 million units as new affordable offerings hit the market and more healthcare providers become comfortable with using them.
AI adoption
The enormous rise in data volumes and the need to process it increases the importance of artificial intelligence and its subsets. The application of machine learning has already shown excellent results in identifying diseases, analyzing medical images, and fostering patient engagement. Another AI subset, natural language processing (NLP), can free physicians from routine tasks like entering clinical notes and help find trends in population health.
Automation
Automation can significantly reduce costs and improve the affordability of healthcare. Fortunately, about 33% of all healthcare-related activities are automatable. For instance, robotic process automation (RPA) and intelligent document processing (IDP) solutions can easily handle administrative routines and perform clinical outcome assessment processes.
Now that you're familiar with the trends, let's see how they reflect in various types of health information systems.
Types of information management systems in healthcare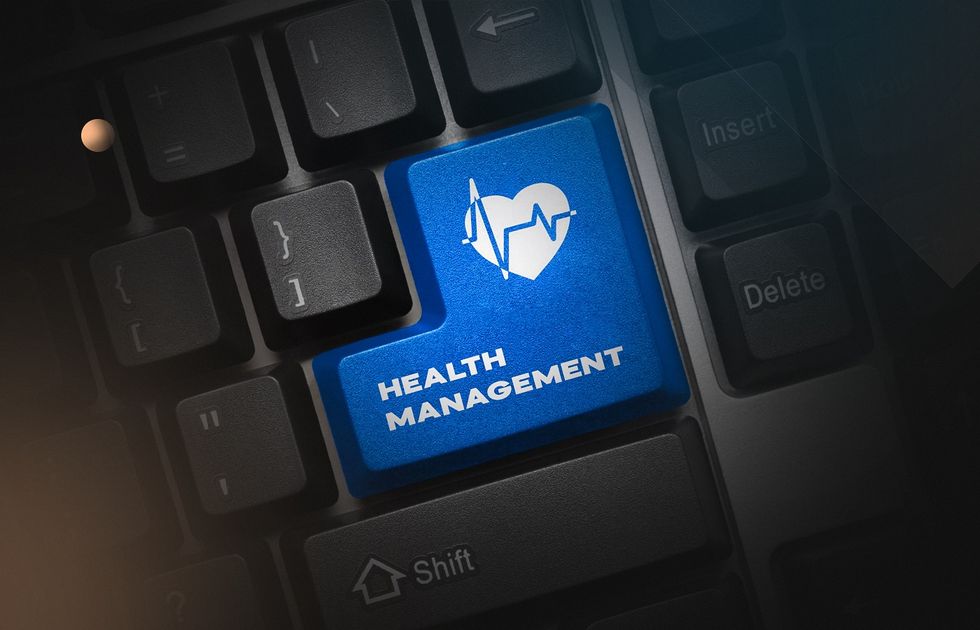 Let's start from the basics — the health information system definition.
A health management information system (HMIS) or healthcare information management system (HMIS) is a collective term for medical software solutions used to streamline different activities of healthcare providers, patients, and medical insurance companies.
Here are the most common examples of health information systems.
Electronic Medical Record (EMR) software
An EMR system is a type of HIMS system that allows healthcare providers within a certain medical facility to track and monitor patient health over a long period. It allows creating, storing, and receiving digital versions of charts with basic patient information, including allergies, medications, diagnoses, immunization dates, and lab test results.
The main drawback of most EMR systems is the lack of interoperability, making it really challenging for patients to transfer their data if they move to a healthcare provider outside their current network.
Electronic Health Record (EHR) software
EHR software lets healthcare providers securely access, store, manage, and share patient medical records. EHR records include images, scans, insurance information, and even data imported from personal wellness devices, which gives doctors a more holistic view of the patient's health.
Unlike EMR, EHR software allows sharing PHI with multiple providers, including pharmacies, laboratories, and insurance companies.
Order management system (OMS)
Order management software is one of the types of health management information systems that allow automated communication between healthcare facilities and pharmacies. It provides pharmacies with patient needs, allergies, or drug history and improves patient safety by reducing order errors.
According to US legislation, all manufacturers are required to have an electronic system that can track all packages of prescription drugs throughout the entire distribution chain. OMS lets pharmaceutical companies comply with these requirements and generate serial numbers, scan product item barcodes, and print labels.
Practice management software
This software helps clinicians manage the practice's day-to-day activities, including updating EHRs, scheduling and tracking appointments, sending insurance claims, processing payments, generating reports, or performing back-office functions, such as accounting.
Typically, these solutions have a built-in EHR, support integrations with third-party tools, and comply with industry-specific laws and regulations.
Customer relationship management (CRM) system
One of healthcare information systems examples is a hospital CRM that covers patient tracking, treatment pipelines, reporting, financial transactions, and marketing campaigns. It allows healthcare providers to create a comprehensive profile of their patients.
To serve the healthcare industry, a CRM should be HIPAA compliant, providing strong access controls, and user authentication.
Healthcare learning management system (LMS)
Such health information systems help medical practices provide continuous education to their staff. LMS software lets practitioners build training modules, create course catalogs, schedule and assign courses, and track their status. Medical staff, in turn, can collaborate, learn, and share insights everywhere and anytime.
LMS is a must for healthcare workers to be on top of new healthcare requirements and operating processes, gain new knowledge, and develop new skills.
Medical billing software
This HIMS software helps healthcare providers create and manage invoices for their services. It takes over tasks like verifying patients' insurance and processing claims and payments.
The software can integrate with an EHR and a practice management solution. Medical billing software helps providers increase the accuracy and speed of the billing process, thus minimizing the number of denied claims and increasing collections.
Patient engagement software
This type of health management systems software can help healthcare providers build a collaborative patient-doctor relationship and facilitate the patient's active participation in maintaining their health. It can improve healthcare accessibility and help patients maintain their at-home medication or therapy regimens.
Patient engagement software can include scheduling, appointment reminder, chat, reputation management, knowledge base, outreach, and marketing features.
Healthcare analytics software
This software turns health-related data into actionable insights, which can help healthcare providers improve their organization planning and improve patient outcomes.
Usually, it easily integrates with EHR or practice management solutions to provide comprehensive data reporting or even predictive and prescriptive analytics.
Yet, leading and managing medical practice isn't limited to one tool only. You should find and adopt the right mix of healthcare information and management systems (HIMS) to smoothen and improve your business flows. Read on to see what benefits you could have if you mix them right.
Benefits of health management systems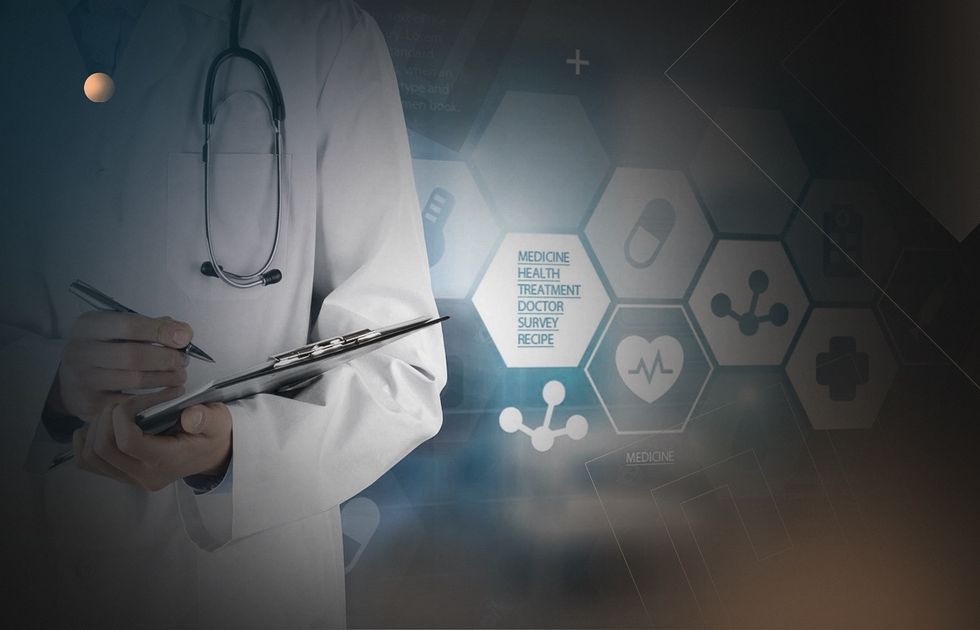 Here are the major benefits of health information system adoption.
Coordinated treatment process. Healthcare information systems streamline PHI sharing between healthcare providers and facilities. They ensure that each provider works with up-to-date, complete patient data, guaranteeing prompt service and proper medical treatment.

Improved patient safety. Certified HIMS software can reduce the number of medical and prescribing errors through the use of medication alerts, clinical flags, and reminders. For example, the tool can show an alert when a doctor administers a medication to which a patient has a known allergy.

Quick data analysis. Health information systems empowered by ML algorithms can analyze patients' records fast, alert doctors of anomalies on the fly, and even flag possible diagnoses.

Minimized operational expenses. AI-powered healthcare information systems can automate booking, billing, patient reminders, claim management, and other routine tasks. According to the CAQH report, it saves the US medical sector $122 billion annually.

Personalized care. Today's patients expect healthcare to provide a retail-like experience — personalization, immediate communication, and PHI available at their fingertips. Adopting a healthcare management system lets medical companies provide more personalized care.
Now that you know what hides behind a health information management system definition and the benefits it can bring to your business, let's see how to build one.
Healthcare management software development step-by-step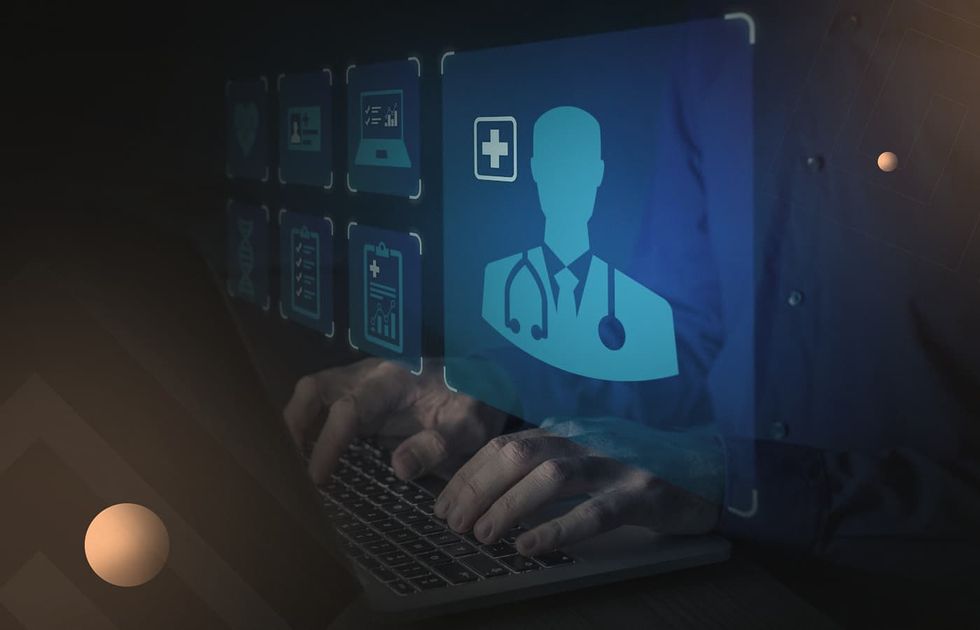 Building a custom health information management system requires a skillful team of tech and business experts with deep knowledge of healthcare trends and technologies.
Generally, the process includes the following steps:
Discovery. The software development agency gets to know the client's idea, challenges, and needs. Then, it builds a project roadmap, creates a plan, chooses the technology stack, and provides time and cost estimates.

Implementation. That's where all the magic happens: the team sets up servers, develops features, and ensures security in healthcare information systems.

Testing. Testing of the final product happens at each development cycle (usually every 1-3 weeks). It includes external functional testing, working capacity check of the product under load, and profiling the main modules.

Release. Once the final product is fully tested, compliant, meets your organization's demands, and has all the necessary documentation, it's ready for release.

Further product support and maintenance. To comply with the constantly changing regulations and grow with your company's needs, the software has to be under the constant supervision of experts.
It may sound complicated, especially when compared to using an out-of-the-box solution. But custom healthcare management system development has its perks.
Why choose custom healthcare software development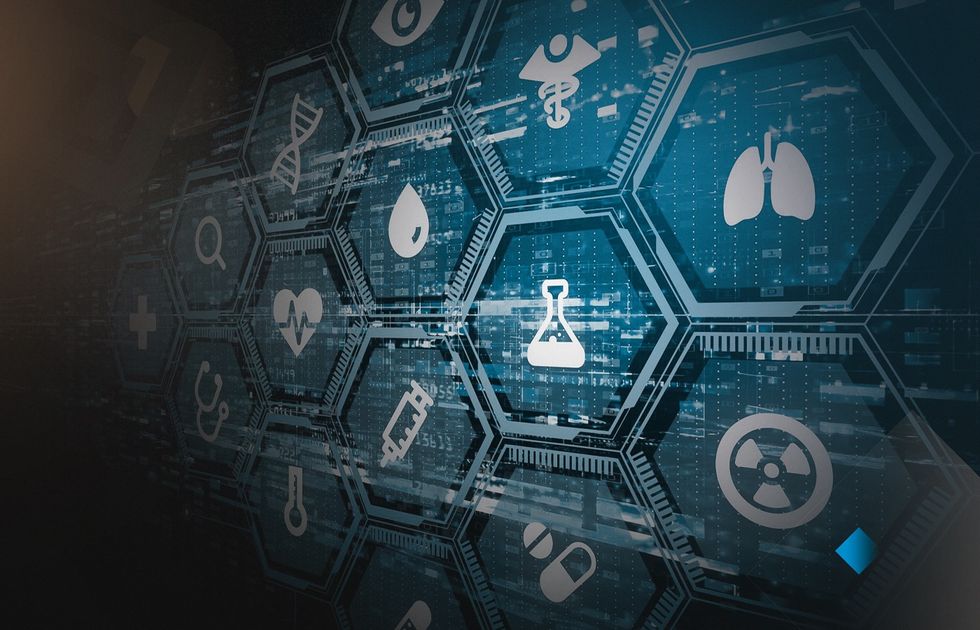 Building a custom healthcare management system lets you align with every function and operation within your organization. Here are just some of the reasons to choose custom healthcare management software development:
Cost saving. Bespoke software requires time and cost investment. But ready-made healthcare software can come with an even heftier price tag due to recurrent subscription fees, additional tool integrations, buying new features as the business grows, and unnecessary functions.

Perfect fit. A custom HIMS is tailored precisely to your organization's needs. It lets you automate tasks, integrate processes, and expand features to cover your organization's workflows.

Scalability and flexibility. Ready-made HIMS is often hard to scale. Custom solutions can offer you options to modify features or scale up as your business grows.

Support. Third-party HIMS providers may stop supporting their solution. Building custom health management software lets you push updates or implement changes whenever needed.
But to fully reap the benefits a custom HIMS can offer, you need to partner with a reliable software development company.
Healthcare software development companies: How to choose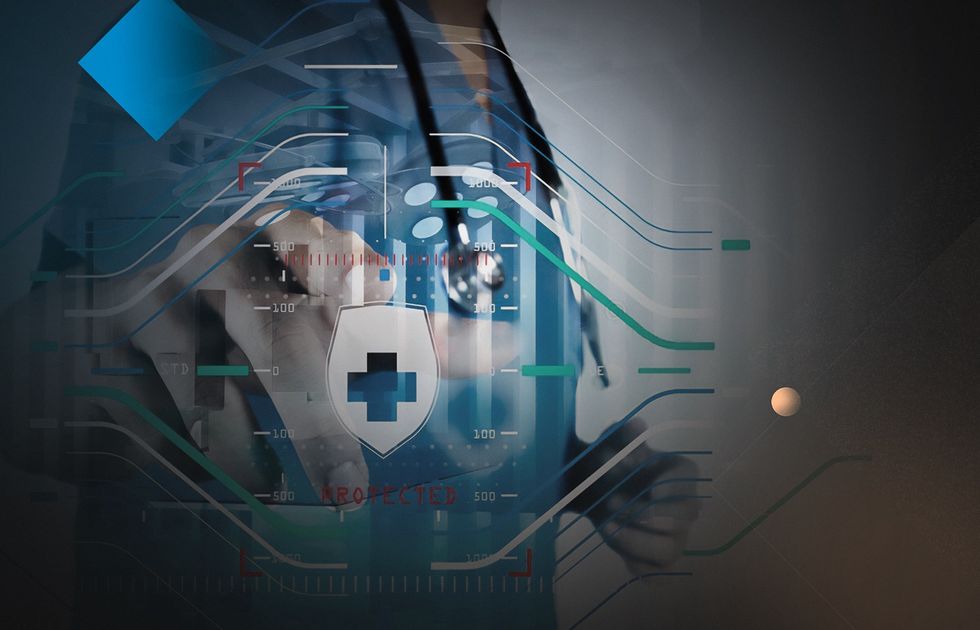 Finding a suitable development company is always a challenging task. Here are several pieces of advice that can help you shortlist ideal candidates:
Check the company's technical expertise. Your outsourcing partner must have sufficient expertise in healthcare software development and know how to use specific technologies (for example, WebRTC for implementing video conferencing).

Discover their industry knowledge and experience. To build successful HIMS software, the development company should have profound domain expertise. Look for similar projects the tech agency has worked on and read client reviews on independent platforms like Clutch.co or Goodfirms.

Check how they guarantee security and regulations compliance. Healthcare software solutions process enormous volumes of PHI, and breaches may lead to penalties and financial losses. Ensure your future development partner knows how to secure PHI and comply with international security regulations like HIPAA, PCI, and ISO.
Yet, a perfect fit isn't only about finding an experienced, reliable partner. Another, no less important factor is the price. Read on to see what factors contribute to healthcare management software costs.
How much does custom healthcare software development cost?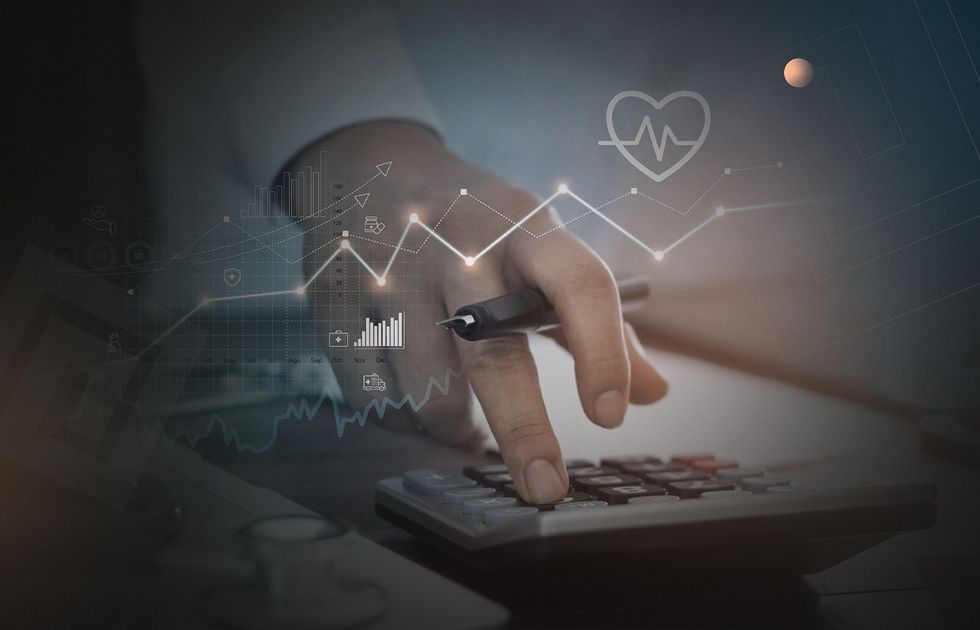 Jumping on a custom HMIS development comes with a price tag. The final price depends on a variety of factors, among them:
Project complexity and size. The more features your HIMS solution needs for its first launch, the more the development can cost you.

Necessary technologies and expertise. Highly customizable apps with intense backend processing will require complicated frameworks and a high level of expertise, which is expensive.

Maintenance and support. Your investment in development doesn't stop with your product's release. Post-release maintenance, software modernization, and feature optimization will also require investment.

Rates in the selected market. The difference in hourly rates for development across countries can be staggering. Luckily, custom software development outsourcing allows you to choose a destination where the salary rates will fit your budget.
Depending on all the factors we've mentioned, developing the first version of your healthcare management software project may cost you anywhere from $50,000 to $150,000. But it can also be less or more - each case is unique, just like your healthcare business.
Why choose Acropolium?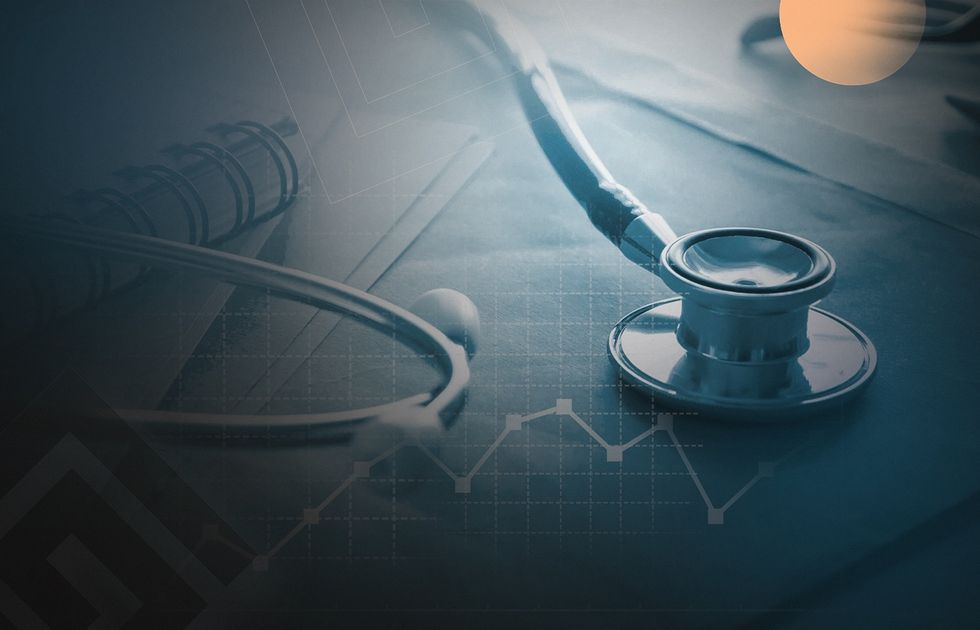 Acropolium is an experienced vendor with a long track of successful, high-quality projects delivered to the healthcare industry. Our team has a strong expertise in building different types of health information systems, including hospital management, telemetry, telehealth, e-prescribing, claim management, pharmacy kiosks, EHR/EMR solutions, medical chatbots, and patient portals.
We know how to securely handle sensitive PHI and ensure compliance with global healthcare industry standards, such as HIPAA and HITECH. Acropolium also follows GDPR and ISO 9001 standards to guarantee data safety and help you avoid financial and reputational losses.
Our company can deliver full-cycle software development of your product. We work according to the development-as-a-subscription pricing model that helps you plan your budget smartly. It includes all services and a dedicated team of professionals you need for your custom healthcare software solutions.
Portfolio
Acropolium's team has a proven track record of delivering custom healthcare solutions:
On top of that, our developers have a strong expertise in using AI, following HL7 and FHIR sets of international standards, and using serverless solutions. So we know how to secure PHI, what needs to be done to provide interoperability, and how to automate administrative tasks.
Final thoughts
The healthcare industry needs to manage its data and resources securely and efficiently while providing coordinated healthcare. Various types of healthcare information systems can cater to those needs, speed up information exchange, improve patient safety, and make healthcare more affordable and accessible.
While it's hard to integrate and operate several solutions, you can develop your own custom healthcare information management system that would perfectly fit your organization needs.
Acropolium will have your back whether you already have a solution to expand with new modules or want to build a health information management system from scratch. Drop us a line today!
Sources of information