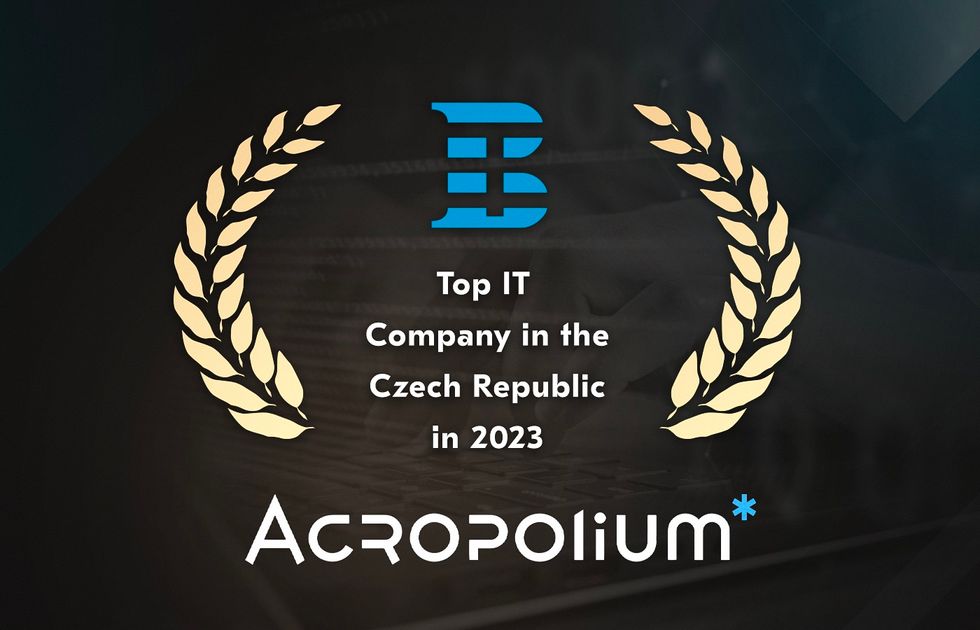 Acropolium is pleased to announce an honorable mention in TechBehemots' list of the top IT companies in the Czech Republic.
We are proud to head the list of 93 capable IT companies specializing in custom software solutions, web development, and business digitalization. Committed to delivering tailored services, our agency is ranked in the top 35% among 43,000+ IT companies on the platform.
TechBehemots has recently recognized Acropolium as the #1 Enterprise App Modernization Company in the Czech Republic. The platform now recommends us as a reliable software solutions provider, giving our profile a 7/8 rating. The monthly expert evaluation is based on our partner's reviews, proven market expertise, and consistent cost-efficiency.
Other factors contributing to the rating encompass:
Specialty
Client focus
Industry focus
Company values
Our Latest Achievements
TechBehemots is one of many analytics hubs that have validated our expertise in delivering high-quality software development services. Such renowned business research firms as Clutch.co, TechReviewer, and SuperbCompanies have also bestowed numerous awards upon Acropolium:
Acropolium has established a strong reputation for excellence in the software development industry. Having earned ISO certification and recognition from business research platforms, we demonstrate our determination to service quality and efficiency.
About TechBehemots
TechBehemoths is a well-known platform that evaluates and ranks technology companies across diverse industries. The company holds a prominent position with a rich history and extensive influence in the sector.
Through in-depth analysis and assessments of companies' capabilities, expertise, and client satisfaction rate, TechBehemoths regularly publishes relevant ratings. Their comprehensive research encompasses various technology domains, offering valuable insights to businesses searching for a verified vendor.
About Acropolium
Acropolium is a reliable IT outsourcing and development partner with over 20 years of experience. With 220+ development projects of diverse complexities completed, we deliver sophisticated solutions.
As a recognized top IT company in the Czech Republic, we provide comprehensive web, app, and bespoke software development services. Our agency offers a flexible subscription service to cater to our partners' requirements.
Contact us for a top-tier dedicated team that meets your project's needs and fits the budget!