This article for decision-makers describes when and how you can win if your team hire a cloud engineer. You'll also find some tips about the hiring process, such as special requirements and typical interview questions. On top of that, you'll discover when it's better to use outsourced cloud consulting services instead of hiring.
A key 2022 trend is the skyrocketing demand for cloud computing adoption. According to a recent Flexera report, 90% of companies admit that COVID-19 has increased their cloud usage or accelerated migration to the cloud. The boom has resulted in a high cloud spend, which companies are struggling to handle, and a growing interest in the benefits of hiring a cloud computing developer.
Flexera's research shows that public cloud spending exceeds business budgets by an average of 24%, and respondents expect that their budget will increase by 39% within a year. Unsurprisingly, effective cloud management and cost optimization are high on the agendas of business leaders the world over. The good news is that these are precisely the issues a cloud engineer can address.
"Clouds have been evolving at lightning speed over the last decade. Now, every cloud is an ecosystem of various services: storage, virtual machines, Kubernetes, gateways, balancers, and many others. To understand this system, engineers need time to build expertise and experience, which is almost impossible if they deal with coding at the same time. This is when cloud engineers should come into play."
Acropolium's experience in cloud systems has confirmed the key benefits companies can gain if they hire cloud engineers. These are:
Time savings. Server management involves many tedious tasks. When management shifts to the cloud, vendors handle troubleshooting, maintenance, and backups. This gives cloud engineers more free time to focus on tasks related to system optimization and customization, which are crucial for a company's growth.

Cost savings. Cloud engineers have a good understanding of cloud functionality, allowing them to use a company's budget and resources more effectively. Acropolium's experience has shown cloud cost reductions of 10-15% right off the bat for e-commerce and real-time operating systems.

Accelerated cloud migration. Research shows that poor cloud skills will delay cloud migration for half of organizations by two or more years. Read about how to move your software to cloud.

Effective collaboration. Cloud engineers are involved in both software development and risk management, which means they also guide other teams to build better cloud competence.

Higher security. Cloud engineers ensure that systems operate according to a company's security guidelines. What's more, properly built and maintained cloud systems offer more security, even compared to private clouds and data centers.

Best practices for deployment. Cloud engineers are abreast of technology advances and can provide recommendations on new solutions, best practices, and strategies when assisting developers on technical tasks.
Still, despite the benefits, a dedicated engineer is not always a silver bullet — and in some cases, hiring cloud engineers can be excessive. The question is not just what cloud expertise can do, but also when to adopt an engineer and how to do it effectively.
We've outlined our answers in the rest of this article.
Read also: Best cloud computing platforms to choose from in 2022.
When do you need to hire cloud engineers?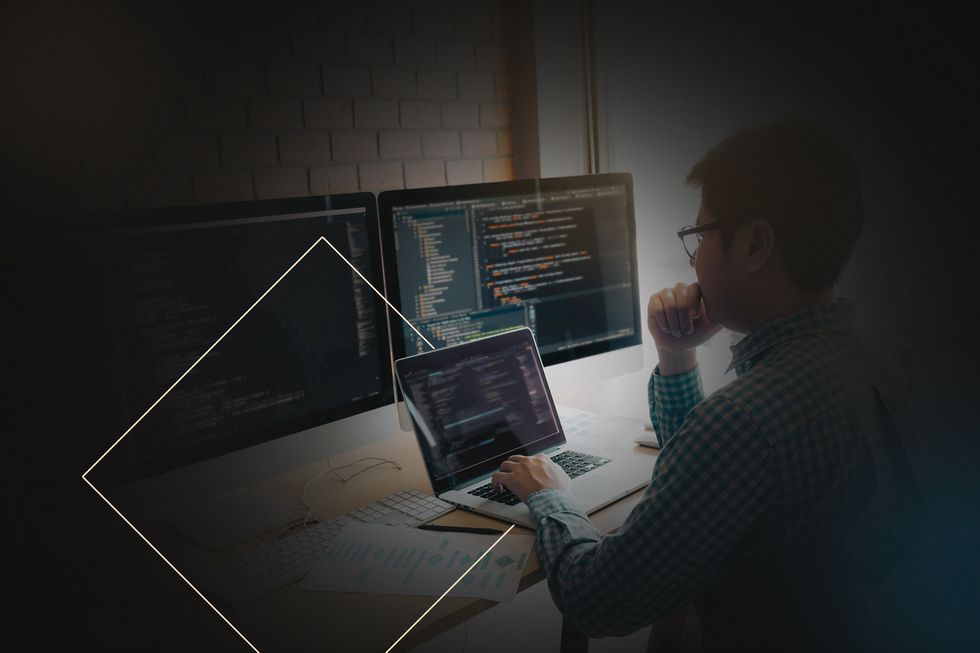 The short answer is that large-scale companies with complex systems and multiple clouds will benefit the most from hiring a cloud architect or engineer.
For smaller projects, a systems administrator or developer will be enough. Another point to consider is whether your company works with sensitive data. If it does, cloud engineers and architects will improve system performance and reduce its vulnerability to cyberattacks.
Here's a more detailed look at some common signs it may be time for you to hire a cloud computing engineer.
Your cloud spending is high
If your cloud spending is constantly over budget, consider hiring a cloud architect to optimize your cloud system. As an example, one Acropolium client was spending several thousand dollars a month on a simple project because his developers had set the highest data security level. However, the company's data were open and public and did not require such high security.
You have large, complex projects
If your company has large-scale projects which use many resources and cloud services (typically more than 10), software developers will likely lack the cloud skills necessary to keep high performance and security within budget.
By way of explanation, just take a look at the number of services offered by the most popular public clouds. AWS offers nearly 300 services and tools, and most of them have more than one option to choose from. Microsoft Azure's service count is nearly 250, while Google Cloud Platform offers more than 100. What's more, each provider regularly announces changes, upgrades, and new services. AWS had over 145 new launches in 2020 alone!
The result is that developers and administrators simply can't keep track of the growing count of services on offer. The problem gets even bigger if you are working with several clouds simultaneously.
You have a multi-cloud environment
If your company uses several clouds, cloud engineers and architects are generally a good solution for managing all of them effectively.
Flexera reports that around 90% of organizations prefer a multi-cloud strategy, with 82% of them choosing both public and private clouds. Considering this and the growing diversity of cloud services, a multi-cloud environment is where cost optimization will matter the most. Load balancing is one example: a system may need a load balancer to distribute requests across multiple virtual machines. A developer with inadequate cloud expertise may end up using too many or too few resources, which affects cost and software performance, respectively.
You need custom cloud development
Your company will need a cloud engineer to build personal cloud storage hosted in your data center or on hosting platforms such as Hetzner or OMV. Custom clouds are usually built using the OpenStack platform, which lies outside the skill set of most software developers.
You need higher security
Cloud engineer expertise is crucial when you work with sensitive data such as in health or finance, and you need to minimize the risk of breaches and cyberattacks.
If your company is in any of the situations above, you stand to gain if a cloud engineer joins your team. The problem is that finding an expert can be a tough process. In the following sections, we'll look at how to hire a cloud engineer that suits your needs.
Read also: FaaS vs BaaS comparison.
Hire in-house cloud computing engineer or outsource?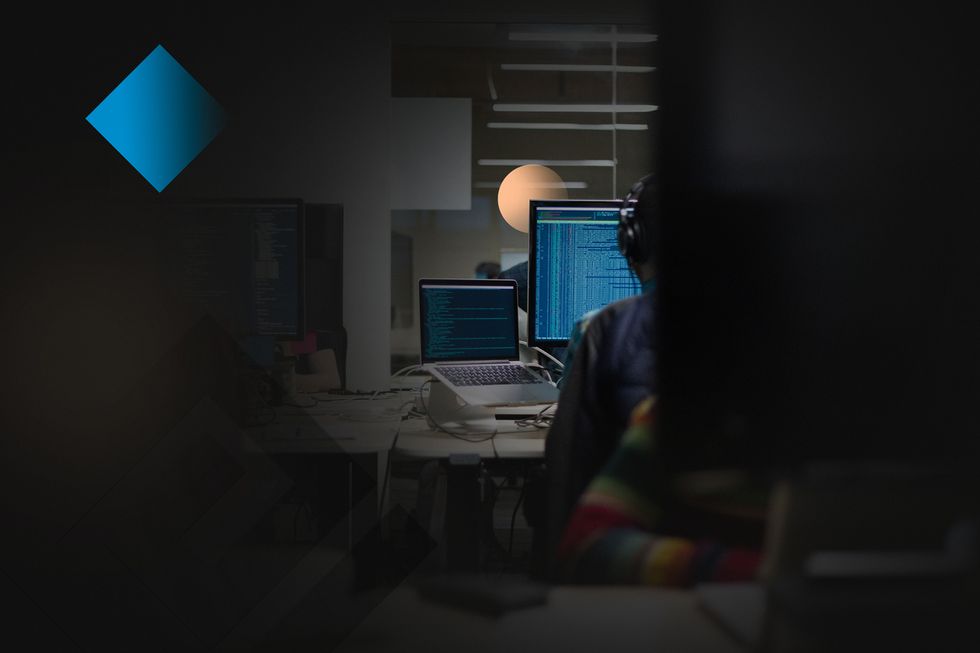 Building your own team of cloud engineers is challenging, so outsourcing makes a lot of sense: it can give you expertise without the organizational and financial costs of bringing specialists in-house. But in some cases, in-house can still be an option.
Here's a summary table of the main pros and cons, which we'll look at in more detail below.
Pros
Cons
Outsourced cloud engineer

Higher experience and expertise
Broader specialization
Larger talent pool
Lower management burden
Flexibility
Organizational cost savings

Lack of communication (though it depends on the specialist`s experience)
Narrow specialization of some vendors

In-house cloud engineer

Better communication with other teams
A better option if your company is specialized in cloud computing

Higher cost
Smaller talent pool
Narrow specialization
Management burden
In-house hiring
Consider building an internal team of cloud specialists if cloud computing is within your company's expertise. Team members often (though not always) tend to cooperate more willingly with full-time cloud engineers than outsourced specialists. If neither of these benefits apply to your situation, outsourcing may be a better option.
Cloud development team
Expertise and experience. Outsourced cloud engineers tend to have worked on a wide range of projects across different industries. This gives them better expertise and experience compared to specialists who've been working in the same company for years performing mostly routine tasks. Still, not all outsourced engineers have diverse expertise, and many outsourcing companies focus only on certain tasks or industries. The best option to benefit from wide expertise is to outsource a cloud consultant.
Consultants acquire greater expertise through their work on different cloud challenges and problems. What's more, they collaborate closely with other company teams to solve specific problems, maintain high system performance, and improve security.
At Acropolium, we use this strategy to train specialists, ensuring that they are savvy and stay abreast of cloud computing technologies. Years of experience have shown us that the consulting approach works best for improving our specialists' knowledge.

A larger talent pool. With outsourcing, you aren't limited to a certain territory and can enjoy working with world-class specialists.

Salary. Outsourcing is often a more cost-effective option. Though you still can find savvy in-house cloud engineers, it's often harder (and in our experience 1.5-2 times costlier) to convince them to accept your job offer.

A lower management burden. Outsourcing vendors usually handle a good degree of management by themselves. In contrast, you'll need to keep track of your in-house engineers, including their performance, tasks, plan compliance, and deadlines.
Hopefully, your choice between in-house and outsourced cloud talent will now be clearer. What's harder is choosing a specialist with the right set of skills, which is what we'll look at now.
Read also: Benefits of serverless architecture.
Requirements and skills for a cloud engineer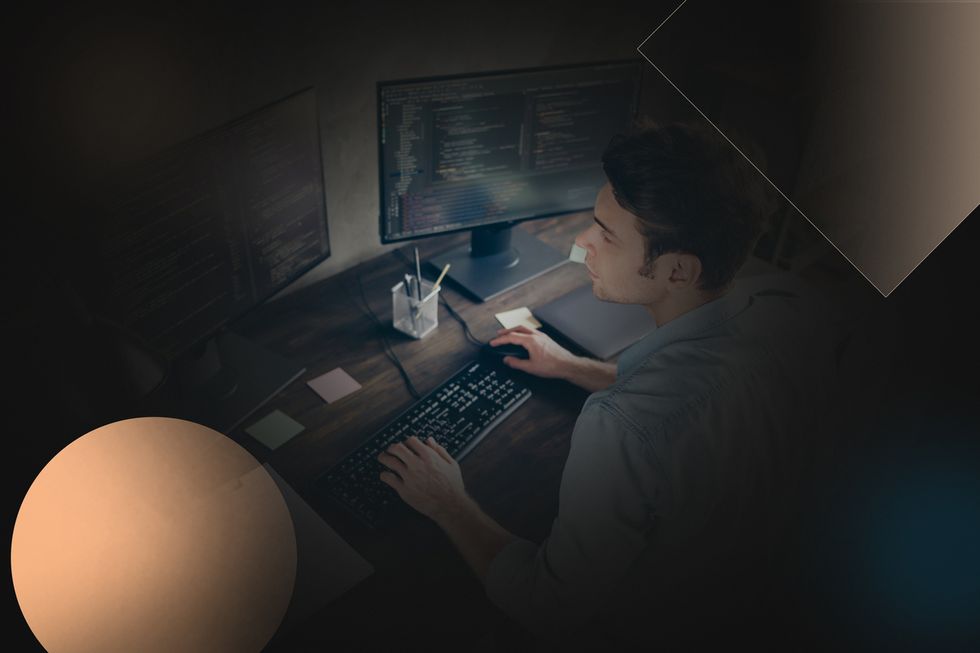 Cloud engineers need a mix of expertise, as they're responsible for cloud infrastructure, cloud software development, cloud systems, and network engineering. Here's a list of some of the main skills you'll need to check for in your candidates.
Hard skills
For cloud engineers, knowledge of cloud services and tools is a must, but they should also be well versed in software development, automation, virtualization tools, and more. Obviously, you should also check for computing skills that are specific to your company and mention them in your job description.
A candidate's competence in cloud computing should include expertise in:
Cloud service providers. Look for at least three years of experience working with the most popular providers: AWS, Azure, and Google Cloud Platform.

Cloud storage. Whether your company needs personal, private, public, or hybrid storage, a savvy cloud engineer should know them all. For instance, S3 and Glacier in AWS; and Data Lakes, blobs, and queues in Azure.

Cloud networking. Given the growing demand for cloud networking, a cloud engineer will often need to build automatic adjustment procedures.

Cloud security. Look for expertise in maintaining security and preventing cyberattacks. Read how can cybersecurity threats in the hospitality industry be avoided.
The ideal skill set is not limited to just cloud computing. Make sure that your candidate is well versed in the following:
Programming languages. Python, JAVA, .NET, SQL, XML, C#, Groovy, etc.

API and web services. Cloud architecture is based on API or web services, so your candidate should have related knowledge.

DevOps expertise. Your development and IT operations teams will likely have different skills and goals, not to mention a different idea of the cloud migration process. This is where DevOps skills come in handy for a cloud engineer to balance all teams.

Linux and Microsoft servers. Check for experience working with both Microsoft and Linux server-based operating systems.

Automation tools. These should include tools for scripting and orchestration, such as PowerShell, Ansible, Puppet, Chef, and Jenkins.

Virtualization technologies. Examples are VMware and Microsoft Hyper-V.

Containers. Examples are Kubernetes and Docker.

Regulatory standards. Examples are HIPAA, HITECH, and PCI DSS.
Soft skills
In addition to having technical expertise, a candidate should have specific soft skills and personality traits.
Collaboration skills. A cloud engineer often works together with various teams in your company, including developers, data scientists, and business analysts. Look for evidence that your candidate can collaborate with other people effectively.

Industry and determination. Cloud engineers need to be attentive to details, for example, to ensure they don't miss any parameters when setting up a system.

An eye on new trends. Cloud engineers need to be able to learn fast and keep abreast of new requirements, technologies, and updates. This is crucial if you don't want a sudden system failure. For example, AWS recently changed its Key Management System (KMS), including access keys and secret codes, and cloud engineers needed to alter the code accordingly.
This is not an exhaustive list of cloud computing expert requirements, but it's a good start for narrowing down your list of candidates. Now let's turn to how to interview your candidates.
Read also: Best serverless backend providers.
How to run a cloud engineer interview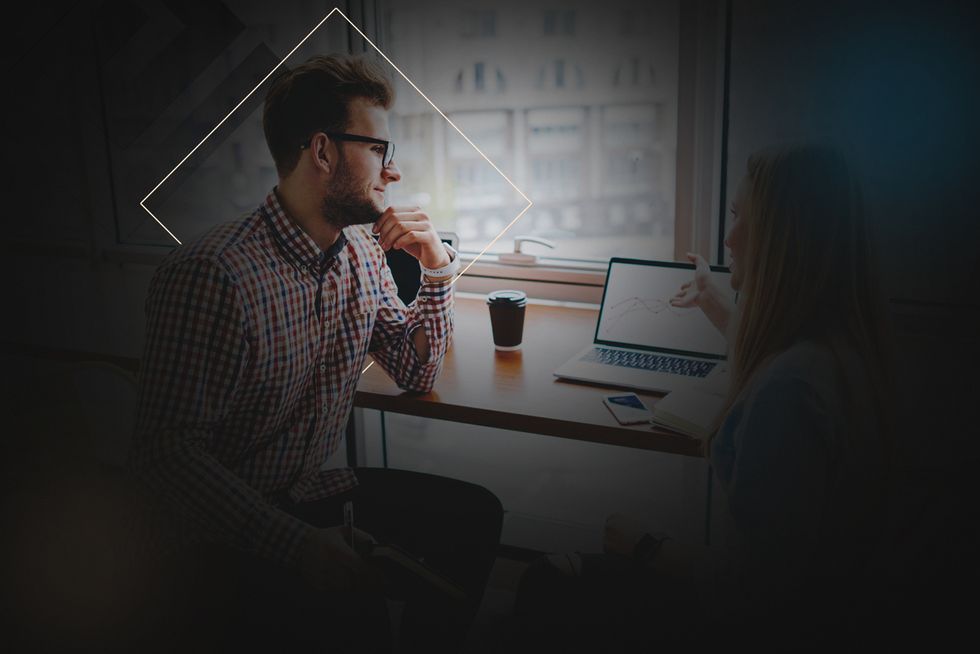 During the interview, focus on your candidate's approach, communication skills, and the non-technical aspects of the role. To assess expertise and experience, run an assessment test before the interview. This will save you time (and headaches).
Your assessment test could include technical questions such as:
Which programming languages do you know?
Do you have experience working with Linux servers?
Do you have experience building personal clouds?
Name the main service models used for cloud computing.
Do you have experience working on websites?
Start the interview once you have understood your candidate's expertise. During the interview, you can validate the assessment test and check your candidate's attitude. Here are some good questions to ask.
Ask about their most challenging projects
This question will check your candidate's approach to challenges. Aim to establish:
Do they search for creative and non-standard solutions when facing challenges? To check this, you could ask how they would solve a standard task. Remember: your candidate should be creative but not complicate things.
How enthusiastic are they about challenges?
Are they afraid of failures?
Do they think analytically?
Ask about their mistakes and the critiques they've received
This question will help you understand how the candidate avoids mistakes in his work and his attitude toward criticism. Aim to establish:
What helps them avoid mistakes (quality control, testing, troubleshooting, collaborating with other teams, etc.)?
Do they demonstrate a careful approach to errors and mistakes?
Can they handle criticism adequately?
Will they be able to learn from their mistakes?
Are they self-confident or humble? Do they demonstrate a balance of both traits?
Ask how they collaborate with colleagues
Cloud engineers should be able to serve as a resource and willingly share their knowledge about the intricacies of cloud computing. Aim to establish:
Does the candidate show enthusiasm for mentoring colleagues?
Can they explain their decisions rationally and with confidence?
Can they be patient with colleagues who do not understand or ignore advice?
Can they convince colleagues to follow their advice or recommendations?
Read also: Use cases of BaaS.
Acropolium's experience
At Acropolium, we have more than ten years of experience working with cloud computing service providers such as AWS, Azure, GCP, Heroku, Digital Ocean, and Rackspace. We focus on complex projects, consulting, and audits, including cloud engineer consulting and cloud optimization. This has given us a deep and wide expertise, which is not limited to one industry or a narrow range of tasks.
In particular, our projects have brought significant benefits to clients in terms of:
Cost reduction. Two separate projects brought client cloud spending down by 80% and 90%, respectively.

Cloud optimization. We improved the performance of a client's well-designed cloud by removing unnecessary code.
We willingly share our knowledge and expertise with other business teams, developers, and team leaders, so that they have a better understanding of the cloud system they work in.
What's next?
The skyrocketing demand for cloud computing is here to stay, pushing companies to migrate more workloads to the SaaS and cloud. This has resulted in increased cloud spending and less effective cloud performance. This article covered how to hire a cloud engineer who can solve such challenges and help your company succeed in the new world of cloud-based computing. Plus, it outlined when it's better to outsource cloud engineering.
Whether you're looking to hire cloud engineers or you'd like a consultation to show how effective (or costly) your cloud system is, Acropolium cloud development team is here to help. Just contact us to start the conversation.