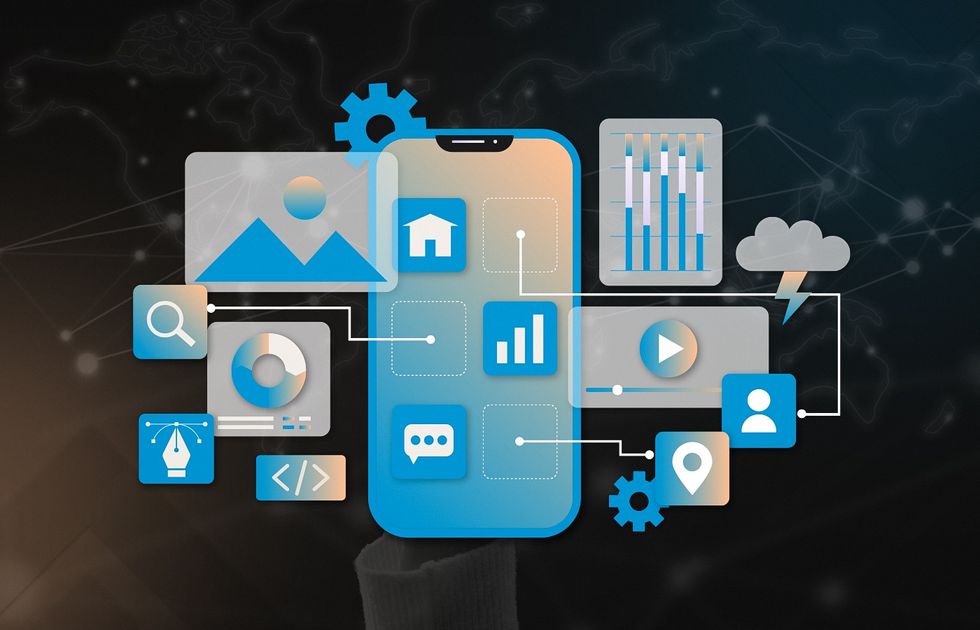 Key takeaways
Avasant found that 60% of global companies outsource app development for better digital presence and customer journey flexibility.
Building apps with external teams helps to lower labor costs and reduce overheads associated with maintaining an in-house team.
Experienced outsourcing providers speed up the application development process, empowering businesses with faster time-to-market.
Mobile app outsourcing companies provide the flexibility to adjust and scale the external team promptly when application requirements change.
In the digital era, where users fulfill their needs through smartphones with just a few taps, more and more businesses are considering app development outsourcing. According to Avasant, 60% of global companies delegate application development to improve their digital presence and ensure customer journey flexibility.
Outsourcing app development generally implies a ton of measurable benefits. Significant cost reduction with lowered hiring time and affordable mobile dev expertise are among the key advantages of this business practice. When smoothly integrated into the company's workflow, outsourced teams allow you to build an application fast and cost-efficiently.
However, there are several things to be aware of to reveal the real potential of outsourcing and make it work for you. As an experienced provider of tailored mobile solutions developing bespoke software for 20+ years, Acropolium explains why outsourcing is the right choice in 2023.
Having helped three startups become unicorns, we witnessed the strategic and financial advantages of outsourcing. Today, you will learn essential tips for picking the right agency for consistent business growth.
Read on!
5 Reasons to Outsource Mobile App Development in 2023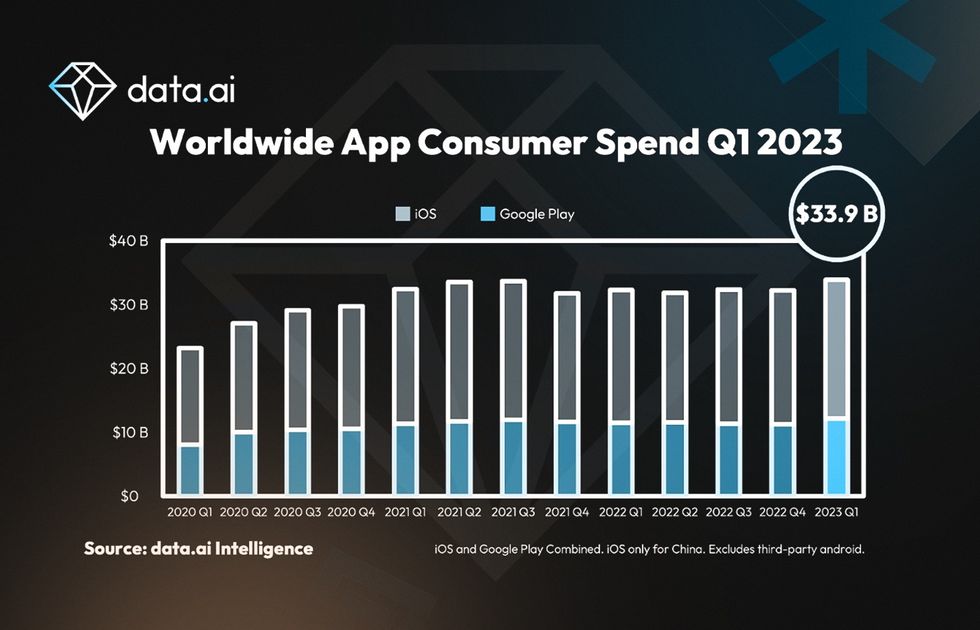 Mobile applications are in the air: people use apps for anything from food delivery to healthcare appointments. As Insider Intelligence points out in a recent survey, 21% of Millennials launch mobile apps 50+ times daily. Furthermore, 49% of users open an app 11+ times daily.
It is imperative for businesses to harness the power of the mobile world to satisfy today's customers. Application and software outsourcing is a practical way to stay competitive.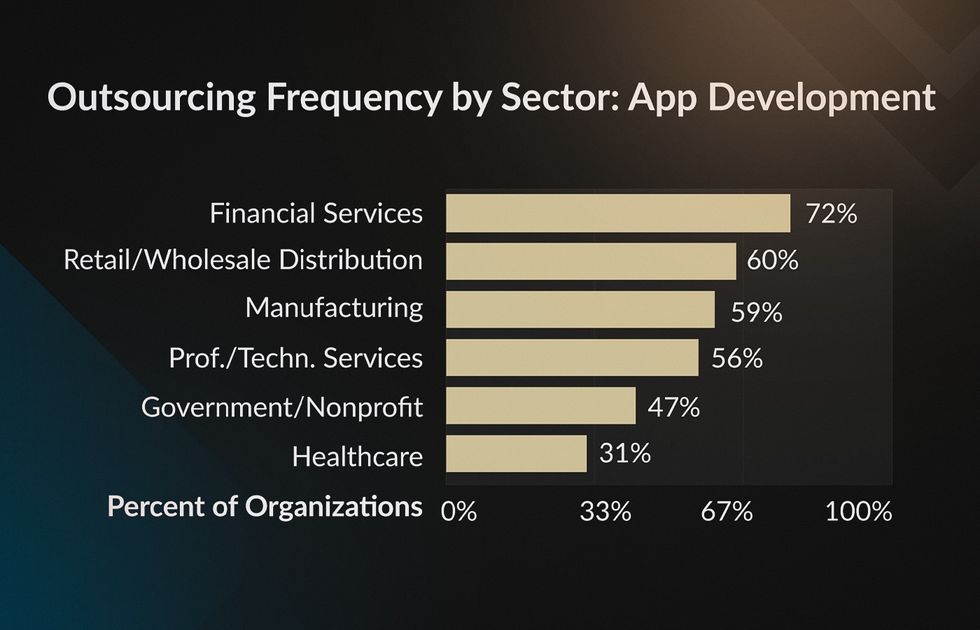 Although many organizations might operate with in-house development teams, designing an application requires investing additional resources. It takes a significant slot of workflow to create, test, and maintain a mobile product. Thus, many companies outsource mobile app development to get a product that will fulfill their business needs.
Besides minimizing downtime on basic operations, mobile application outsourcing might solve such problems as:
Lack of tech expertise
Talent shortage
High app developer hiring cost
Fixed onboarding budget
Workflow interruptions
Here's why companies consider application development services.
App developers hired for you
Partnering with a third-party vendor is wise when your in-house expertise is insufficient. Qualified outsourcing developers have extensive experience developing applications within specified timeframes, while adapting to your budget and deadlines.
Ready-to-go development team
Despite the growing global talent shortage, outsourcing agencies offer a vast talent pool to fill the gap. Once you describe your goals and future app specifications, the vendor will pick a team with the required skill set.
Talent cost that fits your budget
Another reason to outsource mobile development is the ability to reach the happy medium between talent cost and quality. The local labor market — especially in the US — is more likely to offer skilled app developers at a higher rate. As calculated by Talent, the average app developer in America makes $116,952 per year. An outsourcing agency, conversely, can match you with top talents at lower rates from all over the globe.
Flexible onboarding
Staffing companies don't just pick capable talents based on the client's demand; they undertake the onboarding and team integration processes. Furthermore, one can choose from several pricing models adjusted to their budget when outsourcing mobile app development.
Dedicated teams for your mobile app
In a report by Deloitte, 65% of companies consider the ability to keep the primary business focus as the most significant advantage of IT outsourcing. In most cases, development outsourcing implies a dedicated team fully involved in the development process. Such teams provide performance reports at every stage so that companies can concentrate in-house resources on the main objectives.
Top 5 Benefits of App Development Outsourcing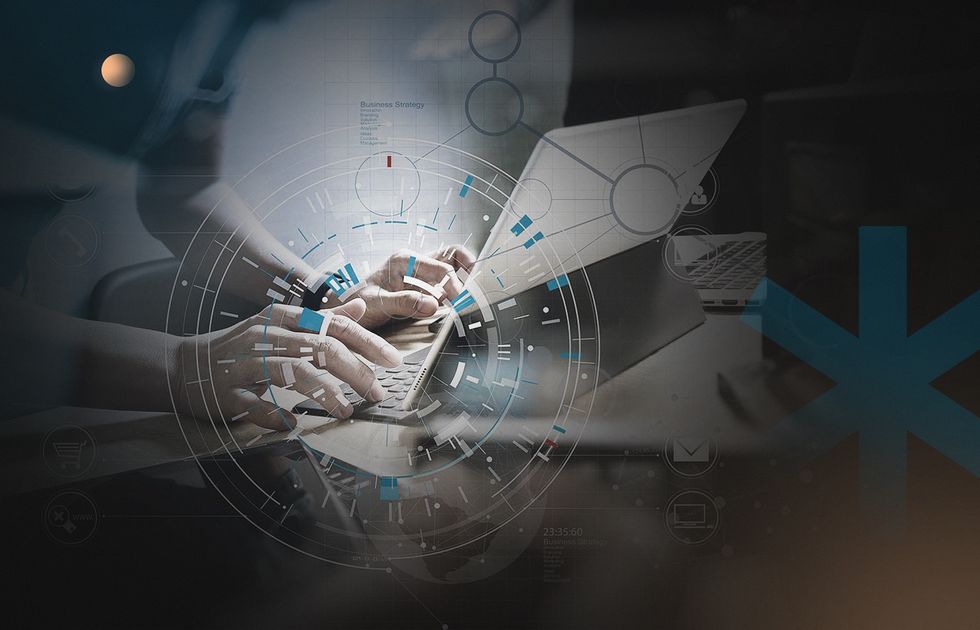 Though cost reduction is the major outsourcing asset, there are more ways how you can benefit from application development outsourcing.
Reduced development costs
Access to industry expertise
Faster time to market
Stronger competitive advantage
Better scalability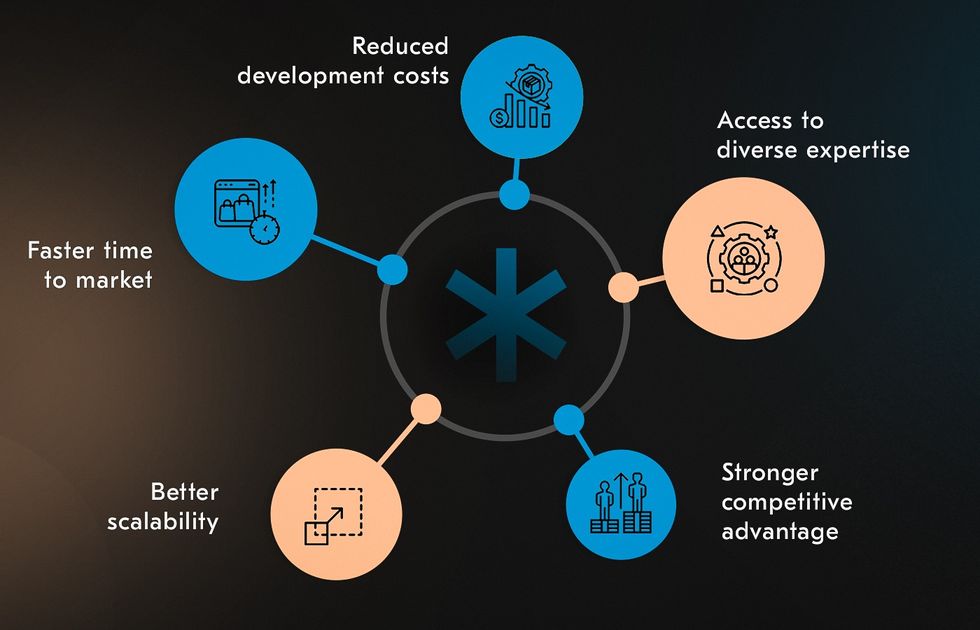 Cost savings
According to a data analysis, the potential savings from outsourcing mobile app development can range from 20% to 70%. The amount of saved costs depends on your area and the chosen location. Professional developers' average annual hourly rate in the USA might cost around $150. But if you are to outsource app development to Europe, you can expect to pay from $30 to $70 per hour.
Access to a diverse talent pool
Outsourcing allows companies to tap into a global talent pool. You can choose from a range of skilled professionals with expertise in different technologies and domains. Diverse talent ensures the app development team is well-suited to meet specific project requirements and challenges.
Faster time to market
By outsourcing app development, you can speed up the app development process. Expert outsourcing firms have experienced teams and well-established development processes, allowing for faster product delivery. As a result, your app can enter the highly-saturated market sooner and give you a competitive advantage.
Business resilience
App development delegation enables companies to concentrate on their core competencies and primary business goals. The company's internal resources can focus on strategic decision-making and other fundamental aspects by passing the technical element to an external team.
Scalability and flexibility
A mobile app outsourcing company can adjust the team if your application requirements vary over time. Vendors can quickly expand the outsourced team to meet client demands.
How To Outsource App Development — Fail-proof Tips
Contacting a third party is a win-win option for mobile outsourcing. Nevertheless, before trusting your product to an agency, there are a few vital things to remember.
Here's what you should do to outsource app development without failing and make this investment work for your business.
1. Assess Your App Development Needs
Before outsourcing app development, it's necessary to make a thorough assessment of your project requirements. Define the app's objectives, target audience, features, and platforms. Understanding your needs will help you find the right outsourcing partner and ensure successful cooperation.
Note that your app's budget substantially impacts its functionality and development options. Determine the project's scope, complexity, and technologies needed, considering the financial aspect from the outset.
If you want to outsource iOS app development, prioritize specialists with Swift or Java language knowledge.
For Android applications, look for talents experienced with Kotlin (as an alternative to Java), C++, and C# languages.
Bespoke software solutions are a wise choice for complex applications requiring extensive customization.
2. Search for a Trustworthy App Development Partner
Research and evaluate various mobile app development outsourcing companies. Look for providers with a strong portfolio, stable reputation, positive client reviews, and relevant expertise in your niche. Consider factors such as experience, tech proficiency, communication skills, and cultural compatibility.
Requesting proposals and conducting interviews is advisable to ensure you choose a partner that aligns with your project goals.\
3. Select an App Development Pricing model
Assess your project's requirements, budget, and timeline to determine the most suitable pricing model. While each has its advantages, selecting the right one is crucial for the project's success and cost-effectiveness.
In application development outsourcing, there are three standard pricing models:
Fixed-price. Similar to software development subscriptions, this model implies a predetermined cost based on project scope. It's sensible to outsource mobile app development in this way for well-defined projects of minor complexity, like startup MVPs.
Time and materials. For this paying model, the cost is based on actual time and resources used, offering flexibility for evolving projects with no contract adjustments needed.
Dedicated teams. Perfect for result-oriented or complex projects, a dedicated development team is hired for a fixed period with a regular fee, regardless of hours worked.
Subscription-based. Software development as a service (SDaaS) combines dedicated team benefits with fixed-price predictability. It's like paying a monthly salary to an employee while receiving a complete set of dev services as a result.
4. Organize Project Management
Establish a robust project management framework to collaborate effectively with the outsourcing partner. Clearly define roles, responsibilities, and communication channels. Implement tools for project tracking, task management, and consistent progress updates. Regular meetings and status reports will help maintain transparency and keep the project on track when outsourcing app development.
5. Be Aware of the Risks
It's essential that you know the potential risks that may arise during your interaction with outsourcing companies. To outsource app development without risks you should take into account the following:
Potential communication issues. Language barriers, cultural incompatibilities, and different time zones can lead to miscommunication and affect the project's progress.
Solution: Communicate clearly about project requirements and choose a vendor that guarantees transparency within cooperation. Make sure to monitor progress regularly and address any concerns promptly.
Quality concerns. Outsourcing to inexperienced or low-quality developers can result in a poorly developed app that fails to meet expectations.
Solution: Thoroughly vet potential outsourcing partners and verify if they have experience in your niche. Check their previous work and determine if their approach matches your product vision and objectives.
Data security. Sharing sensitive information with external teams may expose your app and user data to potential security breaches.
Solution: Implement secure communication channels and sign comprehensive non-disclosure agreements (NDA) to safeguard your app's data.
How Much Does It Cost to Outsource Mobile App Development?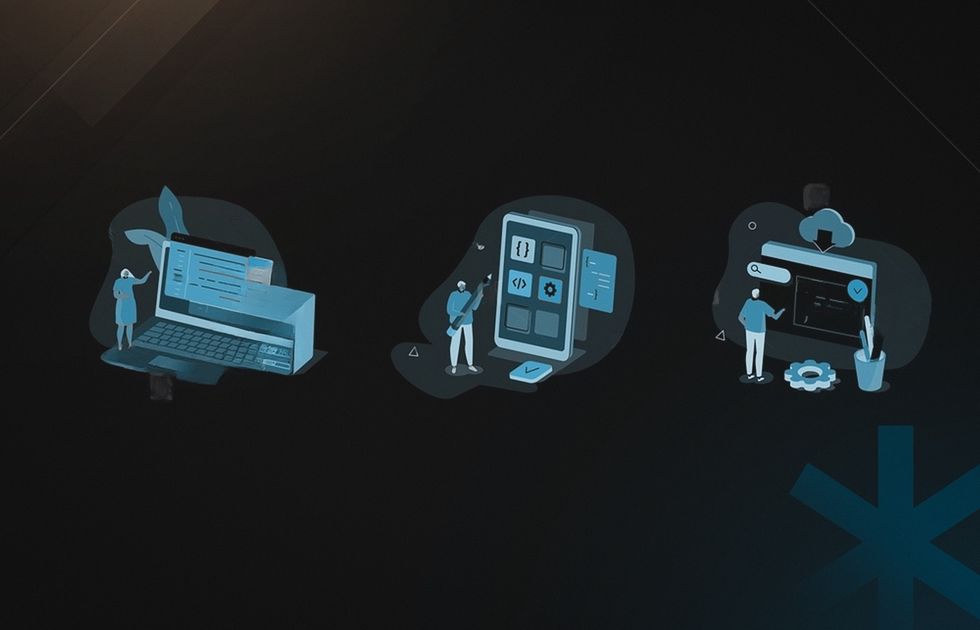 The cost of application development in mobile app development outsourcing companies varies based on project requirements. Factors like features, API integrations, platforms, deadlines, and team location influence the price, ranging from $50,000 to $500,000.
Key pricing components include UI/UX design, front-end and back-end development, and infrastructure. Ongoing expenses like maintenance, support, and upgrades also influence price formation. This article shows use cases representing how the mentioned aspects impact the outsourcing app development cost.
Why Choose Acropolium as an App Development Outsourcing Partner?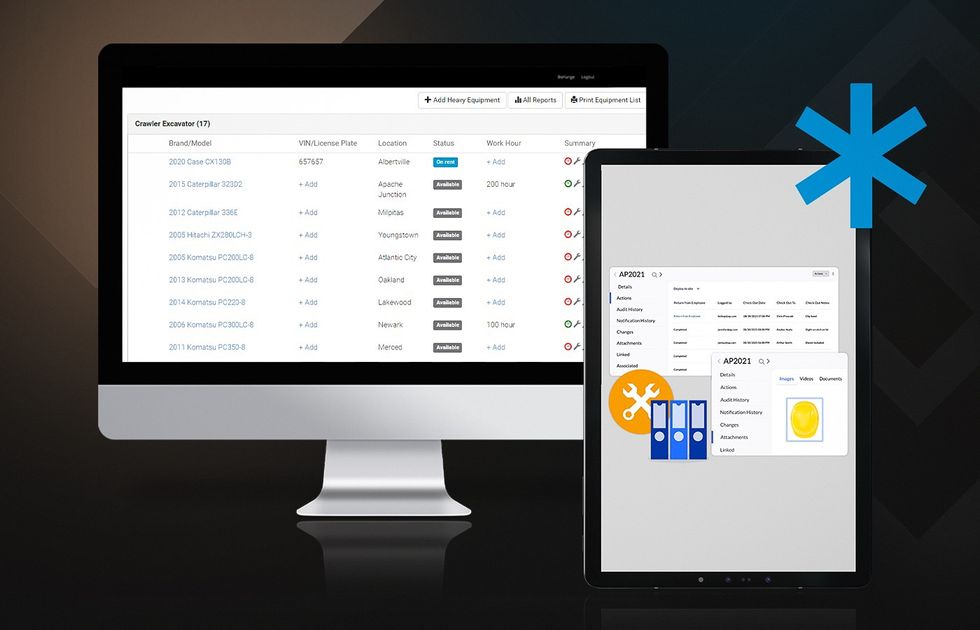 Acropolium is a software development and mobile app outsourcing company providing expert dedicated teams for projects of any size. Our comprehensive services encompass audit, consulting, modernization, and custom mobile app development with seamless deployment and distribution.
With over two decades of solid tech experience, we have crafted 50+ advanced custom mobile applications. Serving 13+ industries, Acropolium development teams help our partners improve their customer experience. Having acquired substantial expertise across various industries, we build IOS & Android apps for logistics, hospitality, construction, fintech, healthcare, retail, and more.
Recognized by Clutch and TechReviewer, our agency tailors GDPR-compliant software. Acropolium provides enterprises, startups, and small businesses with ISO-certified processes and serverless solutions. Your aspirations are our priority, and we are eager to explore how we can give life to the app you need.
Final Thoughts
Applications play an integral role in modern people's lives, becoming necessary for businesses striving to maintain their competitive edge. Mobile app development outsourcing is a powerful cost-cutting tool. However, you must carefully choose a professional vendor to ensure quality results that meet your expectations.
When in search of a reliable software development partner, make sure to contact Acropolium. We utilize an optimal tech stack to deliver app solutions with robust functionality so that your app works for your business.
Let's enter the world of mobile innovation! Get in touch with us to discuss your project and discover the benefits of our subscription-basis.
Sources of information