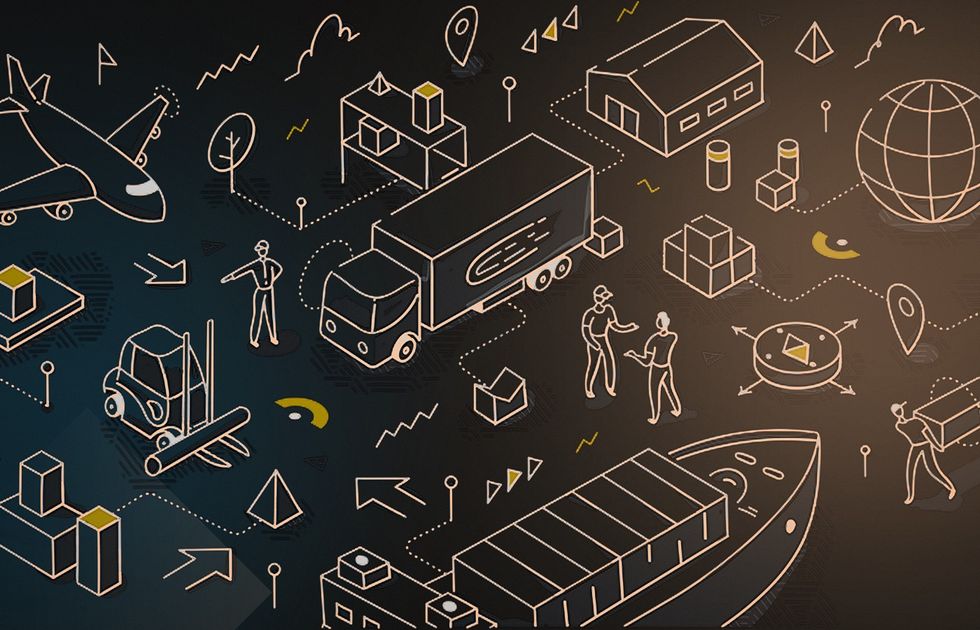 The race to win customers and market share pushes companies to transform their supply chains and improve logistics to ensure the fast and safe delivery of goods that consumers expect. However, visibility across the supply chain is one of the biggest obstacles preventing providers from meeting current market demands.
Logistics management software can help companies efficiently manage their supply chain operations, coordinate the delivery of goods, and provide visibility to all parties involved.
This article will show you how logistics management solutions can optimize your supply chain from the first to the last mile and what modules are essential for smooth operation.
Let's start with the basics.
What Is A Logistics Management System?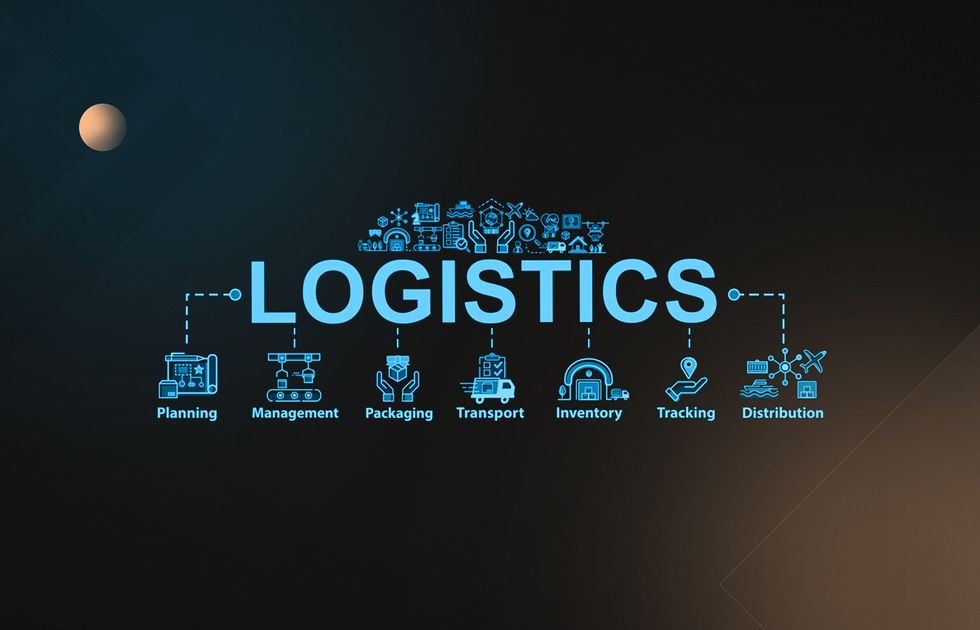 Logistics management is the part of supply chain operations that helps companies plan, manage, store, pack, move, and distribute goods. It operates in two directions — forward and backward — covering operations that deliver products to their final destination and, in case something goes wrong, managing returns and incorrect or damaged shipments.
Logistics management software (LMS) aims to provide greater visibility and optimize operations to help companies efficiently manage and execute product storage and delivery. It can be integrated into the procurement or supply chain management system, helping companies make more informed decisions about inventory administration, transportation routing, and delivery schedules.
It's not always easy for companies to decide on an optimal feature set for their logistics management solution. So let's delve deeper into the essential logistics software components for handling transportation operations.
Logistics Management System Features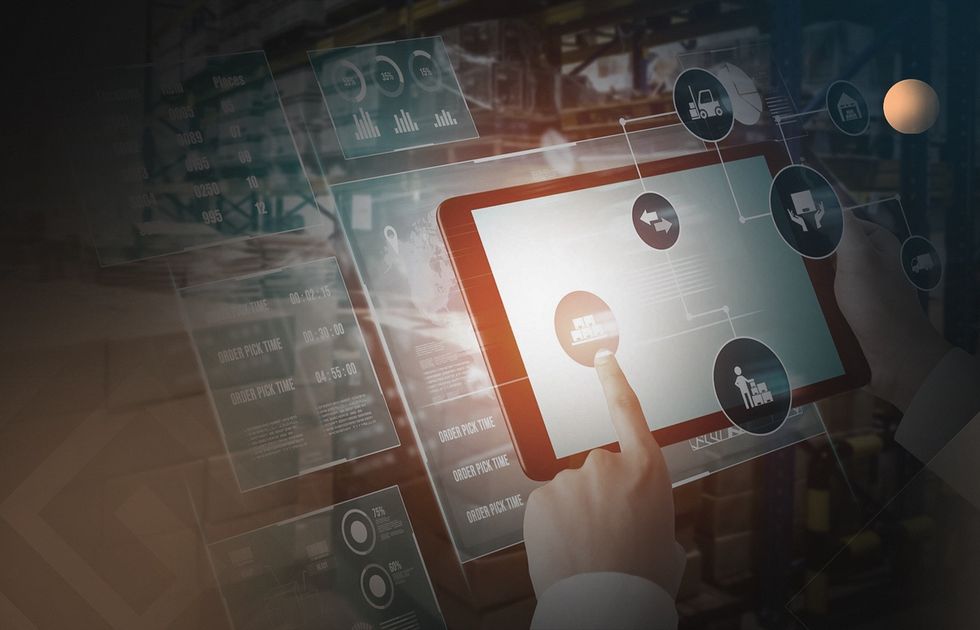 Constantly growing consumer demands make today's competition for market share fierce. An efficient LMS should be a faithful ally that helps you stay on top of consumer trends and needs.
Here are the primary features and modules that address a company's logistics operations.
Customer Relationship Management (CRM)
If you are a third-party logistics (3PL) service provider, you need a CRM module to manage customer data.
A CRM module stores information about customer orders, including ordering dates, cargo details, estimated delivery dates, and payment information. This information helps logistic managers manage queries related to specific customers and their orders.
If you need an especially extensive feature set, you can always integrate separate logistics CRM software like PipeDrive.
Inventory And Warehouse Management
Logistics software with inventory management lets companies track their stock to maintain optimal quantities across all of their warehouses. A warehouse management system, in turn, helps companies monitor their physical storage spaces in real time, as well as automate and optimize processes for receiving, storing, tracking, and shipping goods.
Typically, an inventory and warehouse management solution handles the following operations:
Receiving. It involves accepting goods as they arrive at the warehouse, verifying the quantity and quality of the items, and recording them in the inventory management system.
Putaway. Barcode or RFID scanners integrated into the warehouse management tool optimize receiving and direct items to the appropriate storage locations within the warehouse. Empowered by AI, warehouse logistics management software can also optimize storage space and suggest the best slot depending on an item's type and characteristics.
Multilocation inventory tracking. Using IoT-based real-time locating systems (RTLS) provides end-to-end visibility of all containers, pallets, and packages. Multilocation tracking lets warehouse staff quickly locate and retrieve needed items. It also helps ensure accurate and efficient inventory management and keeps track of expiration dates and shelf life to prioritize products accordingly.
Picking. Warehouse management software lets companies streamline picking by guiding staff to the correct items throughout the warehouse. It can optimize picking lists and let workers combine multiple orders in a single run. Barcode or RFID scanners help ensure workers pick the right item.
Packing. Logistics software can facilitate optimal packing procedures and even suggest the most appropriate packaging materials to prevent damage during transportation.
Returns. This part of a logistics management system helps with verifying the returned items' condition, issuing full or partial refunds, and determining whether the items can be restocked or need to be discarded.
Real-time reporting. This operation generates real-time reports about inventory levels, order fulfillment rates, and other vital metrics. It allows managers to evaluate and control inventory levels and warehouse operations efficiently.
Some companies use separate, dedicated 3PL warehouse management software, whereas others use a module integrated it into their logistics management solution.
Transportation Planning And Management
This module streamlines the freight forwarding process by ensuring the efficient movement of goods between locations. As such, it's an essential part of a logistics optimization software system.
Here are the key features typically included in this module:
Carrier and shipping provider integration. If you don't have drivers and an in-house fleet, this module lets you automate shipping by connecting you with multiple third-party logistics providers. Services like Shipengine provide APIs that communicate with dozens of shipping companies, allowing you to compare rates and delivery times to select the best shipping option.
Load planning. To optimize the loading of shipments and minimize the number of trips required to deliver goods, the LMS considers factors like weight, volume, and destination. It then suggests the best way to load goods to prevent vehicles from traveling half-empty.
Route planning. In the EU, trucks traveled 21.2% of their total distance empty in 2021. Logistics route planning and optimization software can lower this percentage and improve on-time delivery of shipments at the lowest possible cost.
Real-time tracking. Based on data provided by GPS integrated into a logistics tracking system, shippers and carriers can get real-time updates on the shipment status, including its location, potential delays or issues, and estimated arrival time.
Fleet management. Based on detailed analytics on driver and vehicle performance (including fuel efficiency, idle time, and delivery time metrics), fleet logistics management software can help you maintain vehicles, optimize transportation costs, as well as automate the process of scheduling deliveries and dispatching drivers.
Transportation management solutions gather all shipment-related documents in one place. Besides, some systems also include a chatbot extension so businesses can easily conduct internal and external communications about the location of goods.
Forecasting And Analytics
A forecasting and analytics module integrated into the logistics analytics software system calculates performance metrics and KPIs, predicts supply chain issues, and updates demand forecasts automatically. The use of big data and technologies like AI and ML can make this process self-corrective and adaptive. According to McKinsey, several major packaged goods companies indicated that intelligent analytics paired with autonomous supply chain planning helped them
Reduce inventory by 20%
Decrease supply chain costs by 10%
Grow revenue by 4%
As a result, companies need personnel only to address exceptional circumstances. The logistics analytics solution does the rest — it plans future purchases, suggests how many trucks and drivers to dispatch, and better allocate resources.
Integrations
LMS can support supply chain operations by integrating with other systems your business uses. For instance, it can be a part of enterprise resource planning (ERP) or procurement management software. Such integration helps companies streamline all kinds of processes, from sourcing, purchasing, and delivering raw materials, to production and distributing finished goods.
Now that you know what features and integrations a logistics management solution may have, let's see how LMS can help automate various aspects of a company's logistics.
Logistics Management Software: The Main Use Cases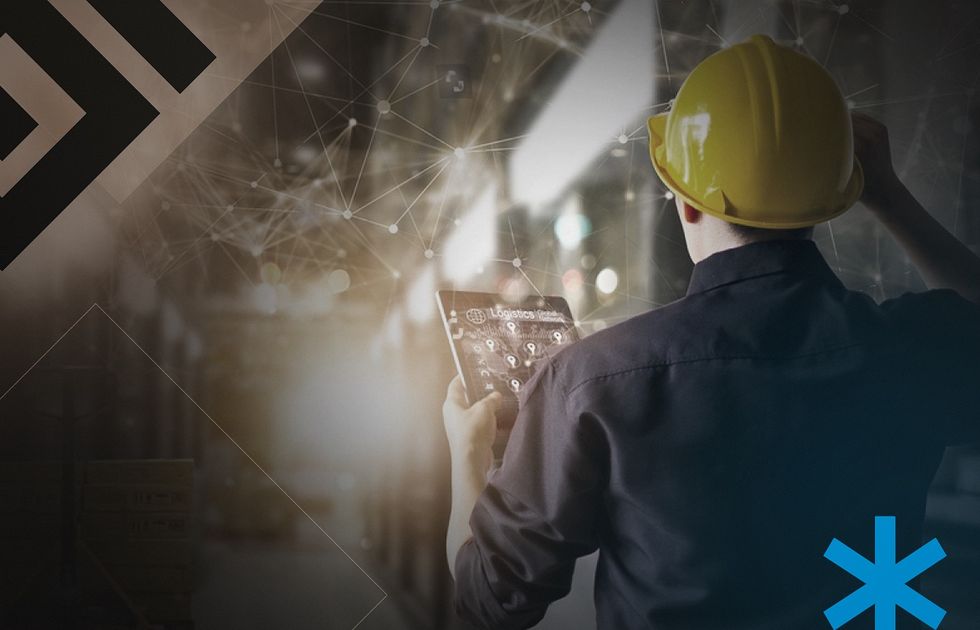 Logistics management software is a vital tool in effective planning, coordination, and movement of resources, helping businesses improve the efficiency of their operations.
How does it do this?
To find the answer, let's look at the most common logistics management software applications.
Supply Chain Visibility
Using software for logistics management can facilitate collaboration between different stakeholders in the supply chain, including suppliers, carriers, and customers. It lets all the businesses in the supply chain work together more effectively.
Logistics planning software provides real-time visibility into supply chains. By tracking shipments from start to finish, businesses can make accurate estimates of delivery times and keep their customers informed. Tracking shipments also helps companies reduce lead times, identify bottlenecks, and optimize operations. As a result, companies can improve customer satisfaction and boost revenue.
Automating Logistics Processes
The size of the global logistics automation market grew at an astonishing 14.8% CAGR, reaching $63 billion in 2023. This makes sense because logistics management software with AI- and robotics-powered capabilities have enormous potential to optimize your operations.
With these technologies in place, businesses can automate order processing, inventory management, and shipping to increase the accuracy of processes like inventory management and shipping times, reduce lead times, and improve customer satisfaction. Companies like Amazon saw promising results after introducing robotic automation to perform tedious tasks and increase warehouse efficiency.
Optimizing Document Management
The transportation industry is overloaded with paperwork, including bills of lading, commercial invoices, customs forms, packing lists, and insurance certificates. Any incorrect or missing information can cause delays and fines and result in revenue loss.
Logistics software with document management capabilities can generate or store all necessary documentation and facilitate the smooth movement of goods through the supply chain. Easy access to the documents helps protect the interests of all parties involved.
Now that you know what an LMS system can do, let's see how to choose the right one for your business.
How To Choose The Best Logistics Management Solution For Your Business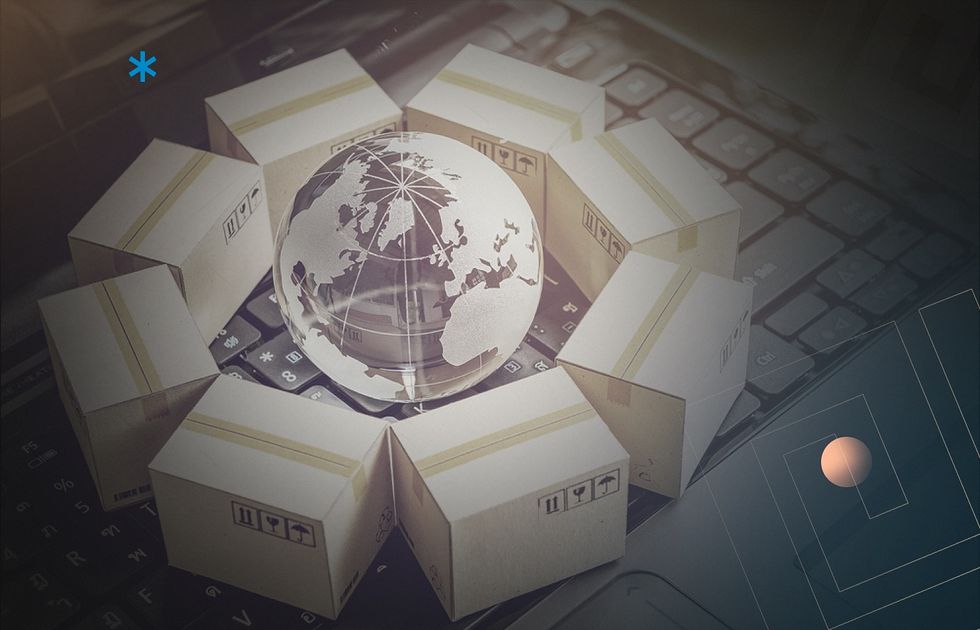 To choose a shipping management software solution, here are some characteristics to look for to make sure you select the best one:
Business needs. Before selecting a third-party logistics software solution, you should determine what processes you want the software to automate or streamline and make sure the software's feature set can address your needs.
Scalability. Your business will grow, and so should your logistics management software system. Ensure that the software can handle not only your current needs, but also future needs, such as increased volume, new products, and expansion to additional locations.
Integrations. Consider whether the logistics optimization software can integrate with your existing systems, such as your accounting or CRM software. System integration is crucial to ensure the smooth syncing of all your business operations.
Customization. The logistics software should be flexible and configurable to adapt to your business processes. A modular design is advantageous because you select only the modules you need and seamlessly integrate them with other platforms.
Multicarrier support. The distribution management software module should let you easily select and switch between carriers so you can choose the carrier with the most favorable shipping rates and delivery timelines.
Real-time visibility. Ensure that the transportation management system provides real-time visibility of your entire supply chain, from suppliers to customers. Real-time tracking can help you reduce lead times, identify bottlenecks, optimize operations, and keep your customers posted on the movement of their goods.
Reporting and analytics. Freight management software should let you easily monitor your business's performance, generate custom reports, and provide insights into metrics like inventory levels, transportation costs, and delivery times. This will let you identify areas where you can reduce costs and improve customer service.
Security. Robust system security is a must to protect your and your client's data. Look for software solutions that comply with industry security standards, such as PCI-DSS or ISO 27001. It might also be beneficial to use a decentralized public system like blockchain to record all logistics documentation changes securely.
Finding a third-party logistics solution that checks all the boxes can be a real challenge, especially if you'll need to adapt it as your business requirements change.
Developing custom logistics management software offers greater flexibility, easier customization, and better integration with other software. However, developing your own LMS may mean higher upfront costs, more time, and a reliable partner who can transform your business requirements into full-fledged logistics software. Luckily, Acropolium has your back with the last.
Why Choose Acropolium For Logistics Software System Development
Acropolium is an experienced logistics management software development company with numerous successful projects under our belt. Our team comprises over a hundred highly-skilled software engineers, designers, cloud experts, business analysts, and managers with solid expertise in developing GDPR-compliant, ISO-certified, serverless solutions.
We know how to create the best logistics management software to drive your company's operations. But actions speak louder than words — our client reviews at Clutch and case studies speak volumes.
Acropolium Case Studies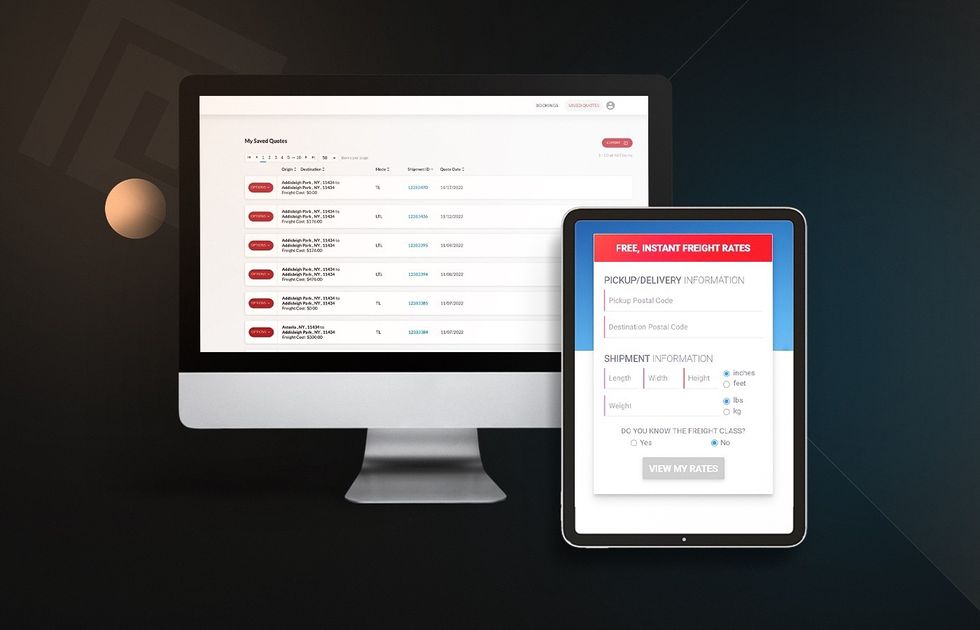 Acropolium has a proven track record for delivering software solutions for various parts of a supply chain system. In particular, our expertise in transportation and logistics management software development results in prosperous projects that bring significant benefits to our clients.
One example is a web-based 3PL software platform that helped our client increase their monthly profit by 36%, reduce their monthly expenses by 600%, and attract 25 new customers during the first two months after deployment. Our team refactored and modernized their existing solution, developed new features, and improved the system's stability.
Another project involved enhancing a transportation management system. Code optimization, migration to AWS hosting, and designing an in-house database with zip codes instead of a Google API resulted in significant savings and an inflow of shippers.
We also developed and released an MVP in three months that optimized the 3PL software of a shipping service provider. Our experts found and fixed critical issues that could have led to problems with scaling, maintenance, and security. We also developed an iOS application from scratch for this client.
Our team developed an IoT-based GPS fleet tracking app that has grown from a basic prototype to a powerful cloud-based logistics solution. The app integrates with over 1000 IoT devices and displays smooth truck movements in real time.
Finally, we helped an offline business move online by developing a SaaS solution to automate manual processes. This solution lets the international trade software provider extend its geographical coverage and expand its customer base by 37%.
Check out our portfolio to learn more about our projects across industries.
Final Thoughts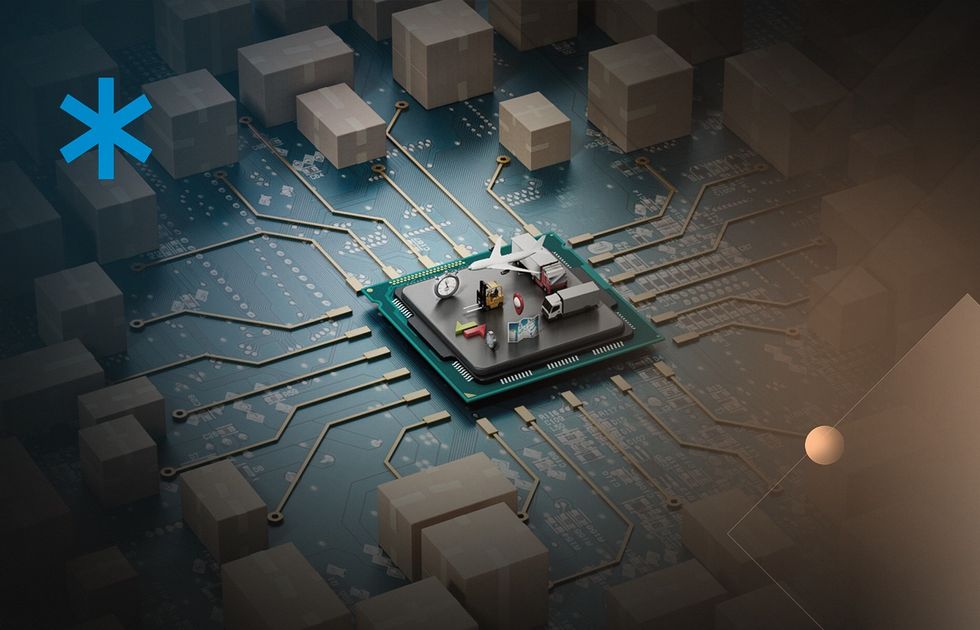 Delivery volume grows each day and so do customer expectations. To keep up with market demands, companies need a reliable system to help orchestrate their logistics operations. Logistics management solutions can facilitate these operations so businesses can reduce storage and transportation costs and staffing needs.
Acropolium can help you build your custom LMS solution that integrates with your existing software. We offer a monthly subscription-based service that covers the most common needs for a secure software development project, allowing you to predict expenses and stay within a budget. Contact us to learn more.
Sources Of Information